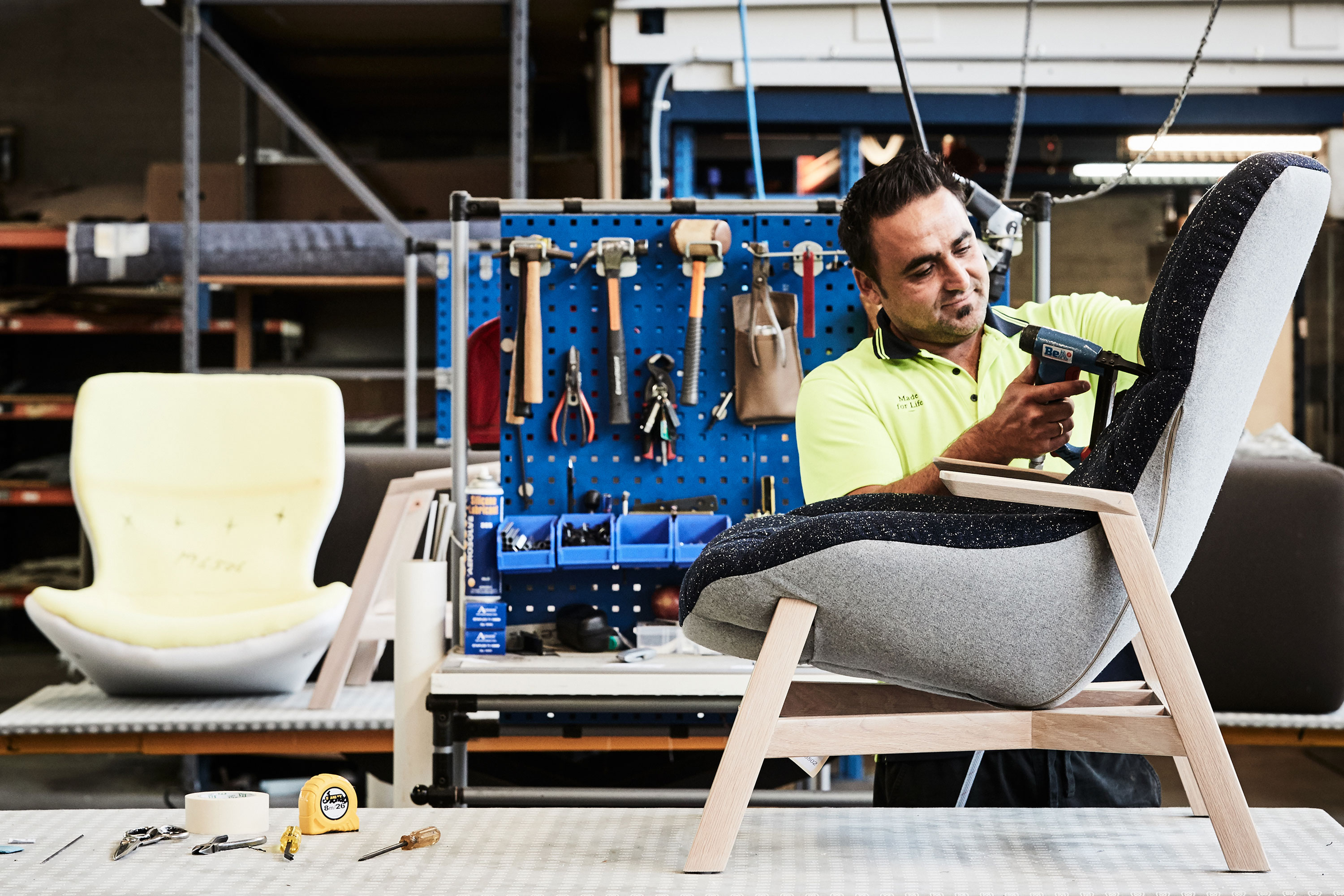 Furniture Upholsterer | Melbourne
03.10.20
Jardan is seeking an experienced and motivated Upholsterer for our Melbourne based manufacturing plant located in Mt Waverley. This is a skilled position, requiring someone who is motivated, with an ability to carry out all upholstering duties to produce the highest quality furniture and soft furnishings.

Responsibilities include:
– All aspects of furniture upholstery
– Custom design work
– Fabric cutting and template making

You will need:
– A trade qualification in upholstery or equivalent
– Experience in using hand tools
– To be focused on quality with an eye for detail
– To be physically fit
– To have good organizational skills

The successful applicant will have a background in the furniture industry working within Upholstery. They will have great attention to detail and good communication skills. An ability to work both independently and in a team environment is essential. Please note only shortlisted candidates will be contacted.