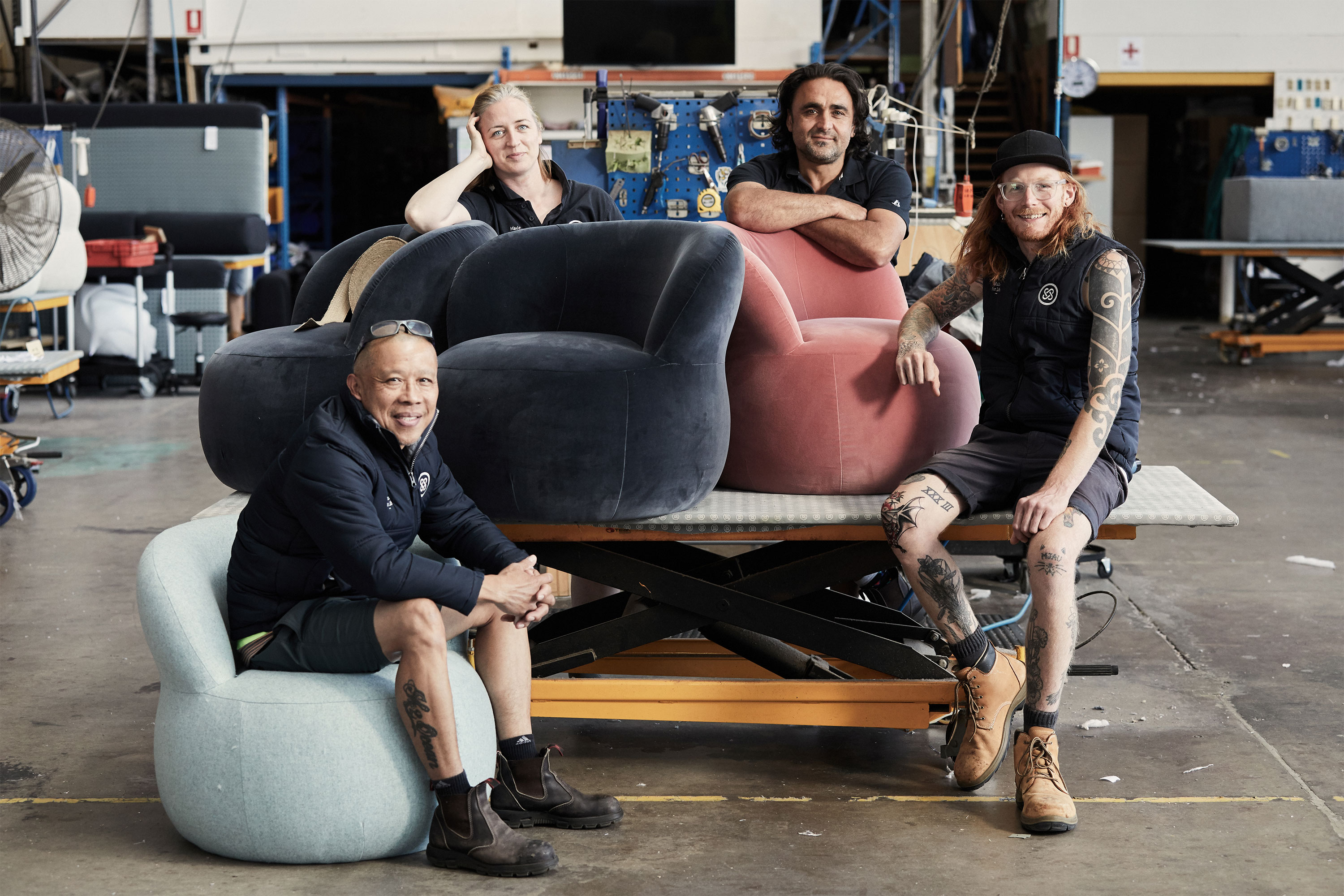 Furniture Upholsterers | Melbourne
10.05.22
We are seeking Upholsterers to join the team at our Mount Waverley Factory. The hours of work for this role are Monday to Thursday from 6.00am to 2.30pm and on Friday's from 6.00am to 12.00noon.
- Above award rates of pay are on offer as well as overtime (paid at award overtime rates)
- Reporting to the Leading Hand, Key responsibilities include:
- Upholstering furniture frames with sewn material kits
- Assembling upholstered items comprising Sofas, Modula Sofas, Beds and Sofa Beds, Chairs, Armchairs, Ottomans and Stools
- Reading and interpreting Working Drawings
- Process jobs in our in-house software system
- Complying with safety requirements and actively participating in safety improvement initiatives
- Ensure housekeeping is of a high standard in the factory
- Maintain stock level information
- Identifying quality issues and resolving root cause issues with Factory teams
The scope of this role is evolving along with our products and equipment so you will need to be someone comfortable with change.
We are looking for someone who has -
- Trade qualifications in a related field (or in the process of obtaining trade qualifications)
- Experience in a similar or related role
- Enjoys a collaborative team environment
- Has a capability to read and interpret working drawings
- Loves making great furniture
If you are interested please email your resume and cover letter to Sacha McLennan, HR Manager at sacha.mclennan@jardan.com.au