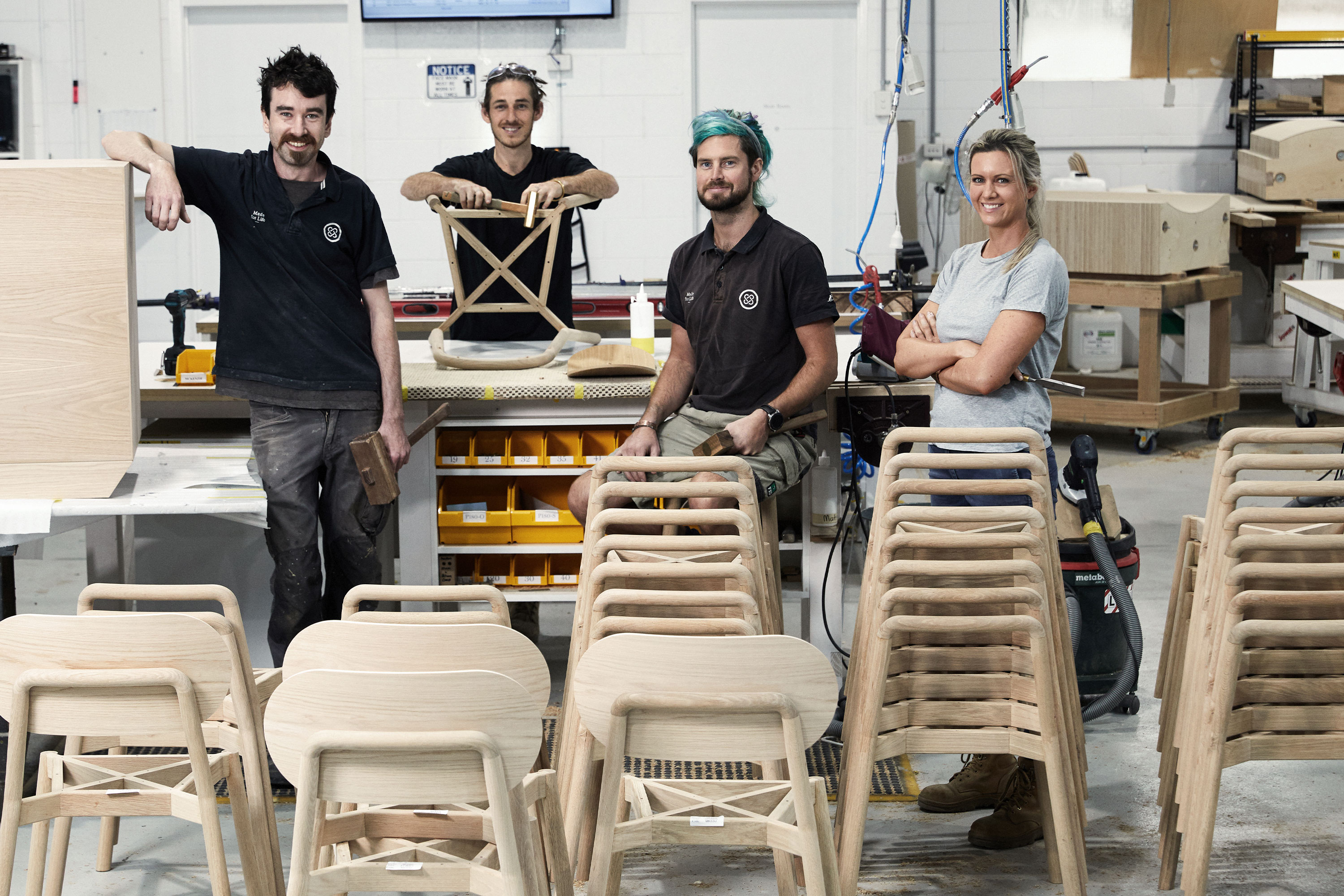 Factory Positions | Expressions of Interest | Melbourne
17.03.23
Due to consistent business growth, we are seeking an array of tradespeople to join our factory teams in Scoresby.
These roles are either full-time or part-time with our factory hours being Monday to Thursday from 6.30am to 3pm and Fridays from 6.30am to 12.30 noon.
Above award rates of pay are on offer as well as overtime hours if desired (paid at award overtime penalty percentages)
The roles we are recruiting for are:
- Cabinet Makers
- Timber Framers
- Timber Machinists / CNC Operators
- Sanding and Oiling
- Upholsterers
- Industrial Sewing Machinists
What you will bring:
- Trade qualifications (if applicable)
- Full working rights with relevant Australian Visa (if applicable)
- Solid experience working in the furniture manufacturing industry, or similar
- Be physically fit to move and lift pieces of furniture
- High level of attention to detail and care for high-end products
- A sound understanding of workplace safety
- Ability to work in a fast-paced environment
What we provide:
- Above award rates of pay
- Midday finish on a Friday
- Overtime hours available paid at overtime penalty percentages
- Career and training opportunities offered to those who are interested in growing with us
- Access to our Employee Assistance Program
If you believe you are the right fit for our family then please apply now stating which role you are wanting to apply for.
Applications can be sent to Sacha McLennan, HR Manager, at sacha.mclennan@jardan.com.au