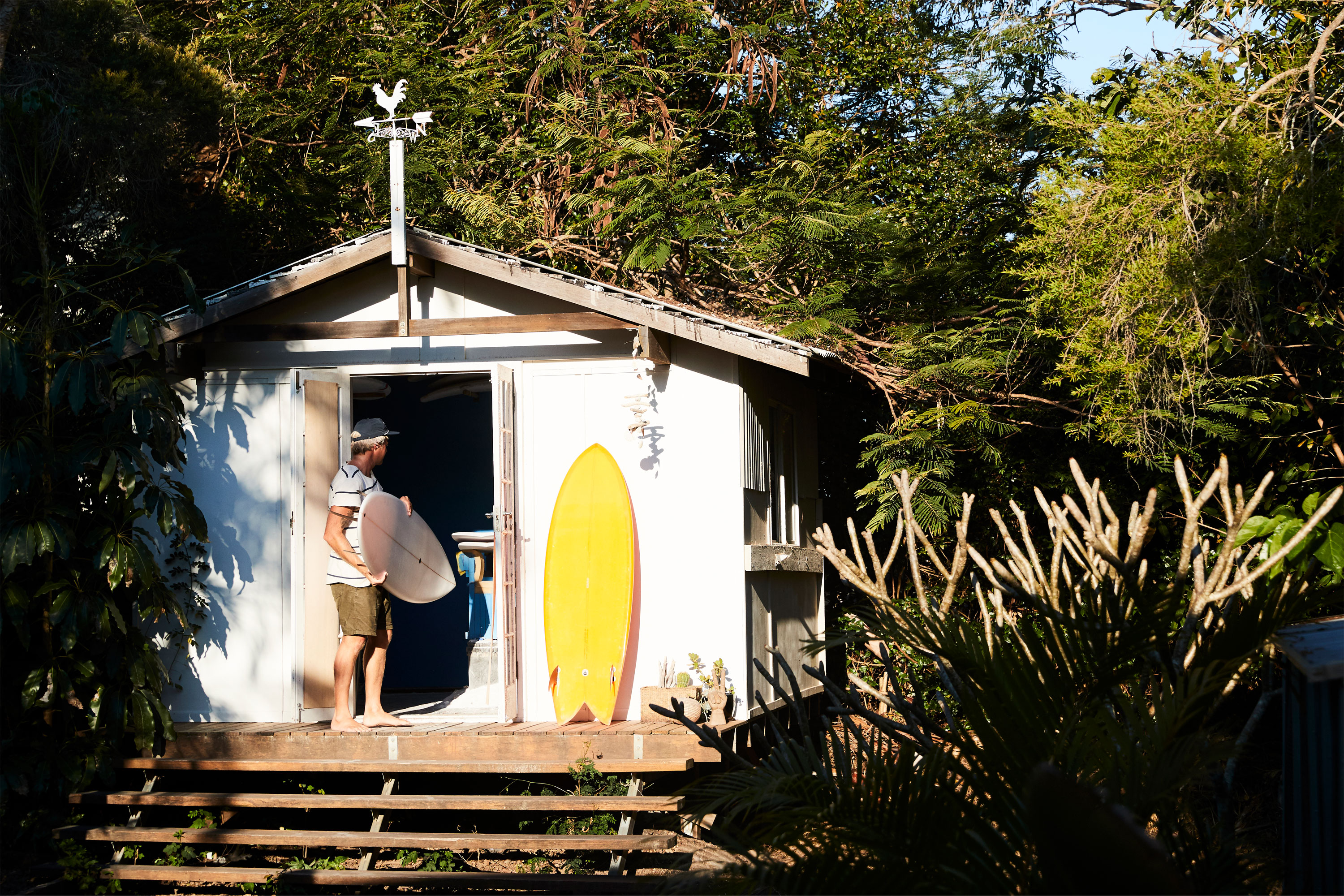 Adrian Knott - Maren Surfboards
01.01.17
Friends
He was a graphic illustrator and artist for more than 20 years, working on projects for some of the world's most recognisable surf brands. But at the end of one cold winter in Victoria, he decided to move north and combine his two greatest joys, art and surfing.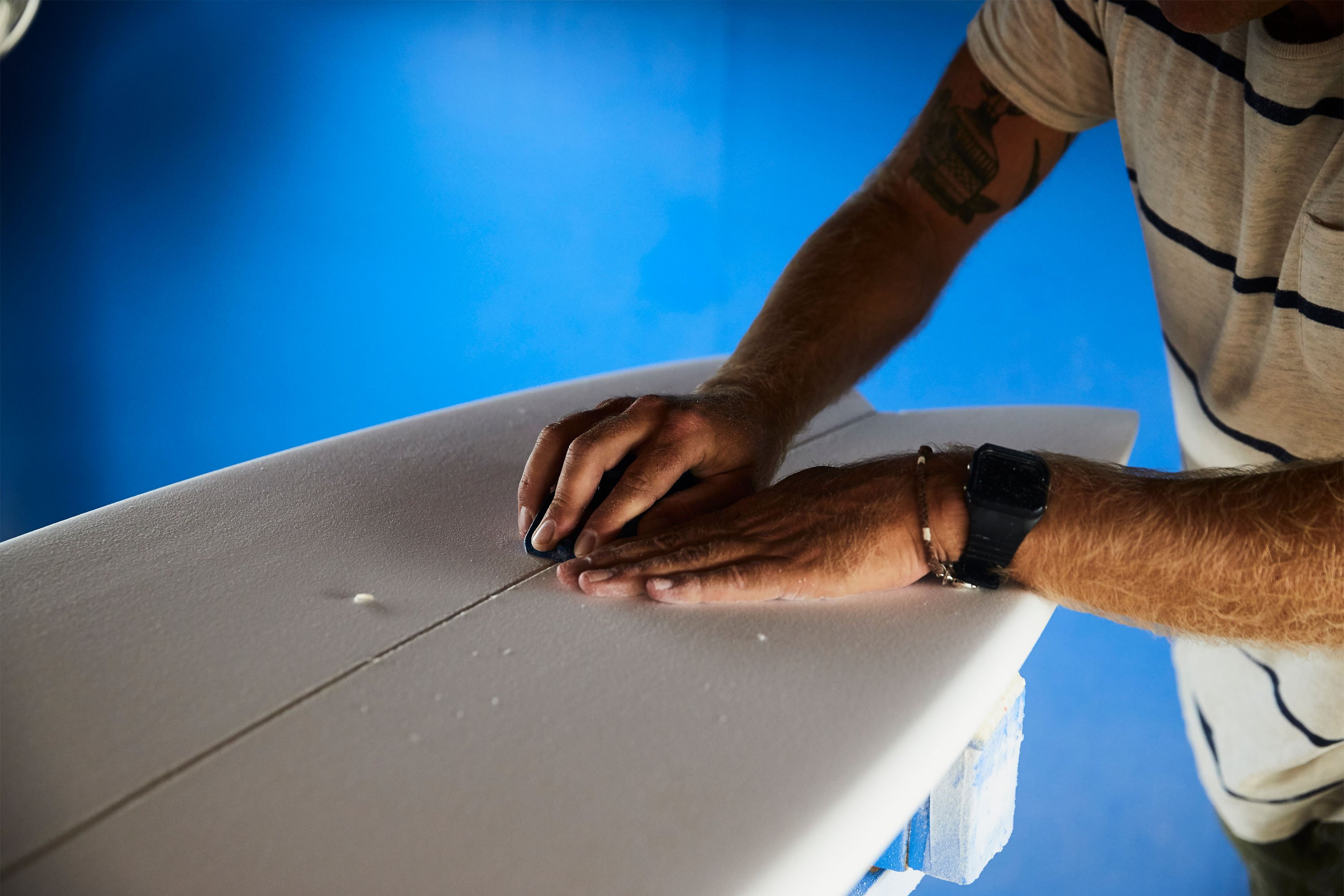 From Fraser Island to Byron Bay, some 400 kilometres further south, is a stretch of coastline endowed with some of the most energetic and diverse surf breaks in the world. At the end of summer, when the tropical cyclones roll in from the Pacific Ocean, the point breaks are hit with heavy swells for months on end. During that time, the beach breaks at places like Noosa Heads and Byron Bay are protected from the swell, which means along that long coastline, there's a wave for almost anyone. And so throughout the summer every year, the beaches come alive with locals and international tourists alike who filter down the coast to ride the long, smooth waves.
For Adrian Knott (known affectionately as 'Ado'), his story on the coast started just a few years ago when he packed up his home in Torquay in Victoria and settled on a sea change in Noosa Heads. He'd been working for more than 20 years as a visual artist and graphic designer with surf brands like Rip Curl, Quiksilver, Electric, Wrangler, Urban Outfitters, Zoo York, and Globe. But at the end of another long winter in Victoria, he decided that he wanted to stop looking at a computer screen, move somewhere warm, and start doing things with his hands.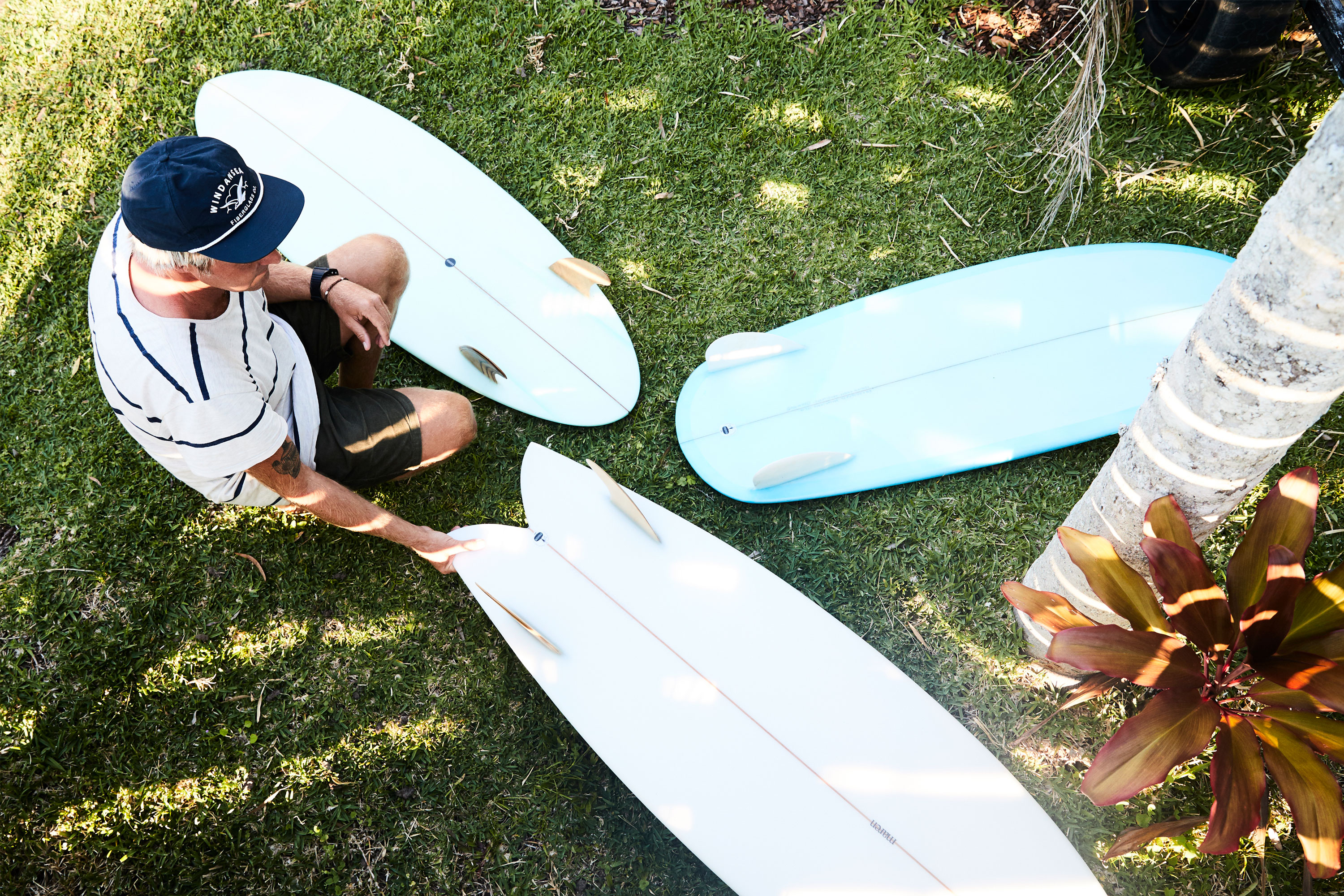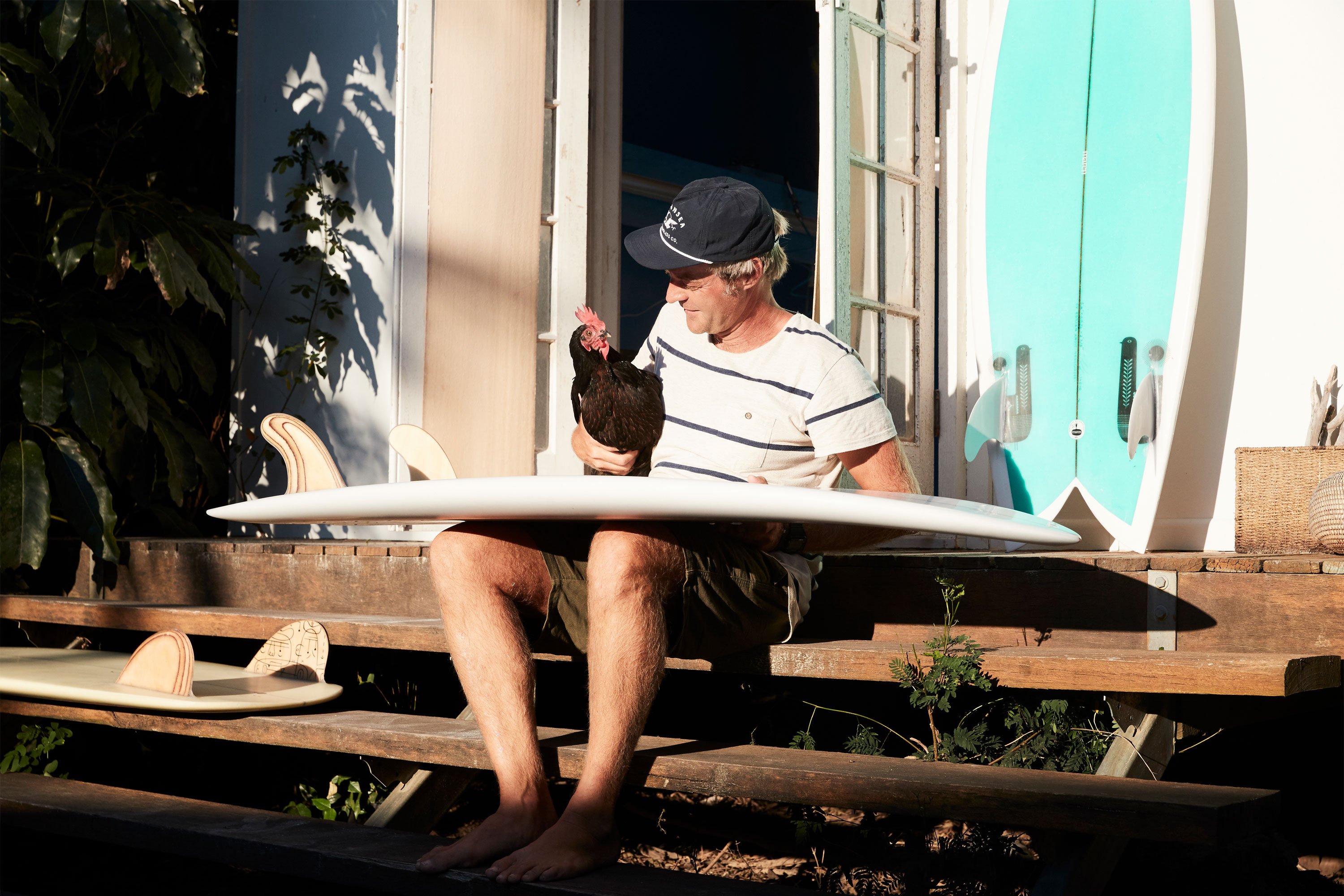 "I bought an old 60's fibro shack," says Ado from the backyard of his home in Noosa, where he makes surfboards under the Maren Surfboards moniker. "The old owners built a little shed in the back to get married in – a mini church – so I stripped that out and made it into a shaping room. When you paint boards you need them to contrast from the walls, so I painted it all blue and put lights in."
The most interesting thing about Maren boards is they're perfectly suited to that 400 kilometres of coastline in Queensland. Ado says it's too hot to shape boards in the heat of the afternoon. So he goes surfing, and while he's out there he thinks about the kind of boards he'd like to ride on the waves near home. On a good day, he shapes two boards: one in the morning, and one in the evening when he gets back in from the surf.
"When I moved here, I couldn't get boards in Australia that I wanted to ride, so I started making these really short little boards," he says. "They're not designed for huge surf, they're designed for the kind of waves we get around here, the kind of waves you just get out and have fun on."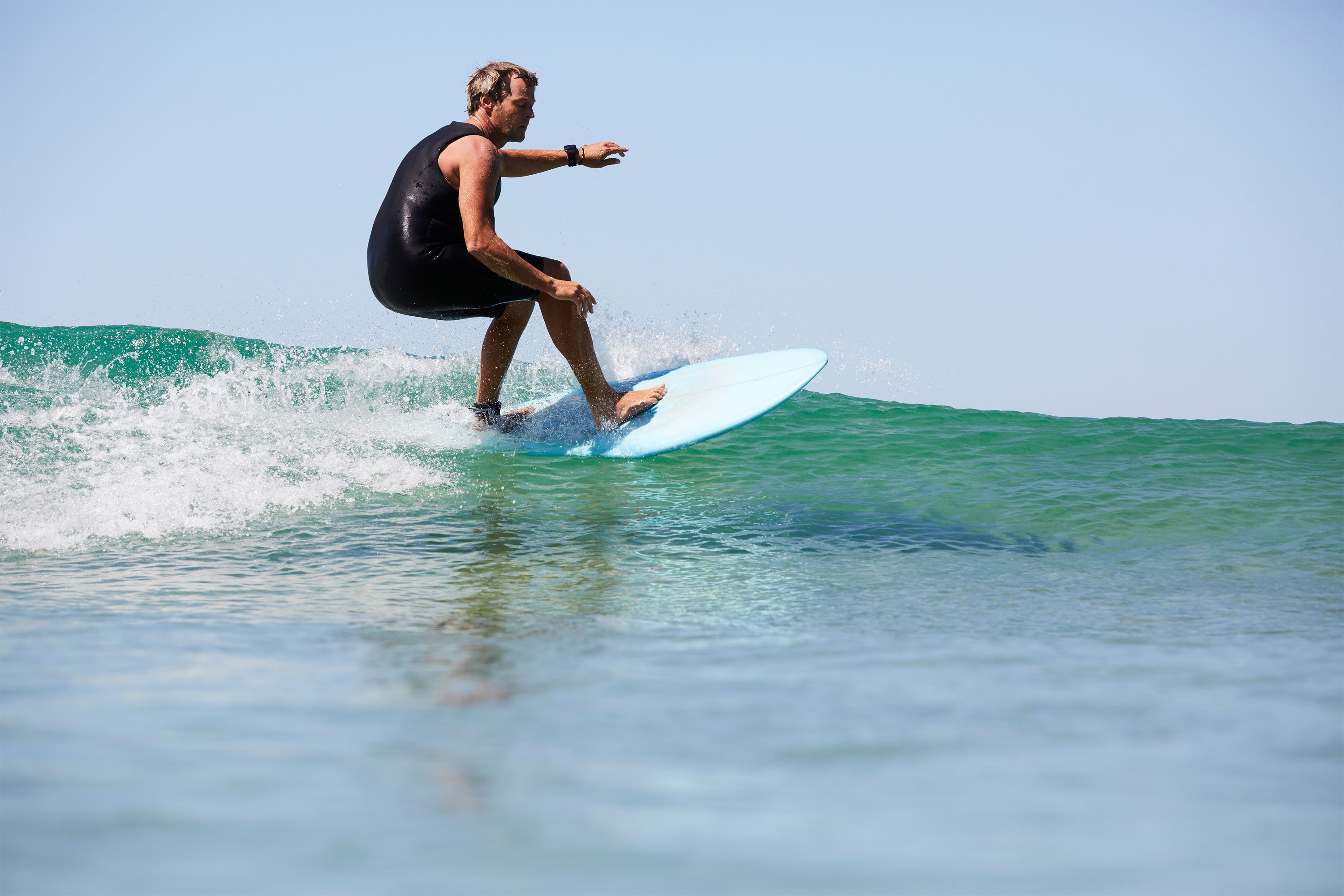 Ado's style takes inspiration from a movement that started in California about a decade ago, when surfers started riding smaller boards. He combines styles that have come in and out of popularity over the last three decades, and details them with coloured resins and custom artworks. "I also started taking old shapes from the 60's and 70's, even the 80's. Because surfing moved really quickly then, and lots of designs were overlooked. I mix all of these styles together and give them to friends to experiment on."
Because everything is made to order, Ado's process is careful and complex. He takes a detailed brief and then creates a custom board designed specifically for each client. Whenever he gets an order, he conceptualises the board and then drives down to the Gold Coast to pick up the blanks.
Once he's got the right blank, he cuts it down size back home. "I use a plane to get to the right thickness and then I use tools to shape it," he says. "It can take six or seven hours of shaping and bending, and once that's done, I send it to the glasses where it's finished in fibreglass resign."
With almost all of his designs, Ado adds a colourful flourish, finishing the fins or the resins on the surface of the board with his artwork. "I get really fussy with the boards. They're all finished using coloured resins and handmade wooden fins or really nice wooden stringers," he says. "I use a lot of graphics, too. I print them on tissue paper which gets laid under the resin."