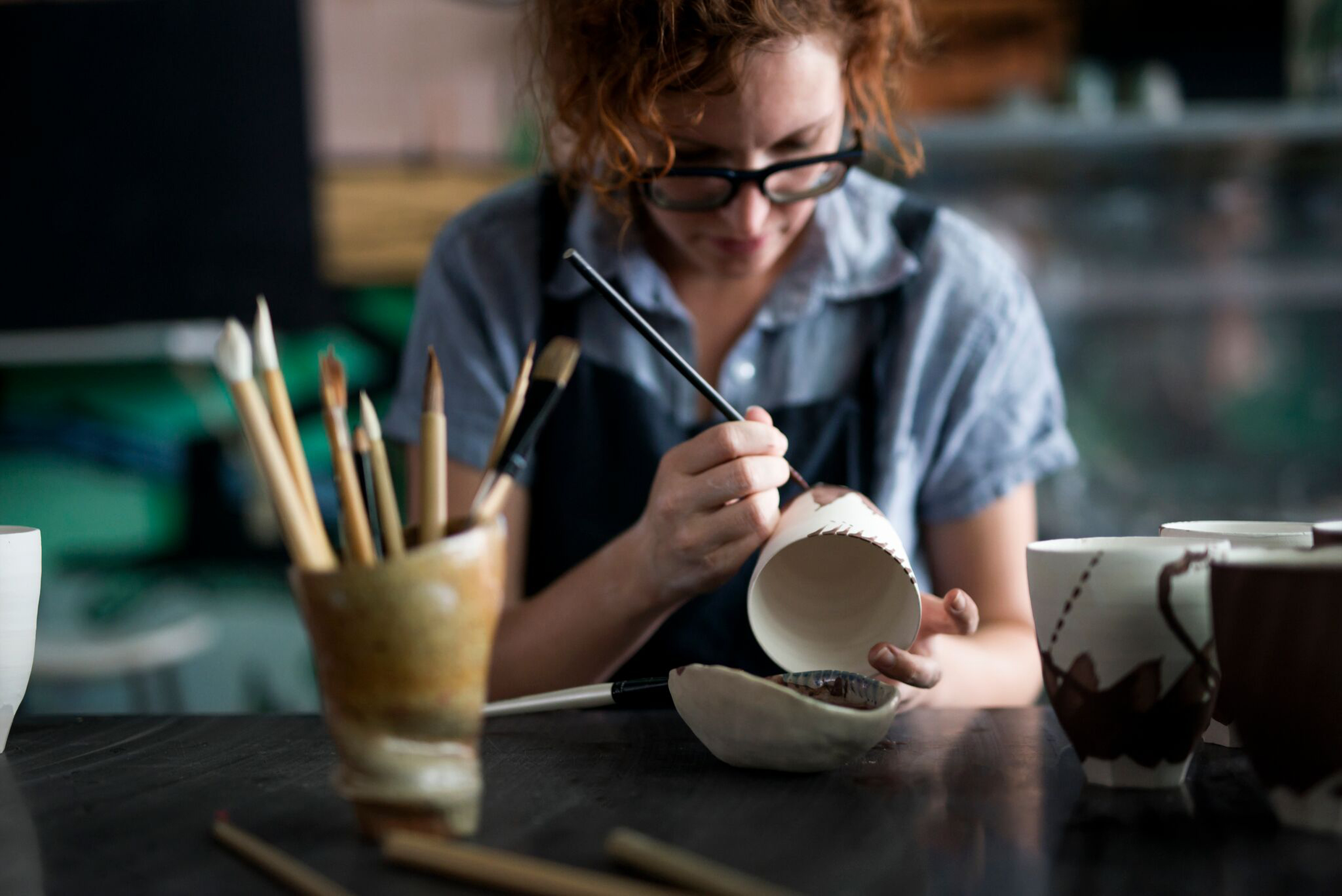 Laura Pascoe - Brush + Wheel
23.04.18
Friends
In the middle of Autumn, West End feels very much like an Island. It's surrounded by the Brisbane River on three sides, and in the afternoon a cool breeze skips off the water and parades down the hilly streets. "It's a beautiful little bubble," says Laura Pascoe. "It's a great little community, a nice mix of people who respect each other and work together."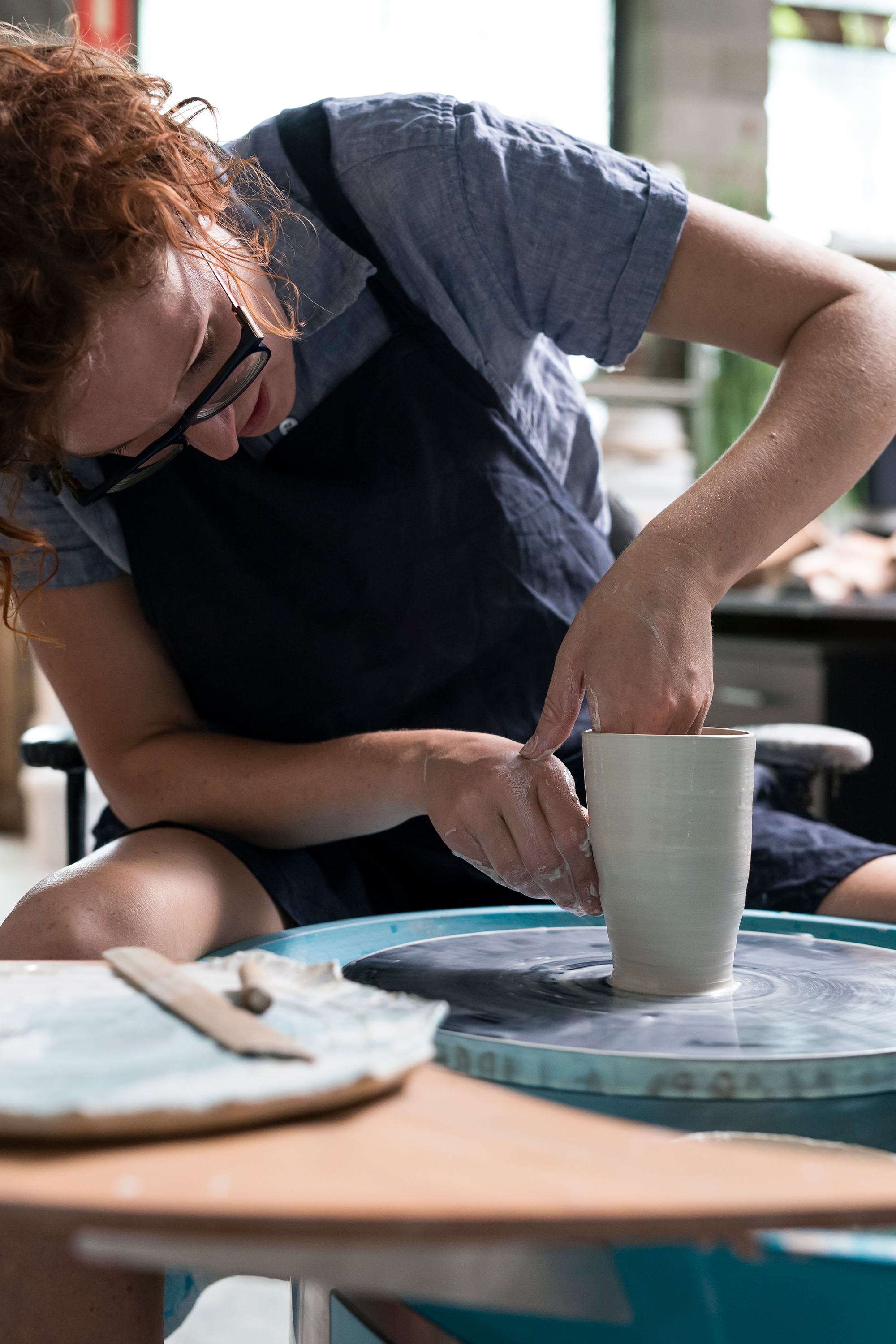 Laura's taking a short break out this morning to talk about her flourishing duel career. Day to day, she works as an architect and a ceramicist, sliding between disciplines from project to project. "My architecture practice, Surroundings Architecture, does a lot of consulting work these days, helping people find out the kind of spaces they want to build before a project," says Laura, on the studio floor. "That really helps with my time division."
Laura has been working as an architect in Brisbane for more than a decade. But just a few years ago – a little bored by the rigidity, scale and process involved in a long term architecture project – she often thought about taking up something more spontaneous and chaotic. She'd studied sculpture and painting both at school and university, which made ceramics a natural leap.
A few weeks later she was enrolled at Clay School, a little studio workspace in West End that teaches beginners how to work with clay and throw simple forms on a wheel. Laura found her skills colliding and thriving together in ceramics: she was perfectly suited to the steady, repetitive practice of throwing forms on a wheel, and the spontaneity of painting watercolour on freshly baked clay.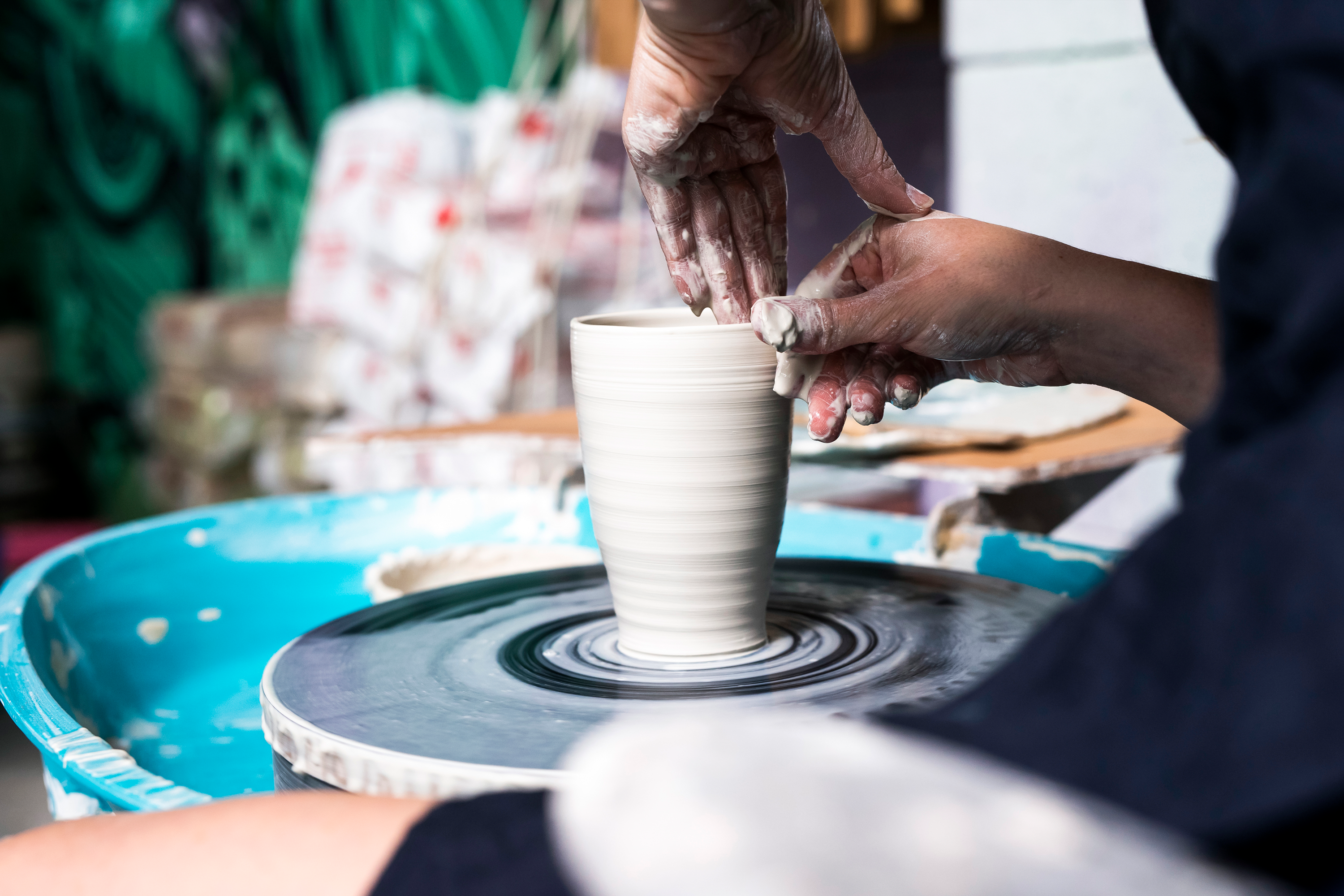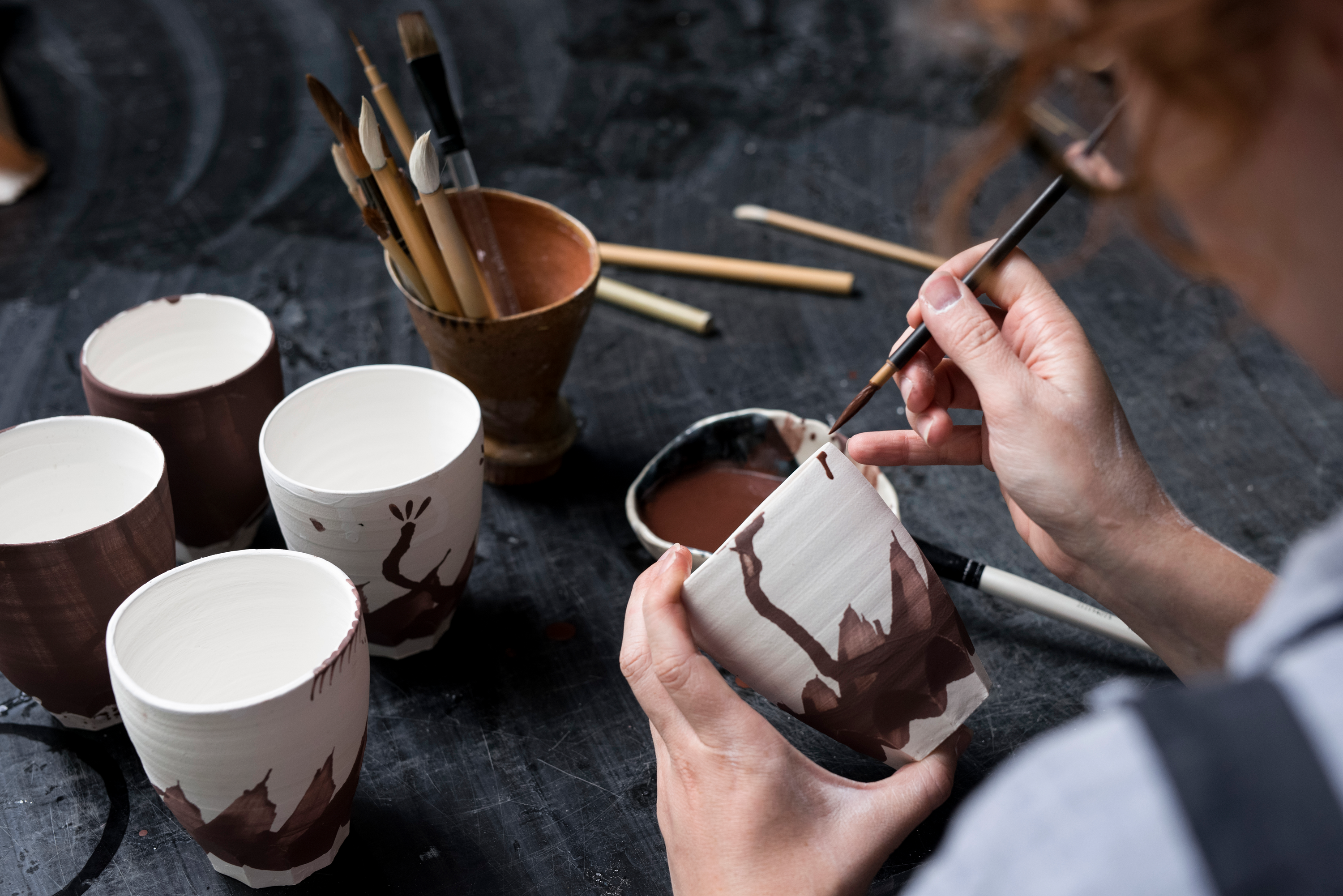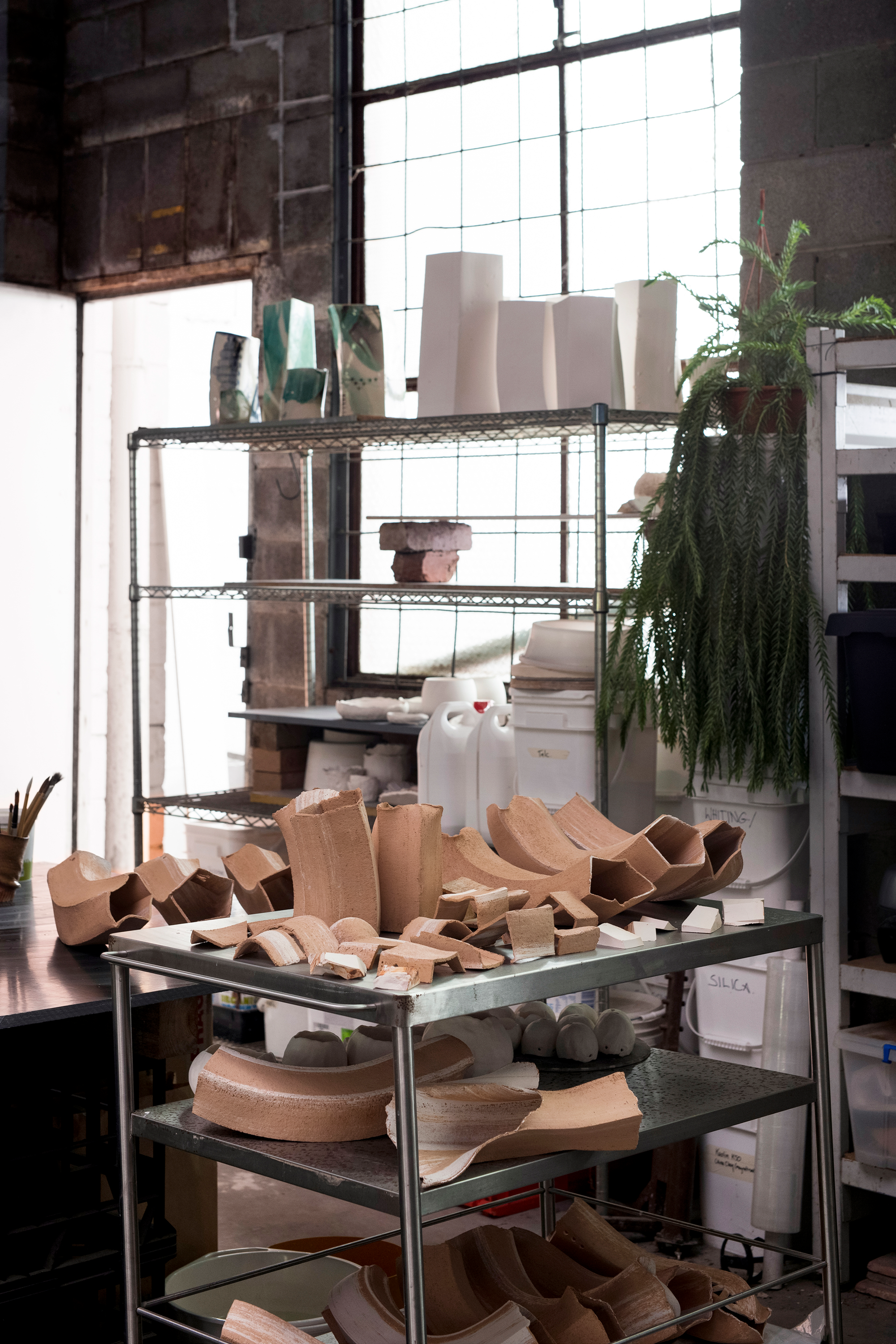 Her most recent collaboration is a limited run of hand made coffee cups for Jardan titled Moba Ink and Moba Frost. A loose cylindrical form with angular cuts at the base, then coated with vivid blues and greens. It's a wonderful example of the happy marriage between careful practice and spontaneous creation.
For the Moba range, Laura channels the mountains and seas surrounding Brisbane. In abstract form, you can see the deep mountain greens, sea blues, and orange dots like a human footprint. "I try not to worry about every cup being the same," she says. "I let the glaze go where it wants, because every cup then has it's own, natural story."
Today, Laura is an accomplished ceramicist, working under the Brush + Wheel moniker. Along with running workshops, events, Laura has created a number of unique collections over recent years. She enjoys the spontaneous nature of the practice, and the unpredictable nature of working with a natural material. She embraces chaos, too, and believes that part of what makes hand made pieces special is their imperfections.