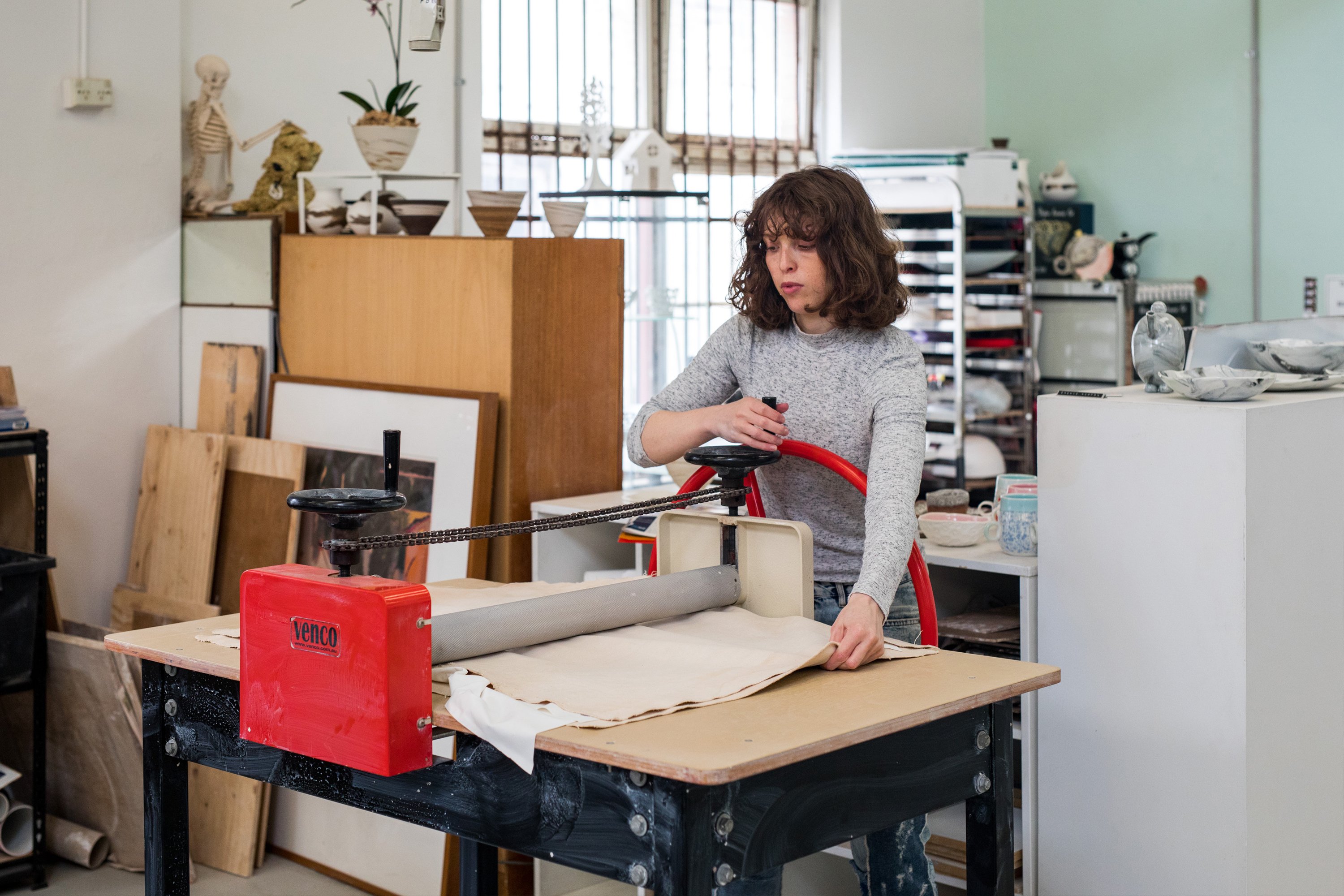 Natalie Rosin - Fever to the Form
08.03.18
Friends
During the final months of her architecture degree, Natalie Rosin found a wonderfully original way to procrastinate. A year before in 2012, she'd taken up an elective subject in ceramics, and fallen in love with it. By the time her final presentations came around in 2014, she was spending all of her spare time on the wheel, and while she was drawing up architectural forms and 3D models in preparation for her final presentations, all she could think about was making the forms in clay. It was, as all students know, a clever way of both deflecting from the task at hand and avoiding guilt. She later used some of the architectural forms as the basis of a design presentation.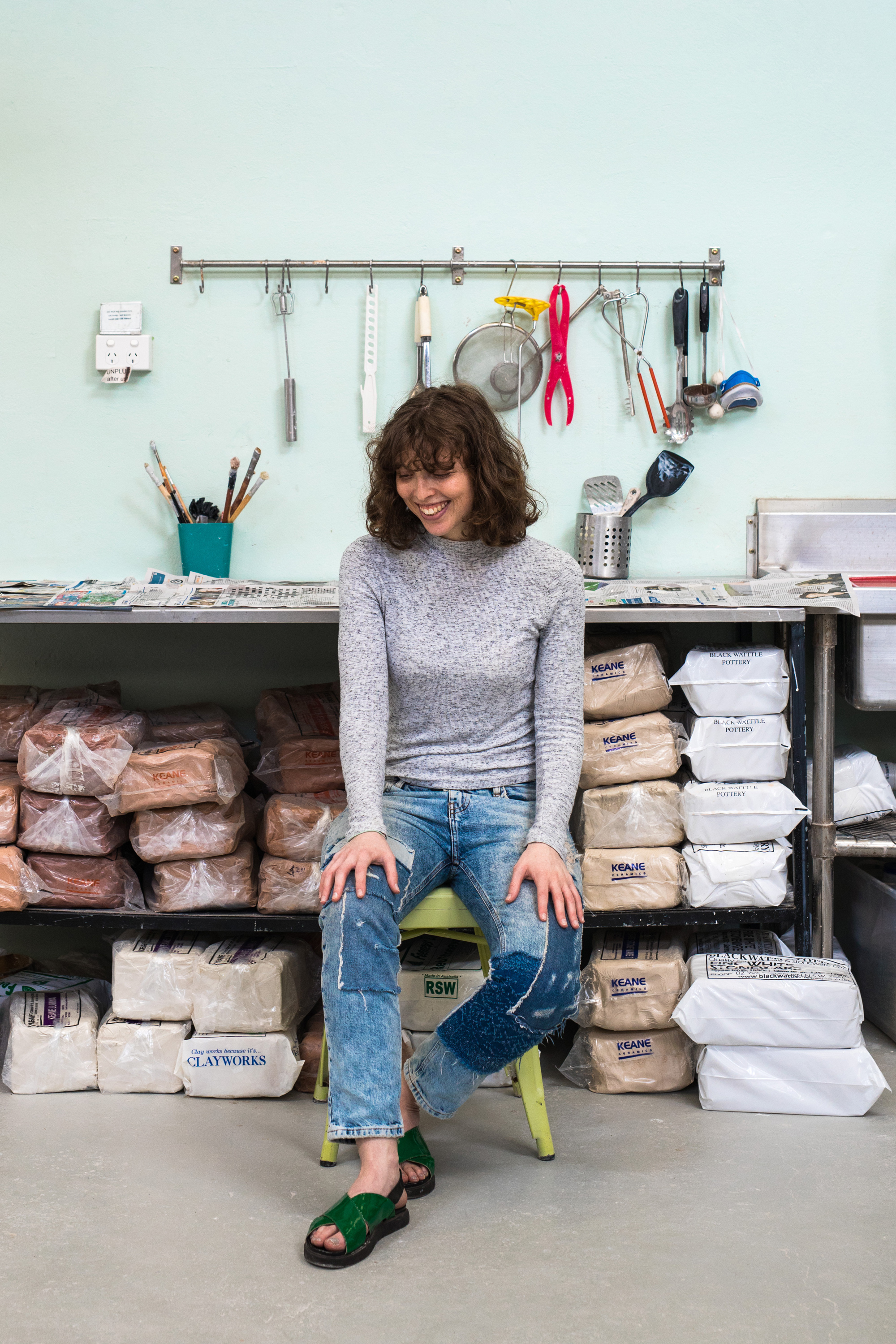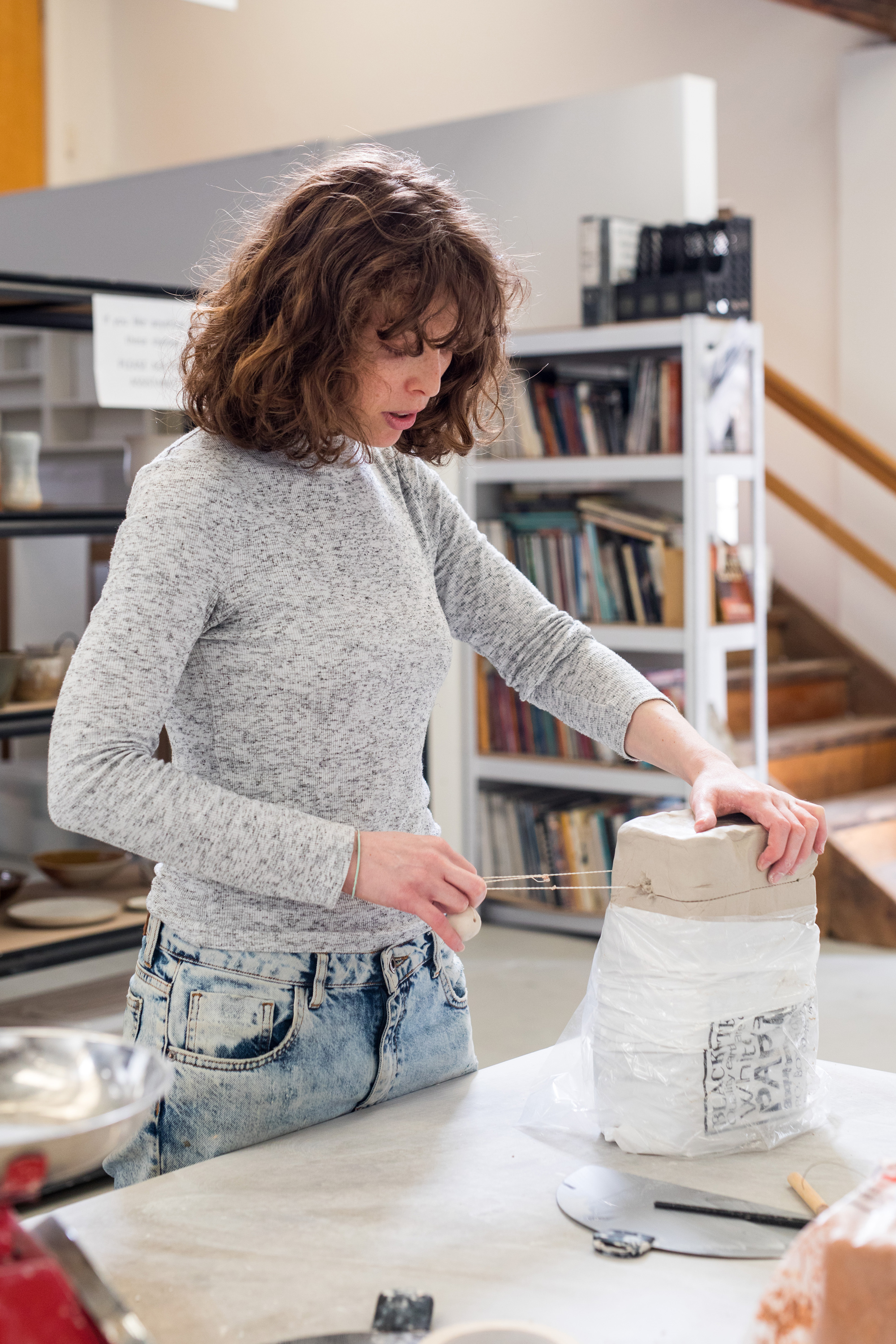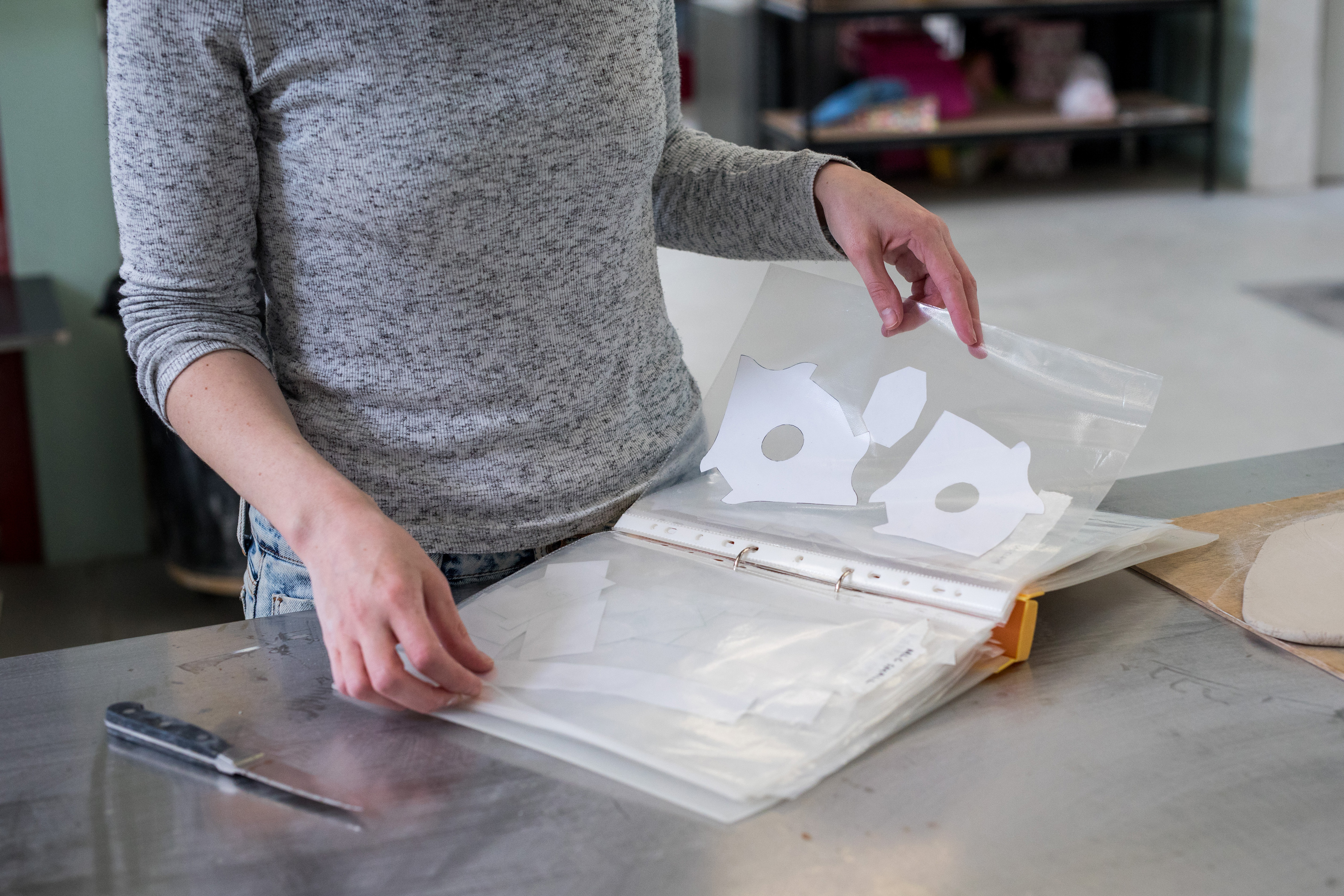 "It was funny, really. It was the way I justified doing ceramics while I was at school, when I should have been studying," laughs Natalie, on a Sunday afternoon in Sydney. We've just been on a tour through her studio in Botany, in Sydney's South, a collaborative space that she shares with some of Australia's most well known potters and ceramicists. Her work is scattered around the shelves: loose, languid forms in clay that reimagine iconic buildings, and abstract figures that explore the shapes and structural elements that you experience in public spaces, like the sharp triangular shape of a pitched ceiling or the jagged edges of a staircase.
"I just loved being able to take influence from architectural forms, but also given this freedom to be more artistic and less precise," she continues over coffee. "It's really liberating looking at form this way, because they don't do any modelling now at architecture firms unless it's on a computer – it's a dying art."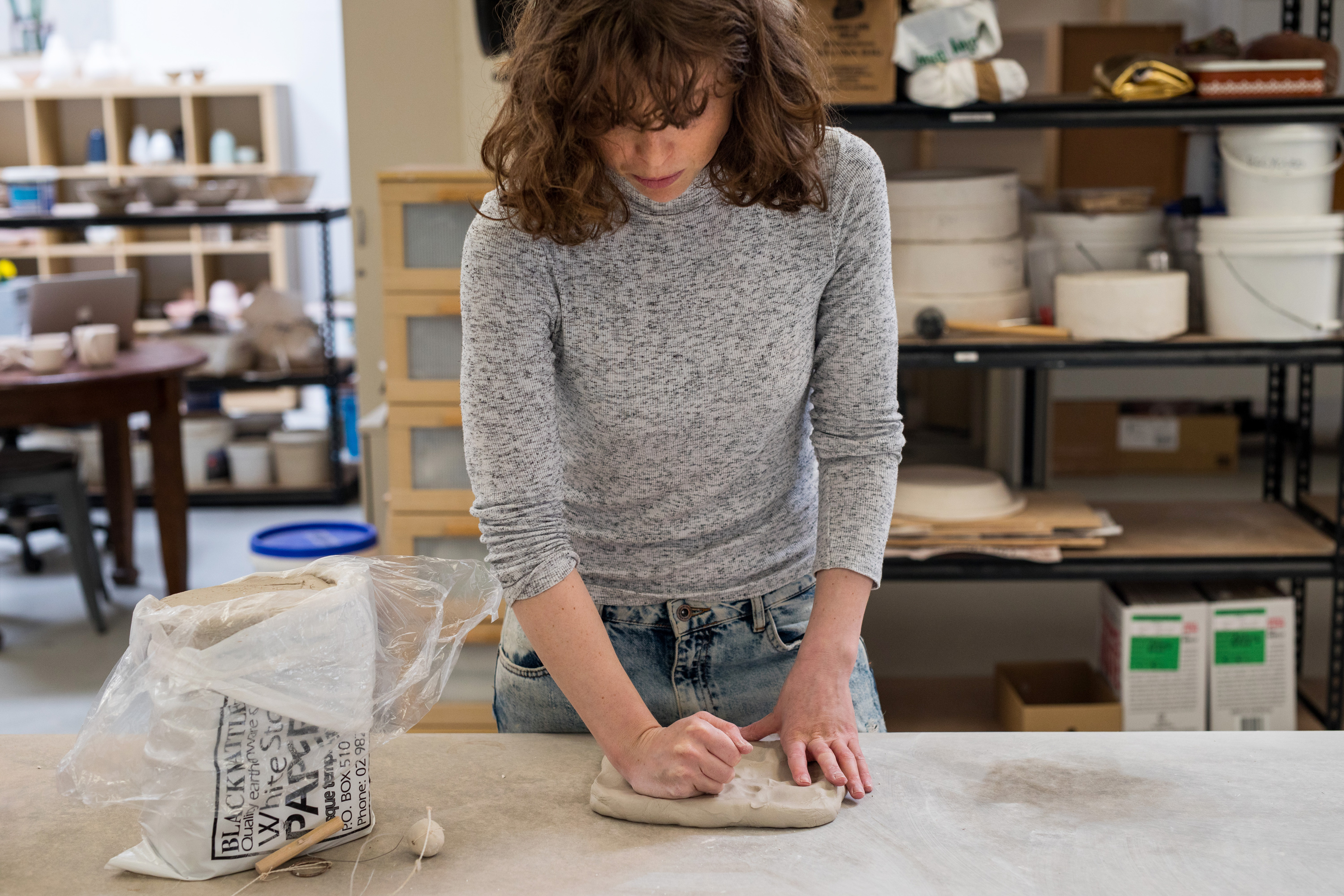 Incidentally, the models Natalie created while studying architecture at The University of New South Wales formed the foundations of her career as a ceramist. Her style today is defined by her idiosyncratic recreations of renowned homes and forms designed by architects like Robyn Boyd, A. Lawrence Kocher, Walter Burley Griffin and Le Corbusier. After graduating with her Masters in Architecture, Natalie worked at a small architecture practice in Sydney before moving into a space in Botany, which was home to Claypool, a collective of ceramicists and artists that includes the likes of Brett Stone, Cherie Peyton, Ve-nessa Holle, Sally Cooper, Rebecca Chua, and Alessandro Di Sarno. During the formative years of her career, she says that she was a bit of a pain to the other artists ("I asked too many questions"), who showed great patience in nurturing her through the fundamentals of working with clay.
During those years, Natalie busied herself with exhibitions and residences all over the world. Notably, she was included in exhibitions at The Australian Design Centre, The National Trust, and The Incinerator Gallery.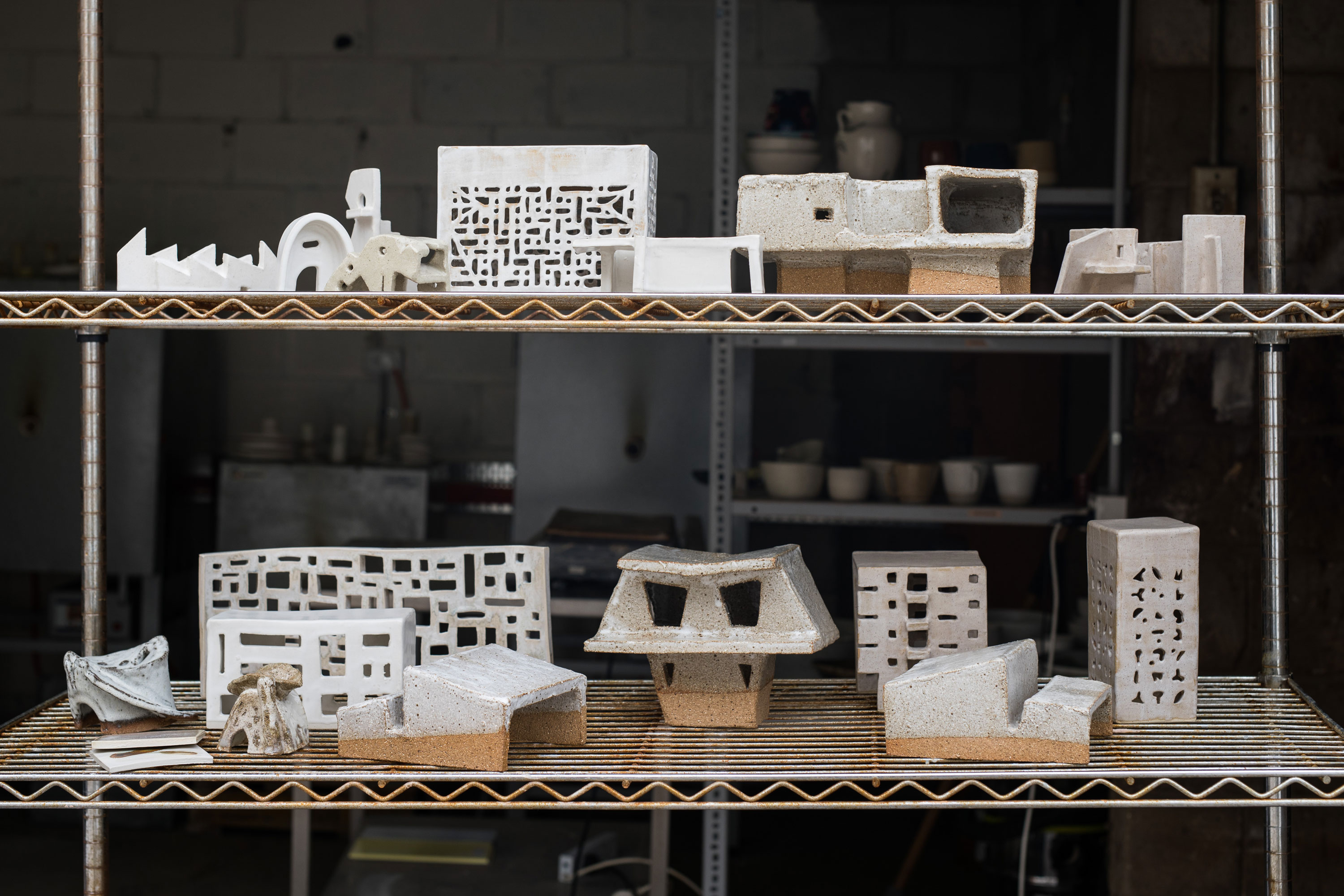 Today, we're talking about her recent collaboration with Jardan. Titled Houses, the collection takes inspiration from iconic Australian homes, reimagining five buildings that have shaped Australian architecture and the way we experience space in Australian cities and suburbs.
The collection, which is handcrafted by Nat in her studio, includes Rose Siedler House, Buhrich House, Heide II, Featherstone House, and McCraith House – spaces which were both appealing to Natalie as an artist and influential in the design of the Jardan stores in Melbourne, Sydney, and Brisbane.
"We looked at a huge range of Australian homes, and honed it down to six specific homes and styles within the houses collection," says Natalie. "There's three different scales, and two different clays, and they all have the same glaze."
"I found that in working in collaboration with Jardan, I was able to create for people who have a really strong appreciation for architecture. I think people really enjoy the way my pieces integrate the two practices. So with Jardan, I'm able to connect to the intrinsic understanding that we all have with architecture, even if we don't know why."
Natalie's Houses can be purchased in store and on our online store.