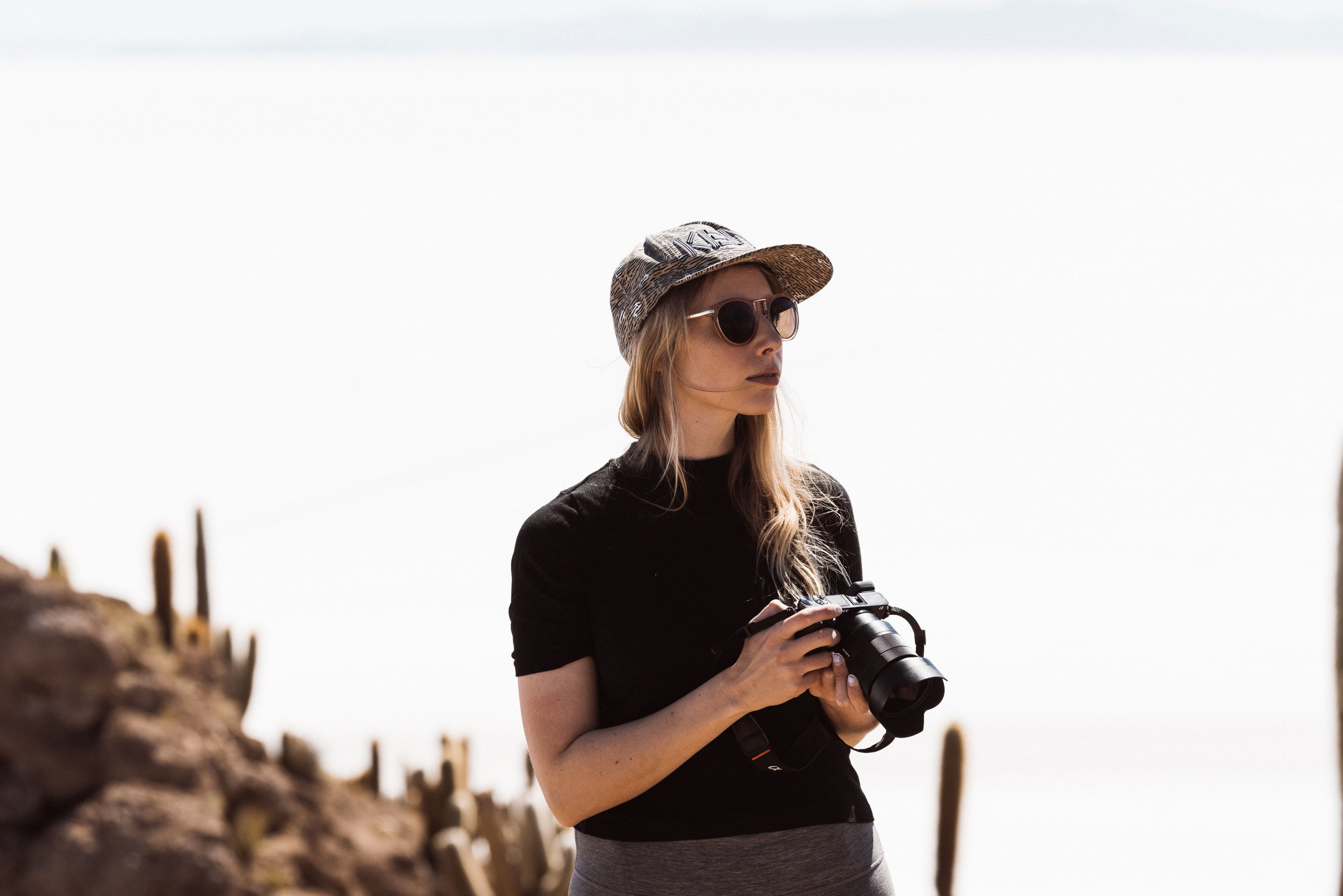 Kate Ballis - Fresh Eyes
28.09.17
Friends
Last year when Kate Ballis was travelling through Joshua Tree National Park and Palm Springs for the eighth time in less than four years, she realised something: when we see the people and places we love too often, it becomes hard to see them with new eyes.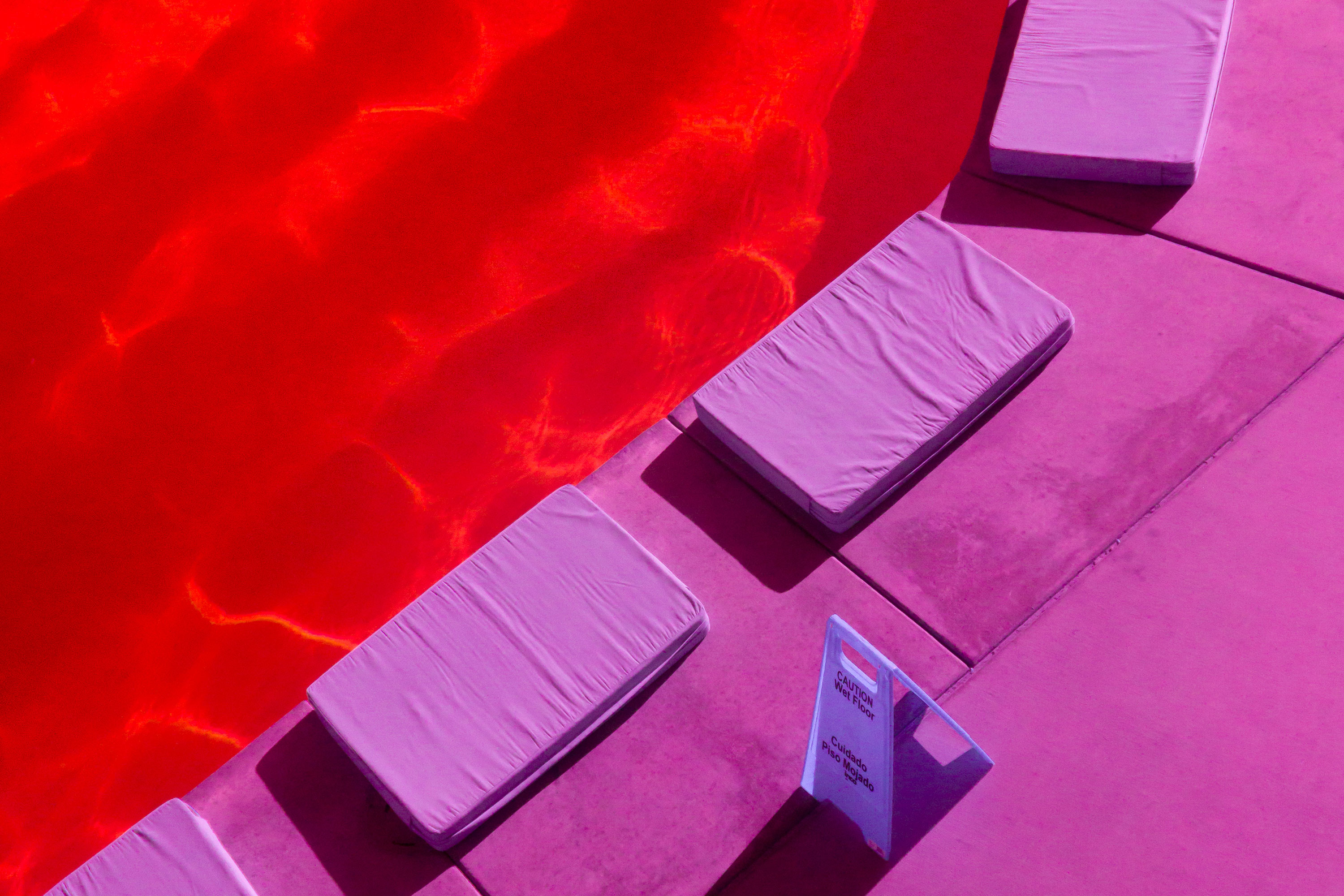 With that thought Infra Realism was born, Kate's ongoing series that captures some of the most photographed locations in the world – from Joshua Tree National Park to the Atacama Desert – in a way we haven't seen before.
"I've been trying to show the real world – which seems so familiar – as otherworldly," says Kate, finally at home in Melbourne after three months on the road in South America, where she's been photographing the Atacama Desert and the Andes Mountain Range.
Kate's approach to Infra Realism started with a simple camera trick, inverting the colours and shooting familiar landscapes in infra red, in order to expose a colour scheme of vibrant pinks, reds, purples and blues.
"When I started using infra red, I found that it was a really nice way for me to start reinterpreting a place that I'd seen so many times," she says, standing with a cup of tea in her home studio space in Yarraville. "So it was really nice to be able to stand at the same Ace Hotel pool – which i've been to like 80 times – and express it in a different way to how both myself and other people are used to seeing it."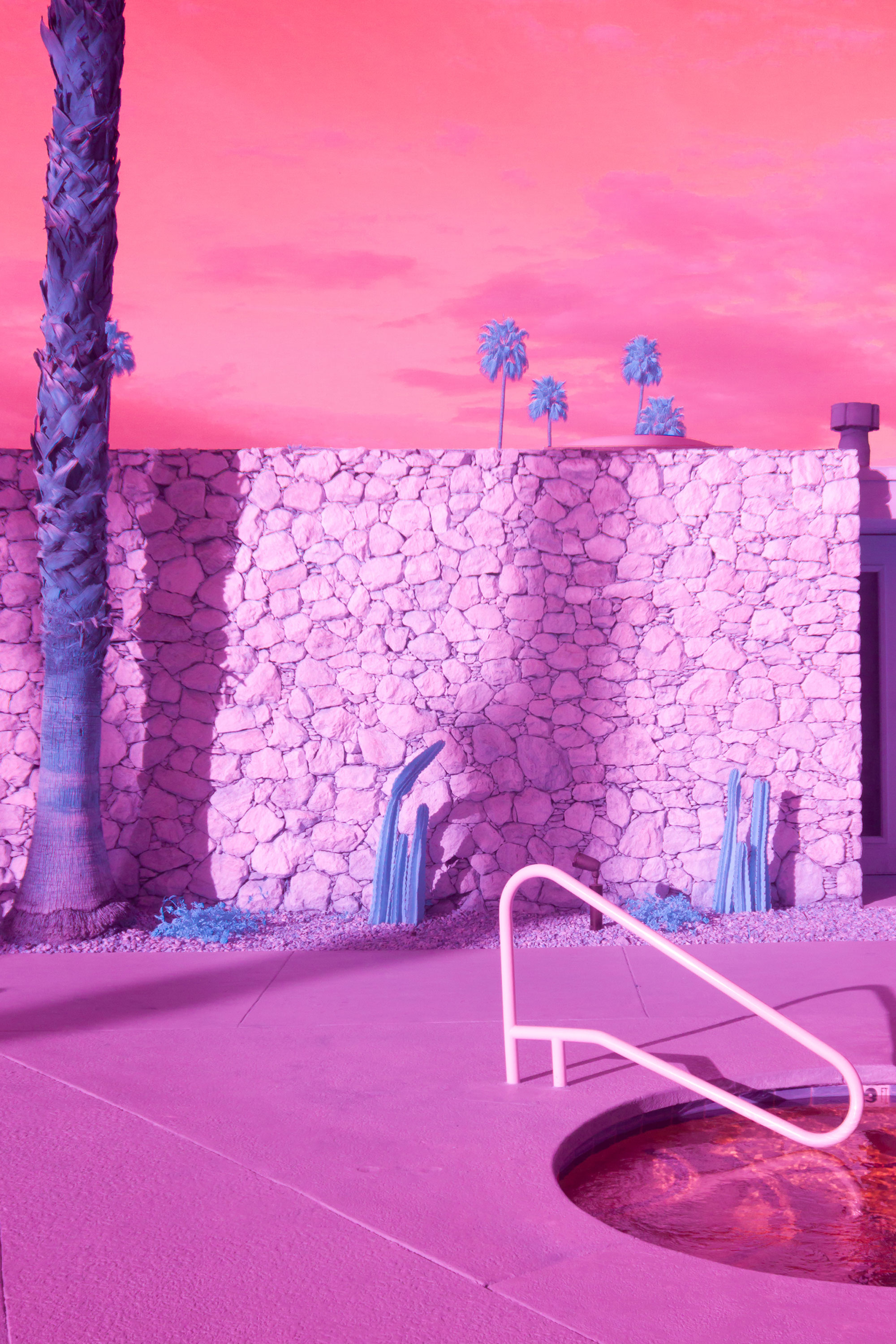 Throughout the series, her vibrant use of pinks and blues plays out over and over again. It recontextualises her audience's perception of place, turning desert landscapes into soda pop film sets reminiscent of the neon pinks and blues that were prominent in the 80's films she grew up watching.
"I really wanted to give a cheeky nod to growing up in the 80's," says Kate, sitting in a comfy chair beside her computer. "I played with pink and blue barbies, and every MTV commercial was neon pink and blue, and the postcards we saw of Surfers Paradise were like the postcards you'd see in Miami."
"It was like everywhere I looked there were these saturated colours. So when I was developing the infra red series and I came to these colour combinations, I noticed this great tension between the two colours, and it reminded me so much of my childhood that I thought i'd embrace it."
It's no coincidence that the glossy, stylised imagery of Ballis bares resemblance to the work of renowned British photographer, Miles Aldridge. Just a few years ago, while working as a media and arts lawyer in Melbourne, Kate met Aldridge one night while holidaying in Los Angeles. The pair struck up a friendship, and seeing potential in Kate's work, Aldridge offered her an assistant role with him in London.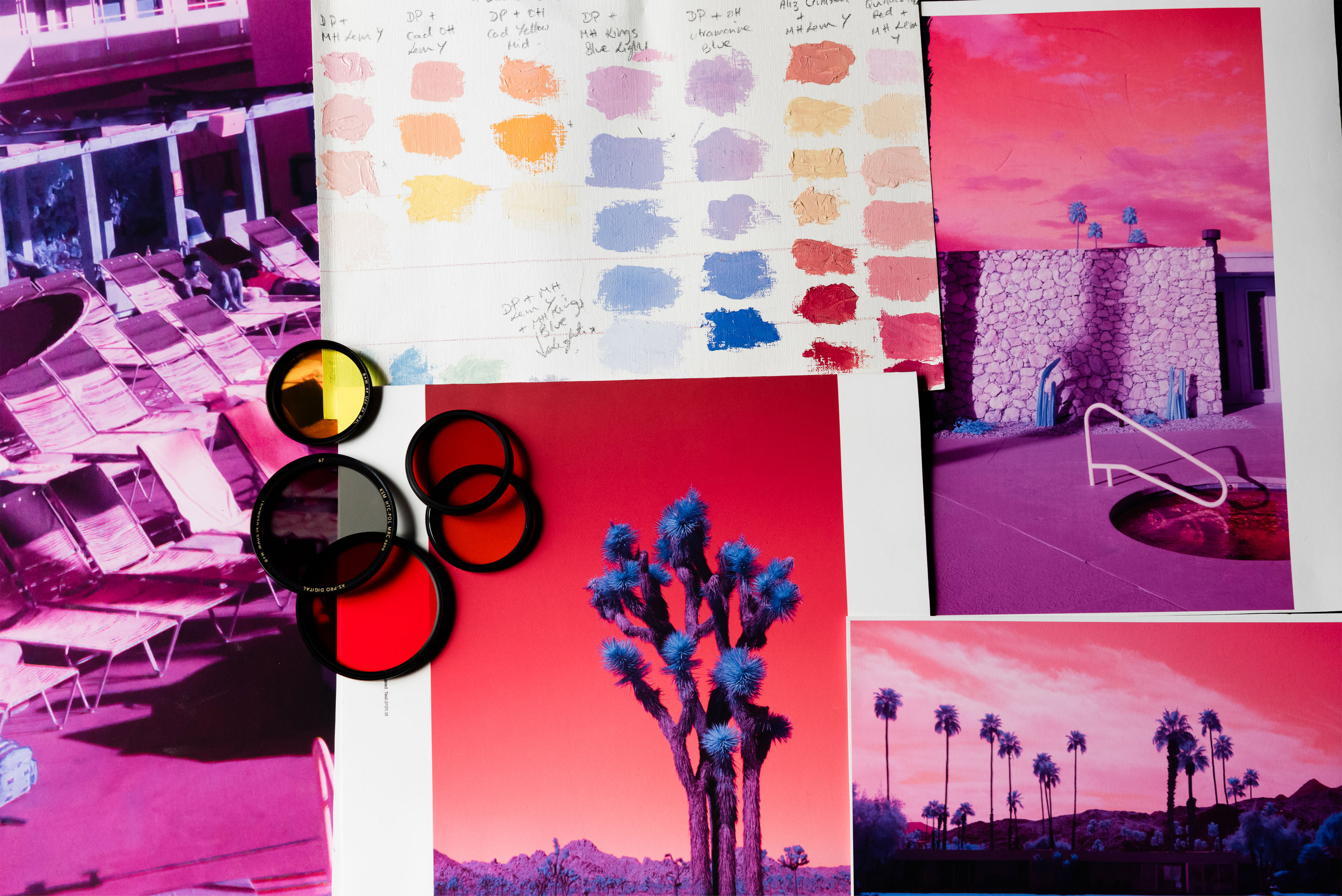 If you don't know, Aldridge is an icon in the art world, known for shooting models in highly stylised worlds for the covers of magazines like Harpers Bazaar, New York Times Magazine, Vogue Italia, GQ and more. Before long, Kate was boarding a plane to London to follow her dreams, leaving her job as a media and arts lawyer behind.
Today, Kate's back at home in Yarraville, where she lives with her partner Tom Blachford (who also captured Palm Springs in a photography series titled Midnight Modern). After three months shooting South America, she'll take on a different mindset and begin sifting through more than 8,000 images, carefully selecting and editing the finished shots for the Infra Realism exhibition. She'll show the first finished photographs from the series at Jardan in Richmond starting October 5th.
"I used to be a lawyer, and unfortunately some of those regimented processes have transferred into my creative practice," Kate says with a wry smile. "When i'm shooting I slip into a zone. But now that i'm home it's time to get organised, to sort and edit all of these images."