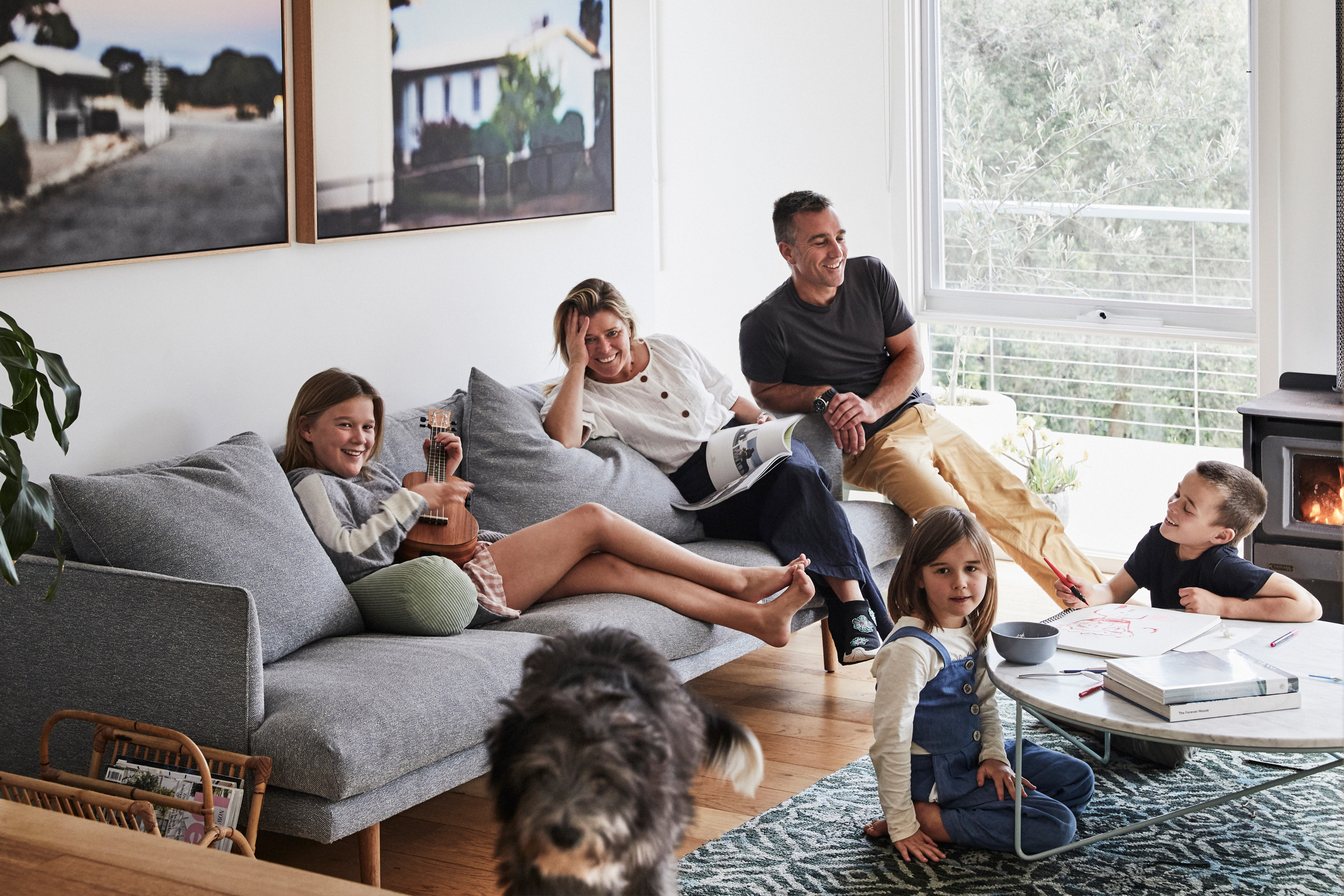 Made for Life — Mate for Life with the Geer Family
21.05.20
Friends
Tell us a little bit about yourselves.
Rebecca is a naturopath at Three Tides Natural Health and James is a commercial photographer. Then we have Vali 11, Roman 10, Rose 6 and Lucy the mutt. I feel like we are in a bit of a family sweet spot right now, as the kids still like hanging out with us. We all love being creative, making music, art, concerts or cubbies.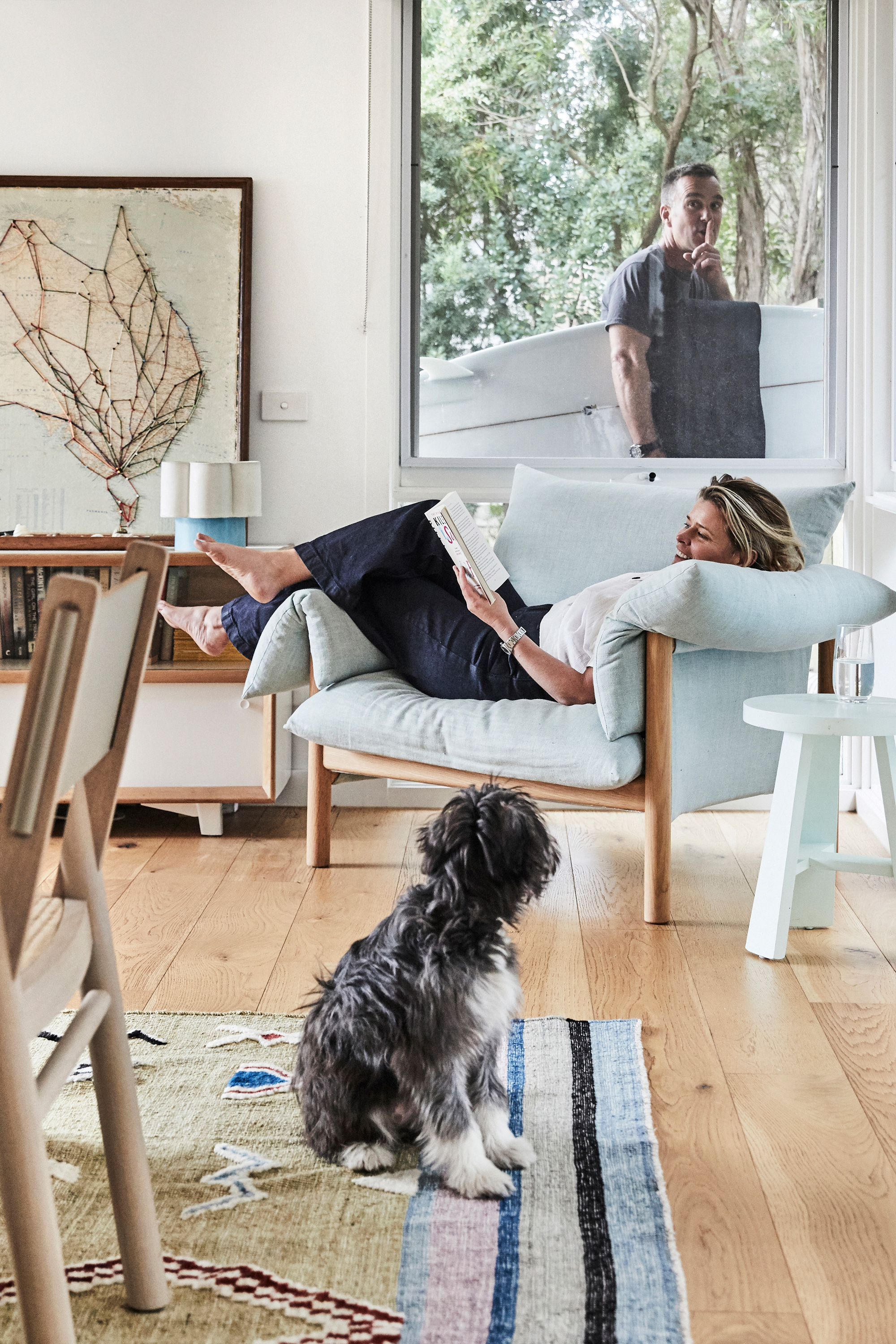 Brooklyn Dining Chair, Dari Moss Rug, Wilfred Sofa + Flynn Side Table
Can you tell us the back story of your house, how you ended up there and how you turned it into a home away from home?
Bec and I met when we were kids getting up to no good down the coast over summer holidays, so about 5 years ago we decided it was time to find our own little slice of the fun so our kids can enjoy the same miss-spent youth we did.
We knew we wanted to be walking distance to the back beach, front beach and general store so when this one showed up, we made it happen and haven't looked back since. We call it our little tree house, when you are sitting in the sunken lounge room you are surrounded by trees with no other houses in sight and this makes me happy.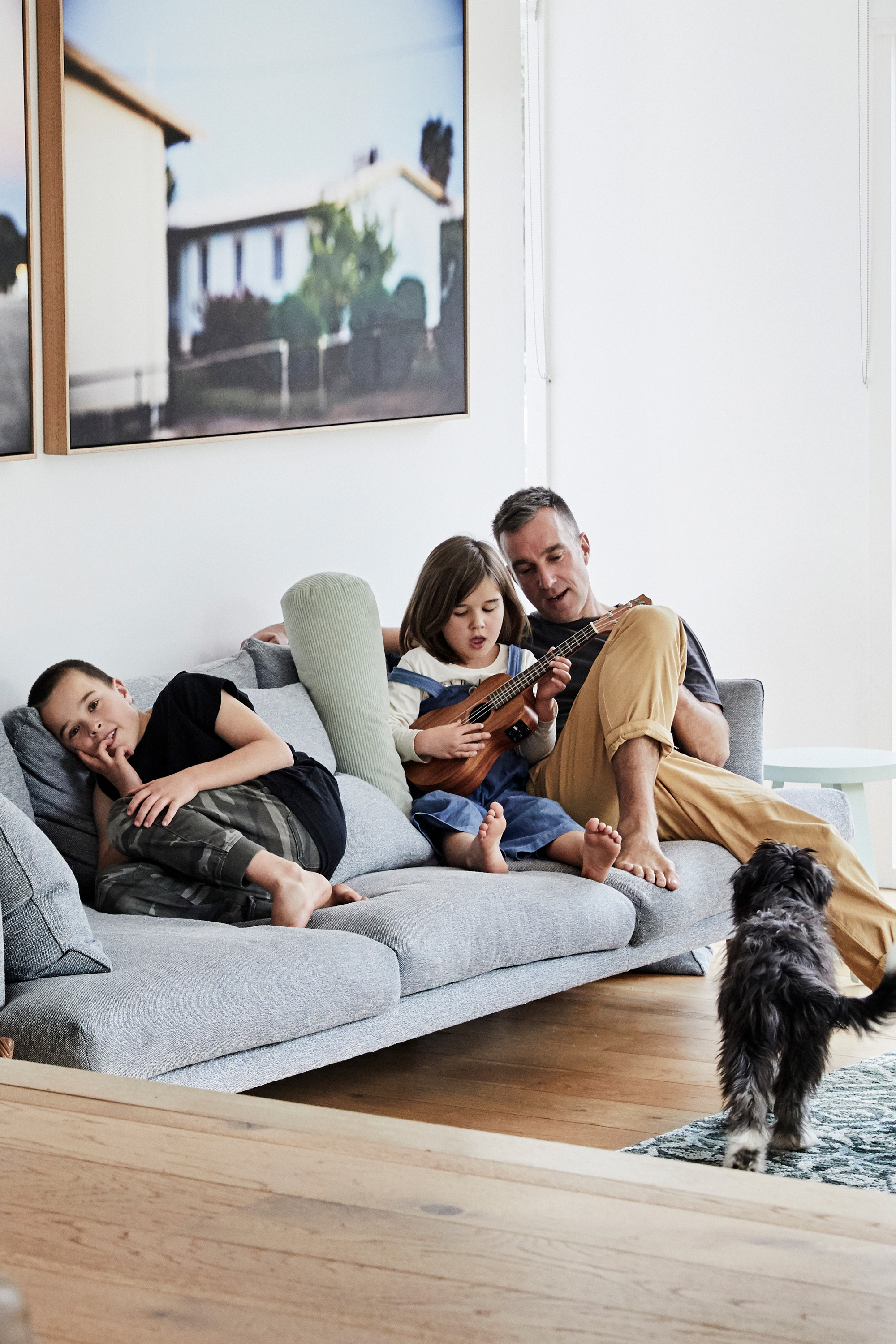 Nook Sofa + Jimbo Cushion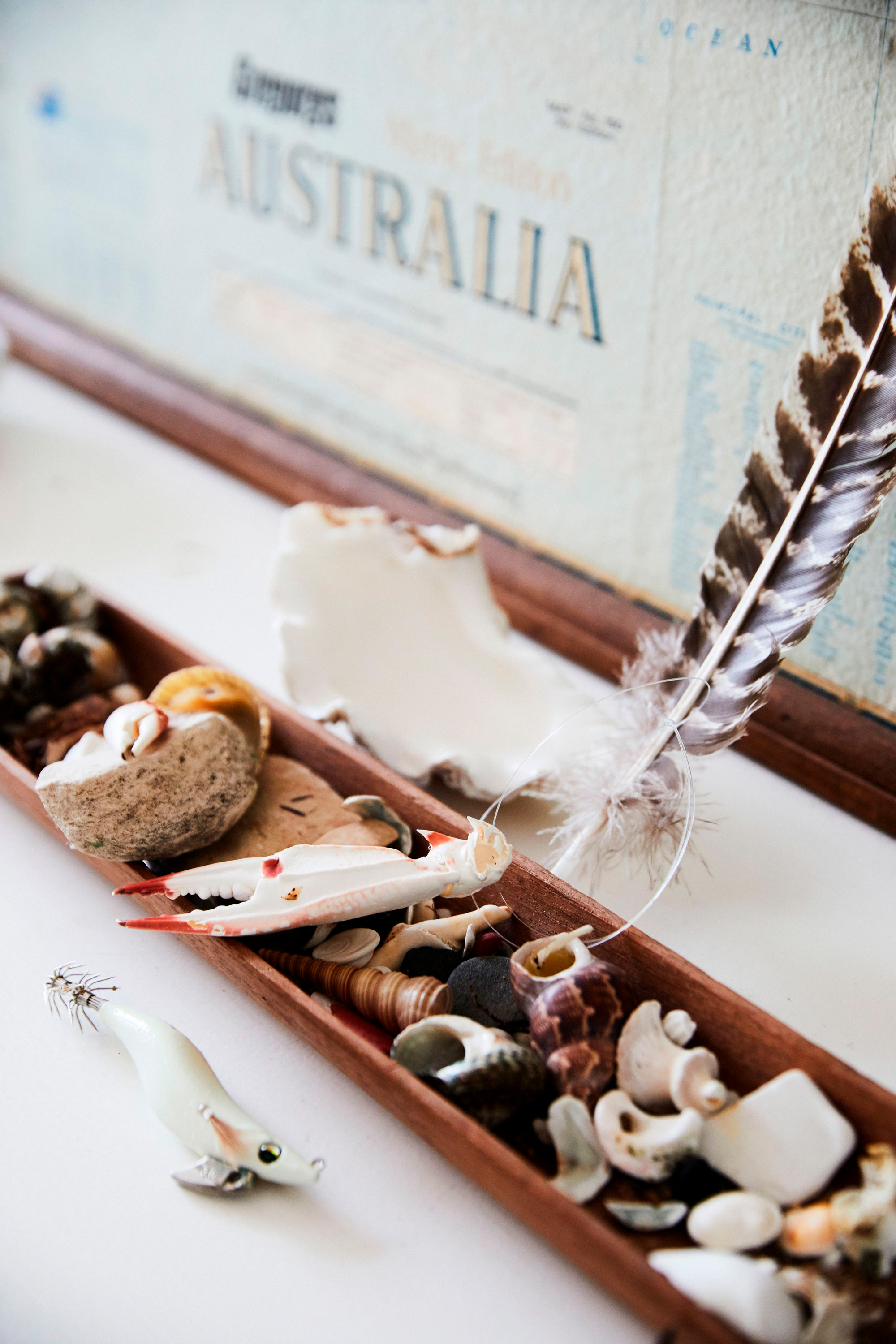 What are some of your key/favourite pieces in the house?
Without a doubt the outdoor bath and the trampoline. Sitting under the stars in the bath mid-winter knowing there is a fire on inside, is just the best. Whilst I always wanted to keep the home clutter free, we love collecting little keep sakes that remind us of our family adventures, be it a discarded squid jig or a perfectly dried out leafy sea dragon found on one of our back-beach walks.
The kids love to wrestle over the Jimbo cushion, it's the perfect weapon as no matter how hard you donk someone with it, it still feels nice thanks to its super soft corduroy.
The Wilfred chair is hot property, but if Bec's on it with a cup of tea we all know to give her some space (at least for a minute or 2)
The Fred coffee table is quite literally the centre of the house, we are not precious with any of our stuff, so all the patinas on the marble make it all the more lovely.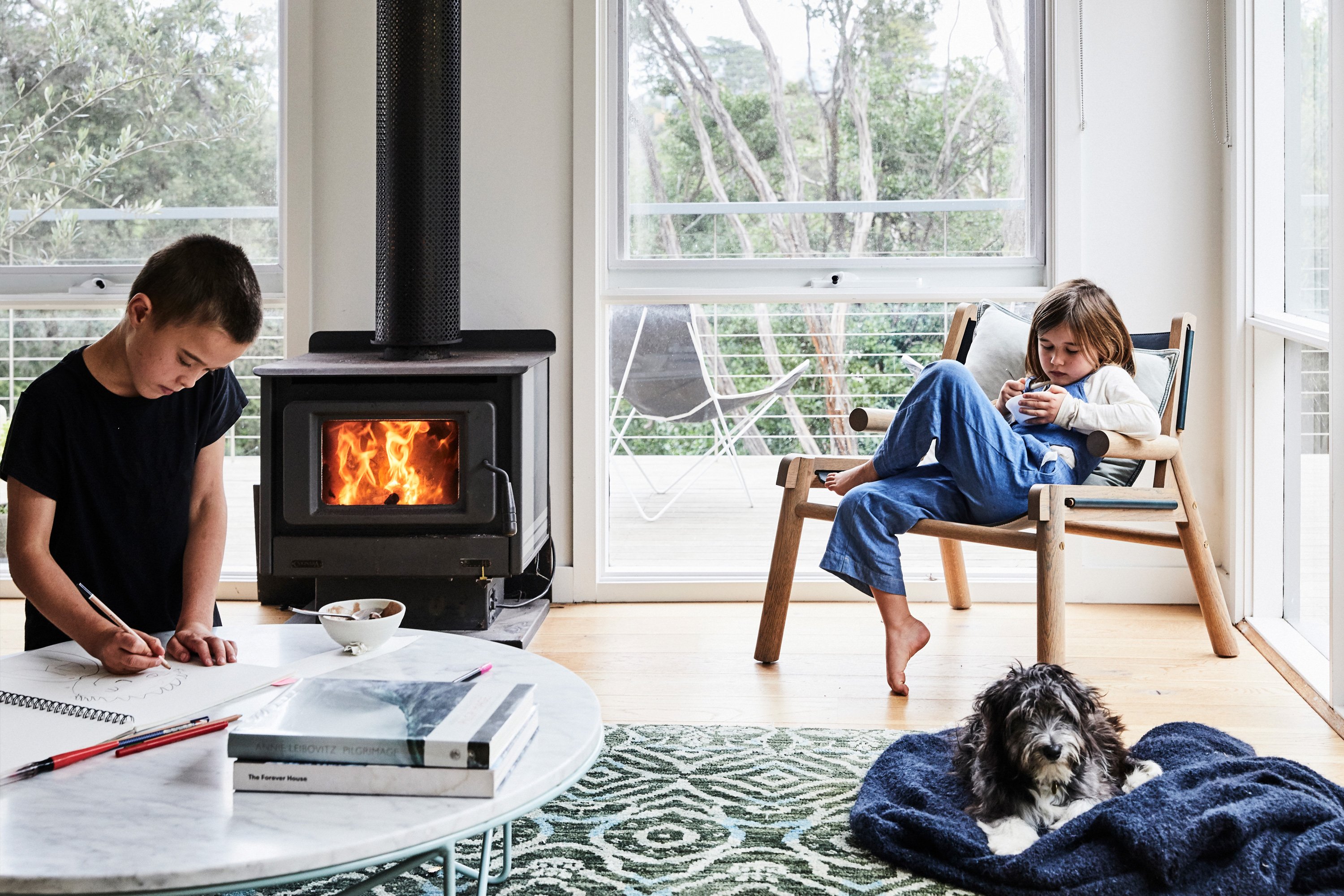 Fred Coffee Table + Harvest Armchair
What is your favourite rainy-day activity?

Bec cooks a lot of deliciousness…
We watch a lot of home concerts on the steps…
If the surf isn't on, I'll go for a long run through the dunes, and no matter what the weather, we always have a jump off the pier.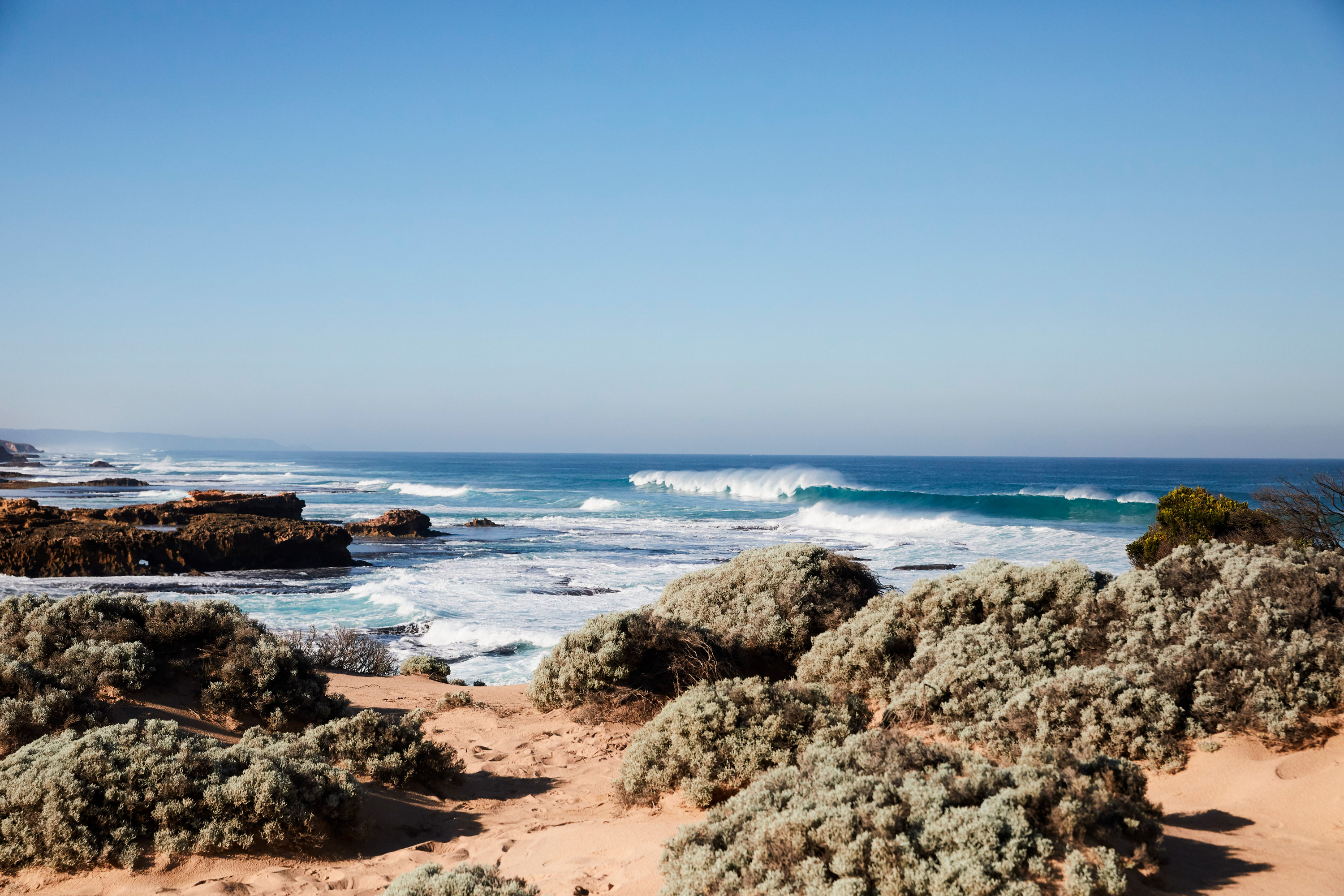 Can you tell us a little bit about your map on the wall…
I found it in an op shop a few years ago, I loved it for the lifetime of adventures made out in string by the previous owners. We never appreciated how many miles these mystery travellers had done until we went on our own family odyssey around Australia, marked in fluro orange.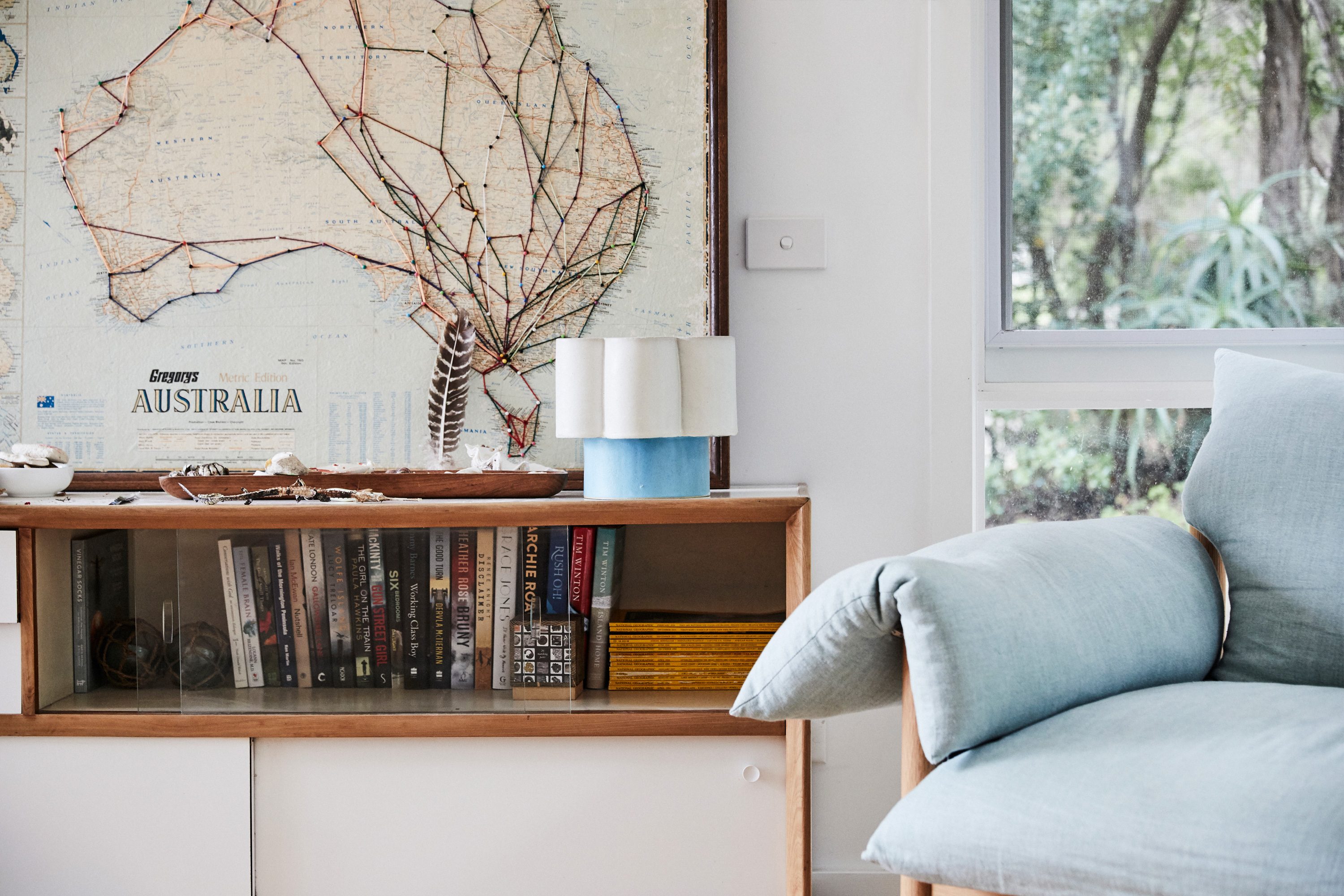 Cloud Klein Planter + Wilfred Armchair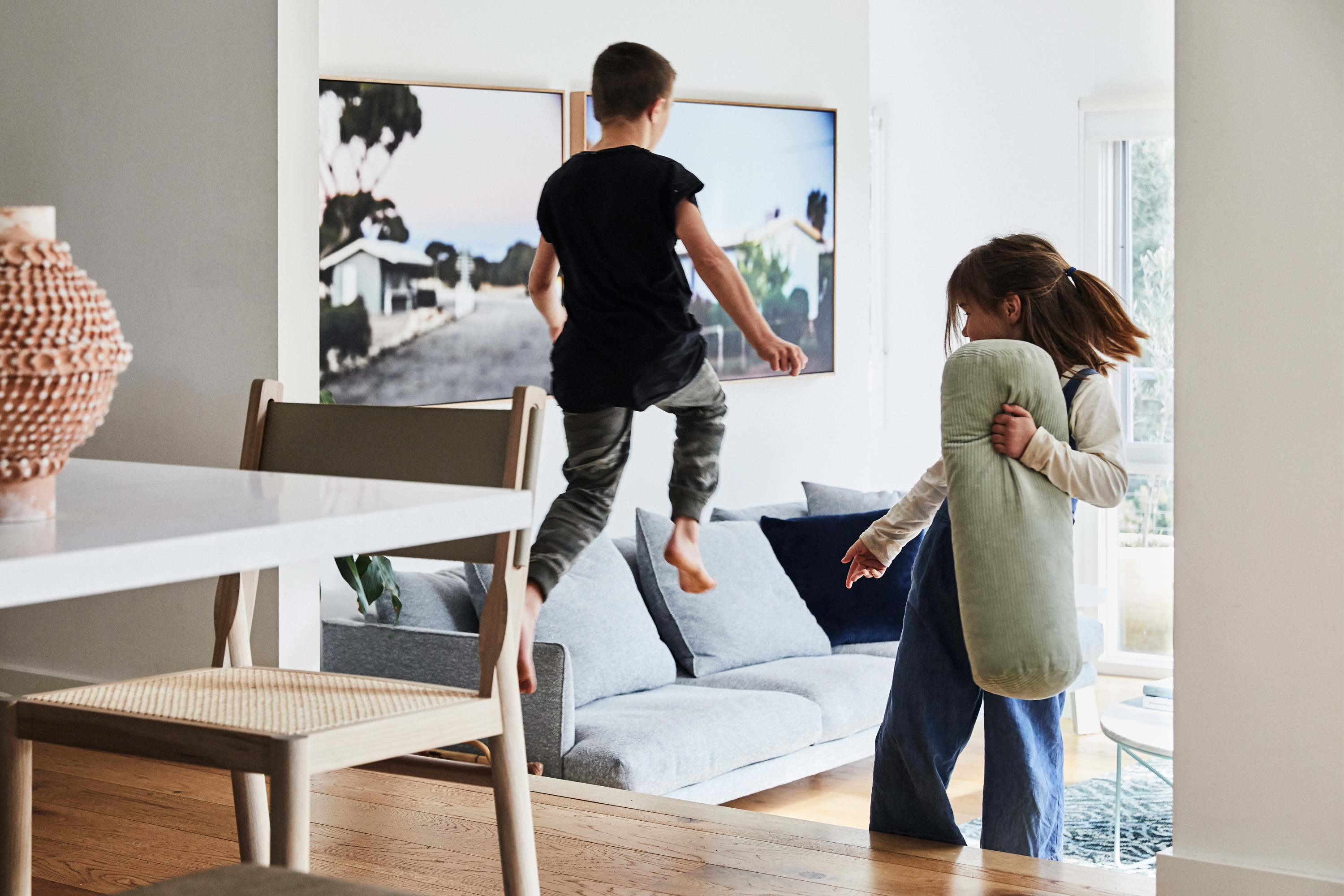 Dot Vase Large, Brooklyn Dining Chair, Nook Sofa + Jimbo Cushions
Can you tell us why you love your Nook sofa.
Because 2 people can lie perfectly comfortably on it as we went for the deep option. It suits the house perfectly and we went with a bullet proof fabric that makes it really easy to clean squashed Easter eggs off.