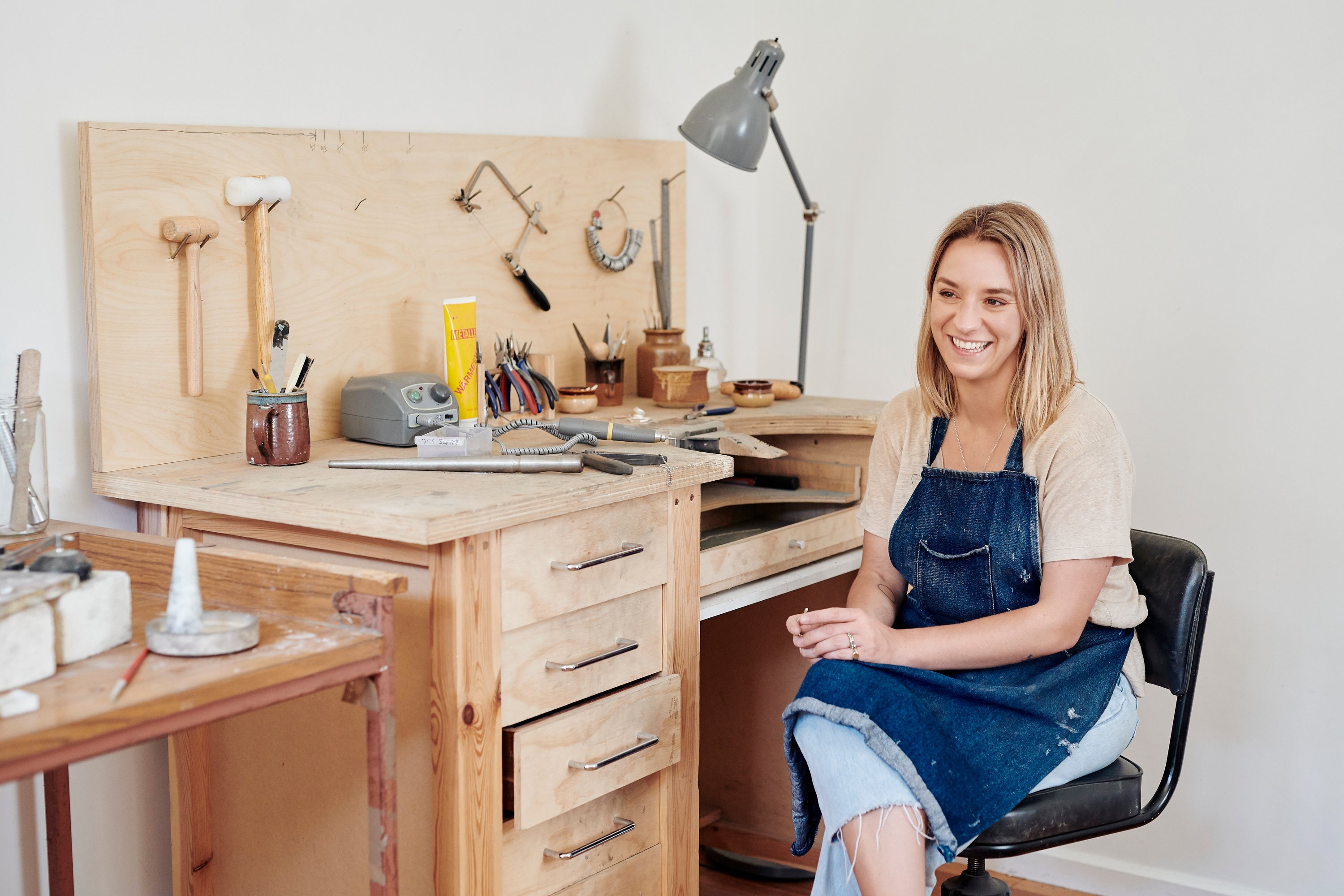 Alice Tsakirakis - The Line of Sun
07.12.19
Friends
Like so many of us, Alice Tsakirakis spent her early 20s finding out exactly what she didn't want to do. She started a graphic design degree to only realise it just wasn't right for her. She worked as a print maker for Quiksilver trying to find her feet. Moved down to Torquay on the Surf Coast only to move back to Melbourne again. Amongst that she launched a jewelry brand with her husband Jules called The Line of Sun, but after a few seasons, found herself pursuing other creative things. Jules and Alice moved here and there. They tried hard in different areas and never gave up. And then a few years ago something beautiful happened.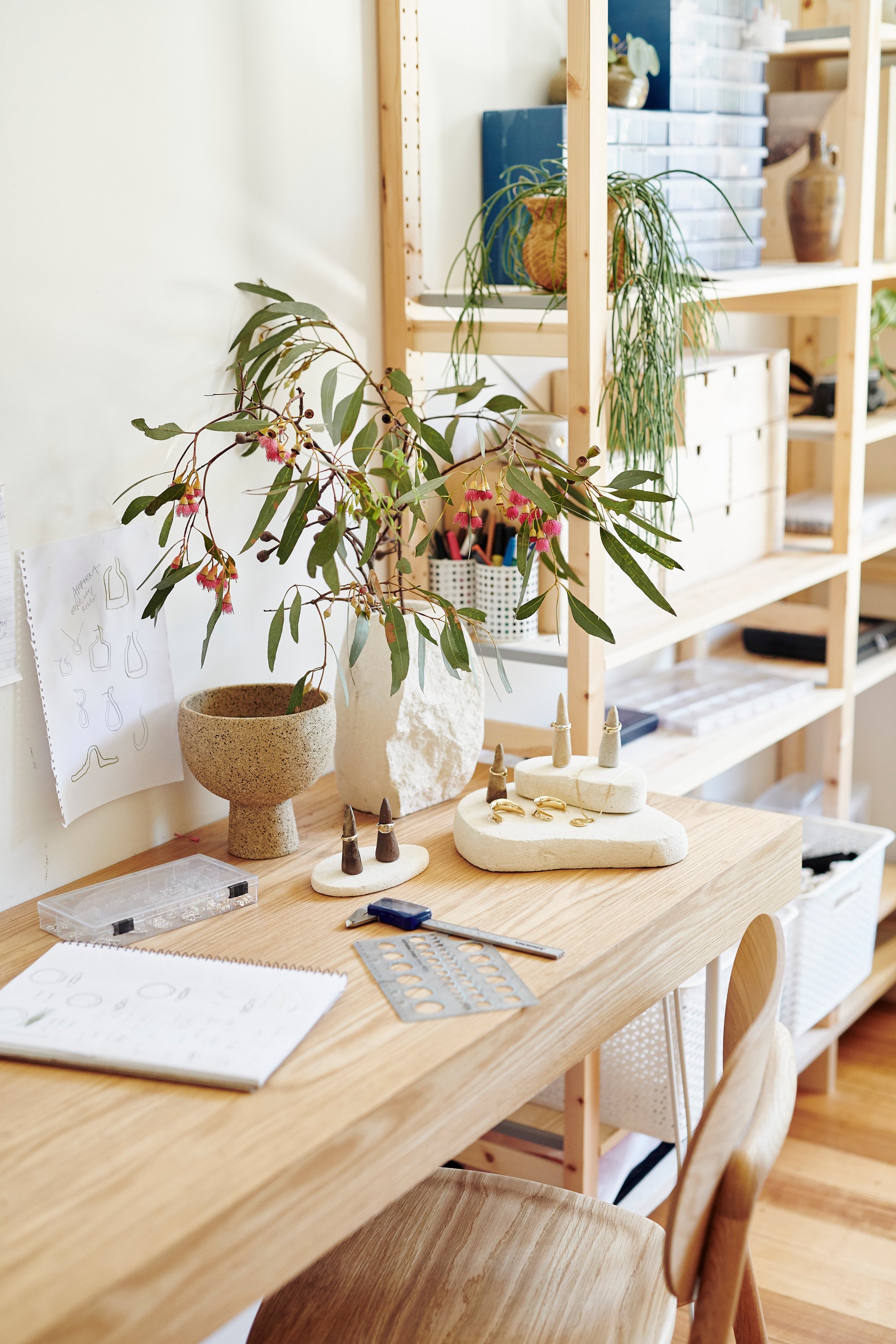 "When our son Van was born everything just clicked," says Alice, bending down over the dog to rifle through a drawer full of silver rings. We're in second son Leroy's room, which has been temporarily converted by day into a makeshift jewellery studio (Alice moved the studio back home when Leroy was born). "Jules had just started his apprenticeship with Jardan and he was really into furniture making. He was coming home and taking over with Van and then I was going into the studio to make jewellery at night, setting stones and trying out all of these new ideas. We found this groove. I could suddenly see the bigger picture. I realised that this is what I love doing: I wasn't in it for money or praise or to please anyone else. And funnily enough, that's when I started to develop its own unique style."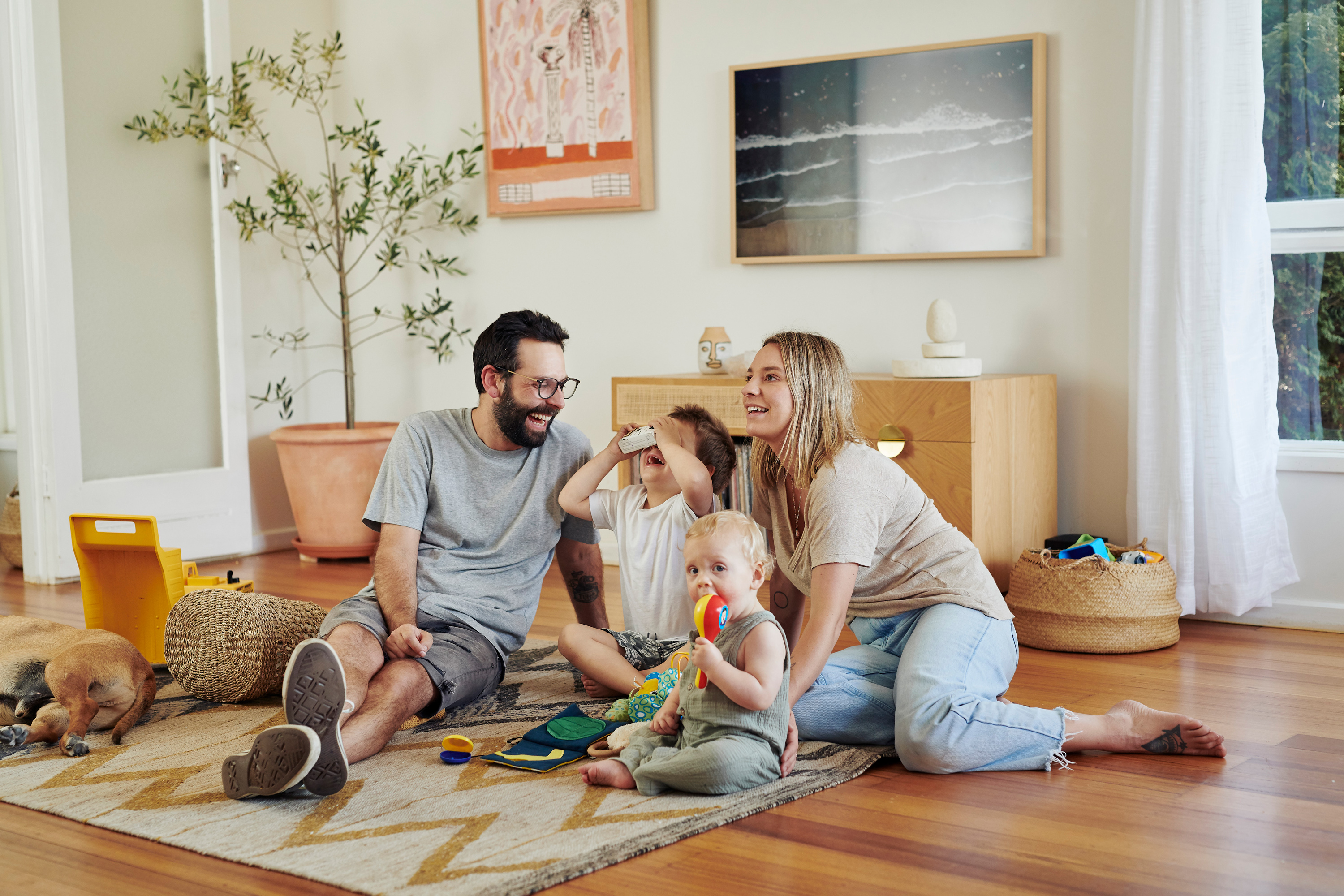 Alice's children, Van (three) and Leroy (11 months) have been the driving force behind a creative revival for The Line of Sun, which Alice had all but given up on a few years ago. Today, Alice runs a flourishing small business that handcrafts every piece to order for selected stockists around the country. The Line of Sun is run totally by Alice, from conception to delivery, and because of that, every ring, necklace, earring in the collection has its own distinct personality.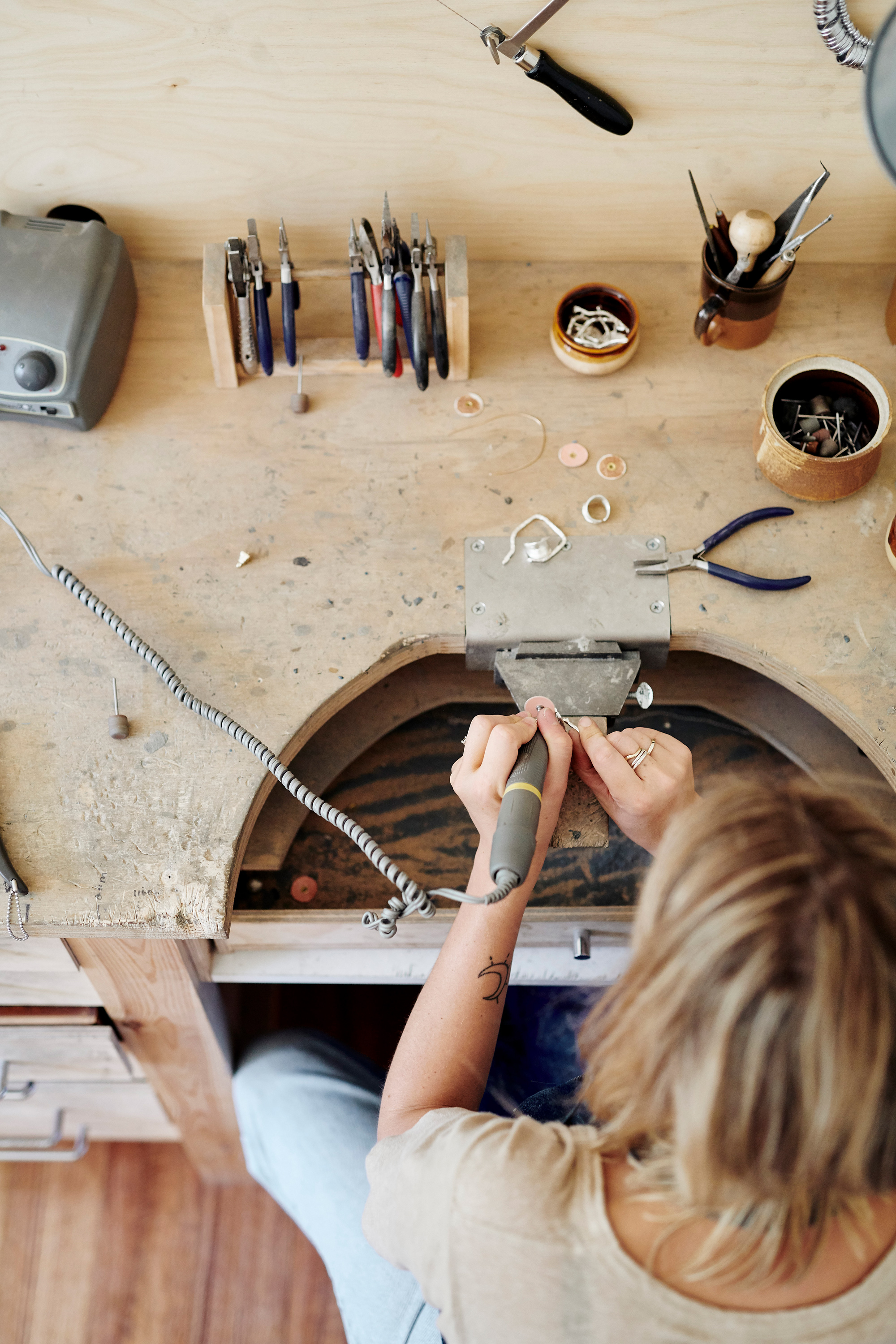 As a designer and printmaker throughout her early 20s, Alice was disturbed by the proliferation of technology; she rejected the way it could suffocate the life out of design and it's imperfections. In today's world, few jewellers craft anything by hand, sending 3D CAD drawings directly to manufacturers overseas. Alice decided to embracing imperfection and began to make pieces in small runs, by hand
At the beginning of a new range, Alice carves her prototypes out of jeweller's wax and had them cast into precious metals. "Everything I do is a one-off," she says, pulling a prototype out of the drawer. It's a ring made out of blue wax, with stones set in the middle. "I start with this very dense jewellers wax. I carve the pieces down slowly from a single block and when I've got the right form, I set the stones in. It's called Lost Wax Carving." Once she's finished with her wax prototypes, they are covered in plaster, sealing in the wax and forming a mould on the outside. "I take it off site in Melbourne to have it poured. The metal is so hot that it melts the wax as it goes in, and it all becomes part of the same thing. It sets hard."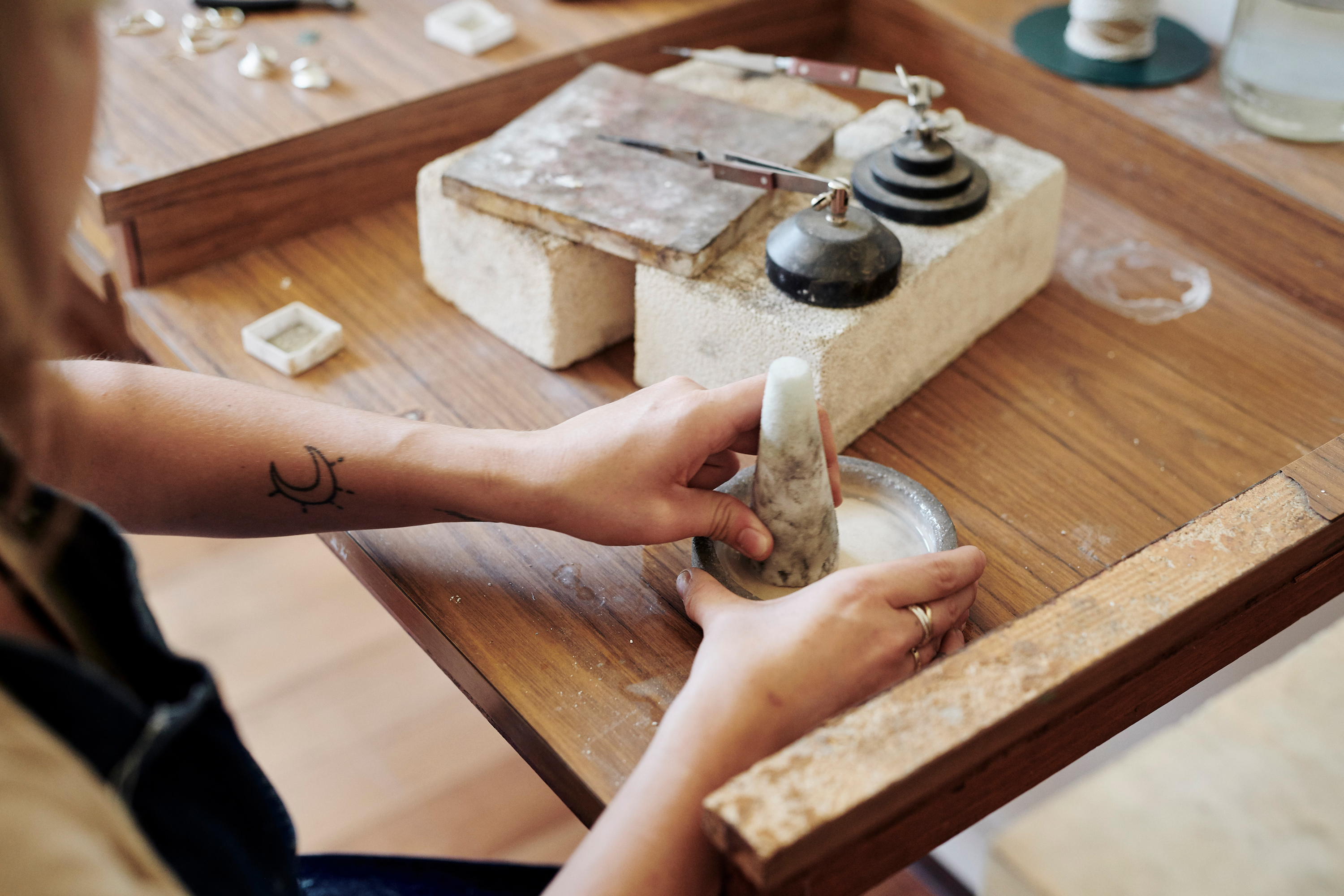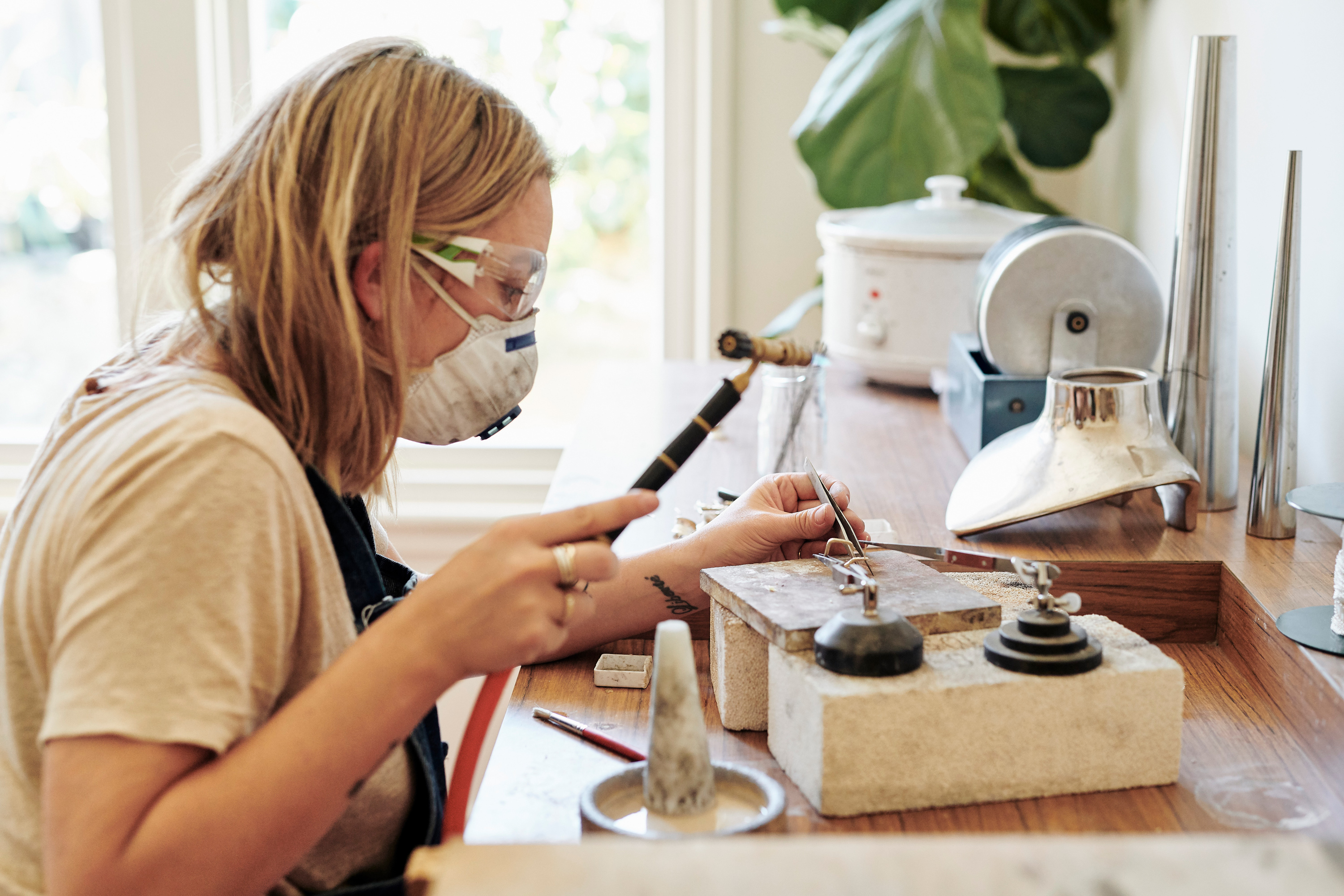 Perhaps the most alluring element about The Line of Sun is that you can really feel the maker, every step of the way. Not only because a artistic, handmade, one-off feel is an aesthetic choice from Alice. But because she literally does everything. From the responding to emails, to ordering materials, to making prototypes, to filling orders and posting them in the mail.
Alice hand makes everything in Melbourne to order, something that she says she'll never change. "Yes, it's more expensive making things in Melbourne, but it's much more rewarding to be a part of design here. All of the metals are recycled. I keep silver and gold offcuts separate and then take them back to be melted down."
"One of the benefits of having experience is knowing what I want," says Alice. "These days I don't want to have other people working for me. Sure, I could be making more money by making things offshore, but I don't like the environmental implications of that process. The part of my work that I love the most is that everything has been made in my studio by my own hands. This is my meditation, it's my dream job. My happy place. Jules and I have both found what we love. We're just so lucky. And I never want to do anything else."
The Line of Sun can be purchased in store and online.