Welcome to California — BZippy & Co
11.02.21
Friends
Bari Ziperstein's work as a ceramicist is exactly what you want from California and nothing you expect. She, and her team at B.Zippy & Co make outsized, slab sided, irregular surfaced pieces. They pop with unique colours and glazes developed in house and while their looks are unassuming, there is a complexity involved that belies the skill and aplomb needed to be this simple.

The pieces made in B.Zippy's Downtown Los Angeles studio is not what you'd call an intricate style, not in an elaborate or ornate sense, but the playful curves and proportions are anything but naïve. If they do conjure up any feelings they are of an alternate future or technologies, as if Incan society or a long-forgotten civilisation continued into the 21st century with Brutalist futurism as their design language. The scalloped edges of her Cloud Planters are perfect in their imperfection; they loop and arc with the outline of a daisy. While her Hex series stack and interlock like blocks from a toy box. Even the cartoonish lack of straight lines hint at the real and implied weight of the clay – her work as an accomplished artist intersects here, stretching perceptions and expectations of clay and ceramics, 'producing work in a gravity defying scale with physical presence that is intended to take up space.' Think of this as work as the subject of a scene, rather than an accent.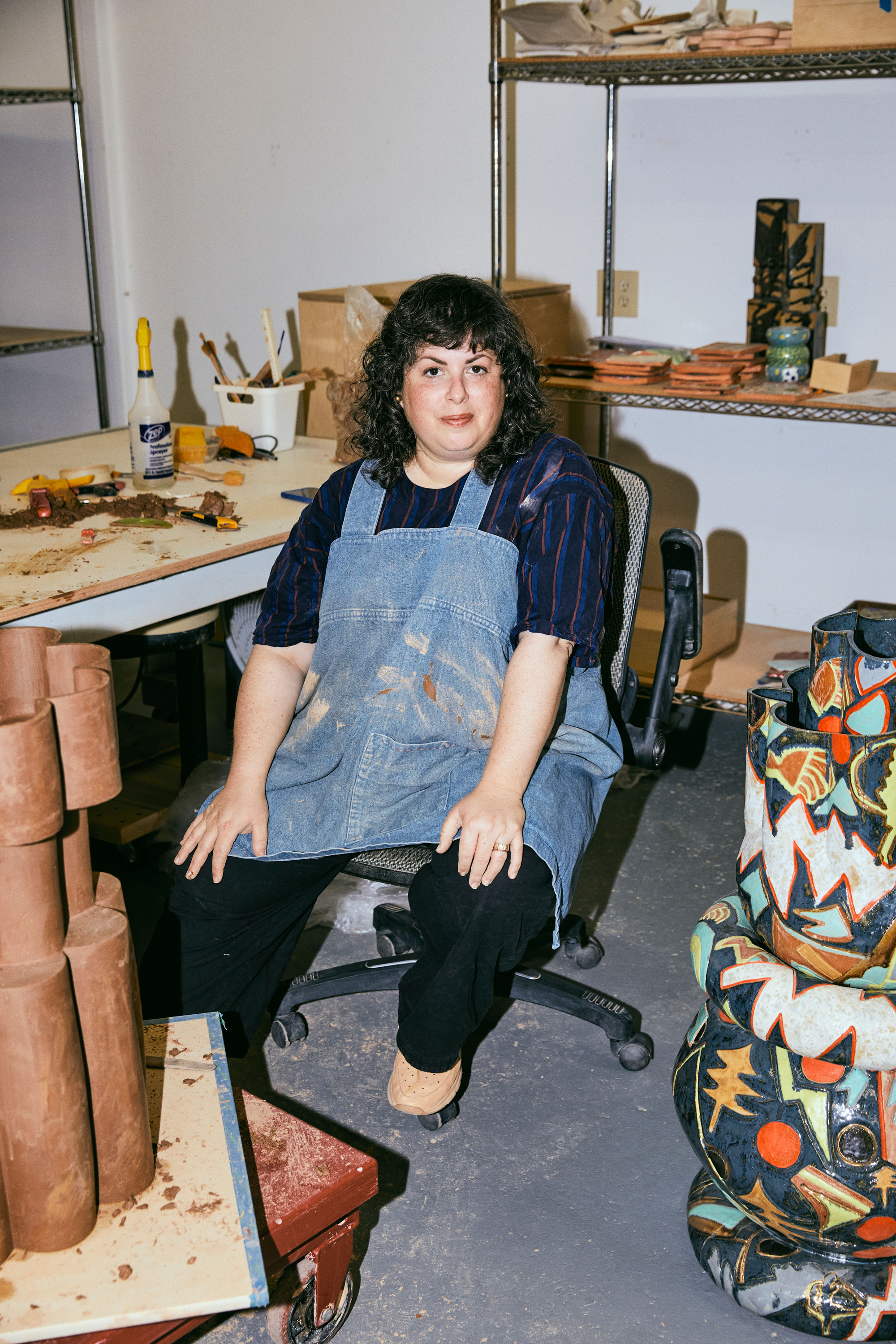 In order to achieve this sense of scale Bari and her team test and develop their own methods of construction. With an industrial extruder there's prefabrication needed, but "it's all about the engineering."

"Our process is very analogue, we don't use a wheel, we use our hands. We're very lo-fi," she says, writing off, with a laugh and a smile, the hours spent with clay needed to be this nonchalant.

"I'm really interested in making large scale works," she says, suggesting that if her work takes up more space, she "…can be the person who makes less pieces in the world and also be [seen as] an innovator."

"How do you be innovative in this moment?" she asks.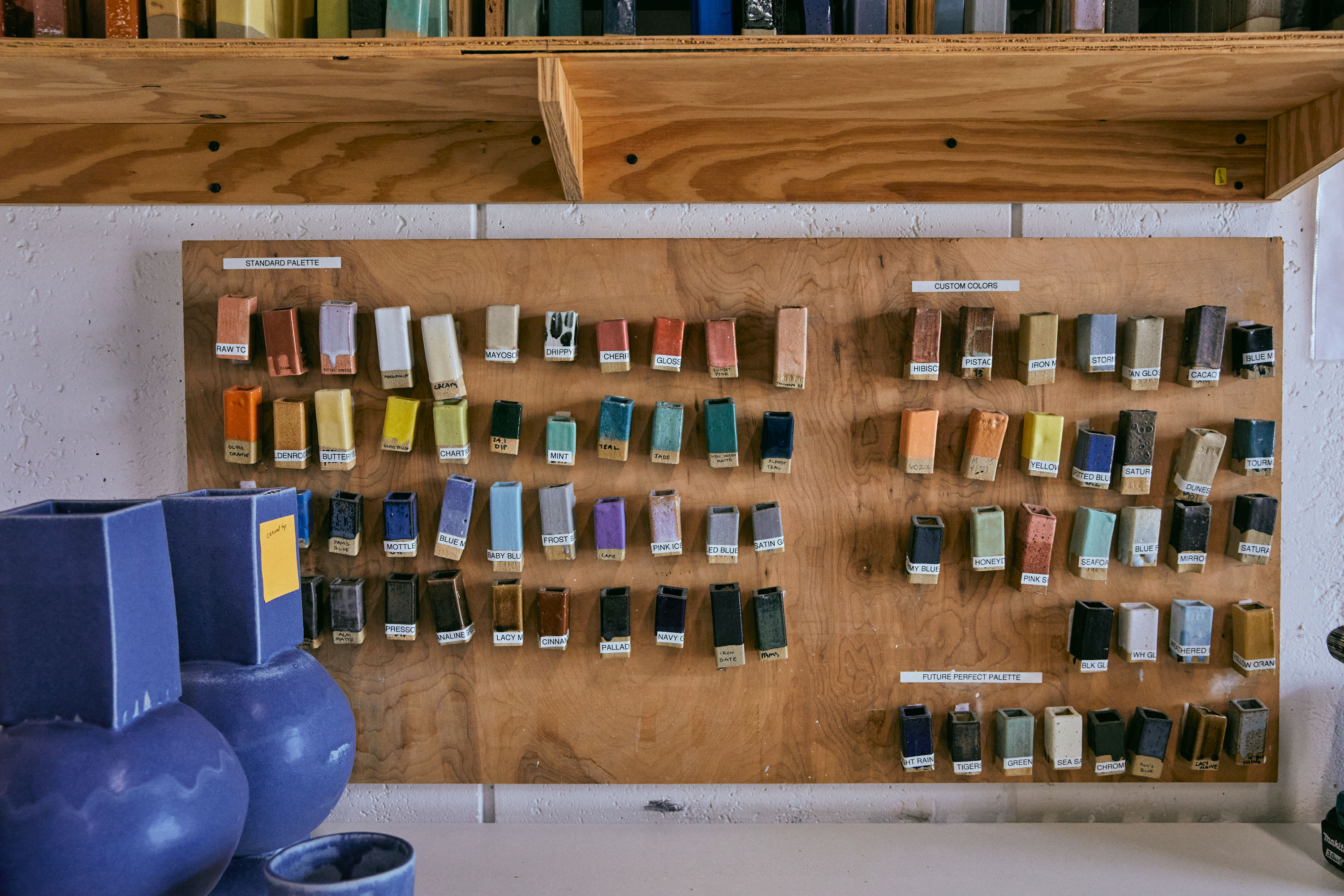 In these times the point of art may be questioned, but it is in these moments that art is most relevant. People don't run the streets because they want too, they feel they have to. Art isn't the bastion of the highfalutin or elite society – it is society. It is us. Art is truth and a reflection of that, so making less and making better just seems like the right way.

"There is something so rewarding about being your own boss, about selling your things and supporting your family and your workers and providing healthcare for artists," Baris says of being able to work at this time,"we have the privilege to choose to survive."

"You just have to find ways to be hopeful and sometimes it's working with clay, [sometimes it's] connecting and listening."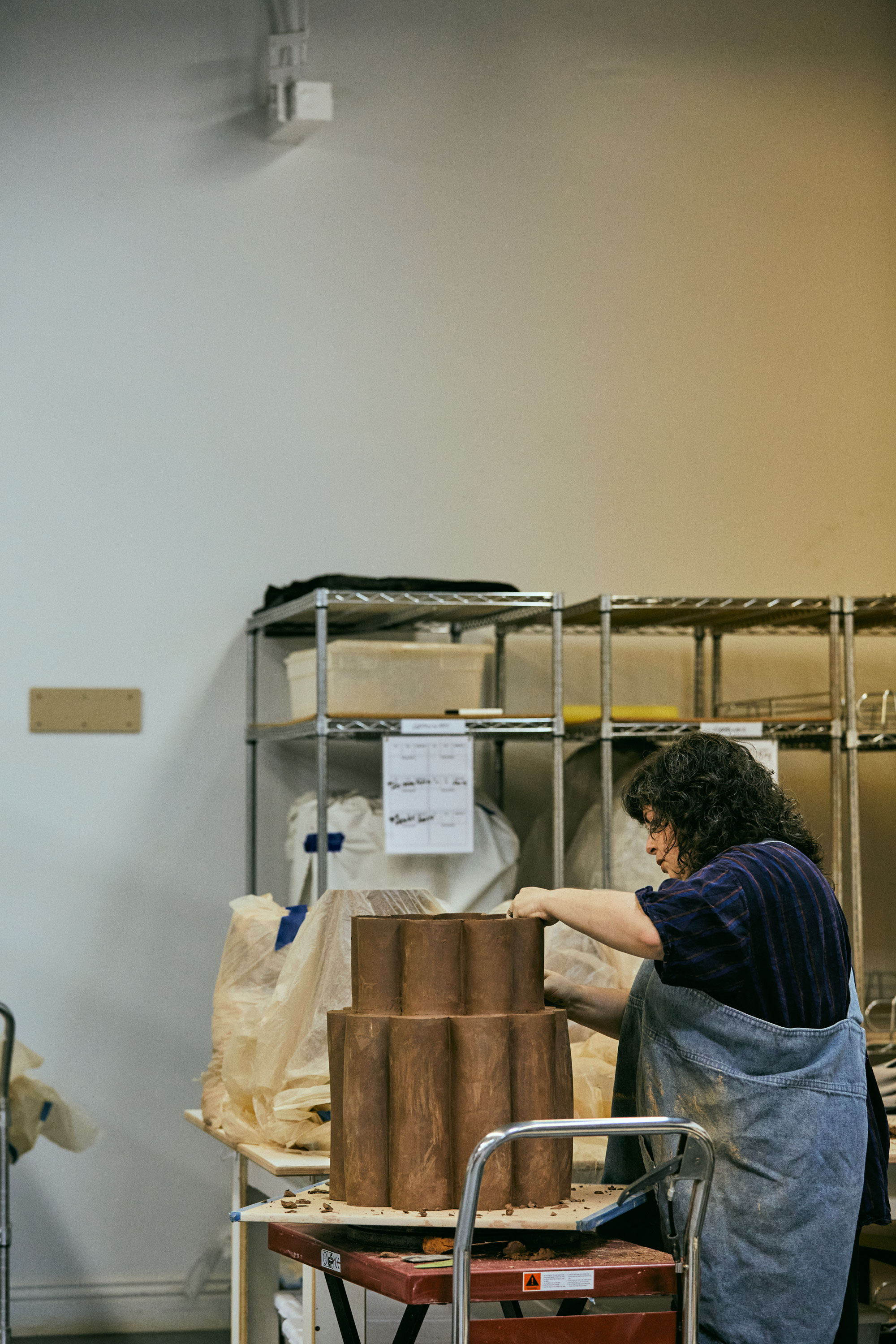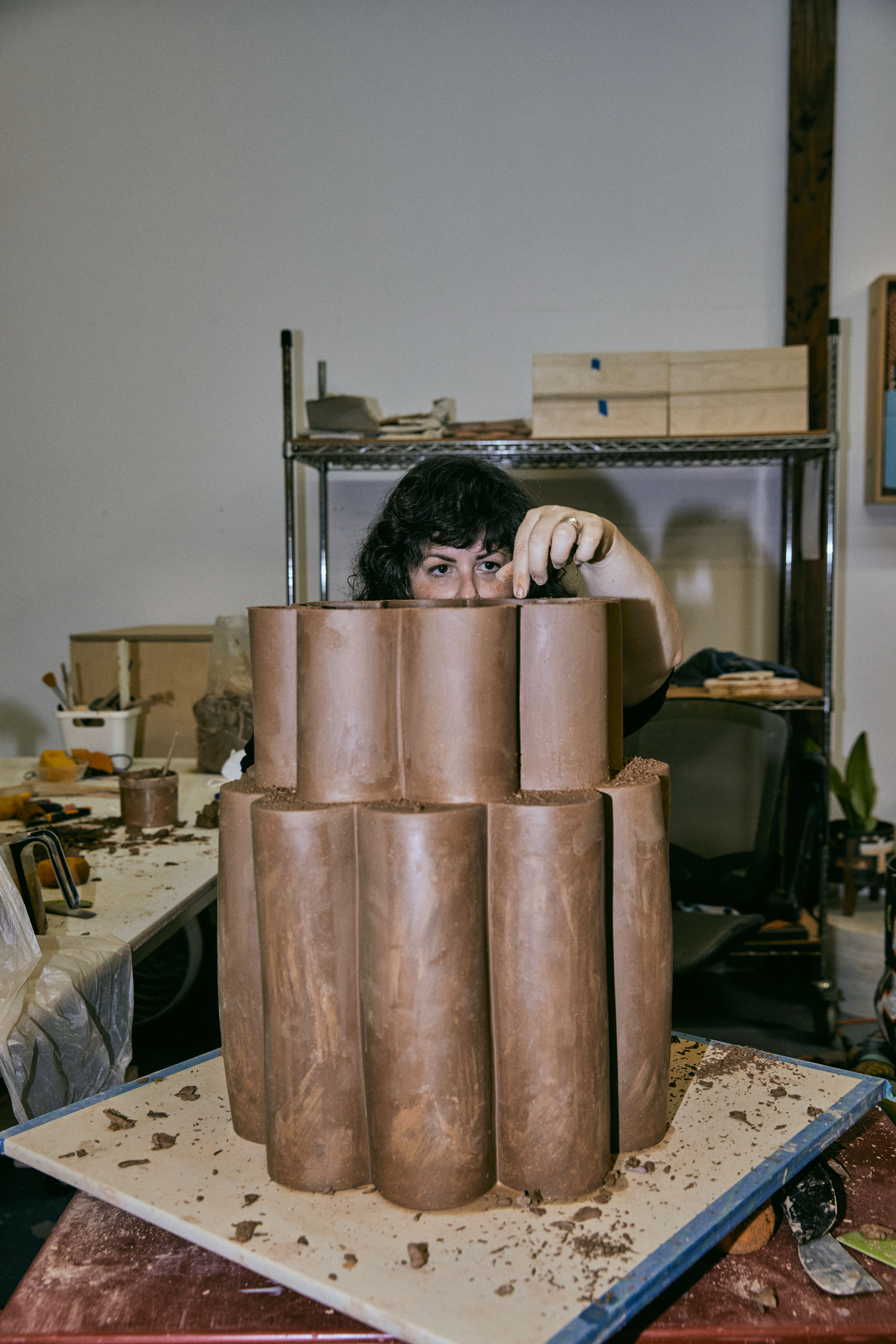 If people like Bari can support her small network of artists with jobs and health care, then our privilege, just like hers is to be able to support that.

Founded in 2008, Bari started B.ZIPPY because she knew there must be a way to buck the myth that the only viable career path for an artist is through teaching. With an undergraduate in art and women's studies, Bari graduated with her Master of Fine Arts from the prestigious California Institute of Arts in 2004. It was here that Bari studied with Michael Asher, the revered conceptual artist known for his site-specific work that challenged the assumptions of the viewer and the socioeconomic structures through which artworks exist. It would be of profound influence.

"I knew I wanted to be a successful artist, but also I wanted to stop teaching."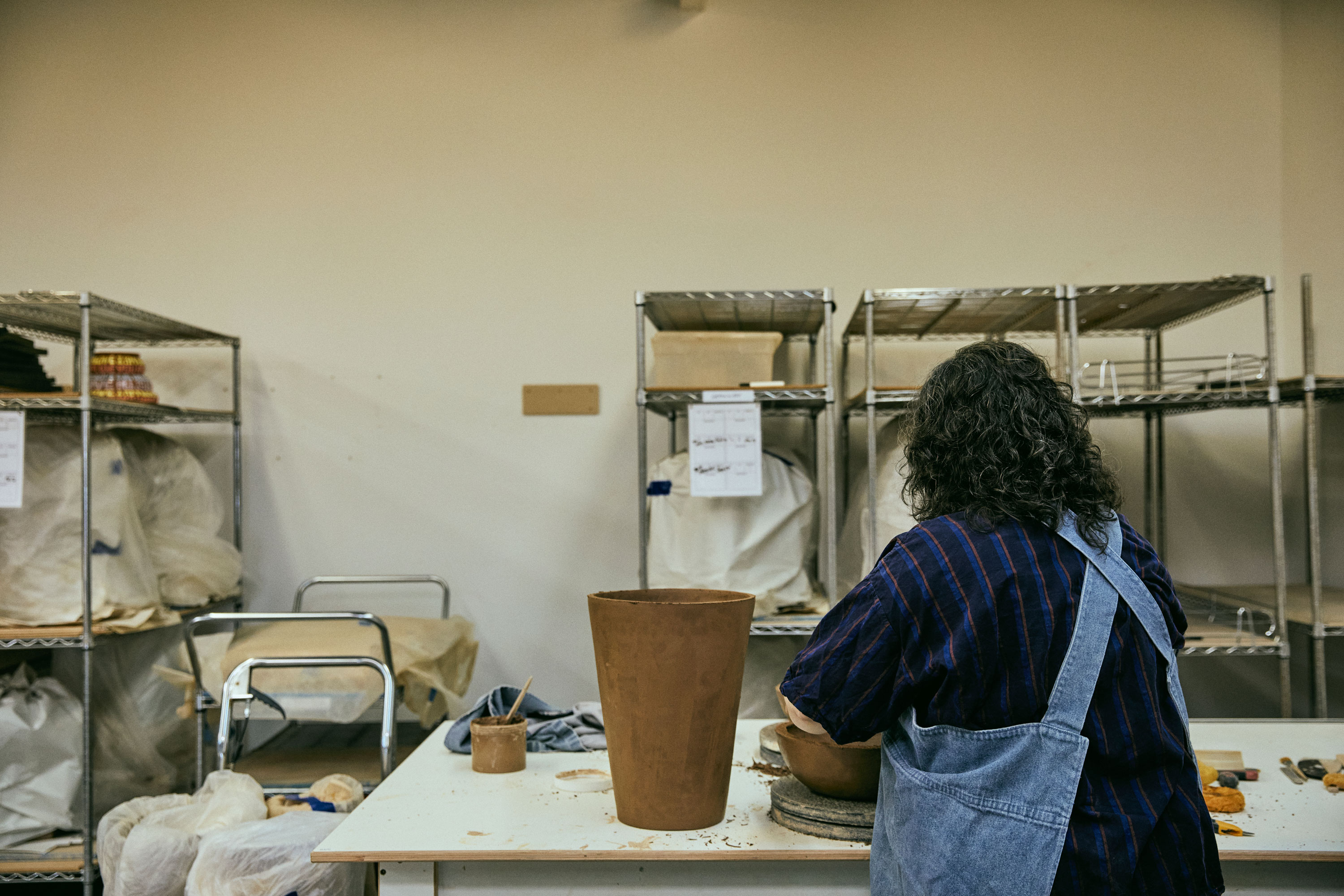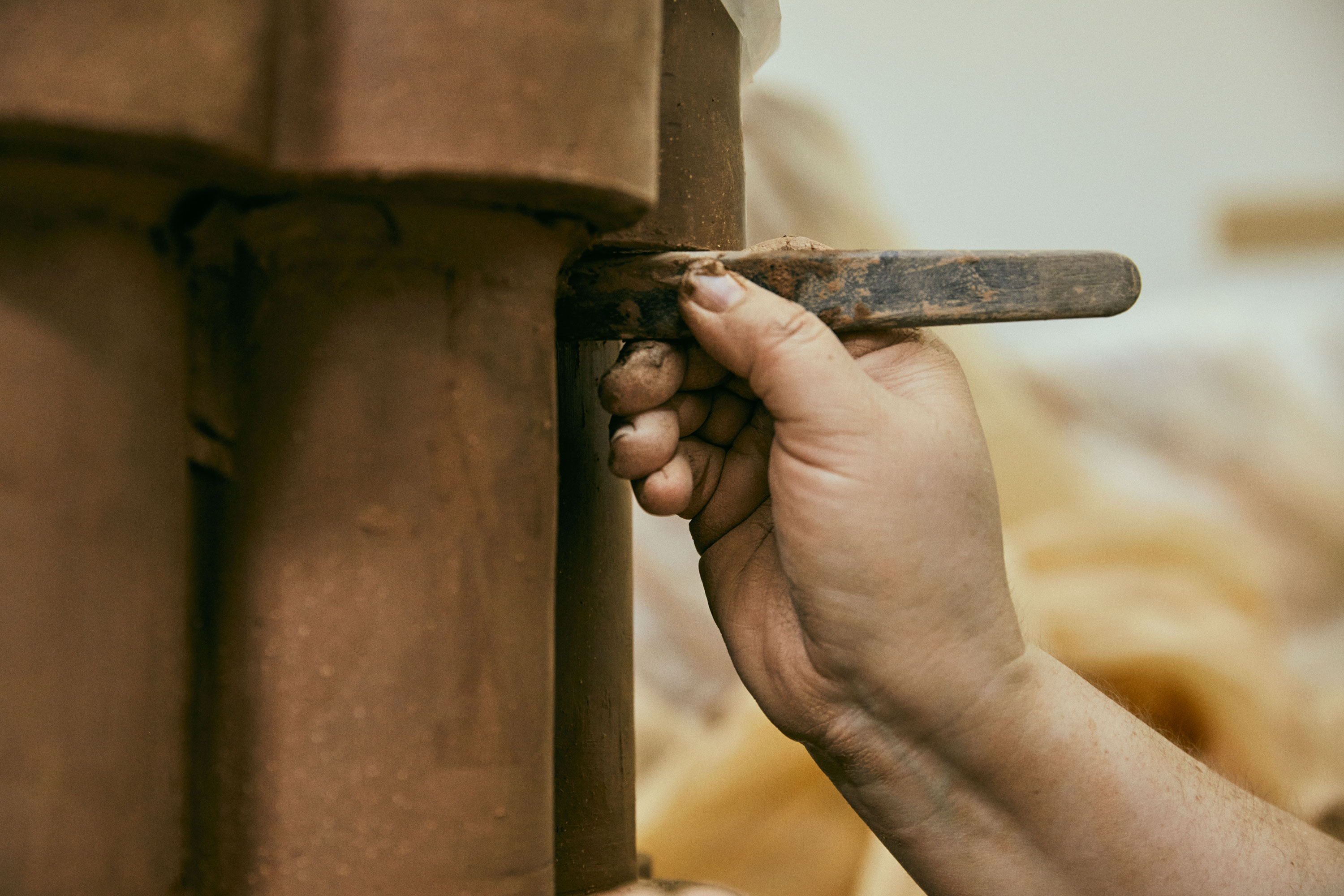 Whether it be a large-scale ceramic side table designed to take up space or conceptual art challenging the ideas of consumerism and propaganda in the built environment, Bari has struck a balance between the two worlds, rectifying the difficulties that come with commercial success, while also providing for those around her and for the future.

With that said, B.Zippy reflects the world in which she calls home. For anyone who's taken a drive on Mulholland or through the Pacific Palisades, the eucalyptus trees and dry ground of greater Los Angeles bare an uncanny resemblance to those on the Mornington Peninsula or Phillip Island, only with busier roads and no koalas.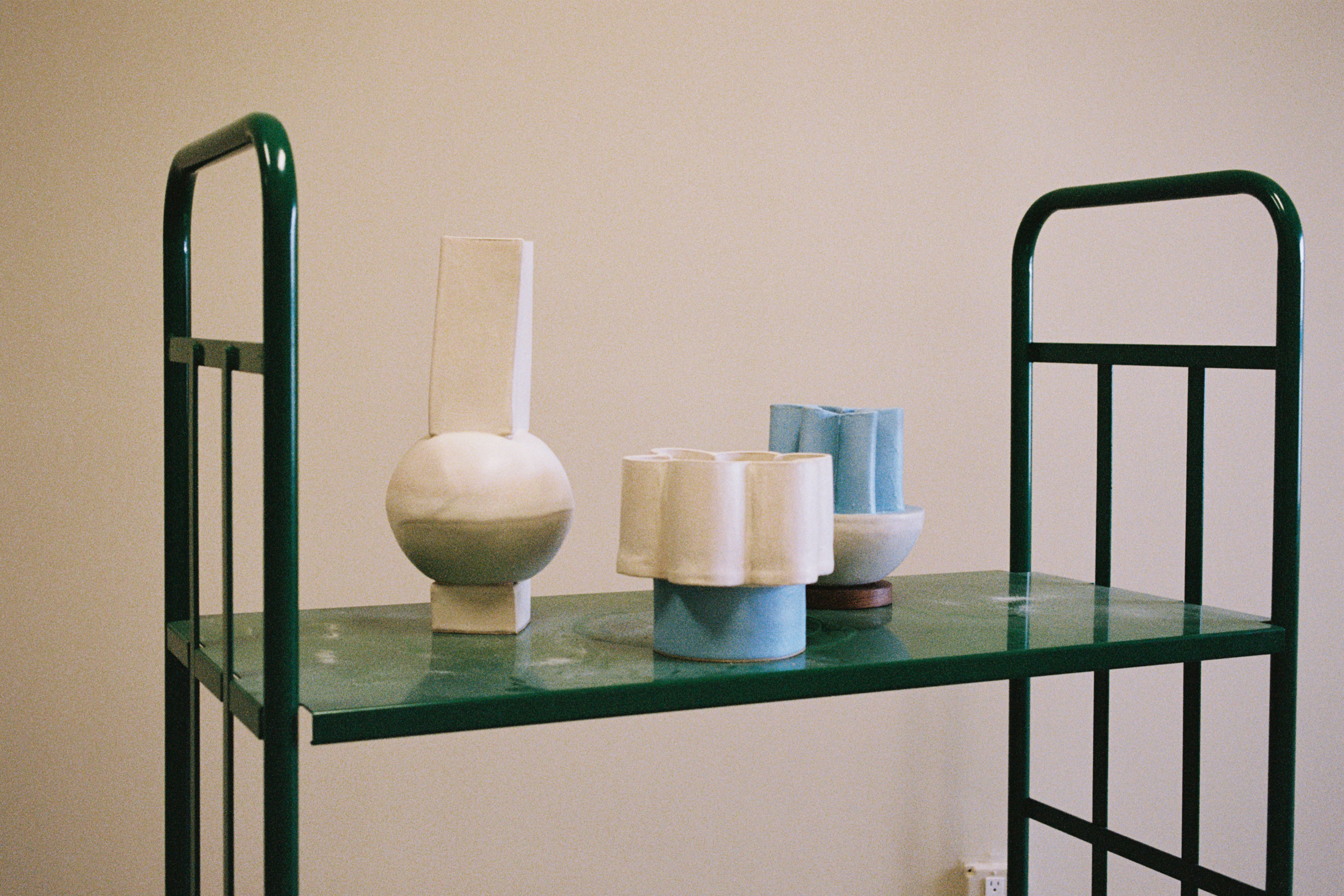 There's a familiar love of the coast, windswept and rugged, at the same time peaceful and picturesque. In post-war America the West Coast was the poster boy for optimism and hope. With newfound confidence and the prospect of new opportunities, a massive western migration led to an explosion of creativity in film and animation, music and architecture, design and some of the greatest artwork of the twentieth century. Bari Ziperstein, by just being herself could be part of a new wave of artists and creatives at the forefront of change.

"I'm excited by the new artists and workers coming up," Bari says, honest and open and upbeat for what the future may bring.

"It's important to see the long game in things," Bari follows up.

Less is more sounds pretty good and a lot like what we need right now.