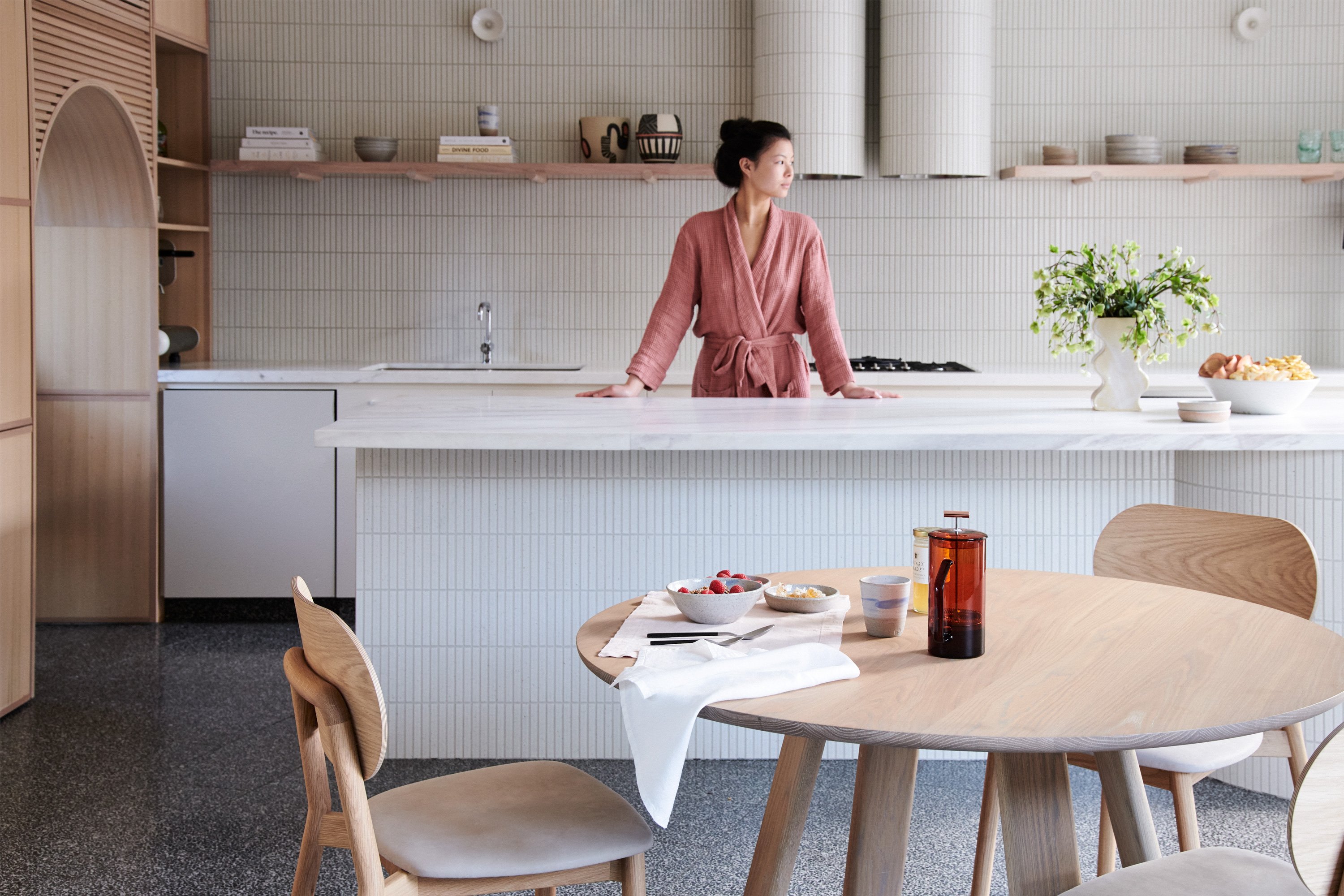 A Day at home
01.10.19
Design
There is nothing quite as beautiful as simplicity, even something as simple as a day at home. While not really saying much at all, at its heart is the idea that beauty lies within the most fleeting and mundane moments and what they are able to reveal about us.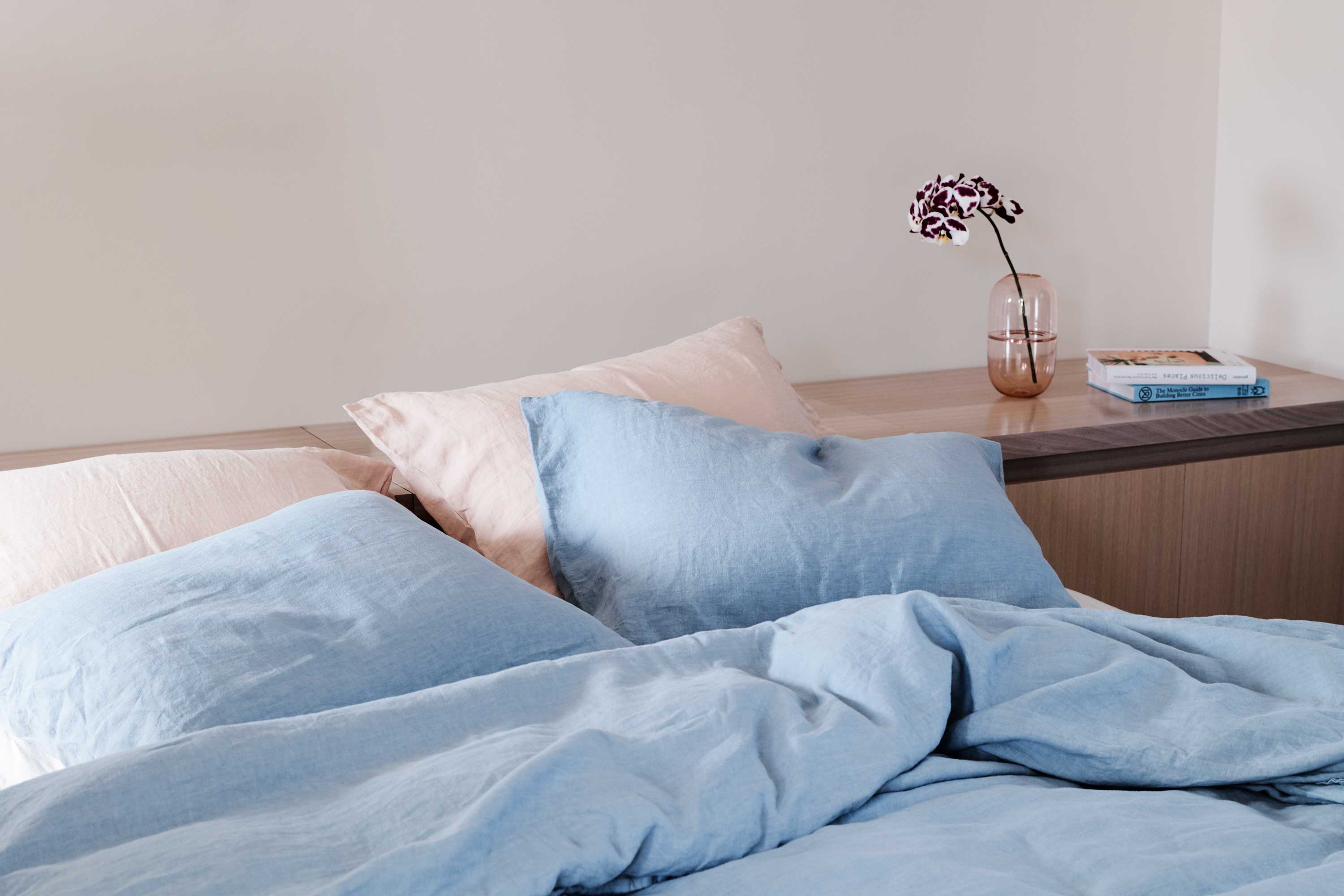 Airo Nude Bed Linen, Airo Sky Bed Linen + Sugarpill in Aurora Pale
The day begins, like any other; cracks of light through blinds, pillows askew and an alarm set through habit, made more annoying for having gone off after you're awake than for doing the one job it's meant to.

Never mind, blinds go up and robes go on. The covers are pulled, and the bed made. The colours of the linen trigger a memory and the reason they were chosen; the ability to put a smile on one's face.
With the change of season, socks and slippers feel like overkill, so the unmistakeable feeling of bare feet is a symbol of freedom and warmer days ahead. It starts now.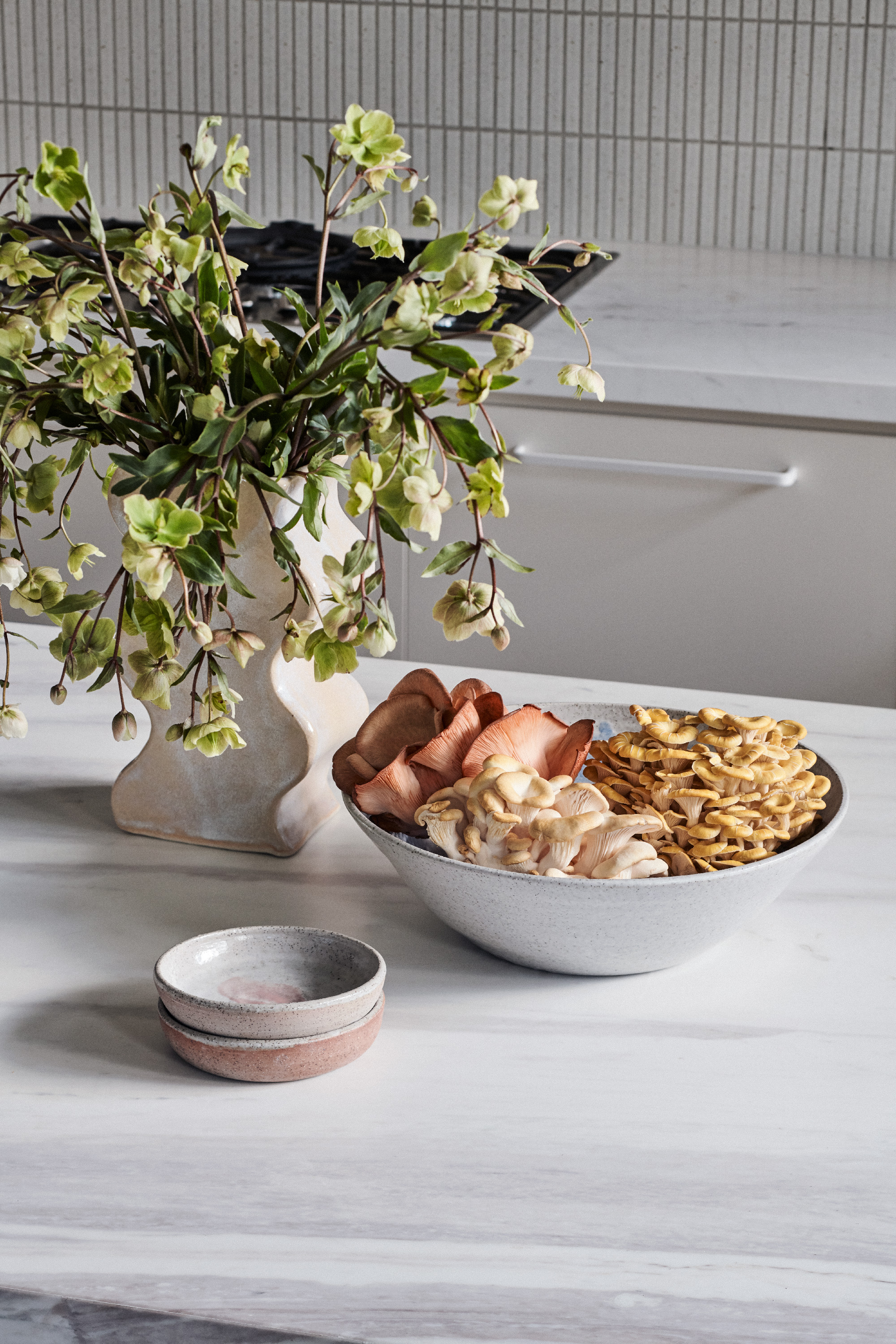 Wave Vase in Oyster, Violet Bowl in Lilac + Violet Dip Bowl in Peach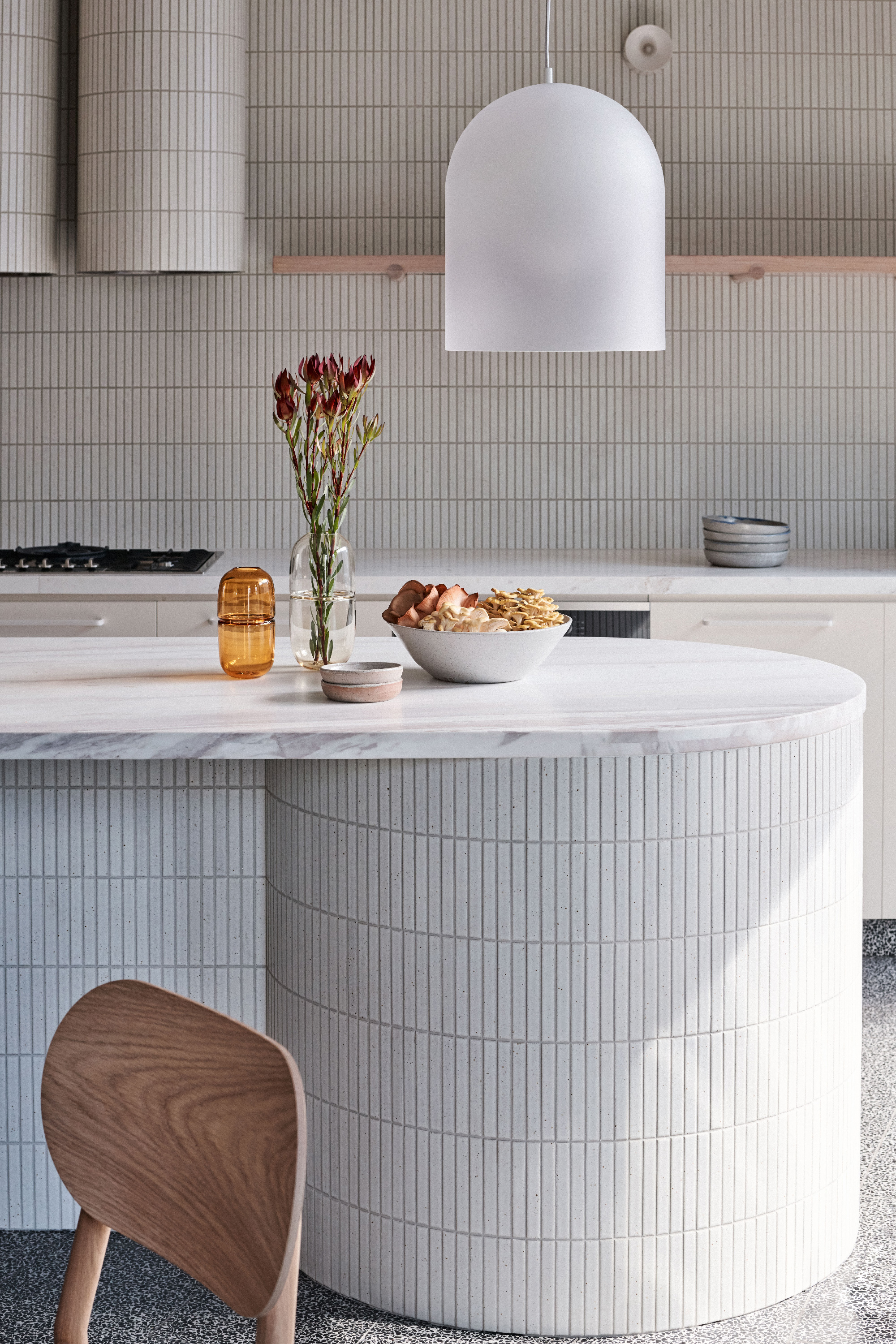 Dawn Pendant, Sugarpill in Amber, Sugarpill in Whiskey, Violet Large Bowl in Lilac + Violet Dip Bowl in Peach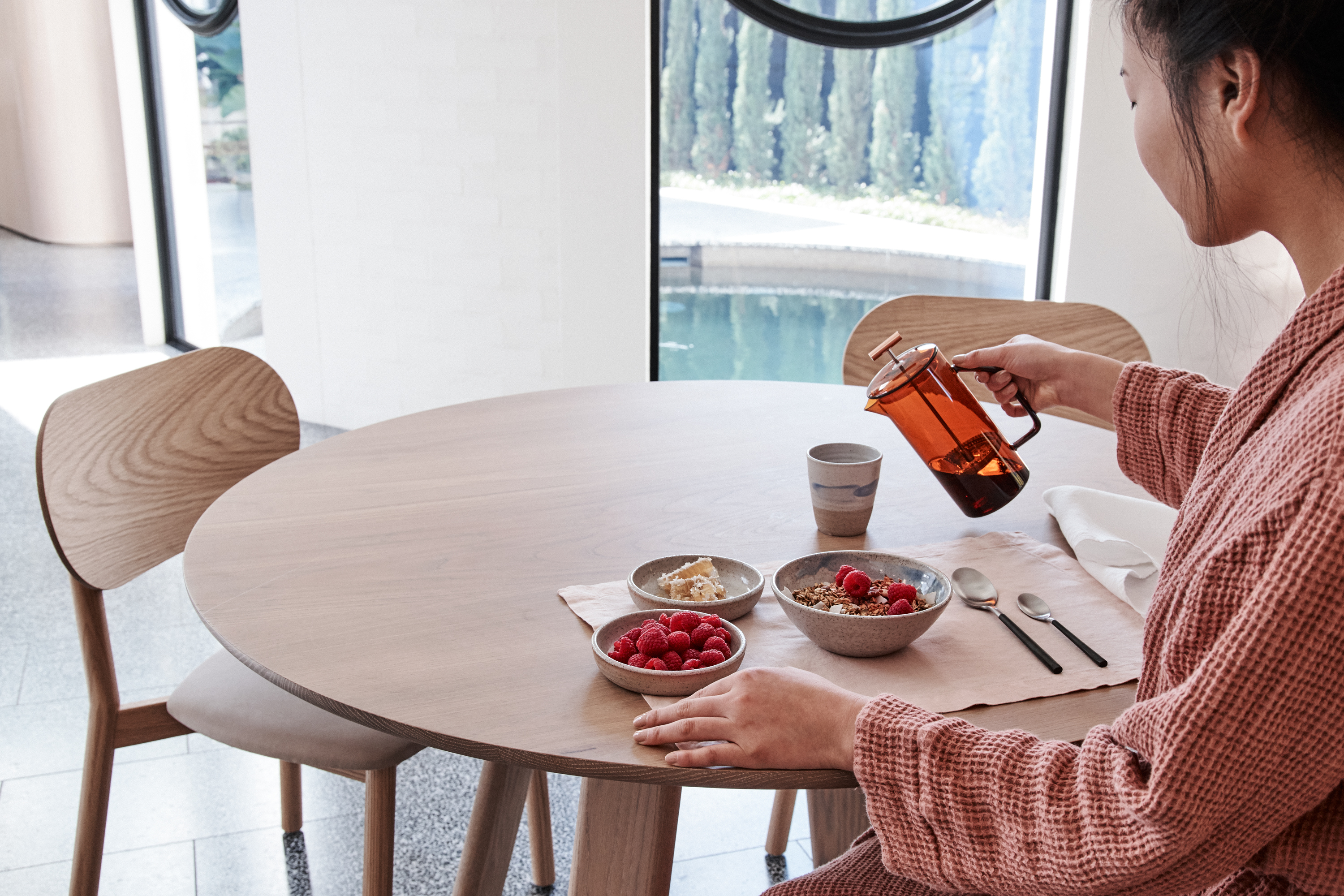 McKenzie Dining Chair, Flo Dining Table, Sadie Placemat in Nude, Violet Bowl in Lilac, Violet Tumbler in Lilac, Violet Dip Bowl in Peach + Glass French Press in Amber
An old timber chopping board of irregular shape but chosen for its beautiful grain is placed on the kitchen bench. On top, a knife of intricate beauty belies its practical, real world use as berries and banana are sliced into bite-sized pieces. A kettle finds its way to a simmer. In the French press several teaspoons of tea lie in wait and once covered, the air is immediately filled with the life-giving aroma.

A bowl of yogurt, oats and grains is covered with the fresh fruit. Any other morning the table would be fine. Truth is, any other morning standing at the island, looking at the time would be the reality, but no one is home, so the armchair in the window already warmed with the morning sun feels like a much better idea.

Pushing a small coffee table closer, the French press and mug, along with the bowl of granola and fruit is carefully positioned for almost autonomous sipping while the nearest book, a cookbook is read. Some mental notes on dinner are taken for later and returning upstairs, the shower is run, and a towel draped closely.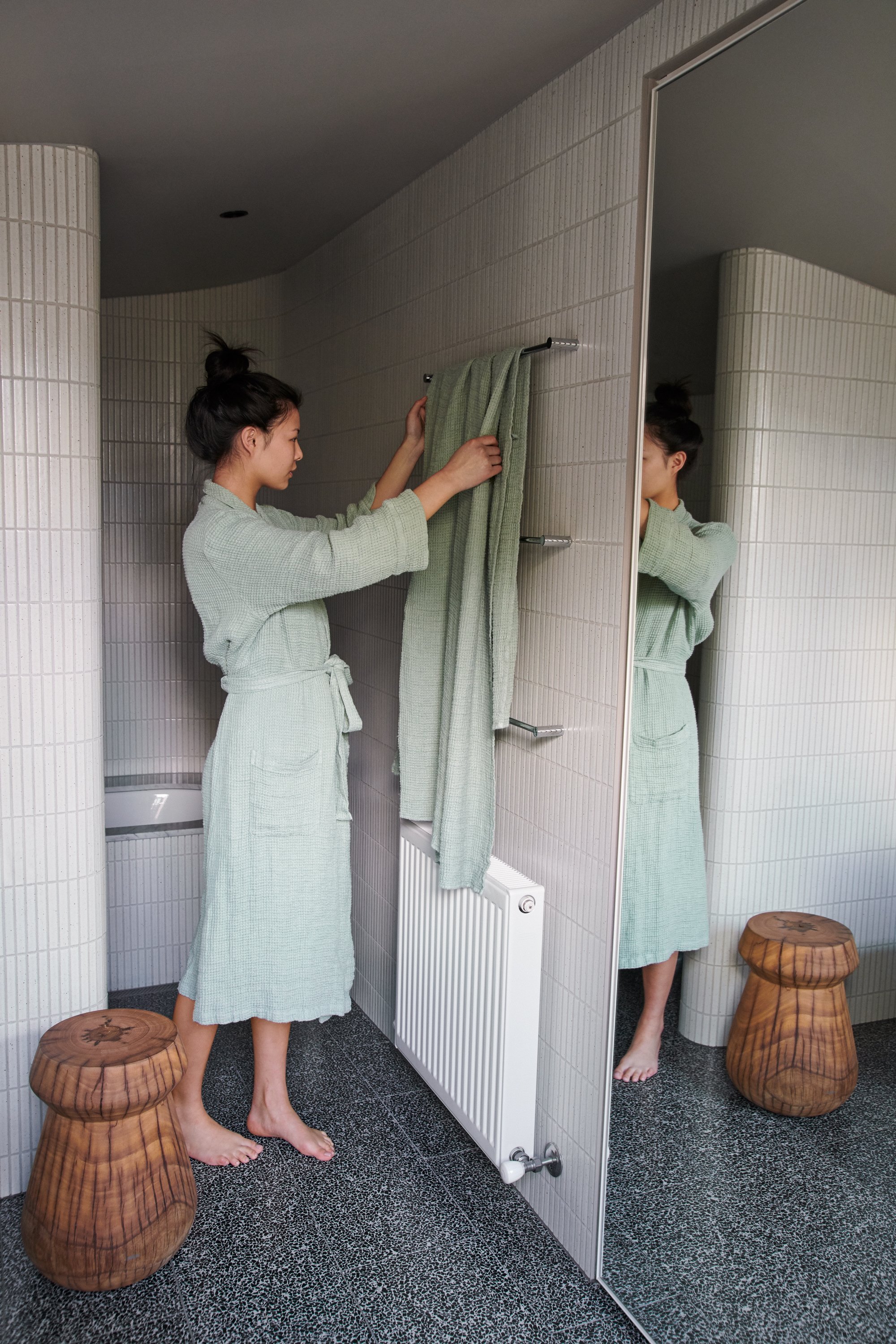 Juno Robe in Sage, Juno Towels in Sage + Stanley Stool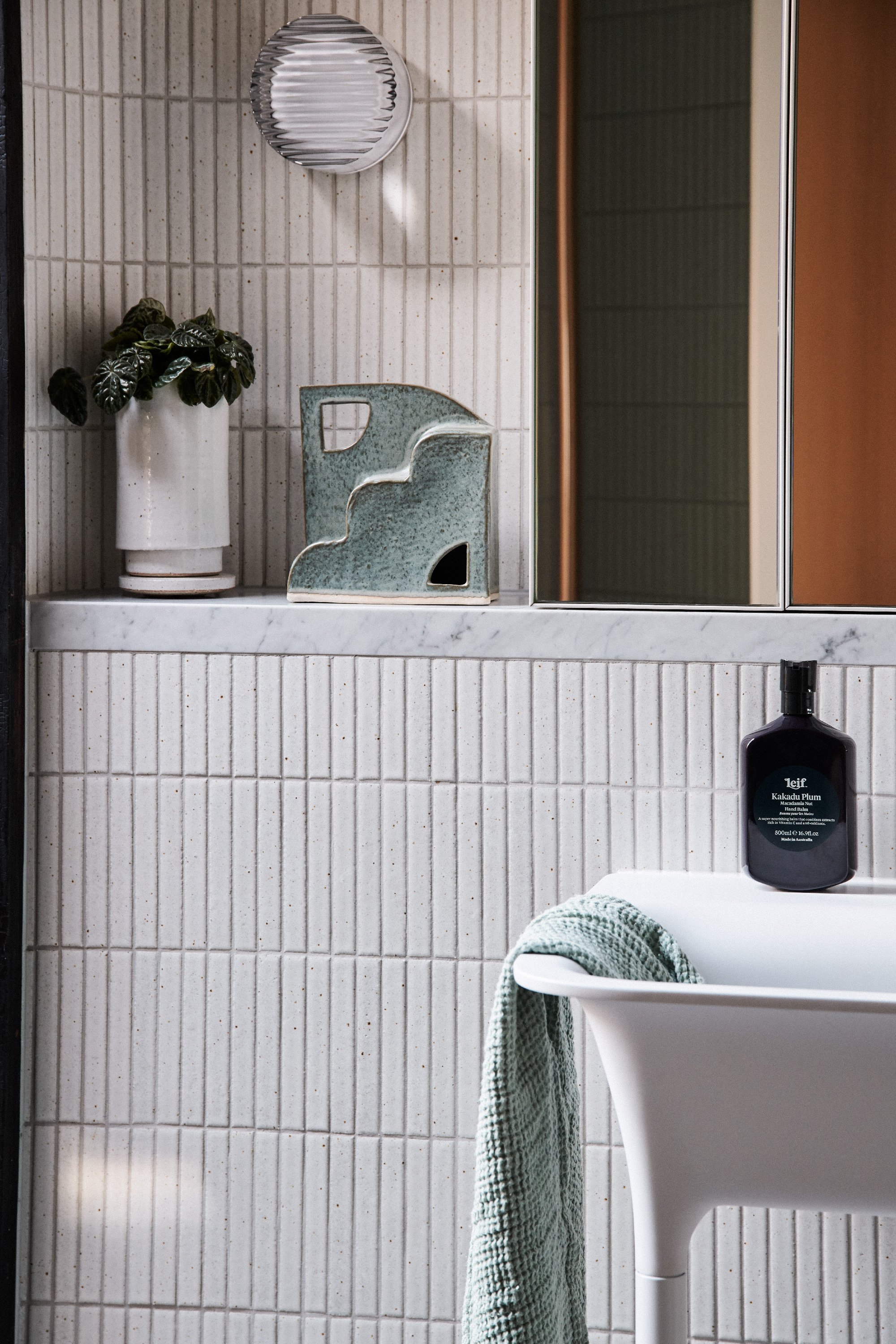 Bazaar Object in Eucalyptus + Juno Hand Towel in Sage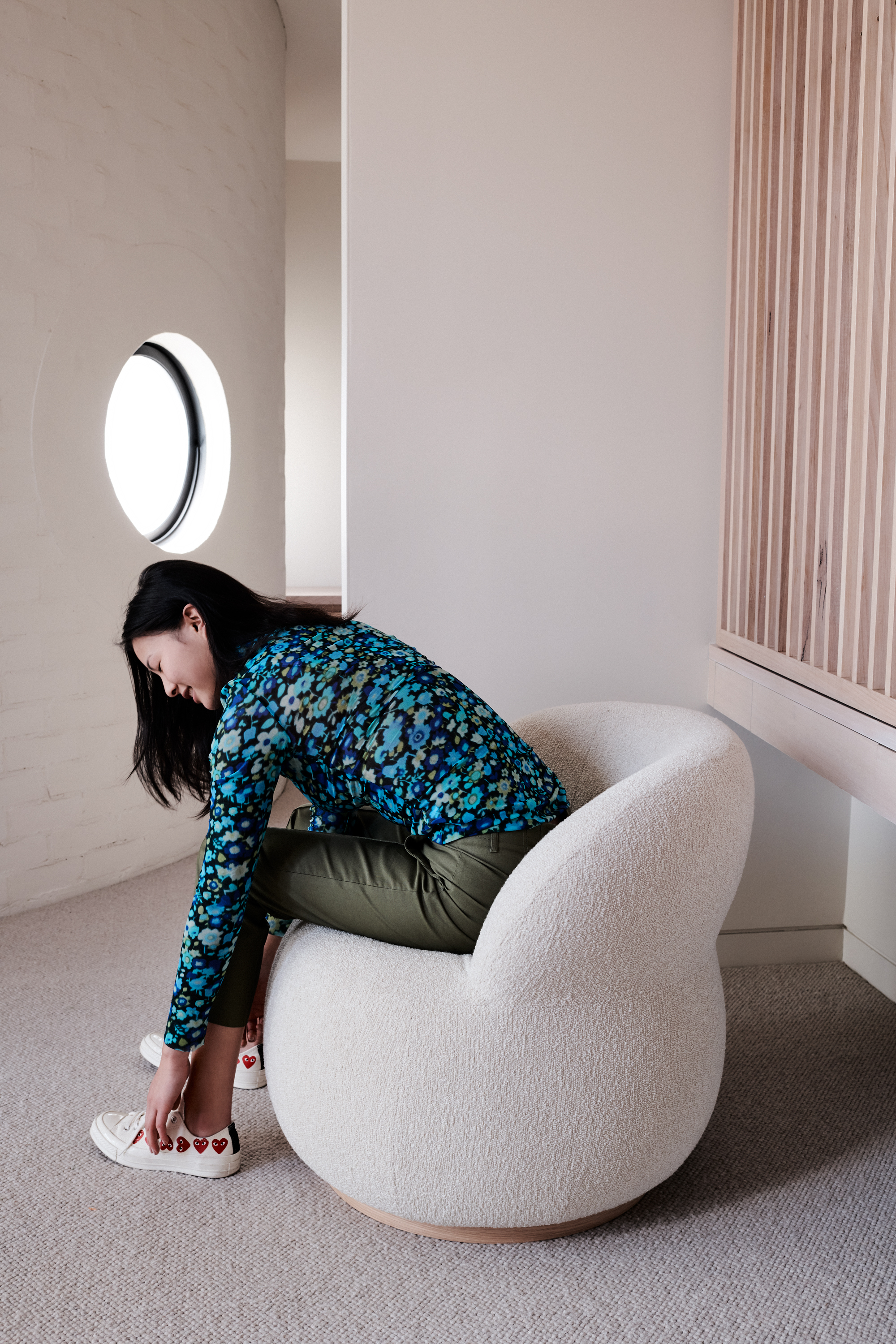 Joy Armchair
It's amazing how a hot, running, shower can make sense of things. Thoughts flow clearly and only now with the scent of soap and water, the idea of the house as a gallery makes sense. Everything is curated; this is a collection of what makes us, us. Colours of cushions speak as much as the art on the walls, while ceramics and vases literally fill the spaces with life as their contents reach for the ceiling, the floor and the sun.

What to wear on a day like this? Whatever makes you happy. Something unworn, bought purely for the love of it sounds right. Something simple. Off-white plimsolls are laced up sitting in a chair that's sole purpose seems to be the act of putting on and taking off shoes. It's a perfect relationship.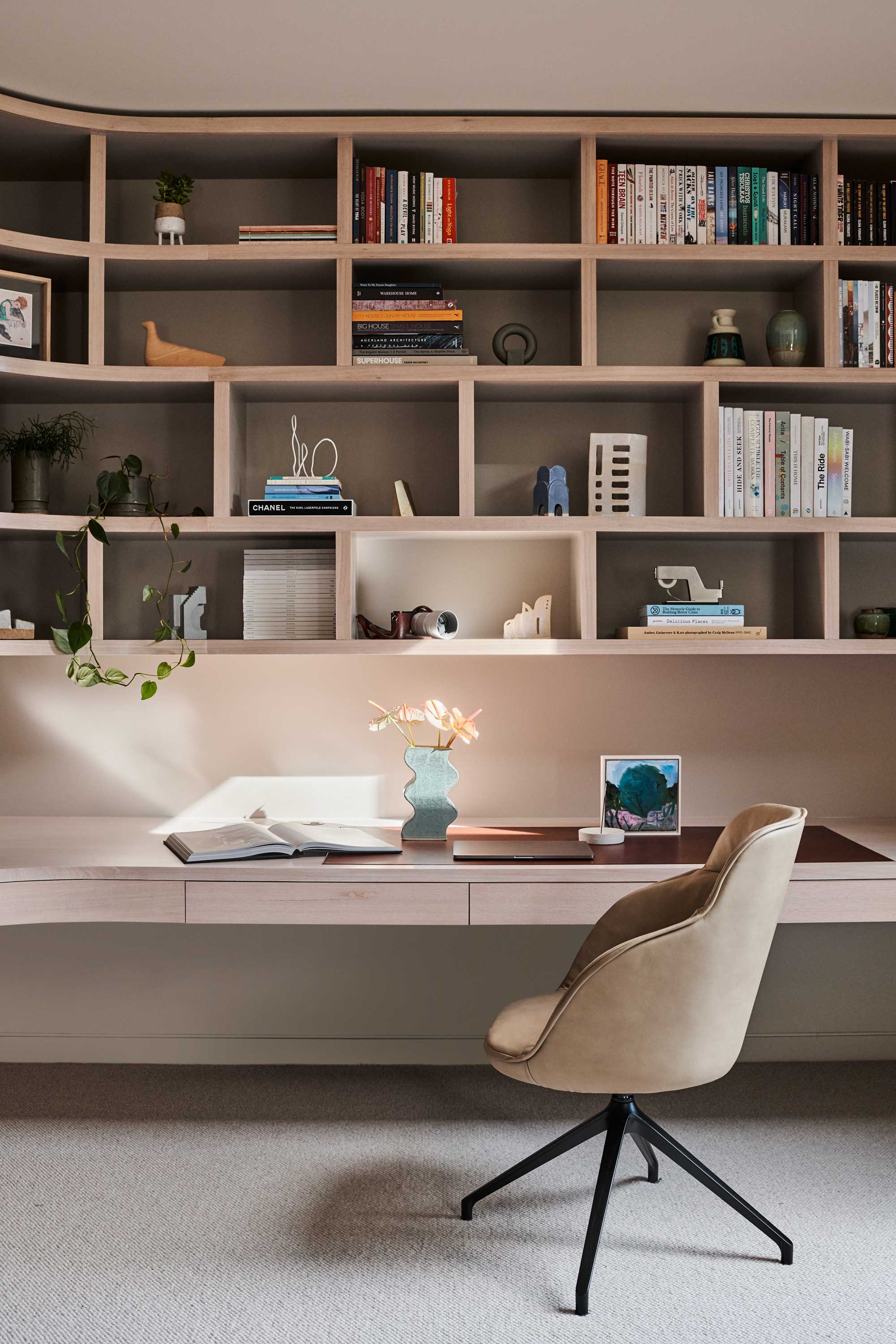 Mina Executive Chair, Wave Vase in Eucalyptus, Ivy Incense Burner, Noir Object in Blue, Futura Object in Oyster + Metropolis Object in Oyster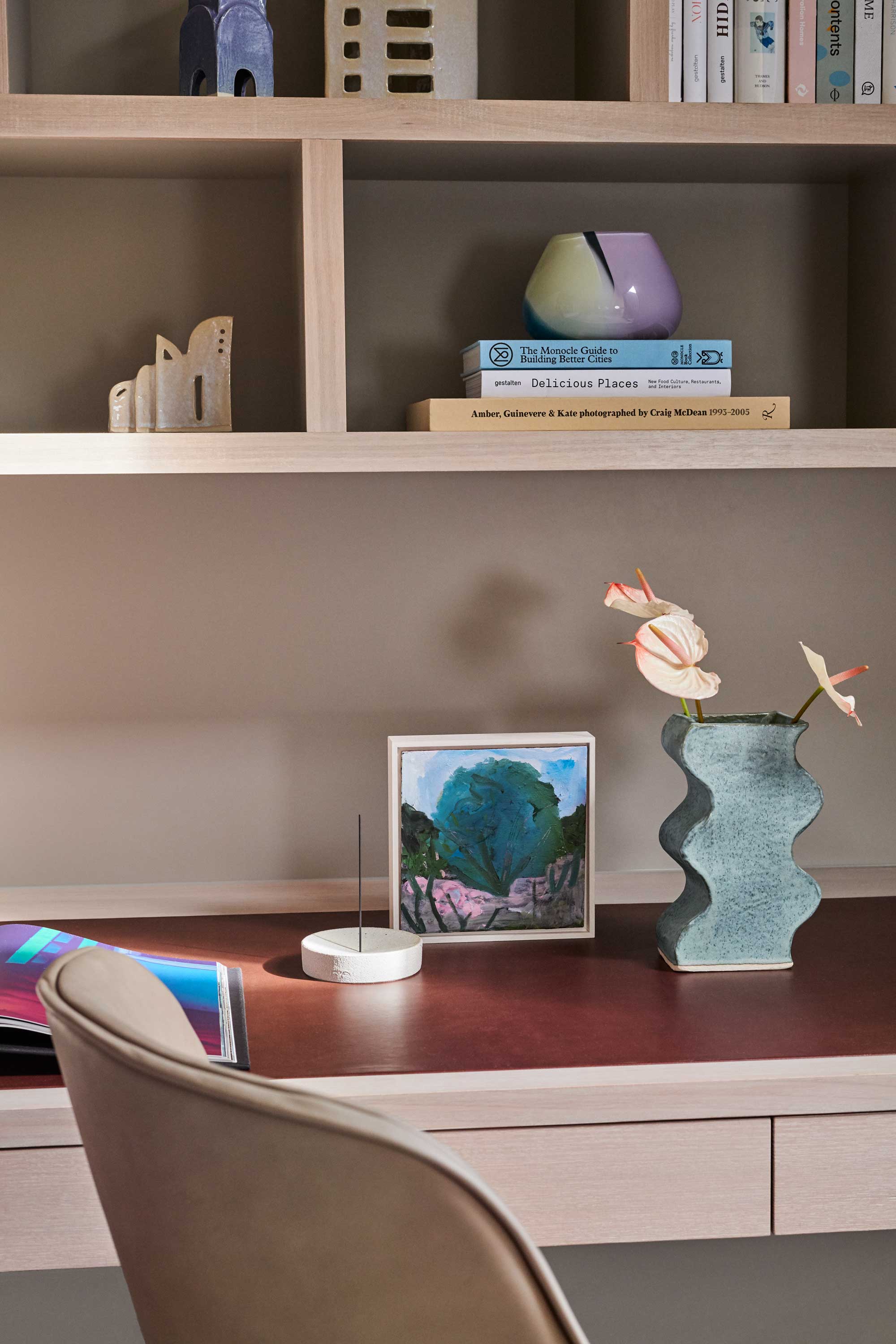 Ivy Incense Burner, Wave Vase in Eucalyptus, Metropolis Object in Oyster + Shoreline Vessel Short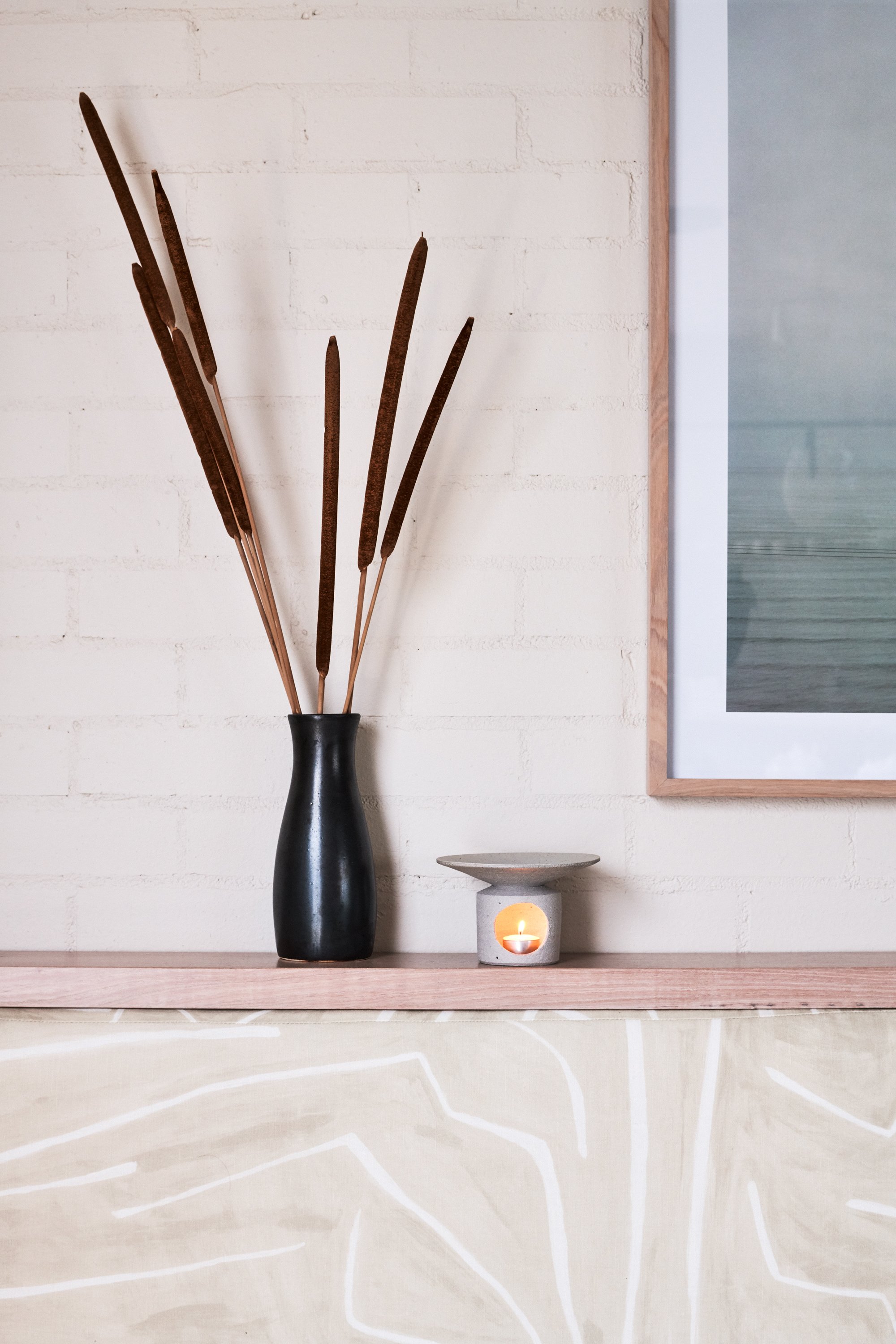 Ivy Oil Burner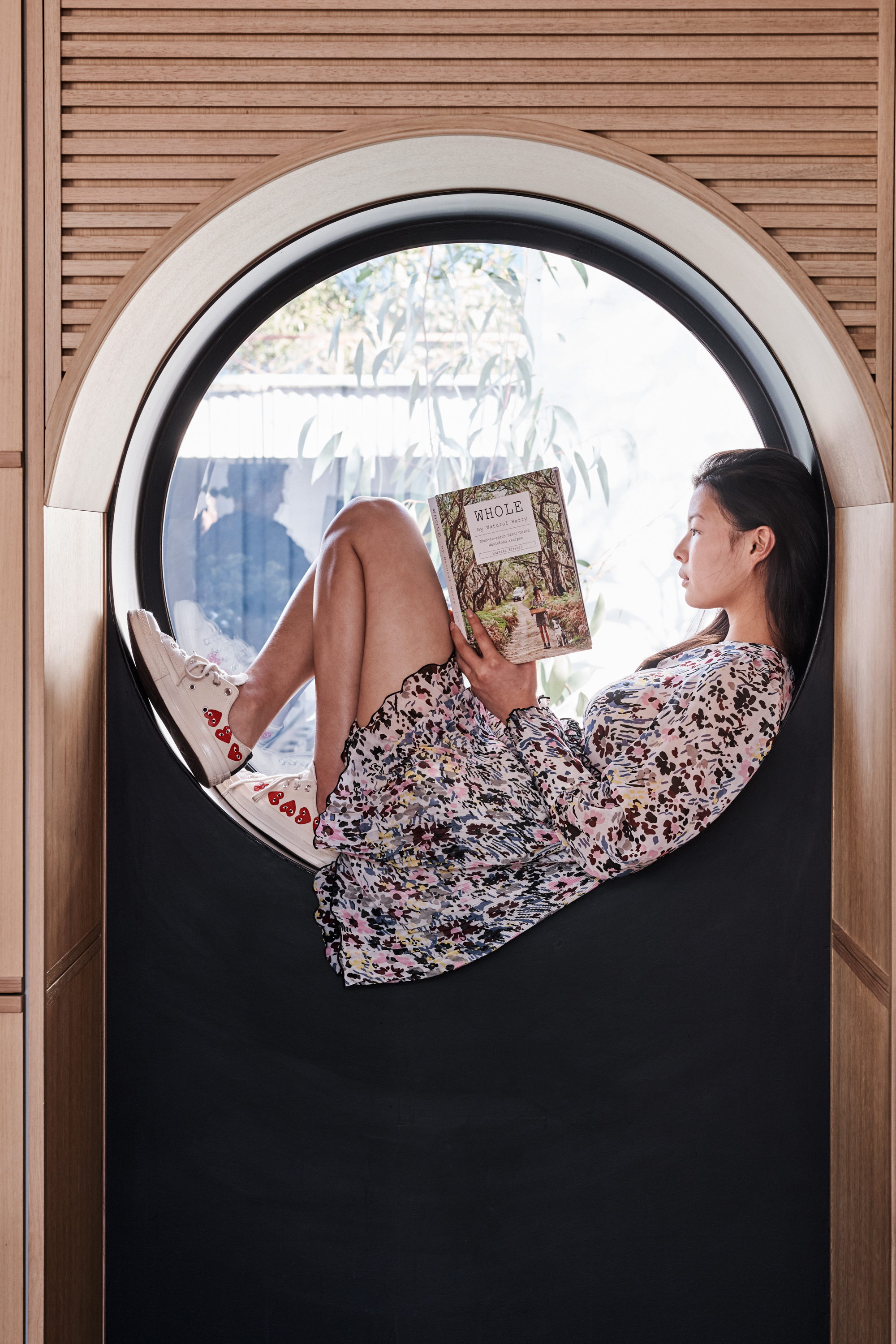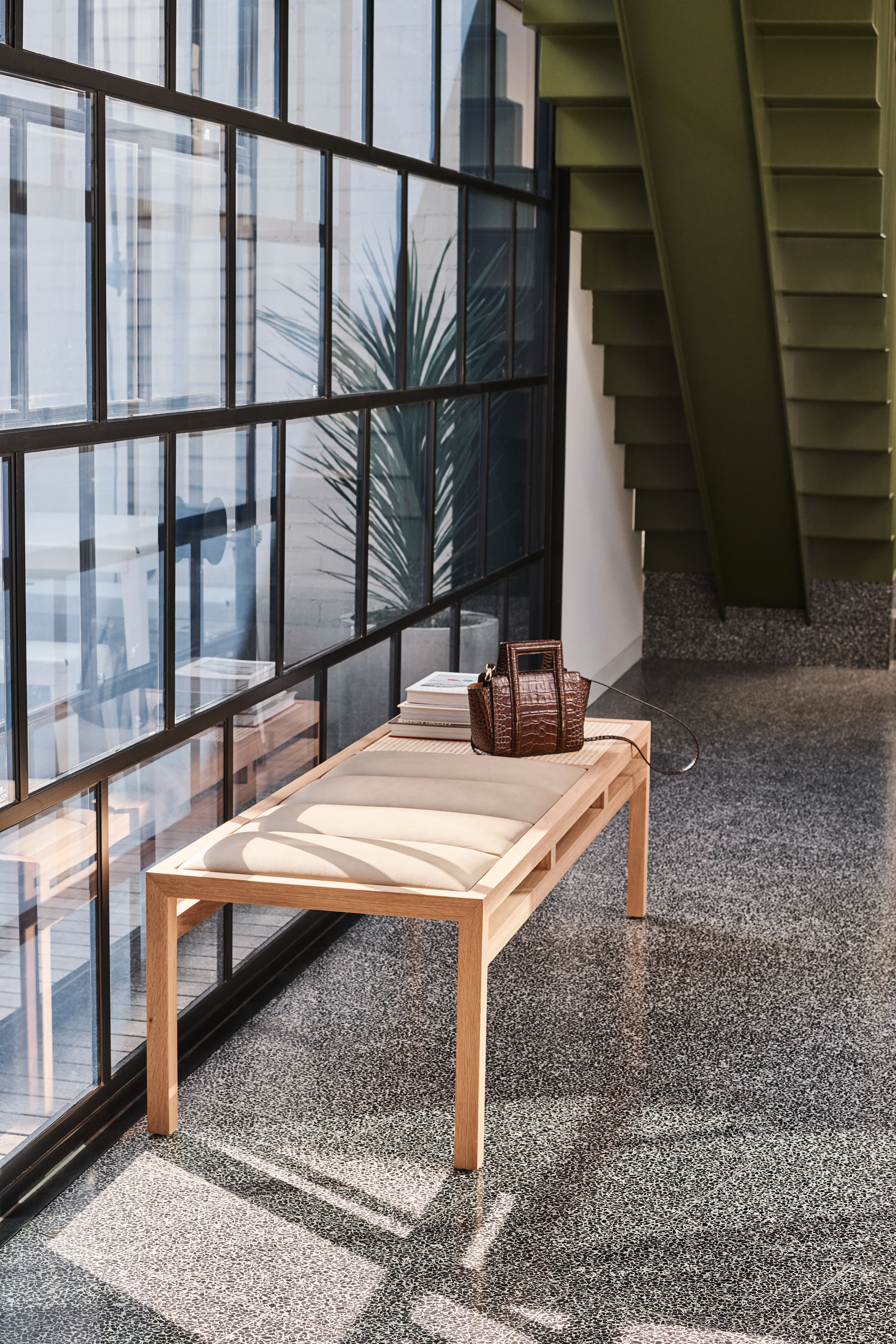 Billie Bench
In our lives we are told to travel whenever we can, take leaps and challenge assumptions, but it is also home where we keep alive what has given our lives meaning and happiness as those memories fade. We curate our homes with sofas and artwork, plants and glassware because these things when selected for personal reasons become us and when there is a day at home to quietly take it all in, we can reflect on the kind of people we are or even better, the people we'd like to be.
Downstairs, cheese and bread are cut and scattered on a plate to be eaten outside. In the reflection of a large glass door, the various rooms of the house and all it contains can be seen. The image momentarily disappears as the door is opened and life continues on the other side of the glass.
This is the art of doing nothing.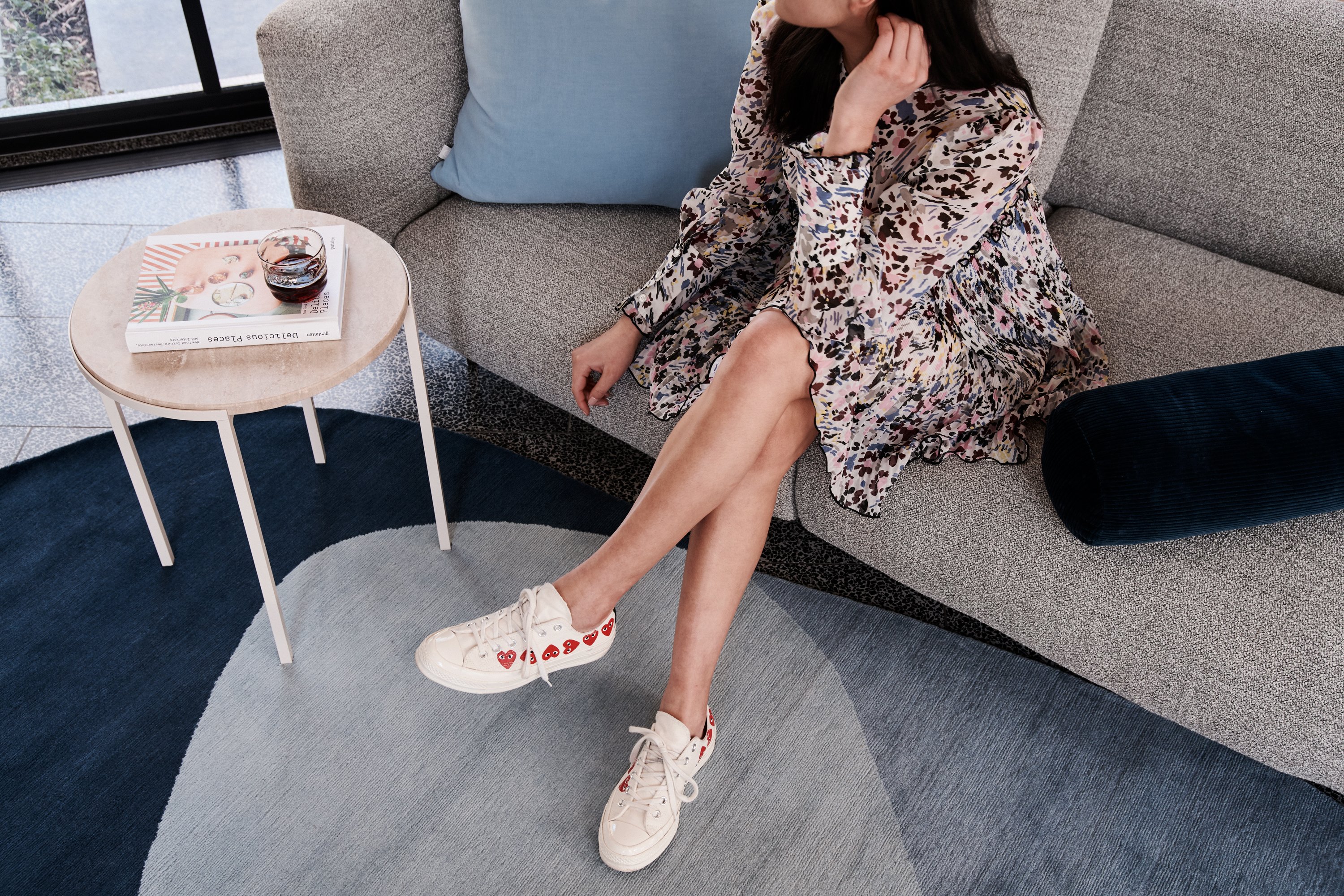 Alice Side Table, Poseidon Tumbler in Orchid + Pebble Rug in Blue