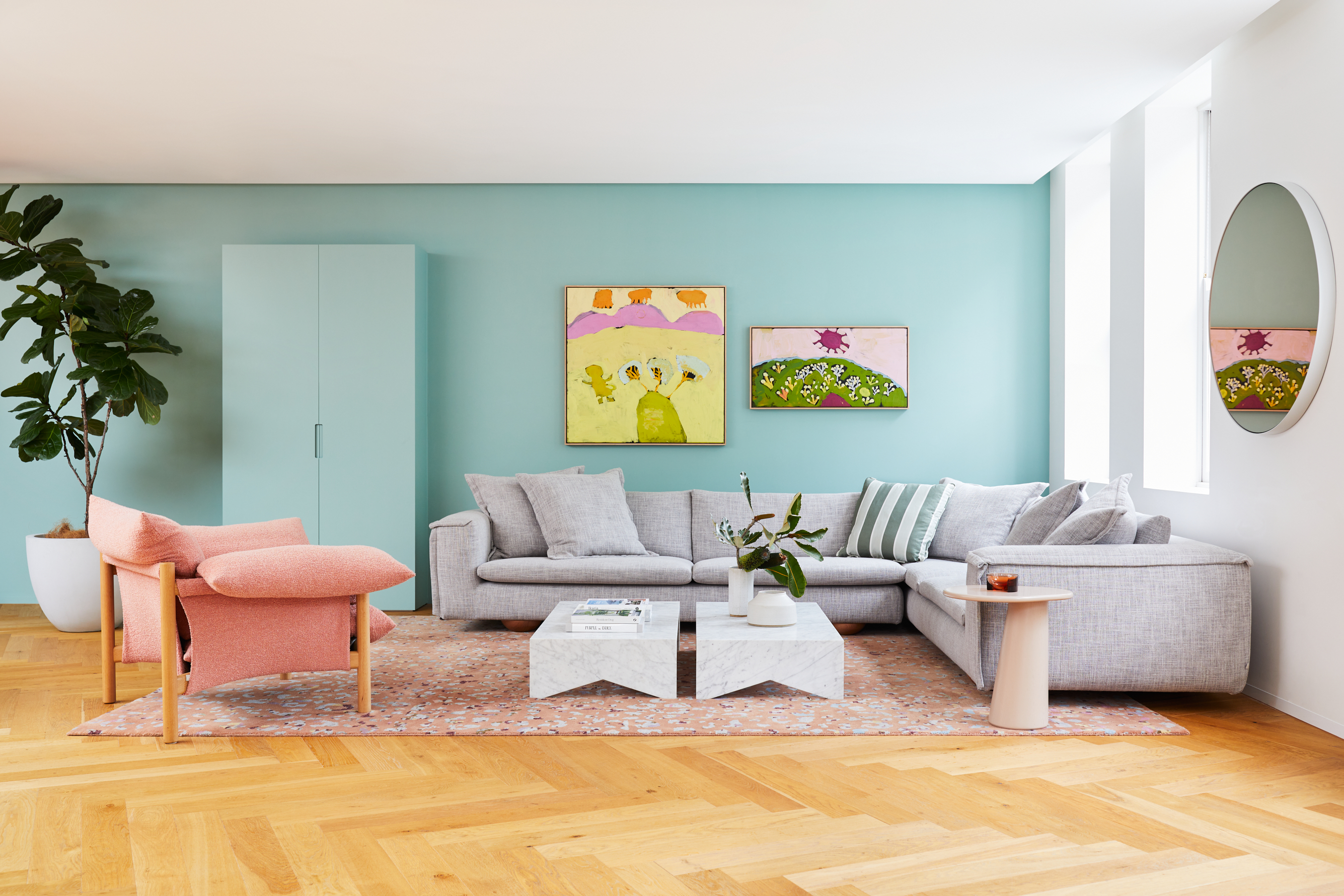 Doreen Chapman
29.10.20
Artists
Doreen Chapman is a Manyjilyjarra artist, whose work is easily identified through her distinctive use of bright pastels and charismatic depictions of airplanes and birds. We stock a curated range of her pieces, available to view and purchase through our showrooms.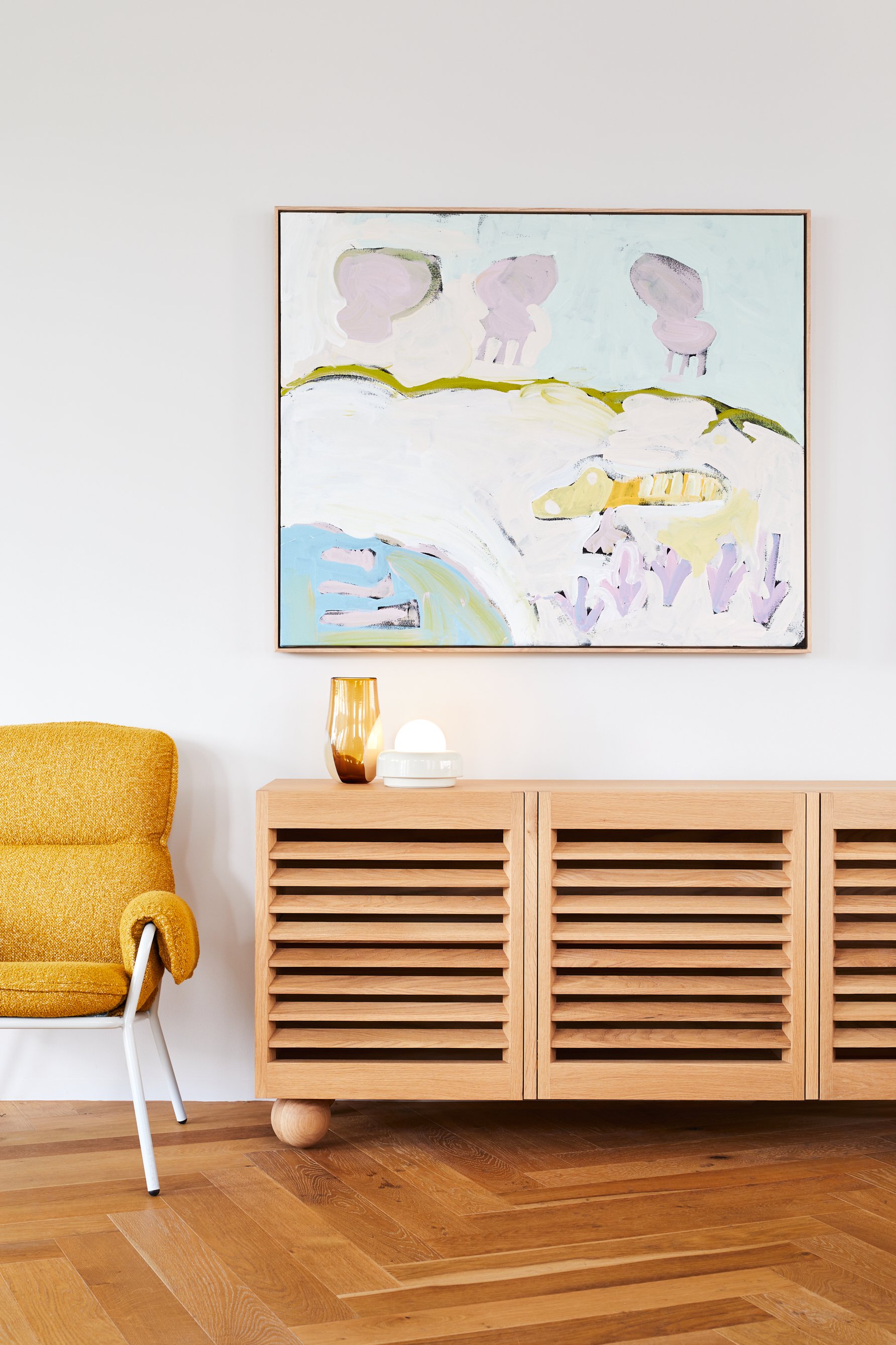 Untitled - Sydney Showroom
Profoundly deaf since birth, Chapman is a non-verbal artist. Doreen spends most of her time in Warralong community and visits Port Headland to see family and paint her bold and arresting works at the Spinifex Hill Studios. Her paintings explore the interplay of tradition and contemporary culture, where past and present co-inhabit space and time. Doreen has developed her practice – retaining the playful charm of her paintings. Vivid colour and spirited figures create a beautiful and relaxing experience.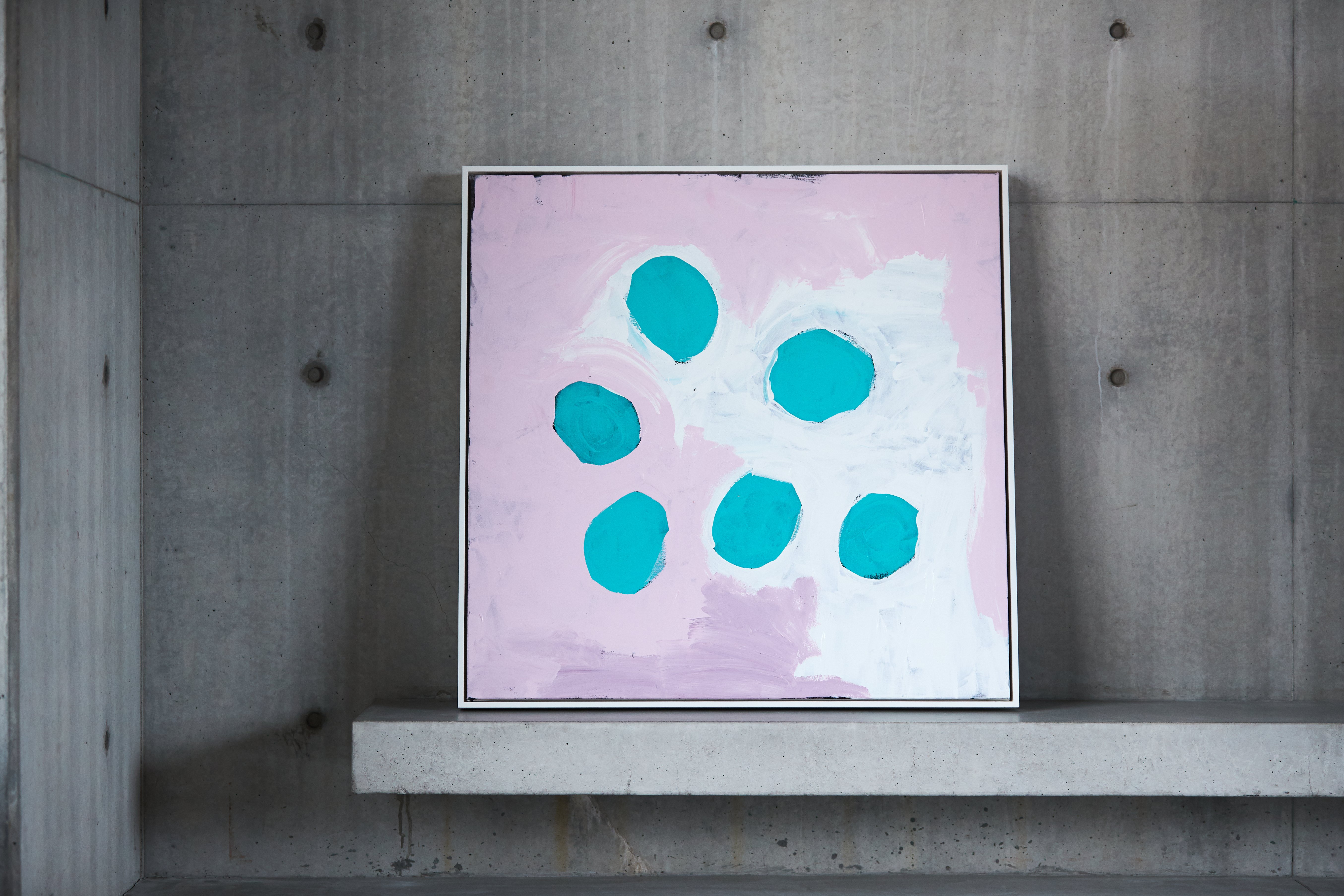 Untitled - Richmond Showroom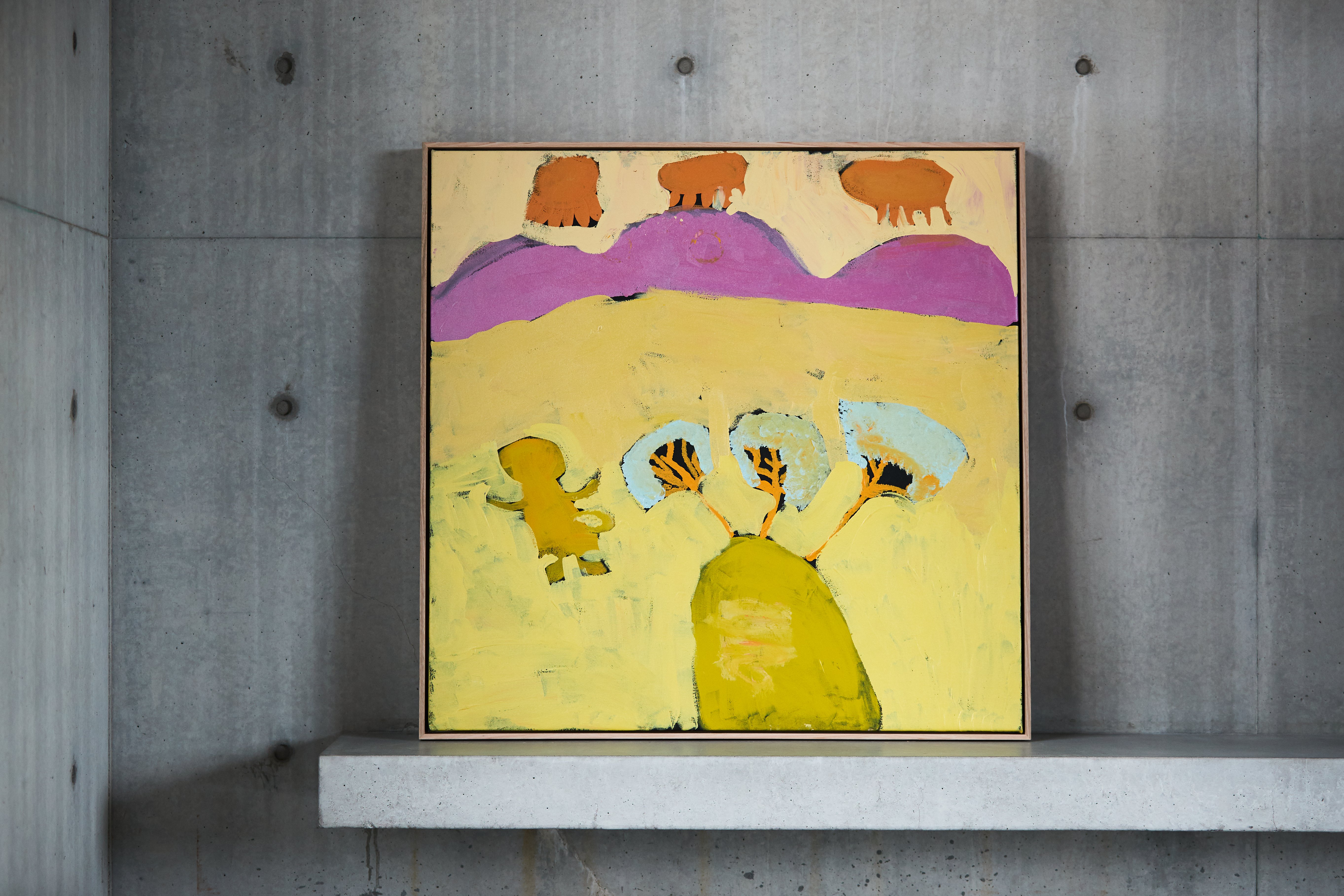 Untitled (Yellow) - Sydney Showroom
As a deaf woman, 'painting is a crucial form of her communication and storytelling'. Doreen is an ambidextrous painter who mainly uses round brushes, fingers and thumbs to complete large format works. Her subject matter focuses on flora and fauna, abstract patterns, and the imitation of other artist's styles she sees in studios, in books or online.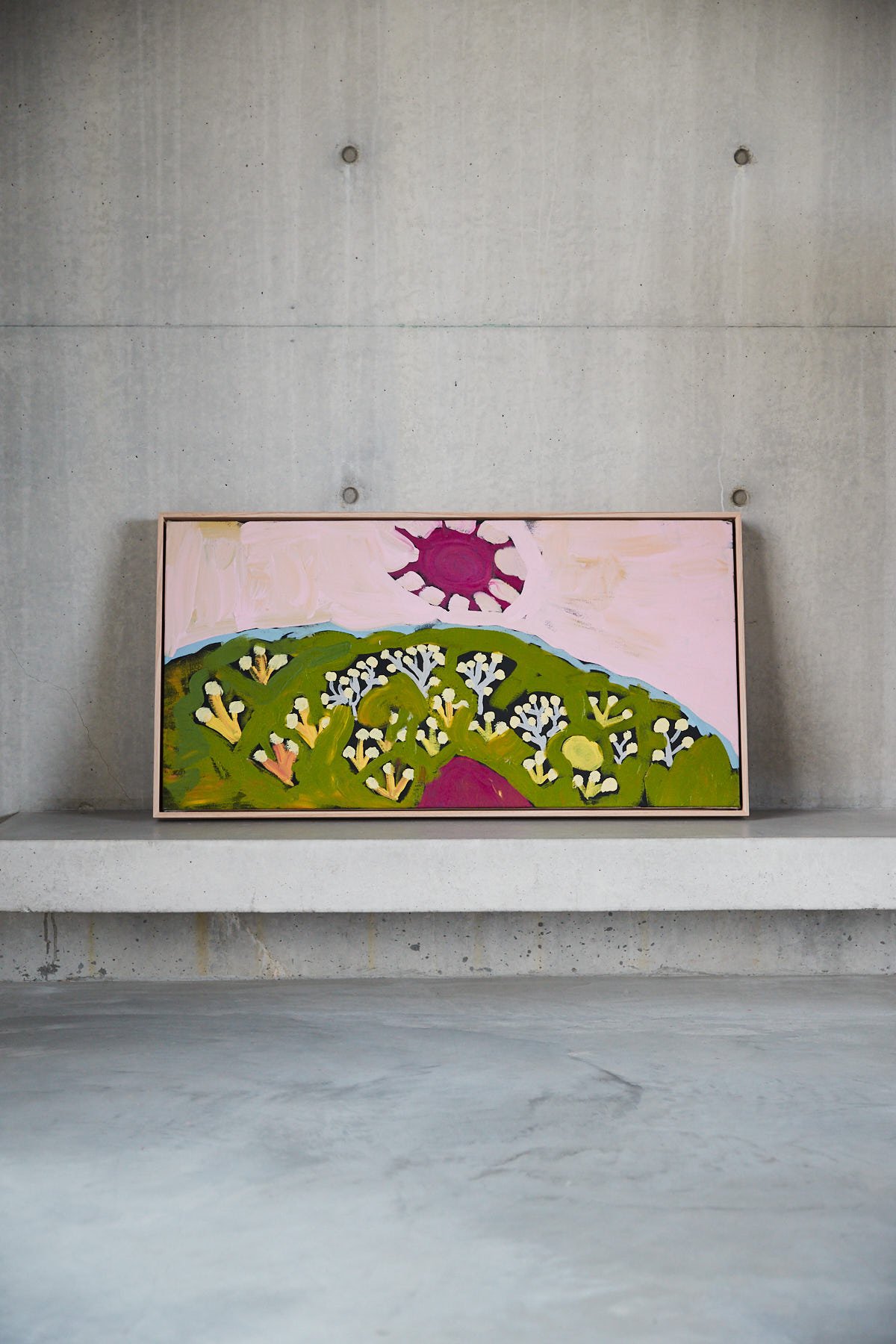 Untitled - Sydney Showroom