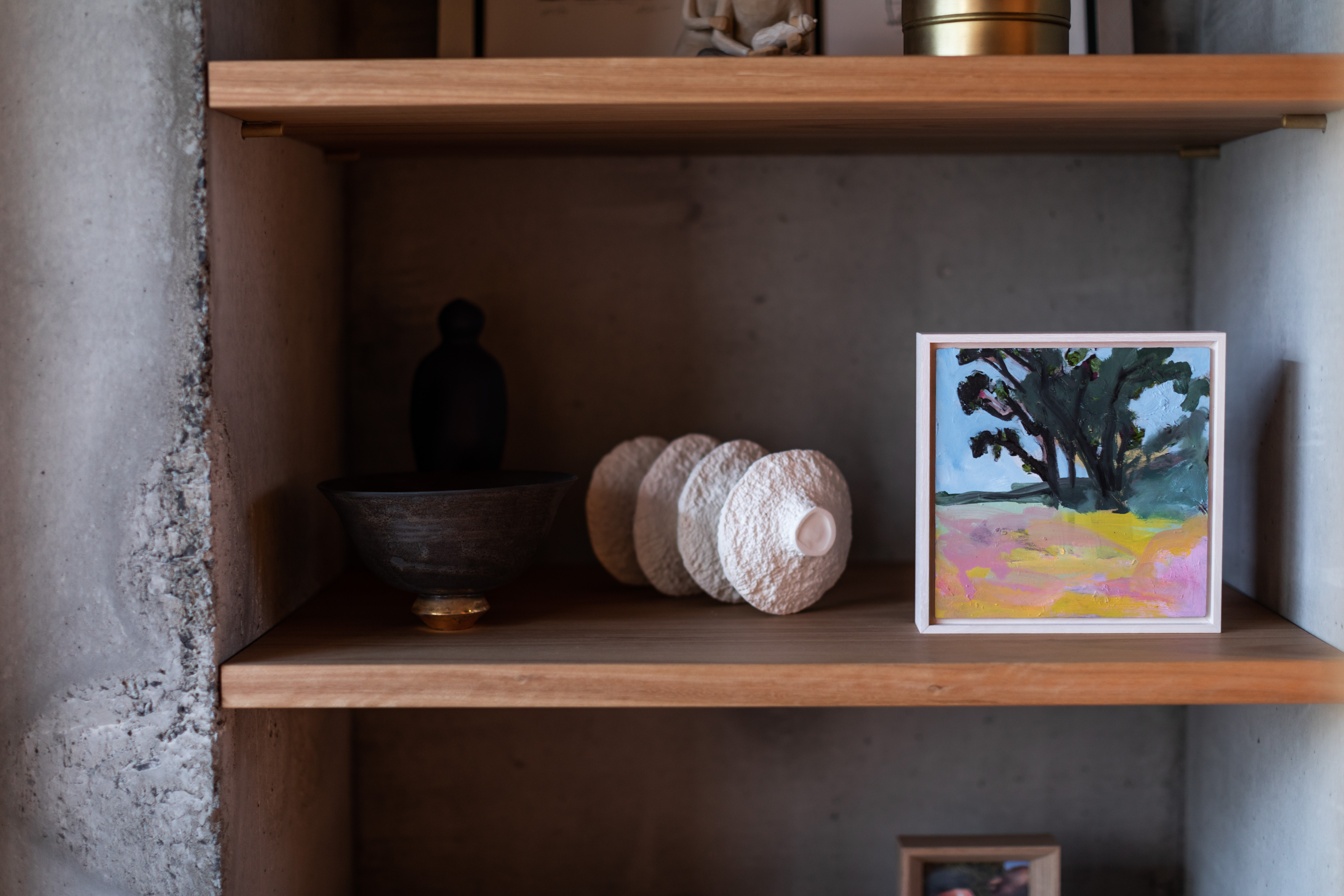 Joanna Cole
15.08.19
Artists
Joanna Cole is a landscape painter living and working in Sydney. Drawing inspiration from her upbringing and surroundings, Joanna paints beautifully rugged landscapes through the use of mixed media and oil pastels.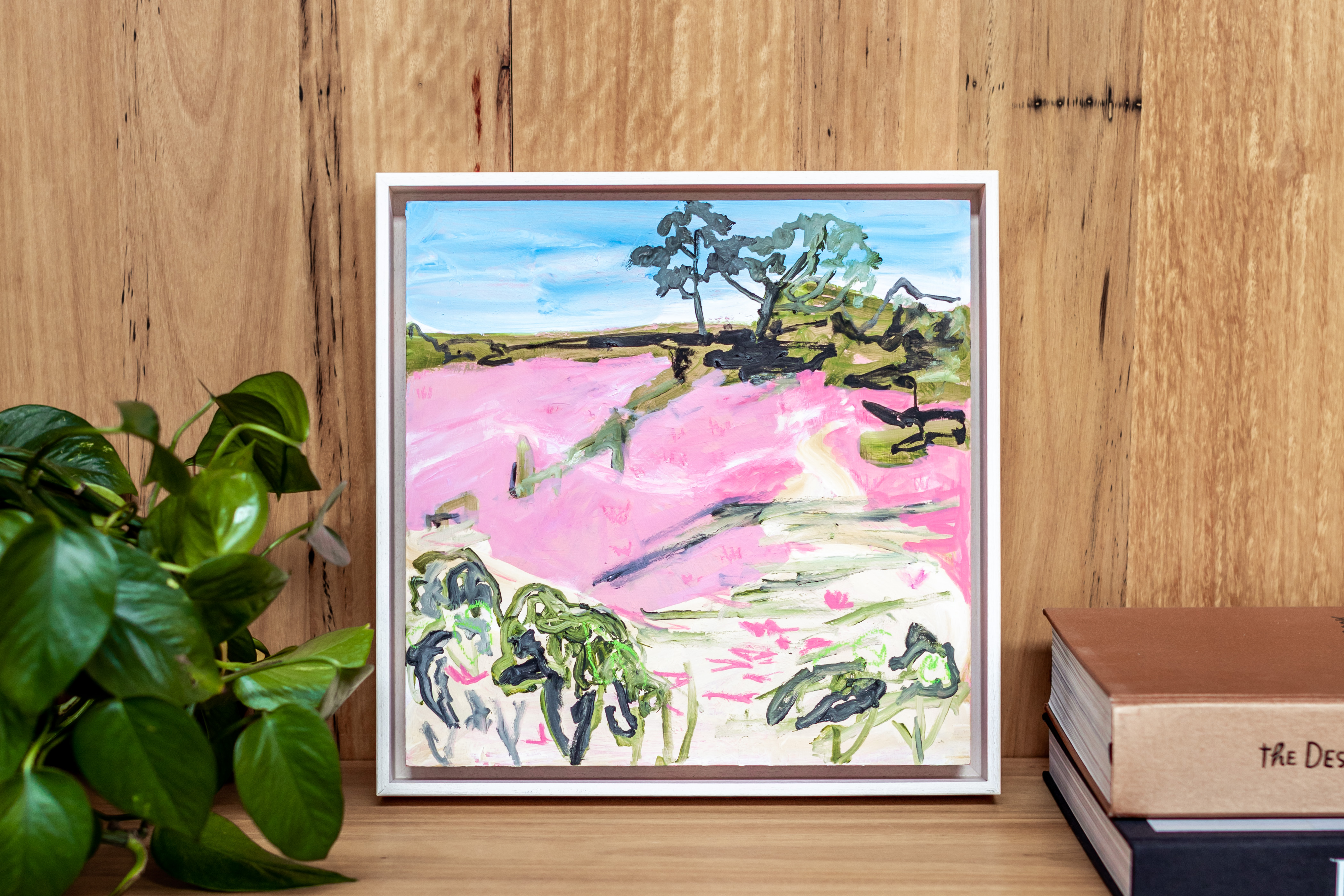 Emerald Hillside
Joanna Cole grew up on a cattle farm in South Australia. Drawn to recreating images of the dry, open spaces of rural and regional Australia, Joanna's work evokes a sense of the vitality of the land. Using various muted colours and shapes of natural and man-made boundaries, Joanna uses various techniques to communicate a positive memory of place and time.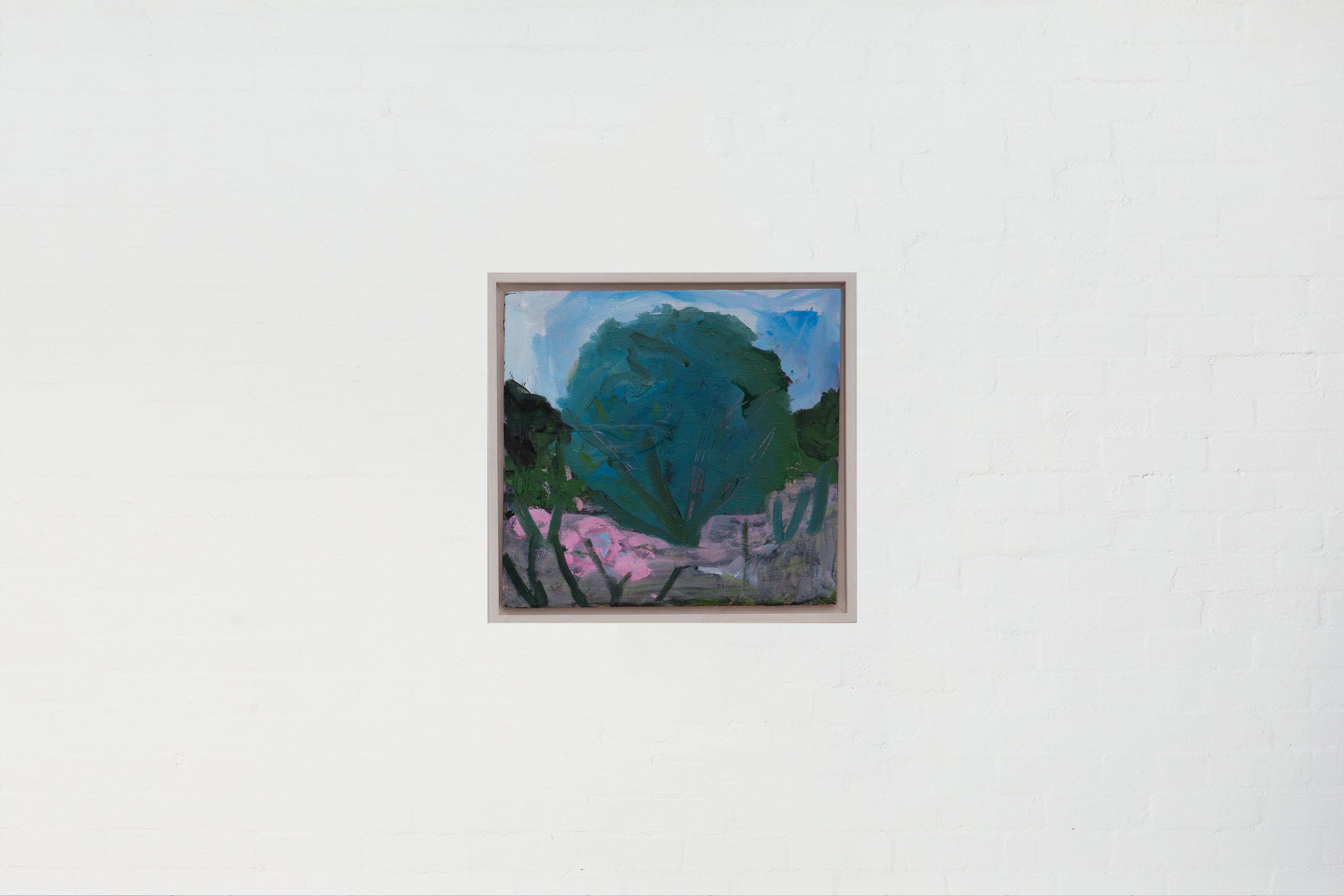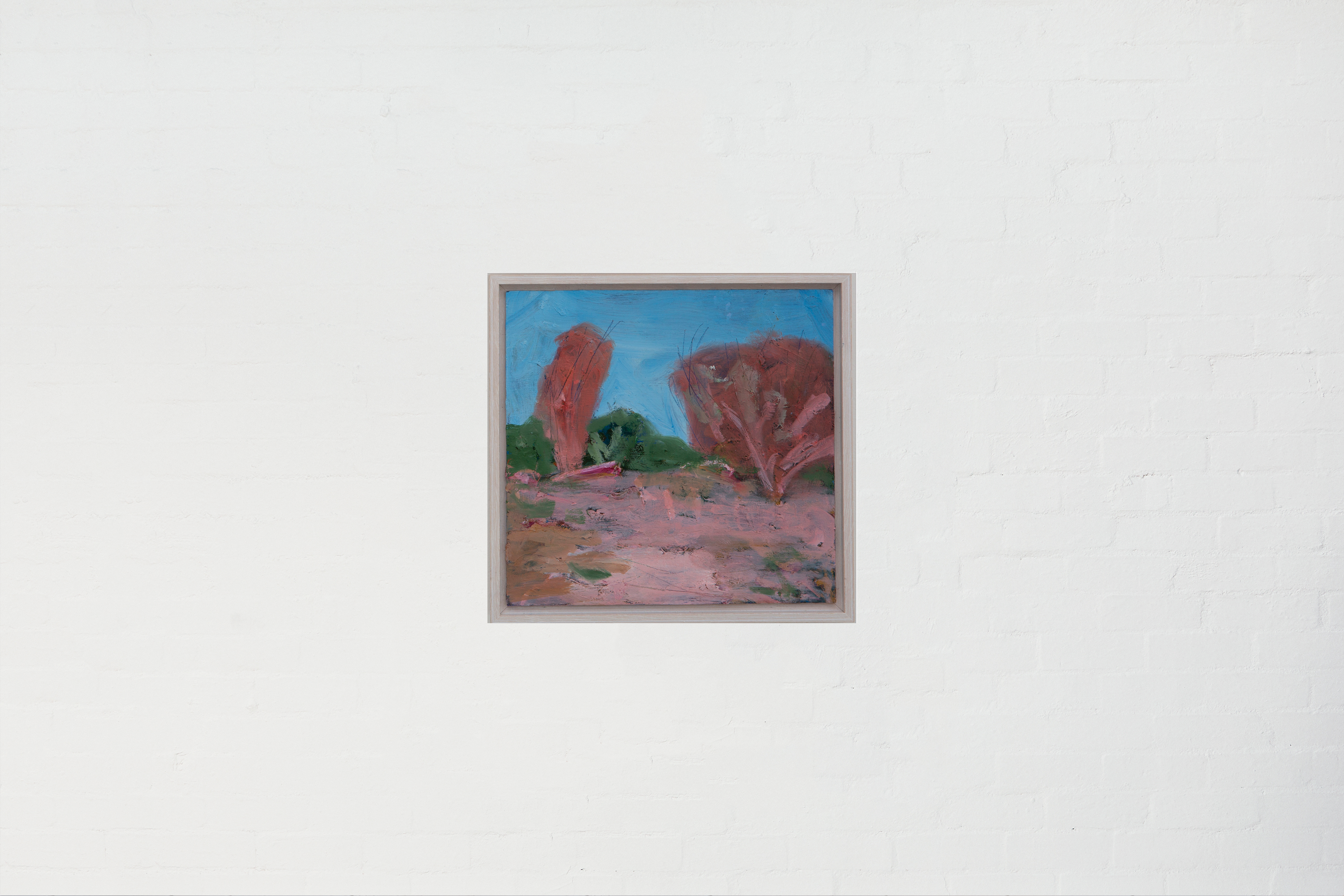 Her post-impressionistic landscapes merge the pastoral plains of Australia with a personal expression of colour and brushstroke. Motivated by a love of the road trip Joanna uses colour, identifiable shapes and textural brush marks to develop paintings from road trip sketches made in rural, regional landscapes.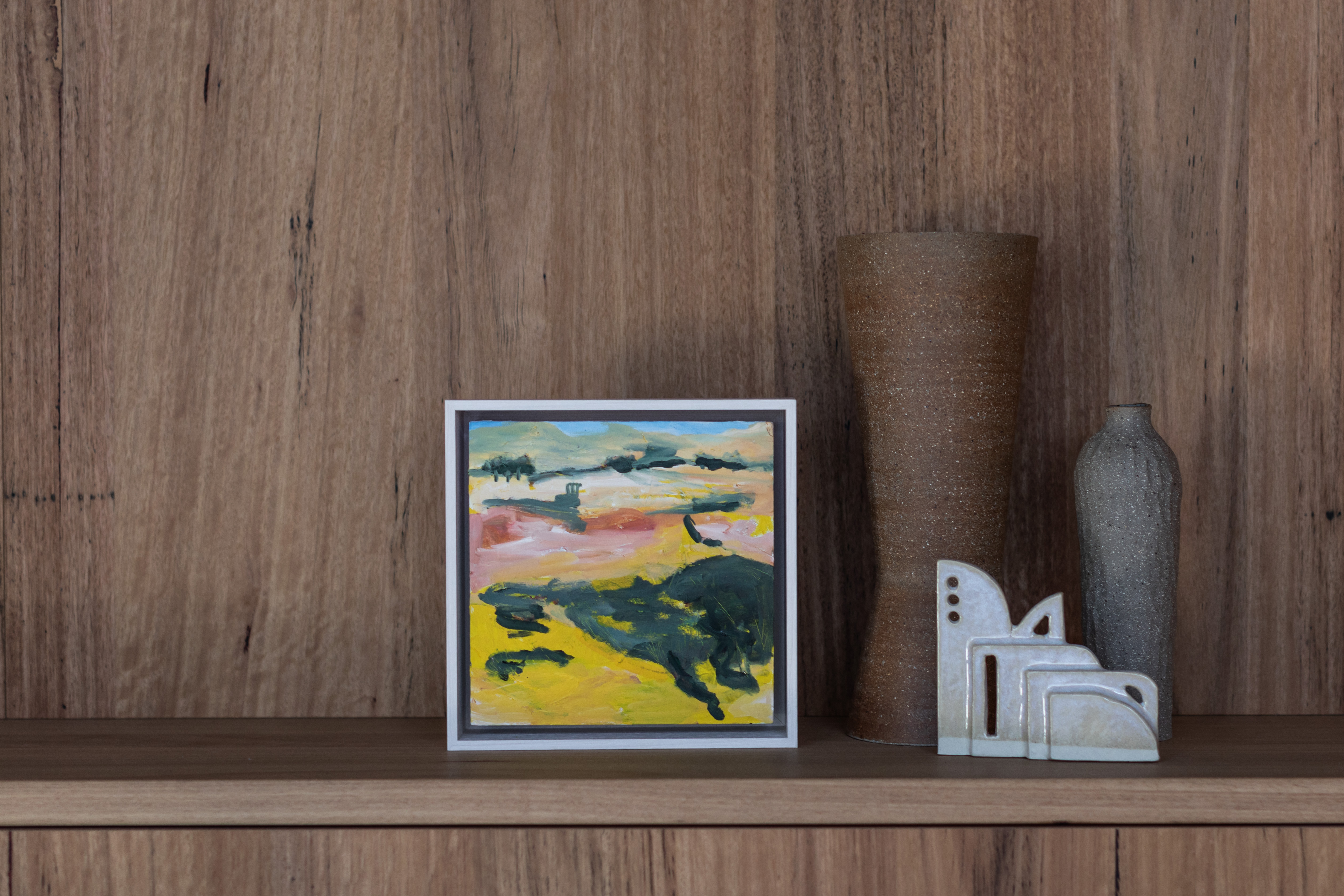 Although the forms that appear on her contemporary canvases draw from scenes the artist has experienced on her road trips throughout the countryside, Joanna eschews a faithful portrayal of place, instead reassembling her memories via symbolic processes that are heavy with themes of romanticism and wonder.