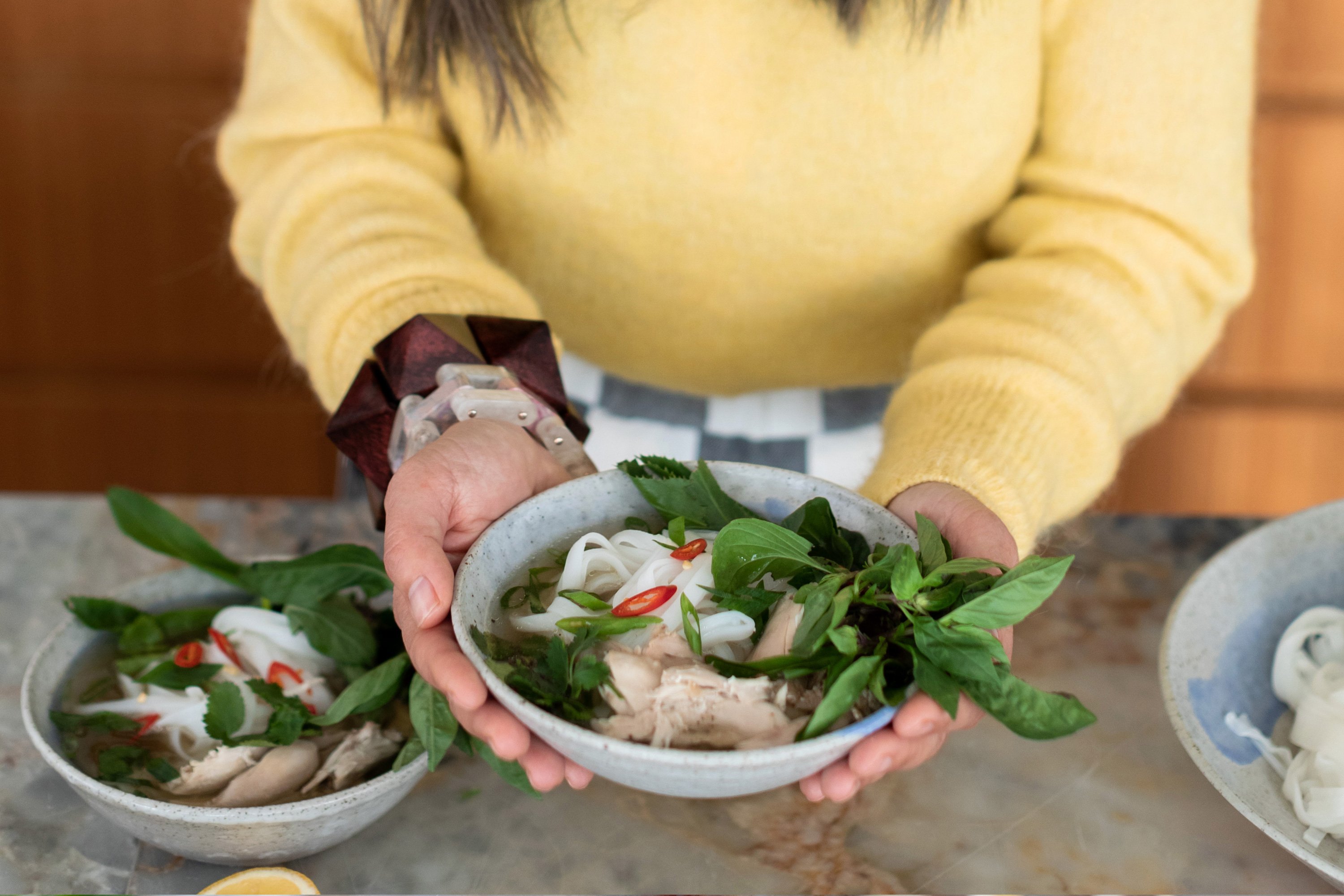 Juanita's Quick Chicken Pho
24.08.20
Friends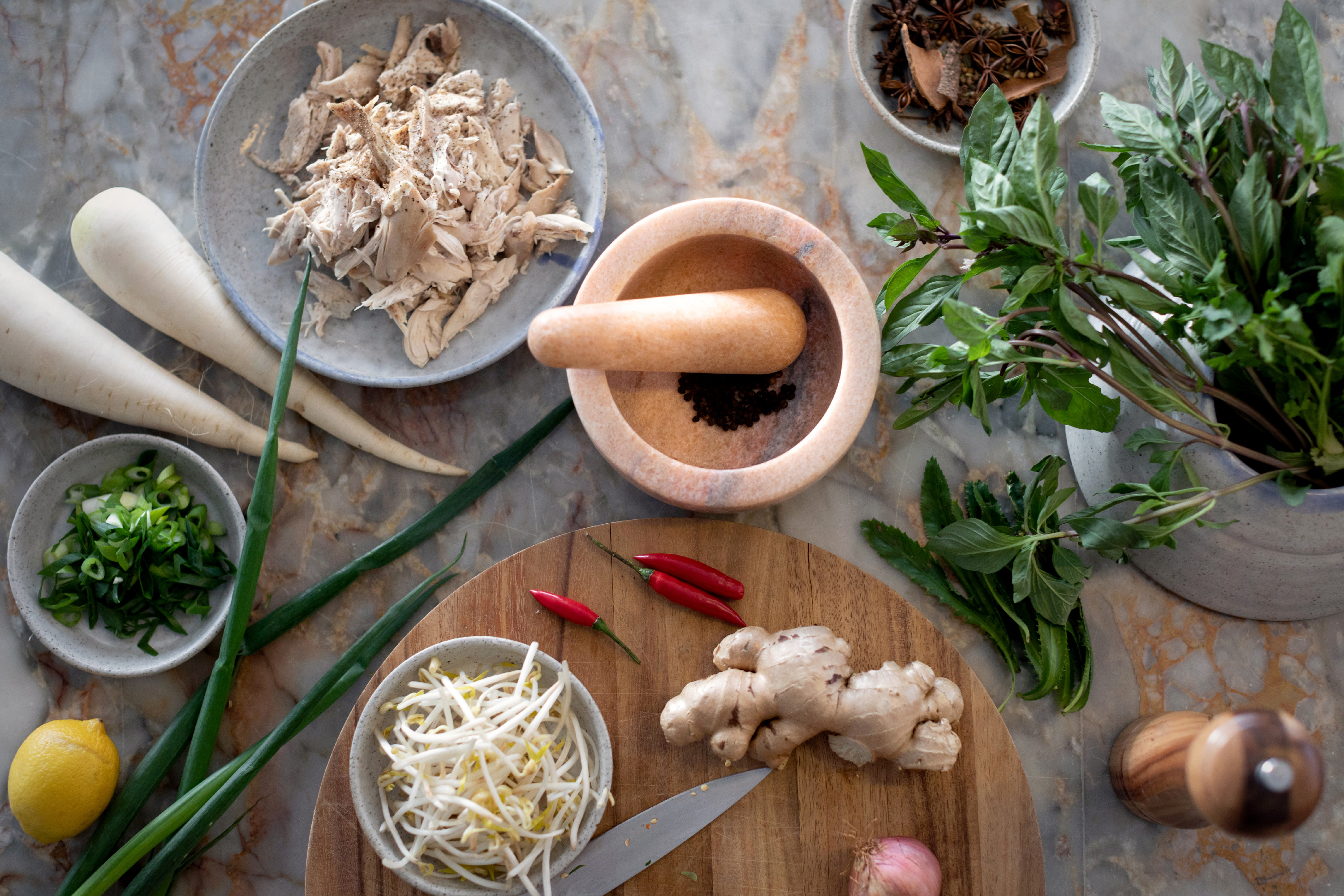 Ingredients:
Broth
1 whole free range chicken, rinsed and drained
2 yellow onions, skin on and charred
1 knob of ginger skin on (5cm) and charred
5 cm piece of Daikon or 3 radishes
Pho spices, toasted (2-3 Star anise, 1tbsp coriander seeds, cinnamon bark, 1tbsp fennel seeds)
2 tbsp fish sauce
1 tbsp raw sugar
1 tbsp mushroom powder (optional)
2 tsp salt or to taste

To serve
Pho noodles
Coriander/Thai basil
Bean sprouts
Spring onion/chives
Lime/lemon wedges, chillies optional
Pepper
Torn pieces of chicken reserved from broth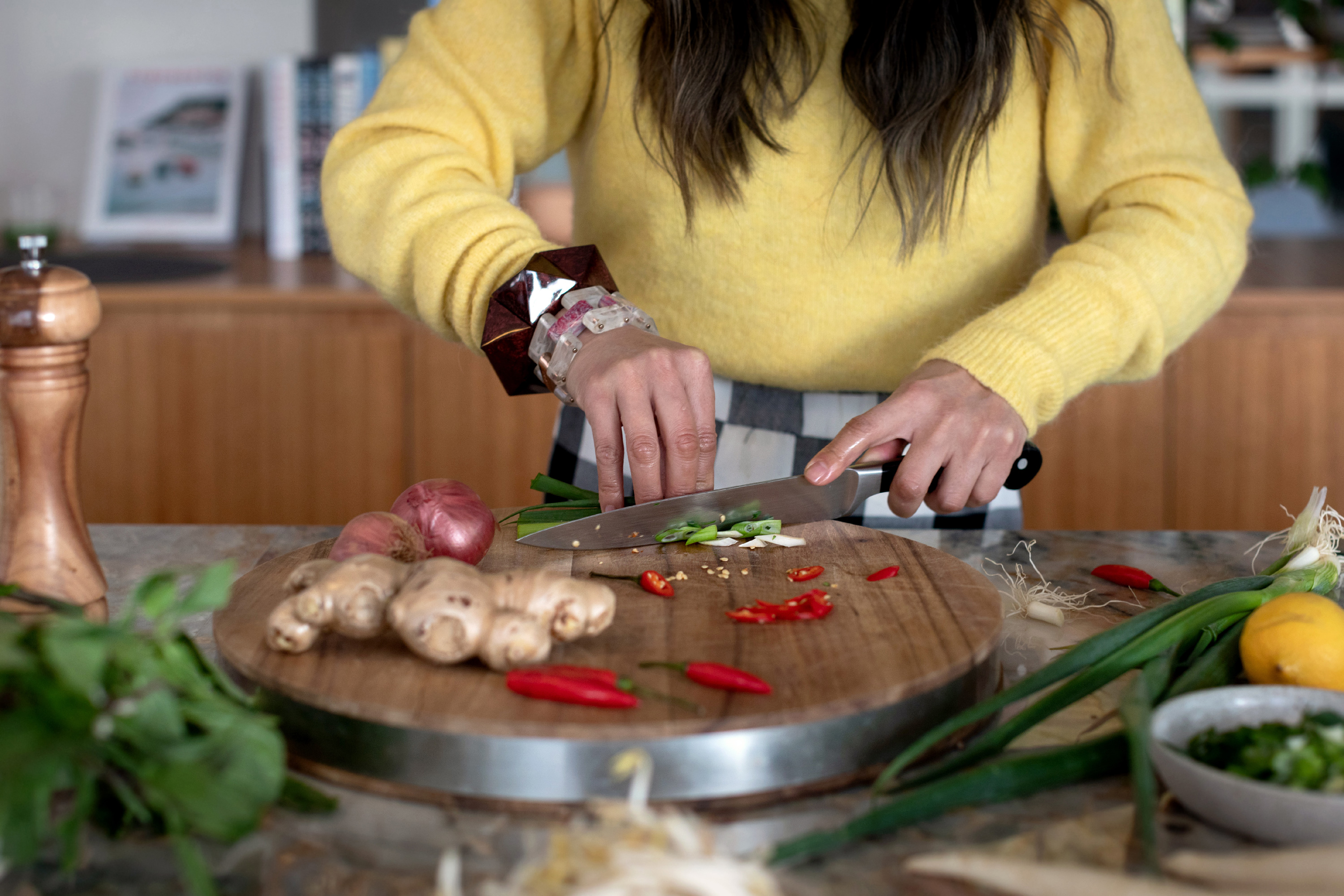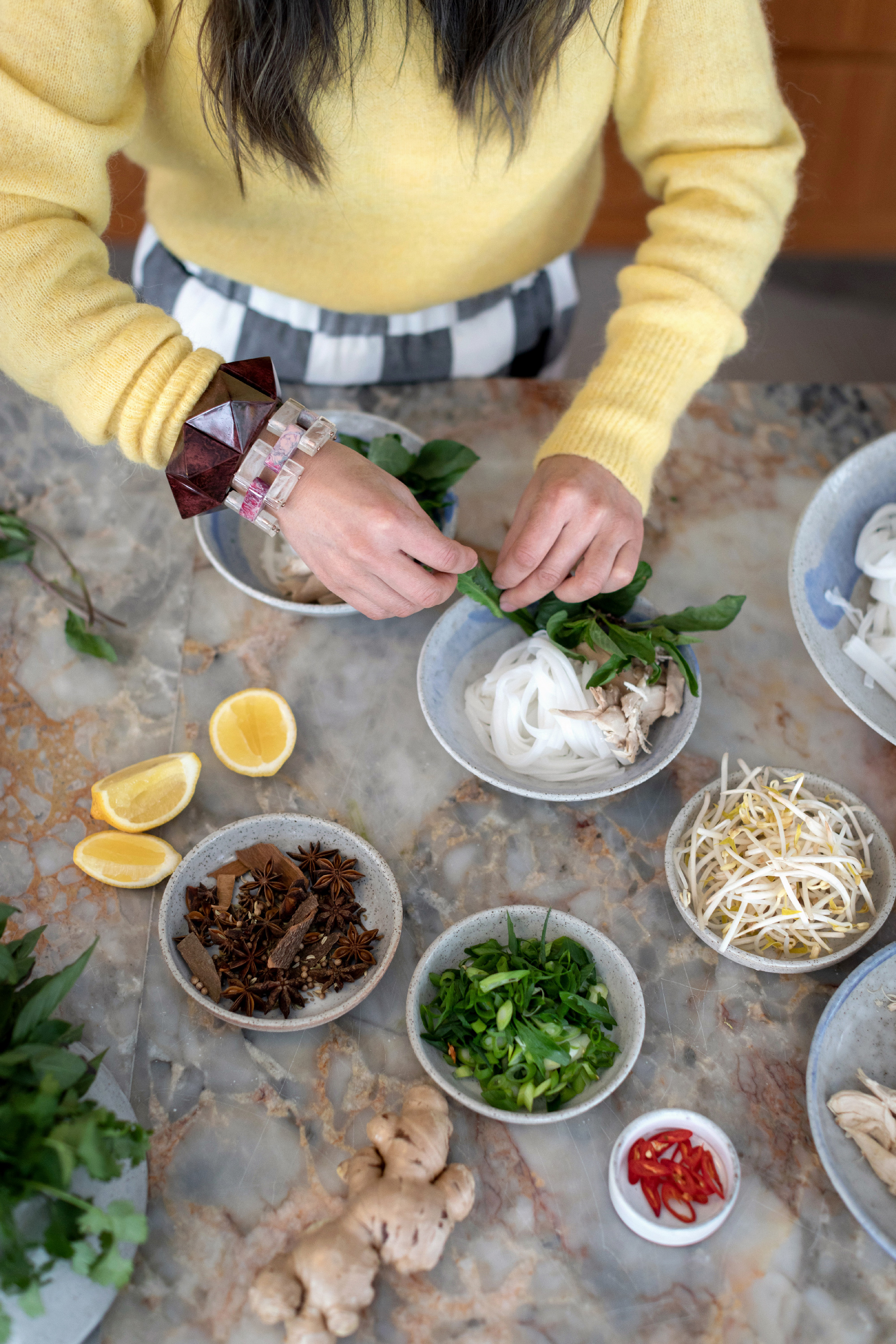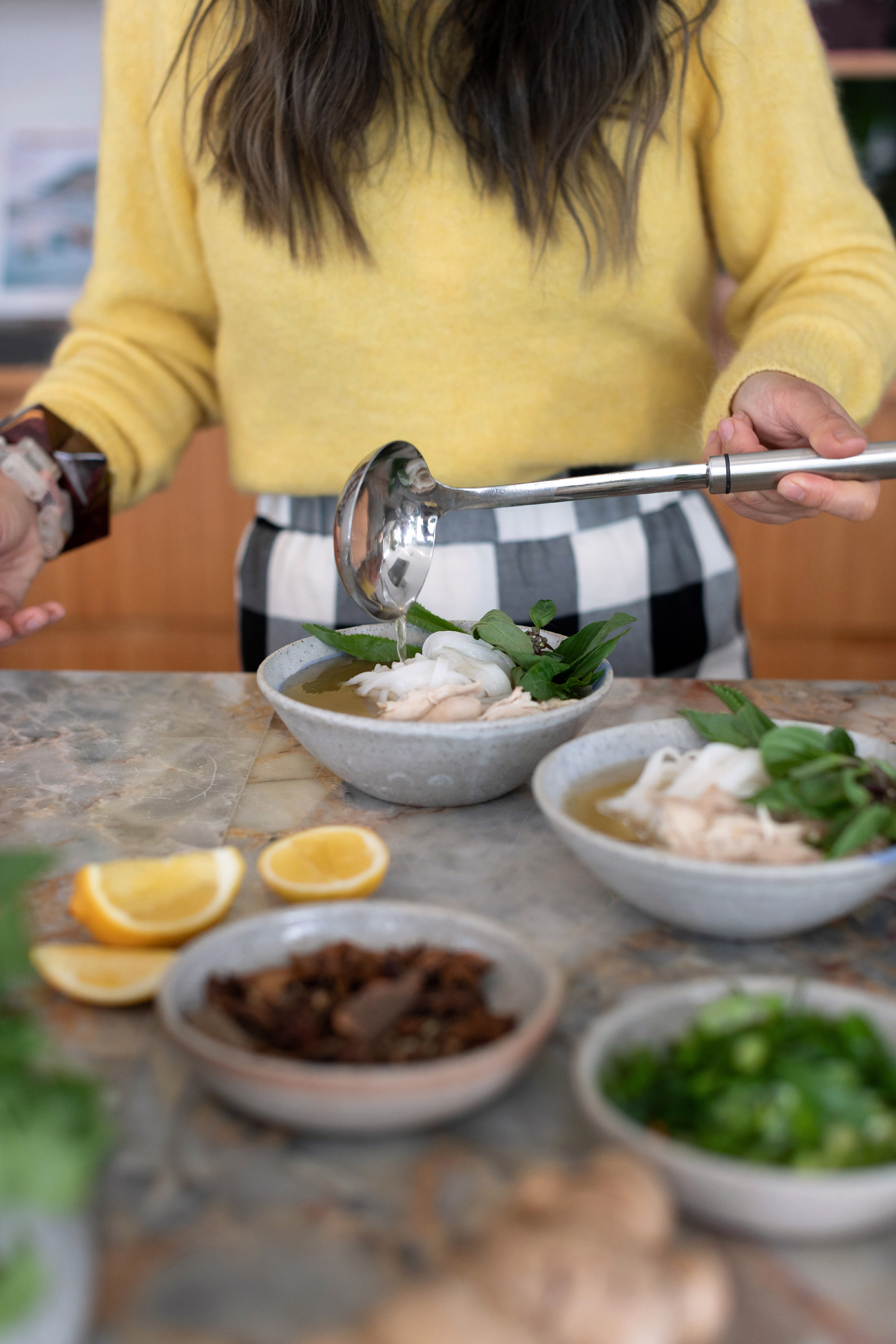 Method:

Char the onions and ginger by placing directly on a gas flame until sizzling, then turn over for the other side (you can also grill in the oven for 10-15 mins if you prefer to the gas flame). When cooled, wash off any blackened parts.

Toast the spices in a pan over medium heat, shake around to ensure it doesn't burn. When cooled, add into a stock bag.

Add chicken into a 5 litre stock pot and fill with boiling water to cover, place onto high heat and add the daikon, charred onions and ginger. At boiling point, skim off any froth, add the spice bag, and lower heat. Cover with the lid and simmer for around 50 minutes.

Remove the cooked chicken to cool and discard the vegetables and spice bag. Once cooled, tear pieces of the chicken and put aside.

Season the broth by adding the fish sauce, mushroom powder, salt and sugar. Add more or less salt to taste. Pass broth through a sieve to remove any impurities.

Arrange warmed noodles into bowls topped with pieces of chicken, pour the piping hot broth over noodles until covered. Sprinkle with pepper, then add herbs, sprouts, spring onions and a squeeze of lime and serve.