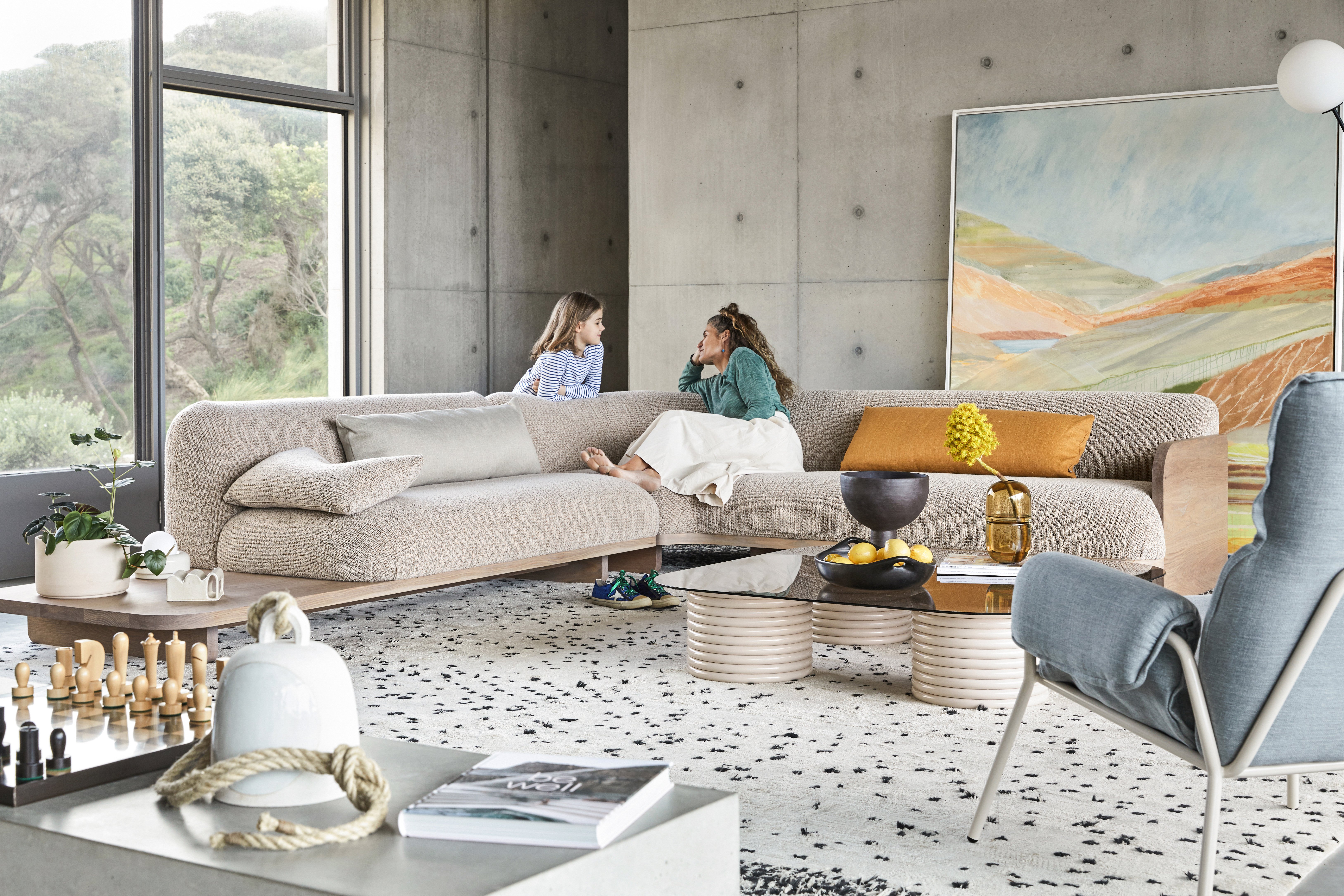 Living Forms — A Return to Place
16.10.20
Design
This is how we live and how life happens, there's no other way around it, nature always finds a way. We set up impromptu desks on our dining tables, we meet virtually from a stool at the kitchen bench and artist studios are made on the living room floor. We make spaces that are comforting and productive, that make us feel at peace. Not just because we are at home, but of that greater feeling of home, a subconscious response to our environment. Maybe there's a little mysticism in there, some feng shui, but we return to these spaces because of how they instinctively make us feel.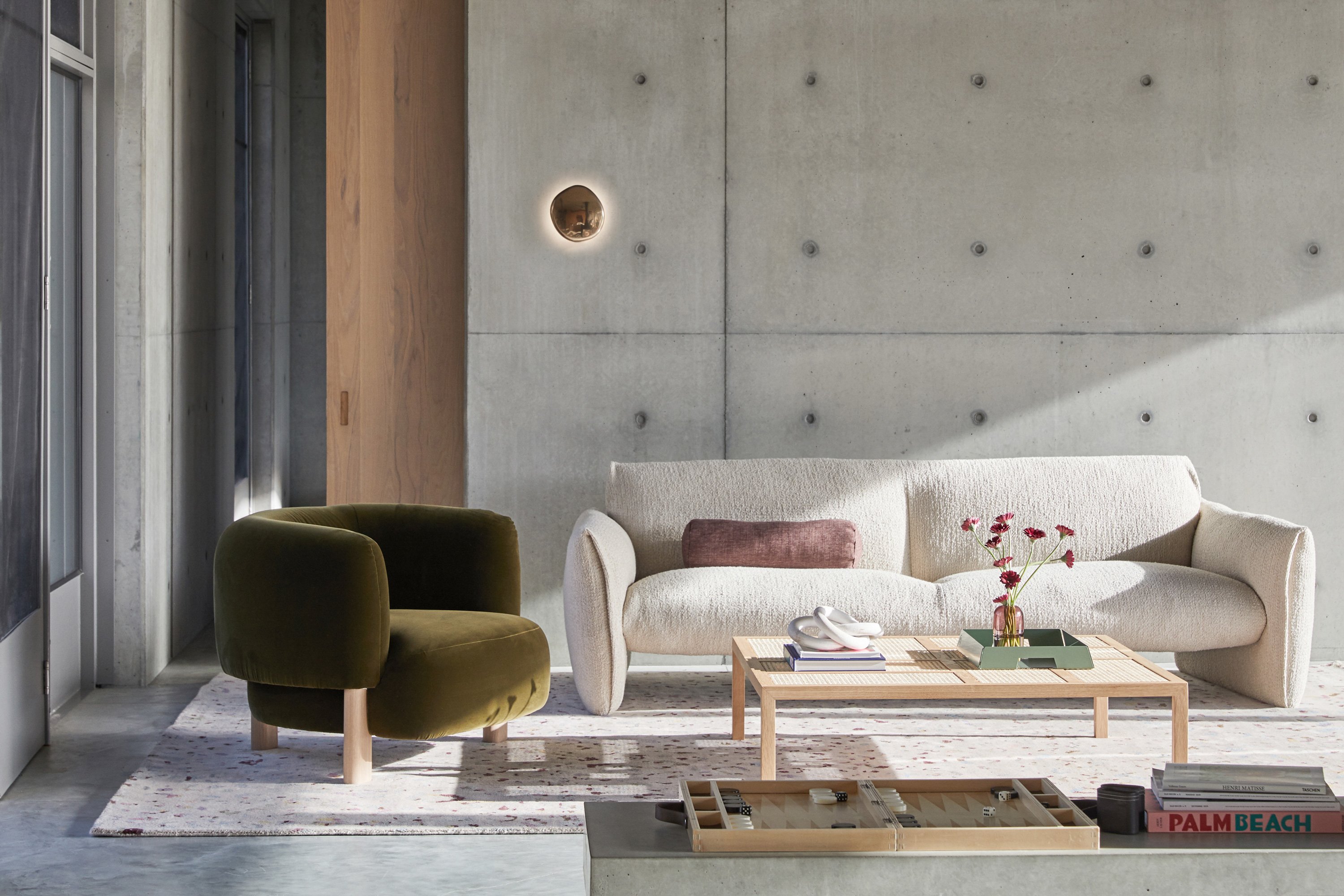 Lola Armchair, Leeroy Sofa, Billie Coffee Table, Leo Rug in Ash + Sugarpill in Aubergine
Jardan sees this as an extremely important part of what we do and as our lives continue to be shaped by forces greater than ourselves, there's an element of care involved. The things we choose to surround ourselves with become more important, more meaningful.
Memories are a funny thing, they're hazy and indiscriminate. The smallest sensation can provoke the deepest memory. The sense of smell taking us back to childhood or the feel of a fabric reminding us of a loved one, an old home or a place we'd like to be.

Life is, as we've heard so many times, what happens while you're busy making other plans and memories are like that; they happen whether you want them to or not. We know we can't force these things, so we watch as our pieces are being researched and developed, as they are crafted in our studio and factory; it's exciting to watch, but with no context and no true sense of home we await their final destinations. This is when they find their place and their real beginnings.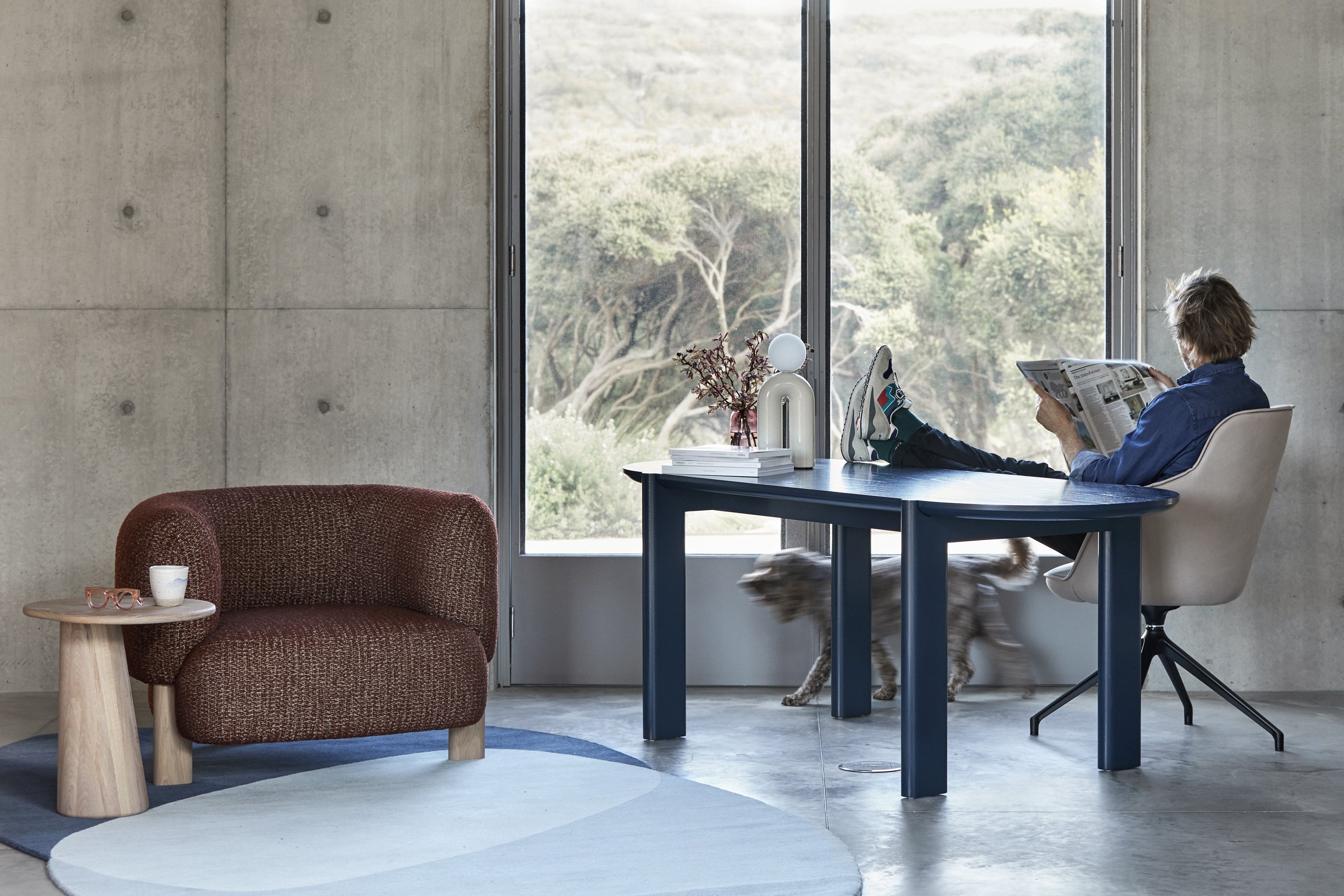 Pepper Side Table, Violet Tumbler in Lilac, Lola Armchair, Otis Desk, Nelly Table Lamp, Sugarpill in Aubergine, Mina Executive Chair + Pebble Rug in Blue
As makers and craftspeople, we know if we make something right and we make it to last, it can be a part of something greater. There's comfort in the knowledge that the choices we make now will have personal and meaningful impacts on wonderful lives and homes for years to come.
The Living Forms in our new range feature shapes and textures we have been working on to reflect the collection's use of Australian colours, materials and lines of nature. The organic profiles of these new pieces look to comfort and calm the spaces of your home representing new silhouettes for Jardan, while also taking on a familiarity that can only come from natural world.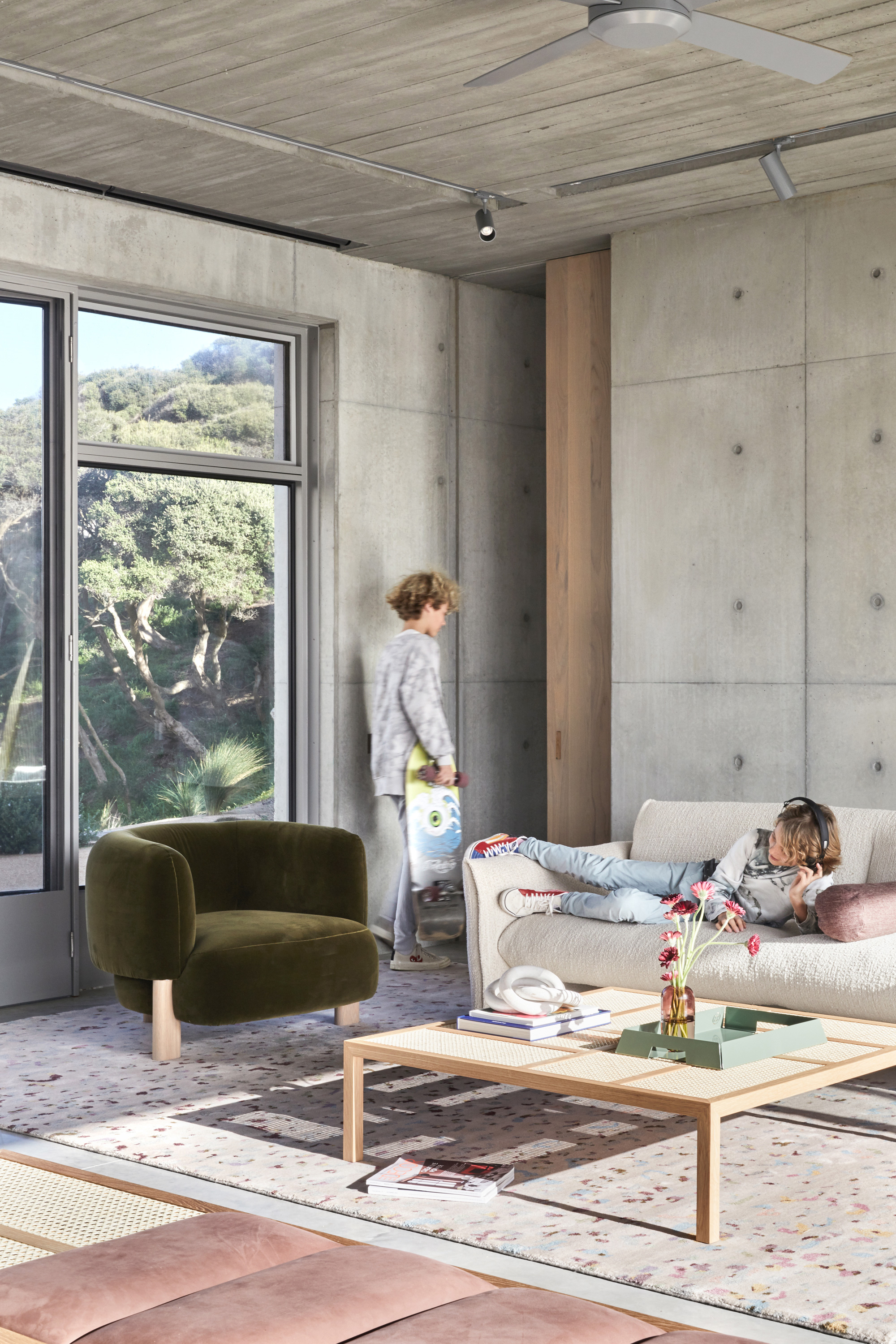 Lola Armchair, Leeroy Sofa, Billie Coffee Table, Leo Rug in Ash + Sugarpill in Aubergine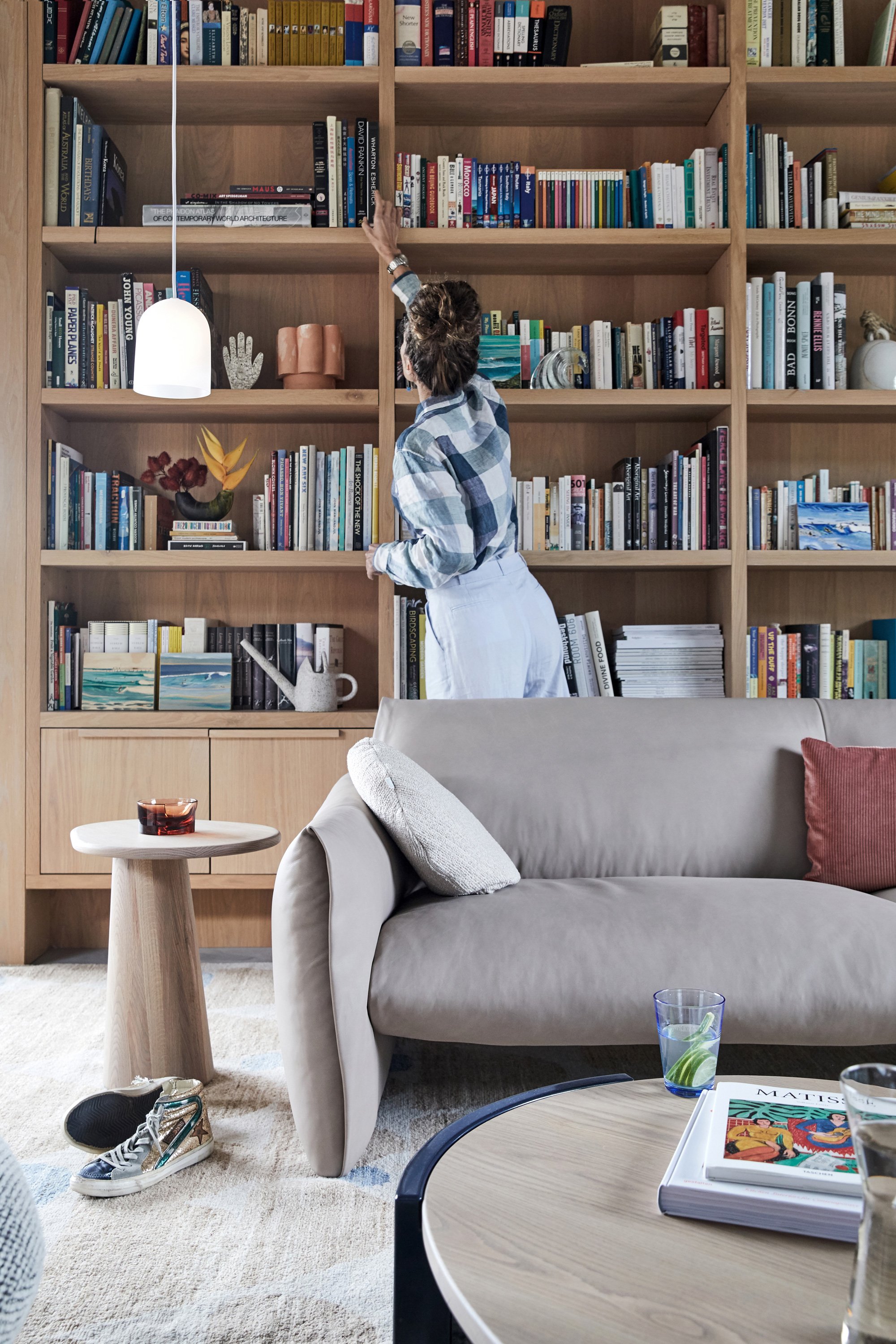 Pepper Side Table, Kuru Bowl in Seville Orange, Leeroy Sofa, Horn Vase in Malachite, Cloud Klein Planter in Terracotta, Stevie Rug in Camel + Frida Coffee Table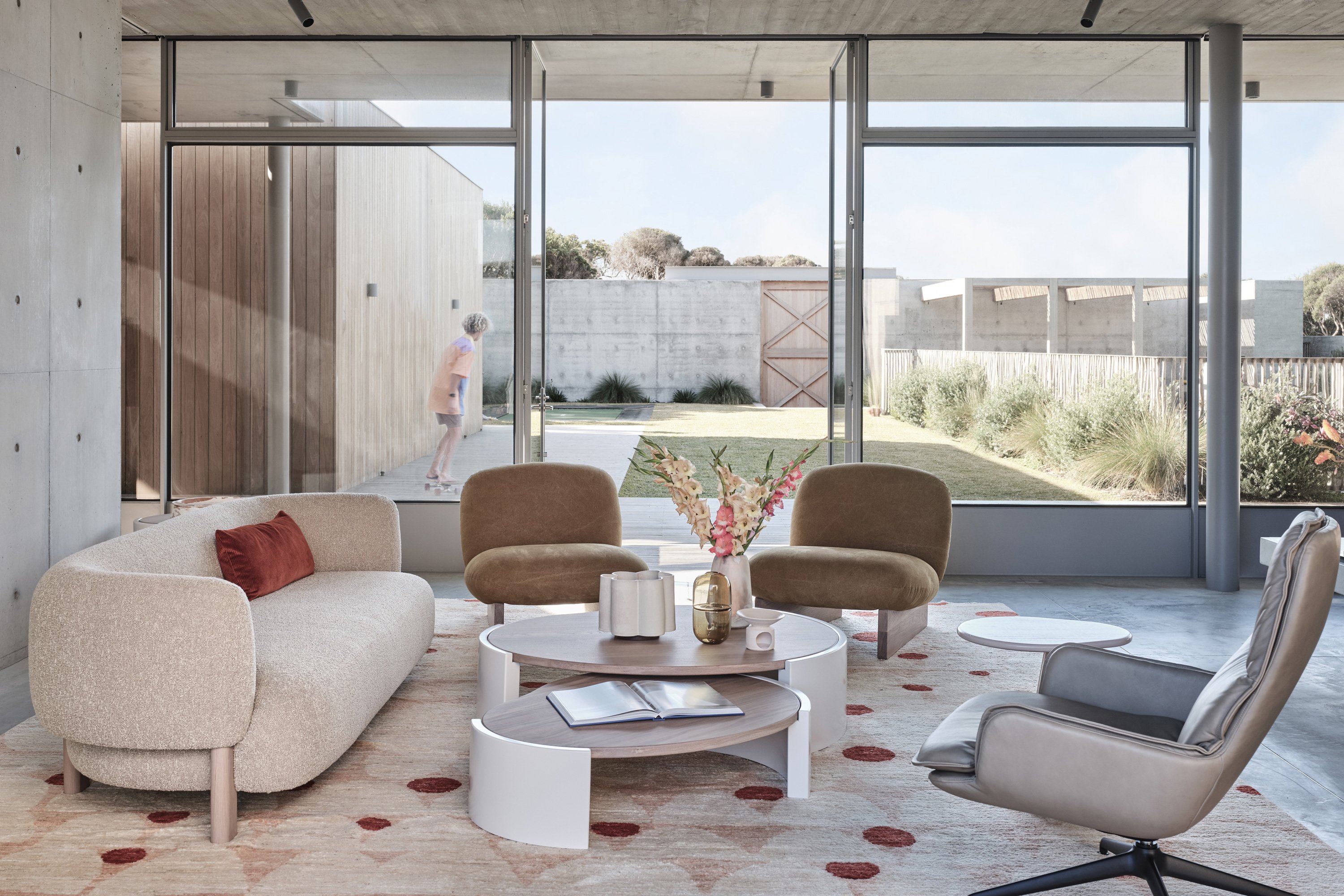 Lola Sofa, Ziggy Armchair, Frida Coffee Tables, Pepper Side Table, Banjo Armchair, Stevie Rug in Peach, Wide Scallop Vase, Sugarpill in Sargasso + Large Pebble Vase
These feelings are often unspoken and are about connection to place more than anything else. We drift in and out of spaces forgetting the impact they have or will have on our lives, floating in and out like the memories that in time will take their place. The pieces of Living Forms have been designed to be future classics, representing the best of Australian craft, made in the best materials available. These are, we believe, what tomorrow's memories are made of.
When you return to place, what will it be?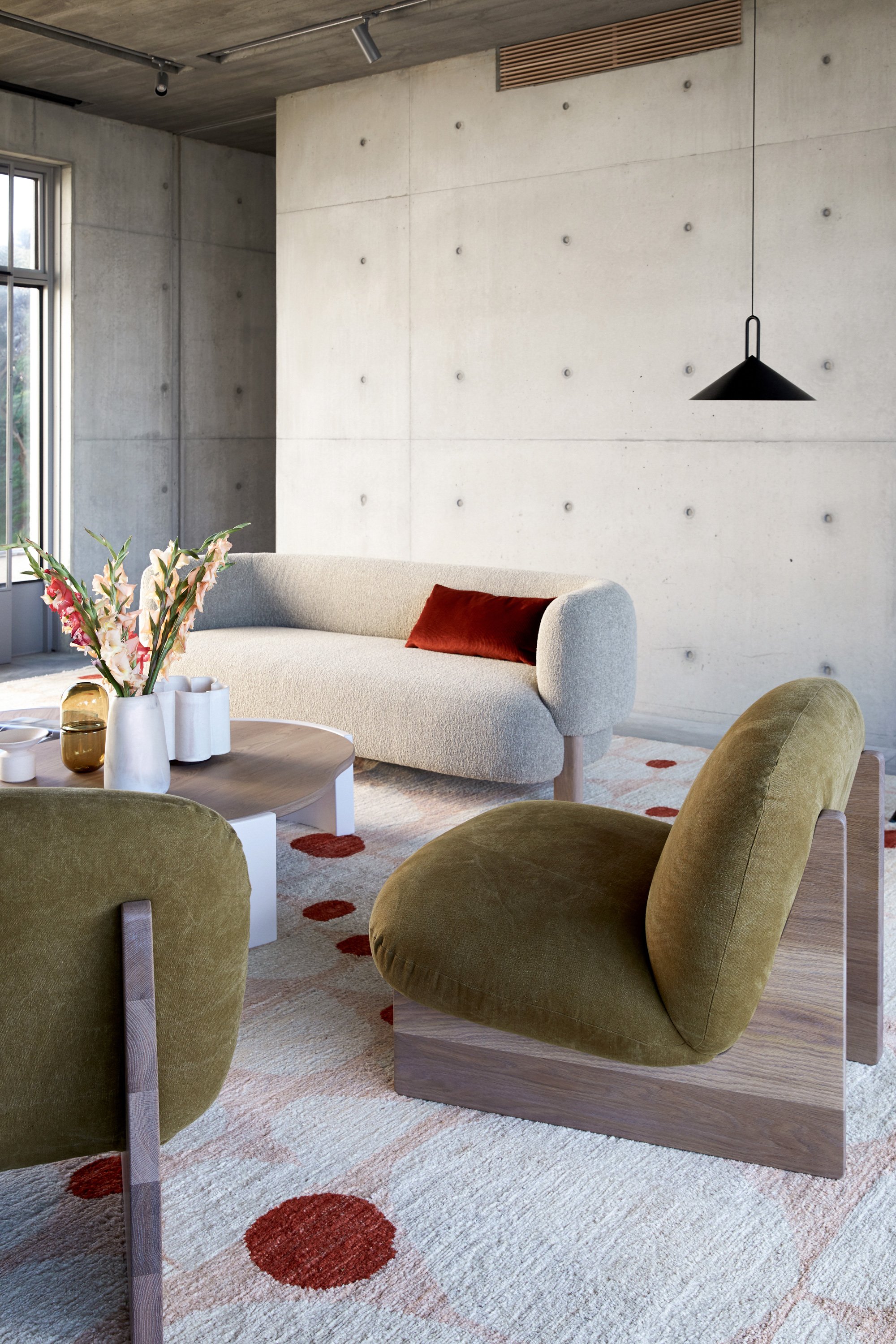 Ziggy Armchair, Lola Sofa, Frida Coffee Table, Pebble Rug in Peach, Atlas Pendant, Wide Scallop Vase, Sugarpill in Sargasso + Large Pebble Vase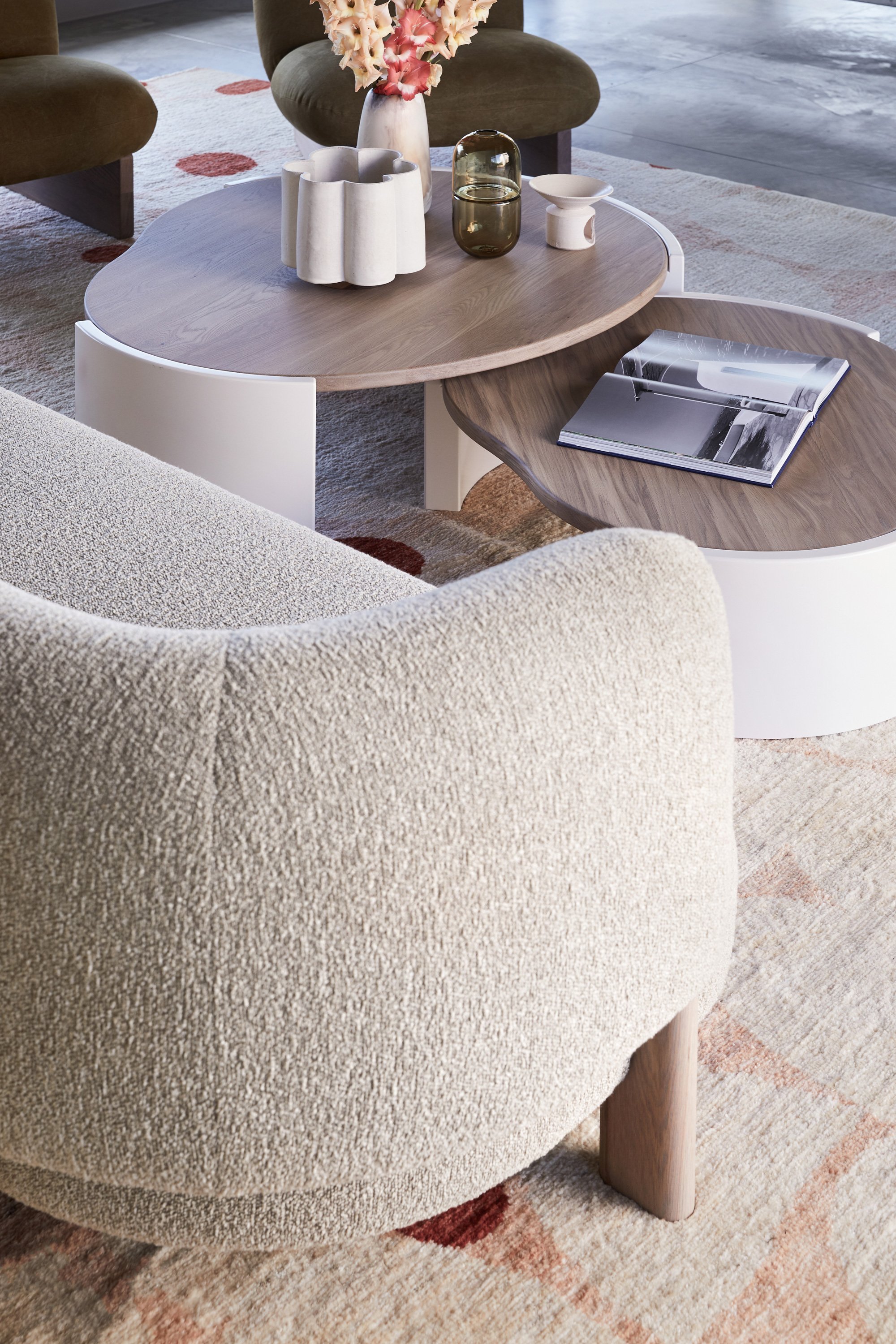 Lola Sofa, Ziggy Armchair, Frida Coffee Tables, Stevie Rug in Peach, Wide Scallop Vase, Sugarpill in Sargasso + Large Pebble Vase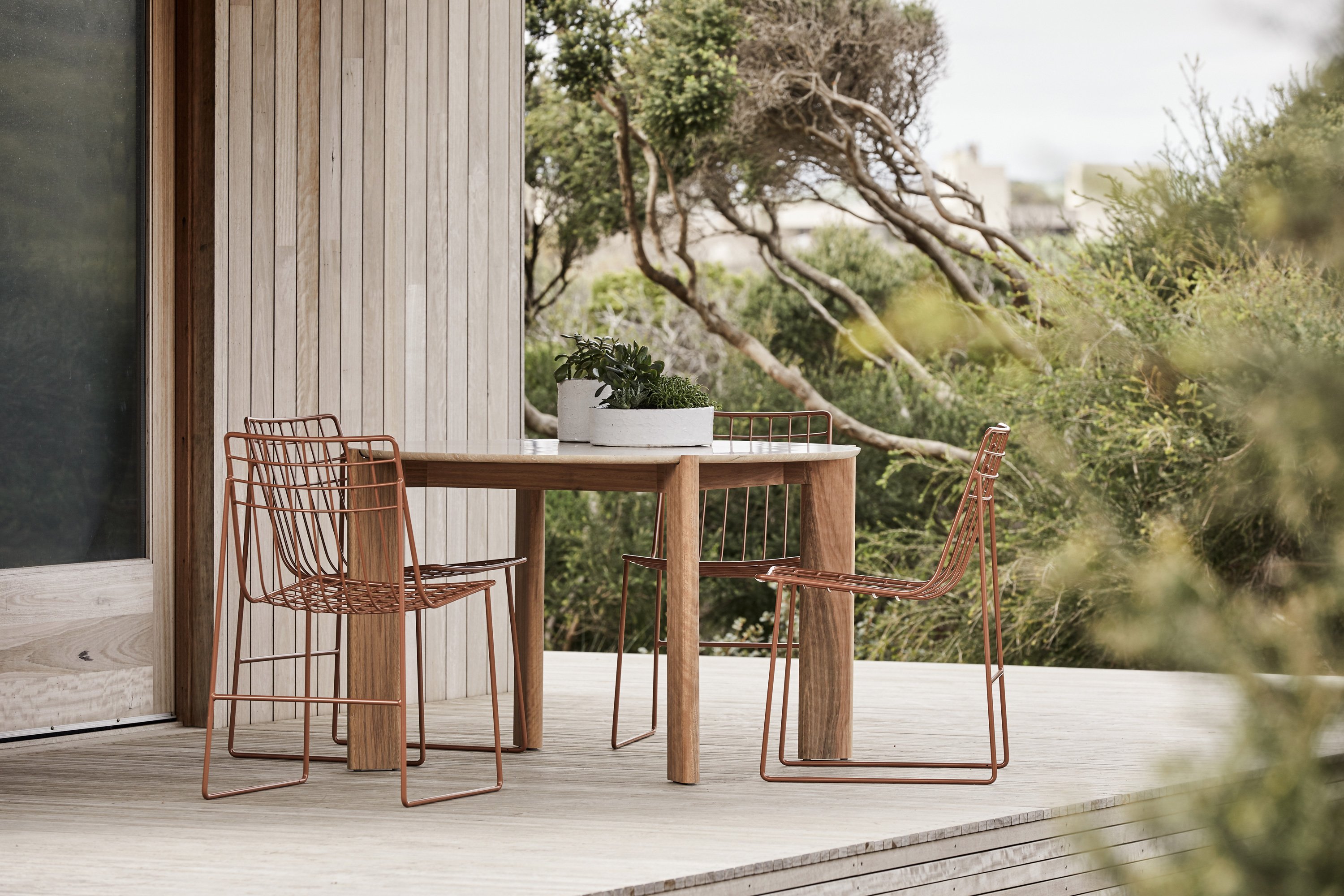 Lionel Dining Chair + Otis Outdoor Table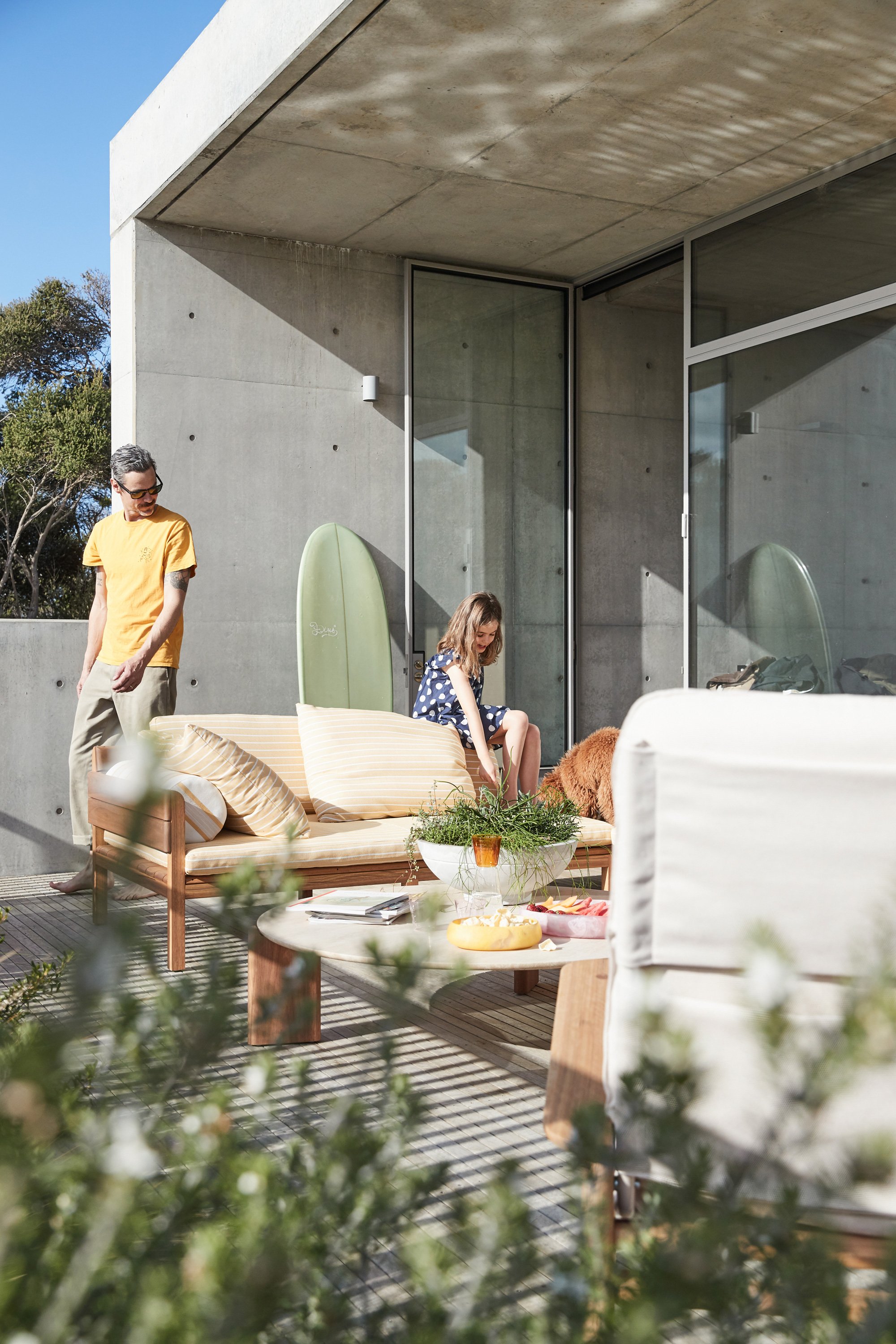 Izzy Modular, Otis Outdoor Coffee Table + Henry Armchair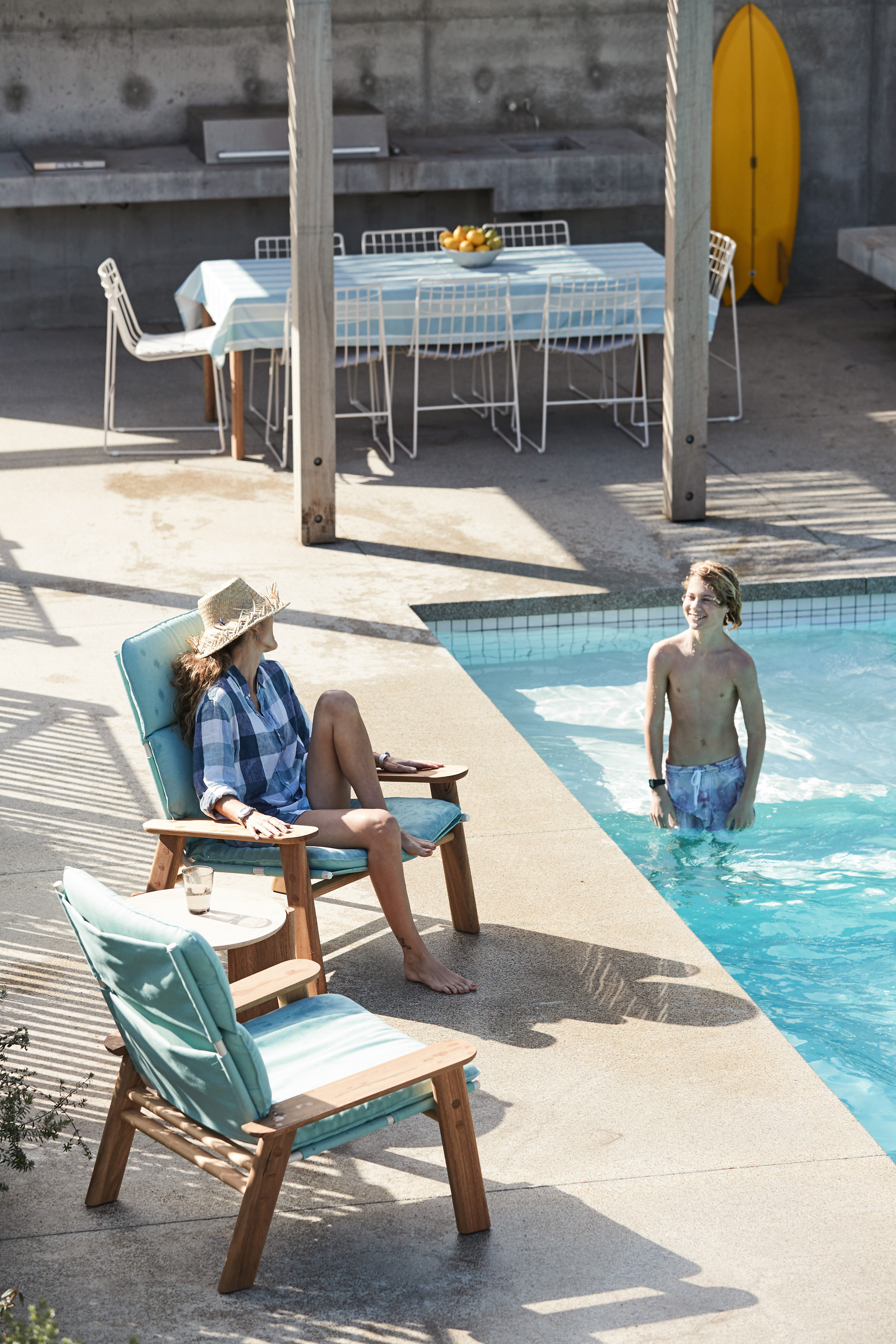 Lionel Dining Chair, Wattle Outdoor Table, Cabana Table Linen in Sky, Henry Armchair + Otis Outdoor Side Table