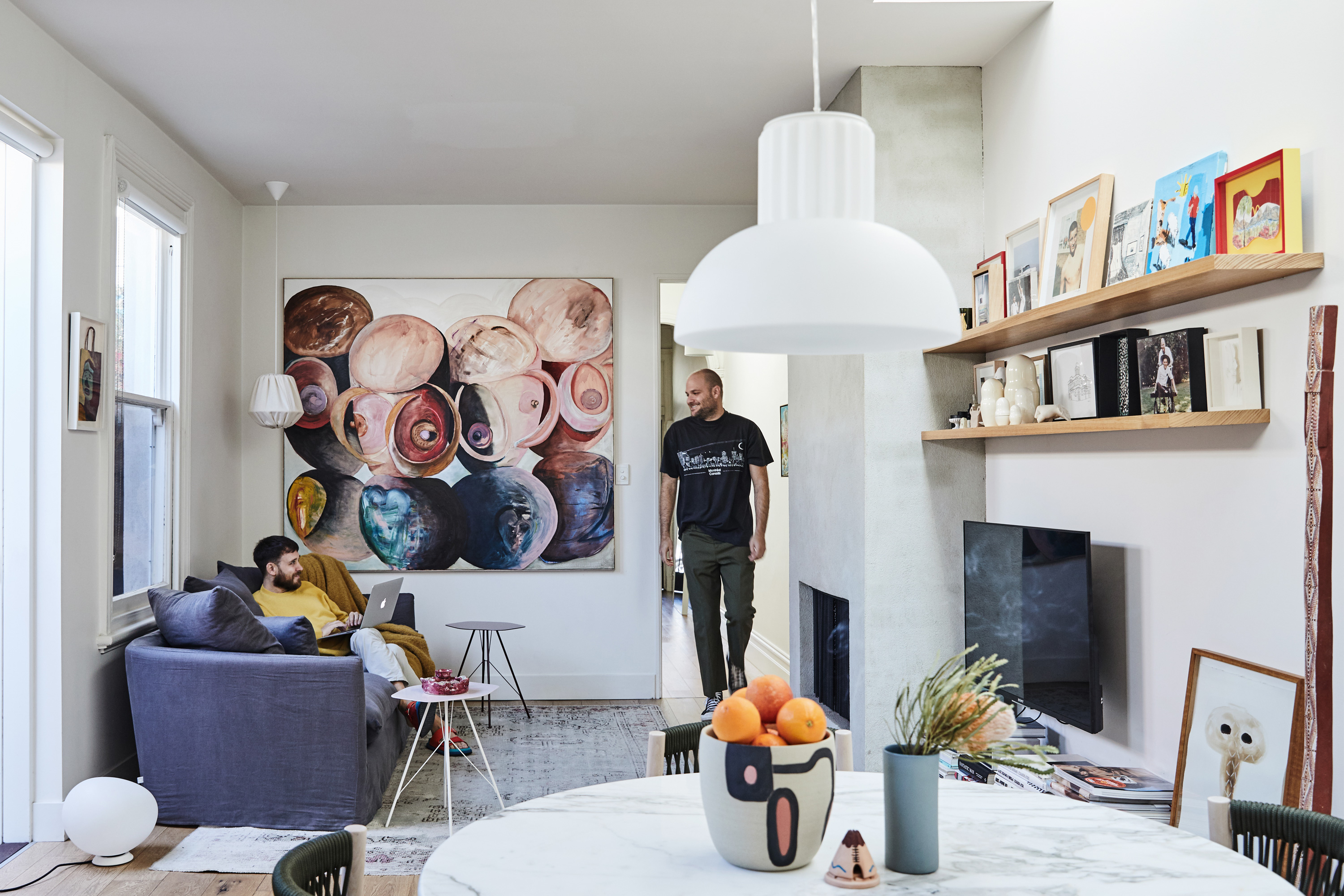 Made for Life — Mate for Life with James Vivian & Ben Esakoff
03.10.19
Friends
Tell us a little bit about yourselves and what you do for a living.

We're James and Ben. Or Ben and James. Depends who's introducing us. We're celebrating 10-years together this December. James is a dermal therapist with a clinic on High Street, Prahran, and Ben a Brand Consultant across Fashion and Retail.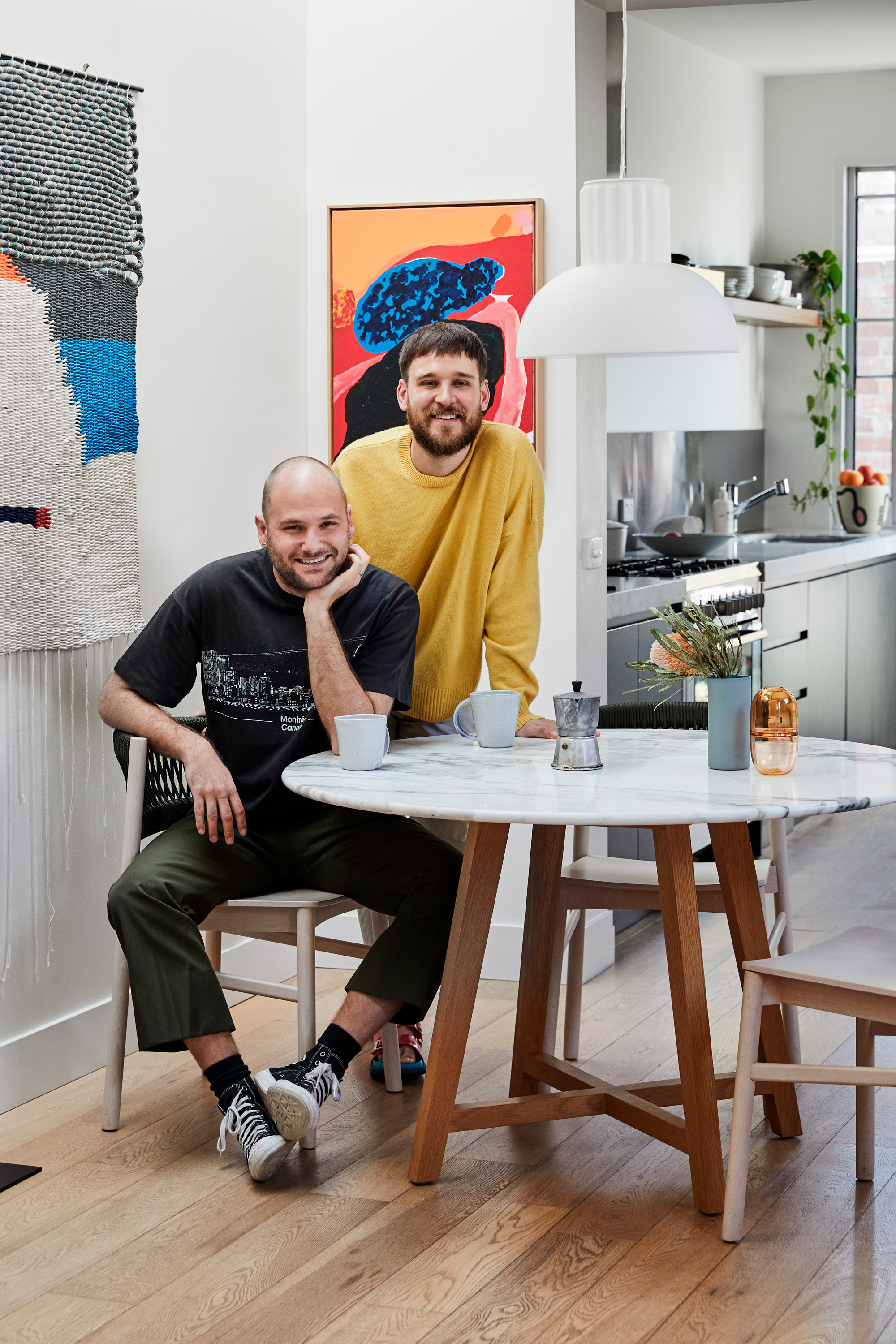 Iko Dining Table, Violet Mug + Sugarpill Vase
Can you tell us the back story of your house, how you ended up there and how you turned it into a home?

When we first started dating, James had recently purchased his first apartment and Ben was beginning to hunt for something of his own. As our relationship progressed, Ben's search hadn't turned up anything and the properties he was considering were of similar size and function to James' (one bedroom). So James sold his apartment to allow us to purchase a more substantial home together. It took over 12-months of auction close calls and on Ben's 30th birthday we purchased our first home together in Cremorne. We really didn't think we'd get it. It was ticking so many boxes and both James and Ben were equally passionate, which hadn't been the case for previous properties we had bid on. It was meant to be. It had been newly renovated by its previous owners and we were thrilled with all their design selections and thoughtfulness. It was the perfect canvas for us to make our home.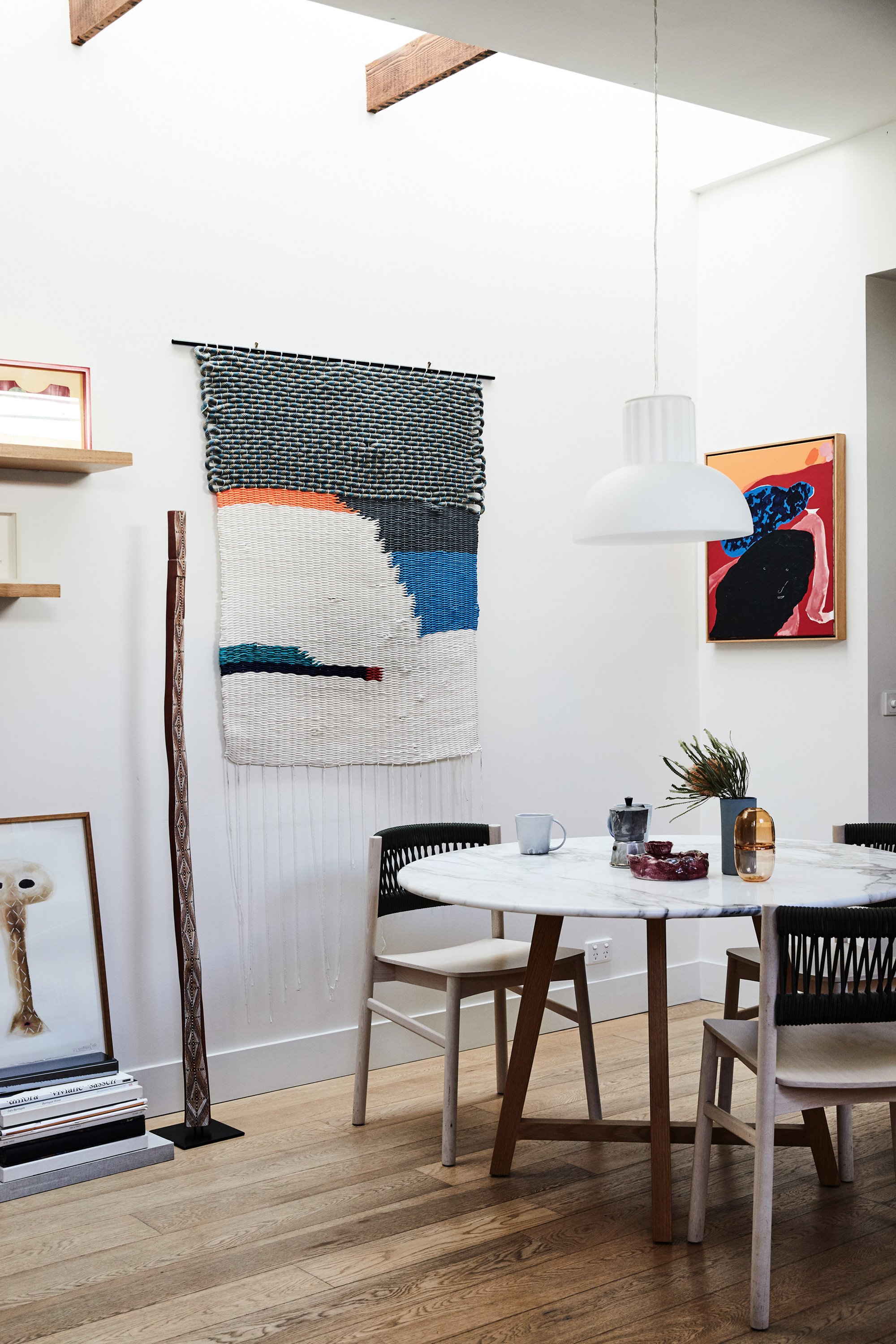 Iko Dining Table, Violet Mug + Sugarpill Vase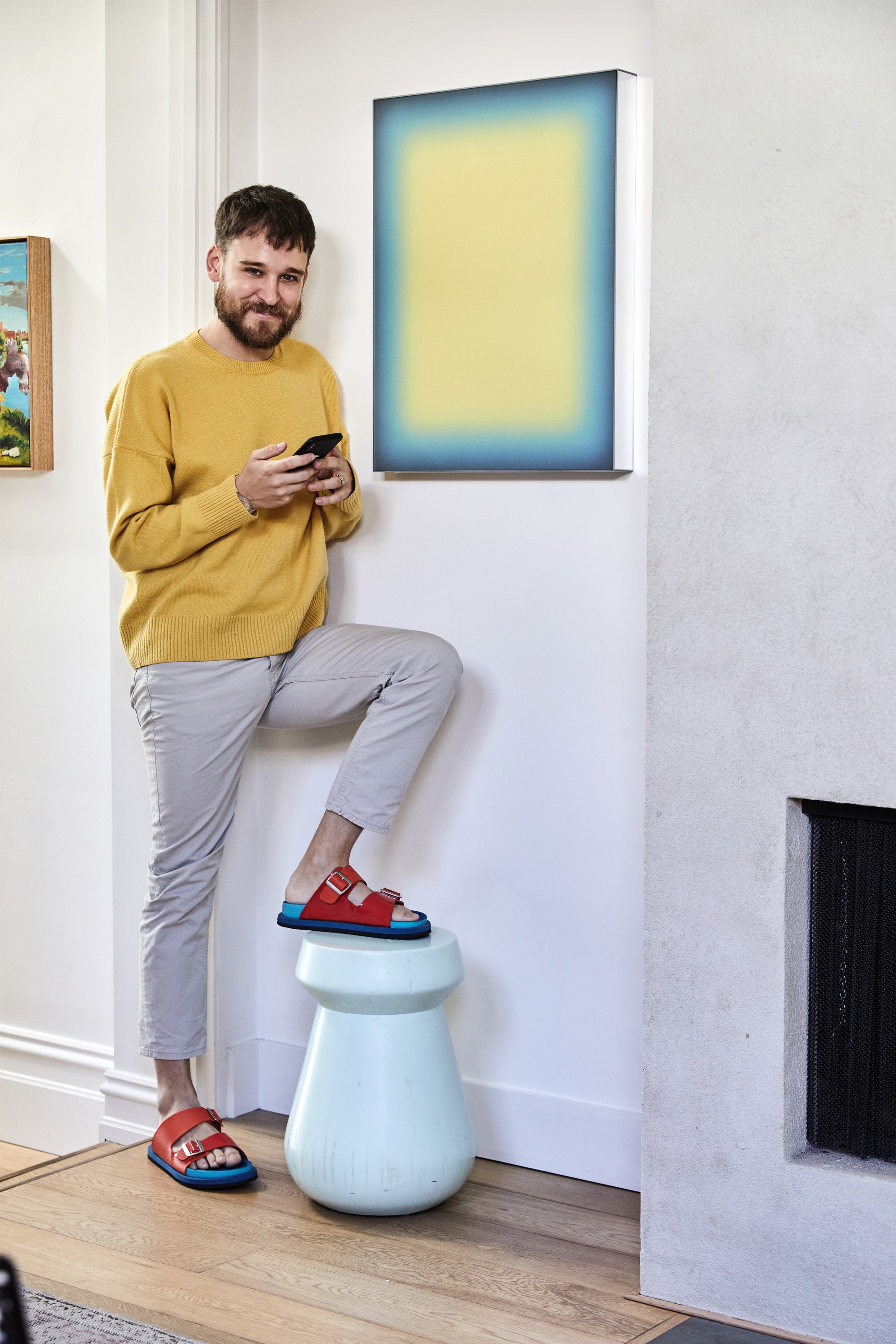 Stanley Stool
You have quite an eclectic collection of furniture and homewares, did this happen organically or was it a conscious effort?

Our previous home was a one-bedroom apartment which had been decorated in mid-century style sympathetic to the building and its beautifully maintained features. This furniture was sold prior to us moving into Cremorne so we really started from scratch. Neither one of us know what we're doing interiors-wise and we both have extremely polar tastes and preferences. Our home is a physical representation of our combined tastes and we love our home and spending time either together or with friends therein. It's a constant evolution and we never really feel like it's complete. As we change, our home changes with us.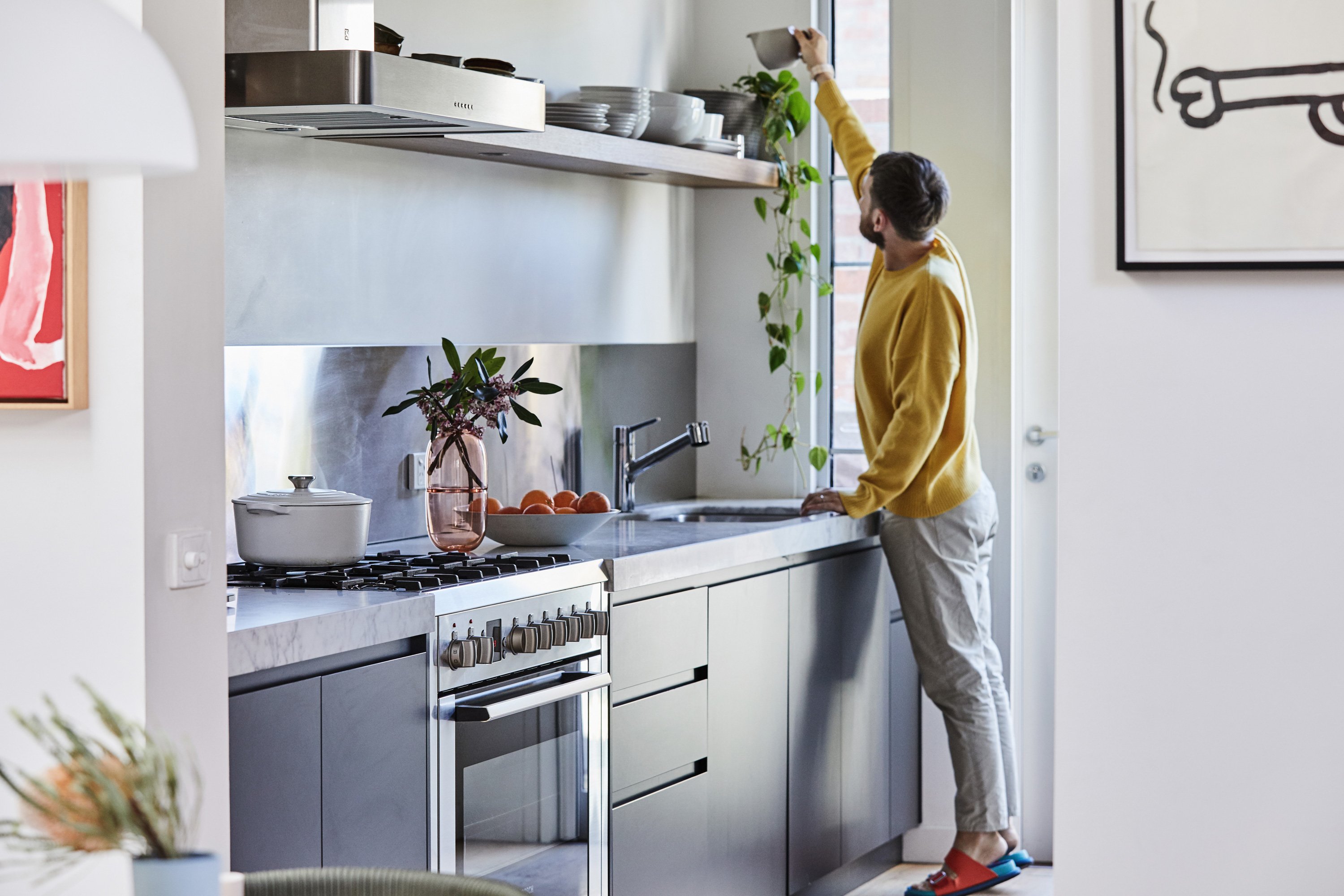 Sugarpill Vase + Violet Bowl
What are some of your key/favourite pieces in the house?

We love our collection of lamps and lighting as they provide a dramatic effect at night, offset by the generous natural light available during the day. We love staring at our fireplace and talking about lighting a fire but never doing it. We love our bed adorned with Jardan linen and we recently installed bedheads which make us feel very grown up.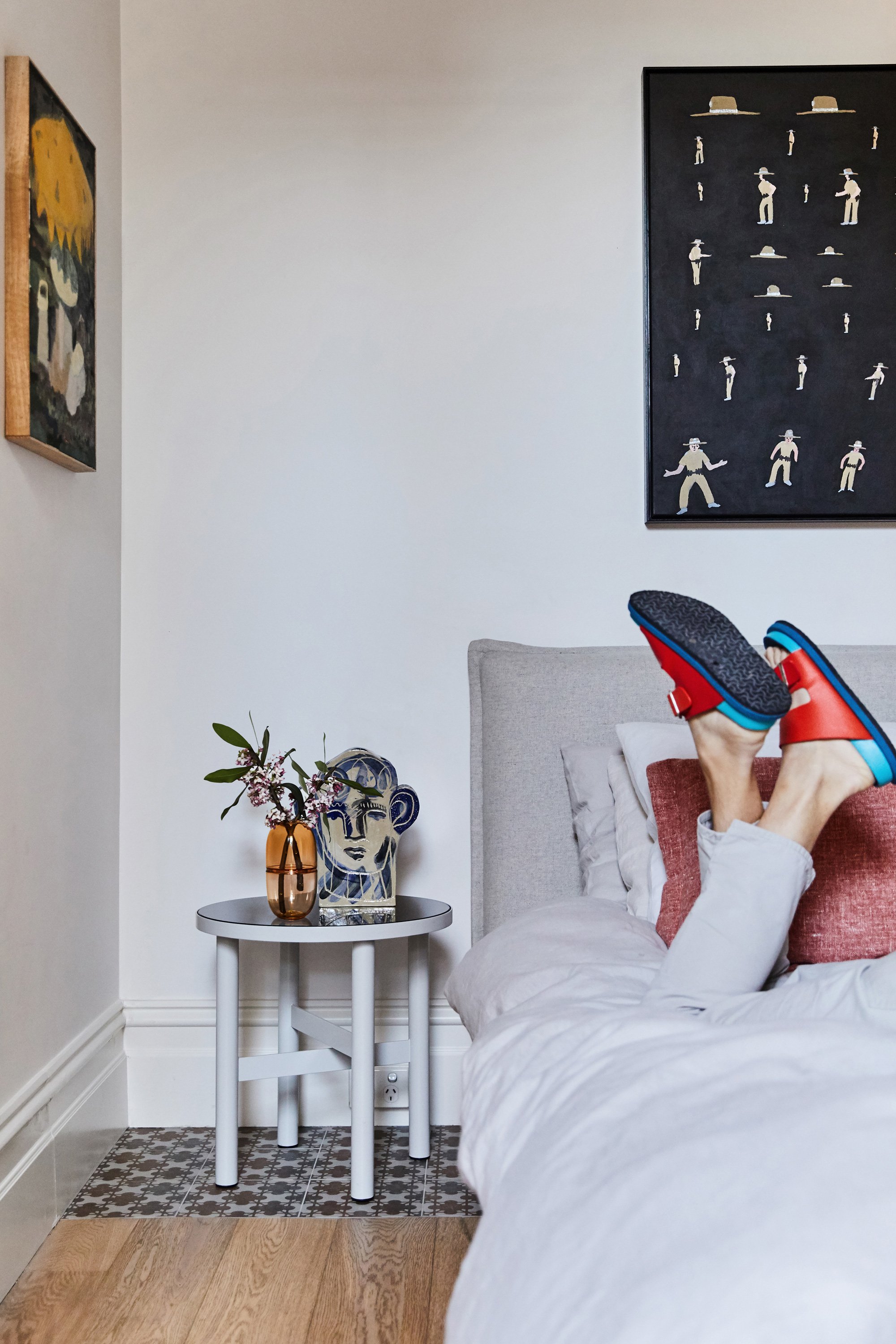 Sidney Side Table, Sugarpill Vase + Stonewash Grey Bed linen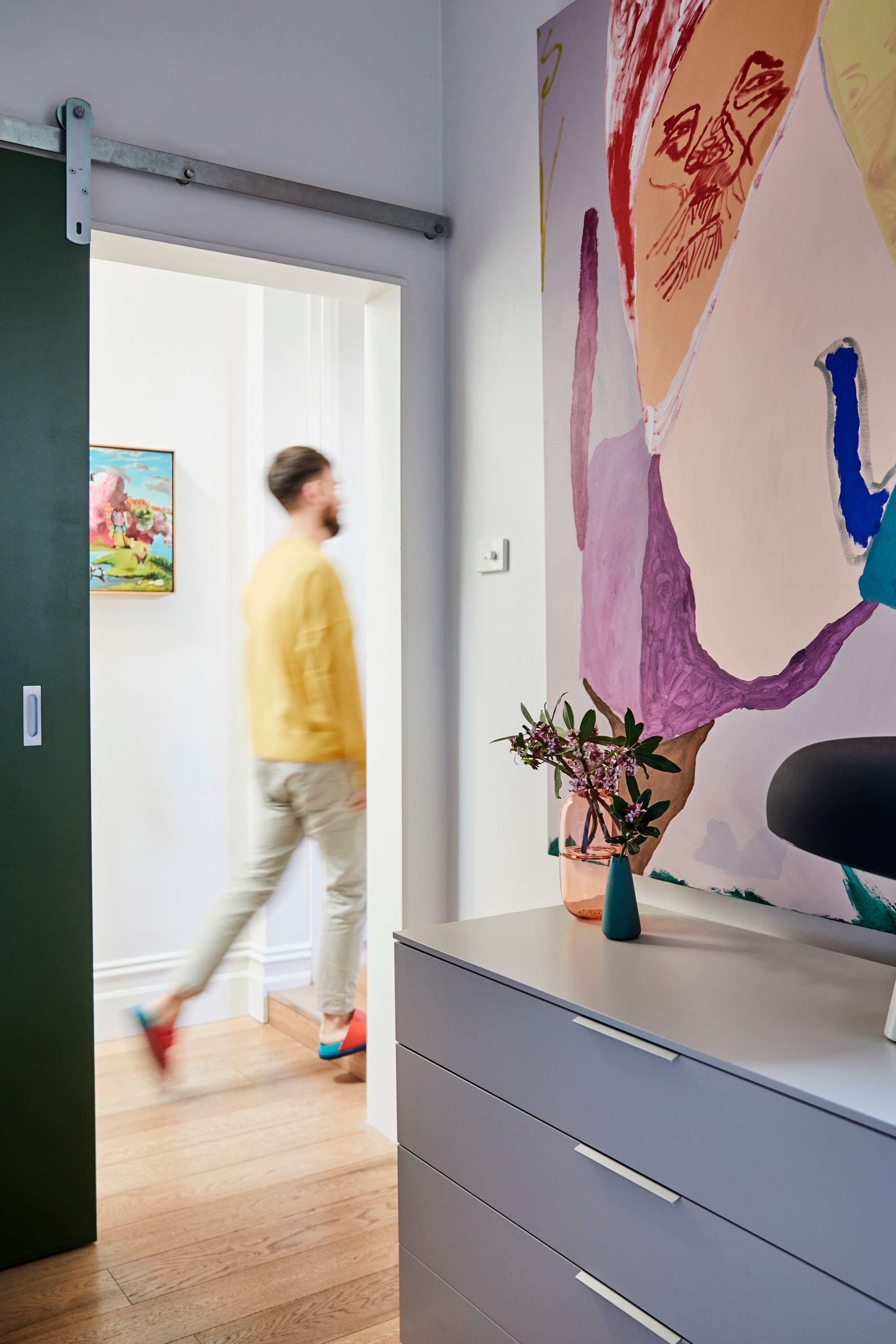 Sugarpill Vase
Are there any objects that have specific sentimental value or stories behind them?

We love the spirit that art brings into our home. We continue to collect art from all over the world and provide it with home inside of ours. Many of the works are extremely dear to us and we relish in their company daily. One of our first pieces purchased for Cremorne was a small rug from Loom for the living area. It had been beautifully distressed and improves with age every day. When Ben's grandmother came to visit for the first time she noticed the rug and suggested "Now, when you've saved up a little bit of money you'll have to buy yourself a new rug." We also have a Bel mirror by Jardan perfectly leaning in the hallway so you can check yourself out prior to departure. Ben's grandmother also wondered when it was being moved to its appropriate home. Slightly differing tastes…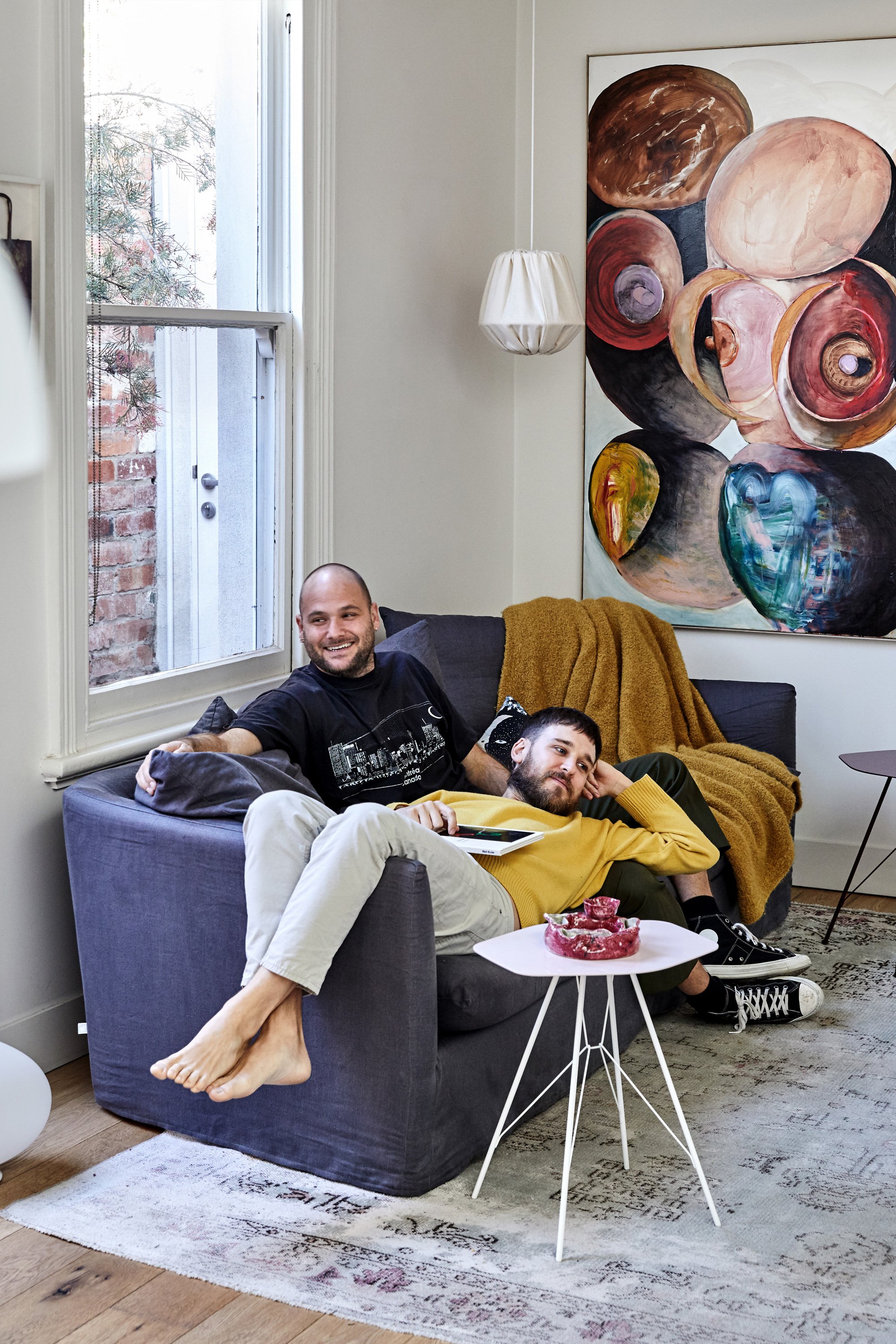 Cleo Sofa + Bobby Blanket

What is your favourite TV show to watch on your Cleo sofa?

Currently, Season 2 of Fleabag and Season 100000 of Real Housewives of Orange County.

What is your favourite memory that has been shared around your Iko table?

For James, it's cleaning off a pool of beer post-Ben's last work Christmas party after-party (warning: beer eats into marble when left overnight!). For Ben, perhaps not having to clean up the beer and sleeping longer in our Jardan linen?!
Photographed by James Geer.