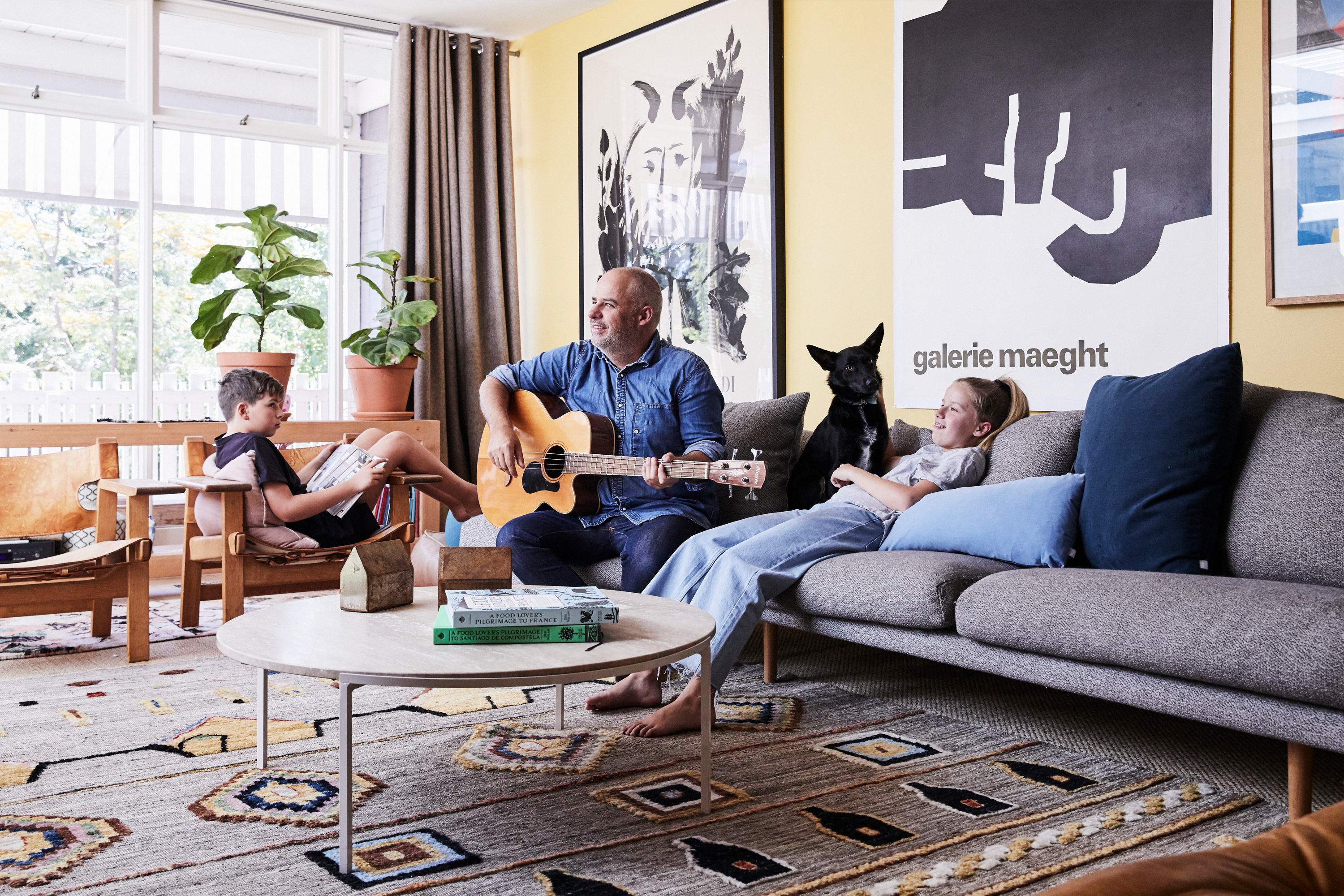 Made for Life — Mate for Life with Sam Johnson aka the Poster King
22.01.20
Friends
Tell us a little bit about yourself and what you do for a living.
My name is Sam Johnson aka the Poster King
I'm the father of Gracie, Charlie and Lillie (our dog)
I sell beautiful original vintage posters in my Armadale store – Vintage Posters
I love design, bold type and colour
I travel twice a year to source stock
I love the beach and surfing
I have ripper mates who are my world – they help me
I lost my wife Shazza so I'm the full-time dad of Gracie and Charlie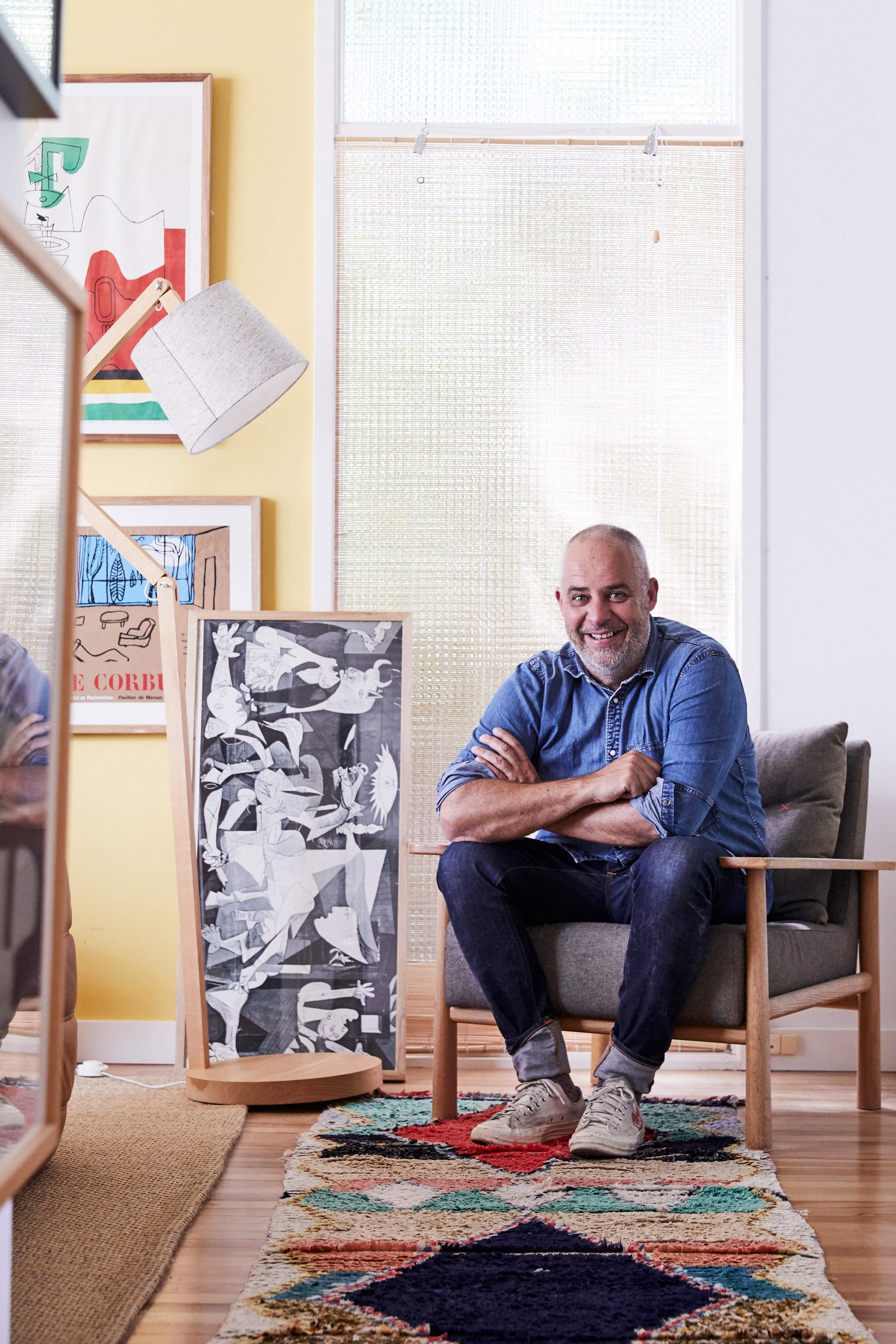 Archie Armchair
Can you tell us the back story of your house, how you ended up there and how you turned it into a home?

I call our house Latvia
I bought with my late wife Shazza
We spotted the ad in the Age newspaper on a Wednesday
The ad said 1960's house for auction this Saturday
Shazza and I went to have a look at 10am then went back for another look at 5pm
She goes buy it
We bought it on Saturday at 11.35am
I was the only bidder, go figure
We cried with joy….Latvia was ours!
We drank champagne
Then the kids came along
I was told we need to renovate it
We got some our creative friends involved and they took it to the next level
We lost Shazza at the end of the renovations to cancer
She said make sure my kids live in a happy home
Hopefully I have achieved this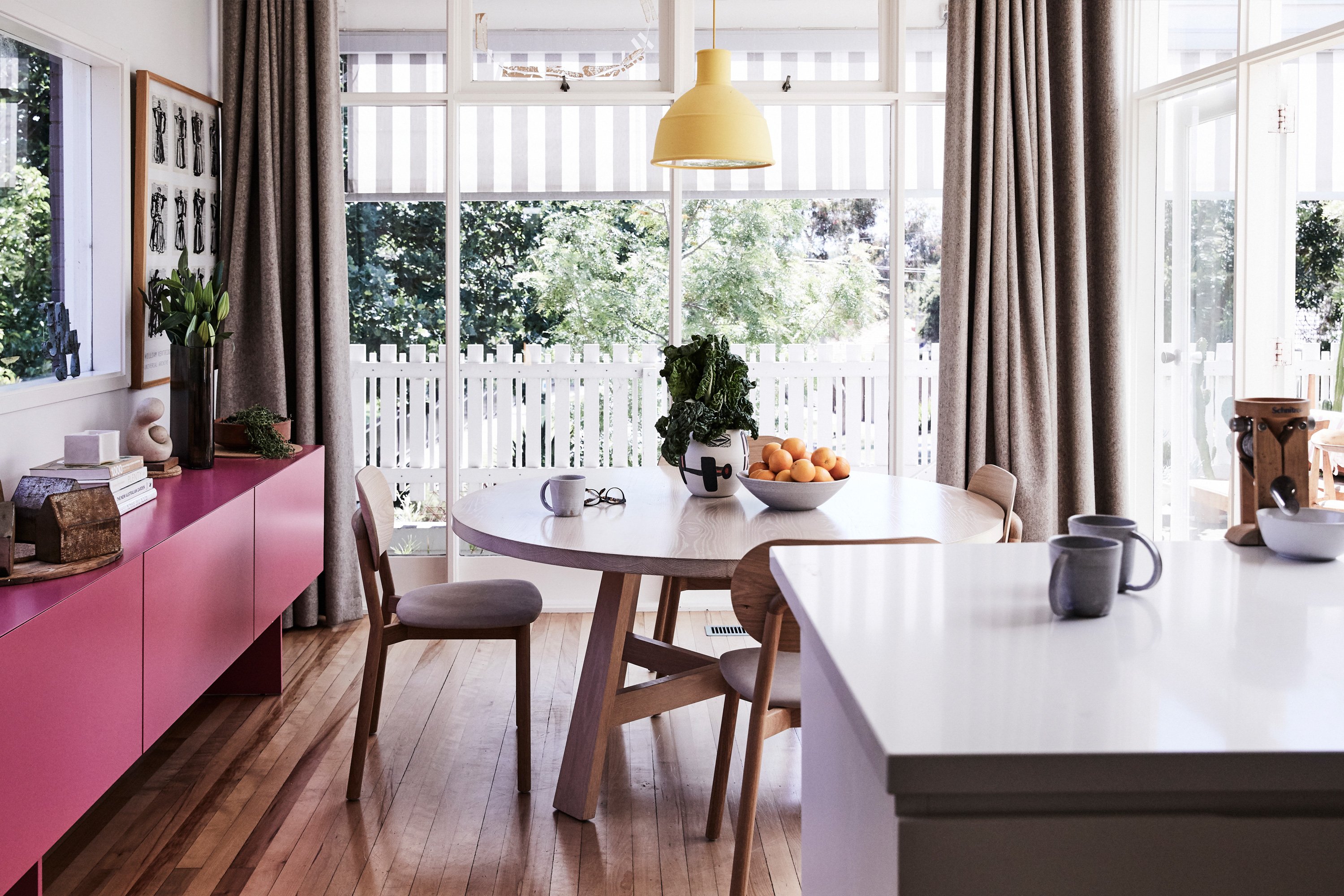 Mist Vase, McKenzie Dining Chair, Flynn Table, Violet Mug, Trade the Mark Vase + Violet Bowl
You have an eclectic collection of furniture, art and homewares, did this happen organically or was it a conscious effort?

Furnishing was fun, it wasn't a conscious effort
I knew Nick from Jardan for years
Loved what he did and we needed some pieces
So we filled our home with the Nook sofa, Alby ottoman, Bandy stool, Archie armchair, Flyn dining table, Alice coffee table, Flyn side table, Mckenzie dining chairs, Joy ottoman and a selection of homewares
The rest the Danish stuff came from trips, auctions and friends' shops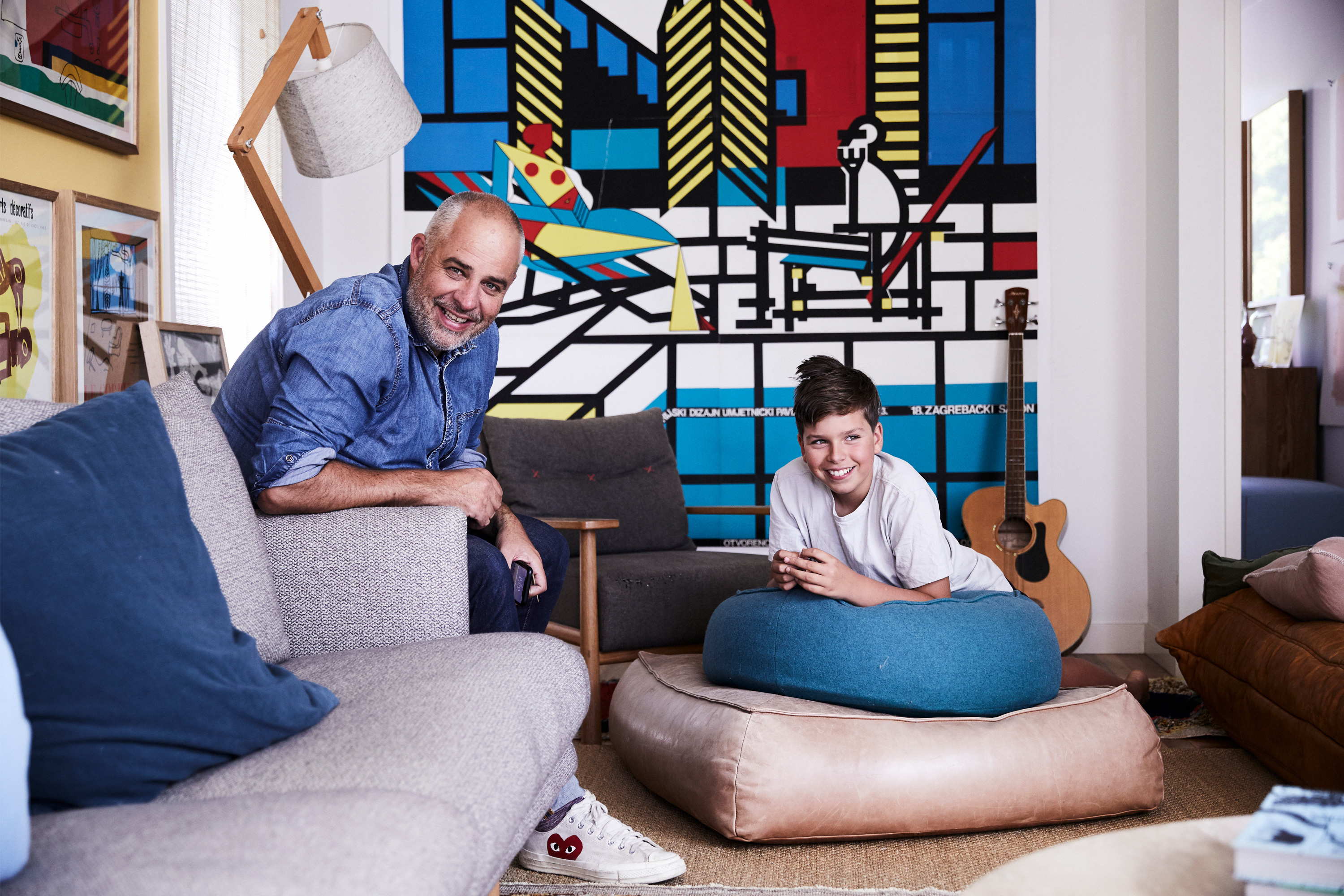 Nook Sofa, Roy Cushions, Archie Armchair + Alby Ottomans
What are some of your key/favourite pieces in the house?

Love the massive Boris Bucan screen print in the lounge room and the massive 1953 Picasso
The Bandy stool is a personal favourite, I laugh as I knew the late great painter David Band such a great artist and Scotsman

Are there any posters that have specific sentimental value or stories behind them?

I love the Childa
I bought this with Gracie and Charlie in Paris 3 years ago
They loved it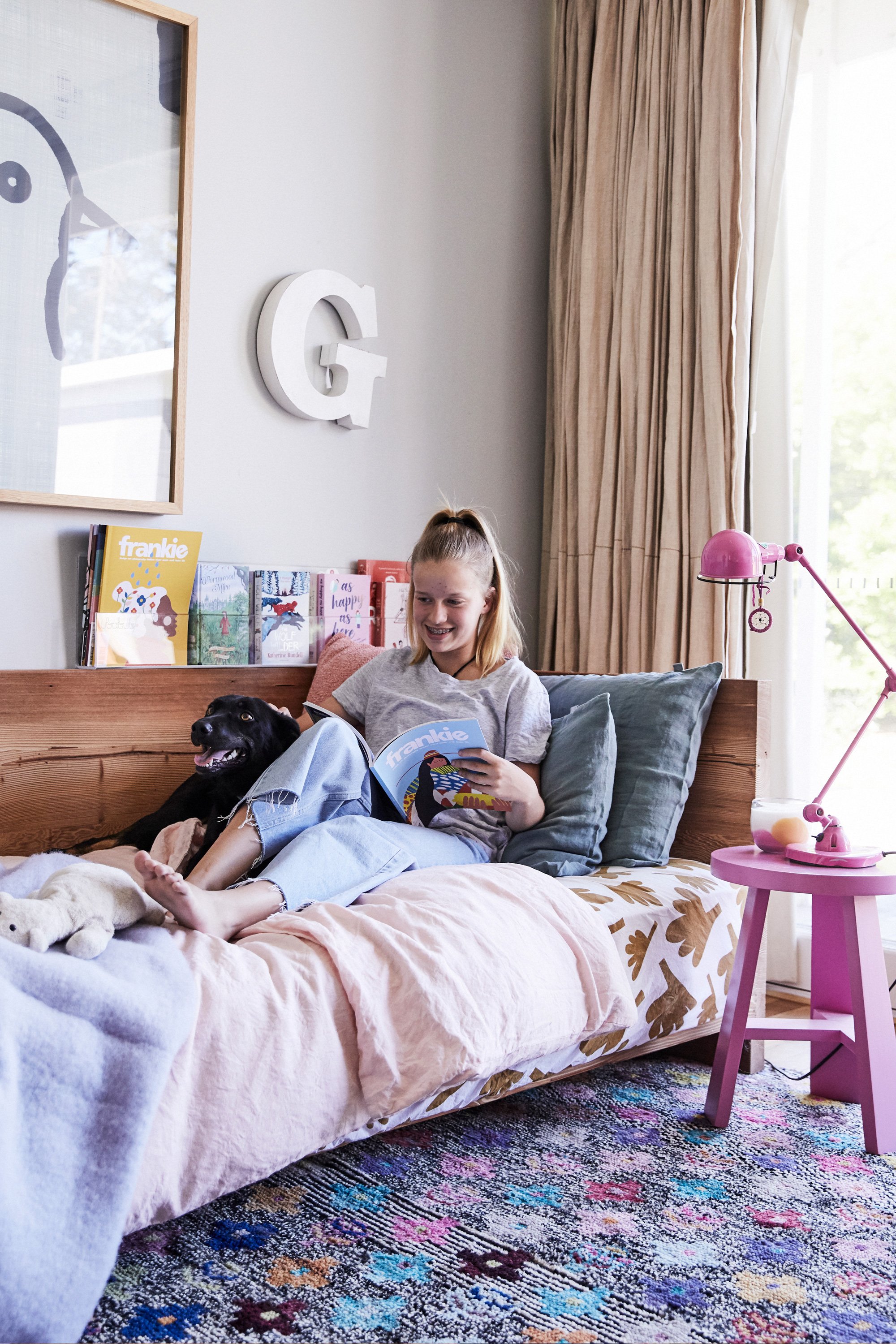 Alfie Throw, Airo Bed Linen, Flynn Side Table + Desert Rose Candle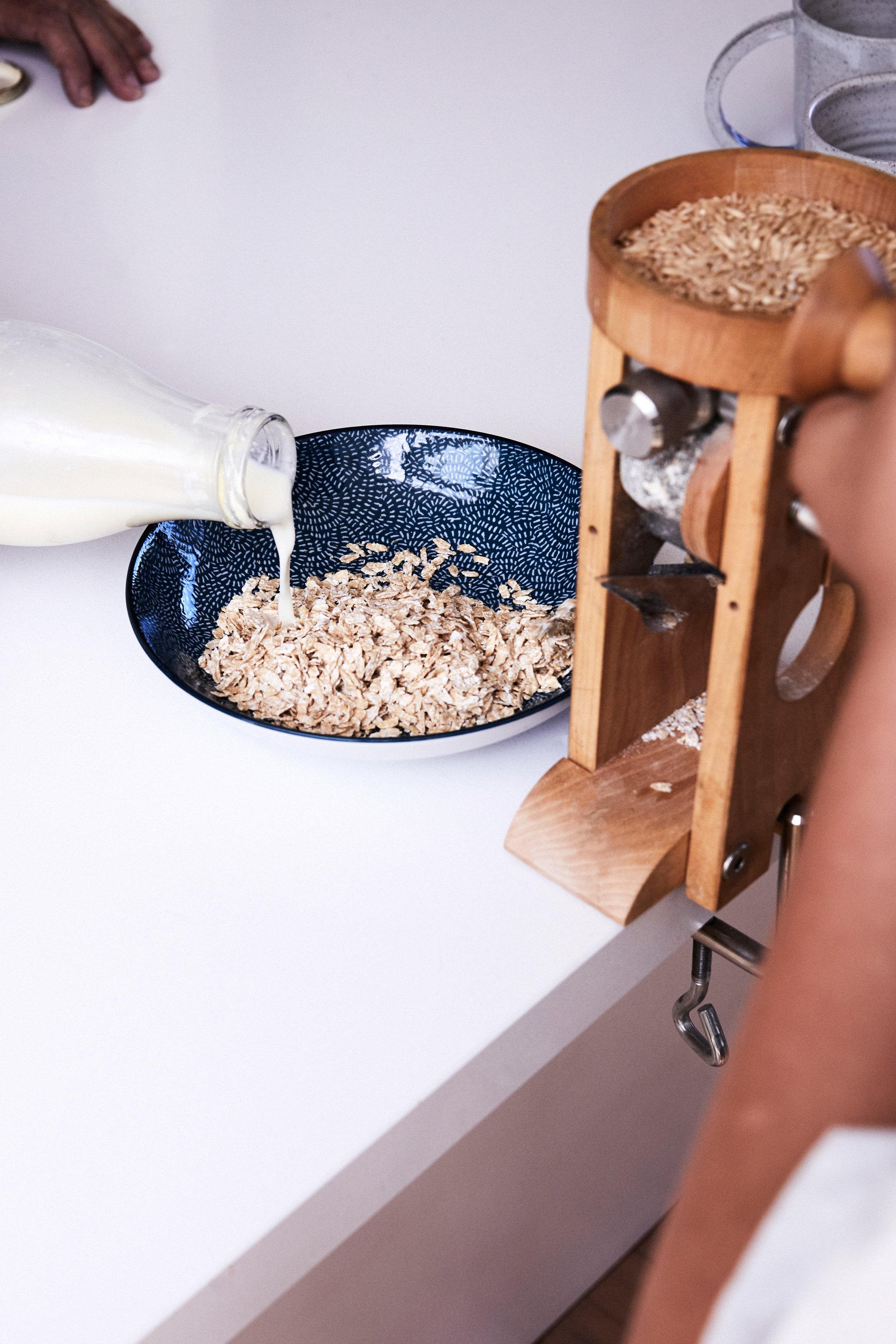 Can you tell us a little bit about your Oat Roller!

It's a Snitzer by skippymills.com.au
It's the best breaky ever
My bestie Joost Bakker got me this
He comes by every Tuesday with fresh eggs, yogurt and milk
In winter we make porridge in summer bircher
Everyone should get one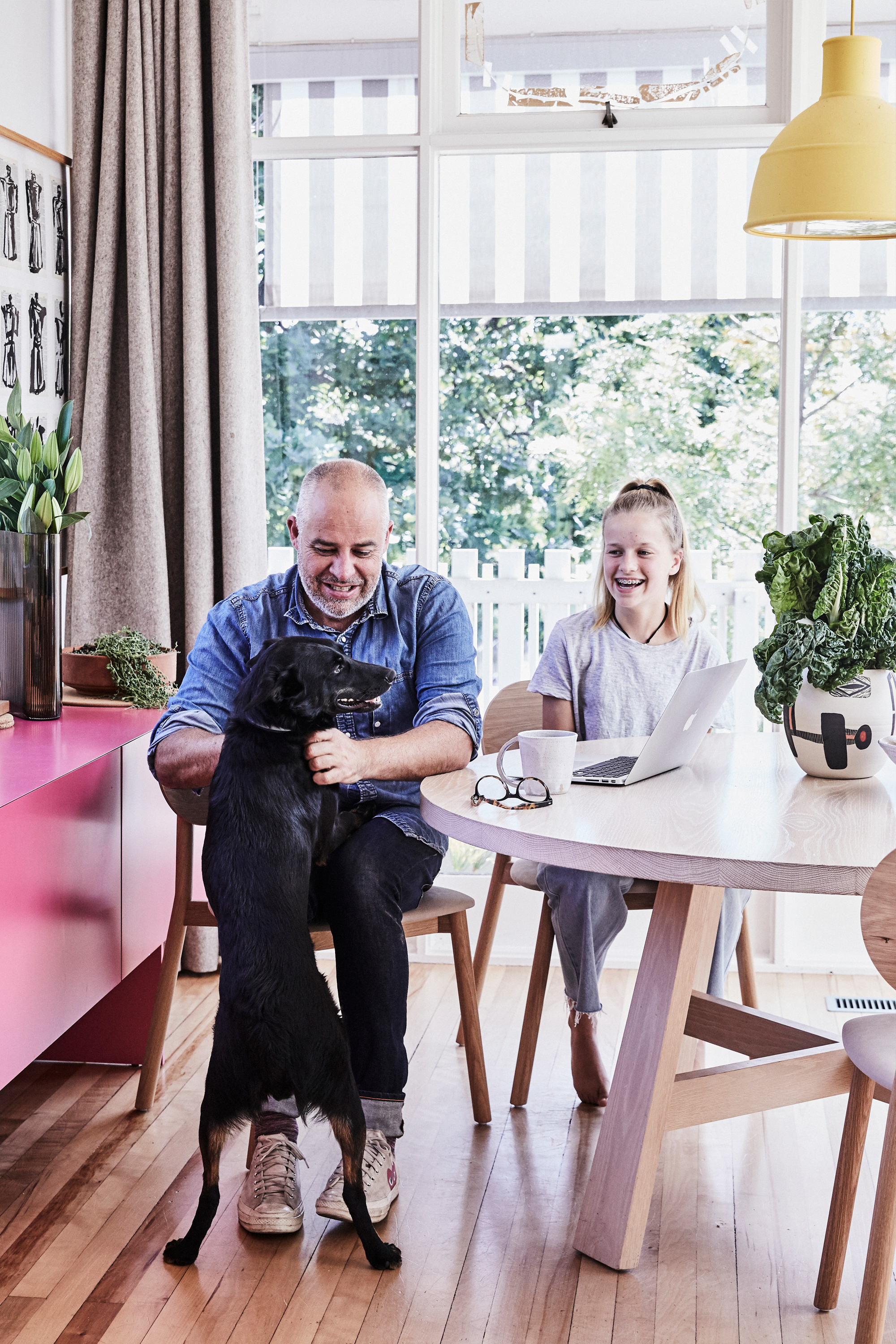 Mist Vase, Mckenzie Dining Chair, Flynn Table, Ivy Mug + Trade the Mark Vase
What is your favourite memory that has been shared around your Flyn table?

We love dinner time chats and laughs
Watching the kids grow up
Seeing Charlie's graffiti under the table was cool
Hungry kids and great mates
Everyone enjoying my flat head
I eat too much at that table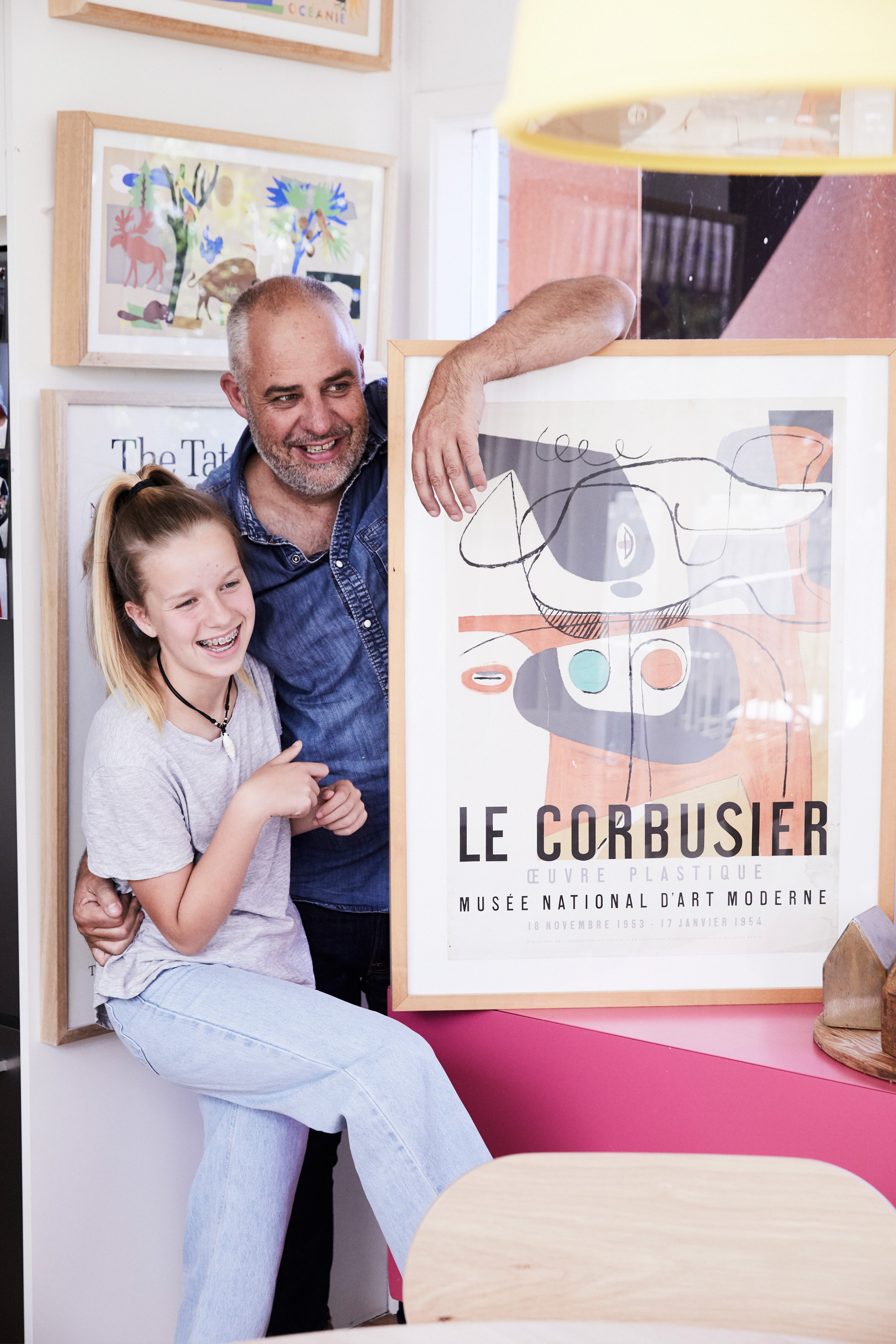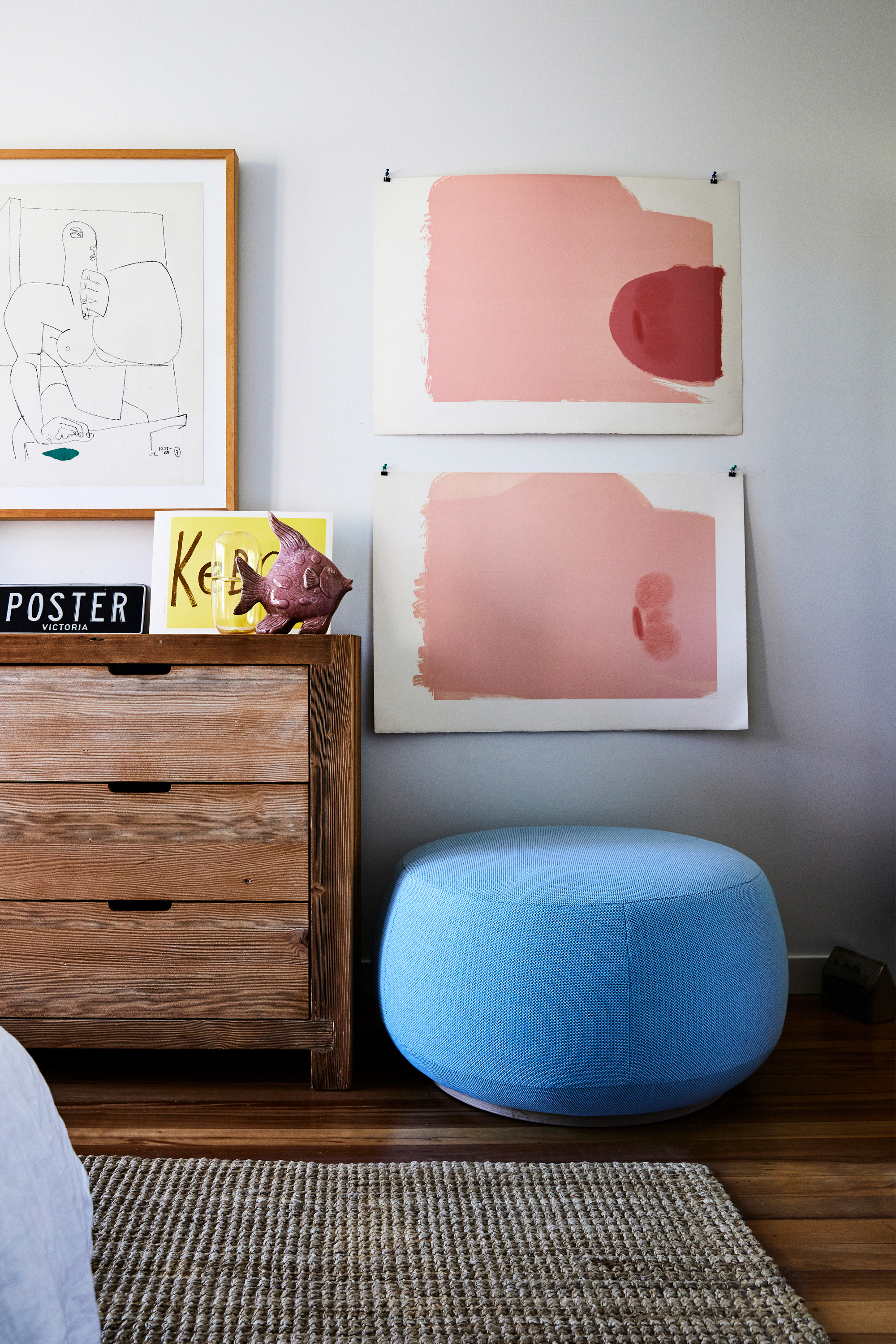 Joy Ottoman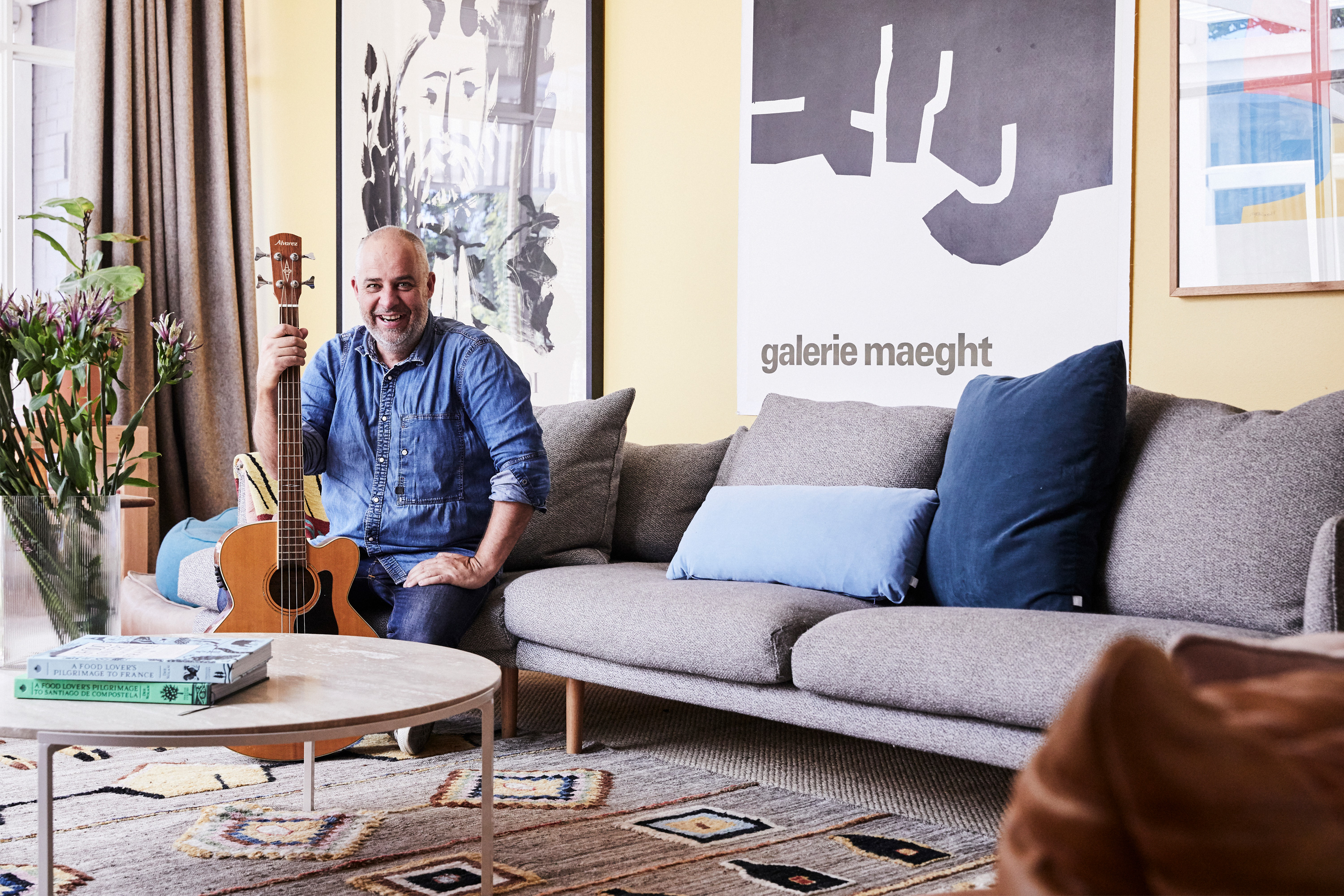 Alice Coffee Table, Dari Camel Rug, Nook Sofa + Roy Cushions
What is your favourite TV show to watch on your Nook sofa?

We love watching the Carlton Blues on the Nook
Get around them this year da da da da da and of course the World Surf League as I'm the Wipeout King.