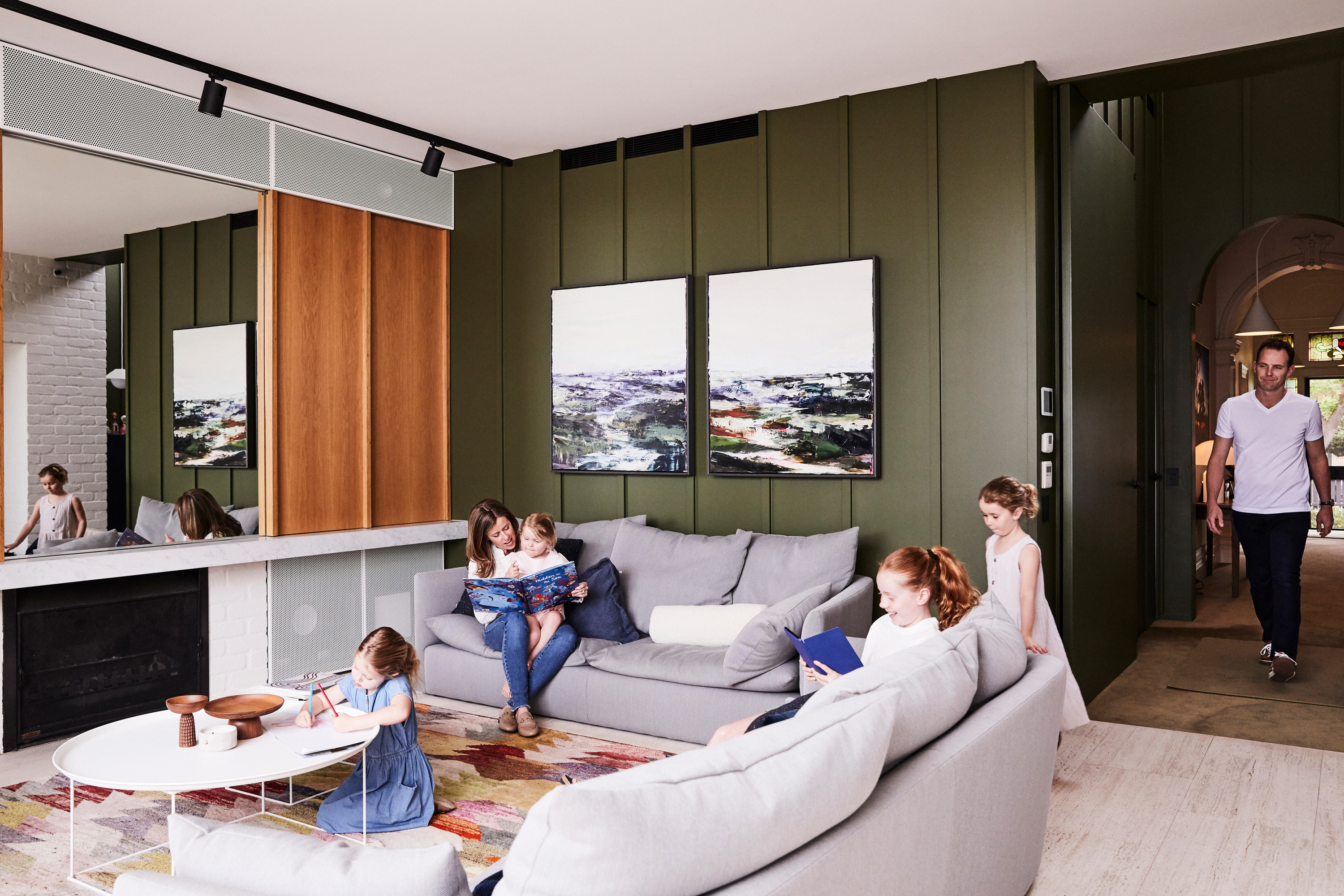 Made for Life — Mate for Life with the Freeman Family
13.01.20
Friends


Tell us a little bit about yourselves and your girls.

Ben and Sarah are both medical doctors, working in the specialty field of anaesthesia. We have four beautiful daughters, Lucy aged 9 years, Charlotte aged 7 years, Amelia aged 5 years and Isobel aged 3 years. Their newest addition to the family is a gorgeous black Labrador puppy called Molly!

"We have a very busy life juggling hospital-based work with long hours, and a full family schedule of school, kindergarten and the associated activities. The girls are very active and love all sorts of sports including basketball, swimming, tennis, netball and cycling, but they are equally interested in piano, reading, craft and cooking which makes for a great balanced home life. Ben and I also volunteer our spare time to the committee of our school and kindergarten, basketball coaching & the occasional long distance run or gym session!"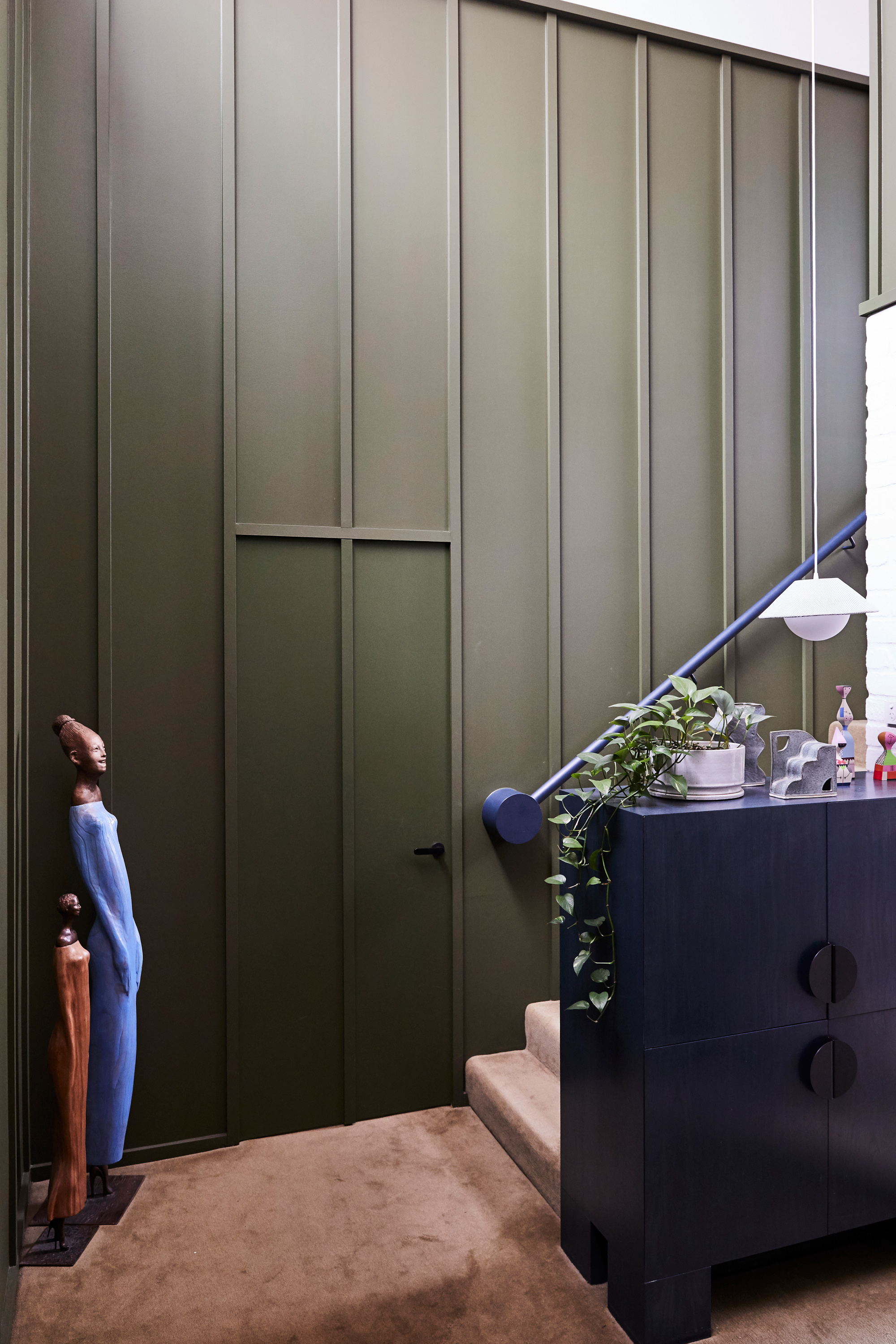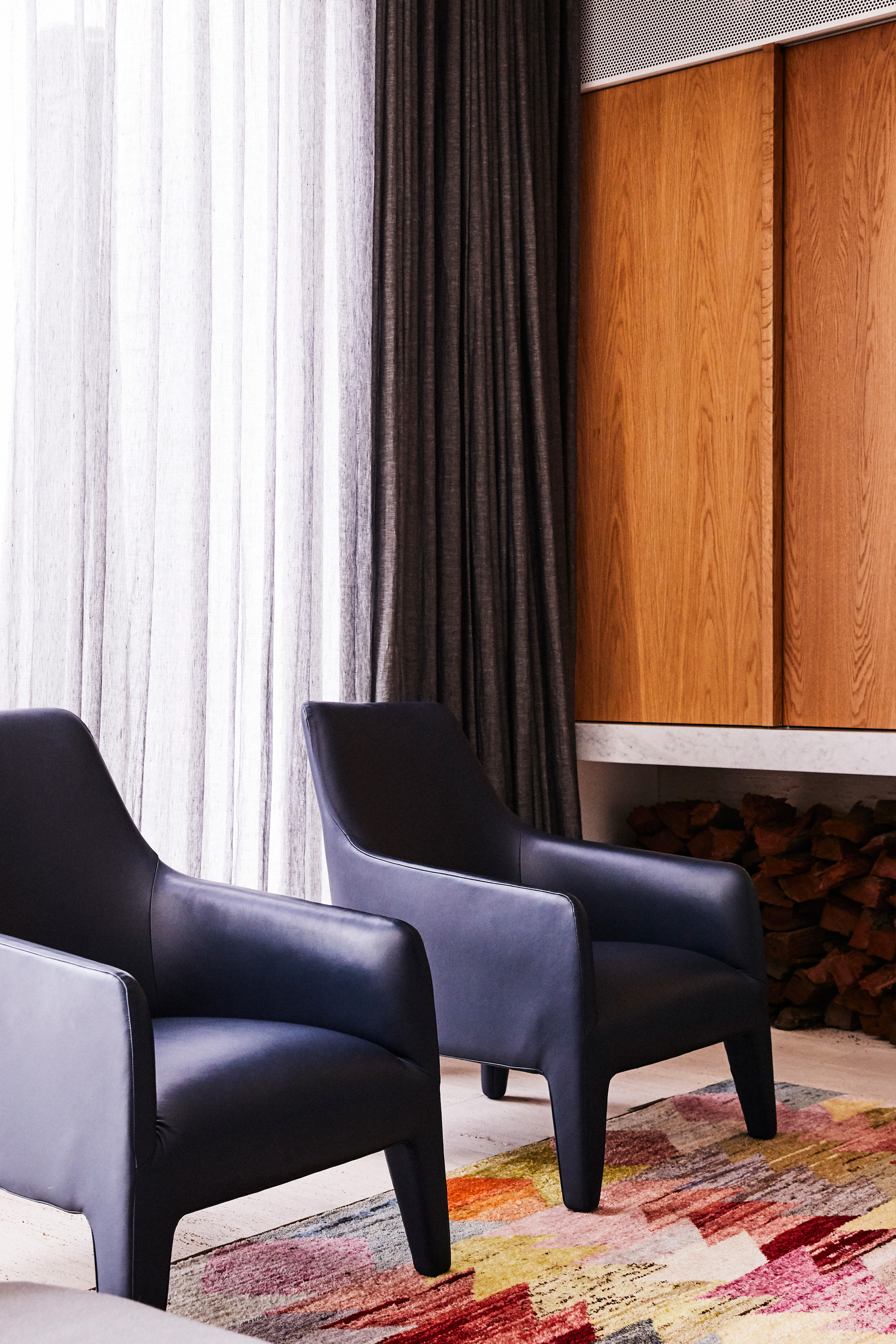 Kelly Armchairs
Can you tell us the back story of your lovely house, what inspired you to live there and how you turned it into a home?
We purchased our house in 2012 when Charlotte was six months old, as we had outgrown our tiny Victorian terrace house in Prahran. We immediately loved the feel of this house, with the Edwardian style period features and large rooms. The house had not been updated significantly since a renovation in the 1980s, so was desperately in need of improvement in layout, design and storage. But we could see the potential!
After living in the house for a year or two, we engaged architects Kennedy Nolan to design our renovation. We thoroughly enjoyed collaborating with Rachel Nolan and her team to plan a house that would fulfil our needs for a large growing family, but also have interesting architectural elements and beautiful finishes. We employed Buildingmakers for the construction component which commenced in 2016 shortly after the birth of our fourth child. We were both partway through a Masters degree at the time, so It was such an exhausting period of our lives! We moved back into our house 12 months later, and we are just so happy with the outcome.
We worked with interior designer friend Nicole Bell for the final stage in transforming our house into a home. Nicole assisted us in selecting furniture, decorative lighting and artworks that are harmonious with the architectural design and aesthetic, yet practical with young children and our love of entertaining family, friends and neighbours. The house has a calm and inviting atmosphere, we feel relaxed from the moment we walk through the front door!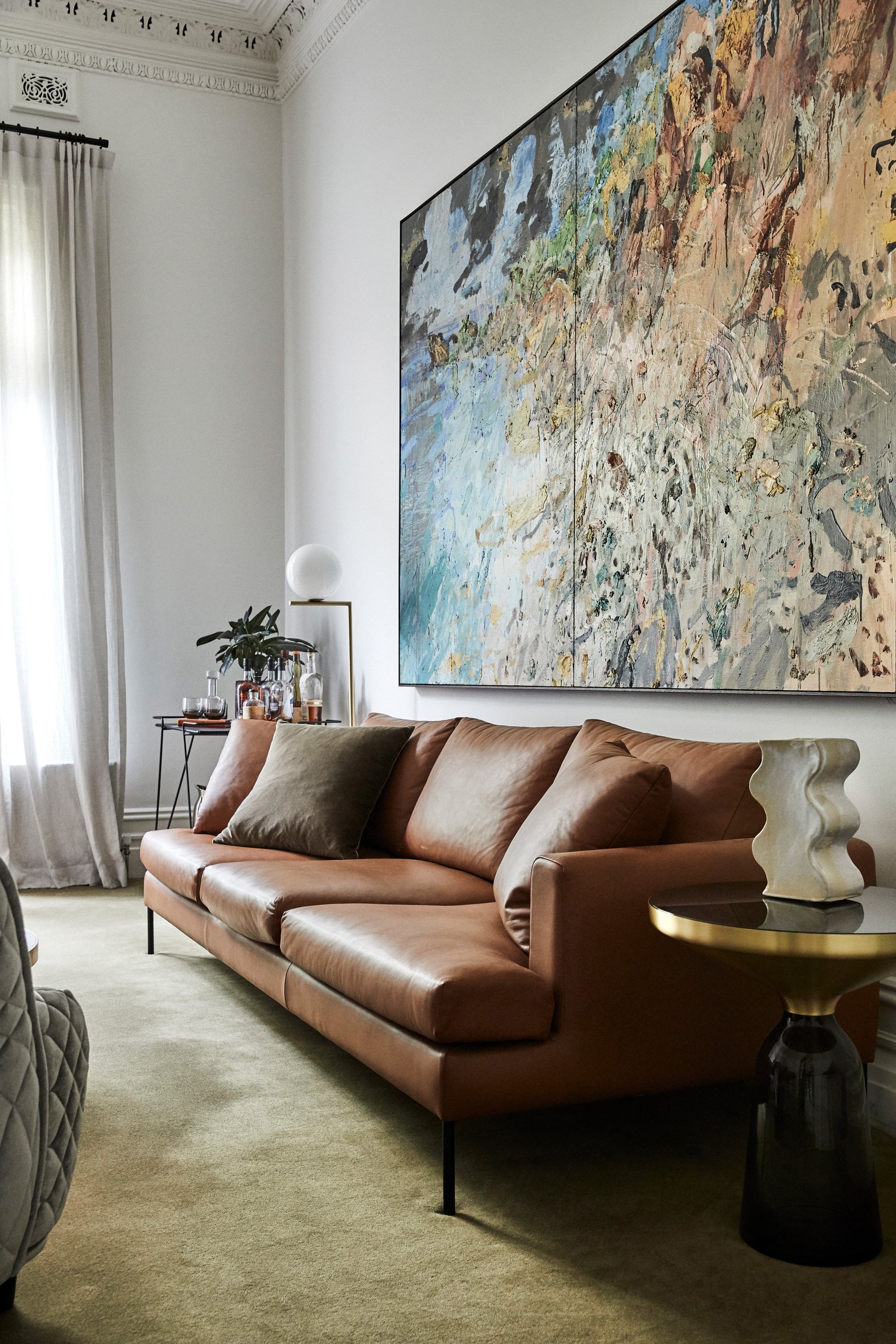 Alfred Sofa + Wave Vase
What are some of your key/favourite pieces in the house?

We love our family room furniture by Jardan. We searched for a sofa that was solid enough to be comfortable, but with some more delicate design elements to avoid overpowering the room. The Cleo sofas are the perfect choice, and complement the beautiful navy leather Kelly armchairs. Our colourful rug from Loom Rugs was one of our first purchases for our house prior to renovating, and links the furniture together very harmoniously. Two paintings by Aaron Kinnane hang above the sofa, and we love the gentle colour scheme of his work.

Our living room has some of our other favourite pieces, a lovely tan leather Alfred sofa by Jardan, in our living room we have a more luxurious feel, and we hope we will make more use of it in the future when the children will let us!

We have a lovely collection of other artwork and objects by local artists, and look forward to adding to our collection in years to come.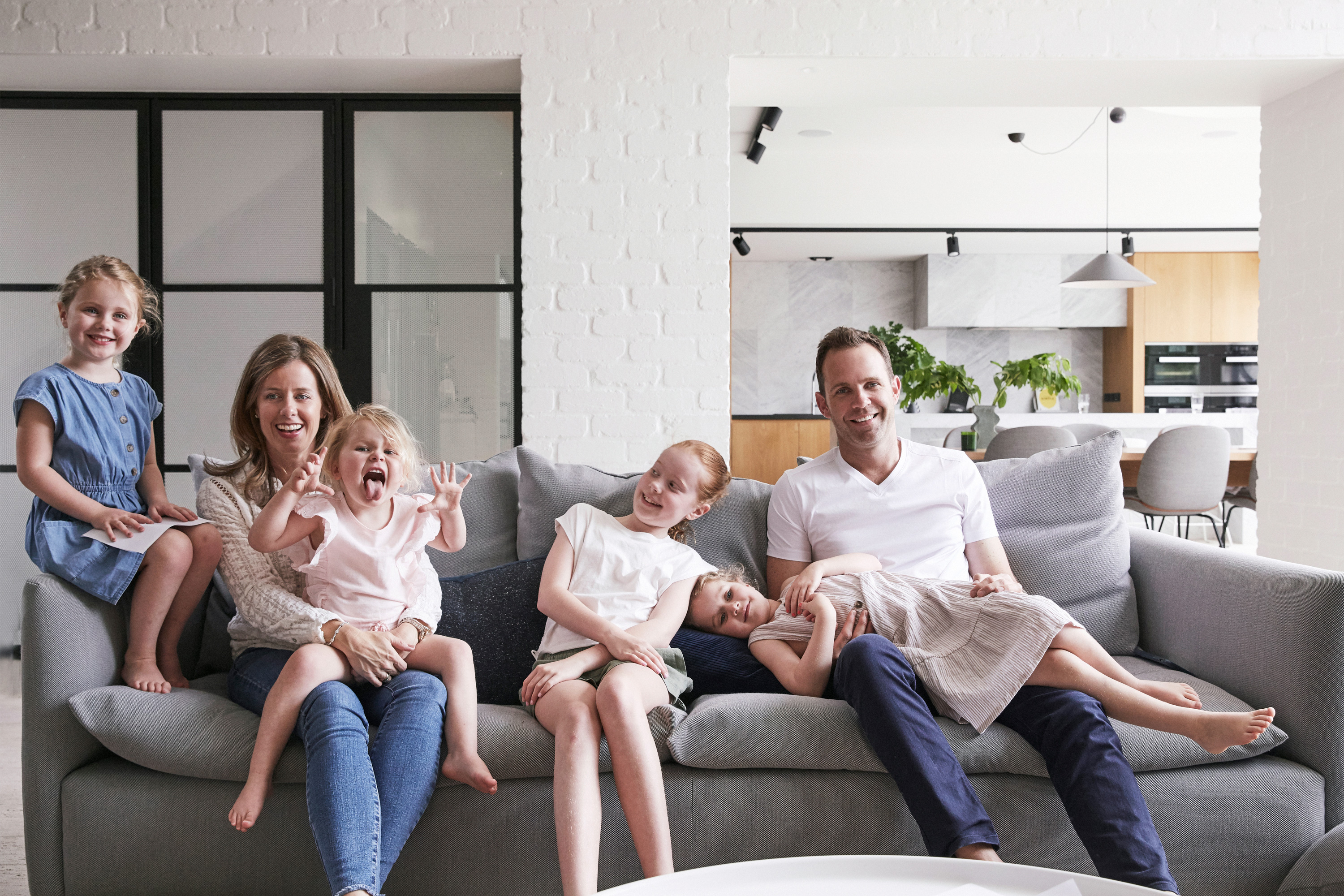 Cleo Sofa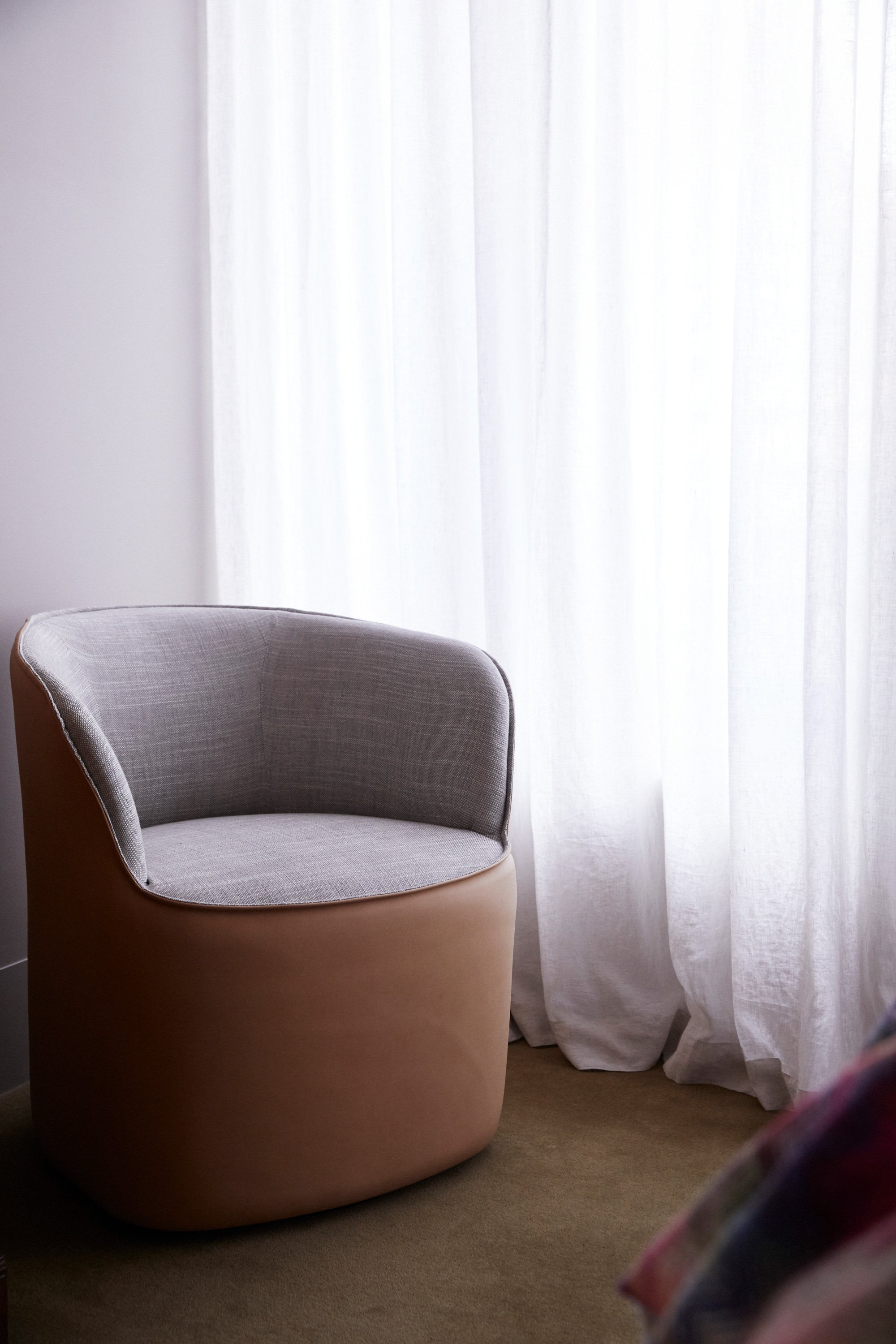 Pearl Armchair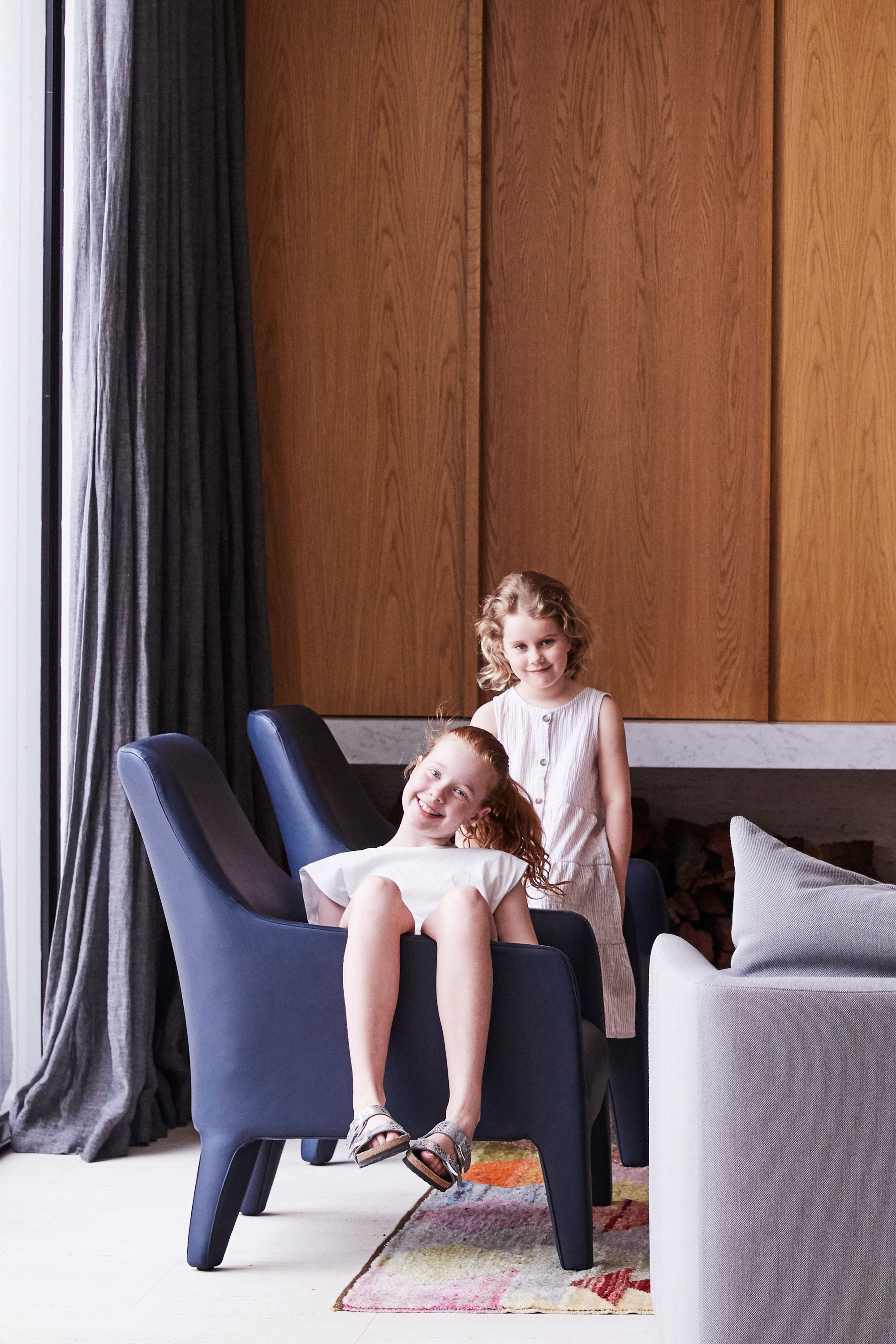 Kelly Armchairs + Cleo Sofa
What is your favourite rainy-day activity?

Our favourite rainy day activities include puzzles and board games with the kids, followed by an afternoon relaxing on the sofa with a glass of wine in front of a lovely open fire. Watching the Melbourne Demons win a football game would be an added bonus! Sarah also loves to cook, so there would definitely be some time spent in the kitchen on a winters afternoon.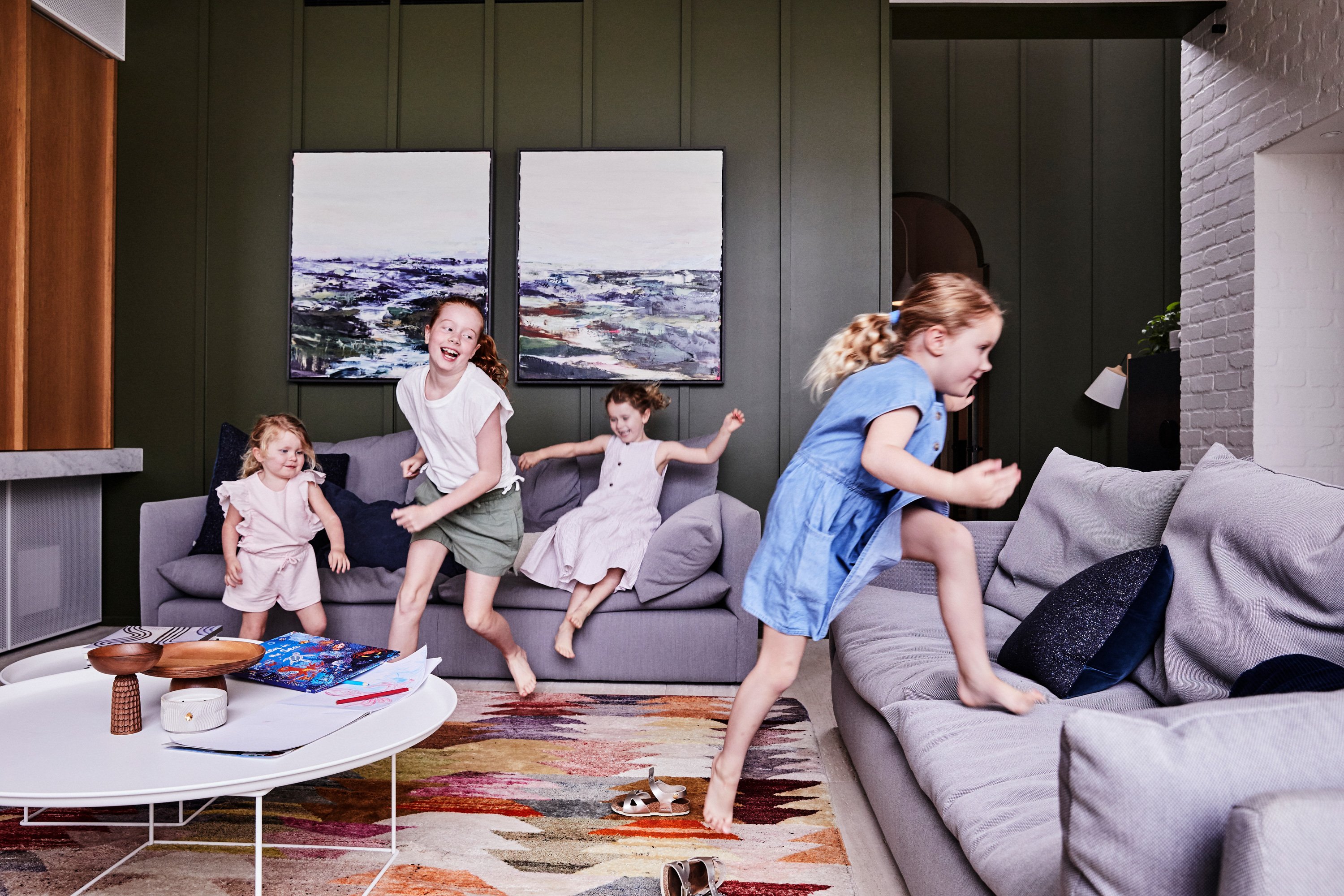 Cleo Sofas + Jardan cushions
What is your favourite Sunday morning breakfast to make with the kids?

Ben's banana pancakes are definitely the favourite Sunday family breakfast! He can whip up a huge batch of these in no time at all, and the kids absolutely love them. We are both pretty happy with a good strong coffee to start the day as well!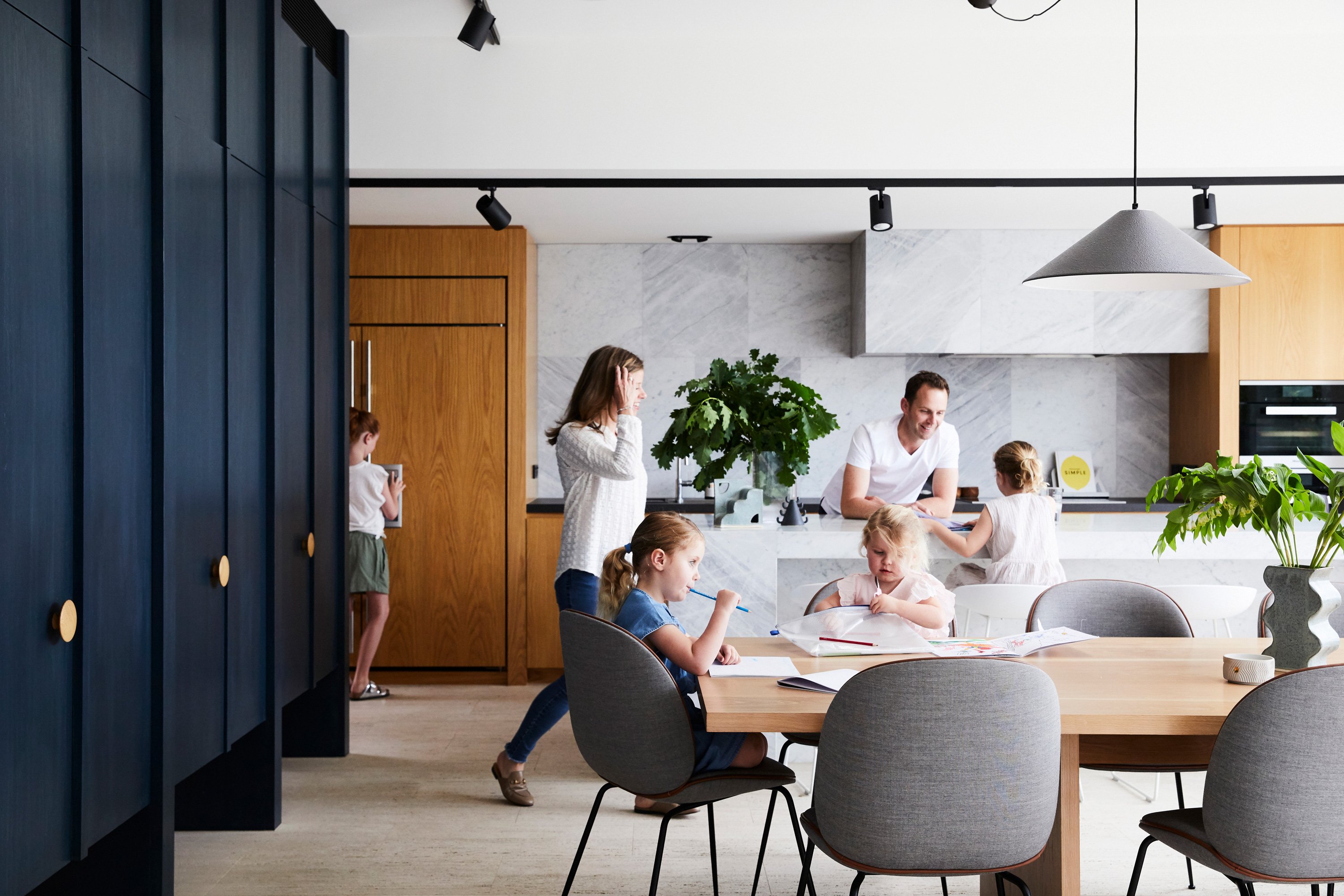 Photographed by James Geer
Architecture and Interiors by Kennedy Nolan
Furniture and Art curated by Nicole Bell Design ⁠