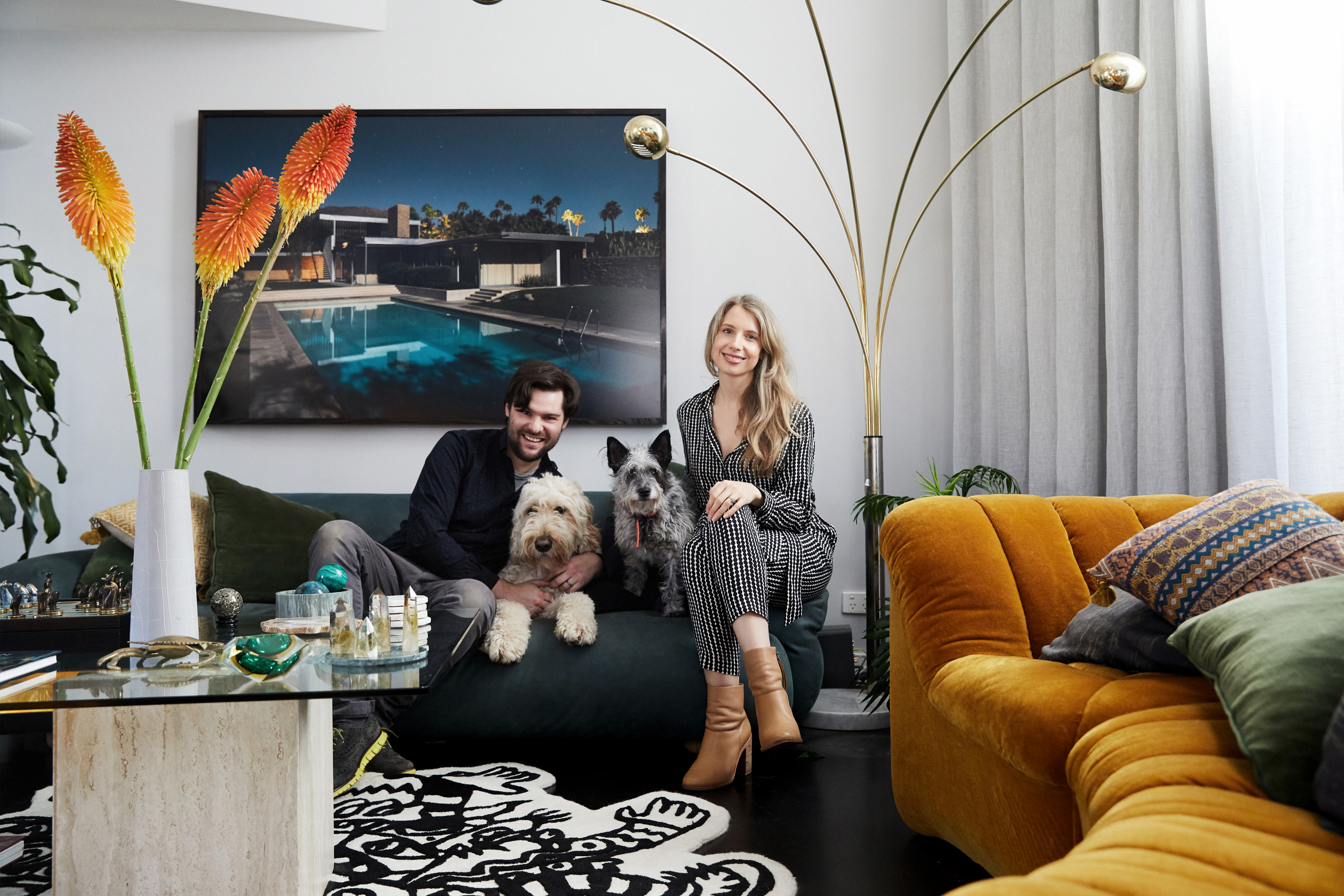 Made for Life — Mate for Life Tom Blachford & Kate Ballis
26.08.20
Friends
Tell us a little bit about yourselves and what you do for a living.

We are Tom Blachford and Kate Ballis. We are both photographers and artists working across fine art, architecture, lifestyle and landscape genres.

Tom studied marketing at university before finding photography 12 years ago and Kate studied and practised as a lawyer before making the switch 7 years ago. We have been together since we met at a party covered head to toe in fluro paint 10 years ago and married almost 2 years ago.

We live here with our 2 dogs Indigo (a Cattle dog x Poodle x Shih Tzu) and Rumi (a Groodle who looks like a polar bear)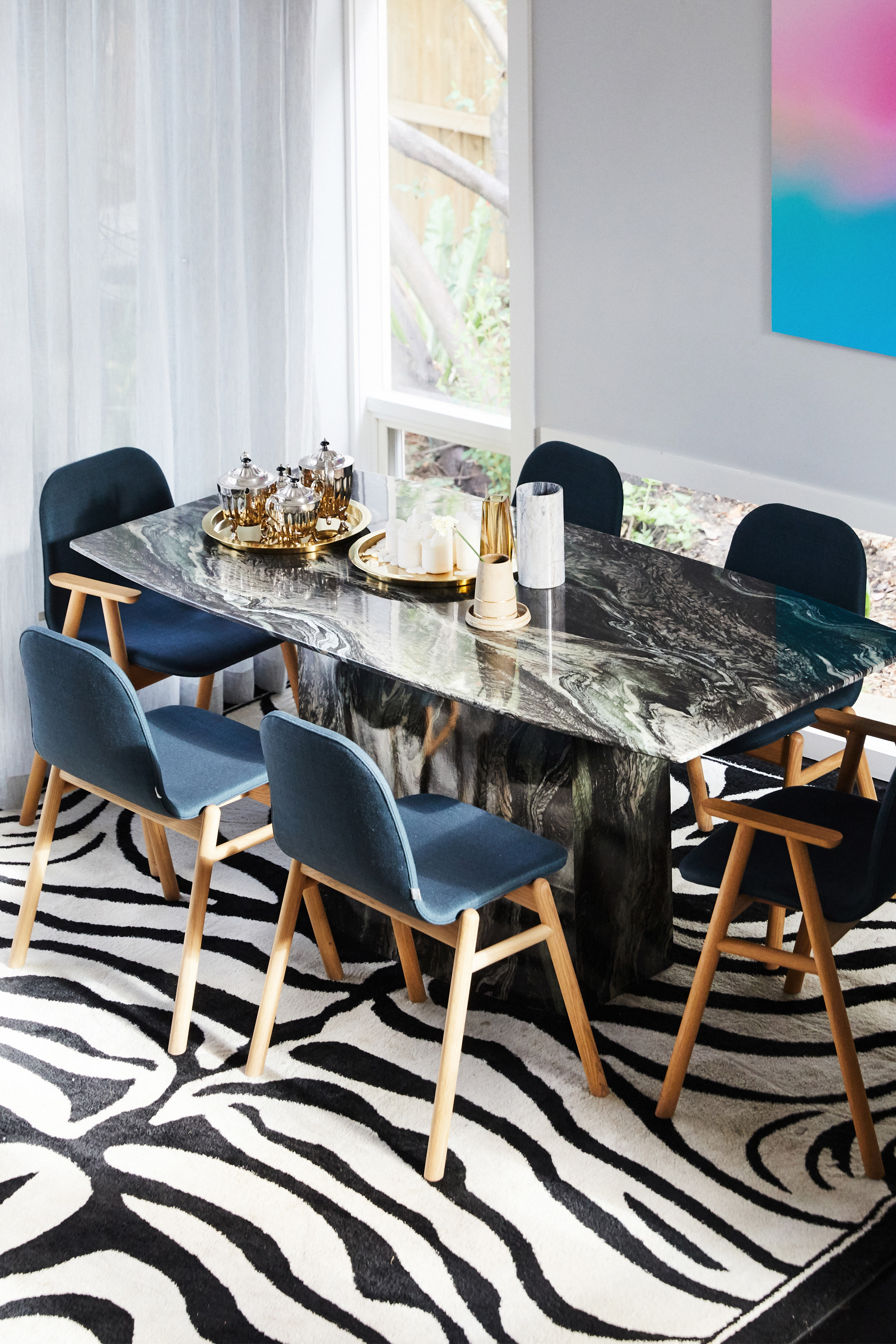 Bay Dining Chair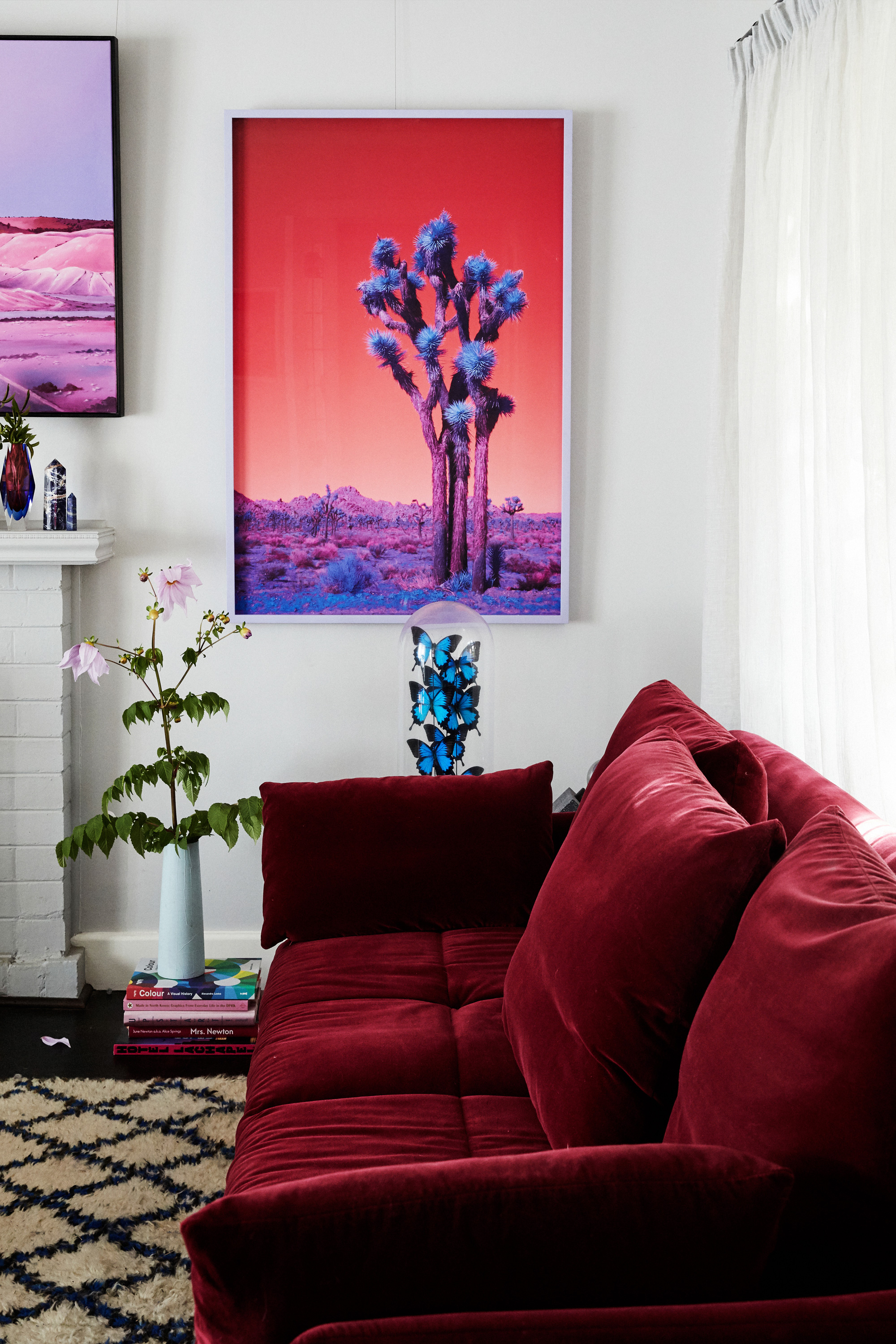 Andy Sofa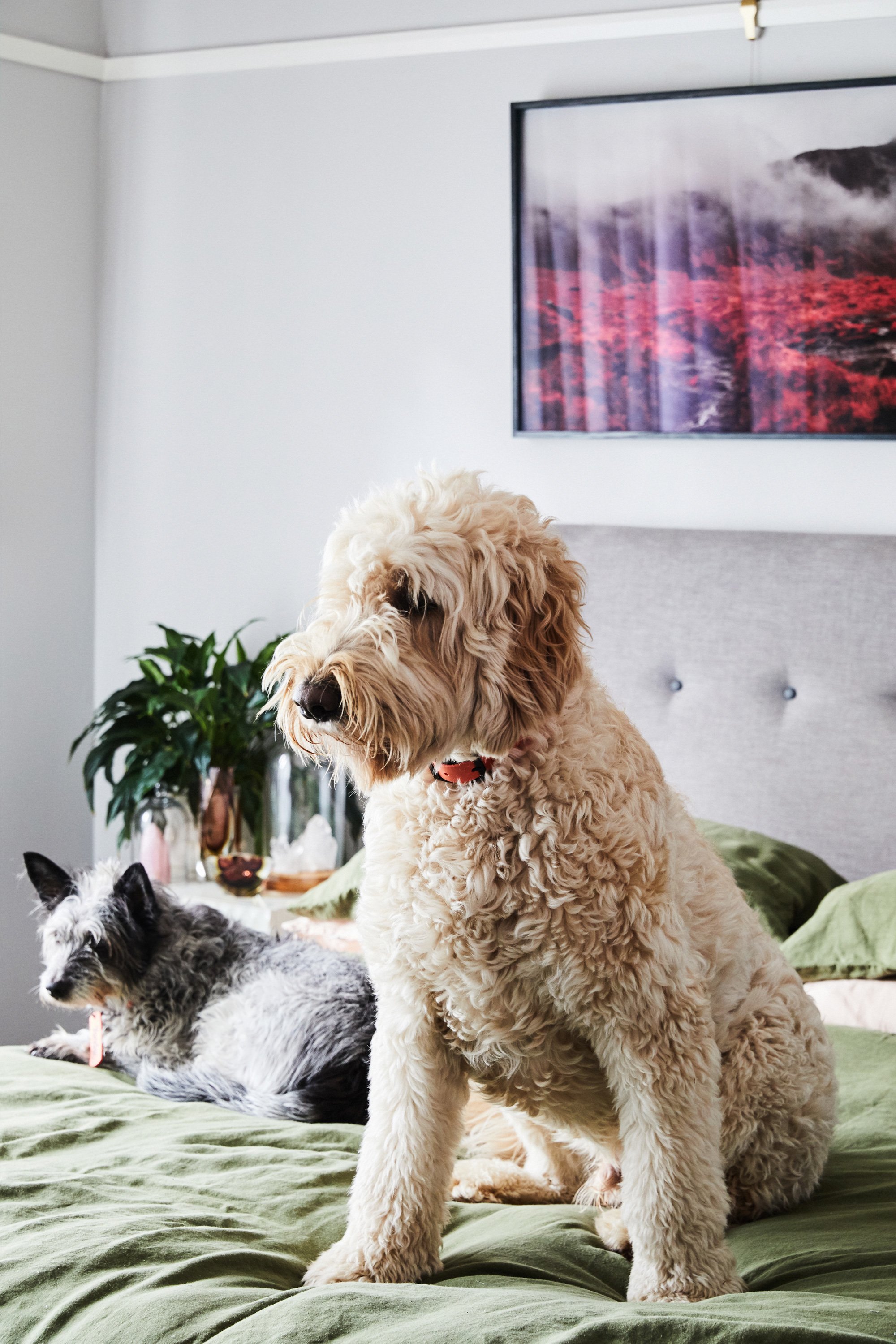 Khaki Bed Linen
Can you tell us the back story of your house, how you ended up there and how you turned it into a home?

The house was built in 1946, a classic post war clinker brick and renovated with an extension in the 1990s. We purchased it late last year and moved in this Jan just before the world turned upside down. We loved the layout with the sunken living room/kitchen. We just needed to update the first 2mm on everything (the ceilings used to be painted terracotta orange!) So we repainted, re-stained and re-carpeted every room and surface we could. We chose a calming warm grey (porters woodsmoke) to act as a neutral backdrop to our art and furniture which we knew would be very bright.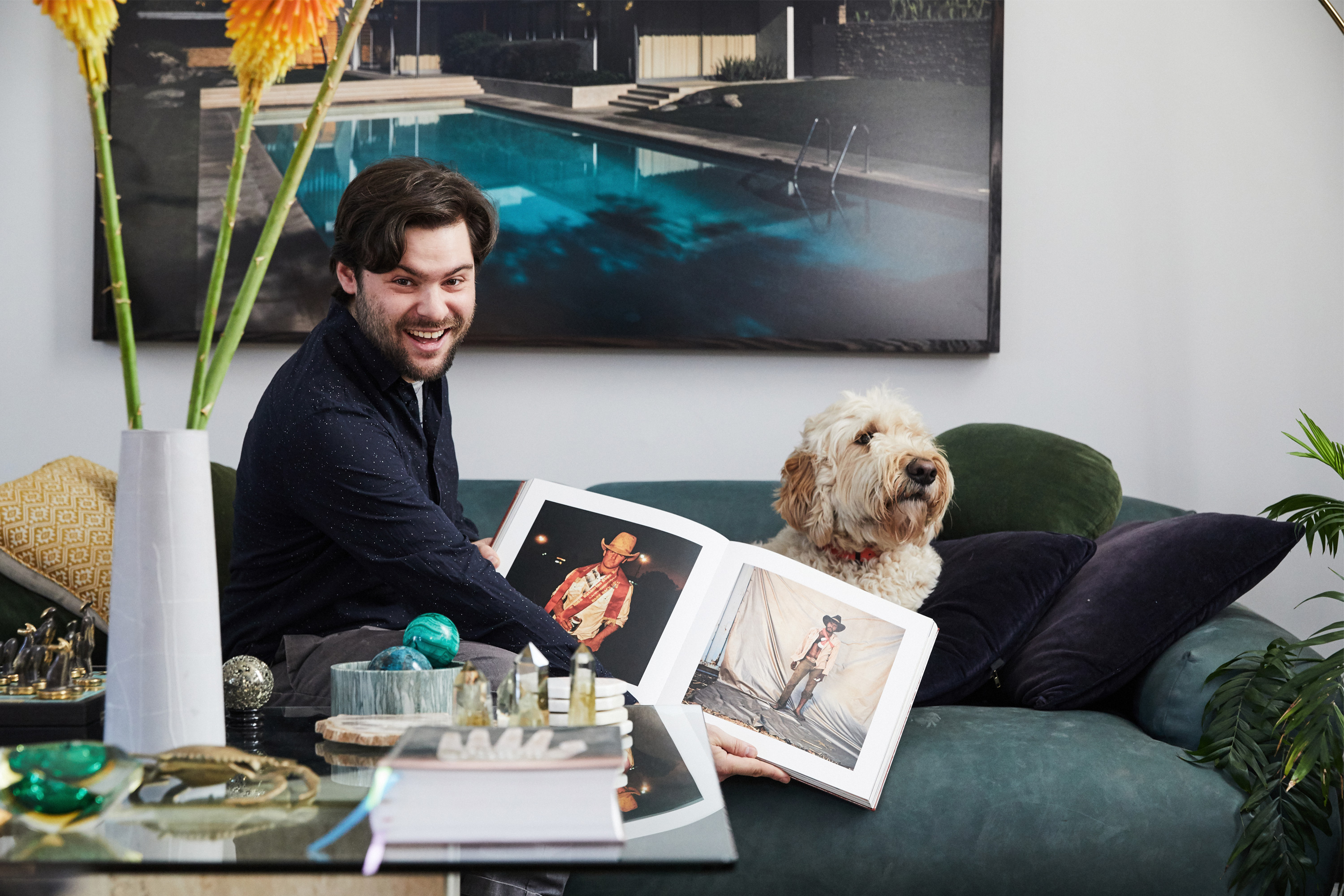 Valley Sofa
You have quite an eclectic collection of furniture and homewares, did this happen organically or was it a conscious effort?

It has happened really organically over the last 10 years, Tom is a big fan of chairs so he spent a few years collecting his dream pieces (a Saarinen womb chair, Featherston talking chair and Numero VII suite) to sit alongside our Jardan pieces which we love. The rest is a mix of very lucky facebook and instagram purchases as we found space for things. We have also been lucky to swap artworks with some of our favourite Australian artists so have been able to fill our house with some great pieces.
What are some of your key/favourite pieces in the house?

We love our collection of Mandruzzato Murano cut glass, our 2-metre painting by Jack Rowland and Kate's 96cm handmade symphonic gong she uses for sound healing. We are also a little biased but we love having a few large pieces from each other's fine art series in the house. We are also very proud of our collection of art books which provide us endless inspiration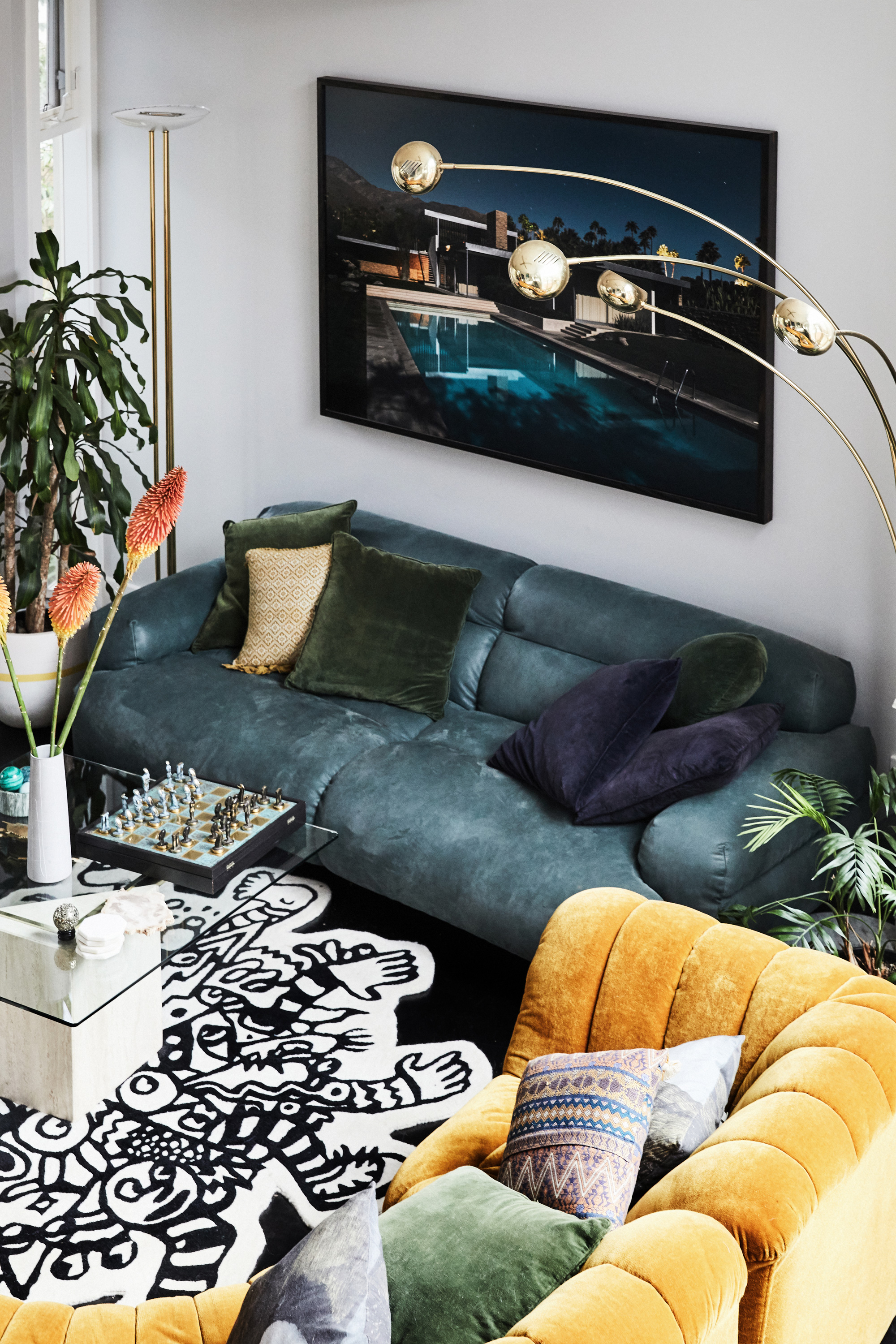 Valley Sofa
Are there any objects that have specific sentimental value or stories behind them?

Our pieces we picked up overseas are really special to us as they bring so many memories flooding back. Some were a huge effort too, like our Morrocan rugs that we spent many days in Marrakech choosing and having hard negotiations over sweet mint tea.
We have also picked up lots of smaller pieces over the years on our travels around the world, eventually getting more and more bold as our baggage allowance increased, we brought back 2x 15kg stone busts of Artemis and Apollo from Greece on our last trip there who sit in our bedroom greasing each other off eternally.

What is your favourite TV show to watch on your Andy sofa?

We have just binged Vikings during lockdown and loved it so much. Kate likes to lay on the Andy with Rumi on top of her (quite a sight as he is longer than her).

What is your favourite Sunday morning breakfast to make?

We think the best Sunday morning treat is sleeping in and moving straight to lunch. Anything with Haloumi is a winner.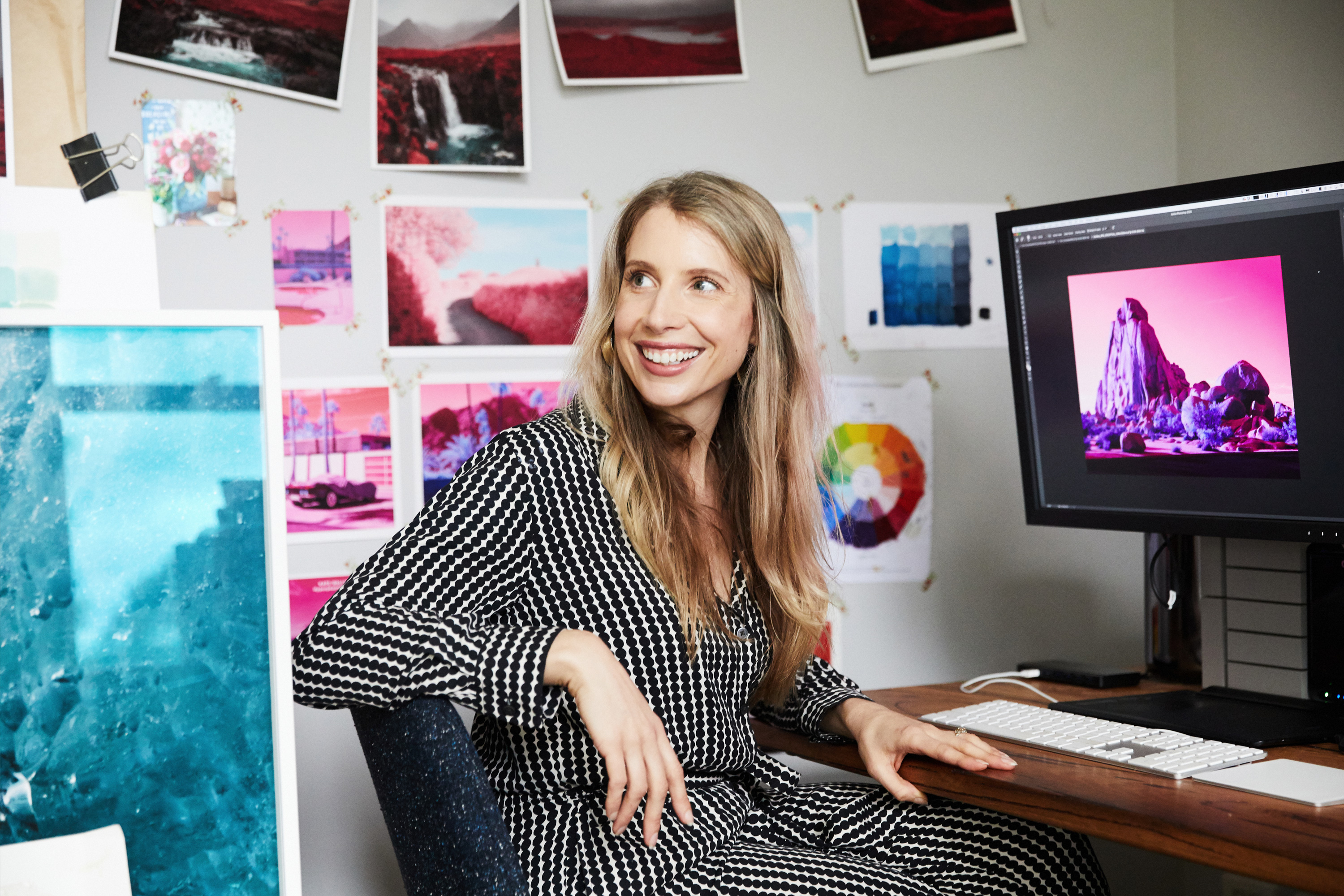 Mina Studio Chair