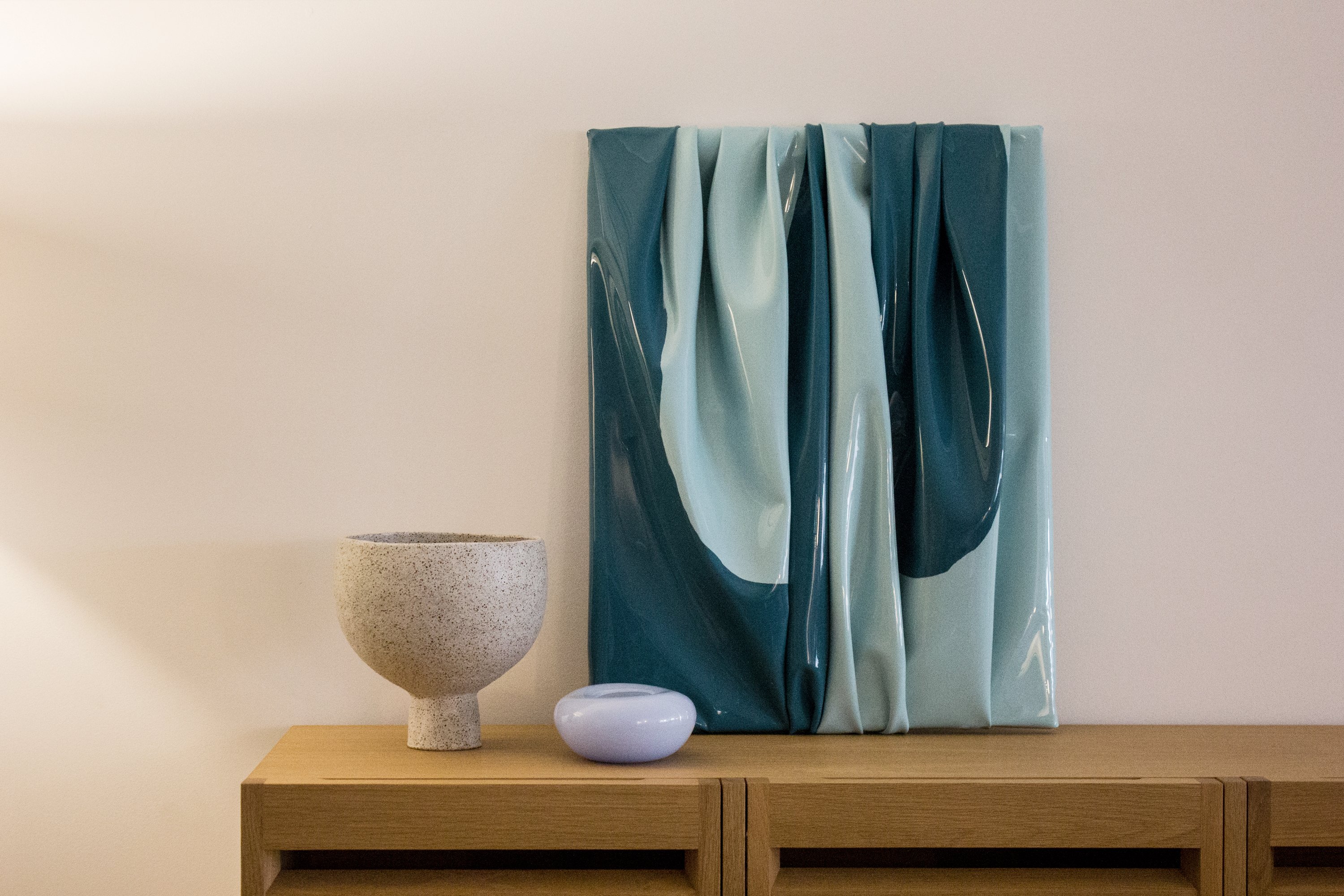 Meet The Maker - Meet Manon Steyaert
04.11.22
Artists
The French born, London based artist is known for her organic blending of mediums, creating truly unique silicone pieces that are a textural mixture of sculpture and painting. We caught up with Manon to learn more about her distinct use of materials, her process and her inspiration.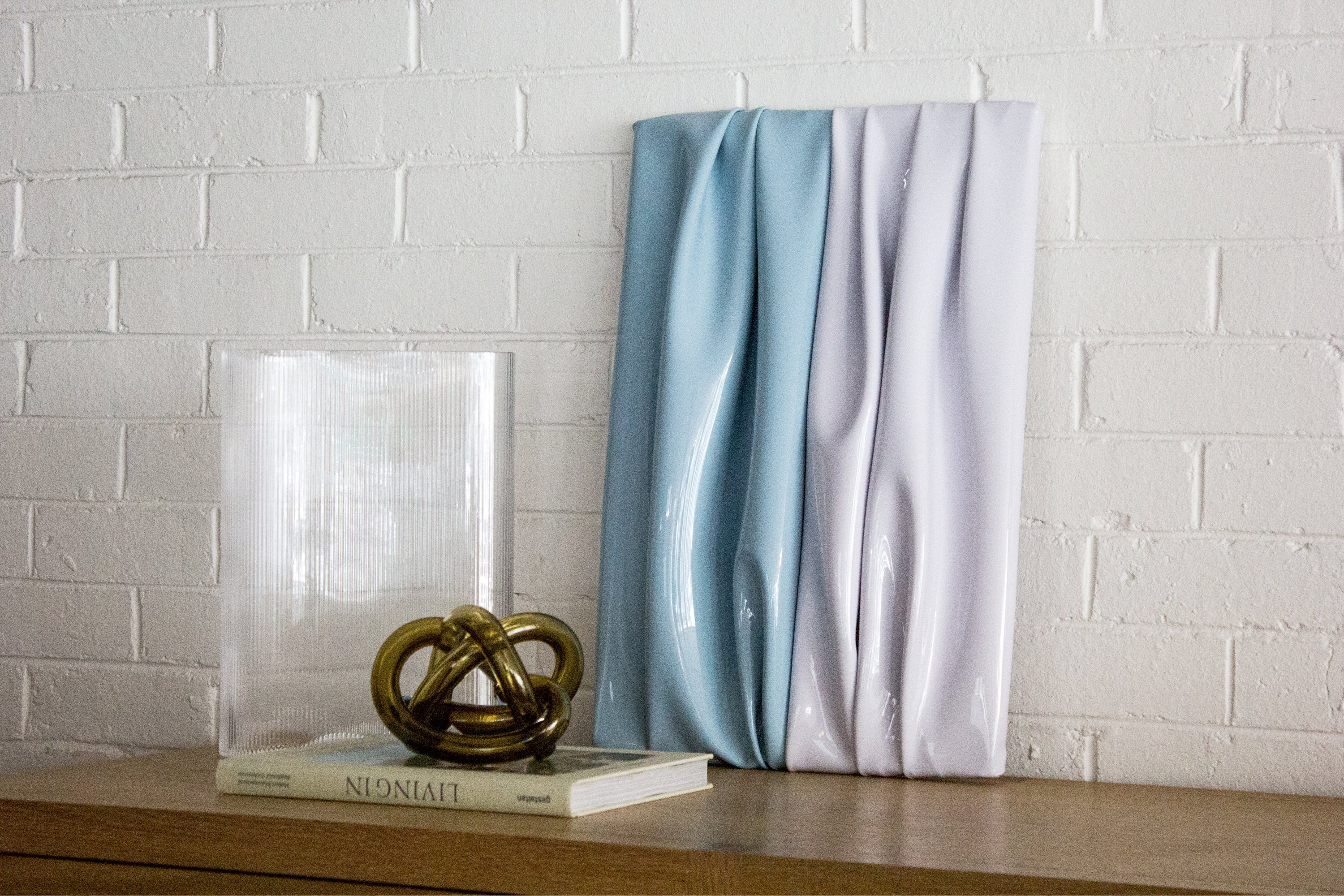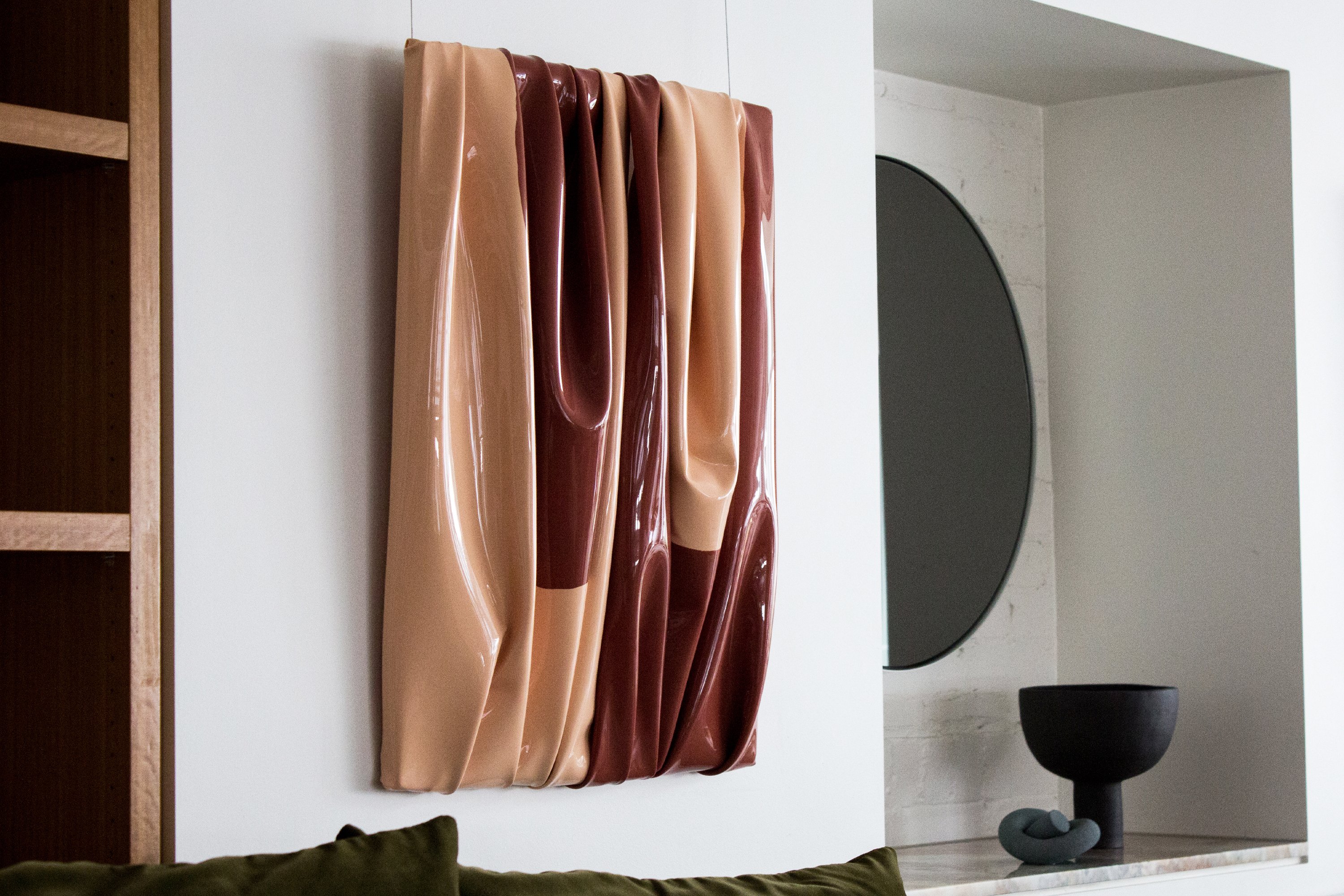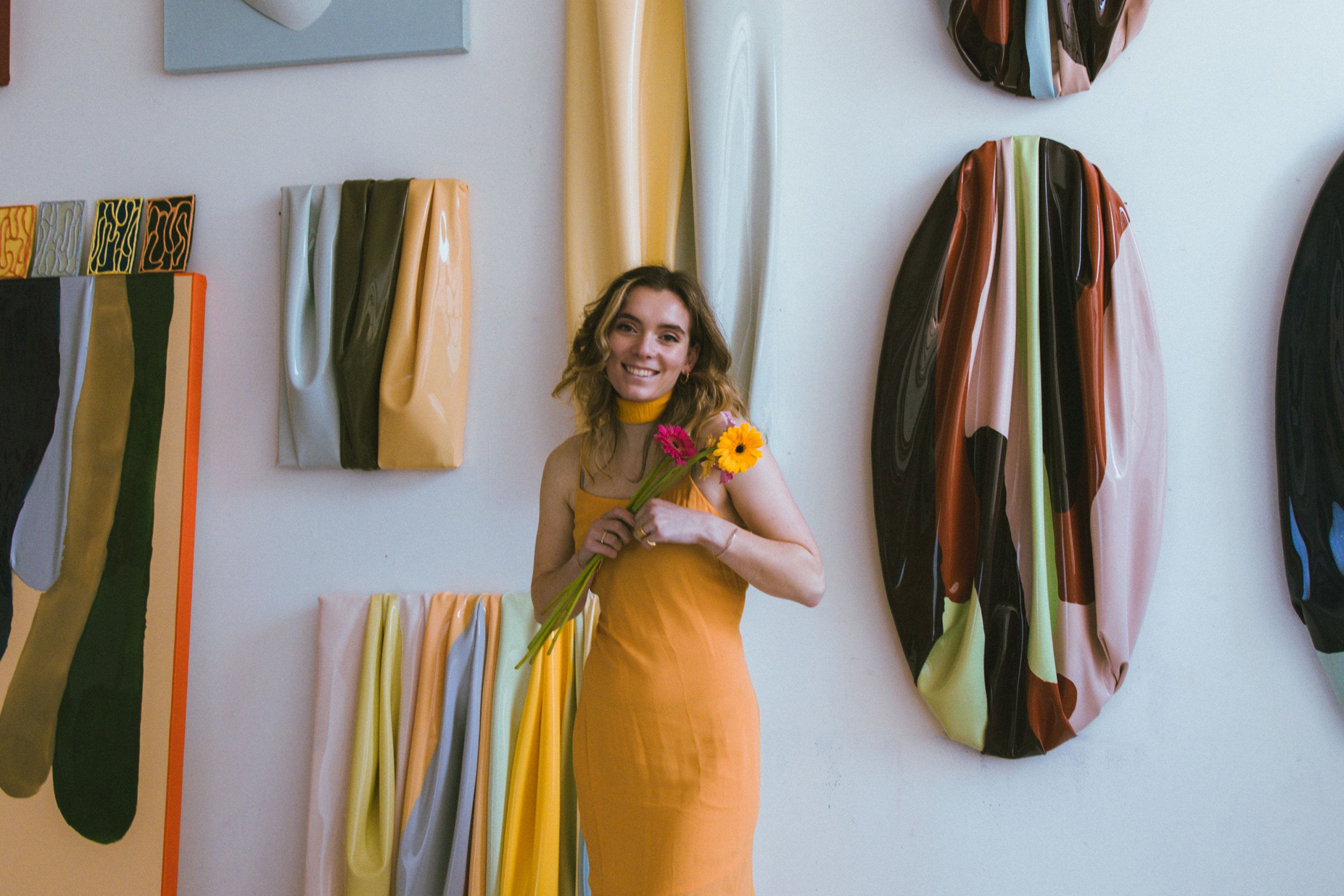 Tell us what you do.
I am a contemporary artist creating artworks whom represent both the mediums of painting and sculpture, using colour to attract the viewers gaze and confuse perceptions of ideas towards painting.
Where did you study?
I did four years at Central Saint Martins for a foundation and a Fine Art degree then directly to Chelsea college of Arts for a Masters in Fine Art, both in London.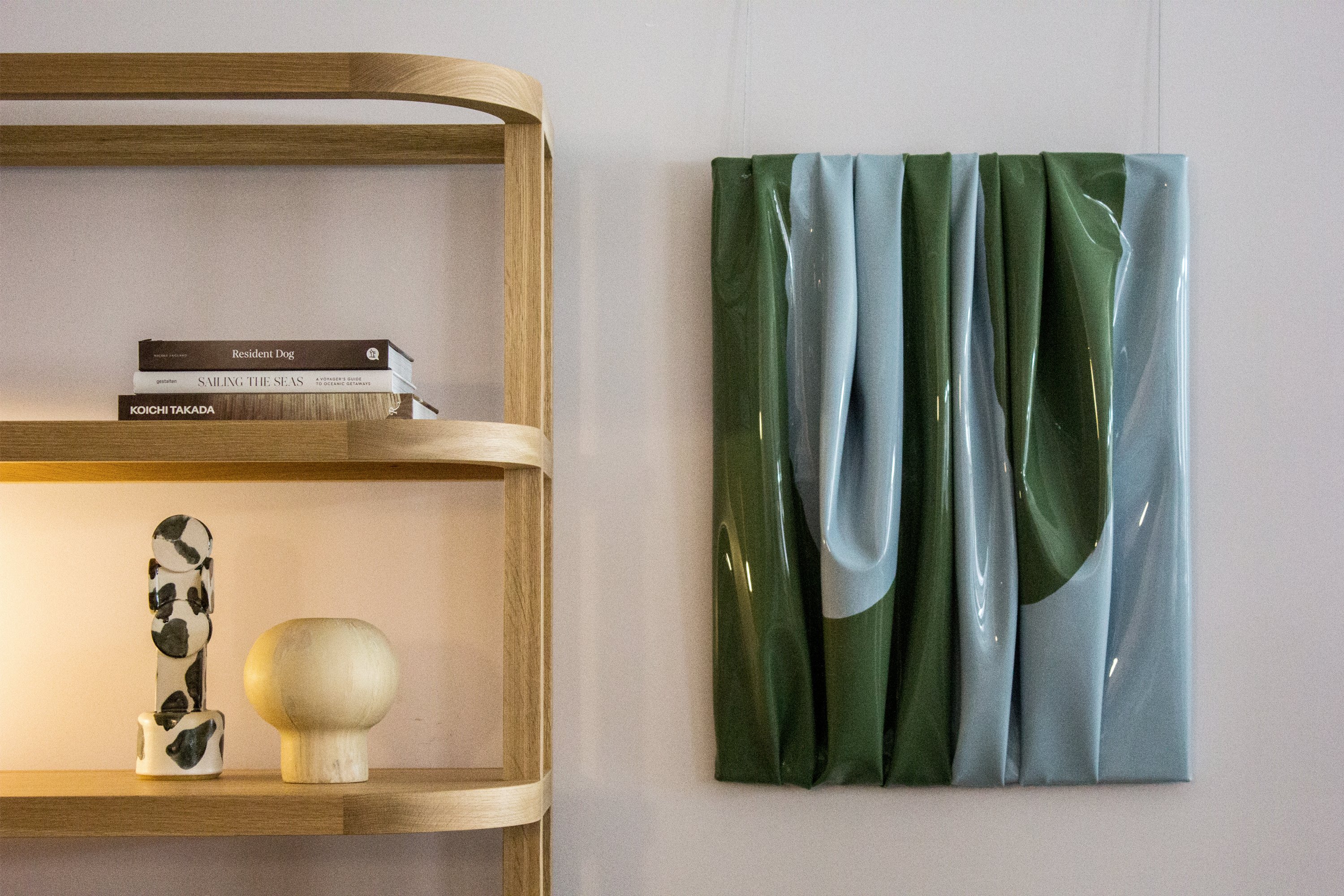 Can you talk us through the process of how you create your pieces? They are so unique.
All the silicone works are completely made from scratch, even down to the wooden frame which the silicone is draped over. I colour the silicone myself when it is in its liquid form with specialised pigments and then pour it onto Perspex on the floor. The spreading process can be quite tiring as there is a time limit between mixing the colours to the curing (drying) process. I like the pressure of time with this material as it is almost a power dynamic between myself and the work in the making, the material constantly challenges me. I then proceed to drape the silicone like draping fabric onto a mannequin, onto the wooden frame, creating luscious three-dimensional folds. It can either be a simple drape, taking no time at all or I can be stuck for a couple hours trying to get the right draping.
What drew you to art?
I originally wanted to be in Fashion, even doing an internship with Stella McCartney just before starting university, but I always felt a lack of comfortability in that environment, furthermore I didn't get into the Fashion course which led me to Fine Art instead. I have always had a passion for art and am curious to the processes behind the works hung on gallery walls. I was lucky enough to be taken around a lot of museums as a kid with my grandparents in Paris. This instantly instigated my curiosity on how painting could be presented, more than just a two-dimensional rectangle against the wall.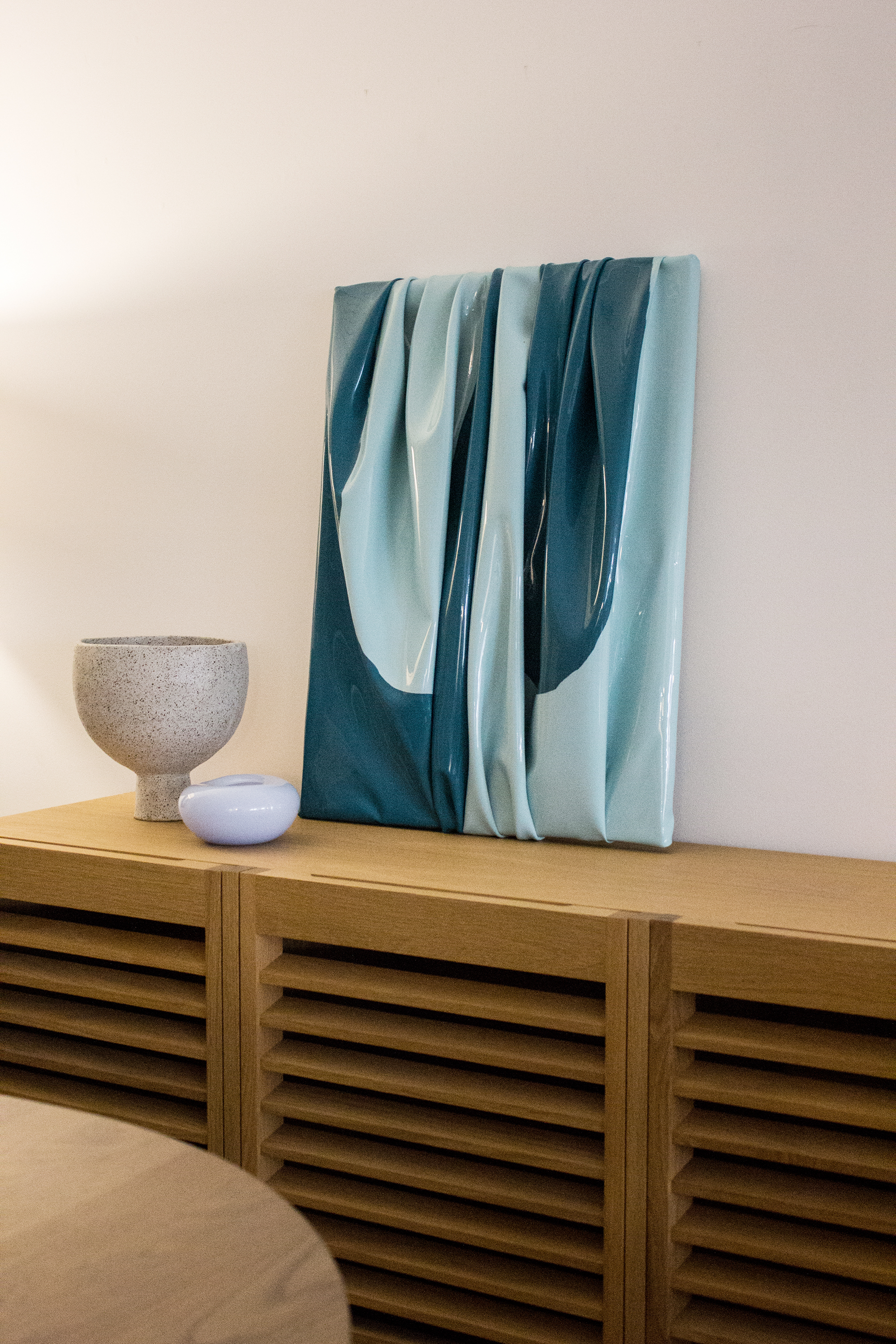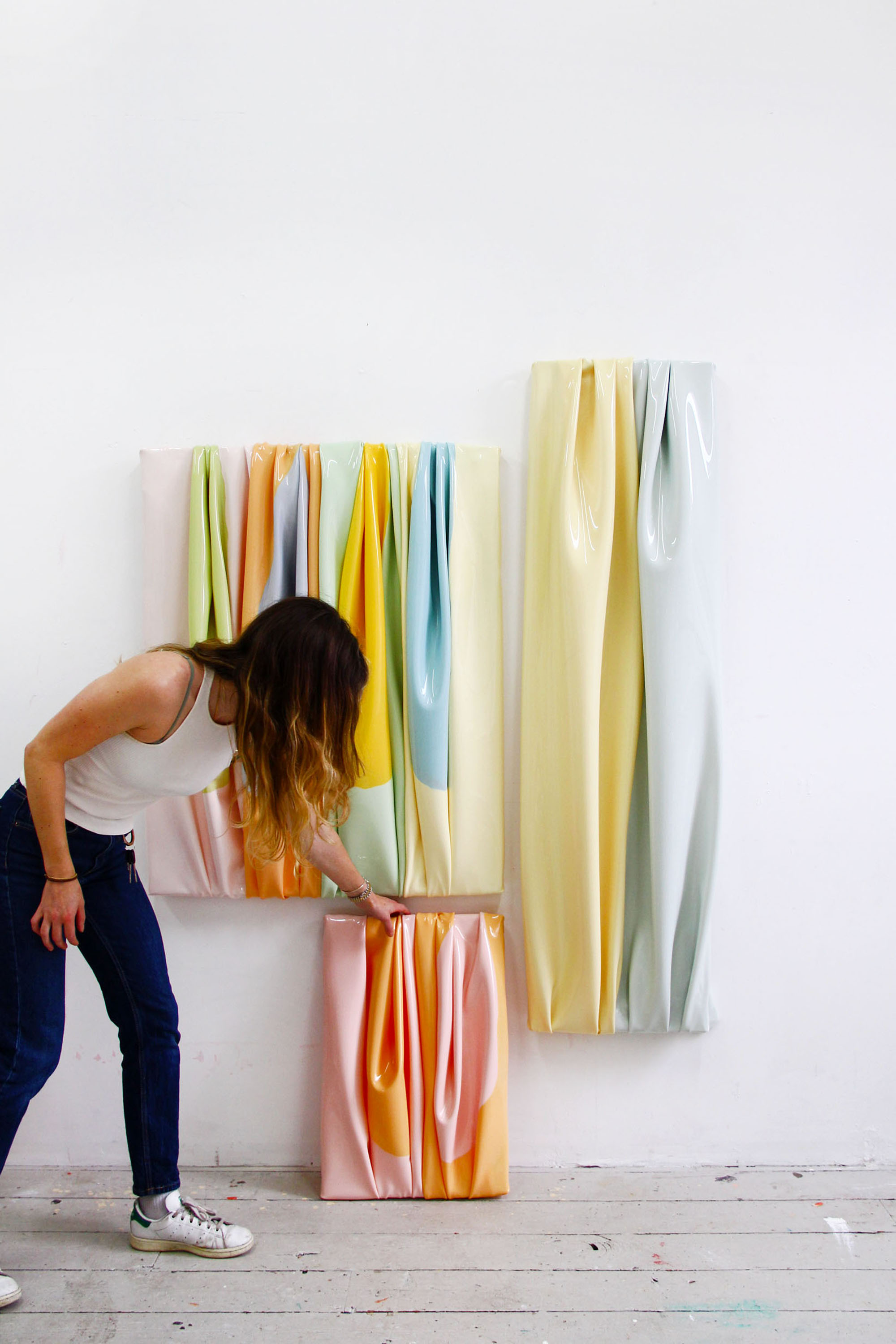 What is your biggest inspiration?
There artists who inspire me greatly are Anne Truitt, Carol Bove, Dan Graham and Ron Gorchov, but my inspiration has been my curiosity to how things are made, hung and crafted. I also draw a lot of my inspiration from my surroundings and colour in everyday life whether it would be in nature or man-made materials. Whatever catches my gaze and makes my mind churn away at an idea.
What has been the biggest challenge in creating your work?
Originally my biggest challenge was justifying the making time for works, not being able to see a work finished if it hadn't taken more than a few days to make. I think this was a way of justifying my work ethic or value in the works. I would say now is patience with my work, I have a lot of ideas constantly and find it hard to make that step and start something new.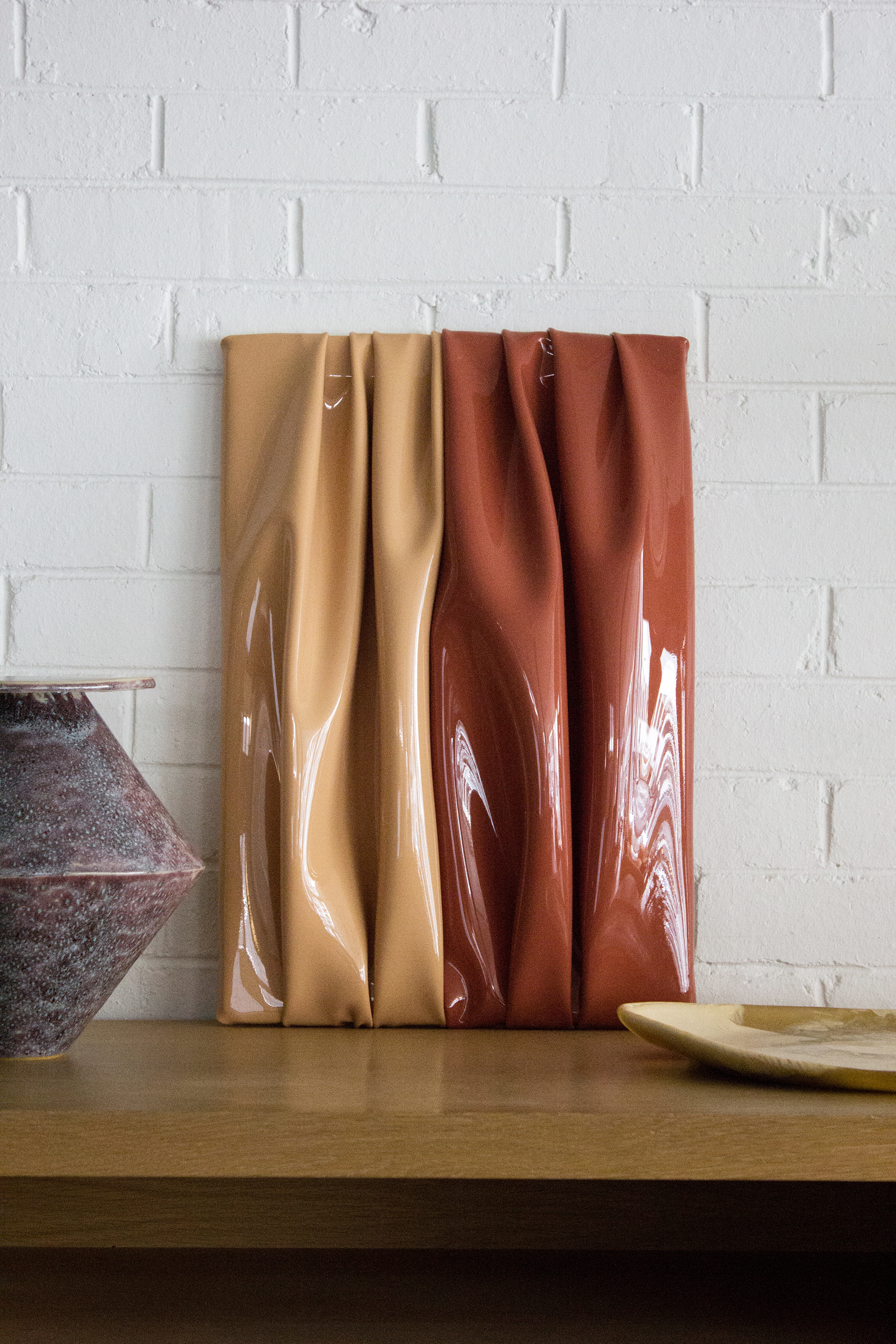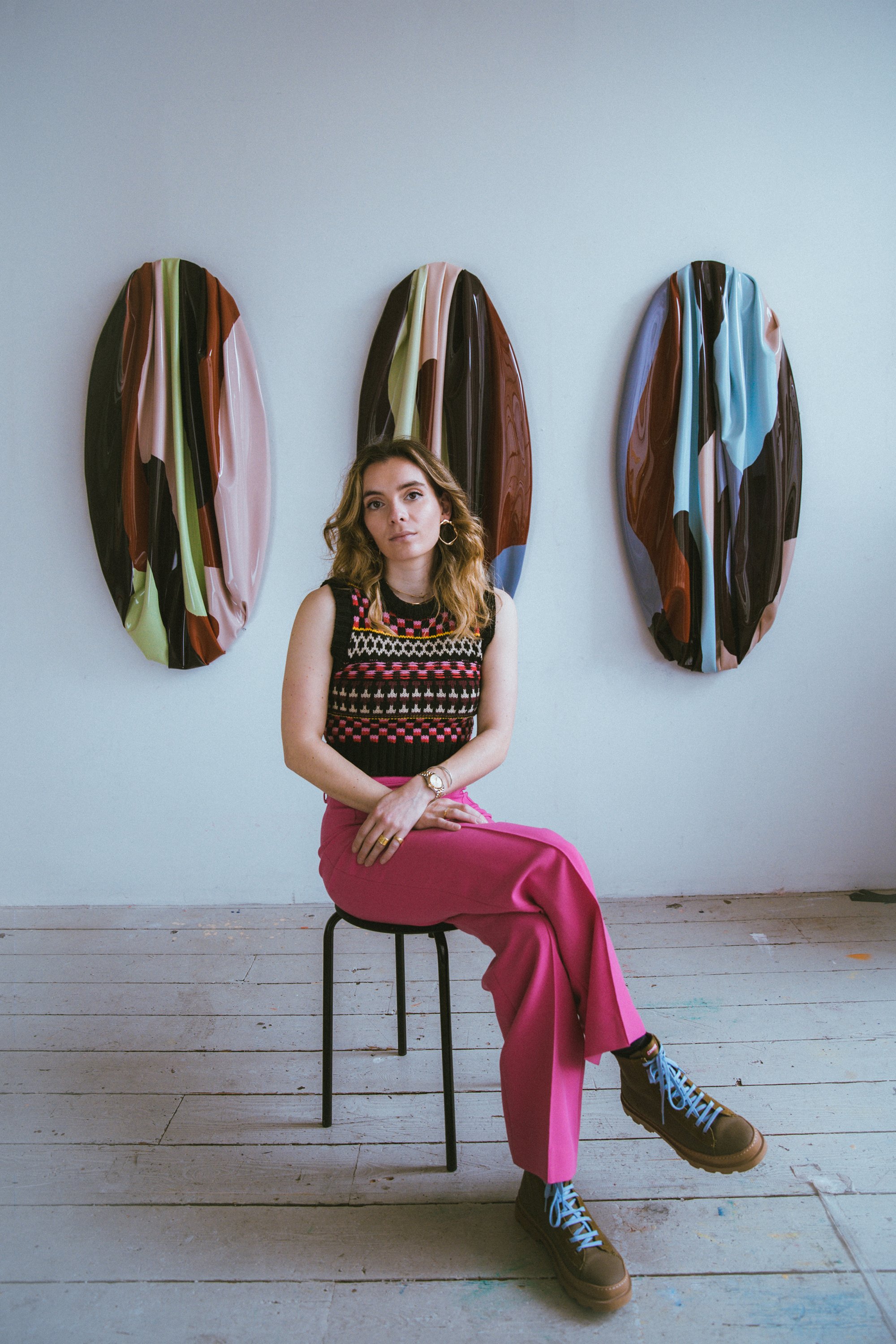 How long have you been creating these pieces?
I have been making silicone works since half way through the pandemic, around mid 2020. It has been a long journey to understand this material and perfecting it also, making it that more interesting to me. I am still discovering ways to manipulate, bend, work and alter the material, taking away the industrial aspect of silicone and making it an intimate process.
What has been your favourite moment in your career so far?
I think my first international solo show was an amazing moment to seeing my work and my name in Elle Decoration UK.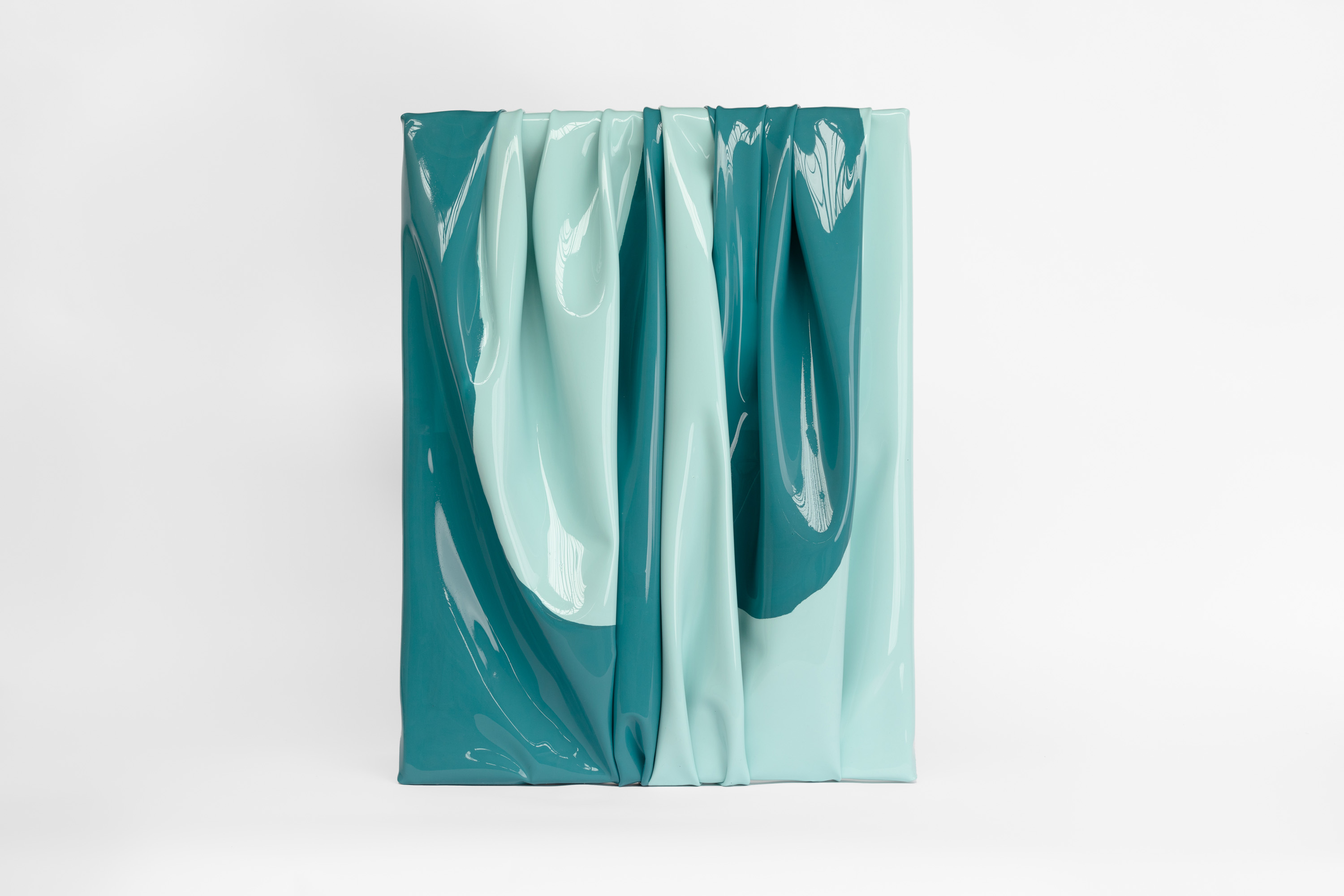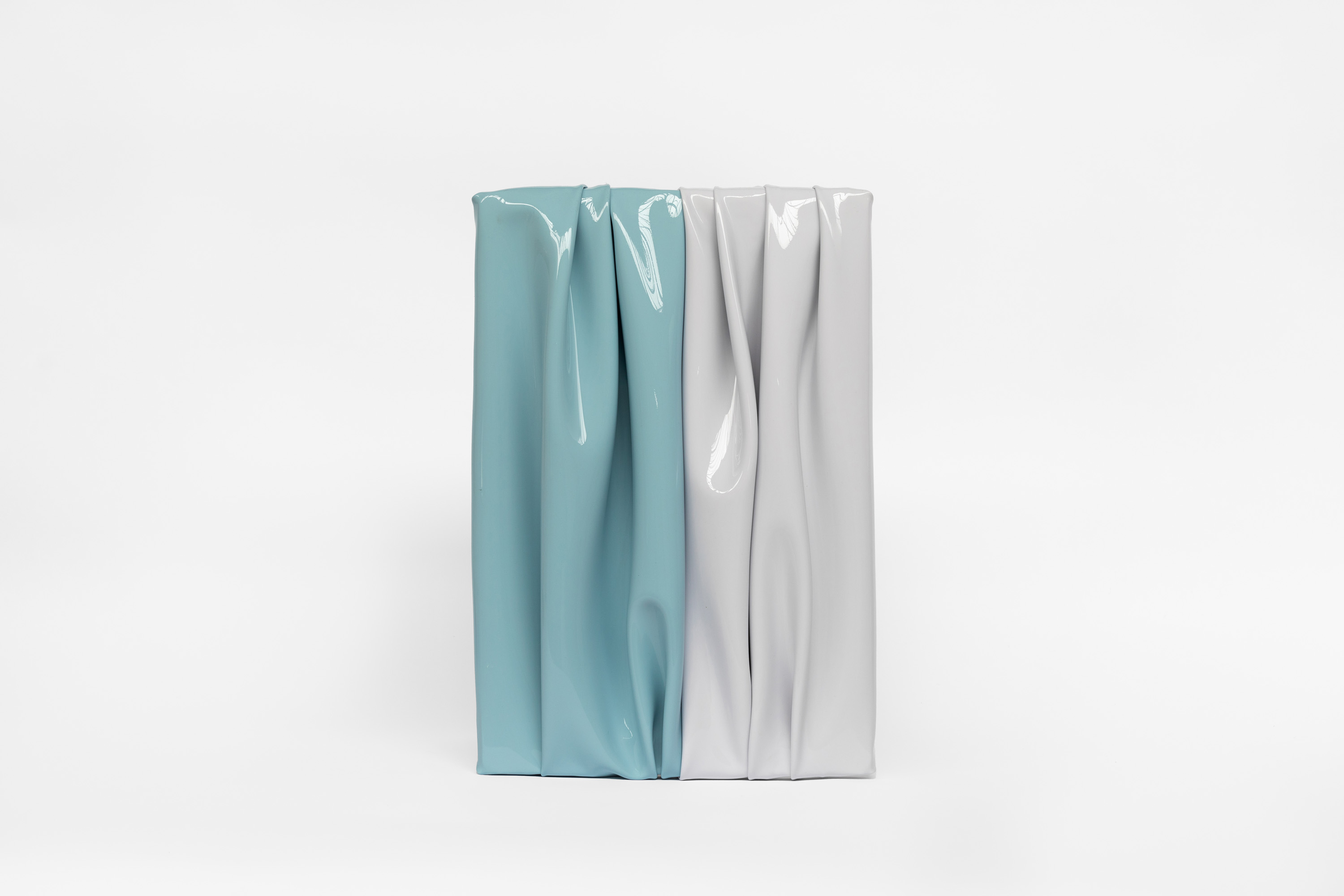 What do you like doing in your spare time?
I'm a big cook and also have plans to pursue a few projects good related on the side. I wrote a cookbook during covid lockdown and am yet to self publish it, just need to find the extra time. I'm also quite an active person so like to be outdoors with friends and family, whether it's going for a walk, if the English weather permits of course, or exercising. I have found being outside, whether in a park, by the sea or the countryside, that it massively helps me to decompress my mind, allowing me to work through my ideas for work without stressing.
What is next for you?
I am preparing for two solo shows next year, one in Denmark with Annika Nuttall Gallery which I'm very excited to go and visit in person. I also have a solo show with Blue Shop Gallery that it's a huge honour as I love the gallery's ethos and it's on my home turf meaning all my friends and family can come and see the show! I am also craving to go on an artist residency to shake things up a bit, change up my routine, environment and explore new materials.