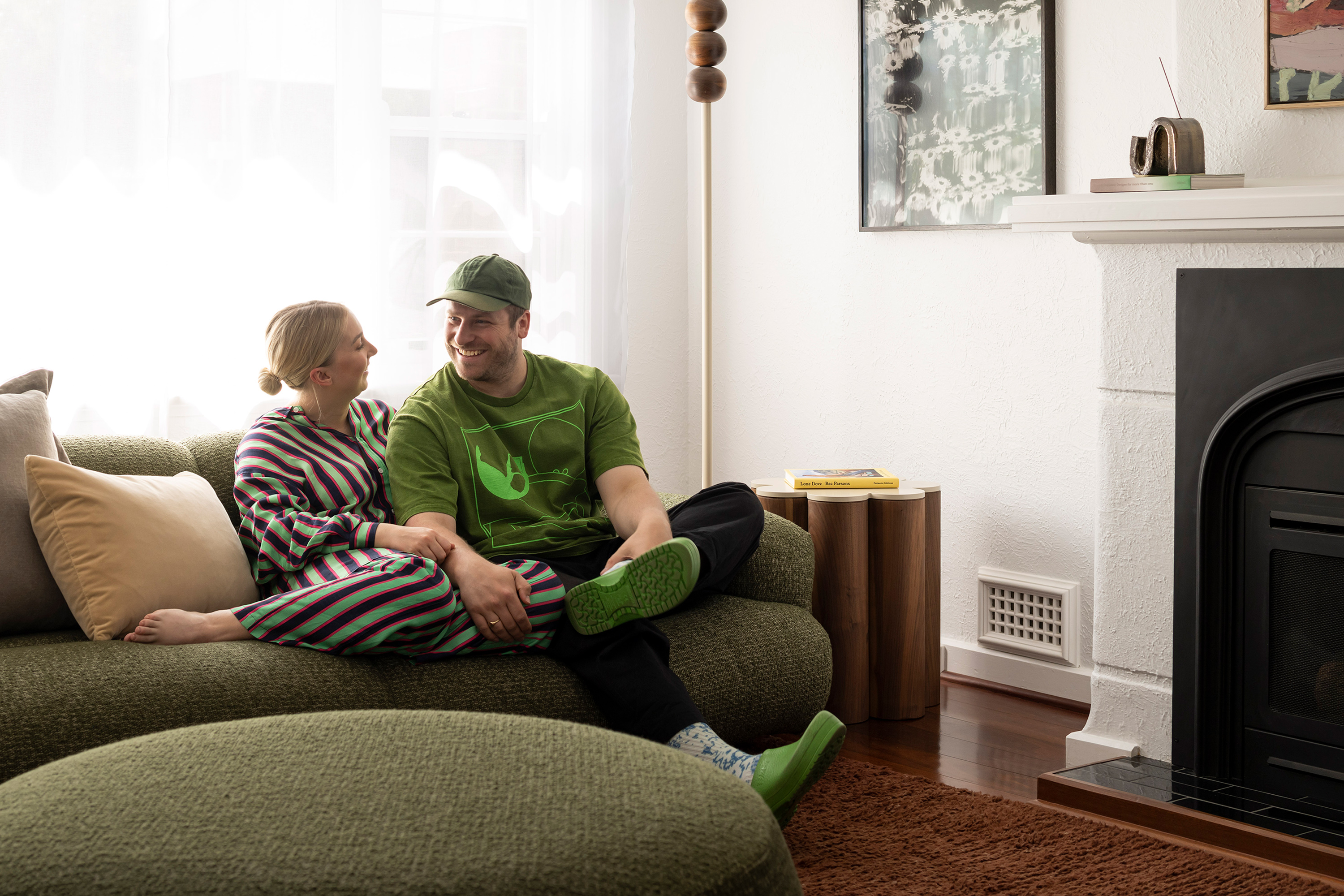 Mate for Life – Tim Meakins
11.11.22
Friends


We caught up with artist, designer and creative, Tim Meakins in his Inglewood home in Western Australia. We talked to him about his family, his favourite corner of the house, his playful designs and sculptures, and hanging with his work from home buddy, his 10-month old whippet, Gus.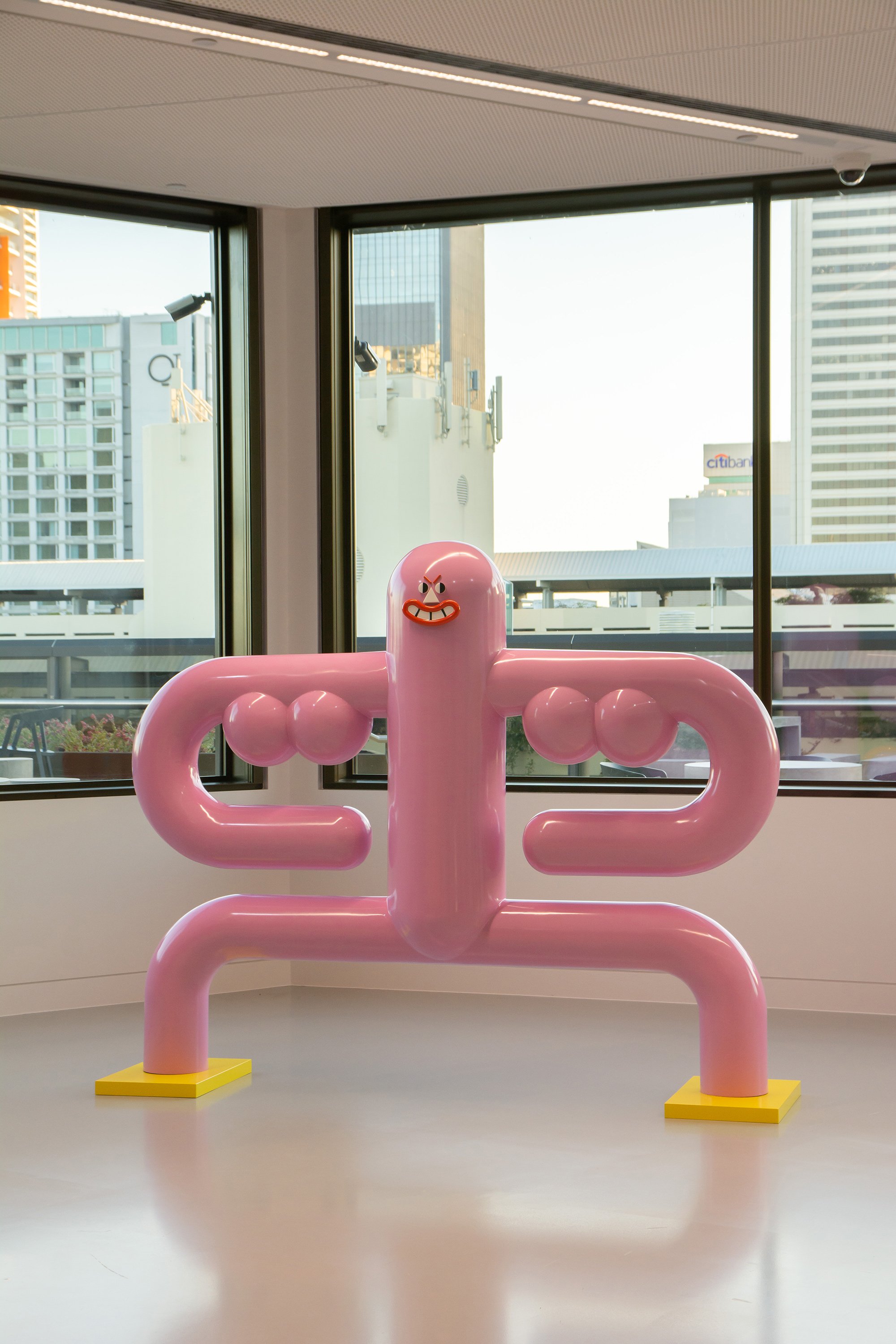 Muscle Beach by Tim Meakins / Photograph by Tim Palman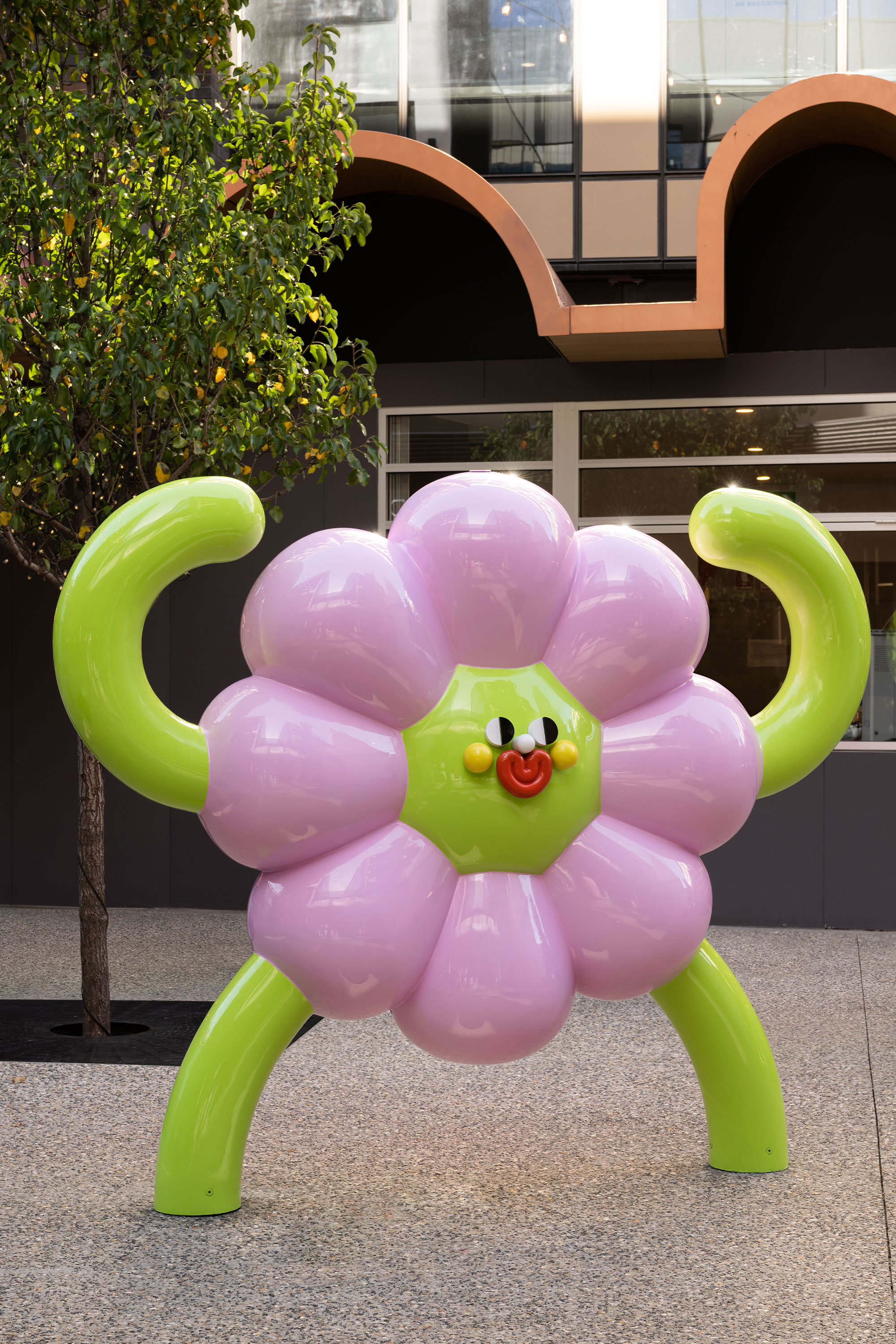 Big Flower by Tim Meakins / Photograph by Dion Robeson
Tell us a bit about yourself and your family.
I am an artist and designer, I freelance full time and create art wherever it fits in within my week. Krystal is a Chemical Engineer and works away, she is home most weekends though! We have a 10-month-old whippet called Gus. Krystal and I have been married for two years and met when we were both 19 in 2012. We bought our first home in 2020 and have been renovating ever since (we recently finished!). We are both homebodies which I think is why we are pretty obsessed with renovating and creating special spaces. We are polar opposites when it comes to our careers but come together in sharing a passion for interiors, colour and design.
Why did you choose Ingelwood?
We chose this area as we wanted a heritage home and always planned to renovate. It's also close to both of our works and tucked a bit away from the city without being too close or too far.
What informed the aesthetic of your house?
We've been inspired by the mid-century modern era of the home with added contemporary elements to keep it fun and fresh.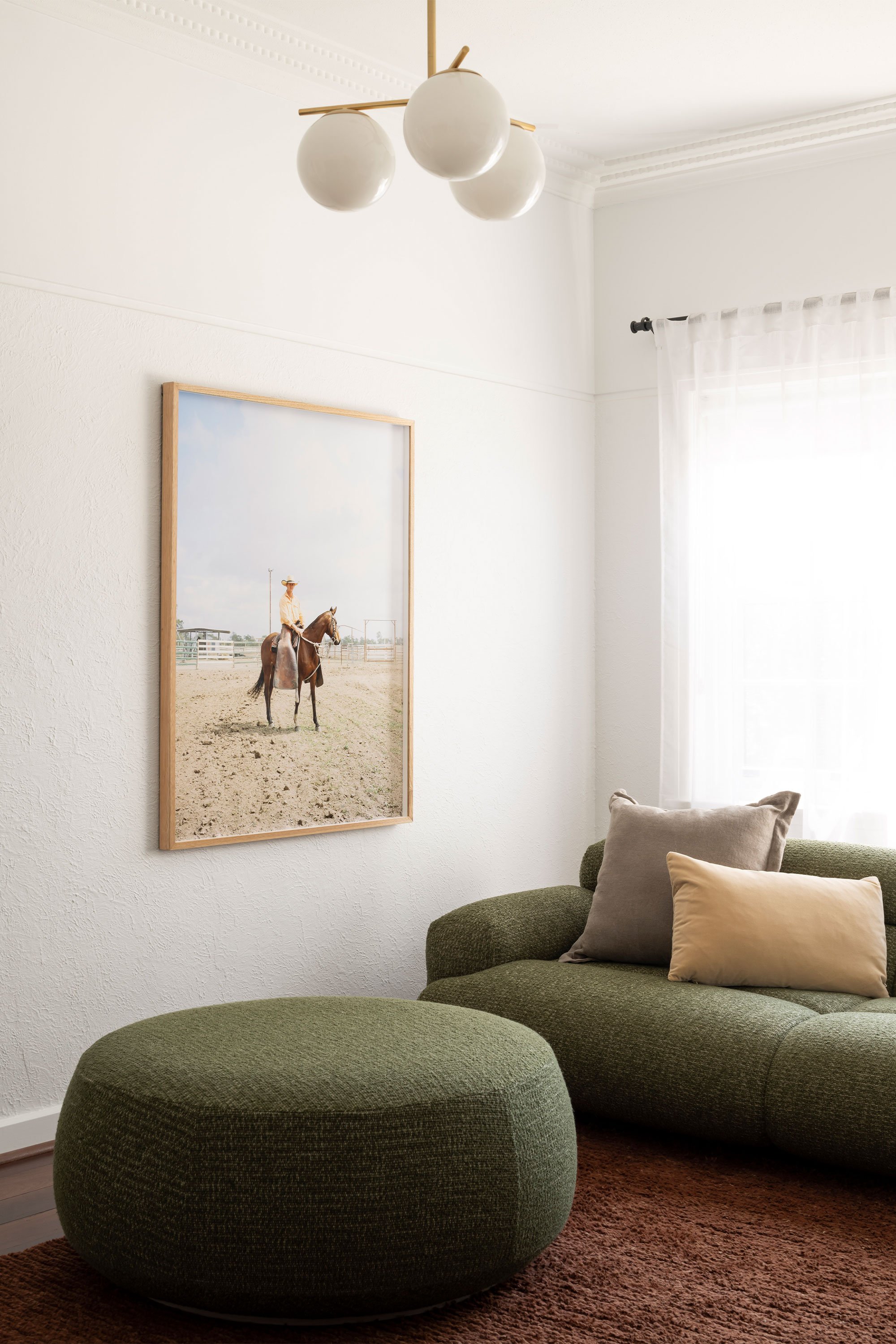 Valley Sofa in Bowie Sage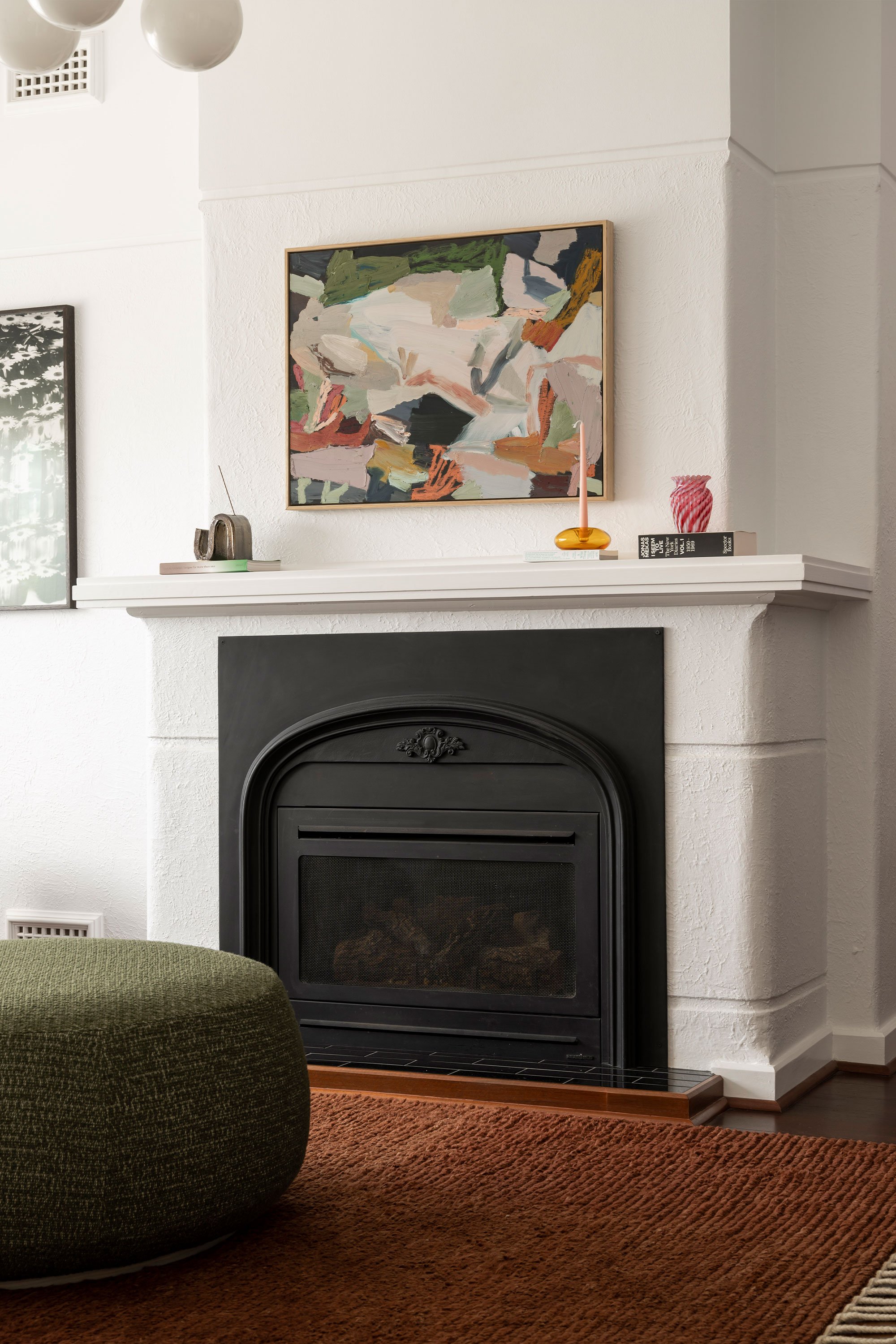 Joy Ottoman in Bowie Sage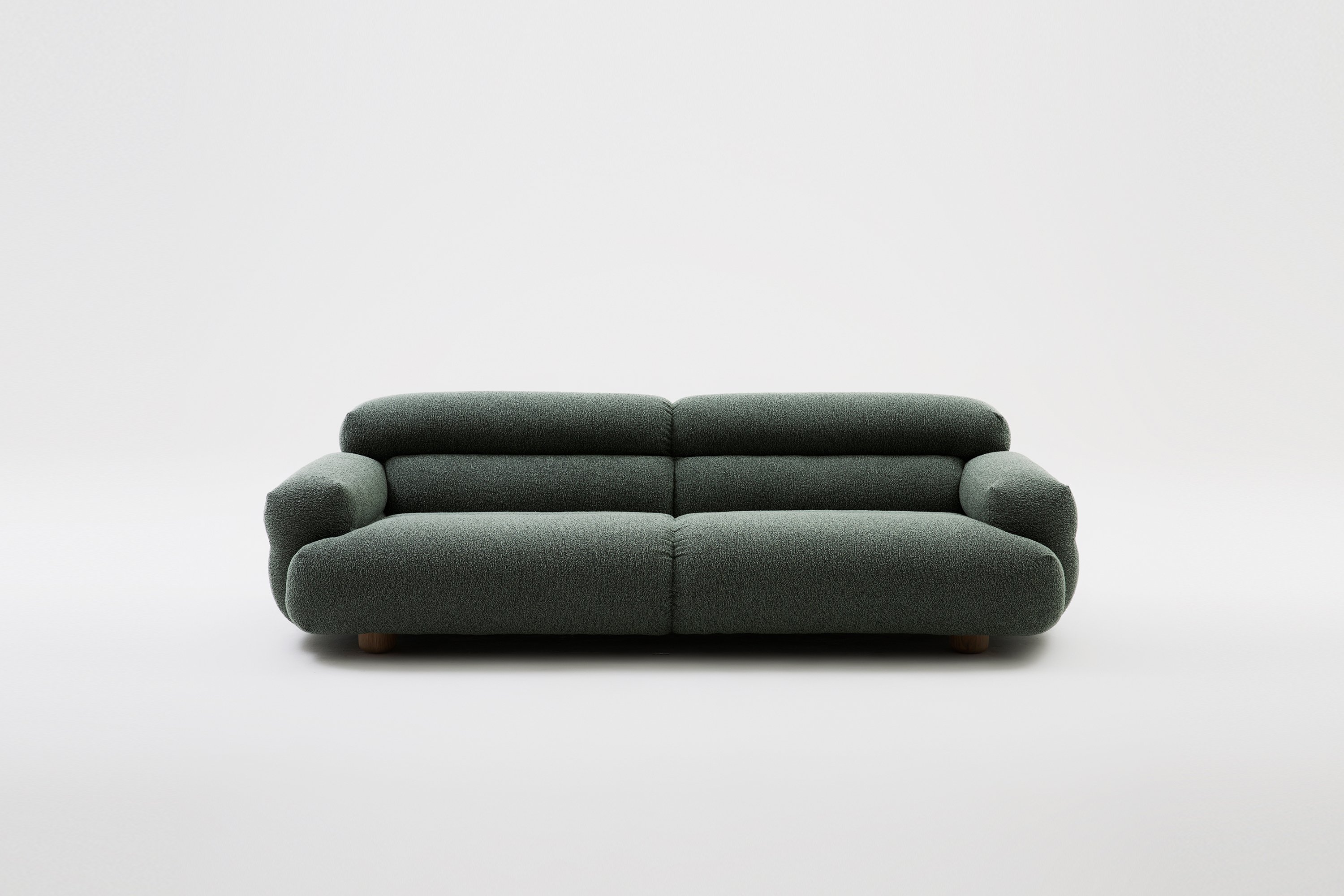 Valley Sofa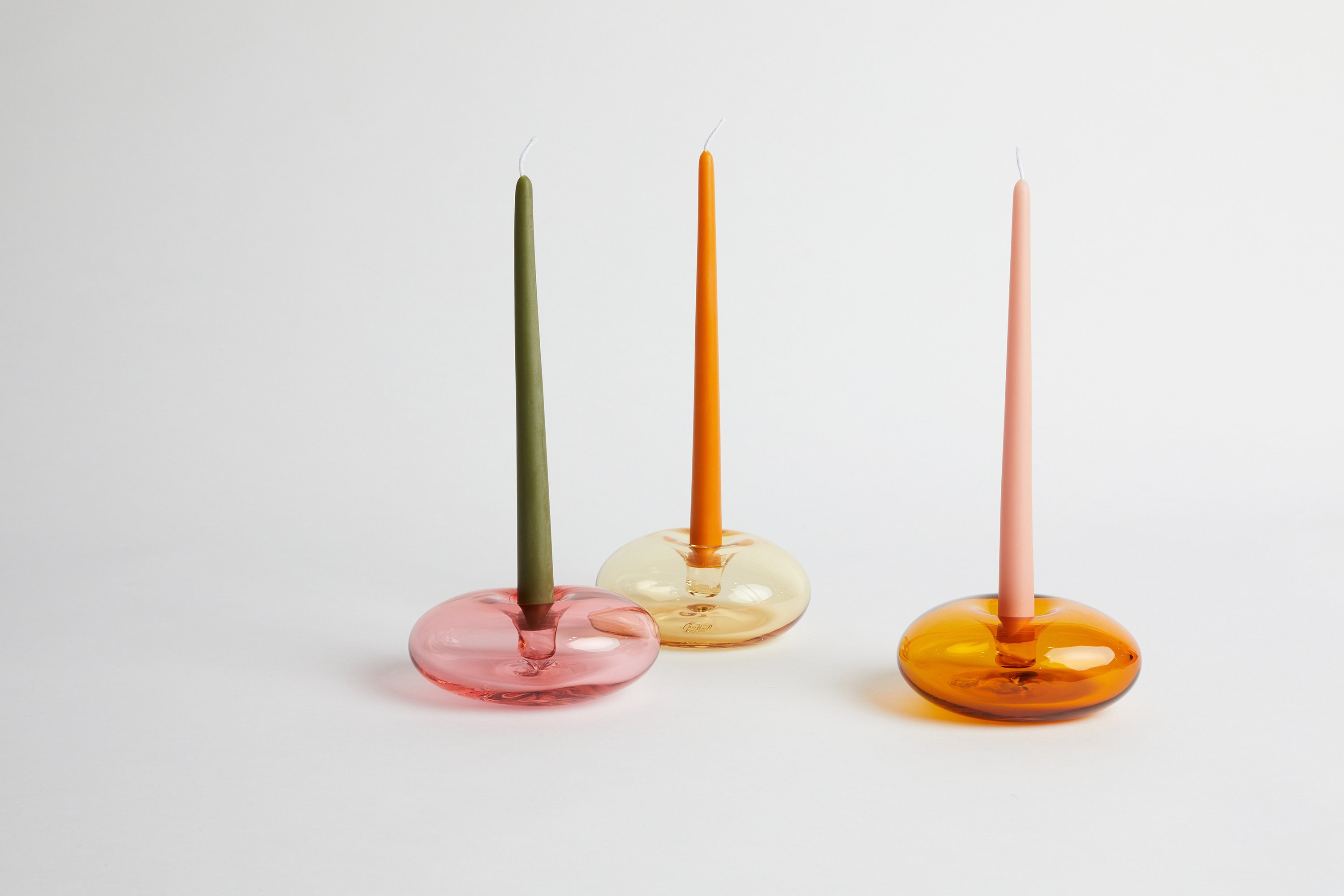 Skim Candle Holder and Taper Candles
Wave Incense Holder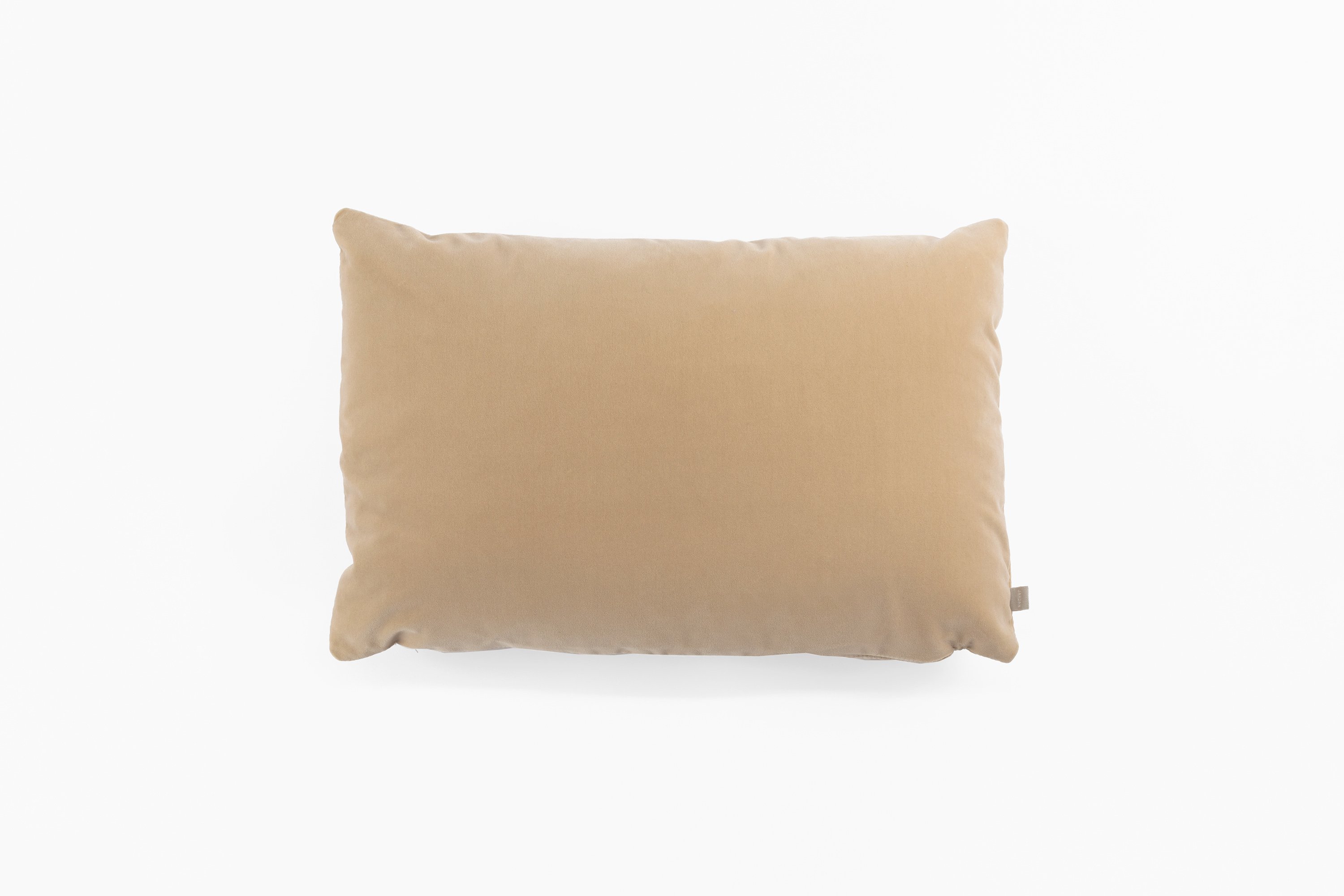 Elk Cushion in Teddy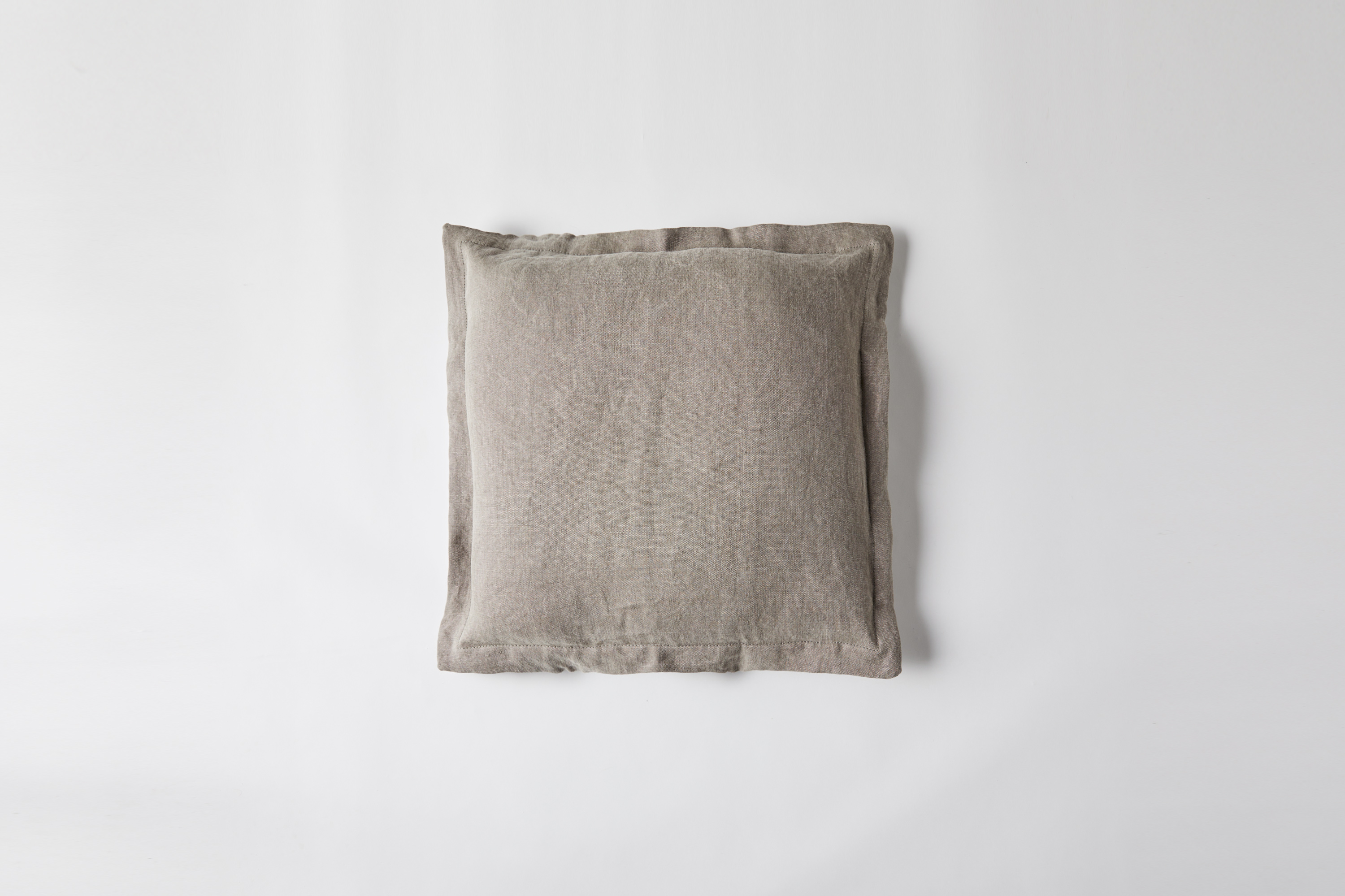 Duke Cushion in Mushroom
What is your favourite room in your house?
It's the living room, it has our Valley couch and we're surrounded by our favourite artworks. It's a place to relax and reset, plus great spot to nap – especially for Krystal.
What's the dogs Gus favourite spot?
Gus' favourite spot is probably our bed or his bed which usually sits within our bedroom, anything warm and comfortable - he also really loves our Valley Couch from Jardan.
How is your personal style reflected in your home?
I think it breathes through our home, with the use of colour, Australian artworks and a mixed collection of furniture and homewares.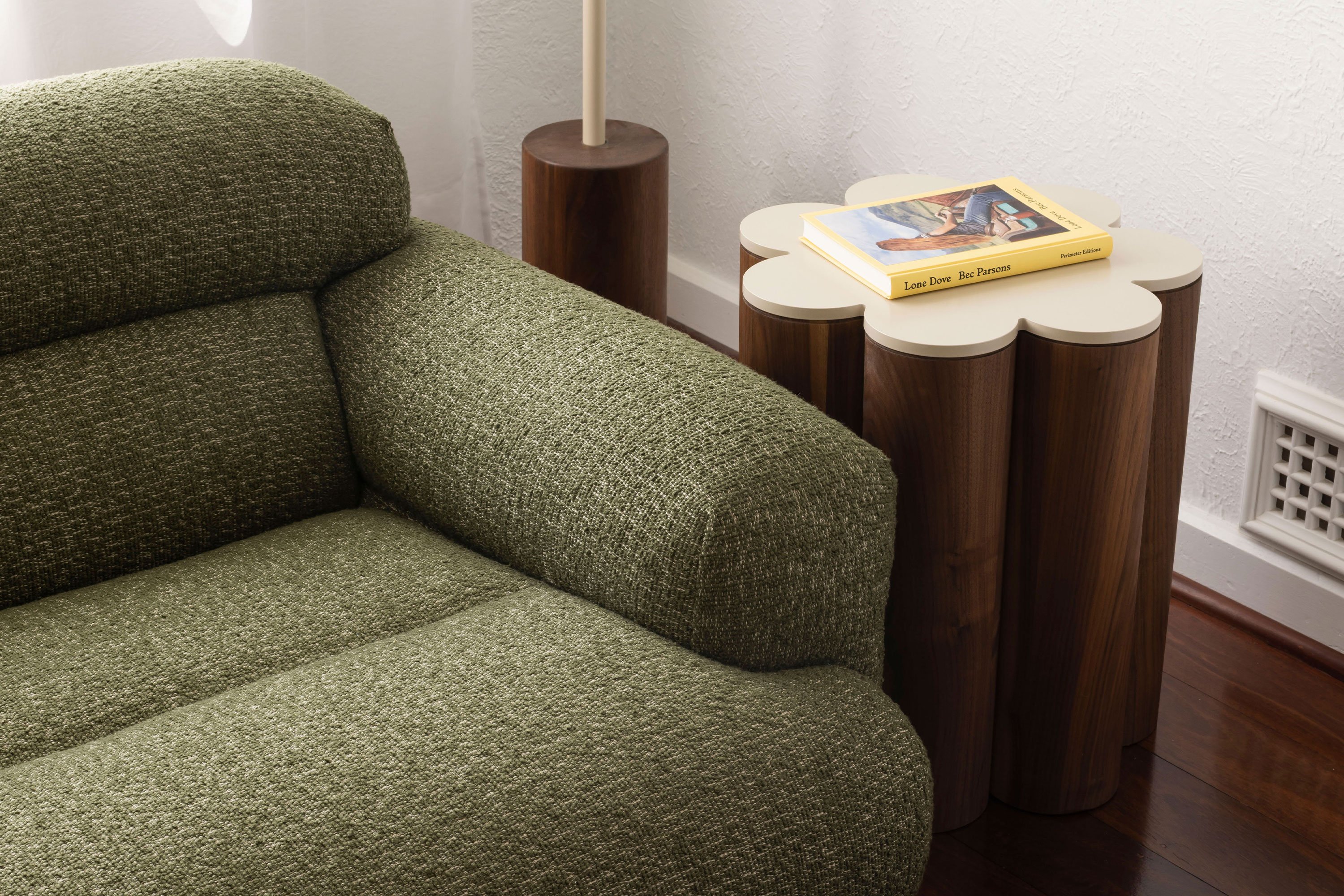 Valley Sofa in Bowie Sage
Do you often work from home? How does your space affect your work?
I work from home three days out of the five, I wouldn't want to be anywhere else really. I love being in our home and working. Sometimes it can be a bit hard to get motivated to work or produce, but I feel like there is no pressure here and it's where I generate most of my ideas. I can work at night or day. Also, our dog Gus loves having me around.
What sparked your interest in art? How long have you been an artist?
Studying design pulled me into producing creative concepts and drawing, having the capability to illustrate on the computer rather than with my hands became a bit of an escape. About four years, I got into illustration when I was studying design but never took it seriously until 2018, that's when I started to create physical works. I kind of realised that you can be an artist and have a day job.
Your work is colourful, fun, and playful. It is as if you have created your own TM world. Where do you get your inspiration from?
Cartoons and video games, both growing up and in the present. I think it is the unrealistic, over exaggeration that I became obsessed with, and started to bring within my own work. I feel like anything goes in cartoons and video games, and no one really questions it, it's meant to be an escape, not meant to reflect our exact humanity. I want things to feel not from this world.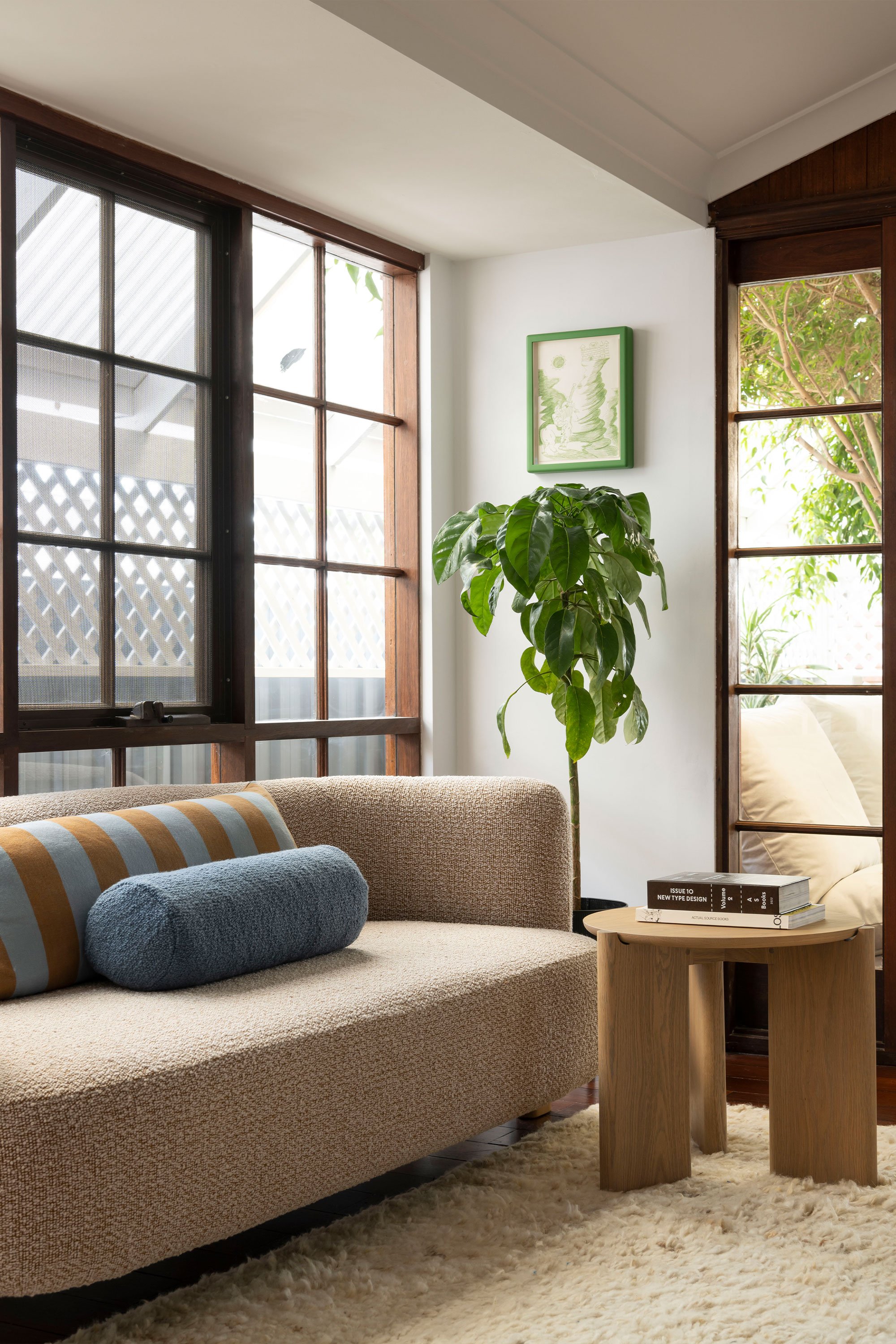 Lola Sofa in Bowie Sepia & Otis Side Table in Ash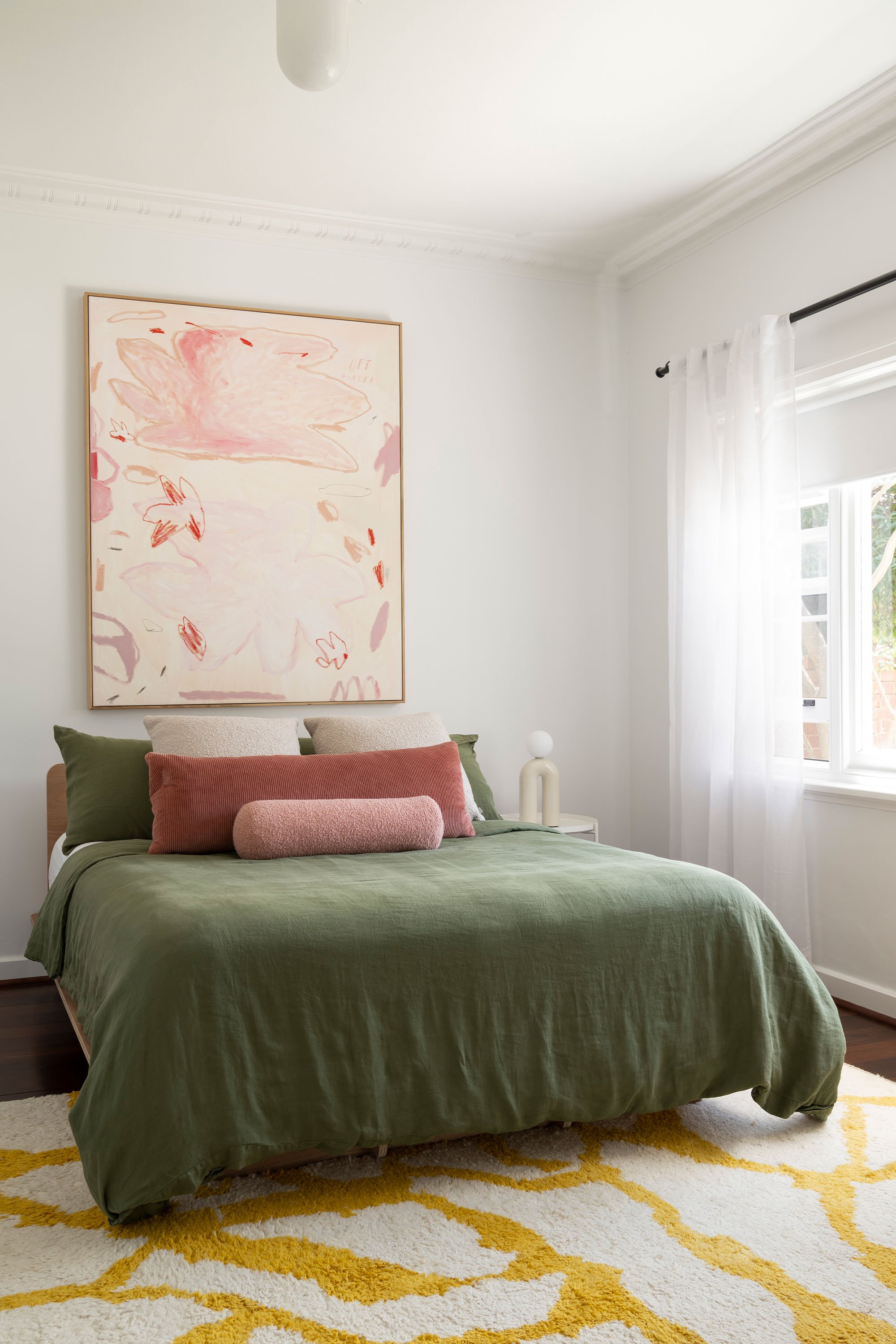 Airo Linen Bedding in Khaki and Various Cushions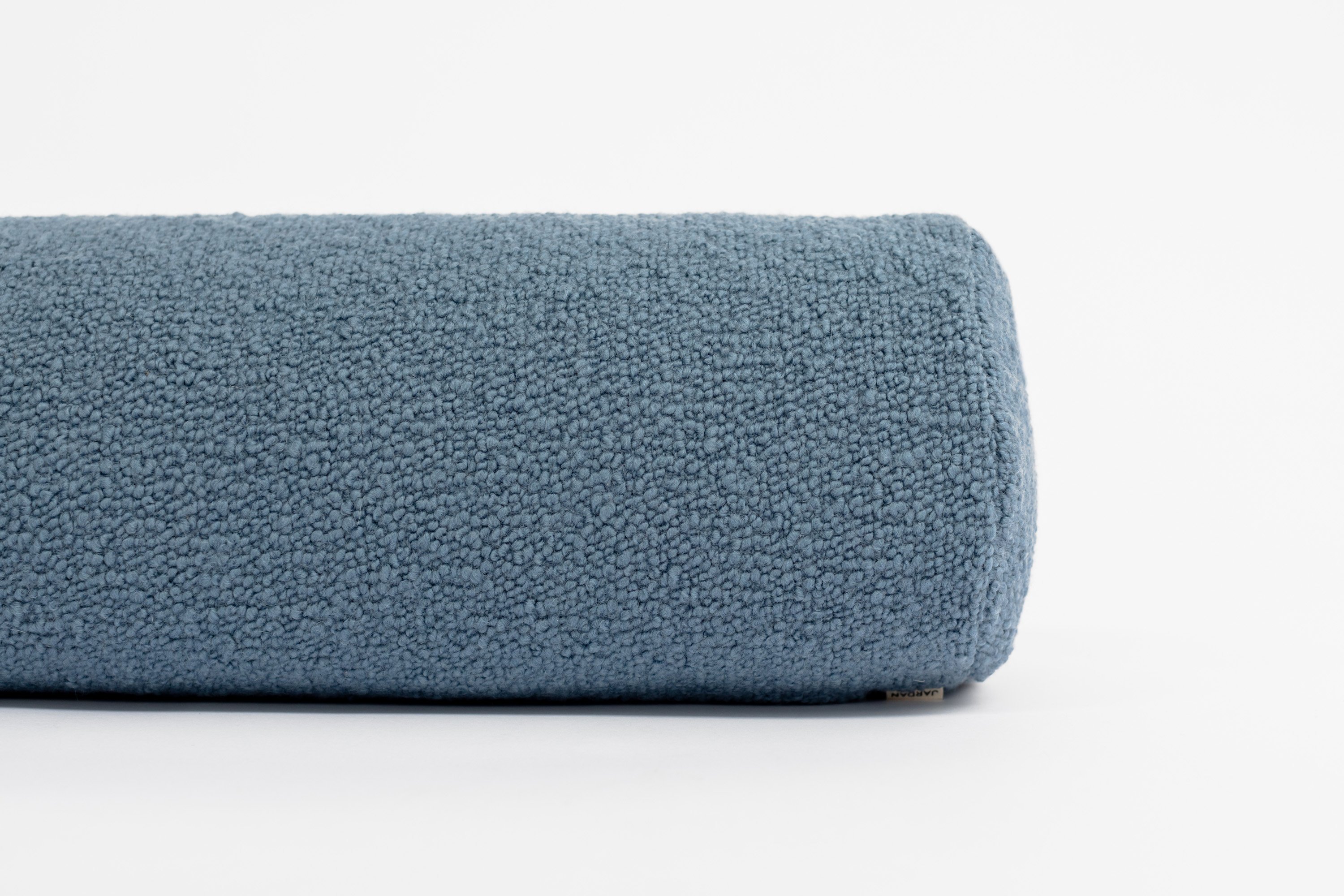 Poppy Bolster Cushion in Denim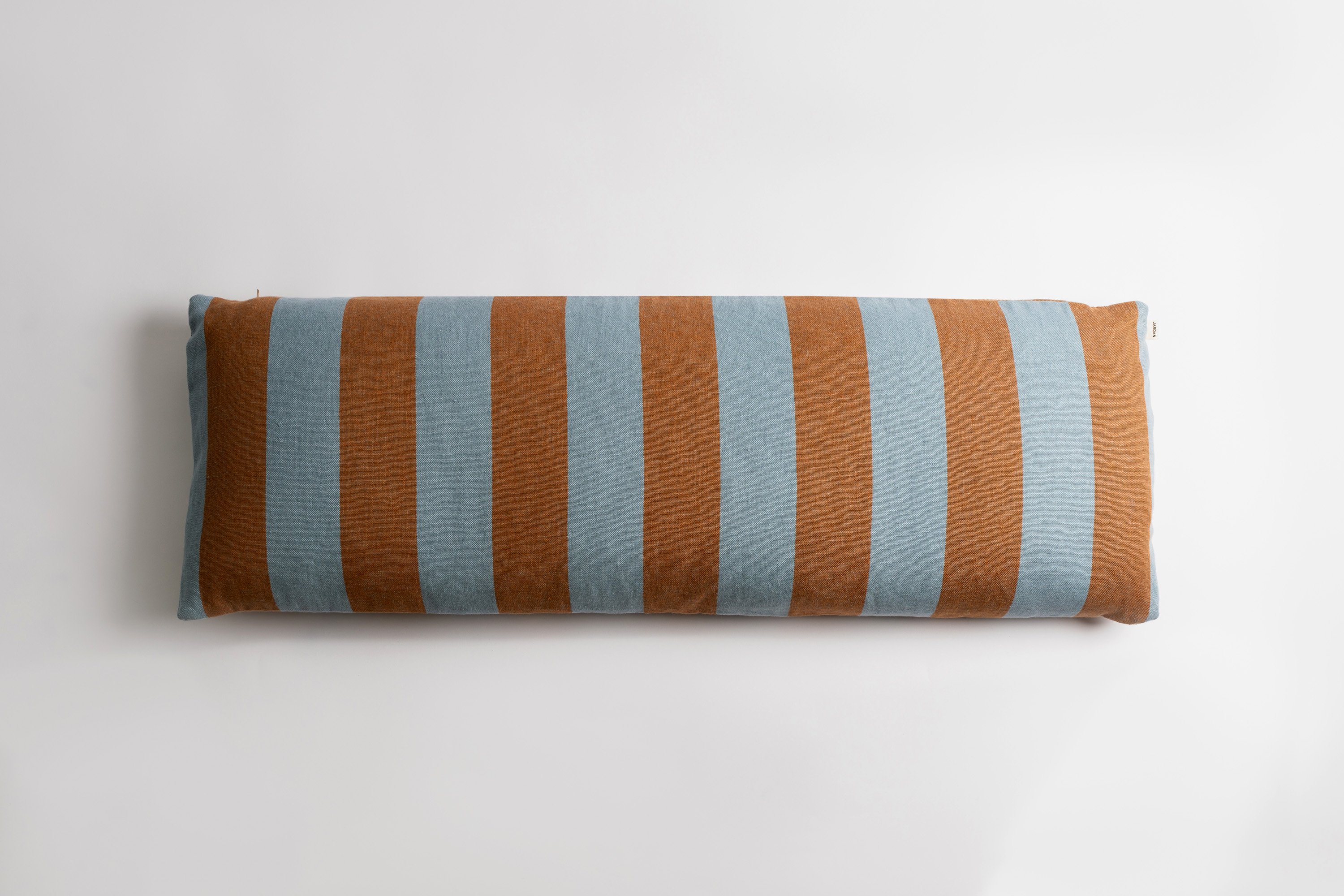 Palmer Cushion in Rockmelon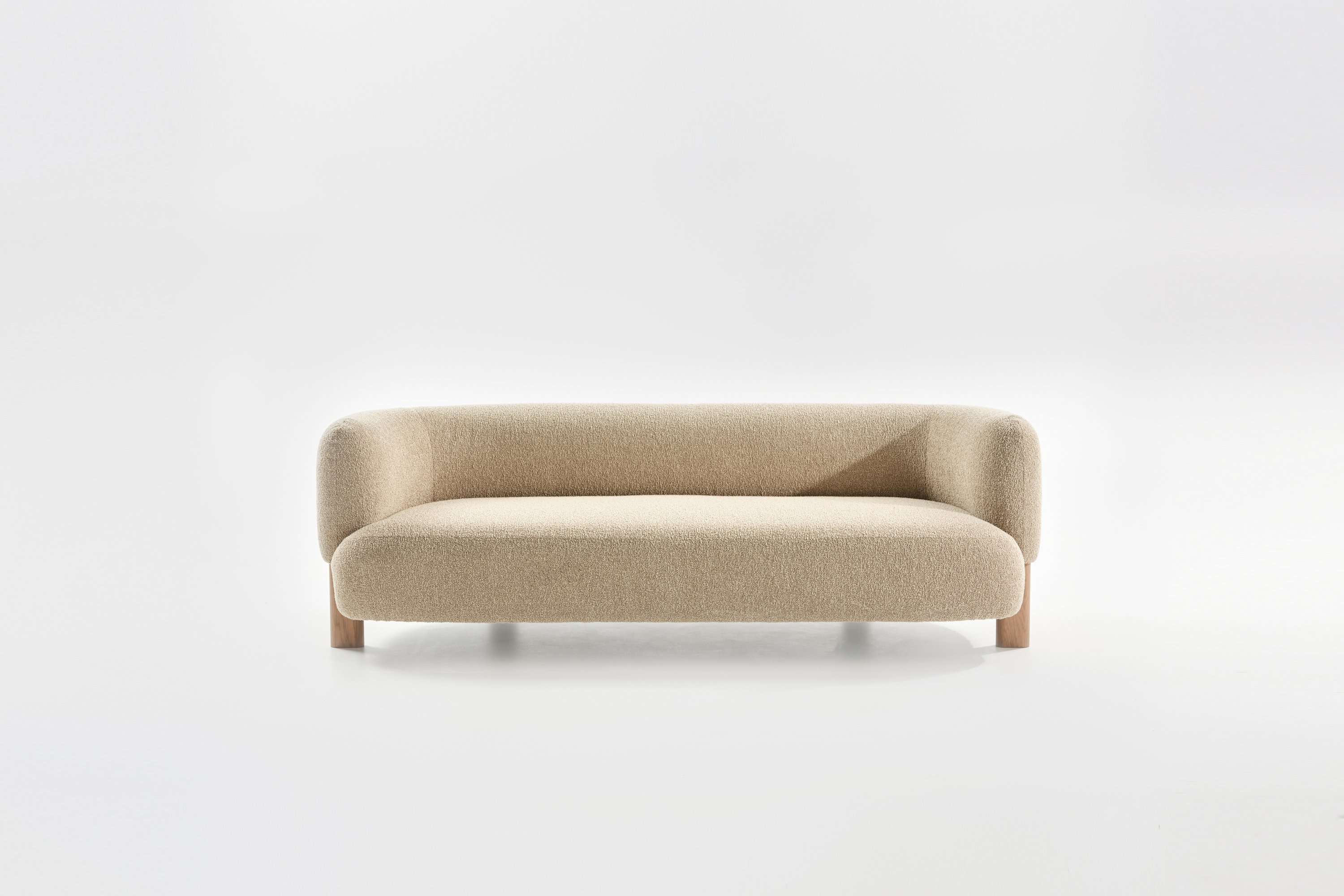 Lola Sofa in Bowie Sepia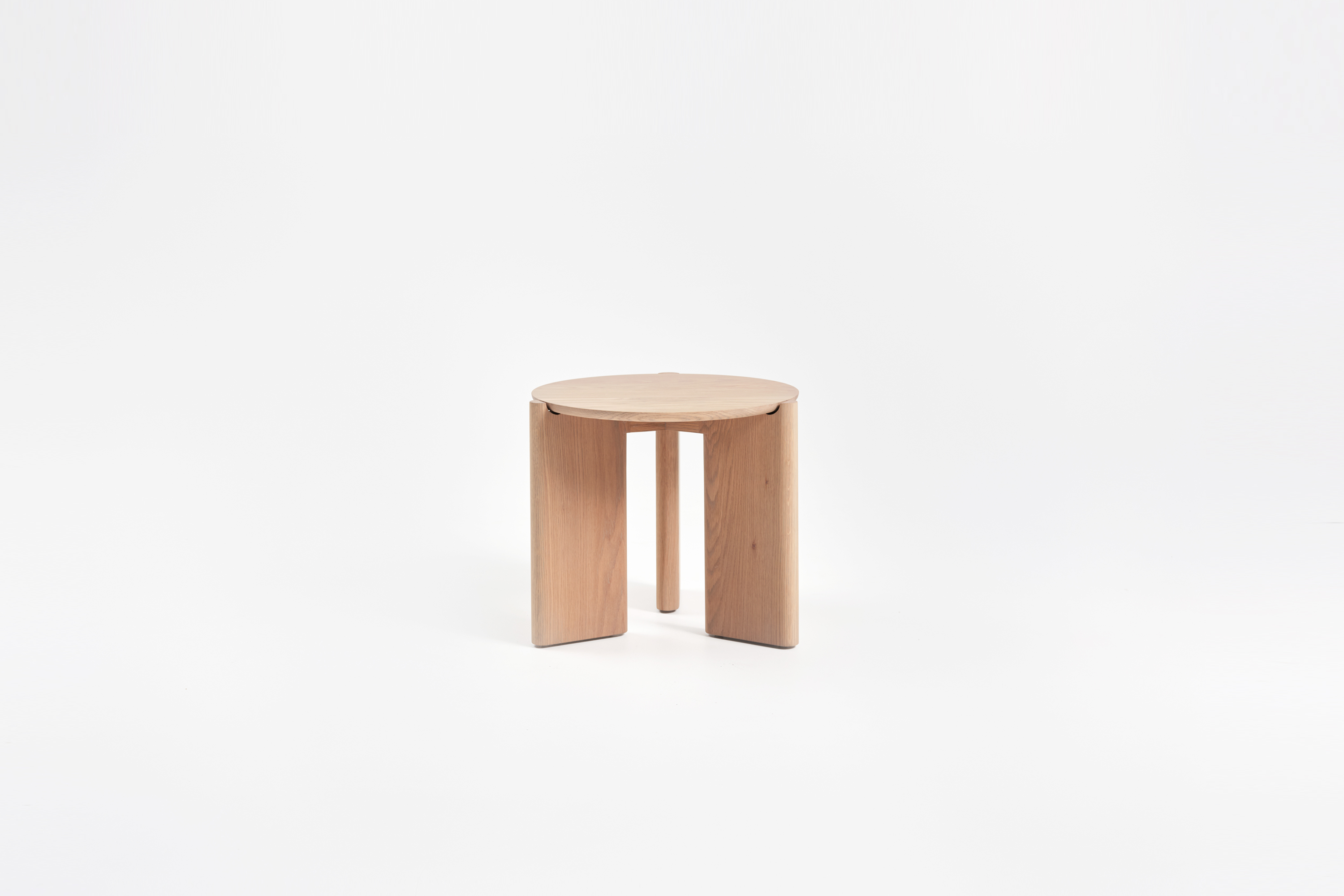 Otis Low Side Table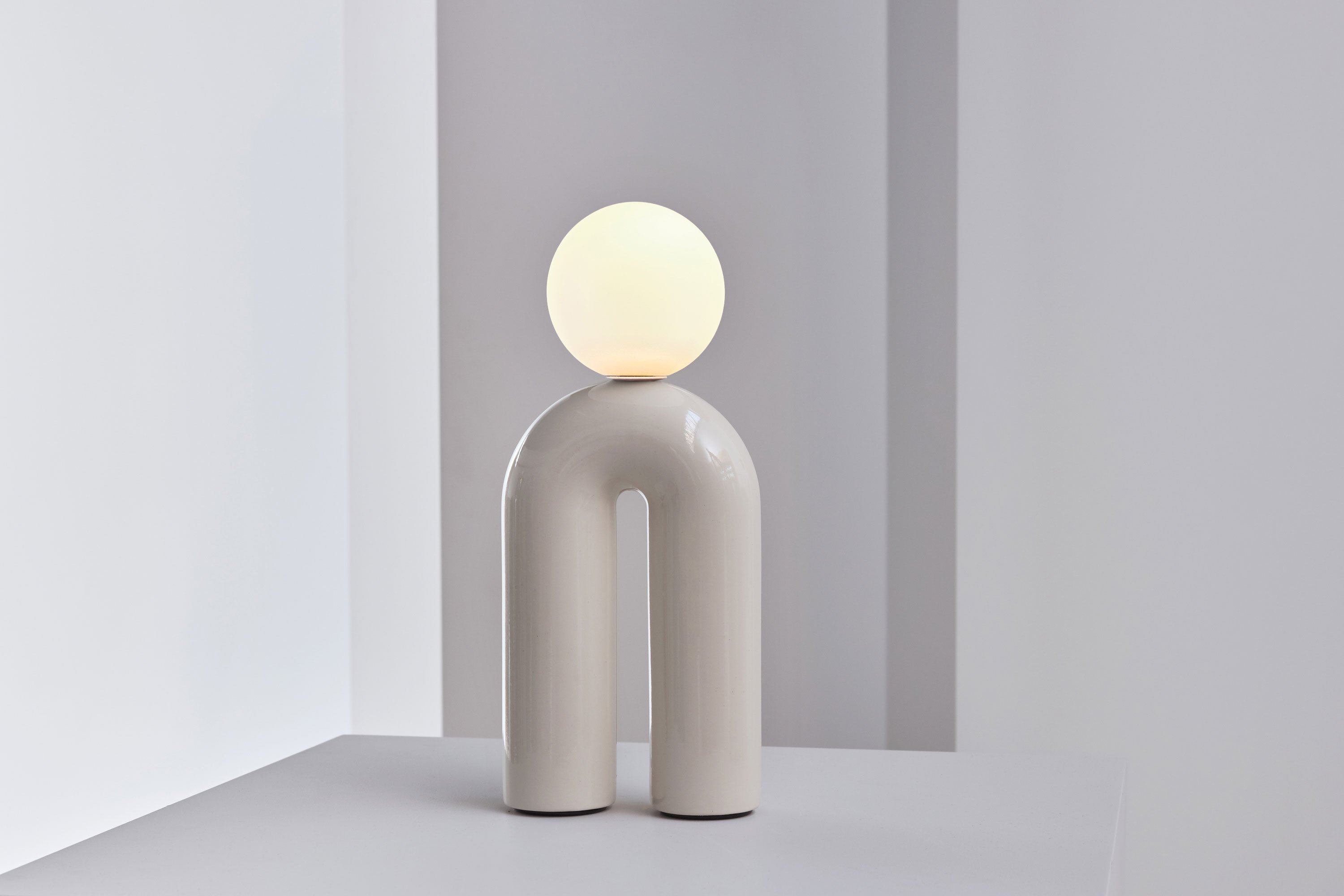 Nelly Table Light in Oat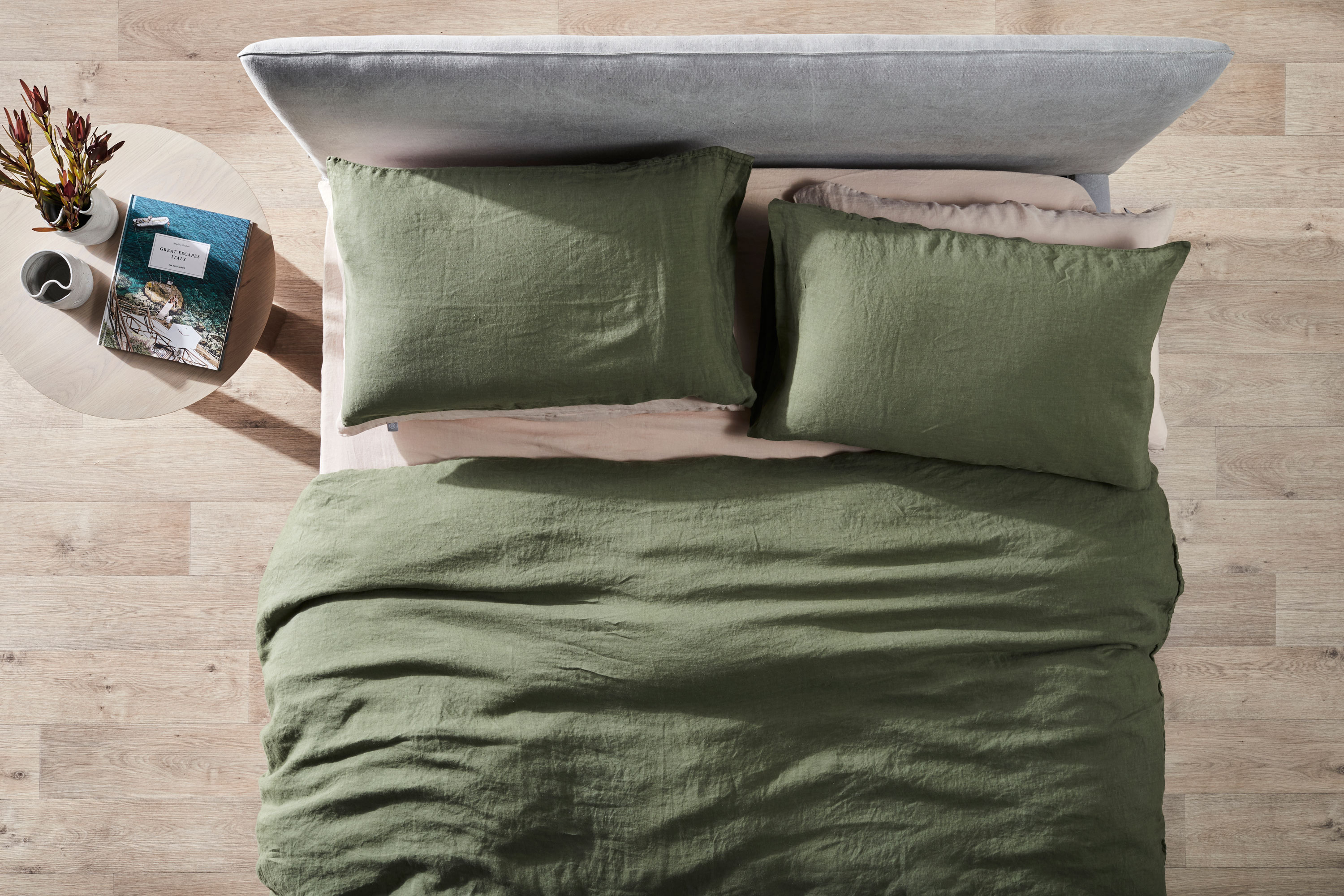 Airo Linen Khaki Bedding
What's your favourite thing to do at home?
Simply, all of us just being together. Whether that's playing out front with Gus or relaxing for the night, with dinner and a movie. Krystal works away so when she is home, it means a lot for us to just be in each other's presence and chill out.
What are some of your favourite pieces in your house?
Some of our favourite pieces are specific artworks from Aaron Christopher Rees and Laurence Watts, they are really special to us, as well as the furniture we have from Jardan, pieces by my father Terry Meakins and Remington Matters.
Are there any objects that have specific sentimental value or stories behind them?
I think the objects in our home that have that value are the conversations that Krystal and I have had to either purchase the works. The idea of going back and forth with each other and designing our spaces together are so important to me. We love the idea of making this home special and dictated by both of our decision and styles.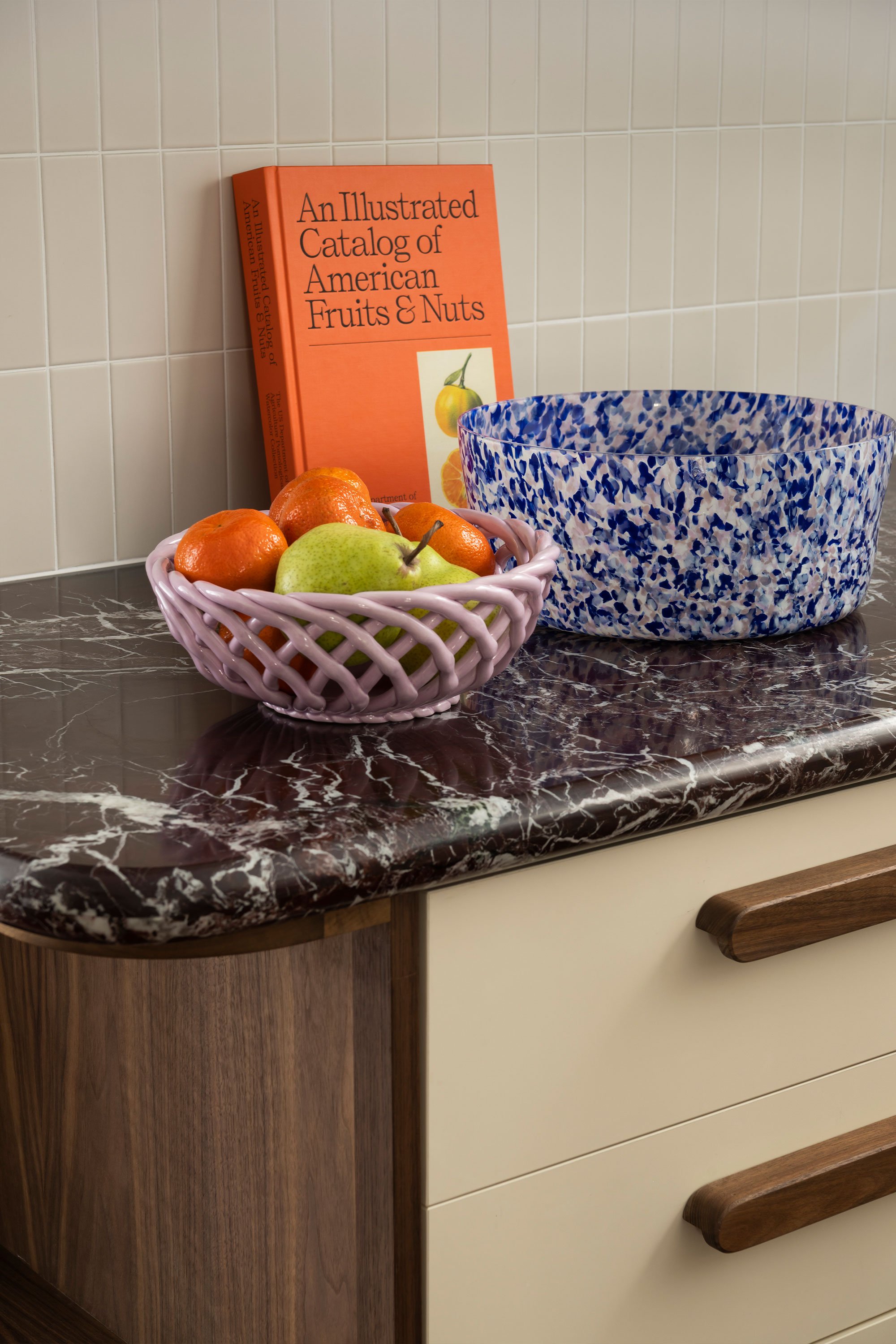 Octaveo and Stories of Italy Bowls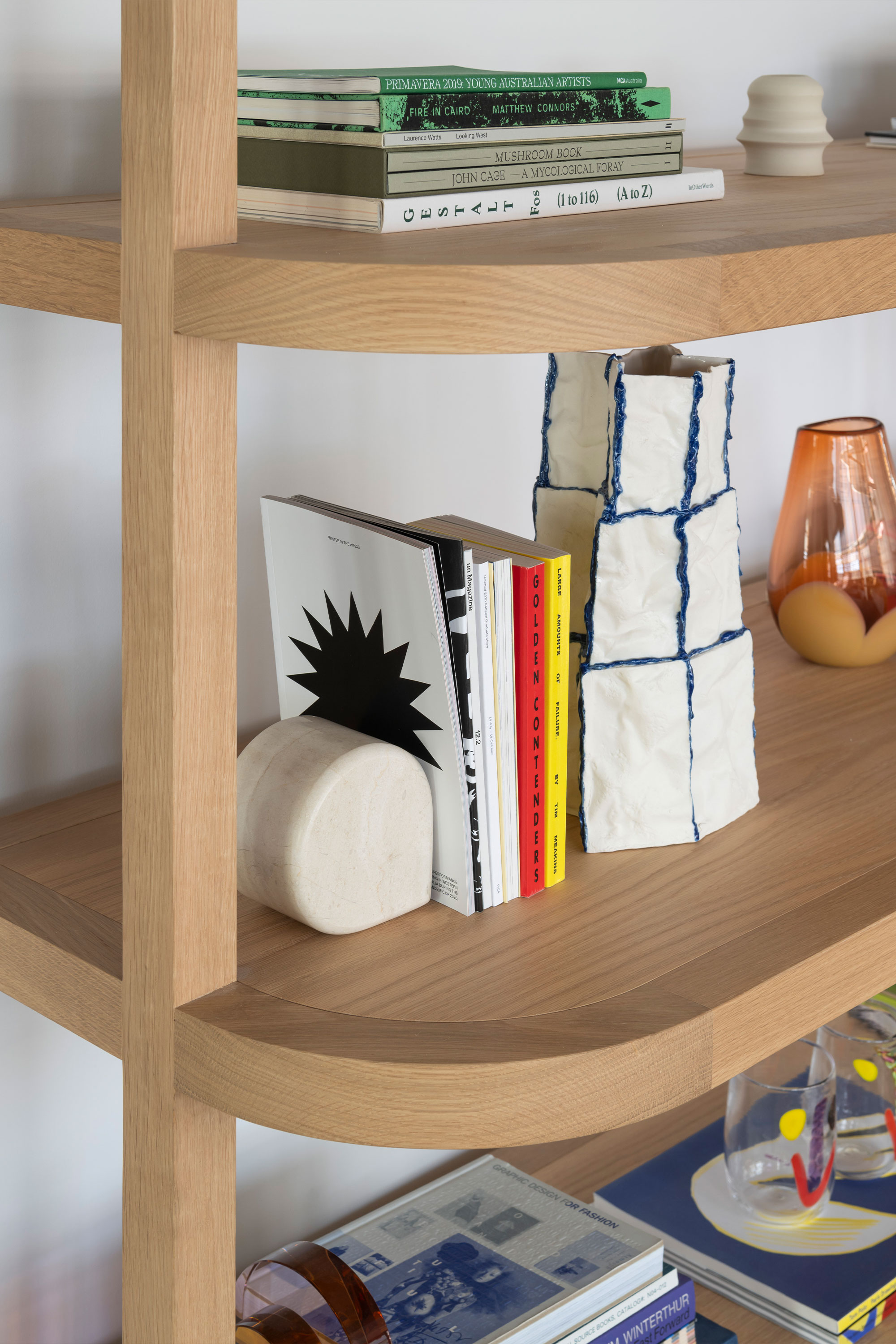 Preston Bookshelf in Oak Raw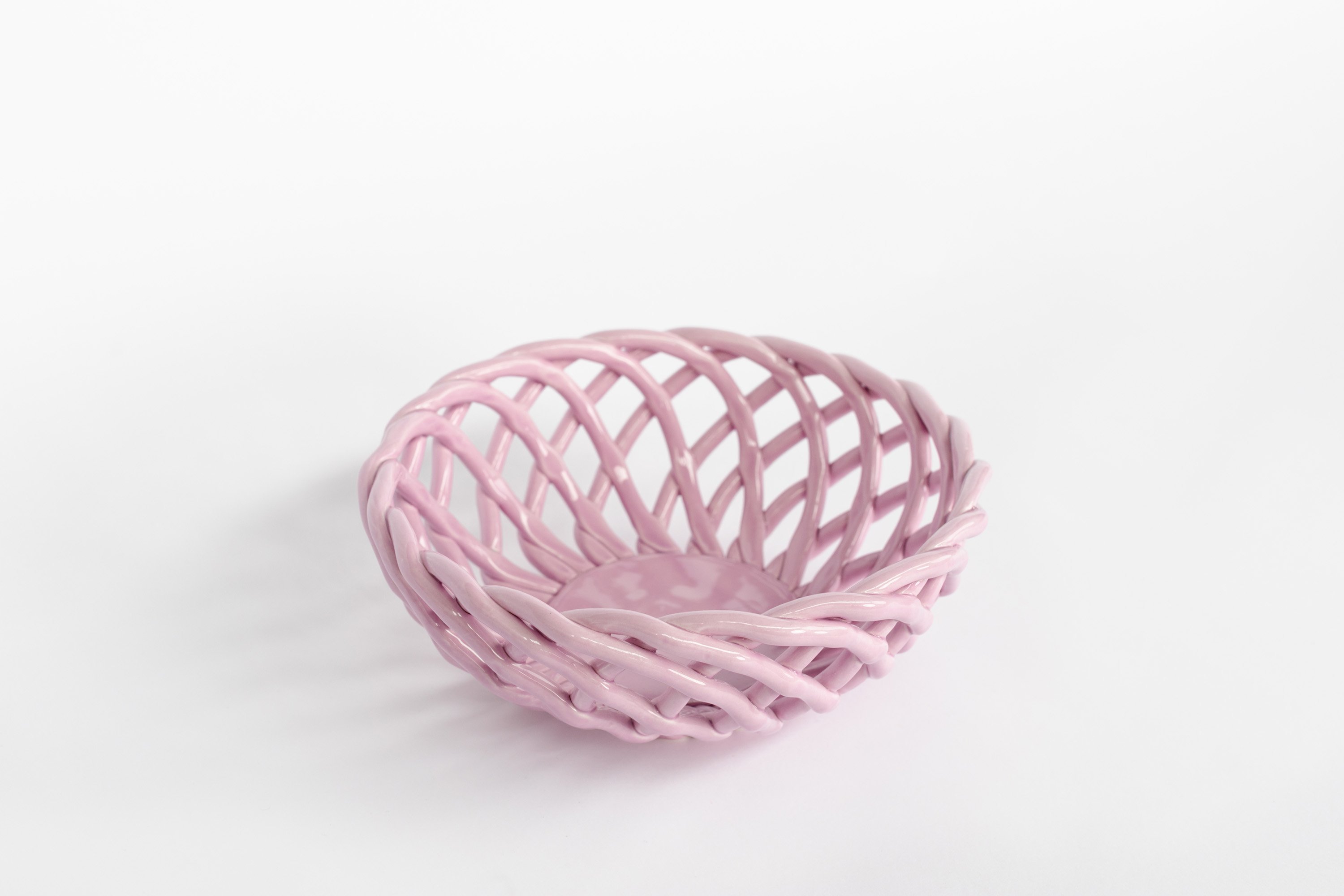 Sicilia Bowl in Lilac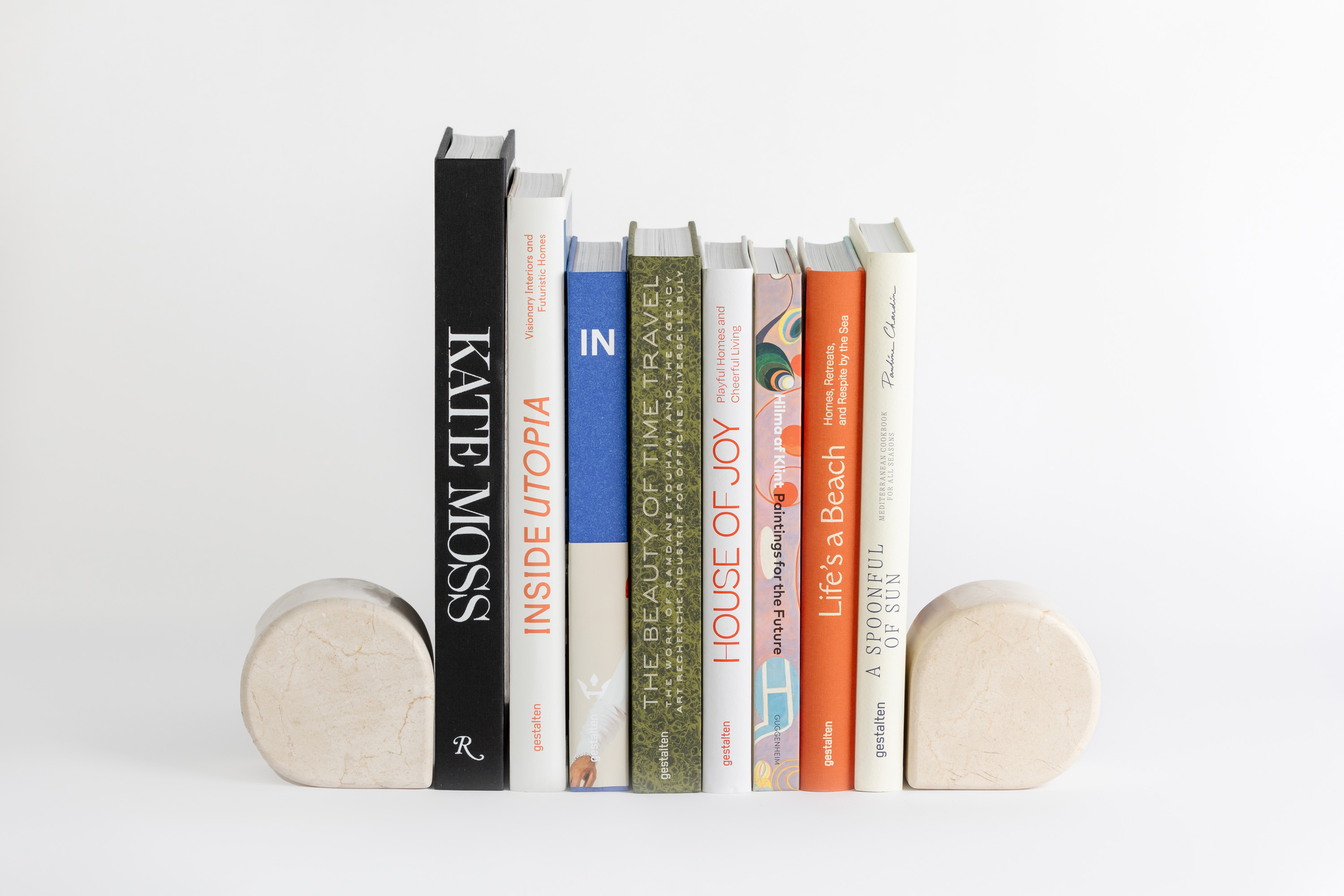 Umma Marble Bookend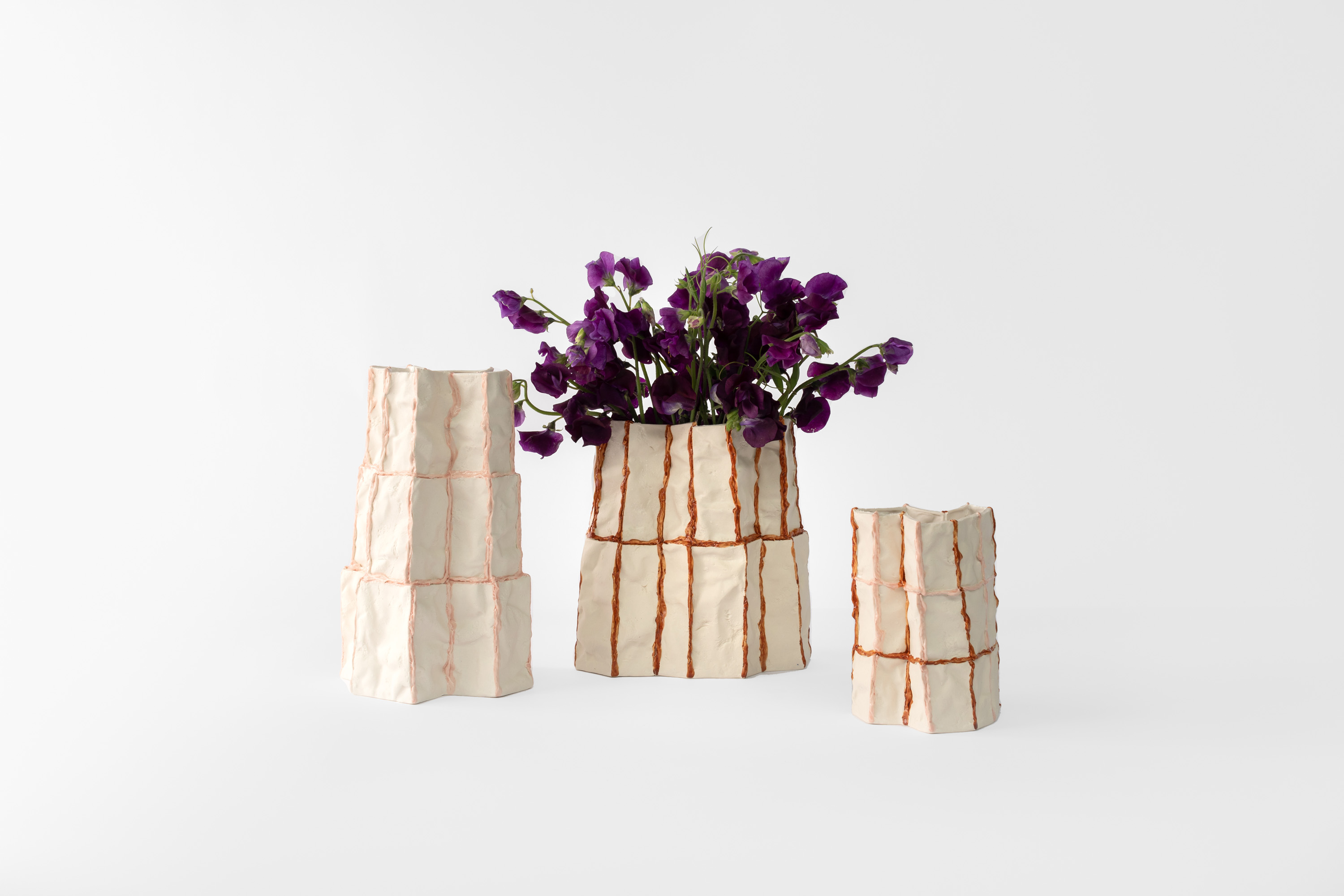 Tile Vases Various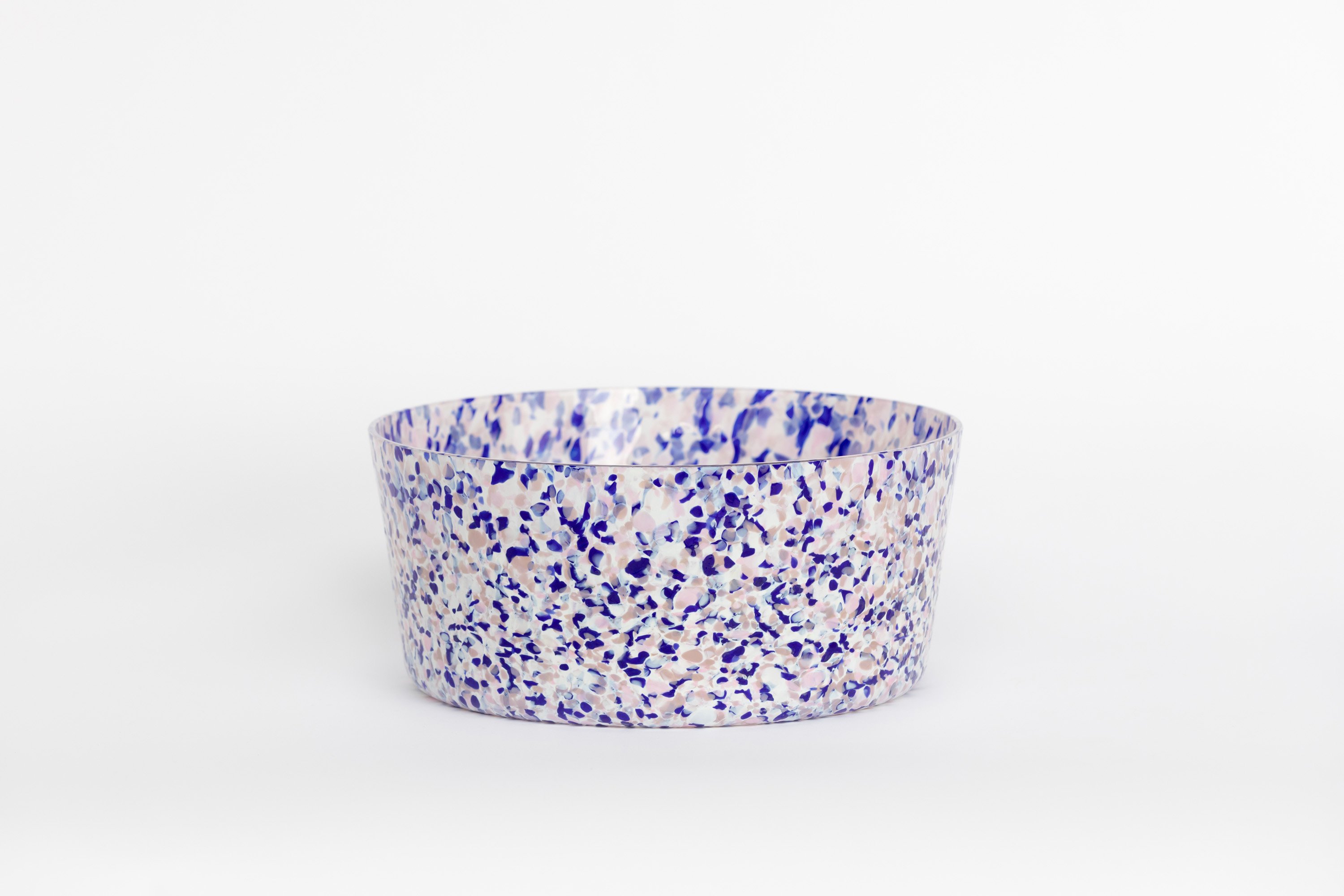 Macchia Bowl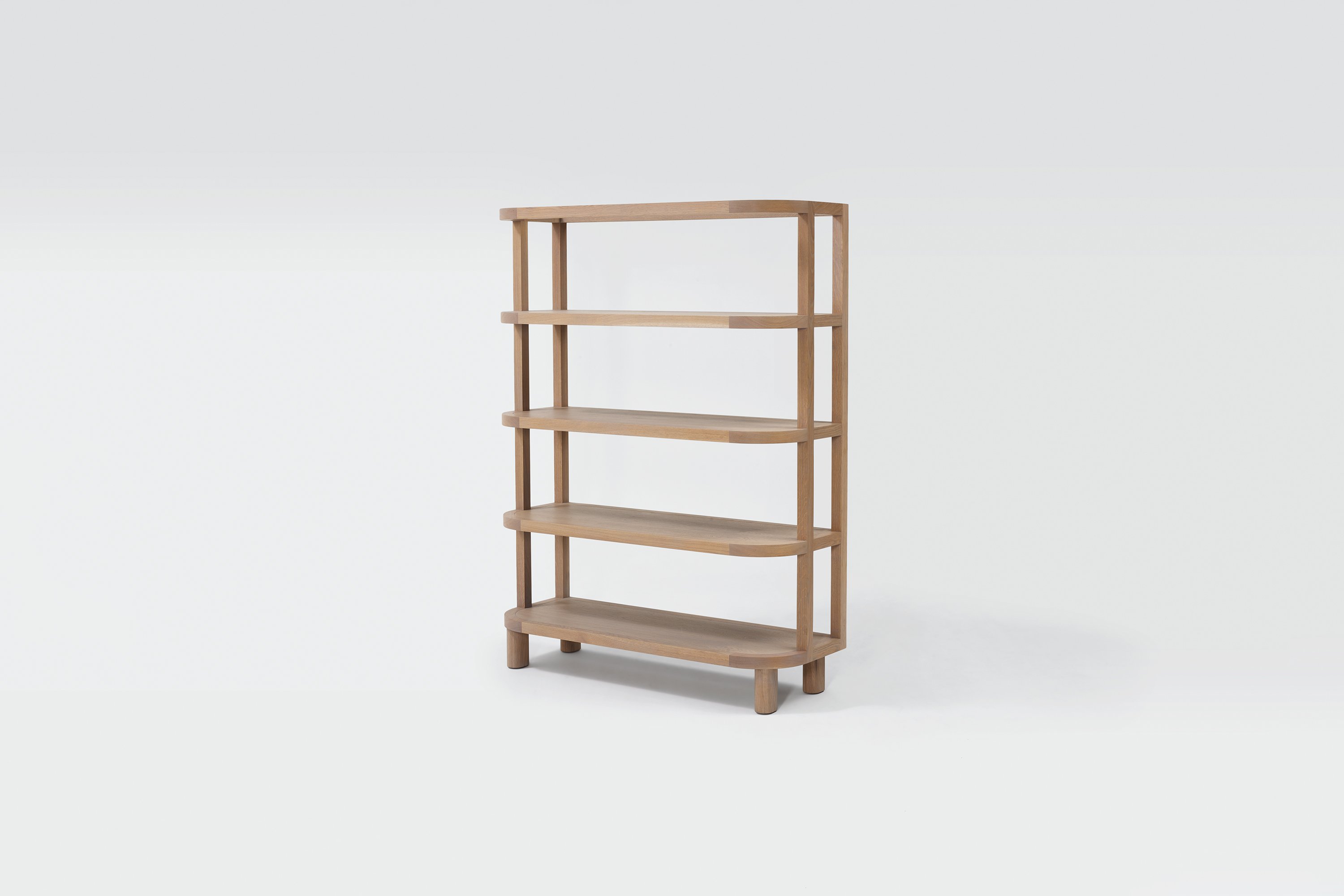 Preston Bookshelf in Oak Raw
You work in multiple mediums. Is there one you prefer? Or do you decide on medium based on the project?
Mediums are definitely dependant on the project, a lot of ideas I have only exist outside of my skillset or capabilities so I enjoy collaborating with specific people to make the ideas come to life. I also think all mediums have their individual challenges and I kind of enjoy moving in-between them all.
What's your favourite piece that you've created?
Big Flower – it is the first permanent work I did and people are really enjoying it which is really special!
What's next for Tim Meakins?
Hopefully a holiday, slow down, and enjoy the moments a bit more!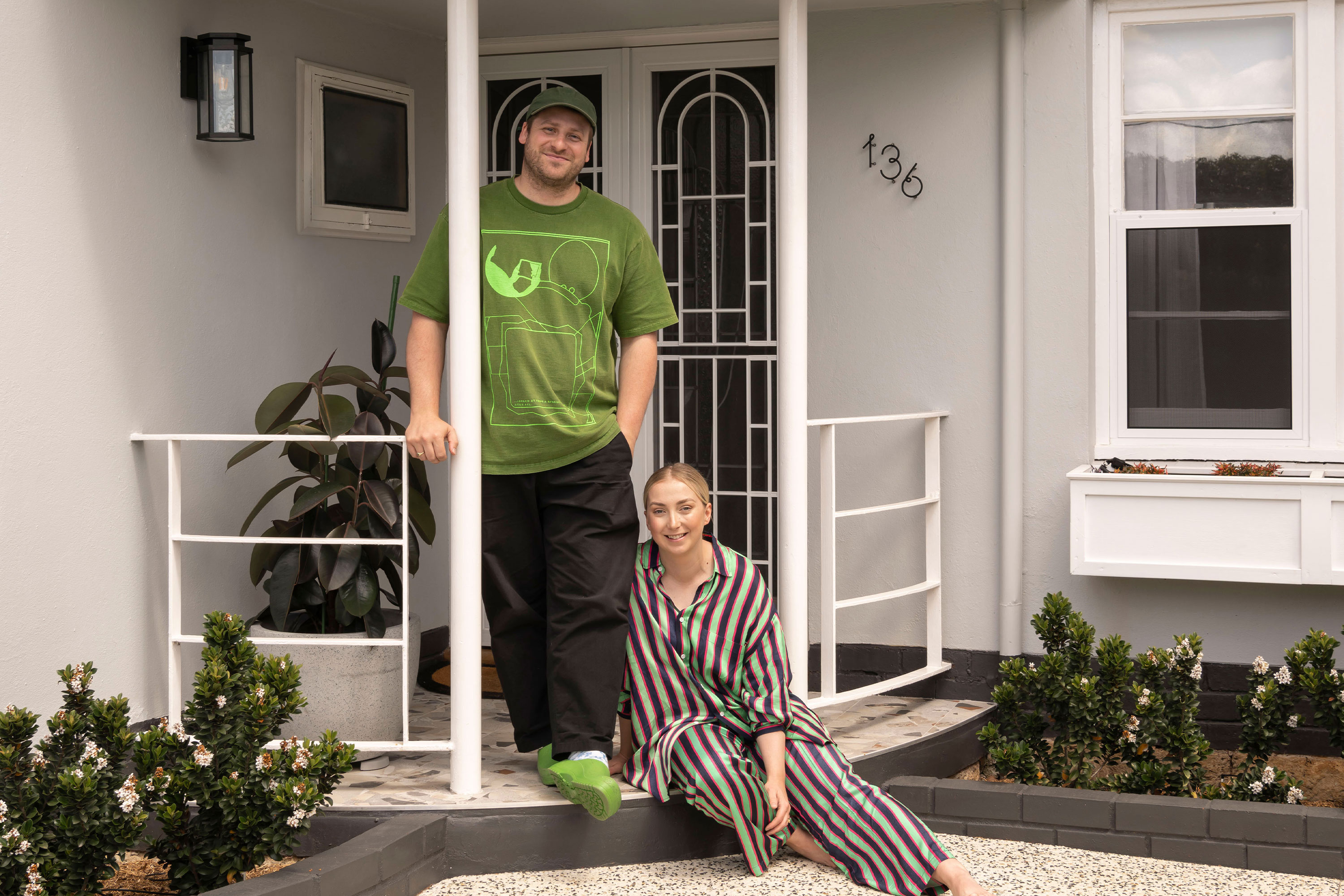 Photography by Dion Robeson