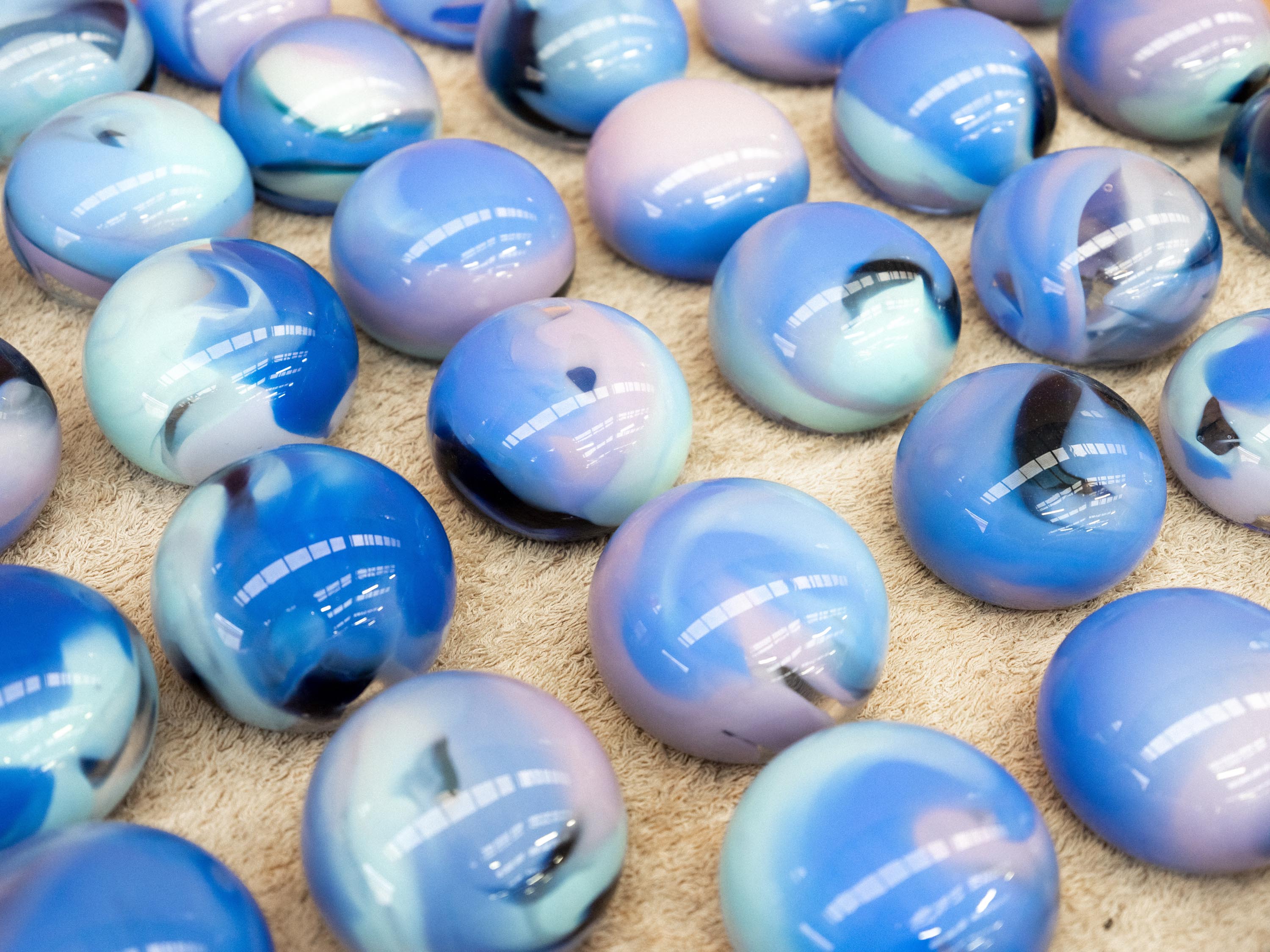 Meet the Maker – Hot Haus
07.10.22
Artists


We recently caught up with Amanda Dziedzic, co-founder of Melbourne based Glass studio, Hot Haus and talked with her about her humble beginnings, the intricate process of glass blowing and her latest Colourscape collection.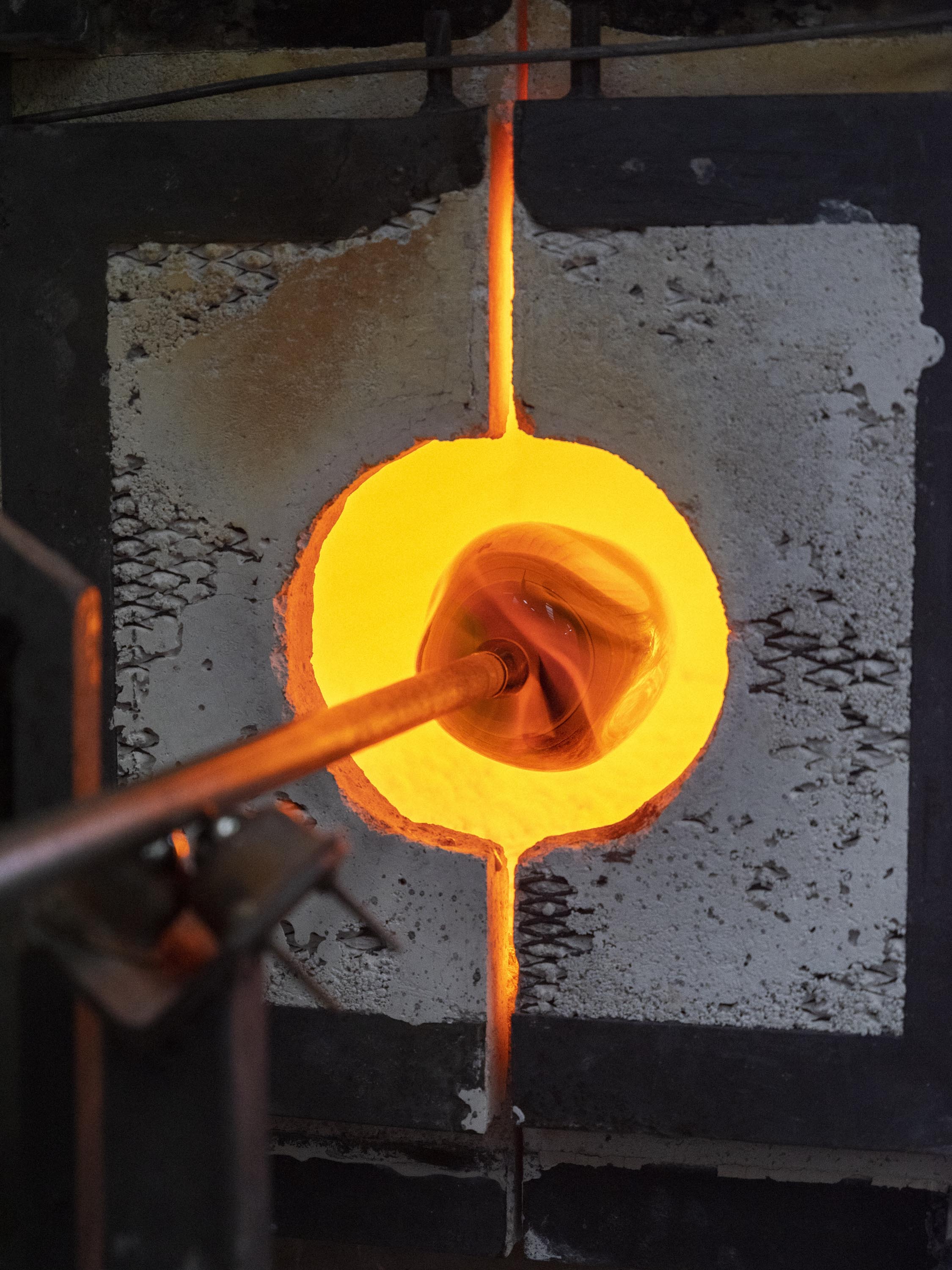 Heating and manipulating the colours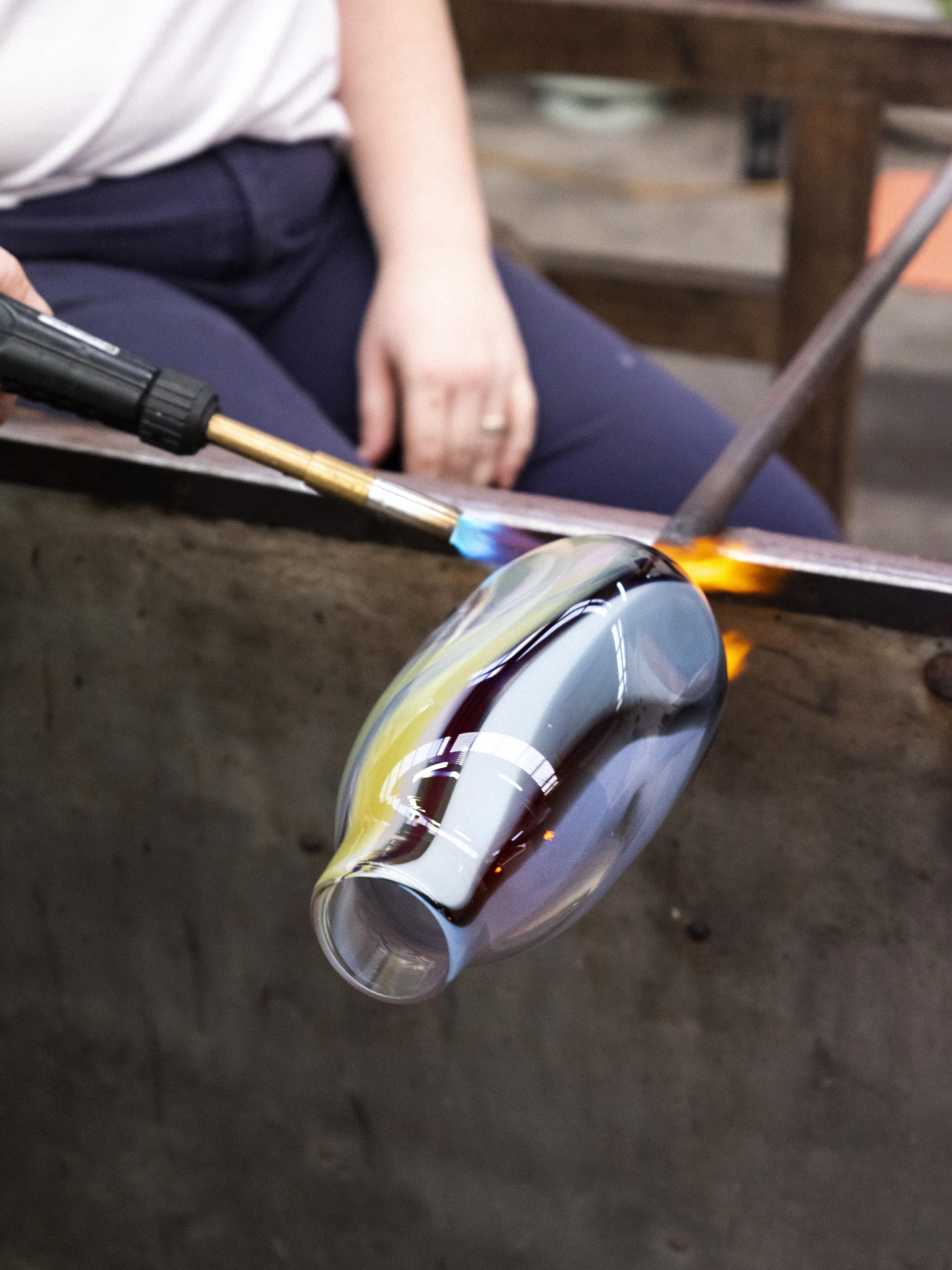 Shaping and finishing the vase
From her humble beginnings of choosing glass as an elective at university, to training at Adelaide's renowned Jam Factory, Amanda Dziedzic now co-owns and runs successful Melbourne based glass studio, Hot Haus with partner, Laurel Kohut.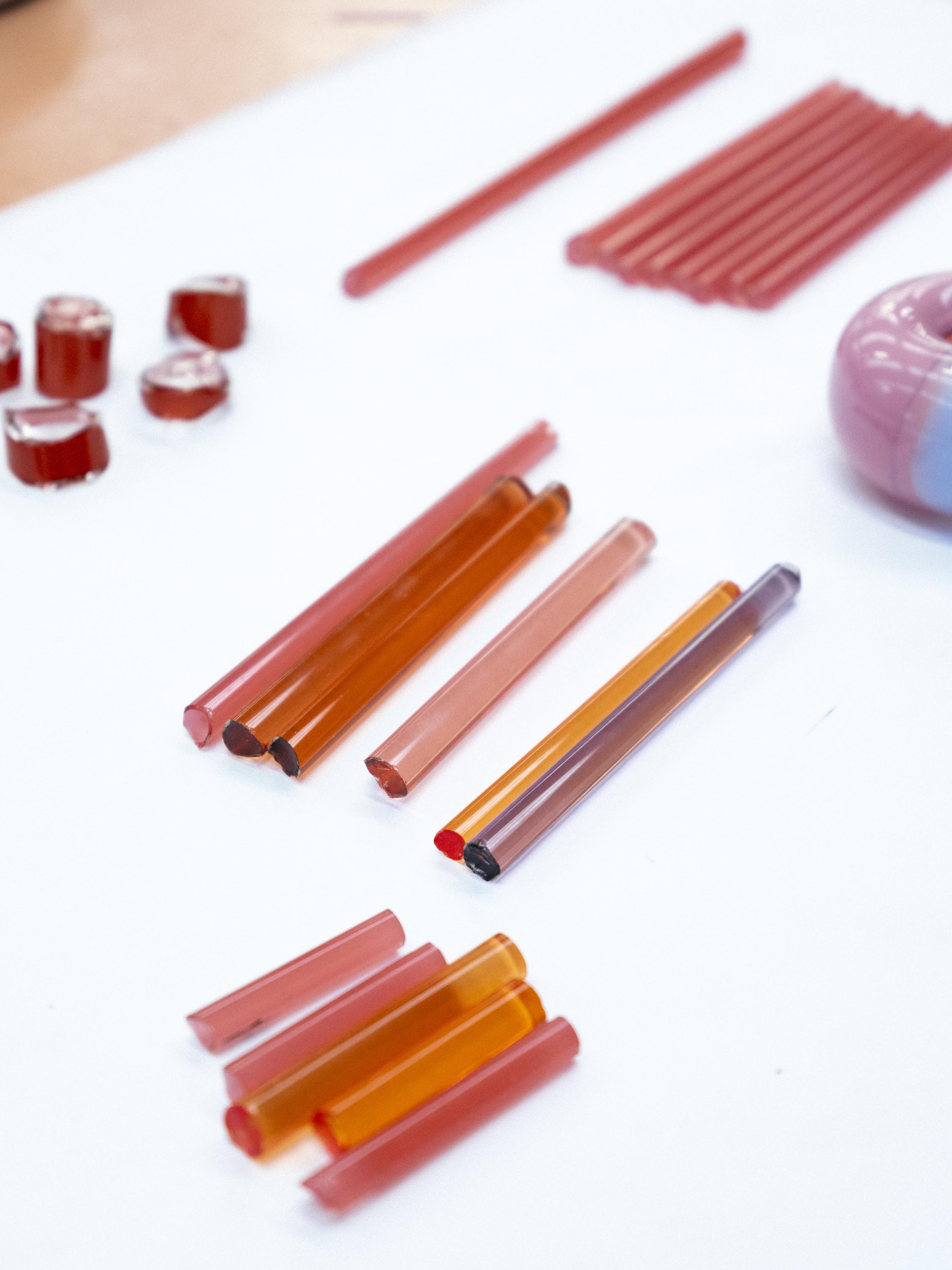 Concentrated colourbars create the painterly colours throughout the vase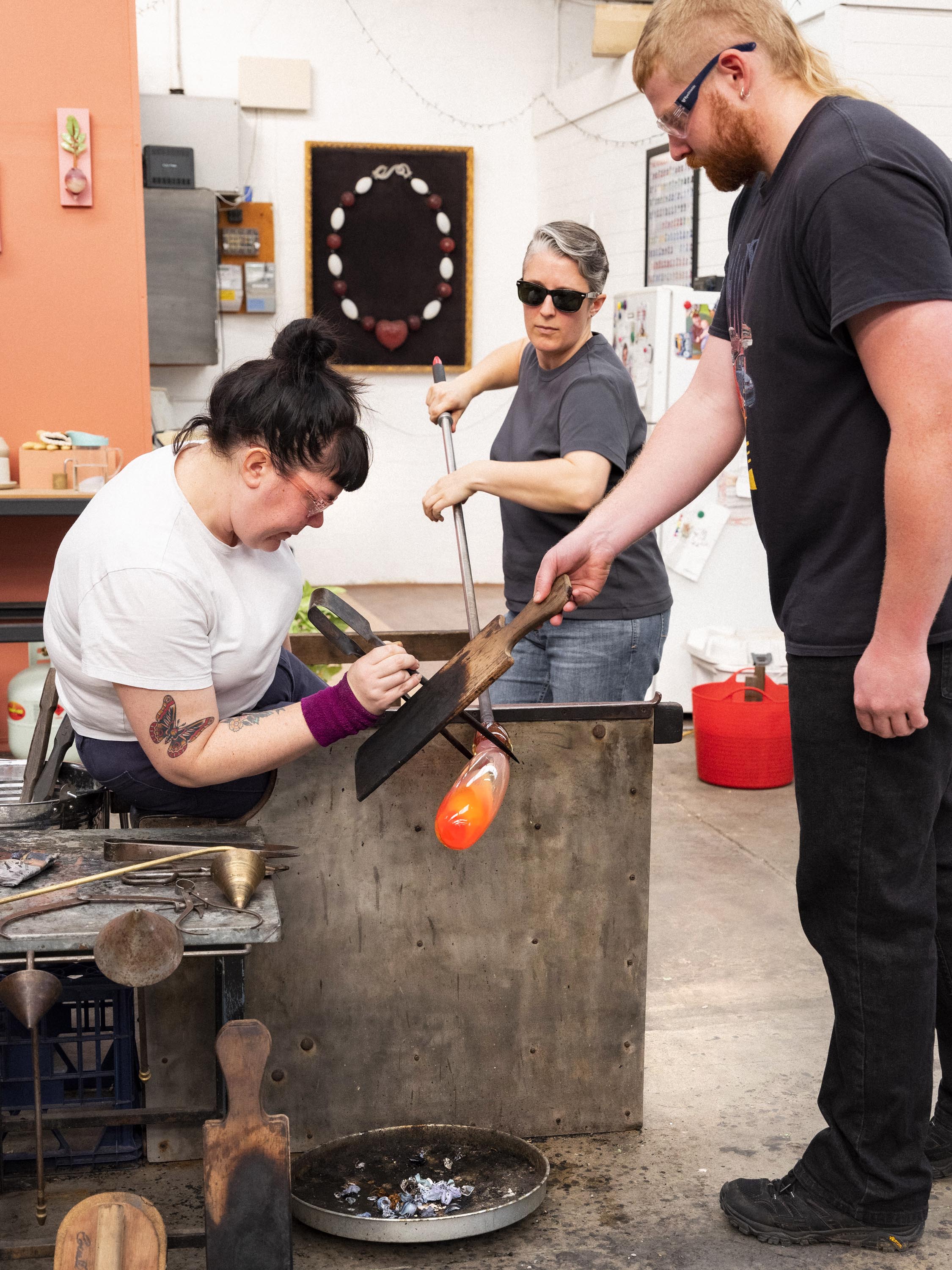 Shaping the colourscape vase in Amber
Although she admits this, Amanda and her team make the process look effortless. With almost 20 years experience in glass blowing, Amanda has honed her skills through love and passion of the craft. Working in multiple studios and with varying artists, she has built a strong muscle memory that allows her to have a harmonious relationship with the glass. "Your hands take over, they know how to make the glass do what you want but it takes a long time to develop that language with glass."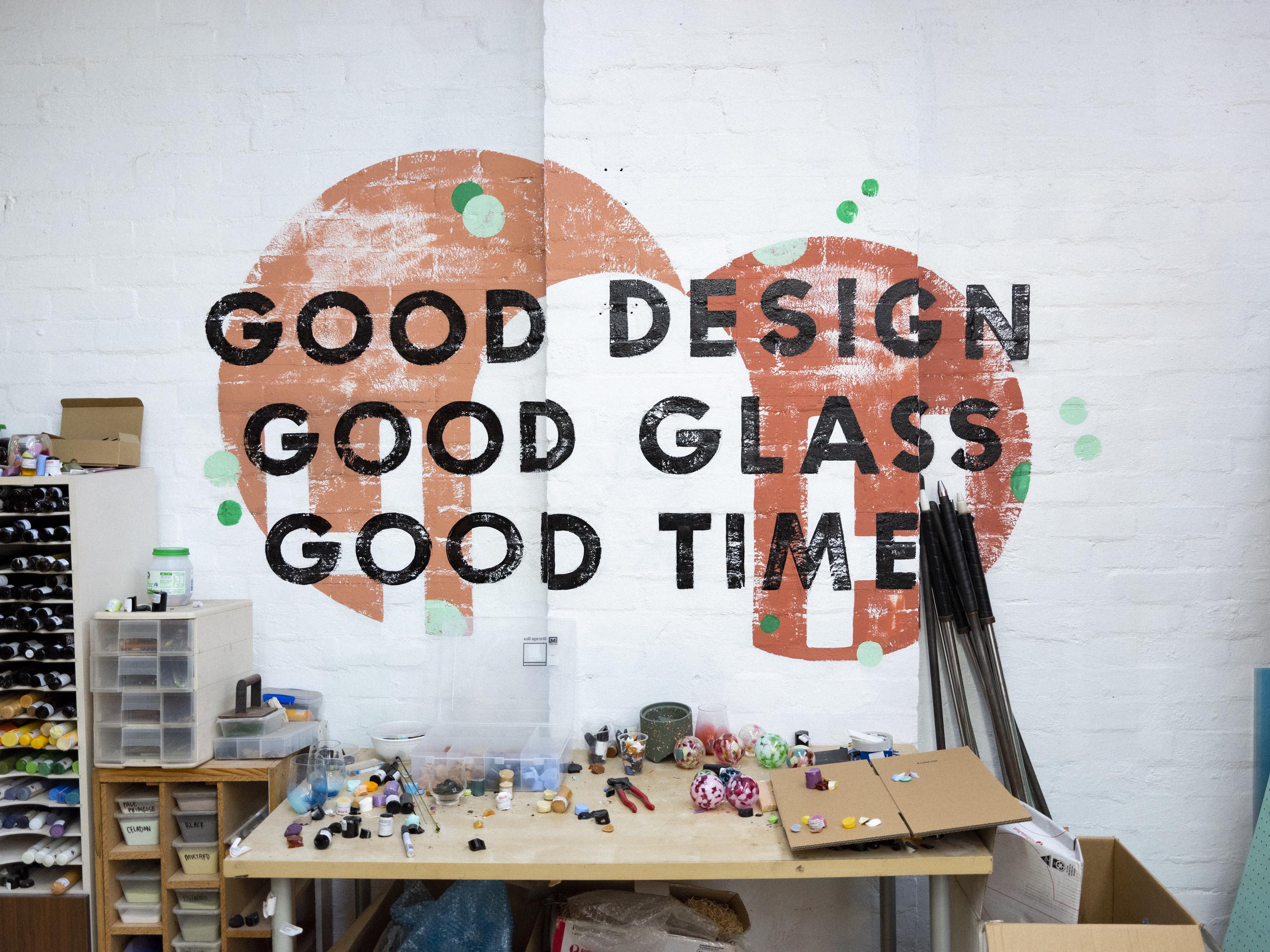 Creative mural in the Hot Haus Studio
Watching Amanda and her team take molten dripping glass and transform them into their final pieces is a hypnotic and wondrous experience. They have a unified rhythm that can only come from mutual respect, years long experience and unquestionable friendship. "The best thing about glass blowing is that you rely heavily on a team. You've got that real camaraderie."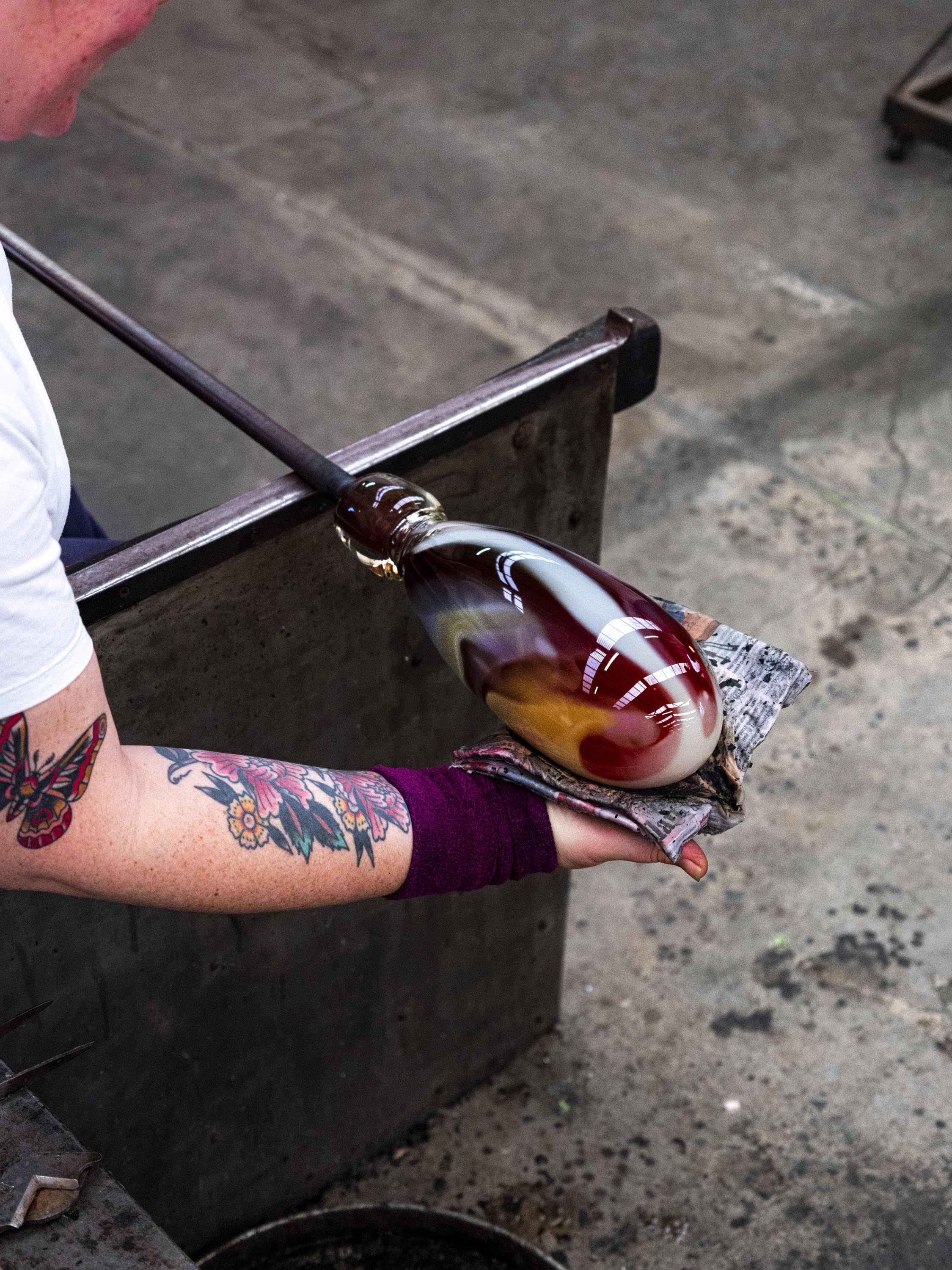 Shaping the Colourscape vase in Amber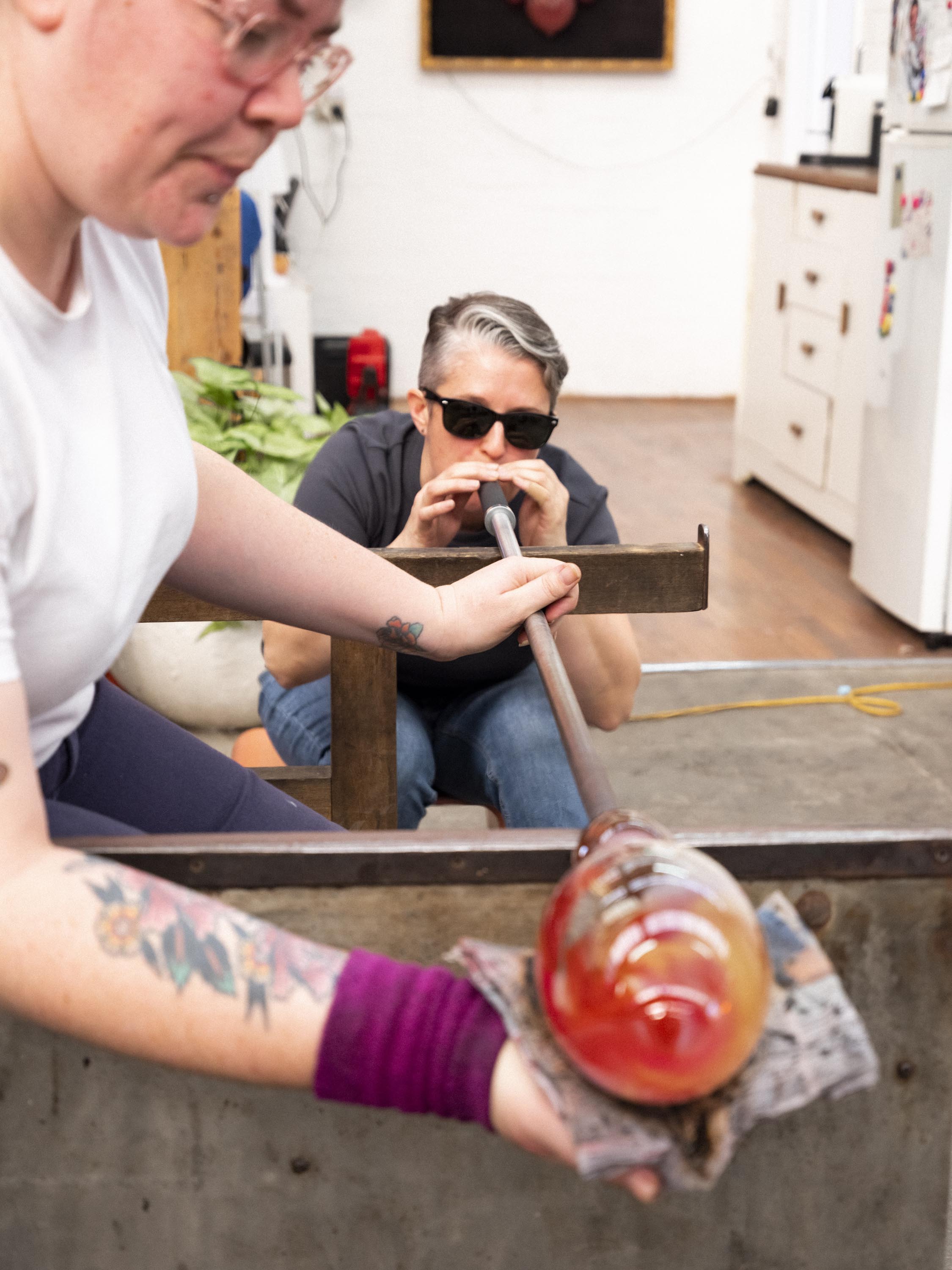 Blowing the glass into the final vase shape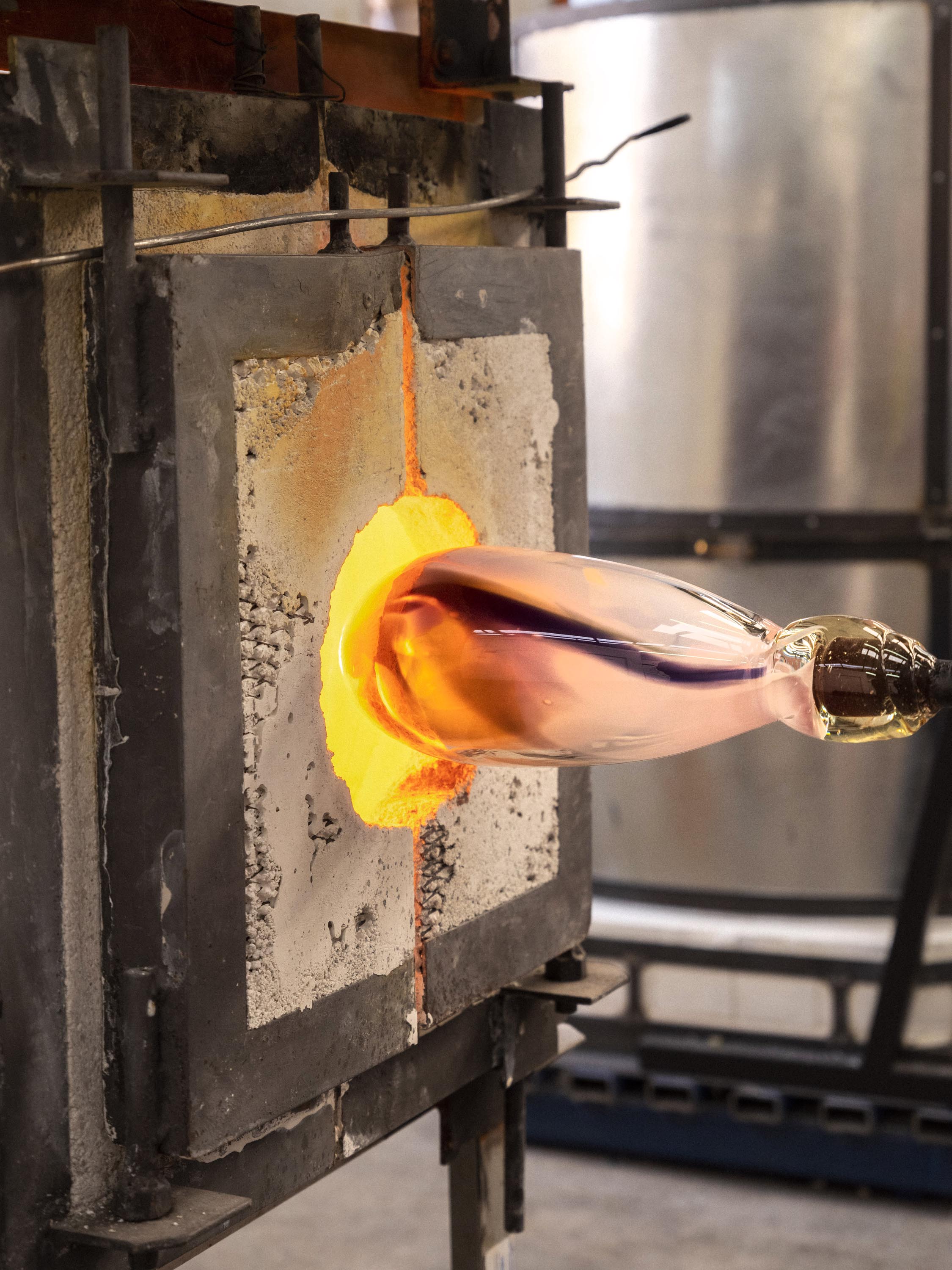 Heating the vase to manipulate the colours and shape of the vase
Amanda's latest collection as with all her work is inspired by nature and colour.
"Everyday inspiration comes a lot from nature. I like looking for different colour inspiration. I let colour dictate." The four pieces that make up the collection are infused with deep rich amber tones of earth, and free flowing swirls of blue mirroring the sky and air. Each colour palette has been applied to a vase and a paper weight, with every piece being unique.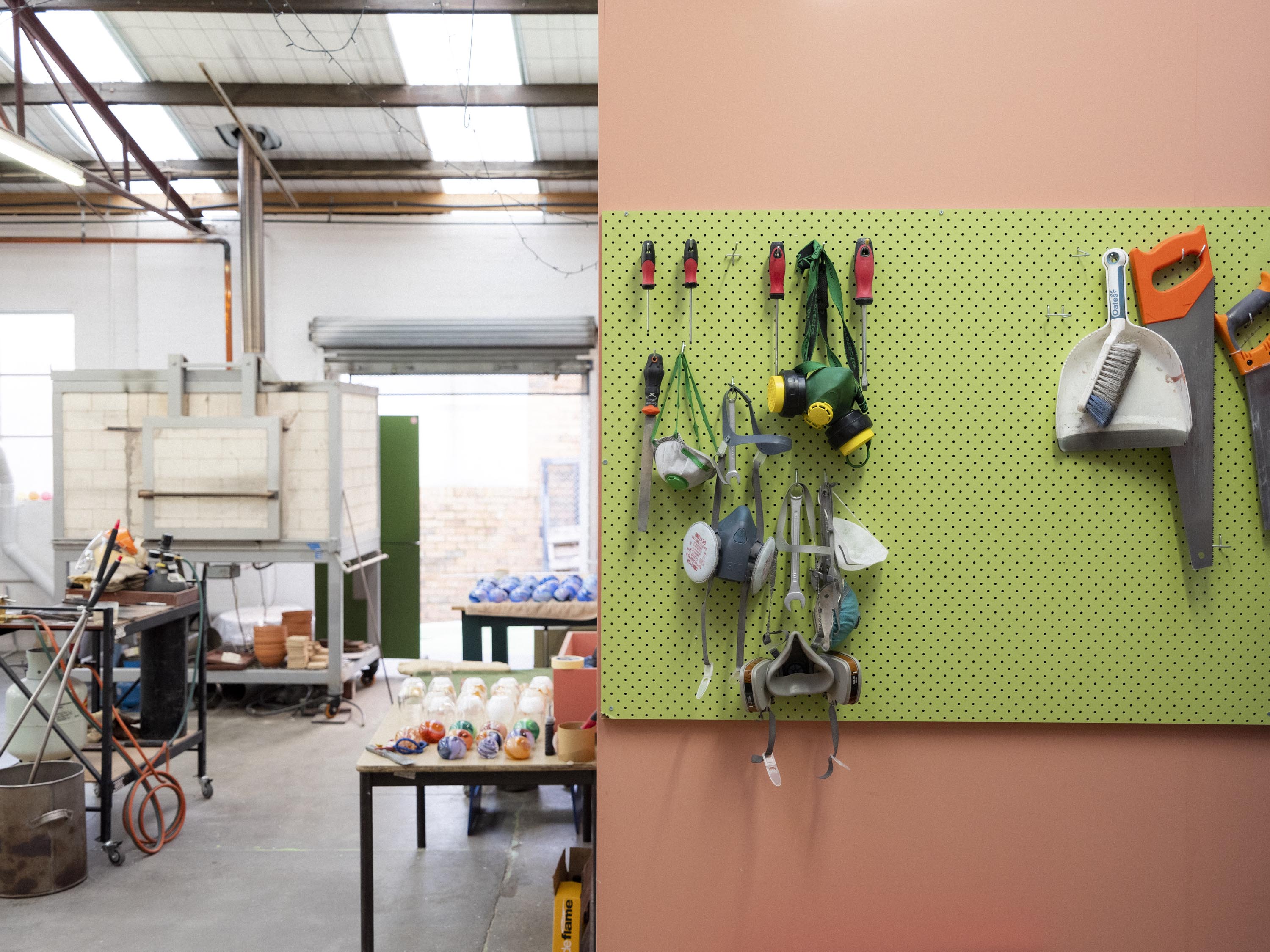 Hot Haus Glass Studio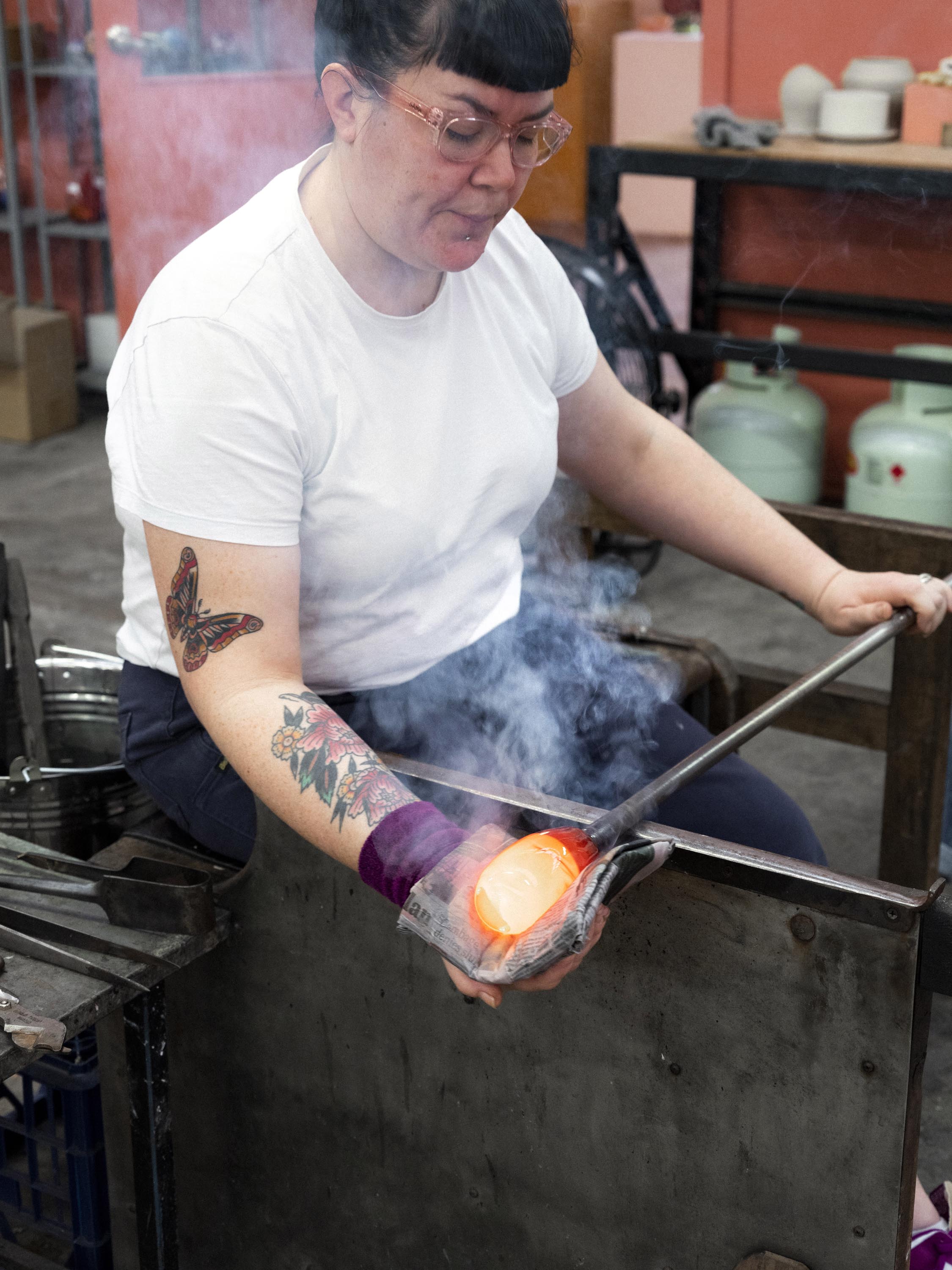 Shaping the Colourscape Vase in Amber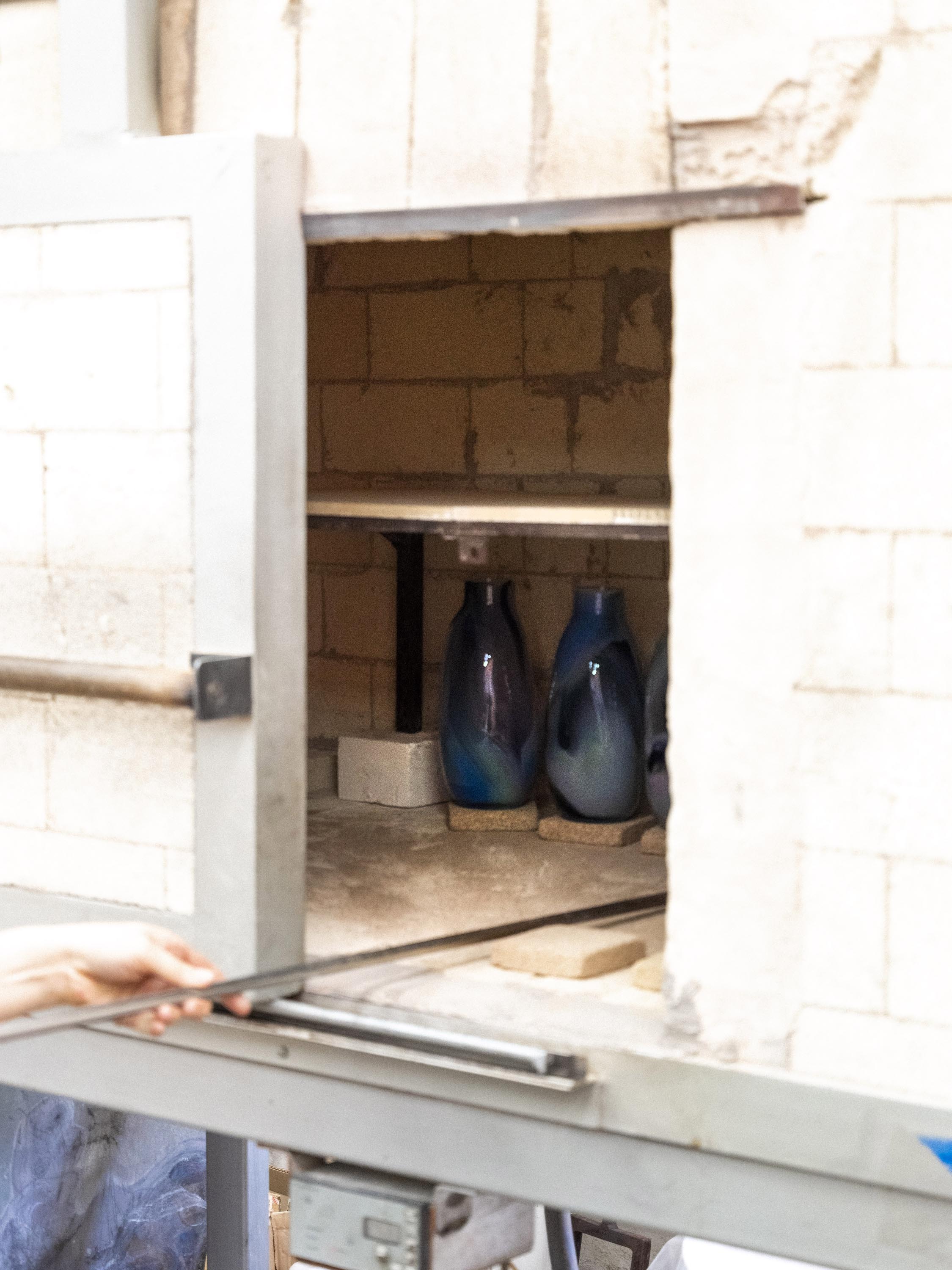 The finishing process to cool the glass down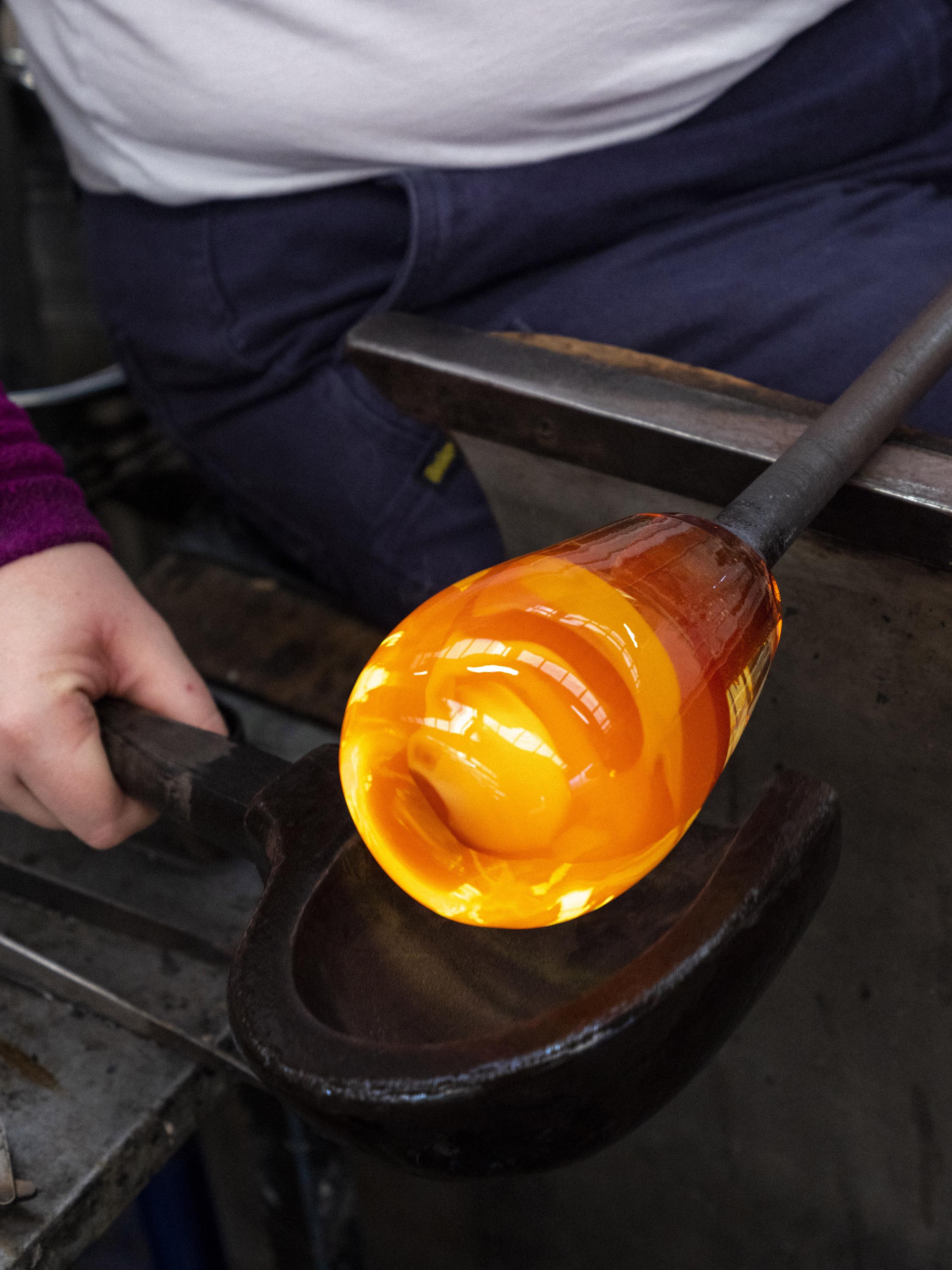 Shaping and manipulating the glass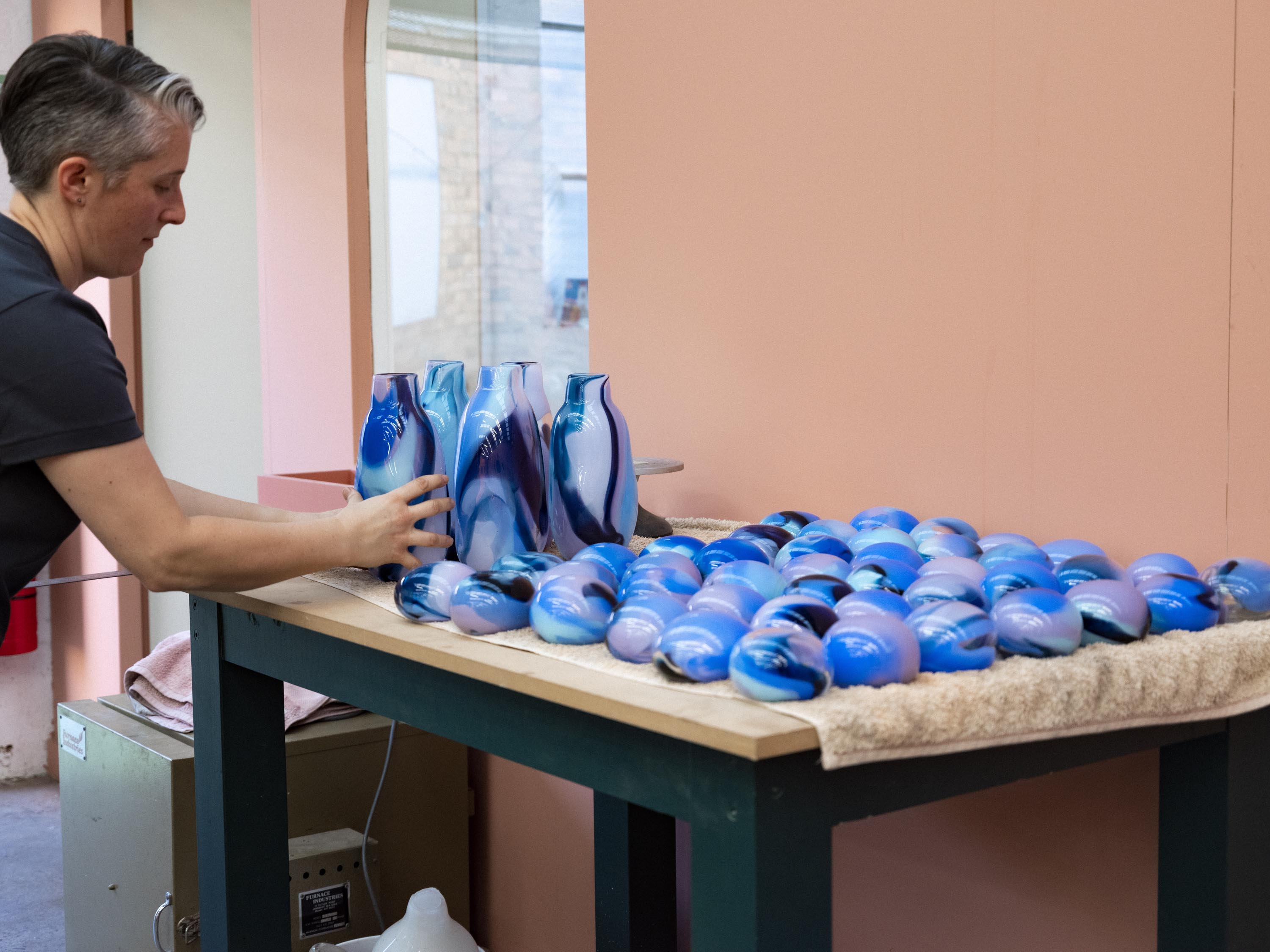 Inspecting the final pieces in the Colourscape range