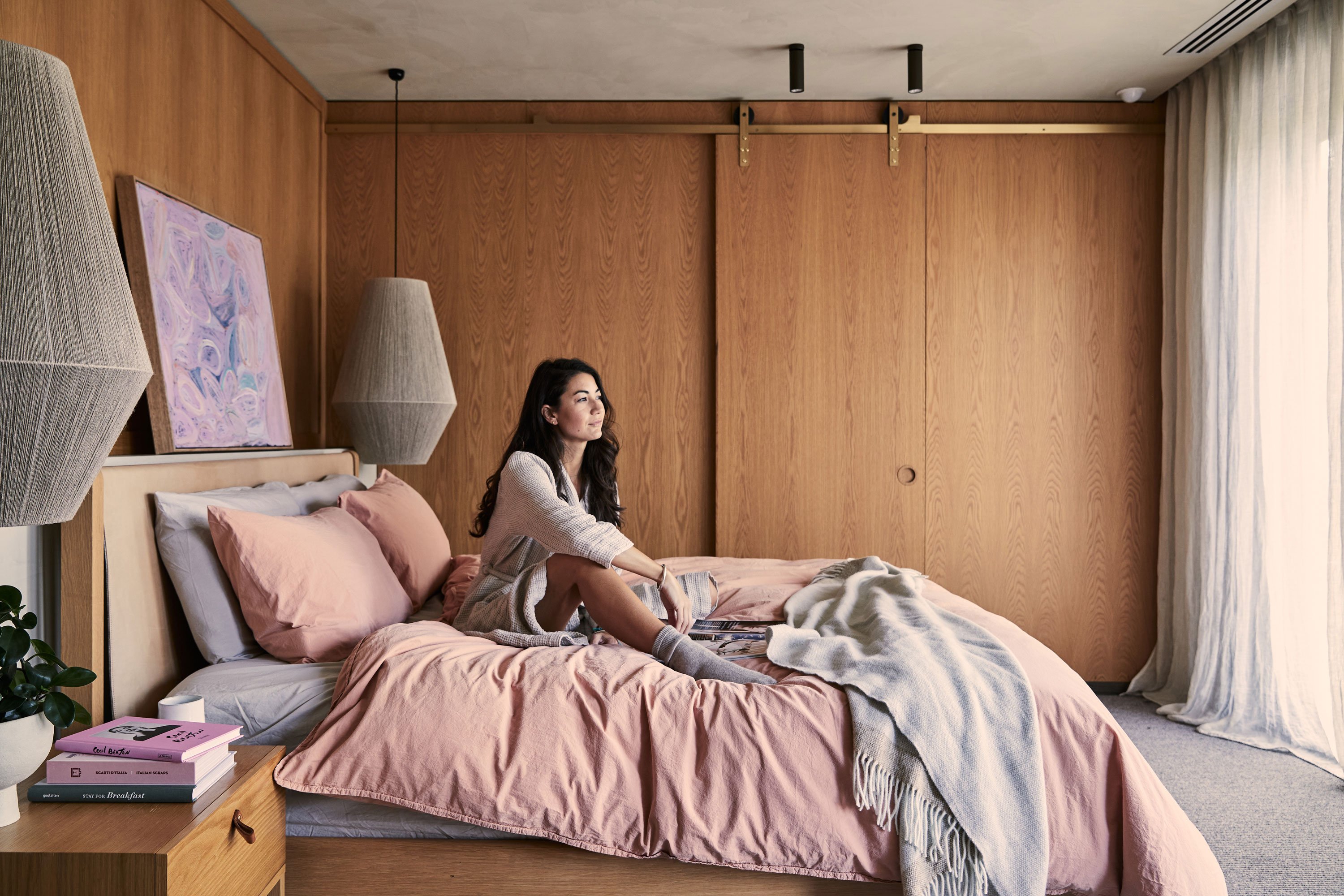 No Rush — Winter Homewares Collection
30.03.21
Hibernation is probably too strong a word, but heading into winter there's a mellowing. We prepare ourselves with the things we want and the things that will get us through - our acorns are stored so there are less trips to make.
Let's set ourselves up with only the things that make us feel warm and happy, that give us strength on cold mornings. Those lie-ins become that little bit more tempting come winter. Five more minutes you say and ten minutes later you promise to get up. So when the dappled light streams through the curtains and over the bed covers, dancing delicately through the deciduous trees, it's time. Their annual war with the seasons, leaves strewn across the ground in warm bursts of colour is a reminder that time waits for no one, the day is best tackled head on.
Flowers take on a certain resonance in winter, their life and pops of colour stand tall amongst the dormancy of the season. Vases on sideboards, coffee tables and benches offer more than just their sculptural beauty, they send stems into the air, their petals, vibrance and the joy they bring provide glimpses of the other side or memories of seasons past. They make a house feel lived in.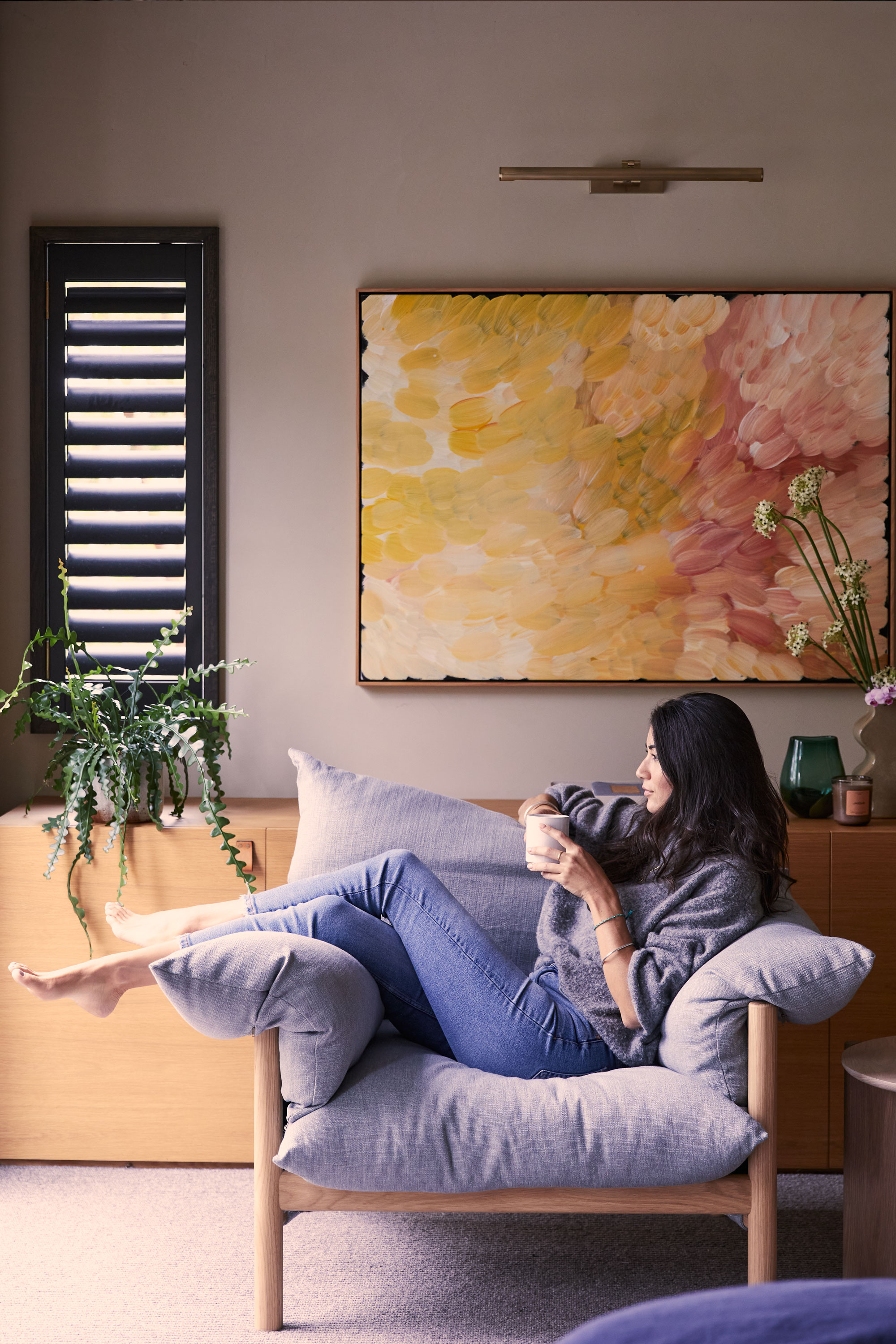 Wilfred Armchair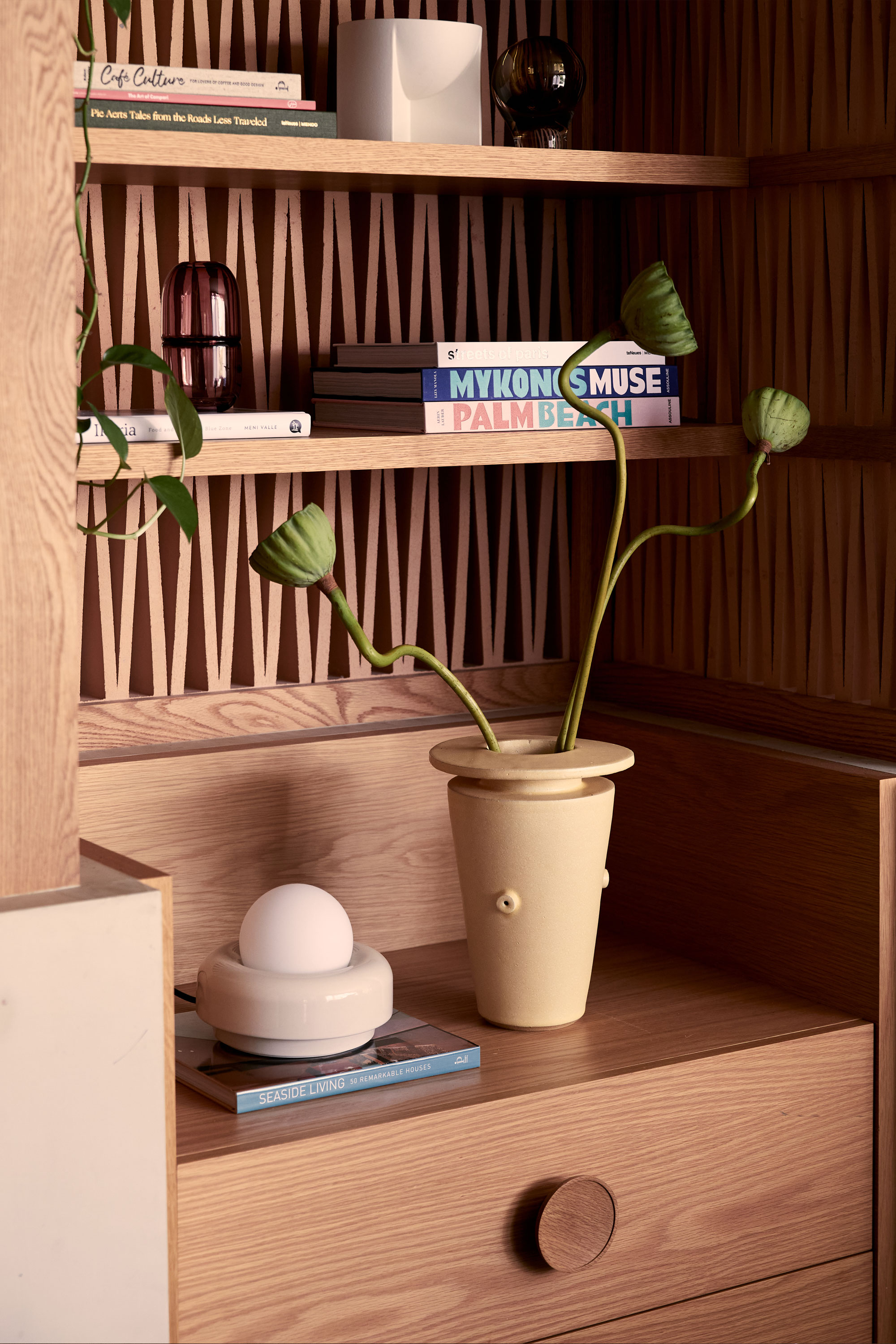 Nelly Table Lamp, BZippy Vessel, Sugarpill Vase, Kuru Bowl + Books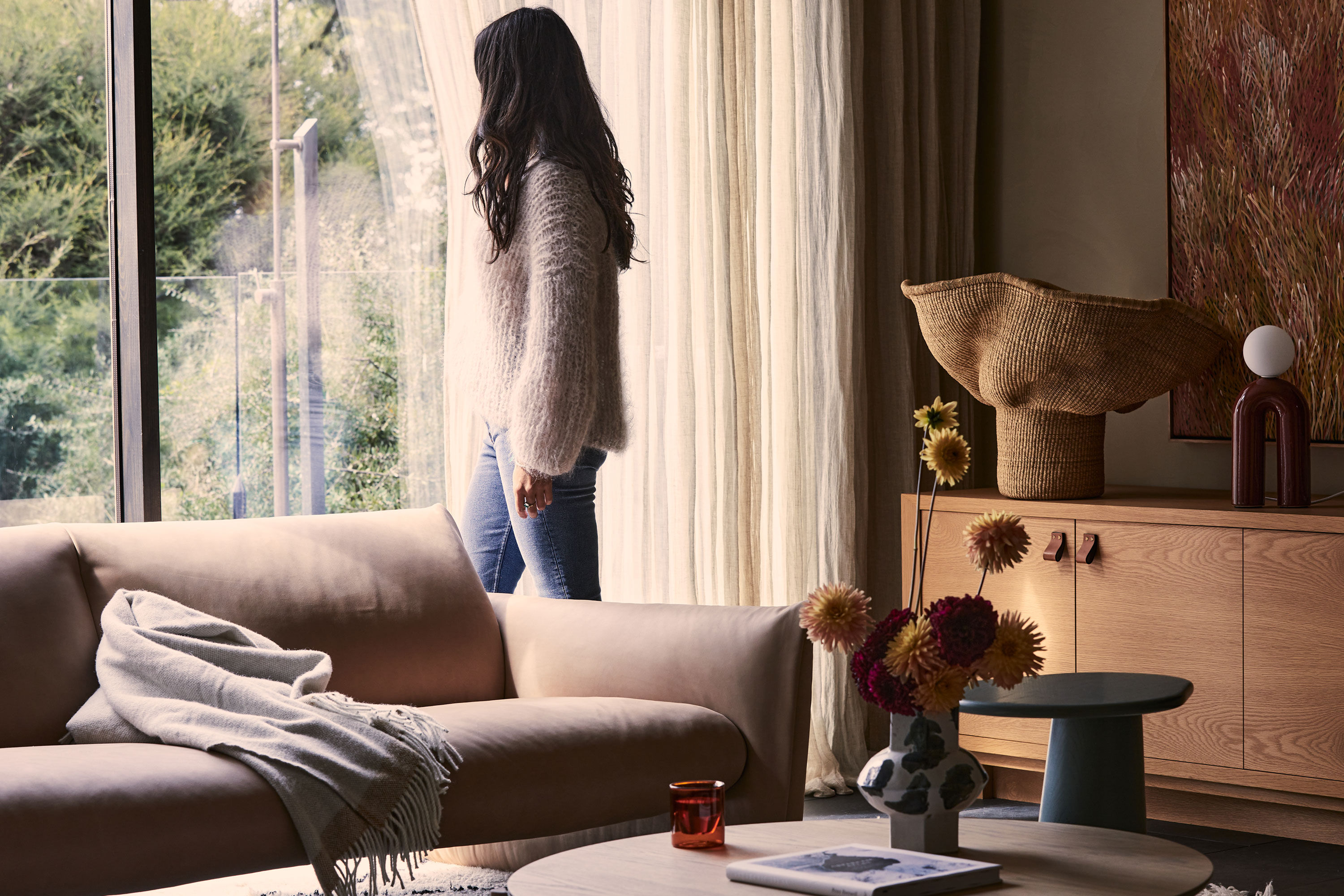 Leeroy Sofa, Camille Throw, Otis Coffee Table, Double-Wall Glass, BZippy Vessel, Pepper Side Table, Baba Tree Art Basket, Nelly Table Light + Pepper Side Table
The edges are softened for winter, curves and organic shapes feel more peaceful and easier to live with. Heavy boucles and slubby wools cover ottomans like moss over spherical orbs and nestle, naturally next to naive forms in oversized proportions - as if the furniture too has prepared for the winter lockdown.
Lunch is served and shared around the table with lowkey formalities. Choose a glass, take a plate. Lilac glazed ceramics stack next to table-served baking dishes, the bounties within spooned out and enjoyed in the low sun of the afternoon. In summer you rush, trying to squeeze every ounce of the day, but now, at home with friends, another wine, another story, what's the rush? With the sun setting, the pink skies and an ochre warmth washes over everything, only serving to highlight the dusty tones in the timber and textiles. Lamps are switched on, the music a little louder.
The vision of a house with lights glowing and the faint buzz of music and conversation is one that never ceases to warm the heart. "That sounds like fun," you might say when you walk by, "we should do that soon."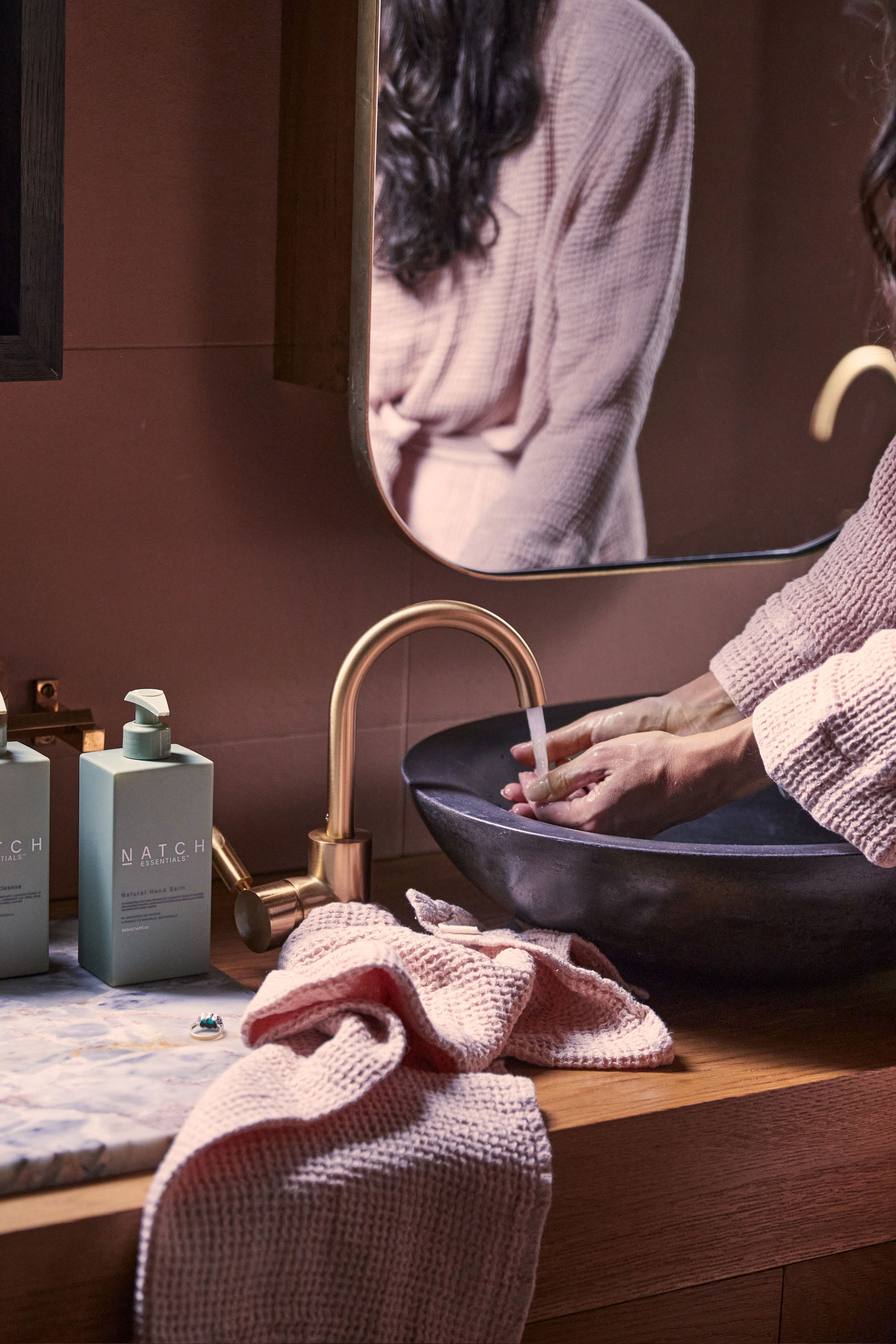 Natch Essential Hand Cream, Juno Blush Hand Towel + Juno Blush Robe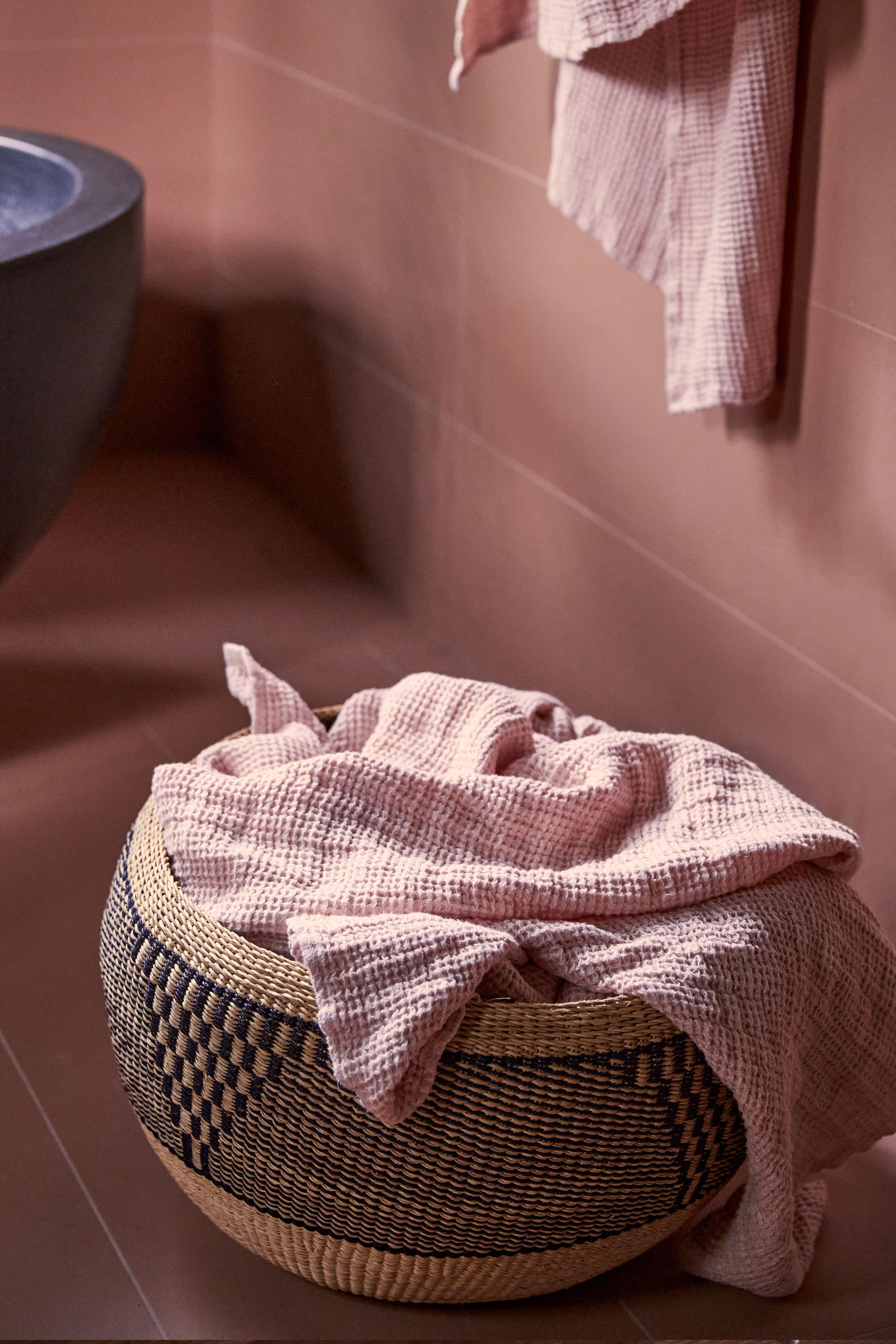 Juno Blush Bath Towel + Juno Blush Robe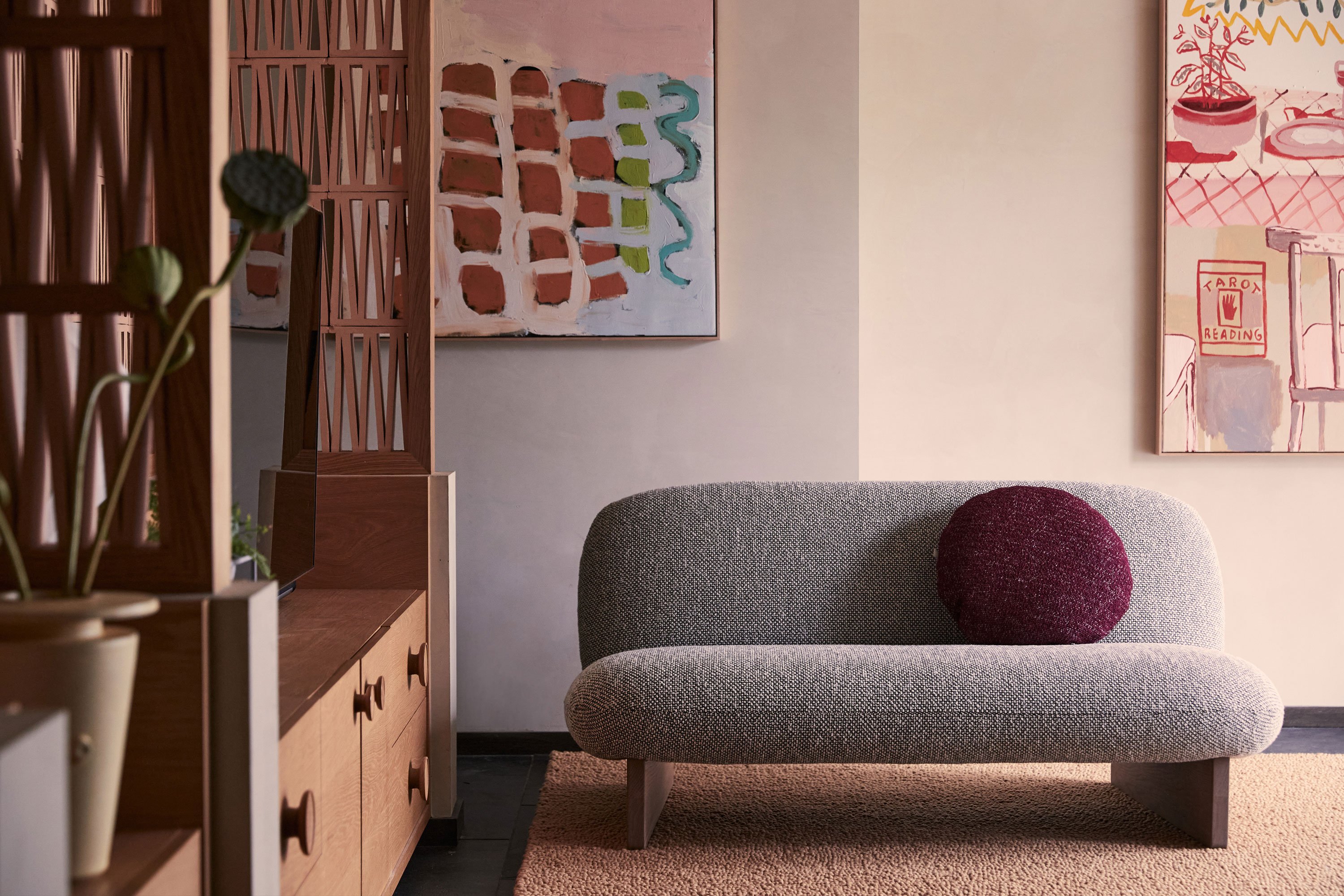 BZippy Vessel, Doreen Chapman Painting, Ziggy Sofa, Bowie Cushion + Studio of the Sun Painting
Baba Tree Art Basket + Nelly Table Light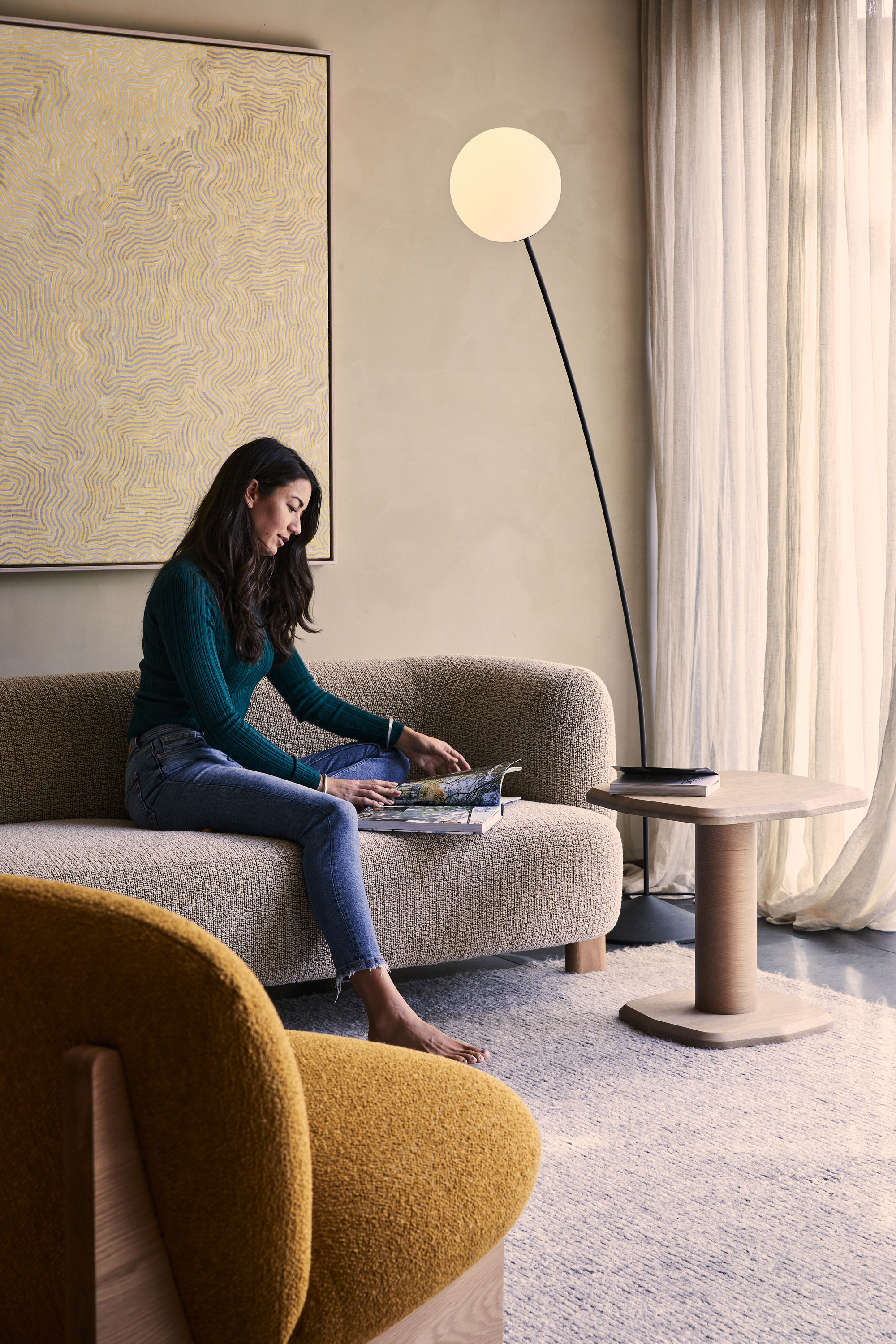 Ziggy Armchair, Lola Sofa, Arte Side Table + Boyd Floor Lamp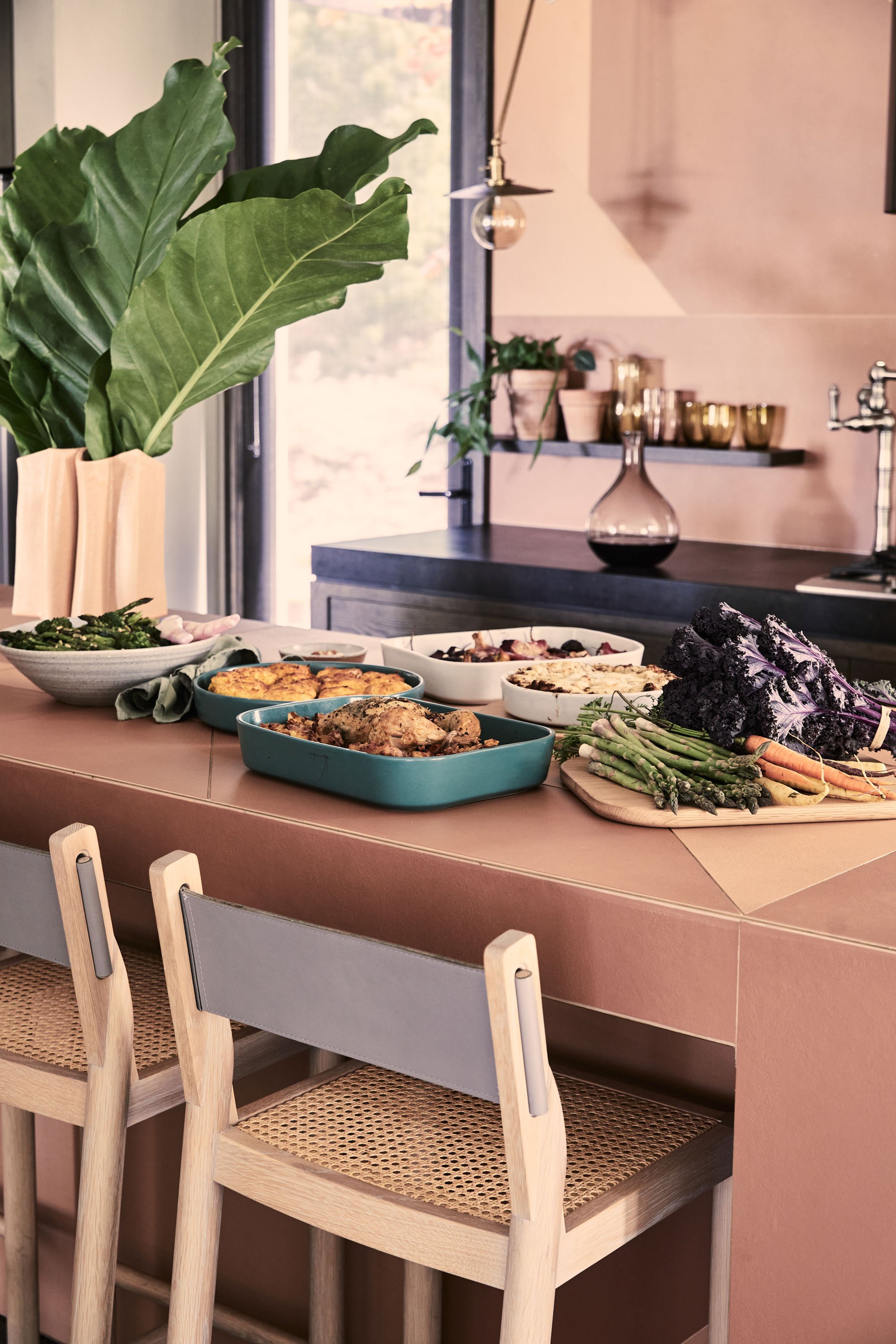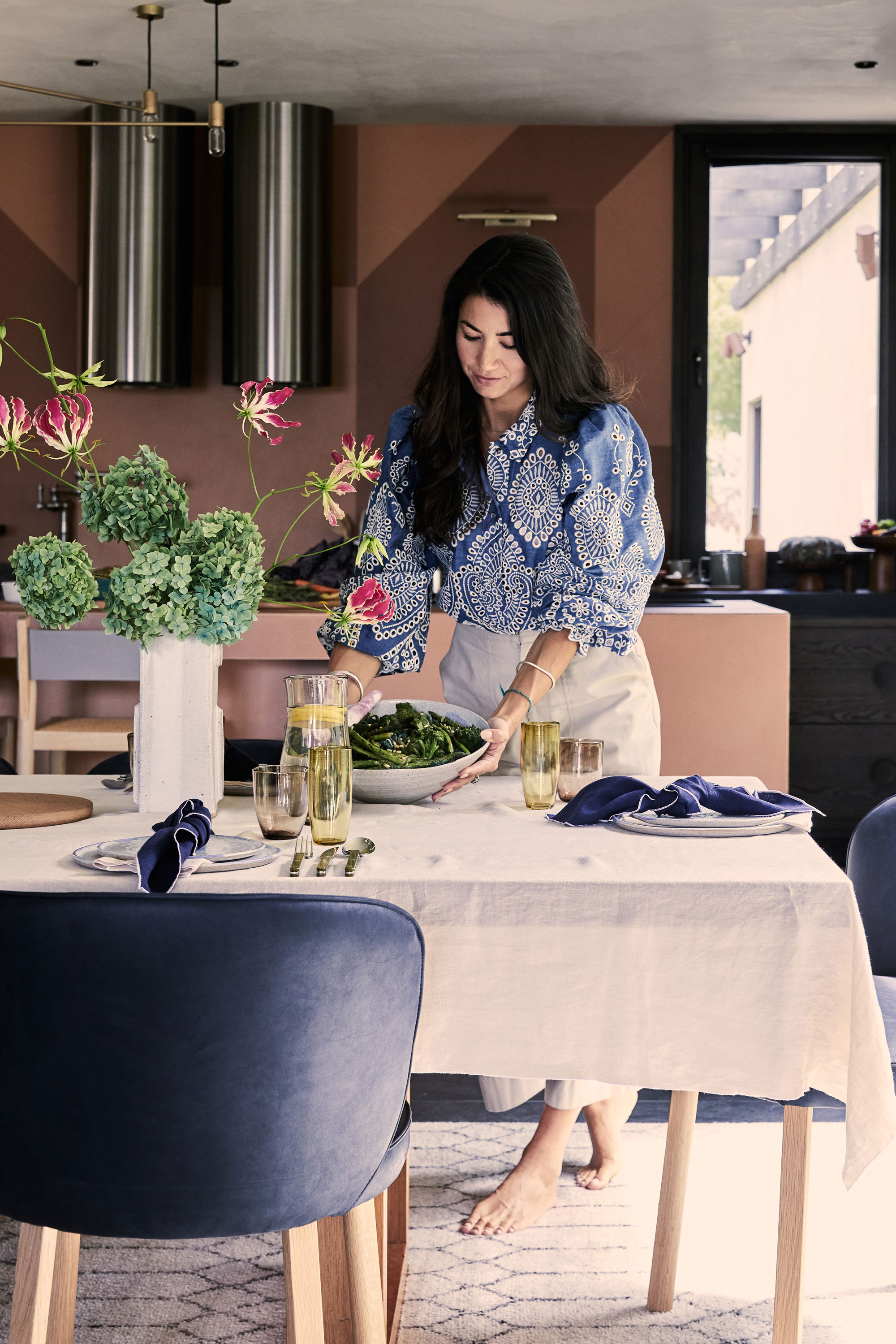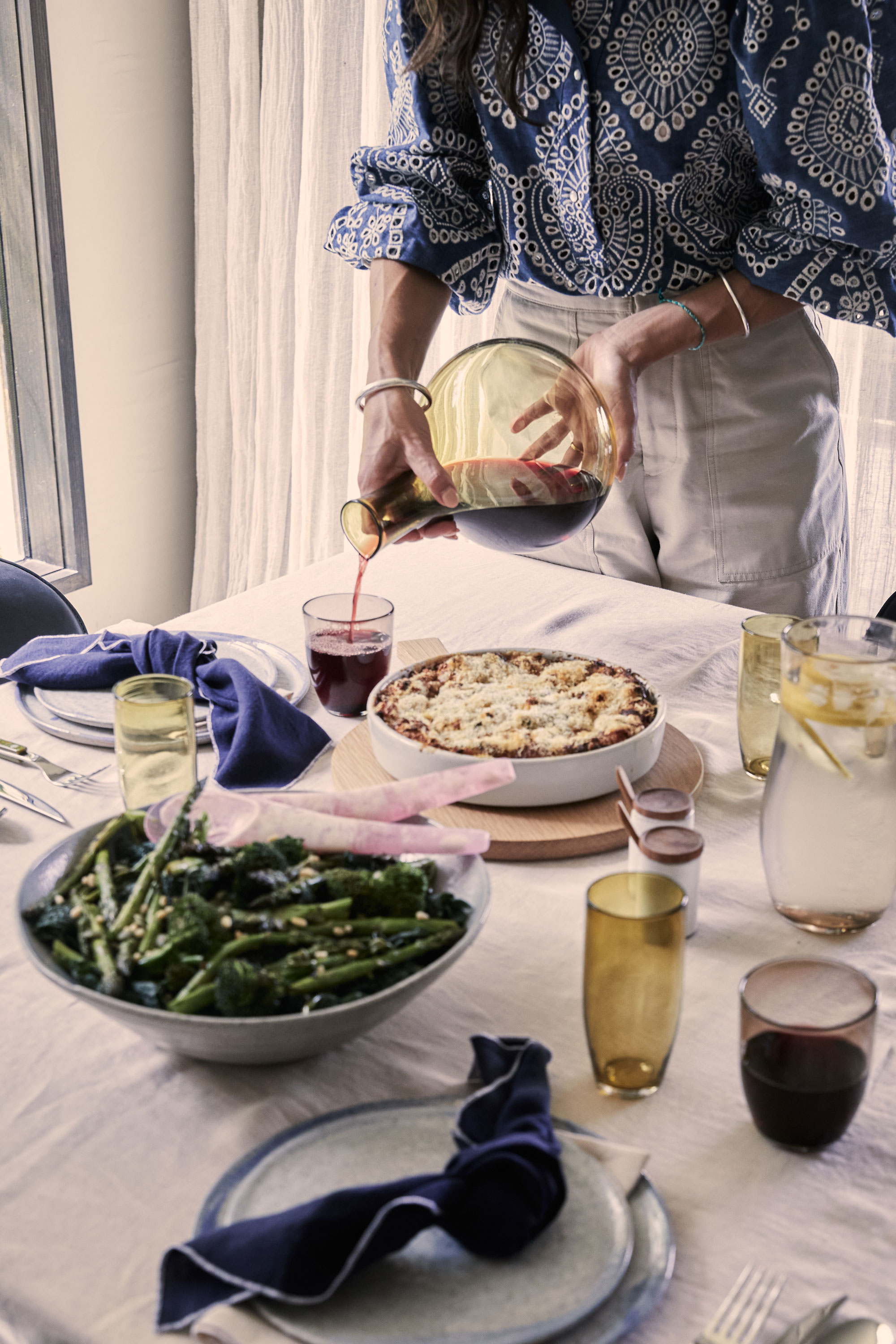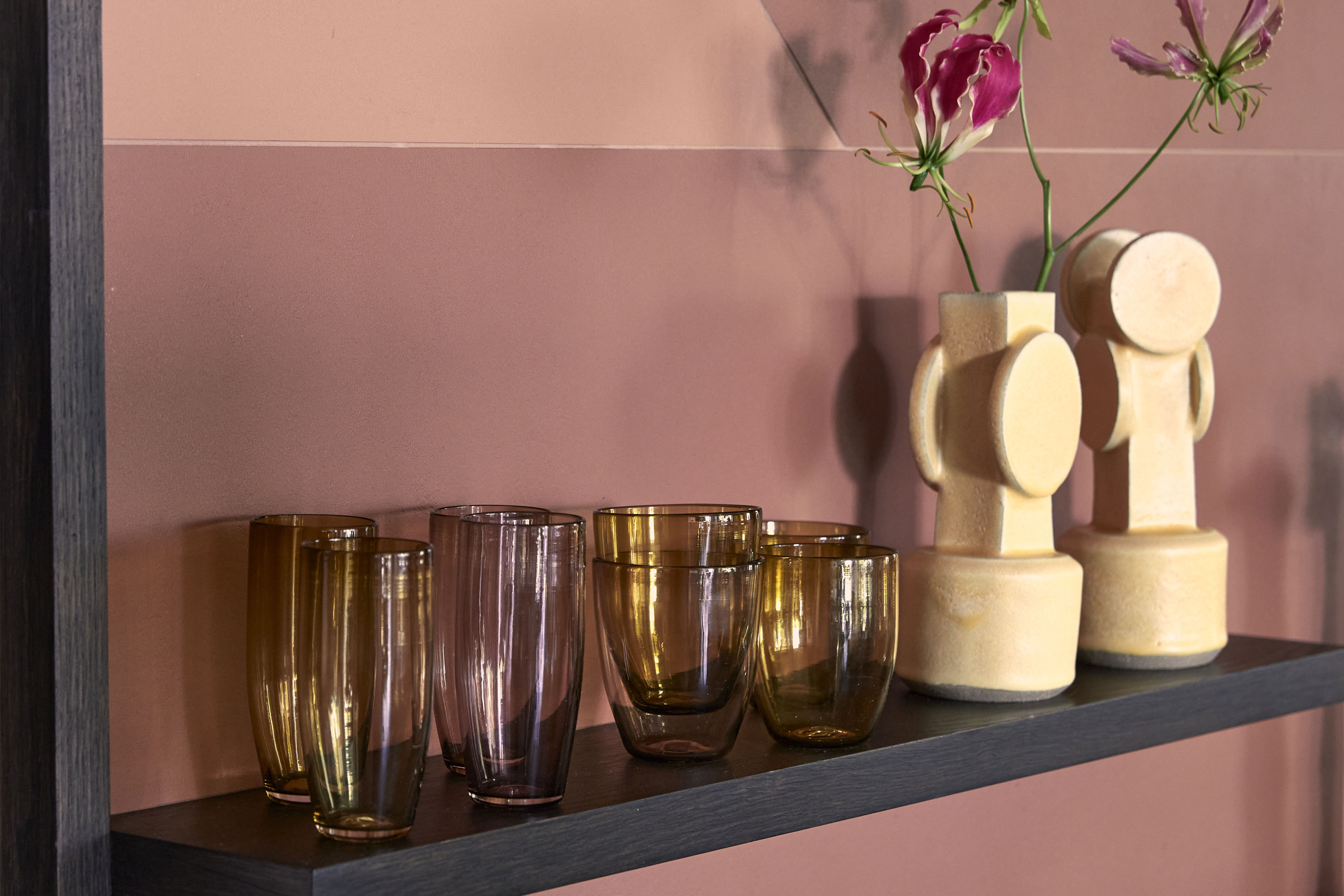 Ginger Drinkware + BiZppy Vessels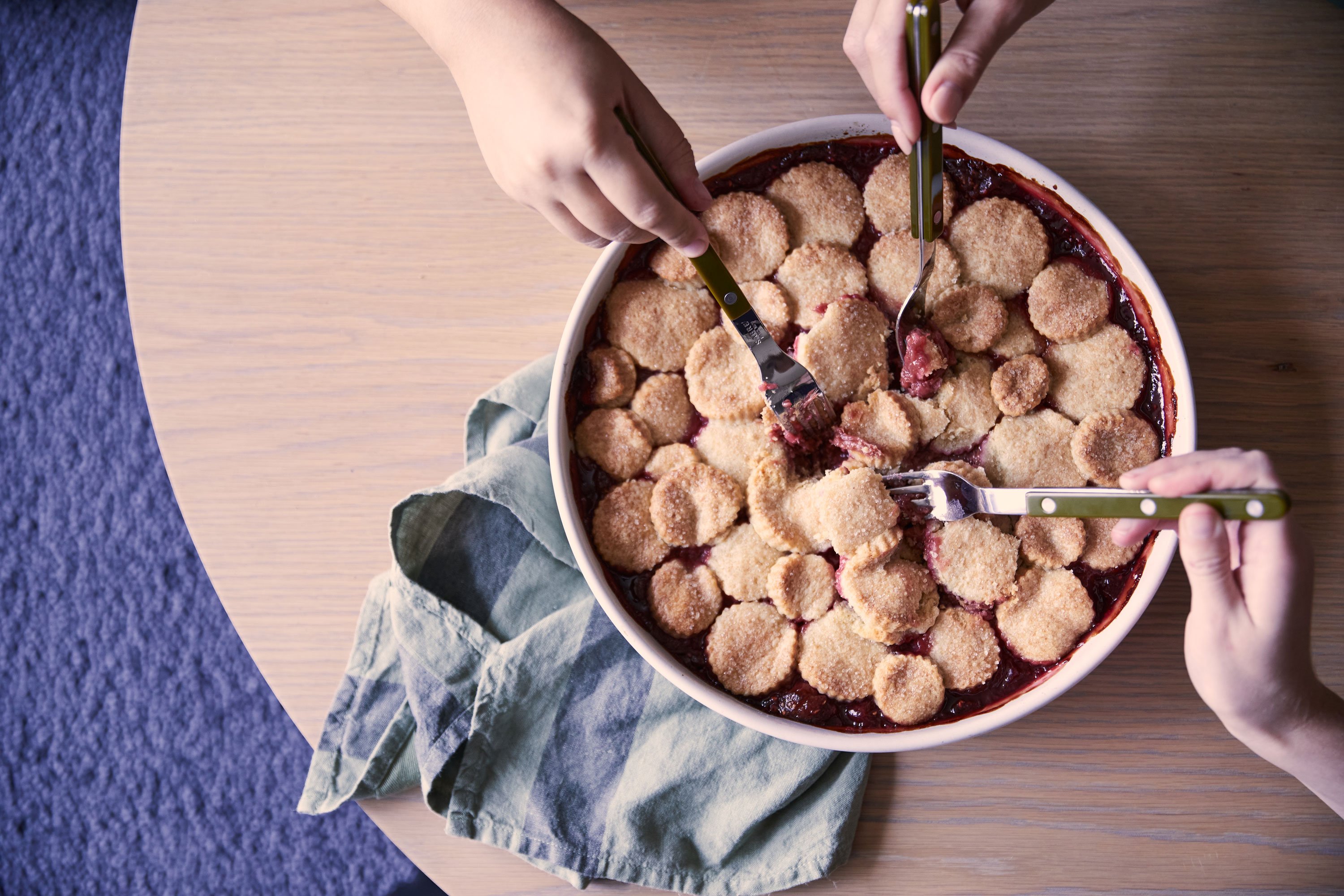 Hazel Bakeware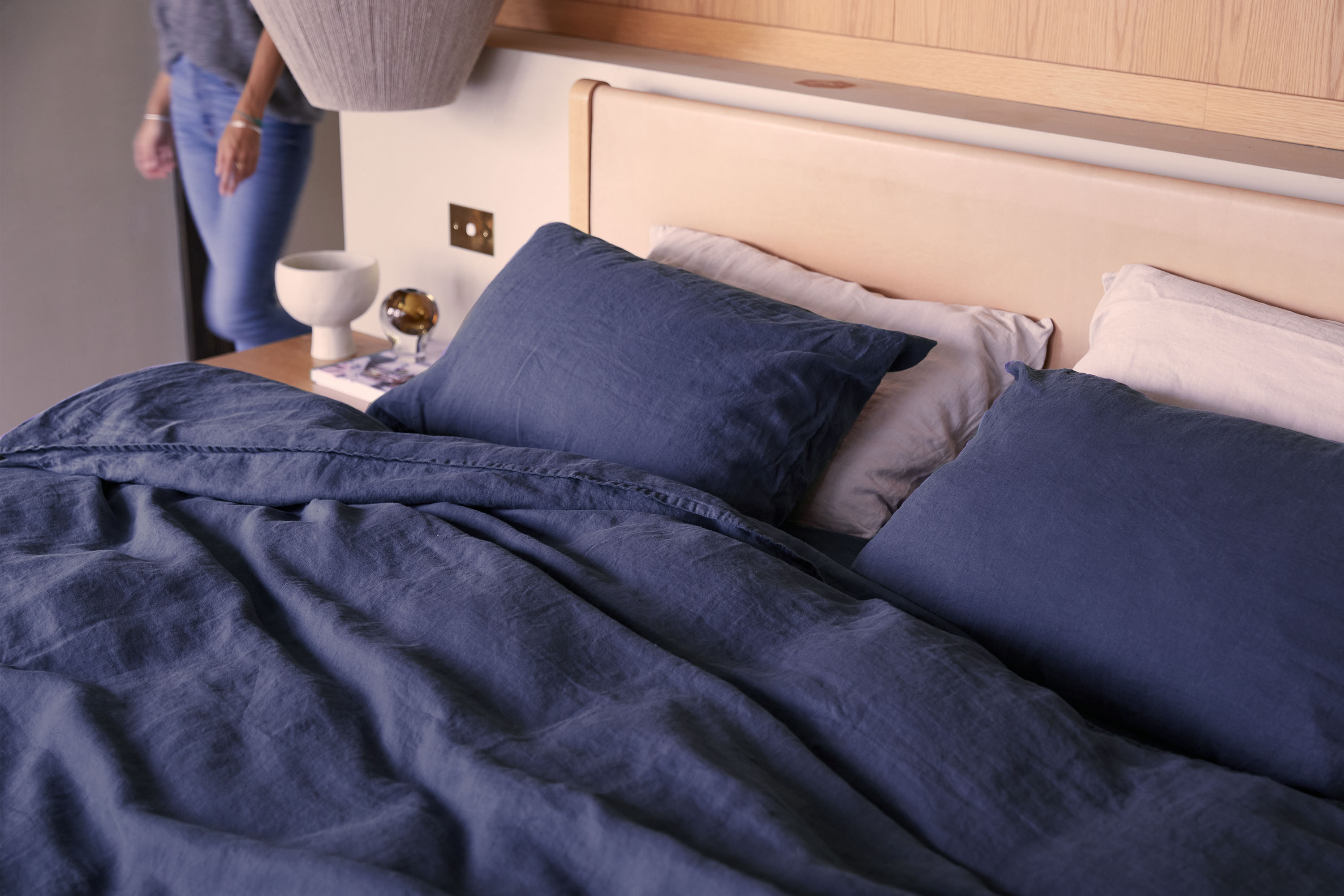 Jardan Editions X Simone Karras Candle + Seed Vessel Sargasso + Airo Indigo + Finley Bed