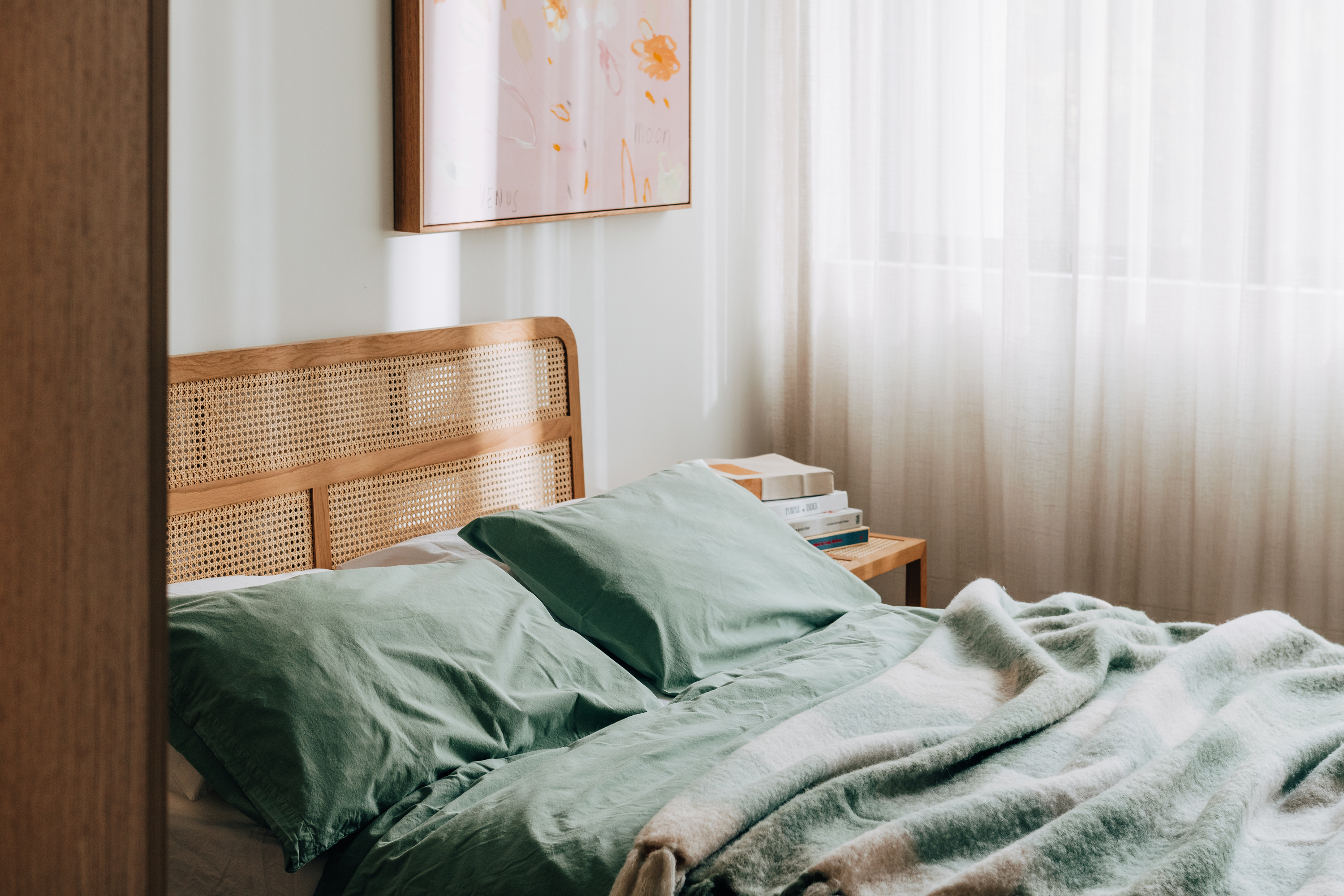 Seasons Change — Autumn / Winter Homewares Collection
06.04.20
Design
There's something about this time of year. Maybe it's the old clichés that ring true, in the metaphorical sense perhaps; older, wiser, better, more knowing, but Autumn is the best time of the year. Summer lingers in the best way possible, warmth in the air, the nights still haven't been cut completely short, but there's a preparedness that comes with the change of season; like the proverbial acorns warning us to be ready for the coming cold, Autumn gently and kindly nudges us in the right direction.
Willow Bed, Airo Rose Bed Linen, Alice Side Table, Kyokusen Vase's + Blush by Victoria Zschommler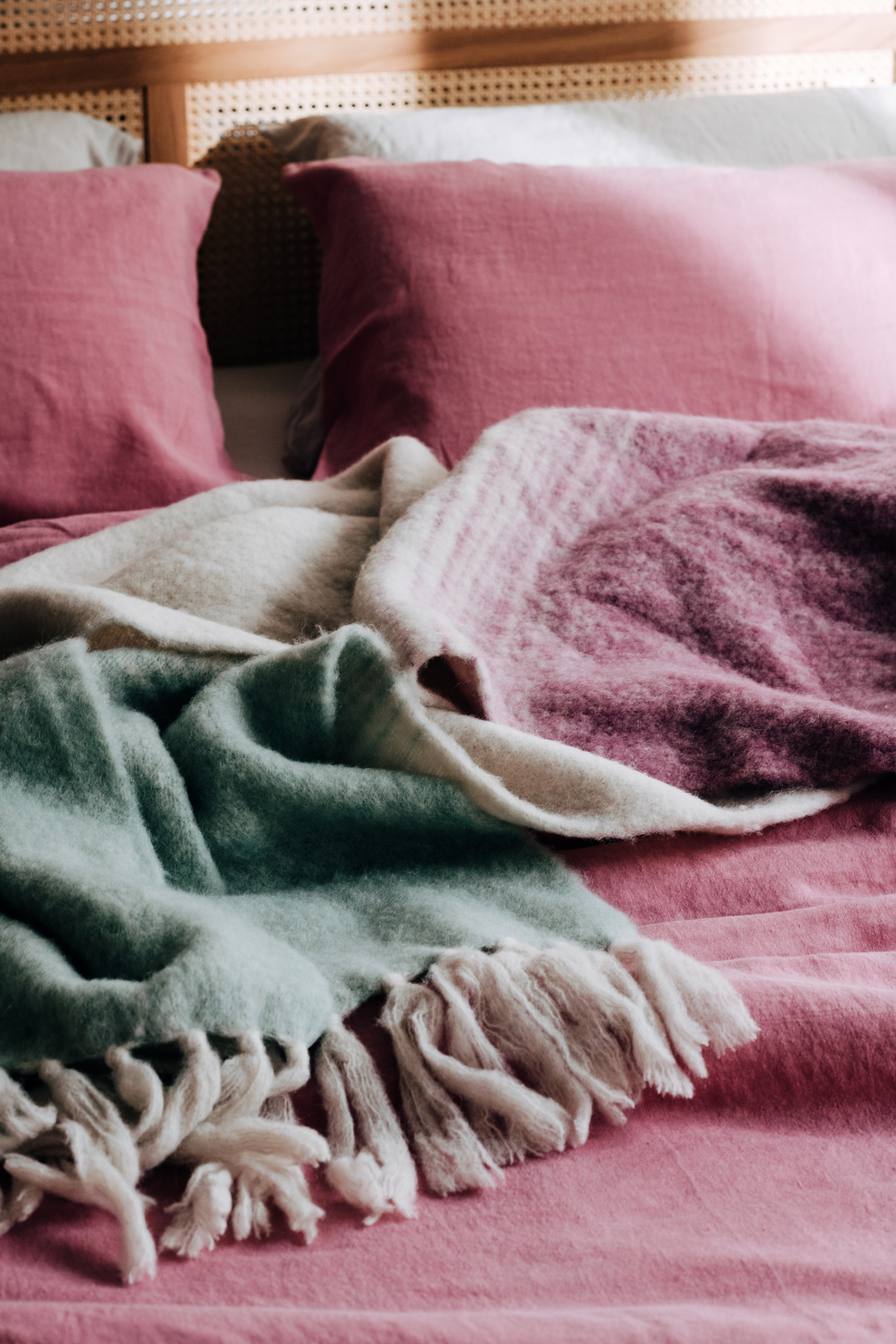 Airo Rose Bed Linen + Peggy Blanket in Plum & Sage
The colours of change are everywhere. Perhaps the mere nature of shortening days makes us more aware of the sunsets, but the blanket of warm pinks and ochres, burnt oranges and steel blue that denotes the day's transition to night seem more obvious now, more apparent.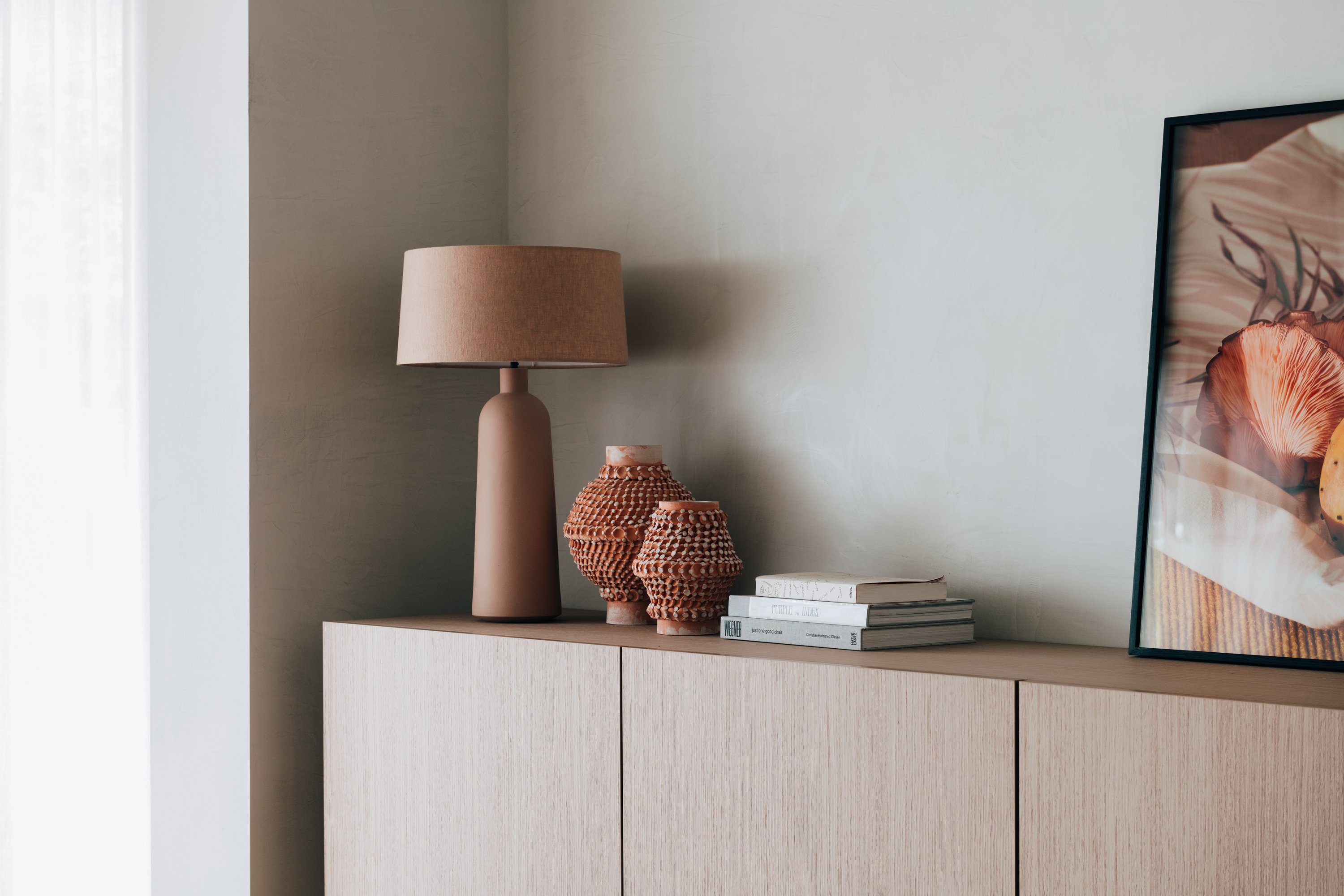 Heath Table Lamp, Large Dot Vase, Small Dot Vase + Blush by Victoria Zschommler
There's a tint effect in this magic hour – as if shot through the lens of a 70s surfing photographer, everything takes on a muted tone and unusual colour combinations pop and come to the fore.

Blankets enter the fray, like an old friend, they become pieces of clothing in the cooler mornings to round up coffee and step to the window or laze in a favourite chair, cup in hand, the subtle sounds of the surf tease your motivation. It's only the keen now, the fair-weather friends have made off with their memories and the beach will be quiet and not yet developed the inky blackness of winter. So there's still time to breathe in the samphire and coastal scents, one last paddle of enjoyment before it's replaced with trepidation and reluctance.

New nostalgia, not how it was, but how it should be or wish it was flash by in smoky, filmic 16mm visions. Solar flares across a lens in imagined recollections of sepia, olive, khaki, mustard and sage.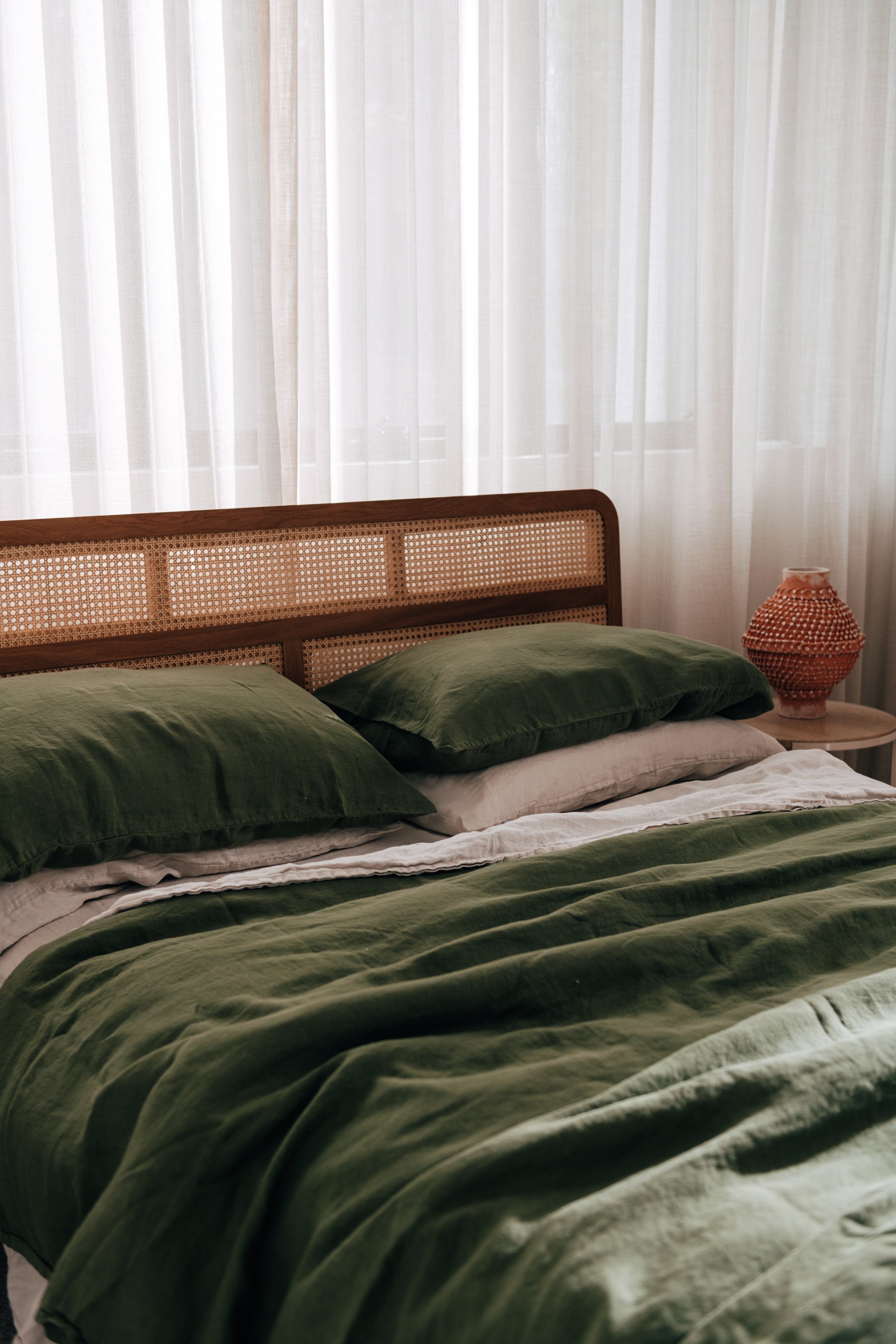 Willow Bed, Airo Khaki Bed Linen, Airo Grey Bed Linen, Alice Side Table + Small Dot Vase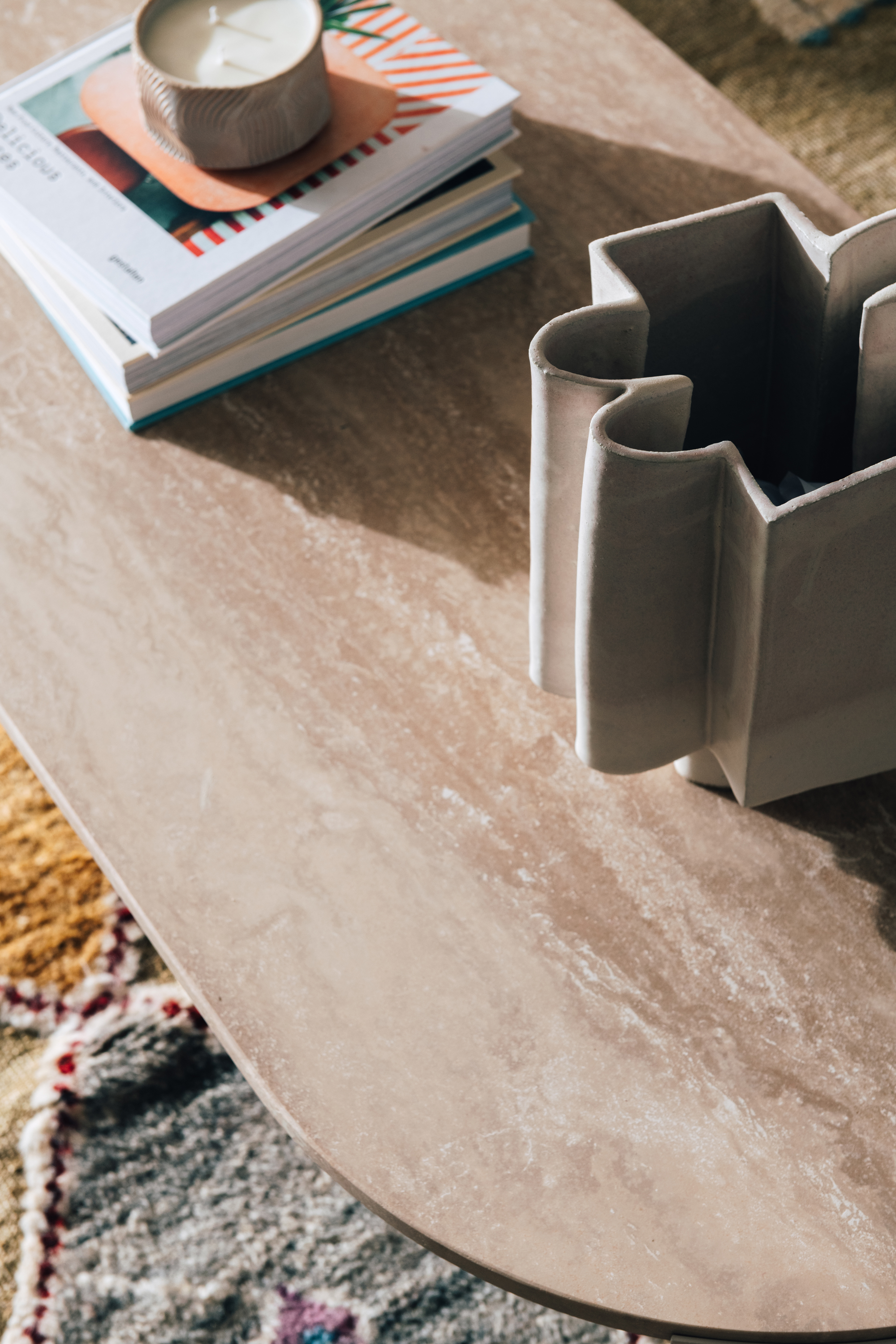 Alice Coffee Table, Terra Candle + Wiggle Vase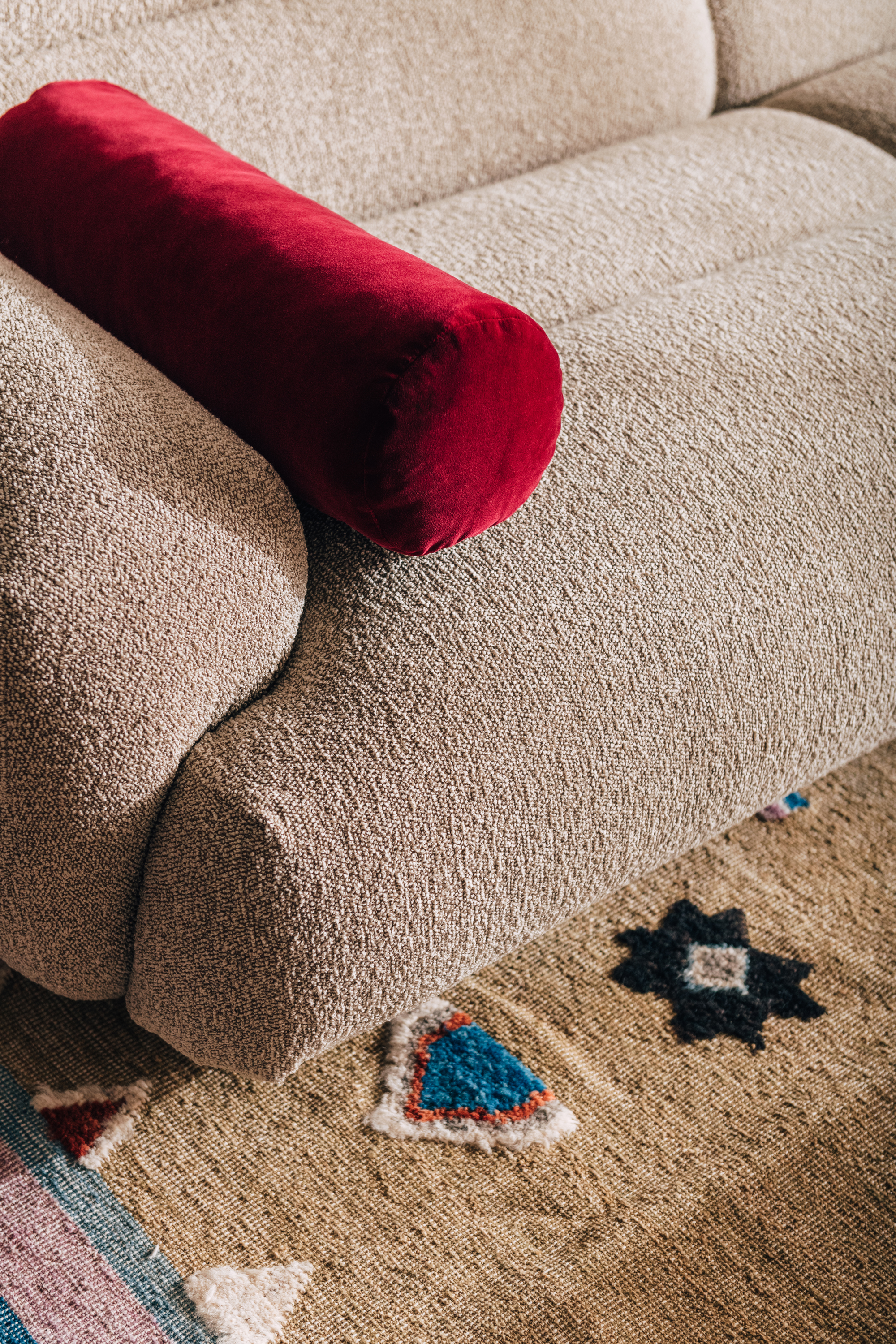 Valley Sofa, Dari Moss Rug + Bolster Cushion in Mulberry
Wildflowers and a ruggedness replace any desires for summer's prettiness and perfection. What feels right now is making things easy, filling life with harmony. Autumn is the beginning and the end – of readiness and change. It's not quite the defined close of hibernation, but in these days the preparation of a sanctuary and a place that will feel comfortable in the coming months will grow in importance.

Of course, there are some rough edges, but they only add to the feeling of comfort. The perfect imperfection of a rug under foot that's woven heavily in spots, perhaps with Navajo motifs or slubby-ness in the yarn. These are the things that become favourites through experience. Like a guitar with worn frets or a surfboard with well-placed dints that your thumb knows just where to grip while duck-diving, these little things begin to tell their own story and become irreplaceable. The quirks of a favourite suede jacket or pair of vintage jeans, making a return from their own hiatus add to these feelings of warmth and familiarity.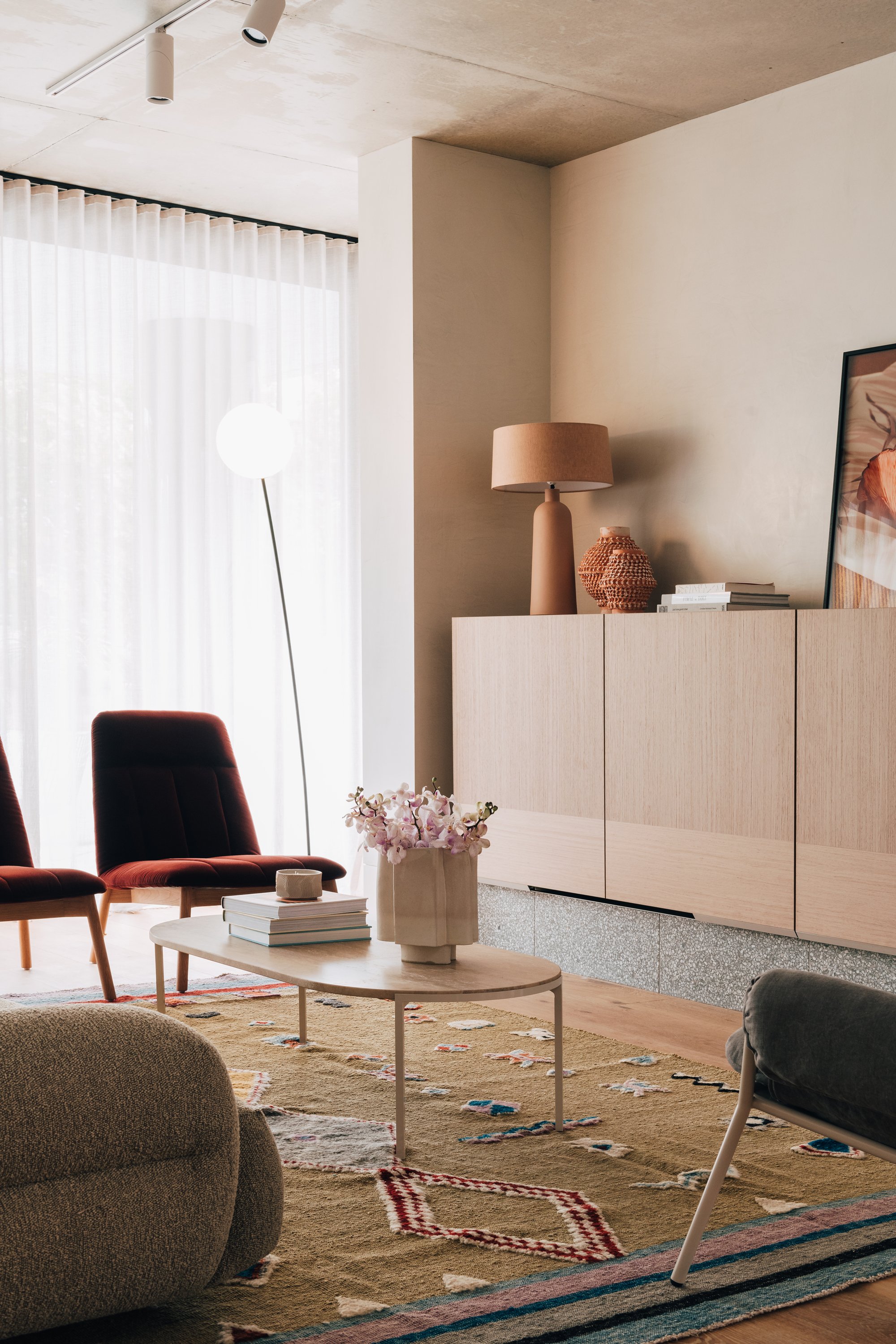 Essie Armchair, Alice Coffee Table, Dari Moss Rug, Wiggle Vase, Terra Candle, Heath Table Lamp, Large Dot Vase, Small Dot Vase + Blush by Victoria Zschommler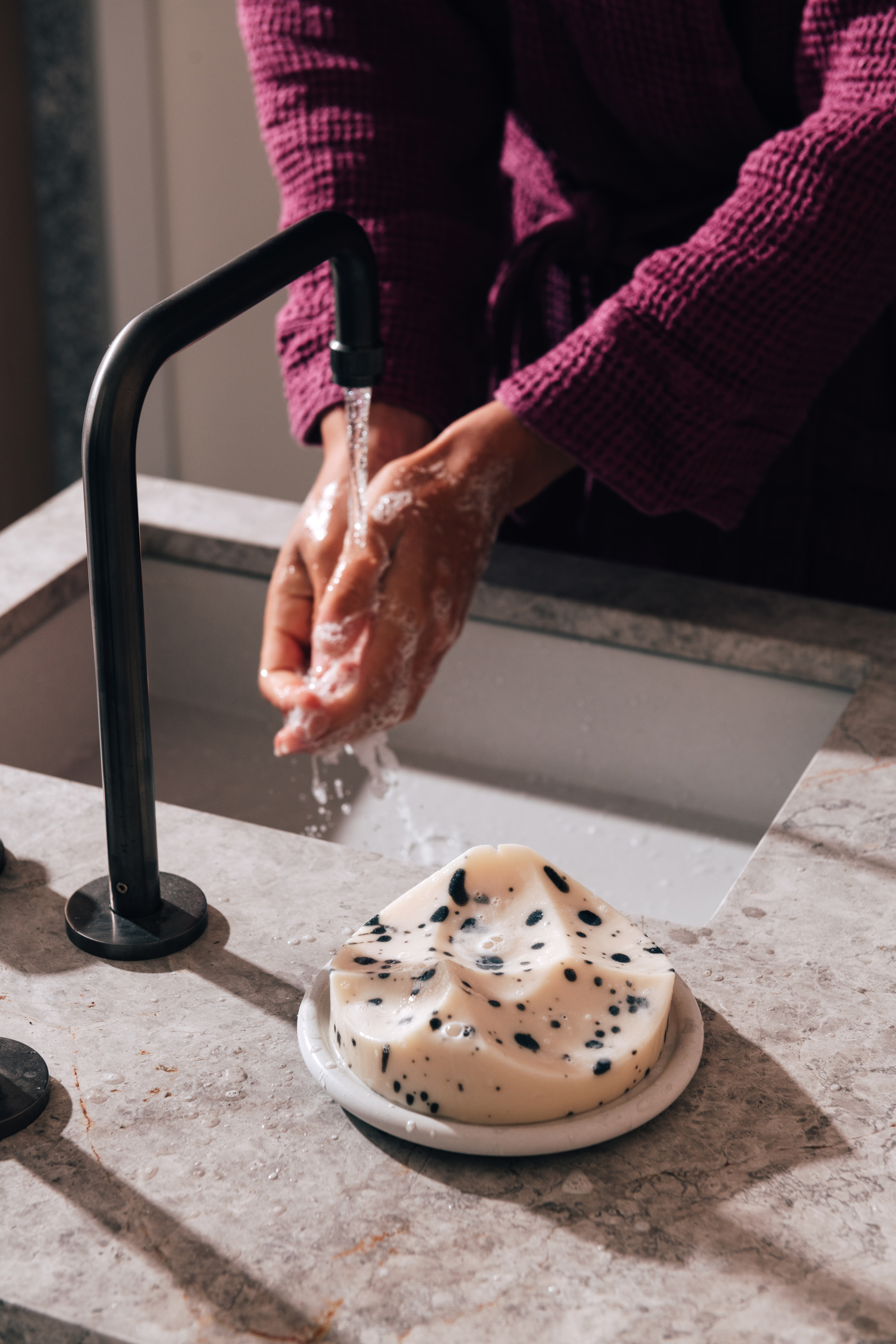 Juno Robe in Plum, Erode Soap in Grapefruit + Bouton Dish in White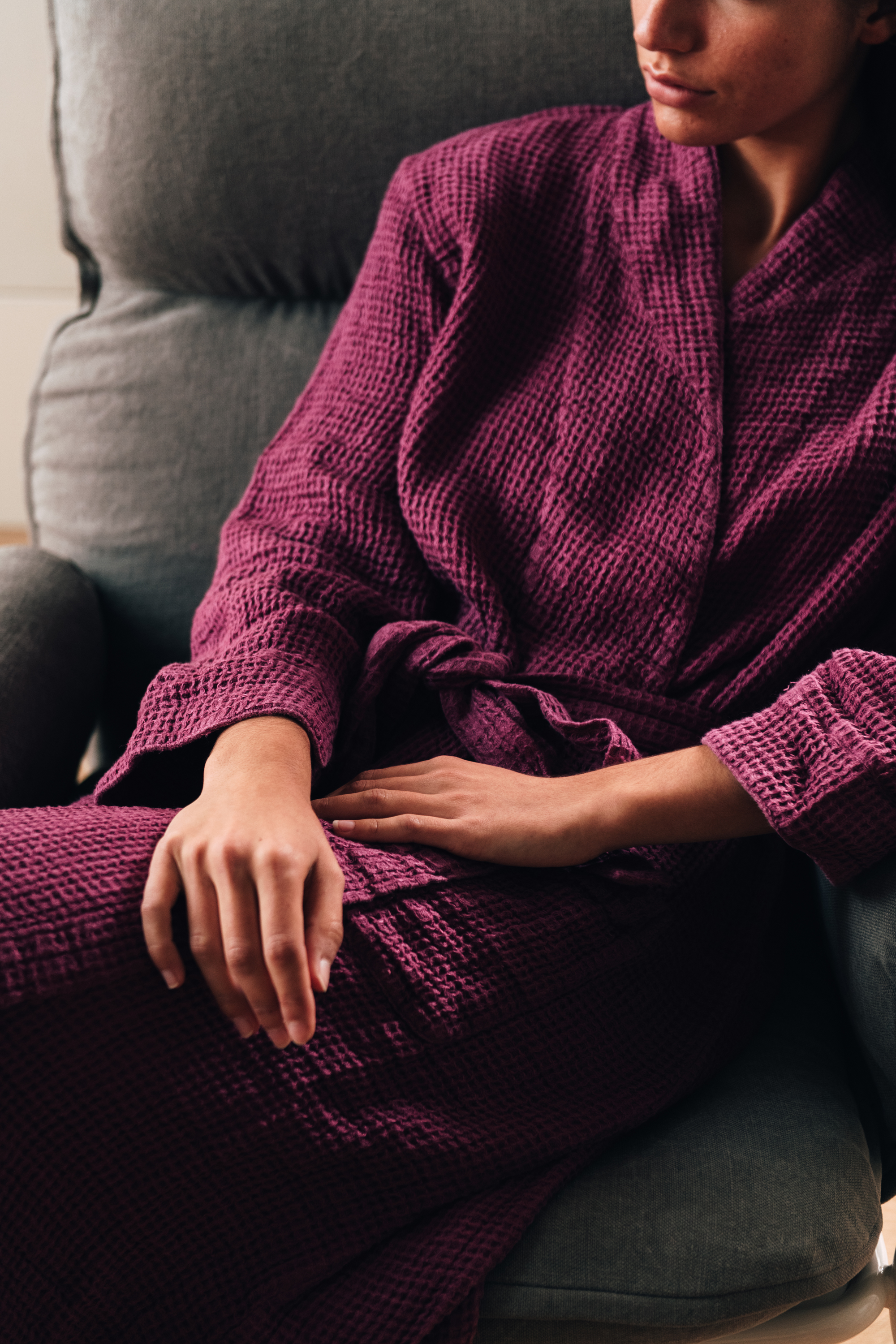 Juno Robe in Plum
Dark chocolate, figs and rhubarb await in the kitchen and easily read as a colour chart for the season, their warm tones laid out on terracotta and clay, ready to be eaten and prepared in a favourite dish. The idea of burnt sugar and flaky pastry is almost enough to go looking for a baking tray, the potential aromas signalling the beginning of the wind down. Leaning on the railing of a balcony, shrouded in a blanket with a bowl full of rhubarb crumble are what great memories are made of.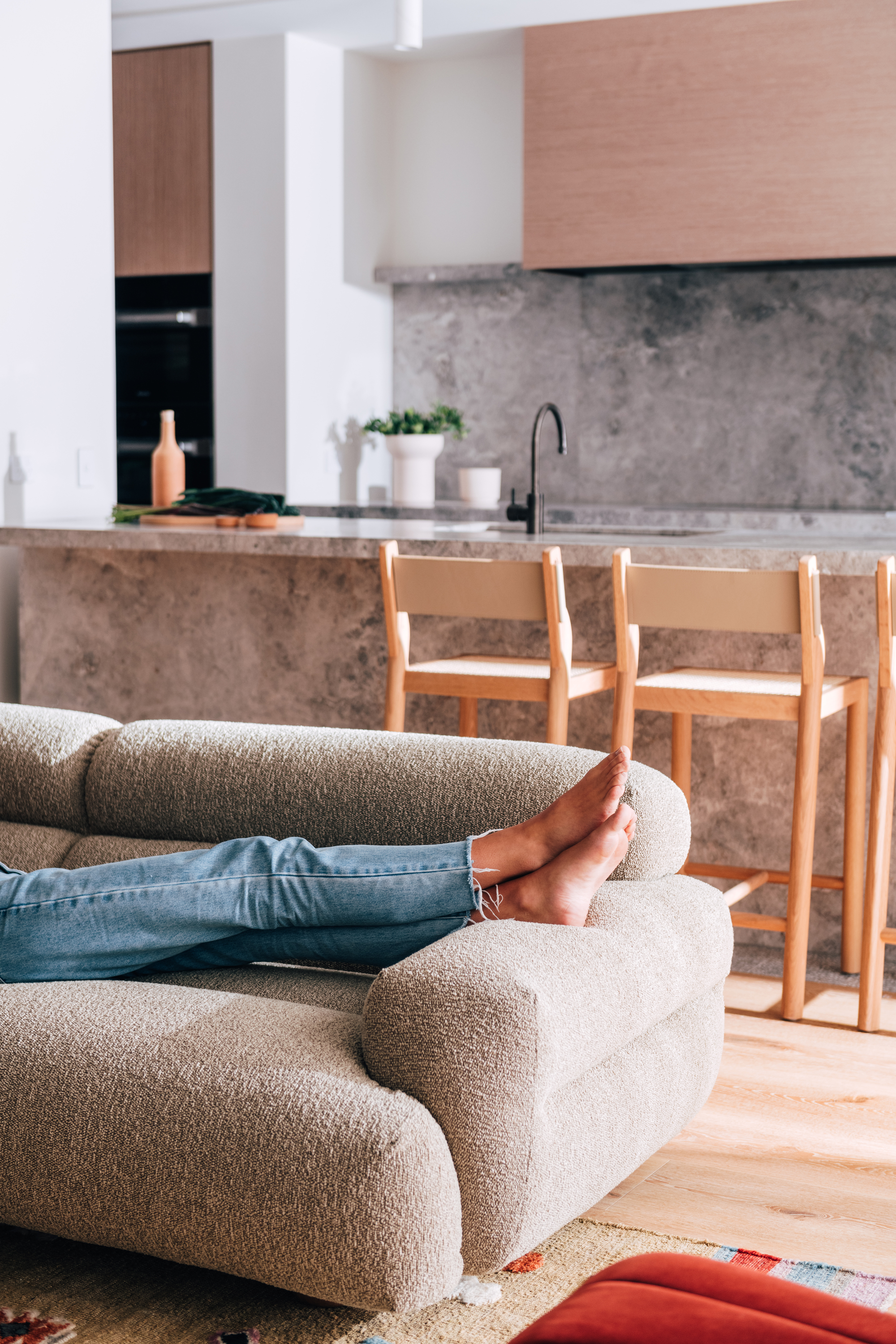 Valley Sofa + Brooklyn Bar Stool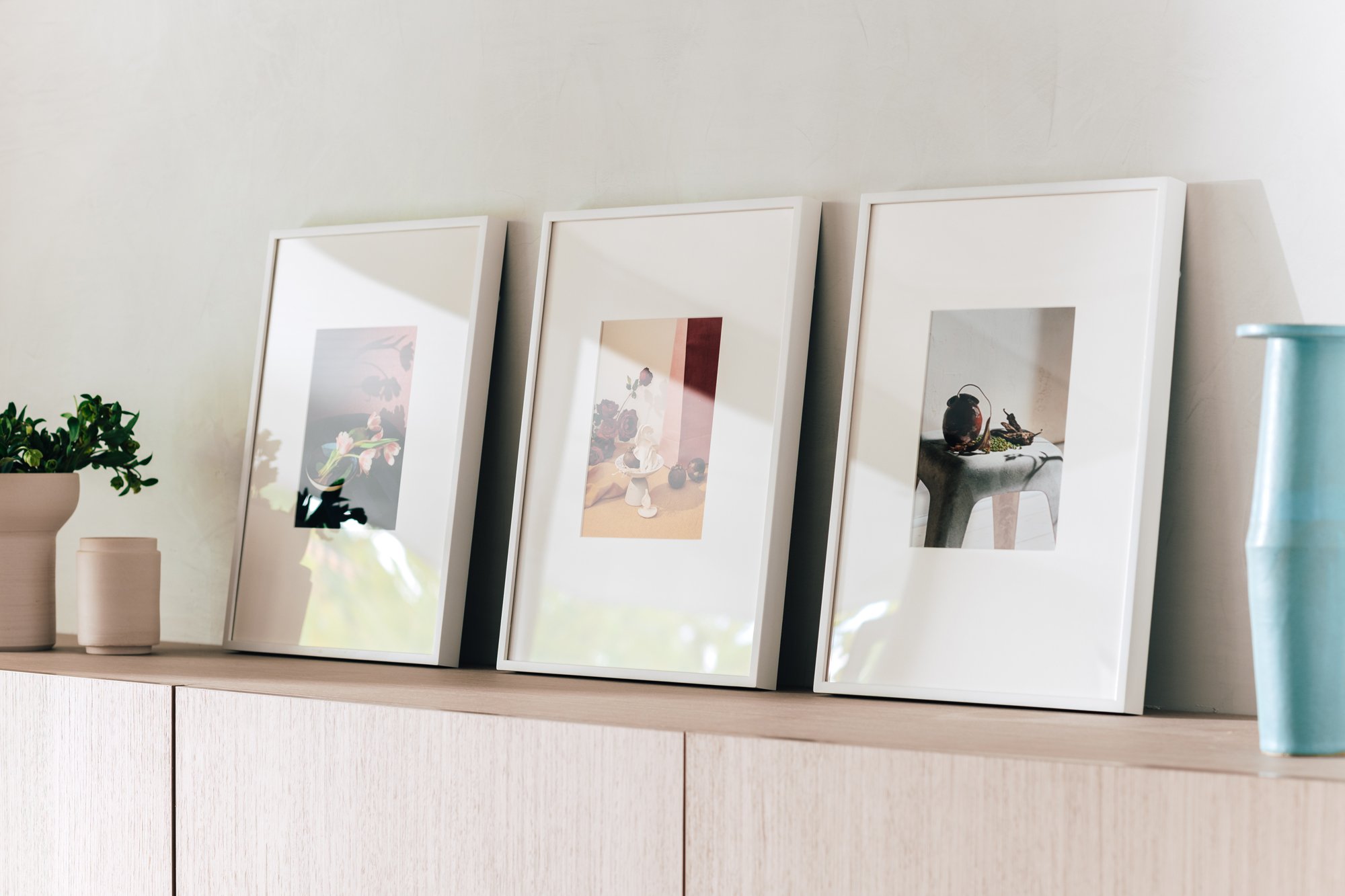 Dusk, Noon & Eve by Victoria Zschommler + Tall Saucer in Baby Blue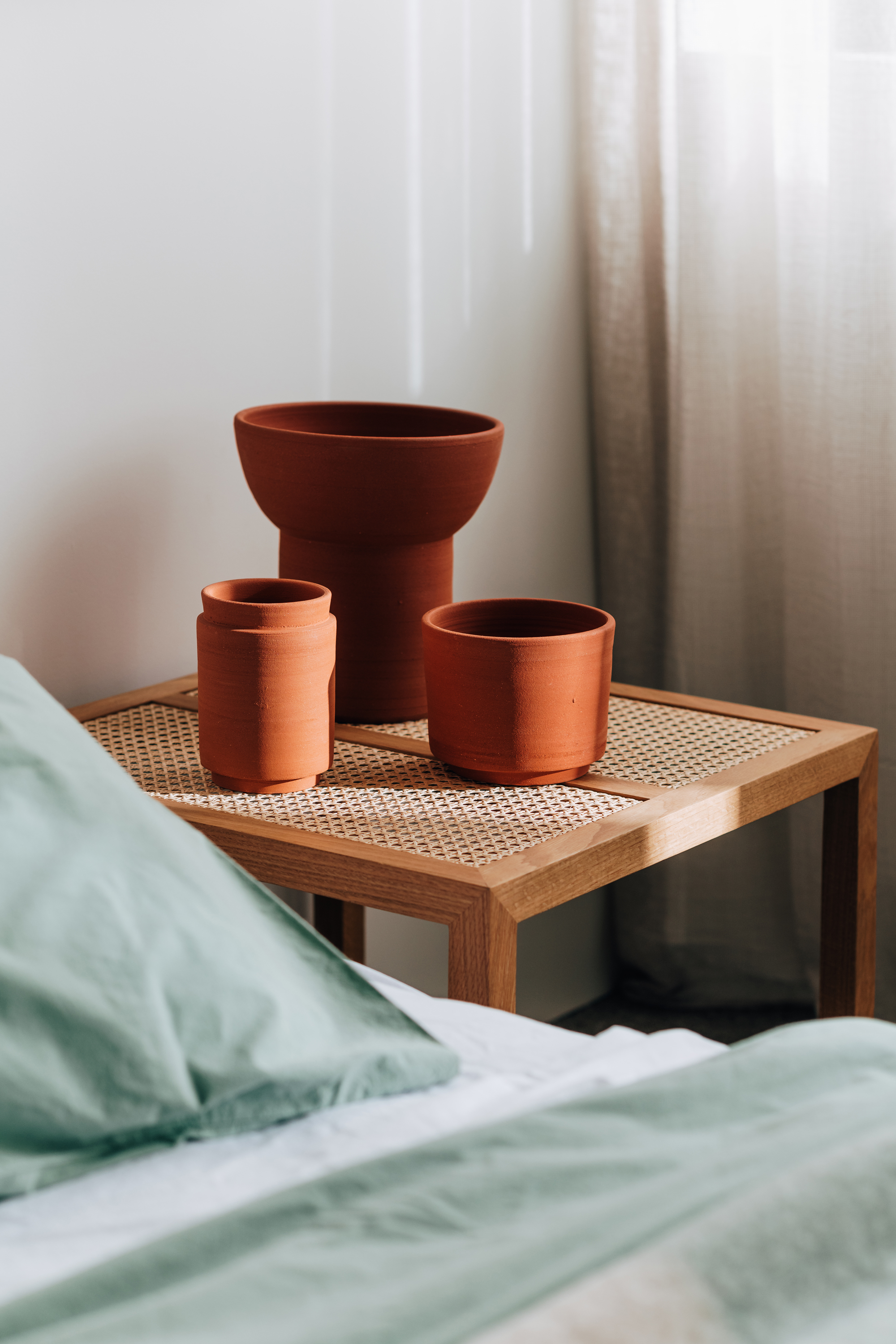 Vessel 010, 013 & 033 in Terracotta, Billie Side Table + Stonewash Eucalyptus Bed Linen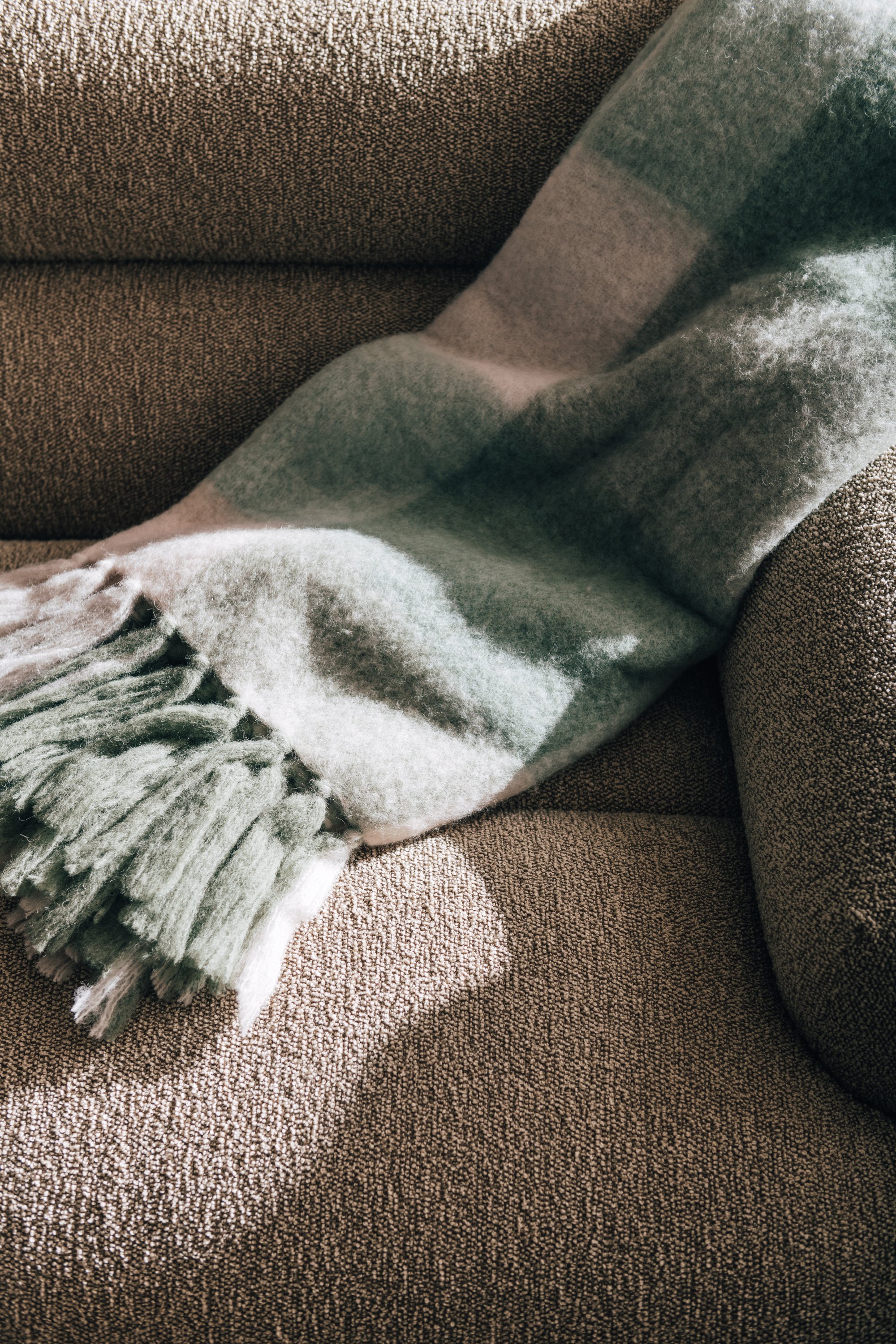 Valley Sofa + Easton Blanket in Sage & Natural
As waves break off in the distance with no one on them and the bush reclaims fallen leaves and debris, the slow down begins.

Get ready is what Autumn is telling us; be surrounded by the people you love, the things you enjoy. It's a time where the journey is just as important as the destination.

After this, Autumn's gentler nature will be missed.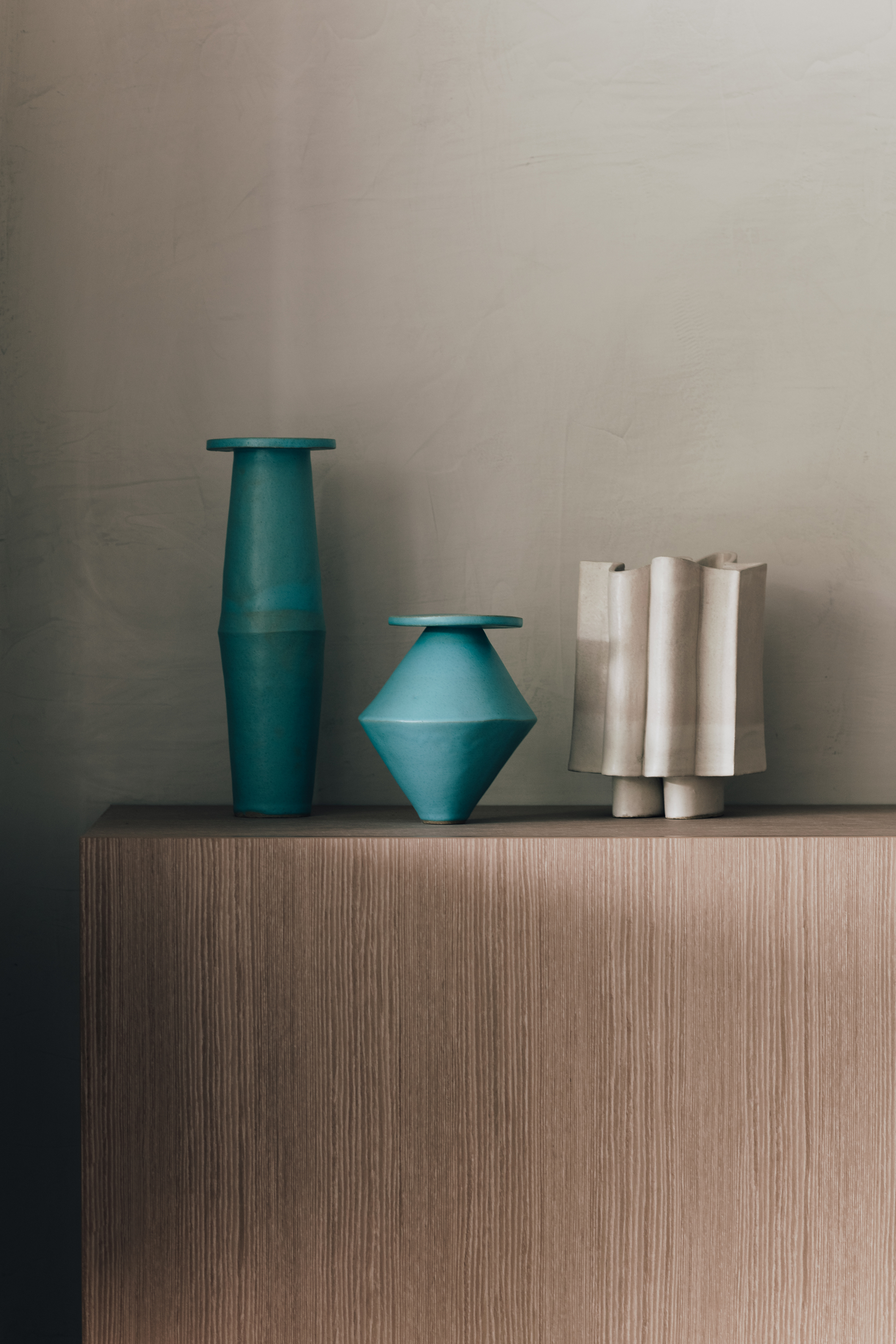 Tall Saucer in Baby Blue, Large Diamond in Baby Blue + Wiggle Vase in Cream