Alice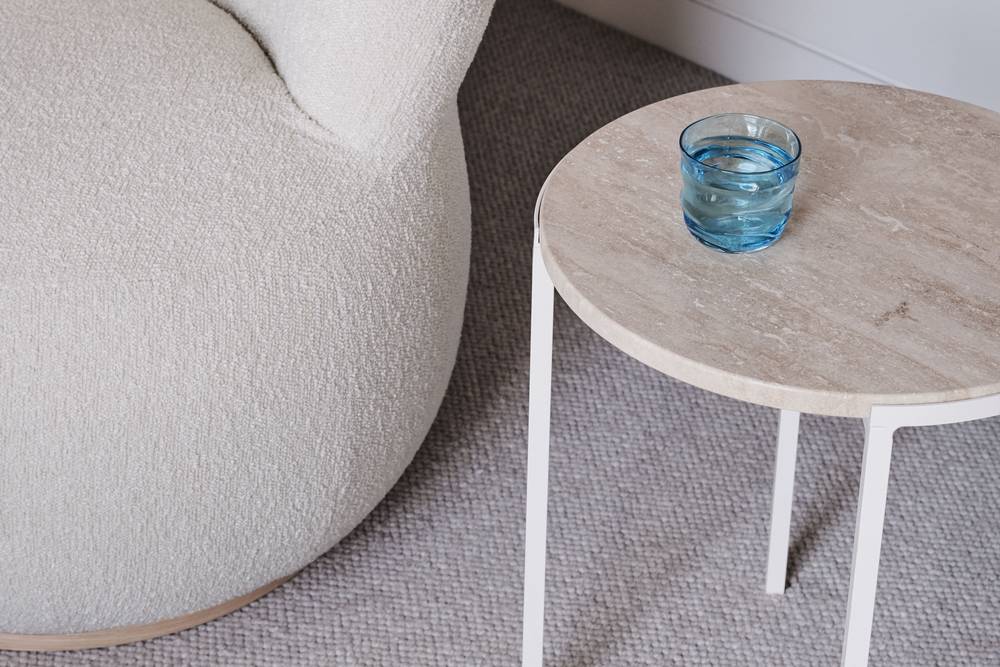 Alice
Alice's round sweeping silhouette combined with a honed stone edge; give this versatile table range a soft and gentle appeal. Featuring an earthy stone top juxtaposed against an elegant and sleek powdercoat metal frame, Alice comes in a number of widths and heights.
Discover the Alice Range
Product Features
Travertine top or Grey Tundra Stone with a powdercoat steel frame and legs
Our metals are finished with solvent free powdercoating
Designed by Jardan Lab, our furniture takes shape at our Design + Manufacturing HQ in Melbourne, Australia
All our furniture is made to order in our Melbourne factory and lead times vary throughout the year. Please contact your local showroom for current lead times.
Download Information
---
Discover the Alice Range
Alice comes in a range of configurations, select your preference then further customise materials and finishes.