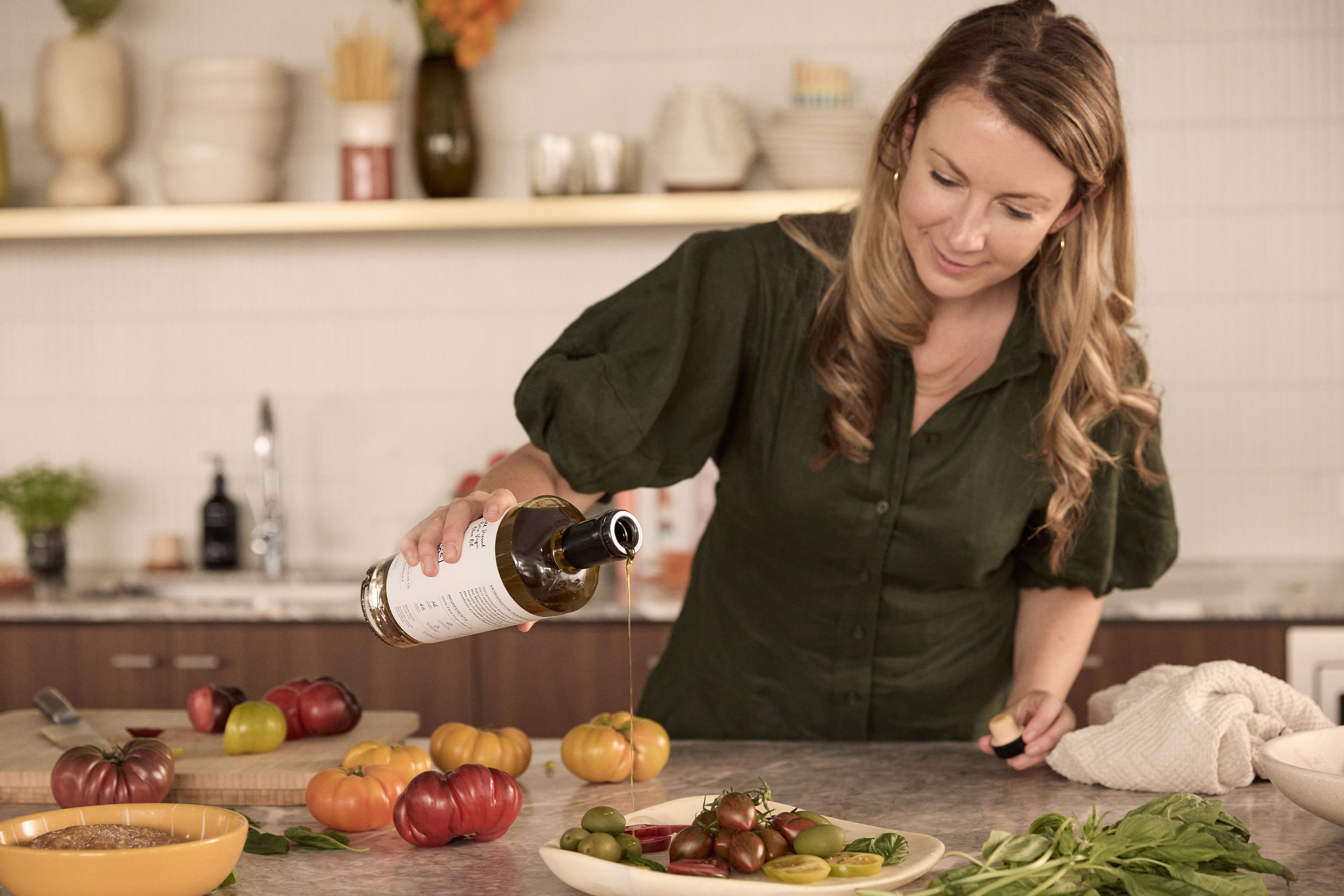 A Guide to Grazing – an interview with Helen Oltran
21.11.23
Friends


This holiday season, we teamed up with Helen Oltran, cook and founder of Fine Grazing to celebrate the art of the grazing table. Helen has crafted four mouthwatering recipes that you can create at home and caught up with us to discuss her recent culinary journey to France, how Fine Grazing went from concept to creation and how she plans on enjoying the sun-soaked season.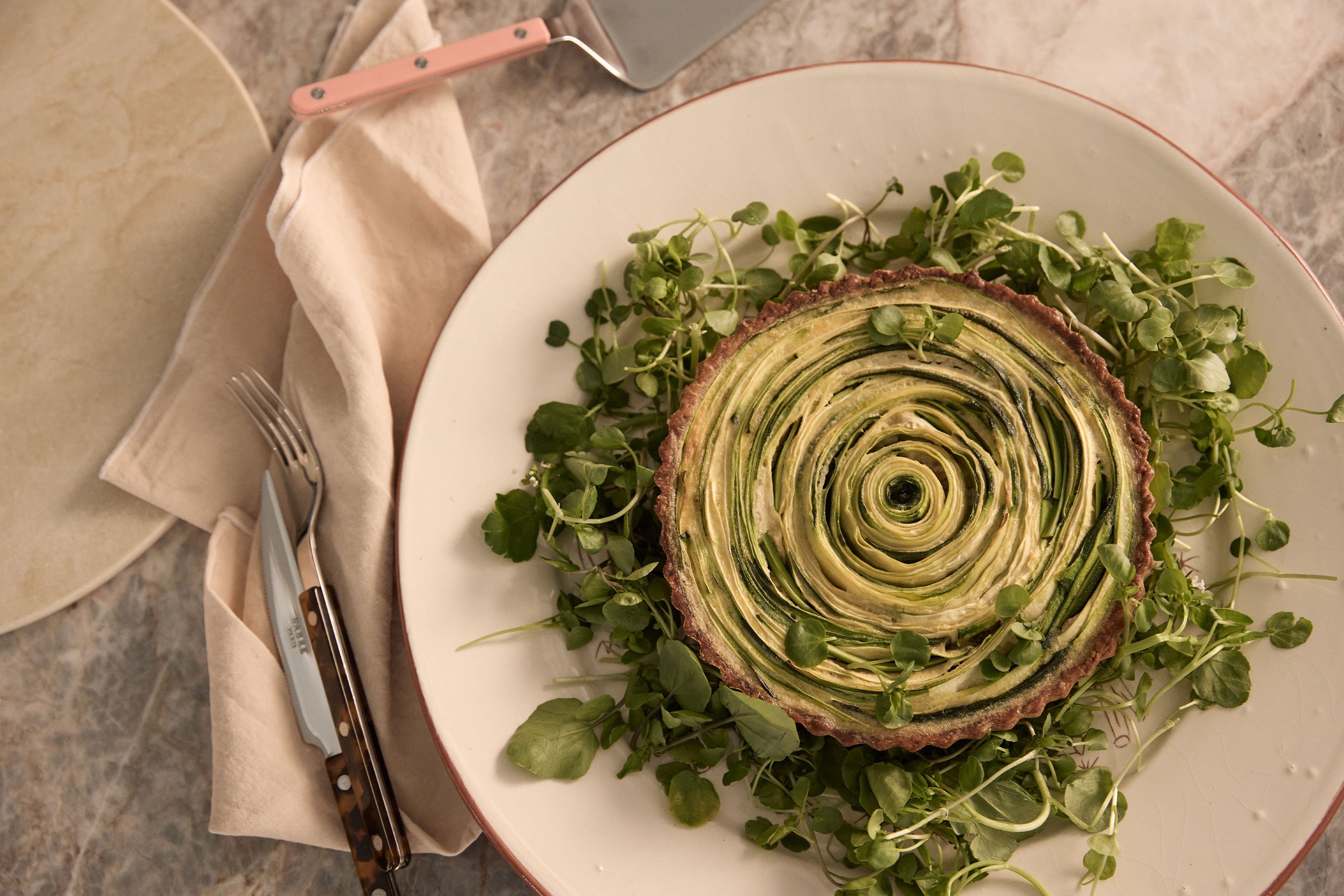 Tell us a little bit about who you are and what you do.
I have just returned after four months in Europe. In that time, I studied patisserie at Gastronomicom, a culinary school in southern France to learn the art of patisserie (pastry). I'm in the midst of recipe developing never before seen concepts involving cheese - watch this space! Before food, there was fashion and I've also had the pleasure of working closely with Jardan's interior designers and architects as a consultant on their design projects. Creativity comes in many forms and to approach food with these design foundations is satisfyingly delicious! I also founded Fine Grazing which serves up elevated (literally) cheese cakes and styled grazings for high impact events across Melbourne.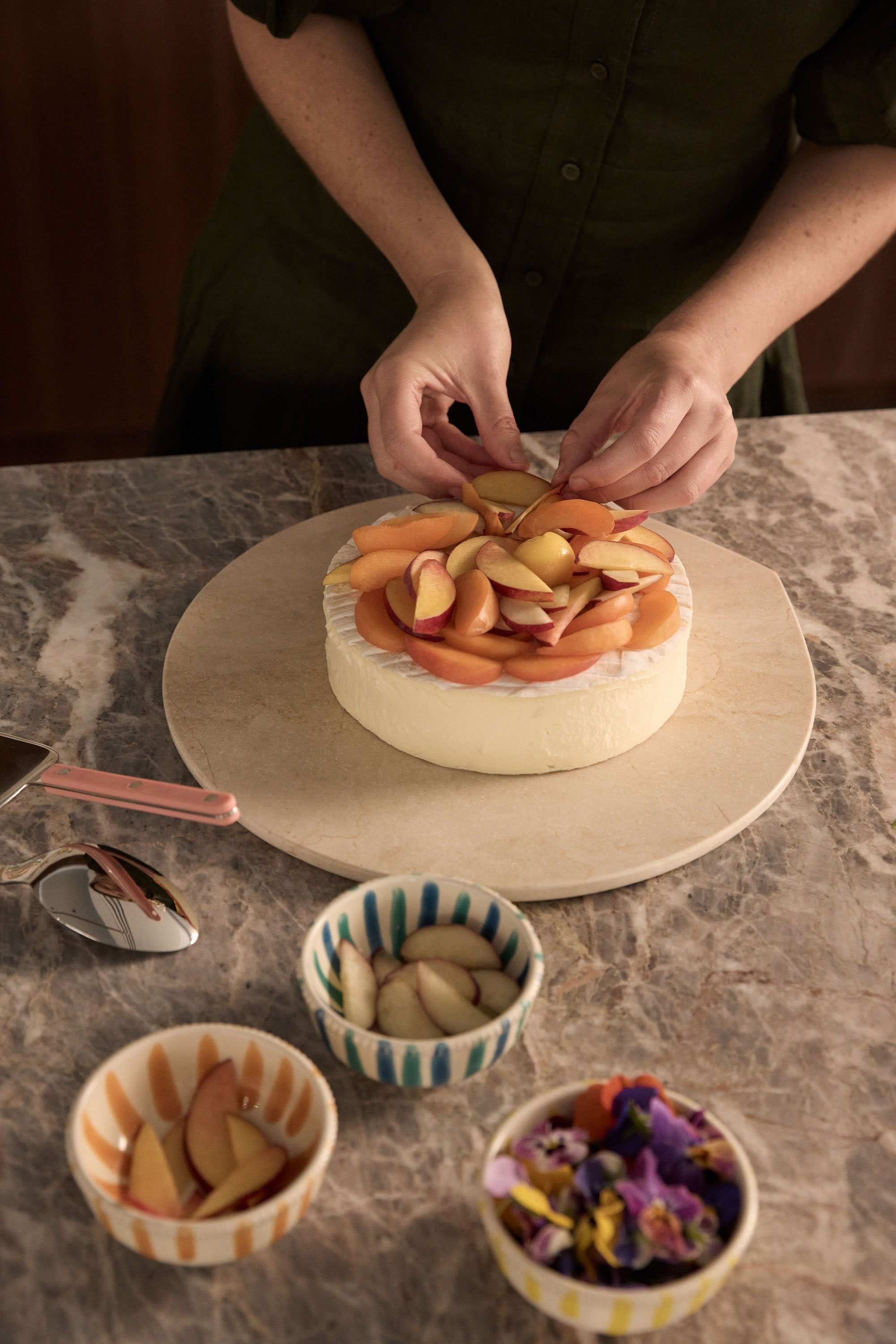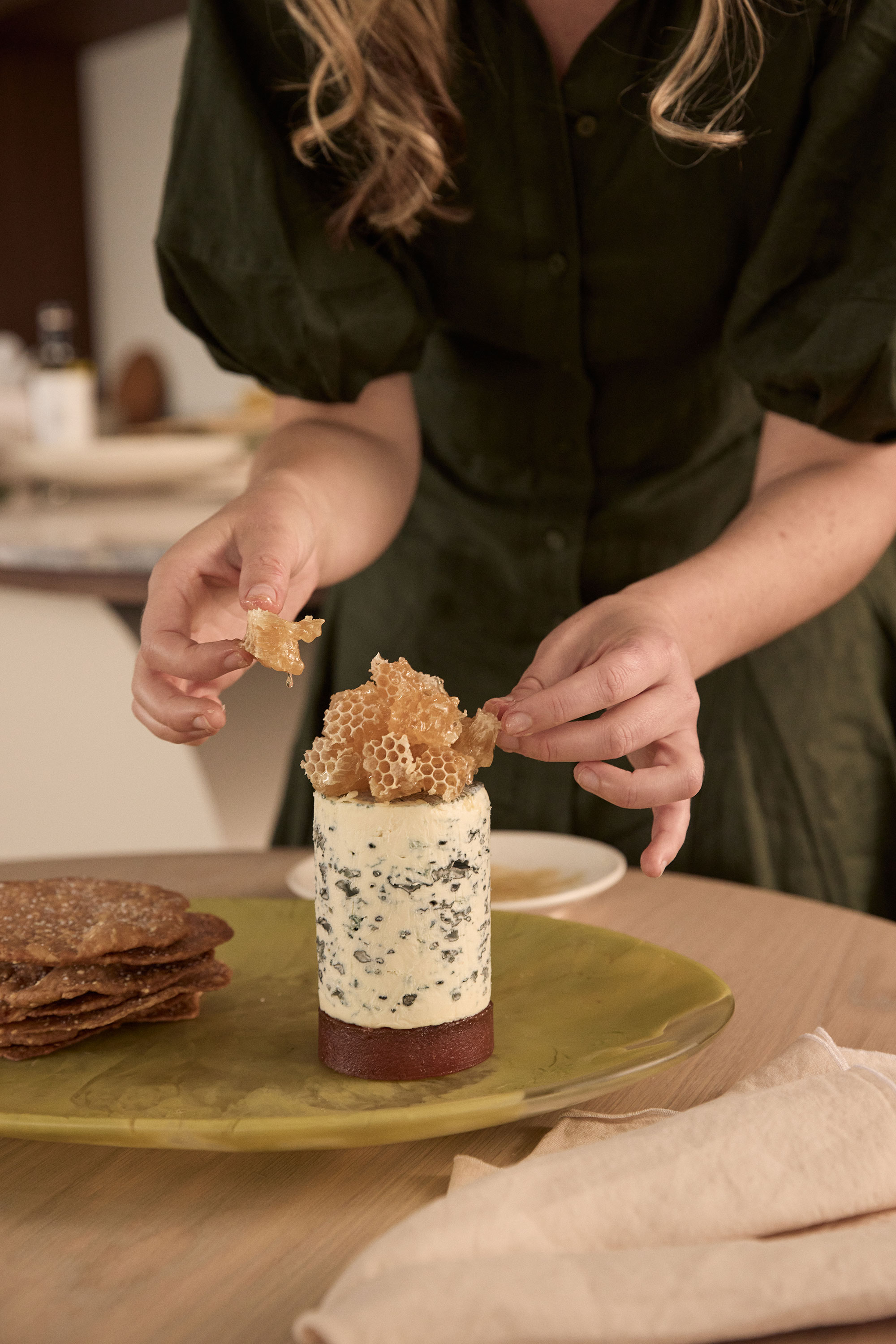 What made you create Fine Grazing?
What ultimately led me to cheese was a 'cheese and wine' event my husband and I would host at our home each year, just before the holidays. It was my creative outlet - the imagination would run wild with the styling of the tablescape. There was always a sense of fun putting an event together from concept to creation. It not only became a much-anticipated event with friends and family but it soon led me to being asked to create grazing tables for other peoples' events. I love themes and here I was given the chance to interpret their brief and create. This was the foundation that evolved into the collection of cheese pillars (elevated cheese cakes) and lavosh I offer today.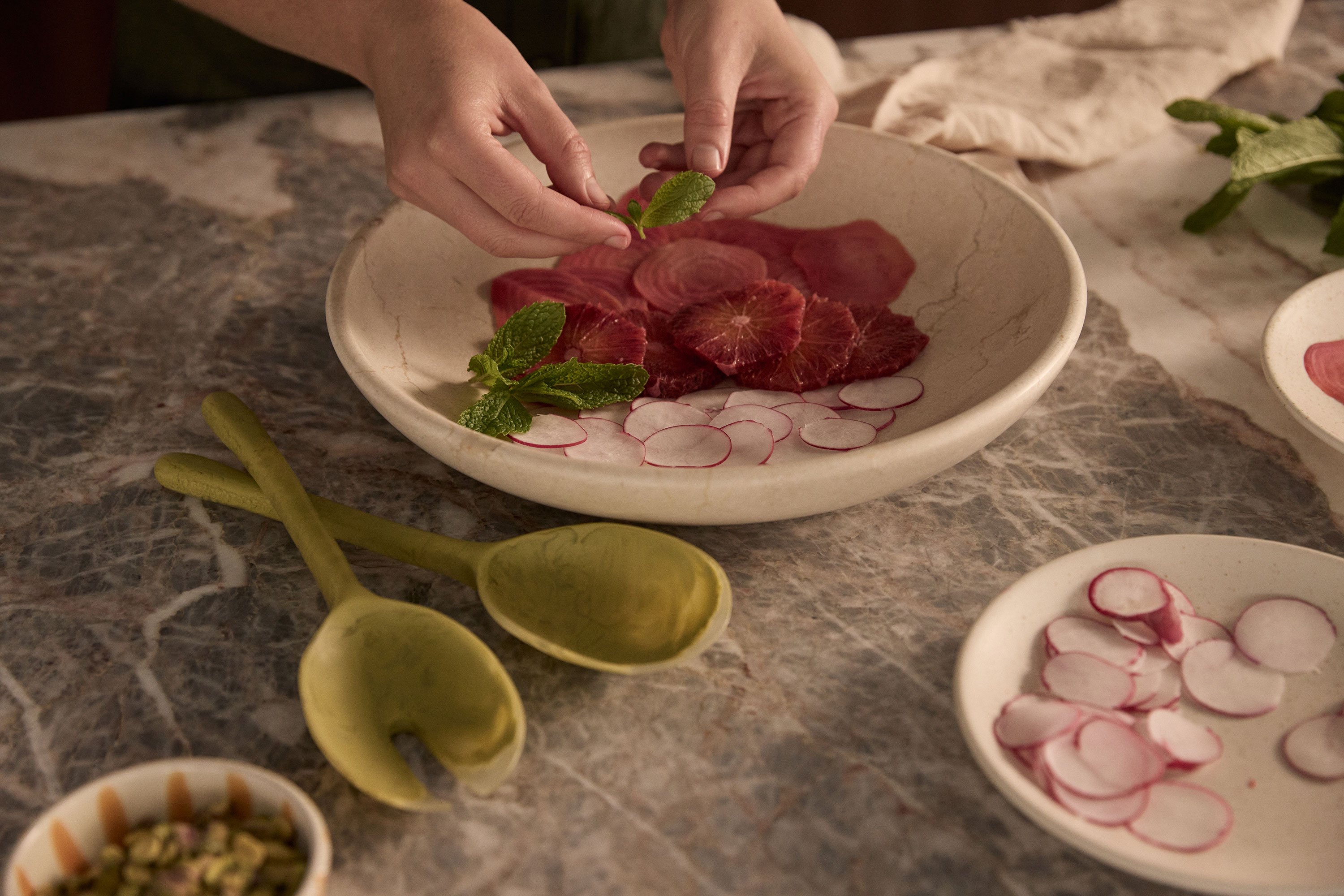 What are your signature items?
'The Blue' featured in Jardan's Summer campaign is the original design I created. It was during lockdowns when events had ceased and it got me thinking of a 'grazing type' experience at home. But also, something different to what was well known and populating the market already. Sculpting cheese into a cake form offered a sense of occasion for cheese lovers. 'The Blue' still remains a signature product of ours today.
Tell us a little bit about the recipes you've created for our holiday table?
What Jardan does so seamlessly is consideration and aesthetic of each piece of furniture and homewares and how it contributes to the overall visual appeal of the space. I really wanted the recipes to share that same value: to evoke the feelings of warmth, comfort, and elegance to celebrate the holiday season. Our menu consists of sharing plates of cheese, lavosh, bread, appetisers, followed by a heartier tart and salad with colours sitting harmoniously and popping with the season. Following the formula: Creamy + Sweet + Tart + Salty & Crunch.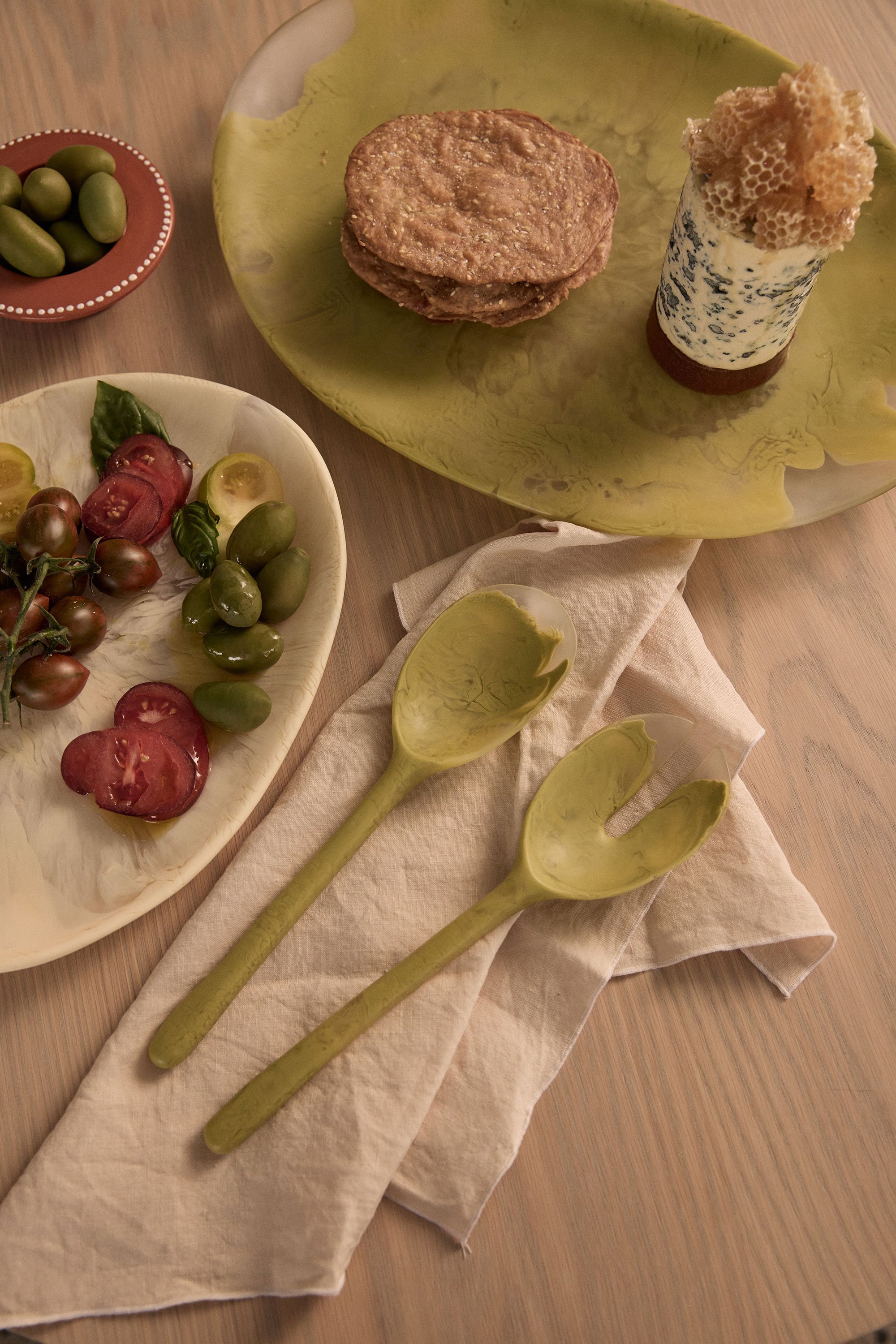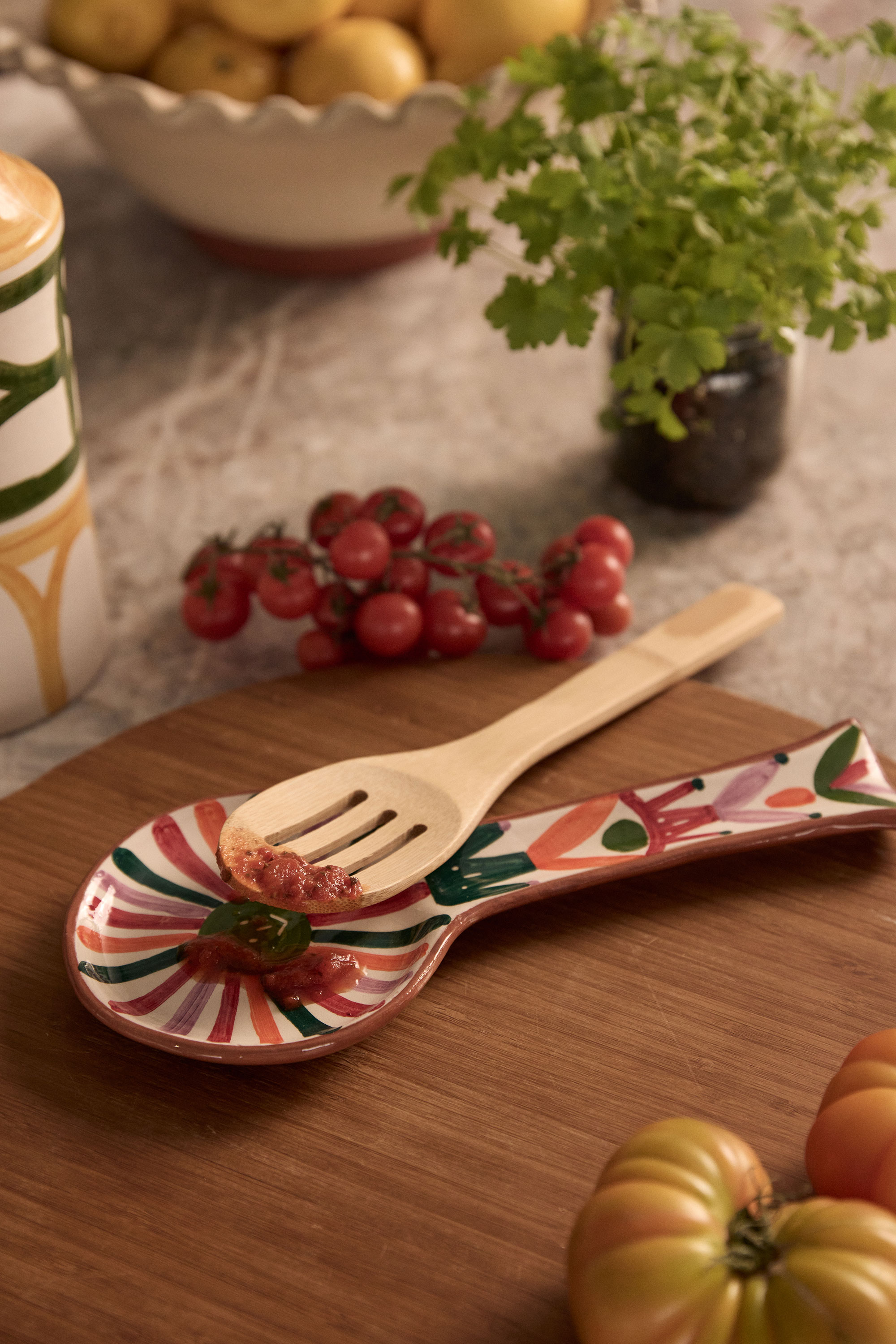 How do you create and develop your holiday dining table and spread?
Setting the scene. Yes, the food is important but what else is setting the vibe? I always love the saying "you eat with your eyes first, your nose, then your stomach." Summer is full of seasonal fruits and vegetables in bold colours and juicy bursts of flavour, so embracing those ingredients is key. Flowers also really dress a table, so I like to pick something that either complements or contrasts with the food colours. There's also some really creative candles out there, especially those that mimic the ingredients used in the food displayed on the table like the Nonna's grocers candles. Candle lighting really sets the mood - day or night! And what better occasion than the holiday season, to bring out that special linen, platter and servers you adore. I've acquired some special pieces from France that I'll be using this year and I can't wait to share these pieces with clients too!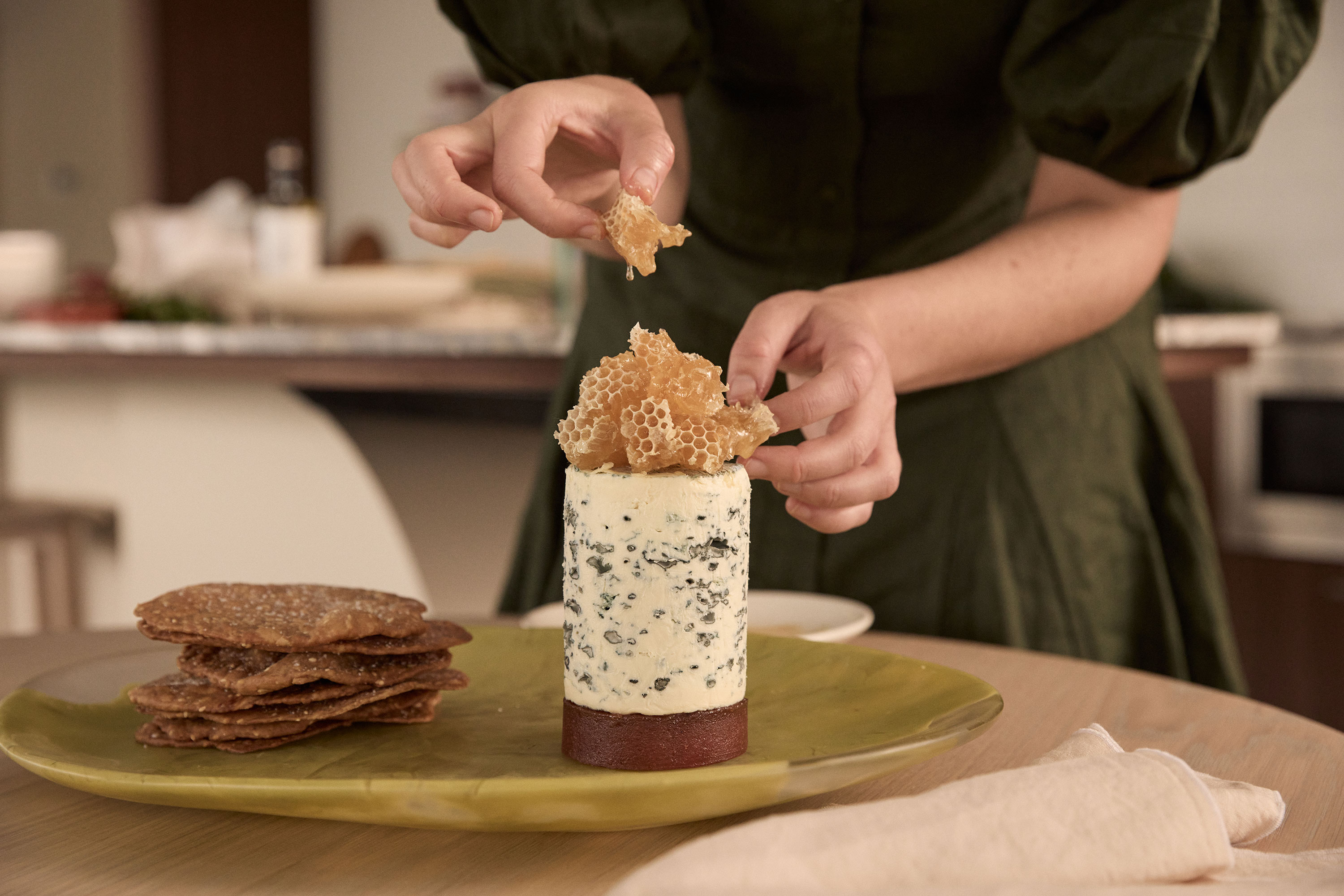 How do you celebrate throughout the holidays?
It's very relaxed and intimate with close family. My mother-in-law, Marcia, is a beautiful cook and used to be a caterer herself - she always has a grazing spread and the use of beautiful homewares, vintage and new. Everything is dressed with consideration, whether it's a salad she's cultivated from the garden or the olives, herbs and oil she uses to dress a simple hummus dip. Attention to detail is never lost and perhaps this is what has led me to grazing tables myself. Sharing plates is very much appreciated in our family. It caters pace and preference whilst also looking good! This will most certainly be a tradition that will carry on for many more years to come.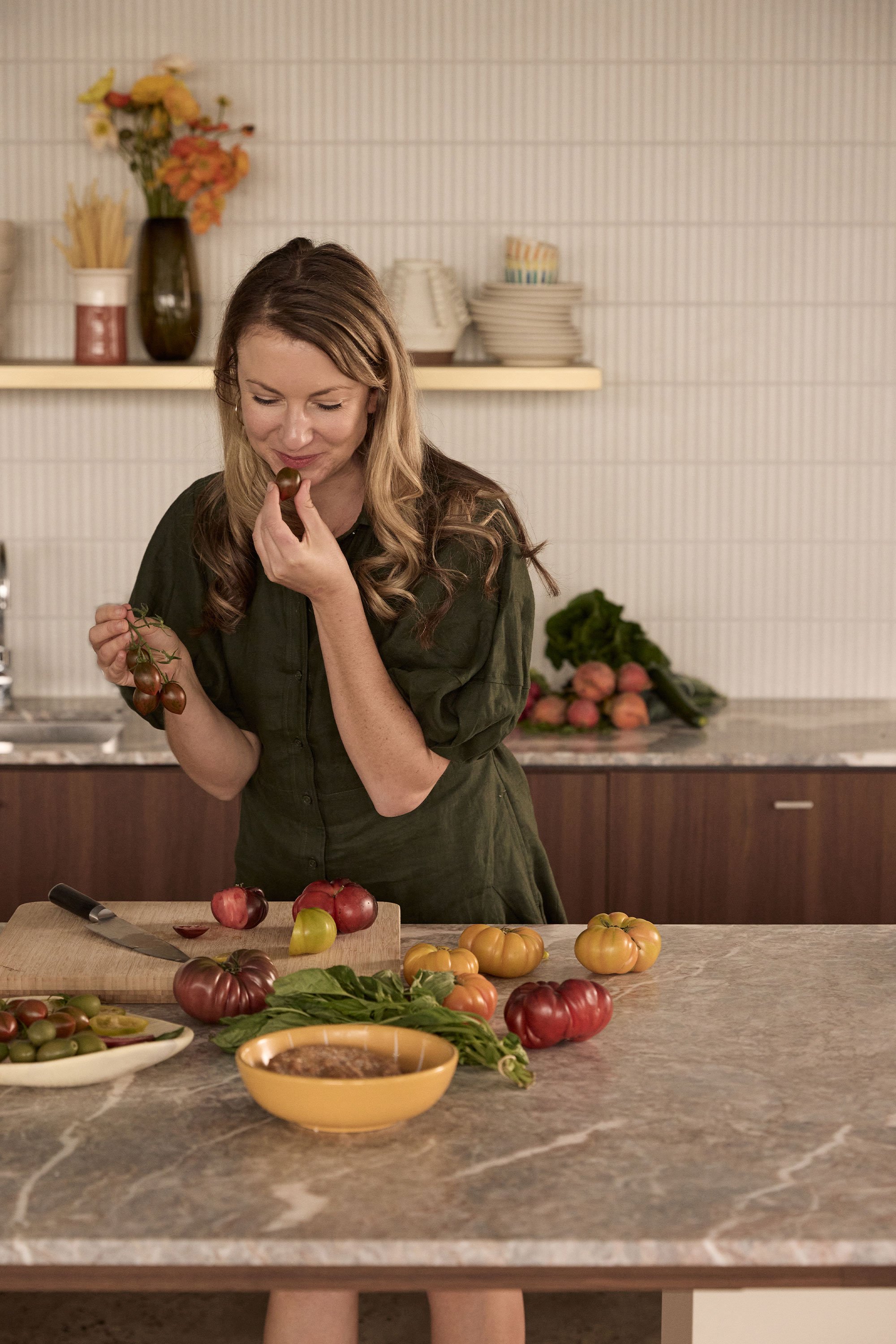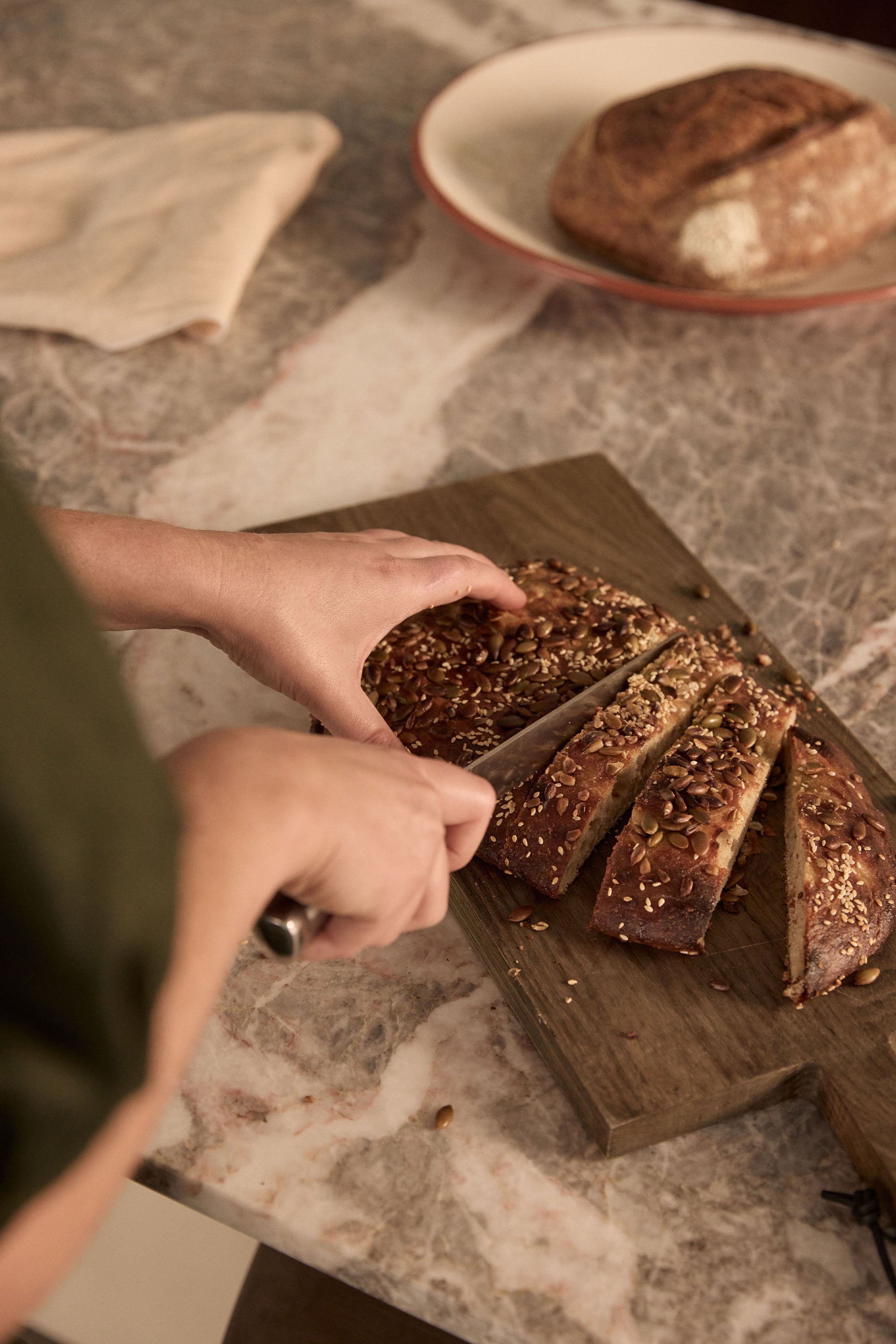 What is the most exciting thing about working with food/in the kitchen?
For me, it's learning. At the beginning of Fine Grazing, I had concepts in my mind but there wasn't a recipe for exactly what I envisioned, that's where my recipe developing began. I remember making a sangria jam, but that wasn't enough, it needed to be in the shape of a sphere, have the right consistency to spread on cheese and be firm enough to stay in shape without the use of gelatine. Knowledge is power and since my studies, I now think about this same sphere and how I can improve it and make it better. I believe that same principle goes for many in the kitchen - it's art, science and patience. When you see something work for you on the other end and it's delicious, that's the most rewarding thing.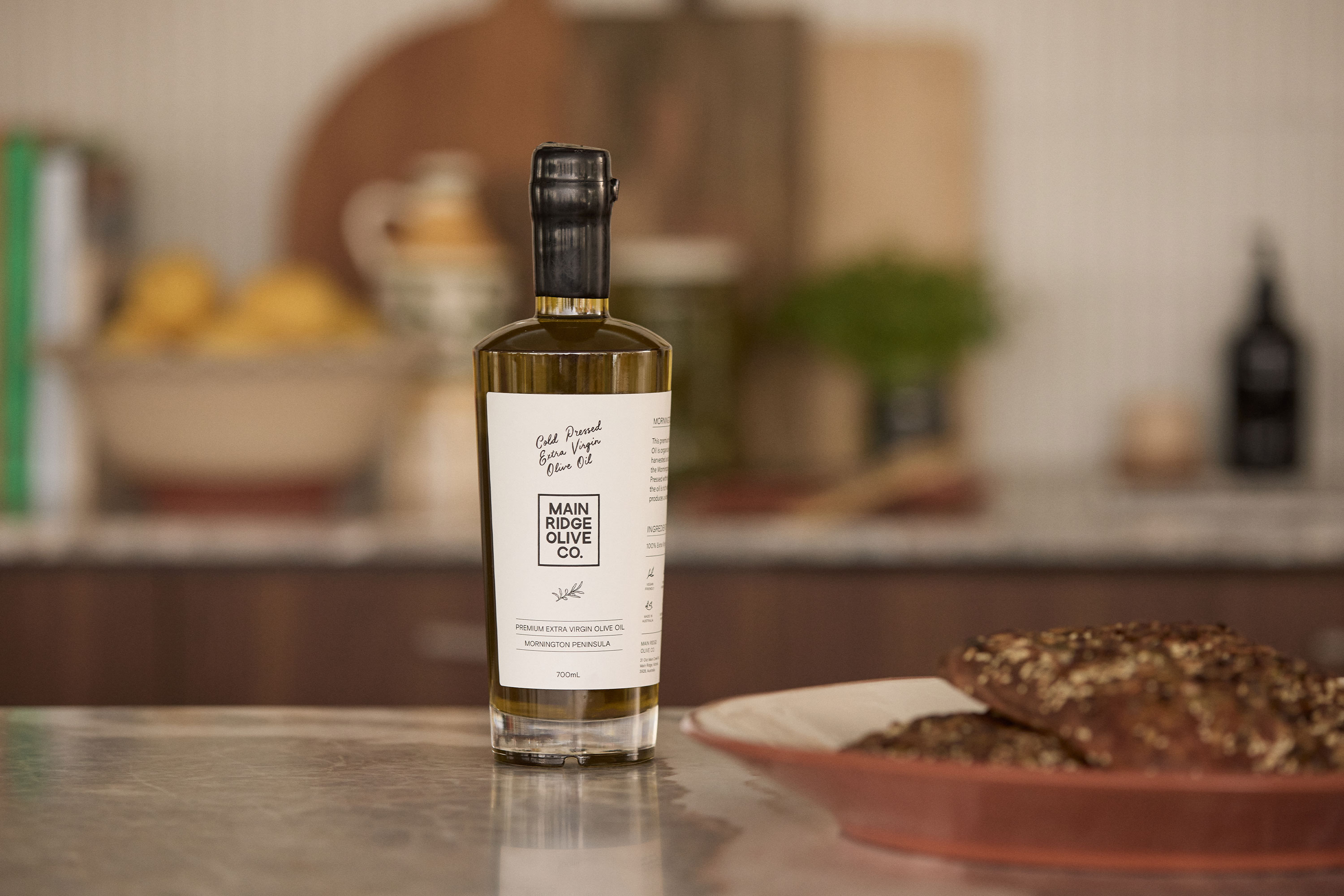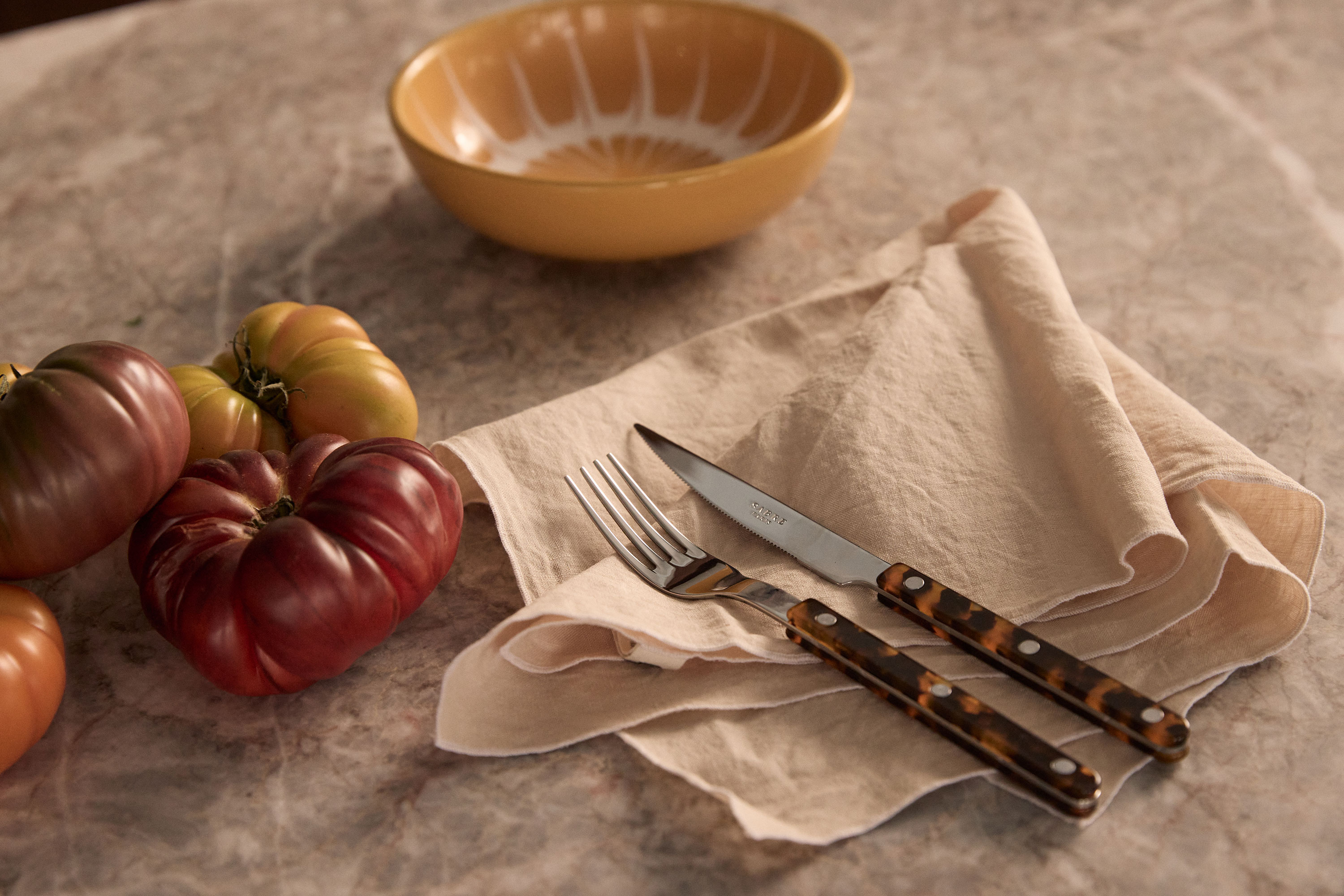 What inspires you when creating recipes?
Currently it's from my recent travels. Living in France temporarily, I had the great honour of immersing myself in their culture. There's a lot of things to inspire you in France and food is just one of them! What gave me a lot of joy was the sheer size of French markets! Many delicious and new things to see and eat. They never shy away from colour or taste. Visually appealing food is important to me but of course it needs to be delicious and everything needs to make sense harmoniously when you take a bite. A formula I tend to follow when putting on a spread or designing a cheese pillar (cake) with lavosh is 'Creamy + Sweet + Tart + Salty & Crunch - you always need texture visually and whilst eating.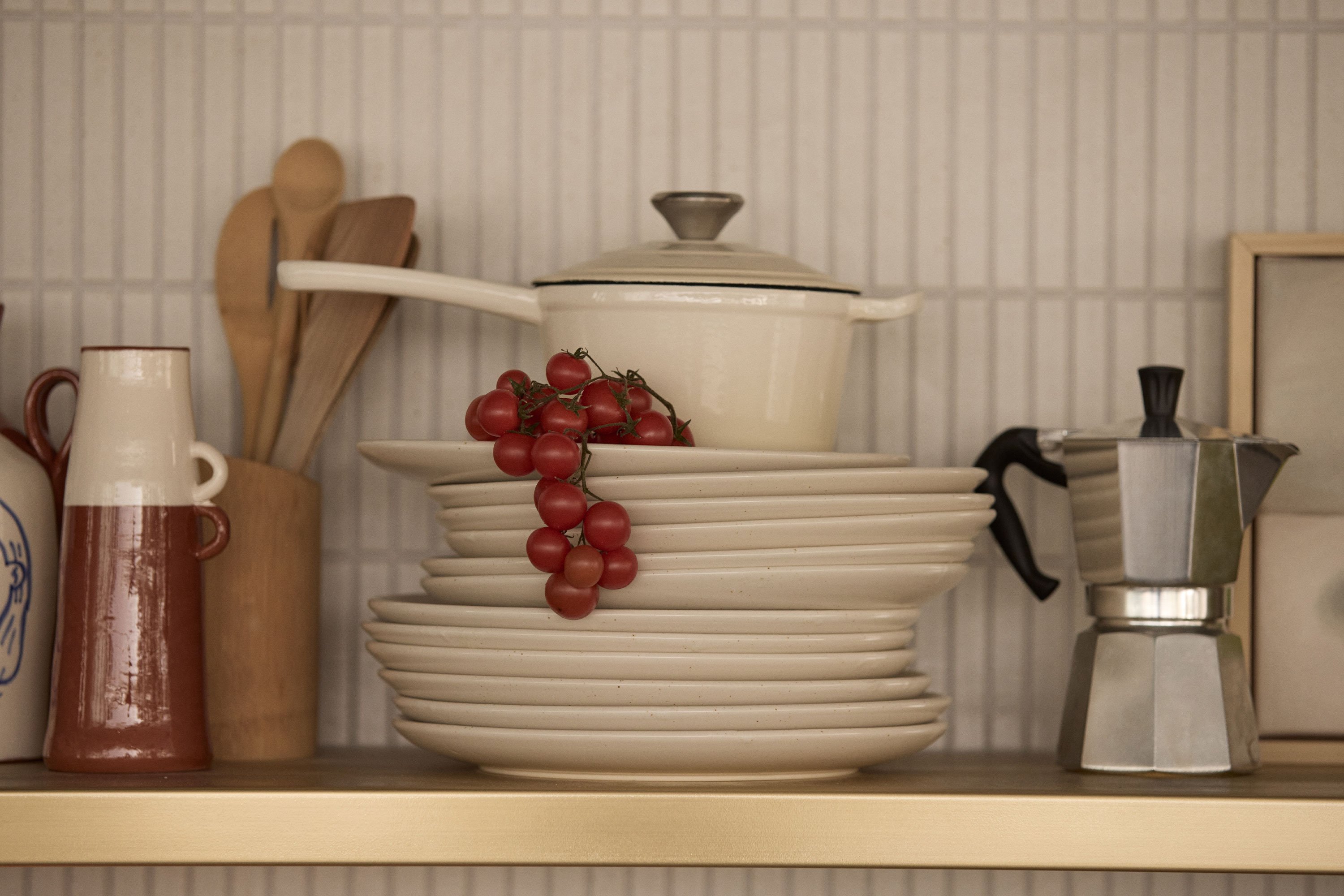 Tell us about your favourite culinary experience.
My time earlier this year studying patisserie (pastry) in the south of France was memorable. I went to the epicentre of fine food to hone my skills in the kitchen. In-between my days in the kitchen, I would go to my chef's recommended boulangeries and pâtisseries to compare what I'd made in class. This helped develop my taste memory so now when I'm recipe developing back here in Melbourne, I have a reference on the level it needs to be at. This experience really opened my mind and taste buds to high level pastry and how to incorporate this into what I do next with Fine Grazing.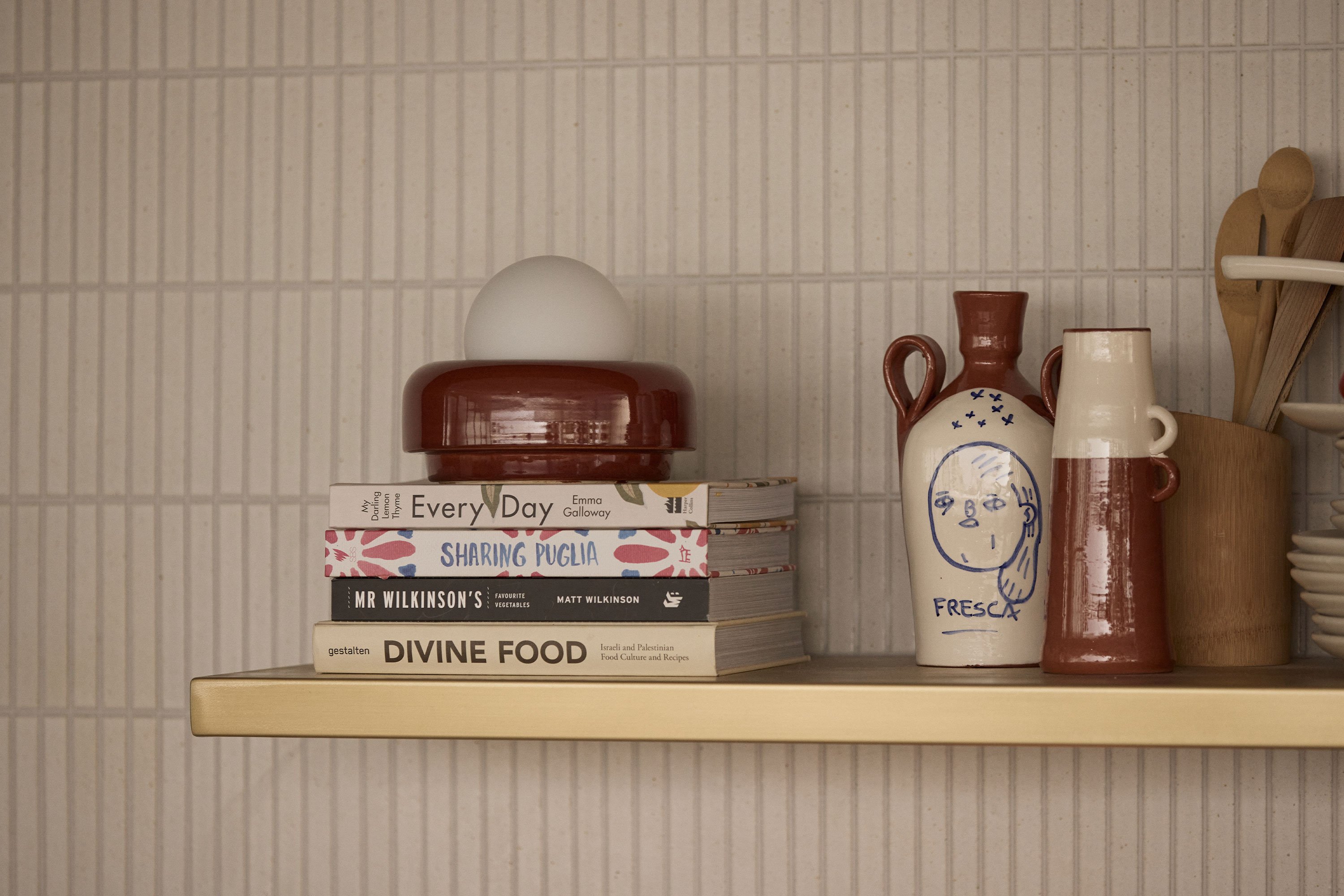 What are you most looking forward to?
I've had time to enjoy and reflect while travelling. For me I'm so excited to be home and to start this next chapter. I often think about this quote "you've always got to have something to look forward to." For me, I'm most looking forward to developing new creations and taking in what I've recently learnt, seen and eaten as inspiration and creating. I always want to be creating and sharing that creativity with others.