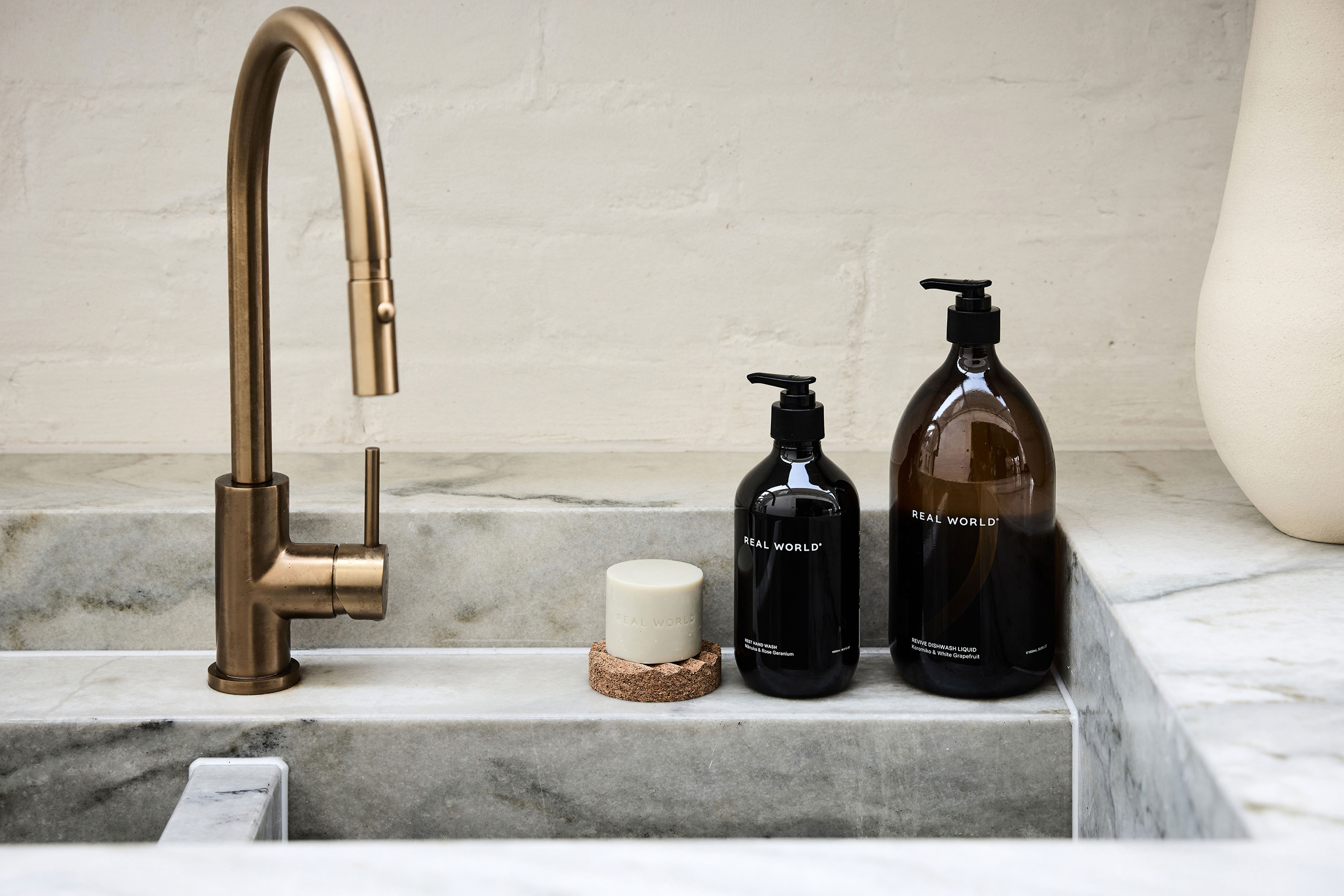 A Natural Approach - A moment with the founder and owner of Real World
16.11.23


Founded by New Zealand couple Nicola and Adam Mossman, Real World was born from realising the need of eco-friendly dishwashing products that was soft on hands and friendly on the environment. Real World has now expanded to hand, home and body essentials that bring a sense of restorative care to your skin and a sense of luxury to your home. We sat down with founder and owner, Nicola Mossman to chat about the journey of Real World, the brands sustainability values and what's in store for the future.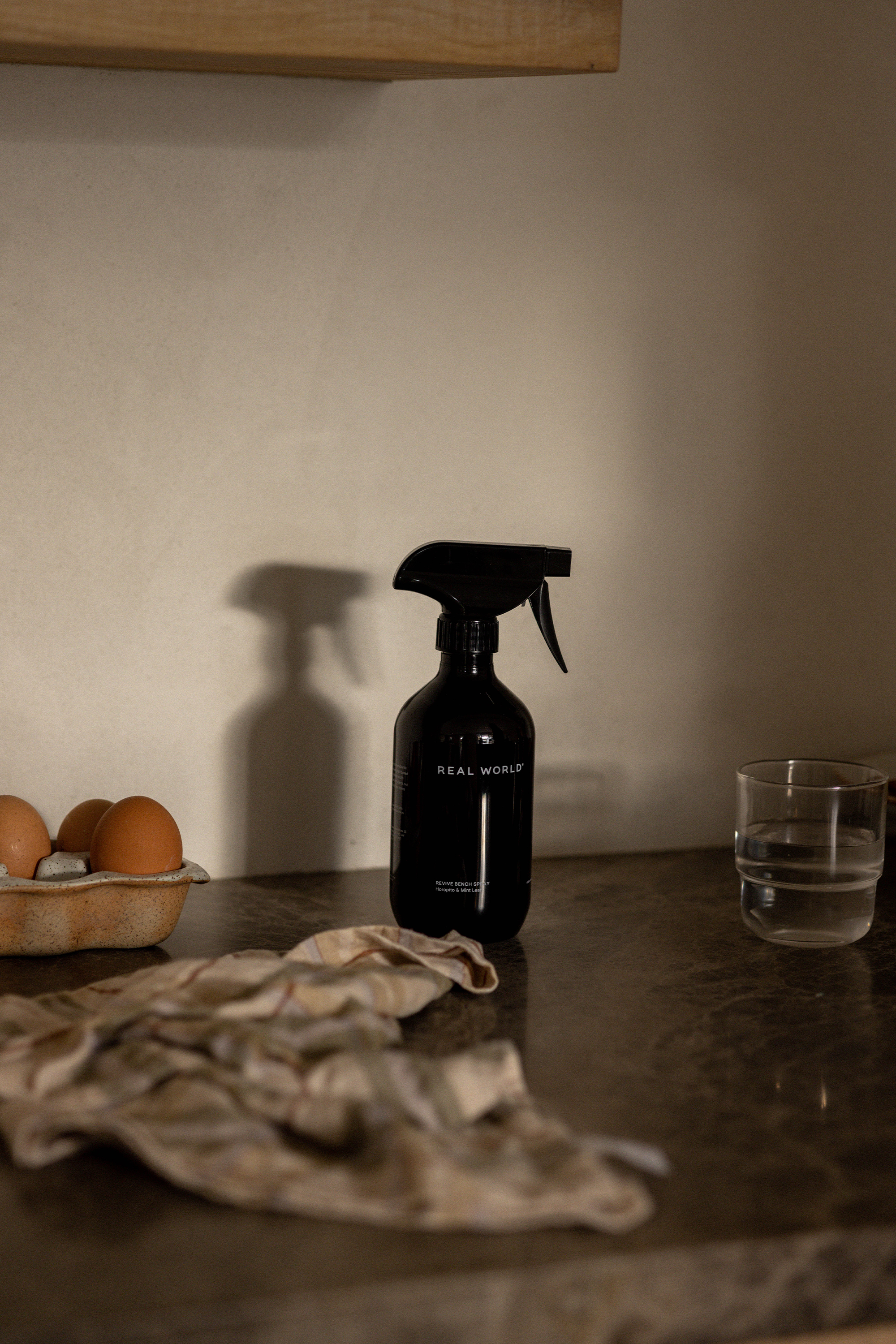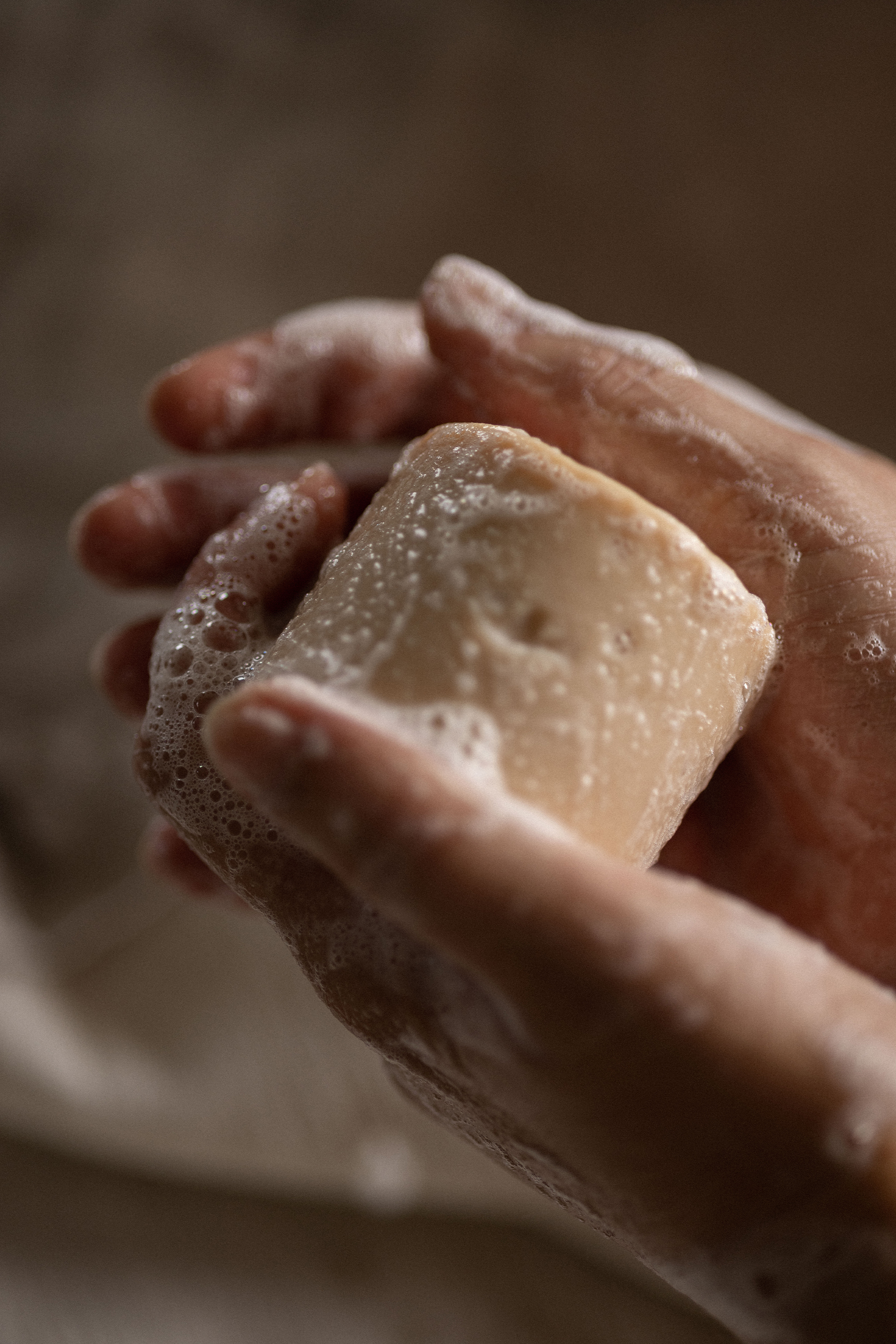 How did Real World begin?
Real World was born in 2016 after I suffered for years with dry, cracked fingers. Being a stay-at-home mum with four young kids, I often found myself in the kitchen, preparing food, wiping down bench tops and put my hand issues down to the dishwashing liquid I was using. At the time there was no high end, high quality dishwashing liquid that was not only gentle on hands and skin but looked great on your kitchen bench. We launched with a range of products all around hands and improving the health of them.
Where do you develop your range?
We started in our garage but we now have a purpose-built factory, eight minutes from our home. This is where we make all of the range. Next door is our retail space where we refill customers' empty bottles and pouches. We love this space as it gives us direct contact with our loyal customers. We get feedback that helps us when we are developing new ranges and also helps us improve on the current ranges.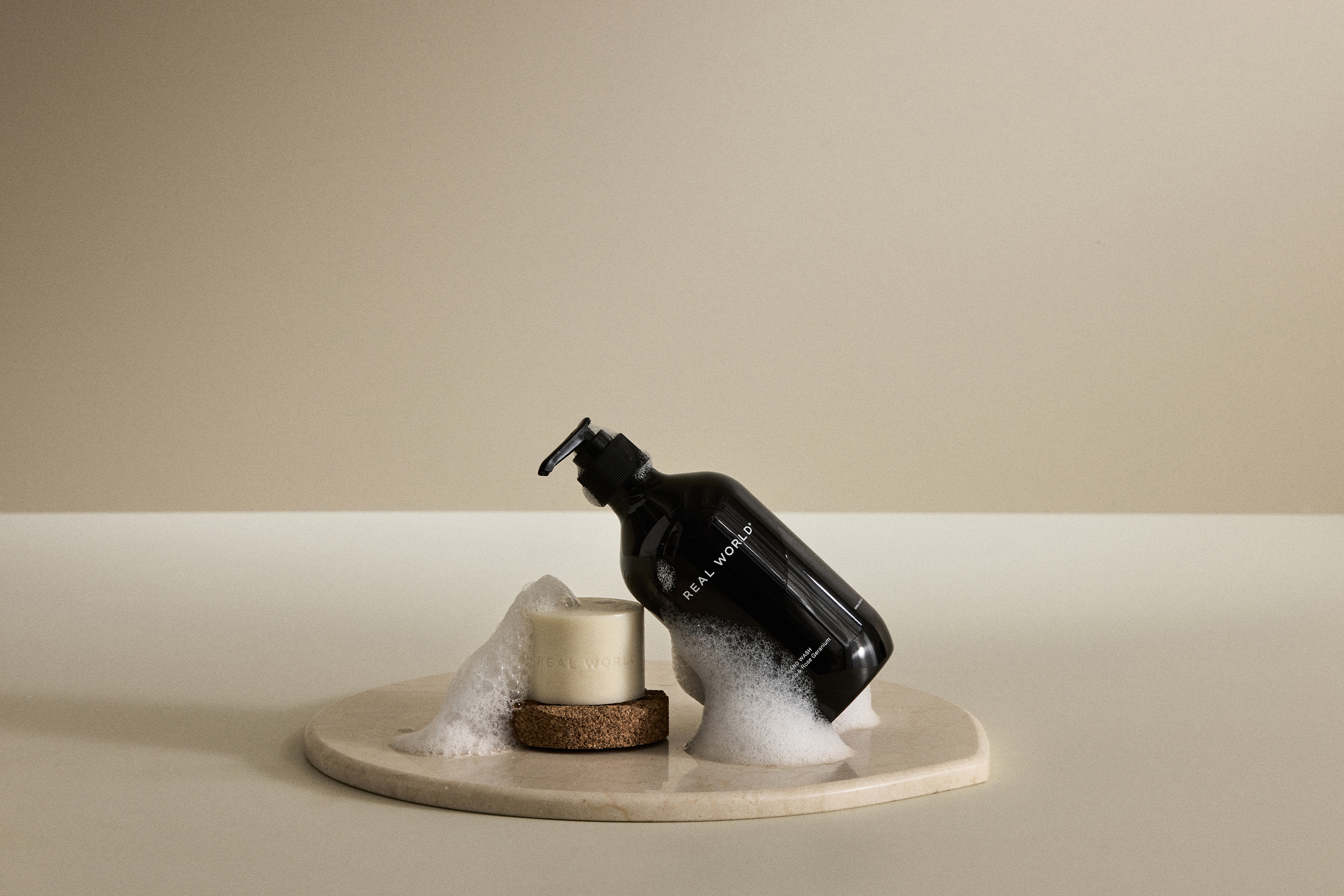 What makes Real World unique?
Real World is unique because our products are all handmade with love by us. We don't compromise on quality and ensure our products evoke a sense of luxury - even if you are doing something mundane like washing the dishes. Our product range is all natural, gentle and nurturing on the skin. Our products provide a sensory experience that will uplift and nourish.
How have you expanded the range?
We started with products all around the hands; hand wash, hand cream, dishwashing liquid and repair balm and we have now expanded into Body Care and Home Care so more about elevating the space in your home and improving the everyday.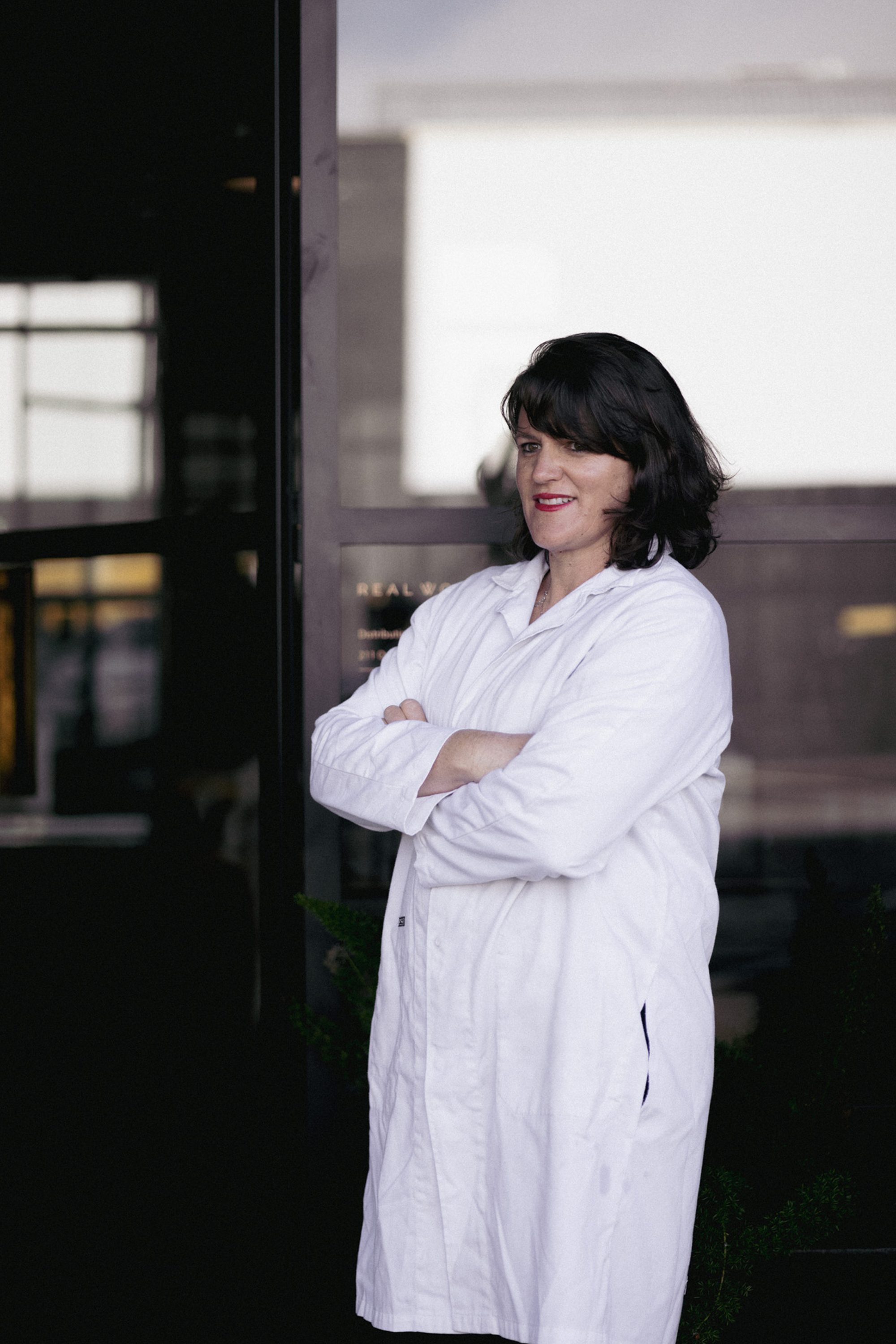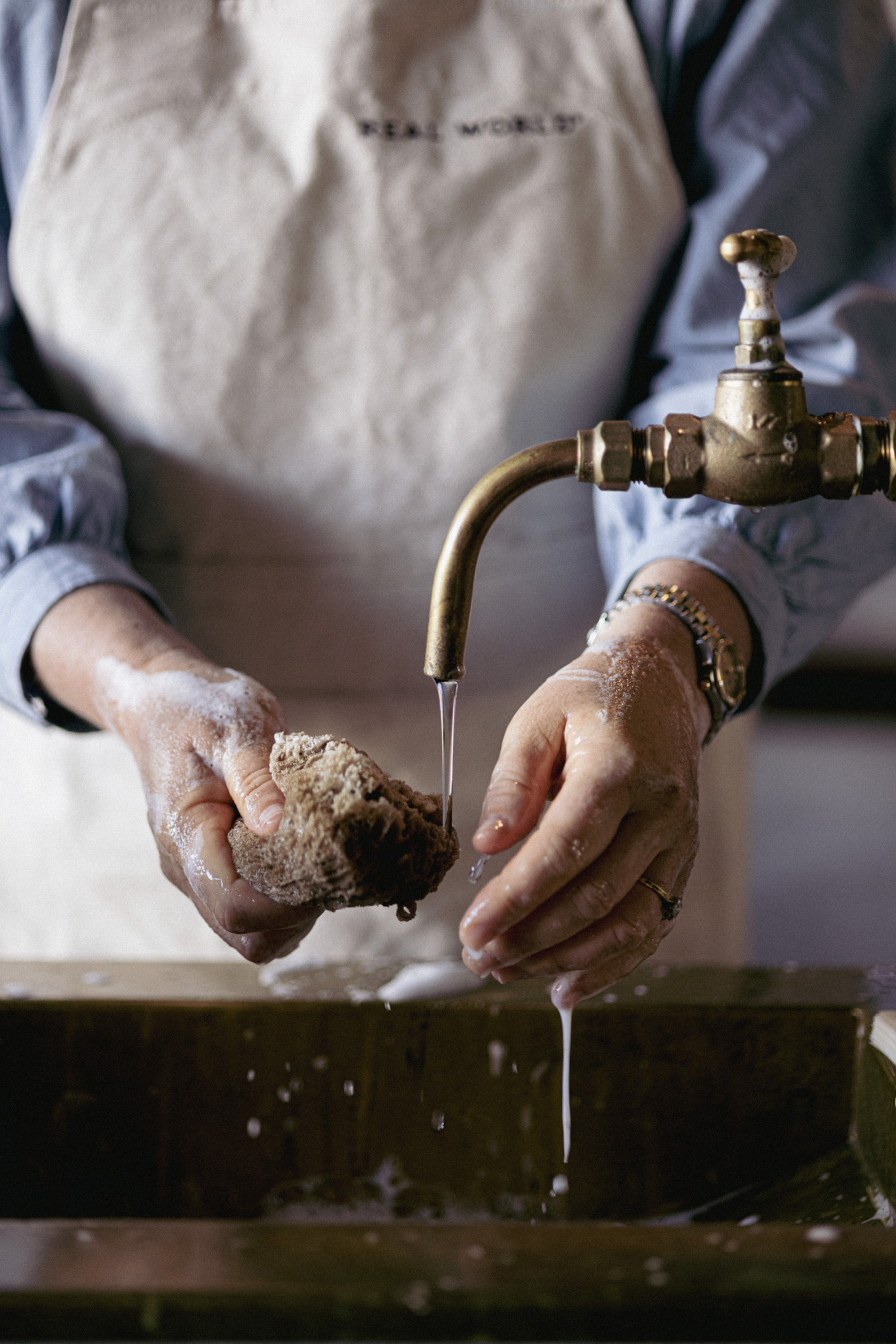 What do you outside Real World?
We have four kids and they keep us pretty busy outside of work. Our eldest is at boarding school which does lighten the load a little bit. We try to keep the weekends free so we can recharge and prepare for the week ahead.
How do you choose the scents that you use throughout your product?
We choose only natural botanical scents. Scent can be a very personal choice, so we make sure we reflect that by having a variety of choice - from fresh citrusy aromas through to more floral and also woody fragrances.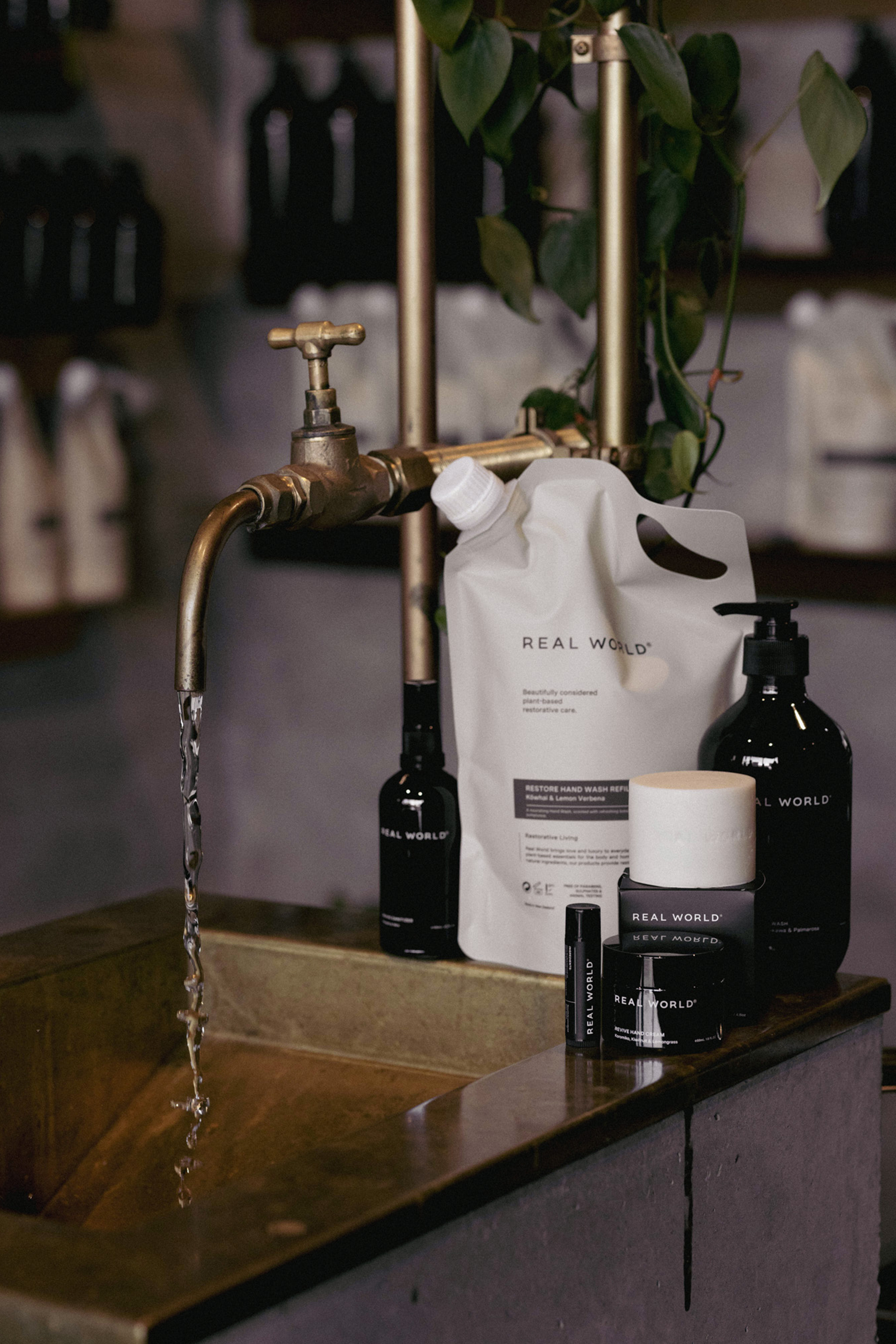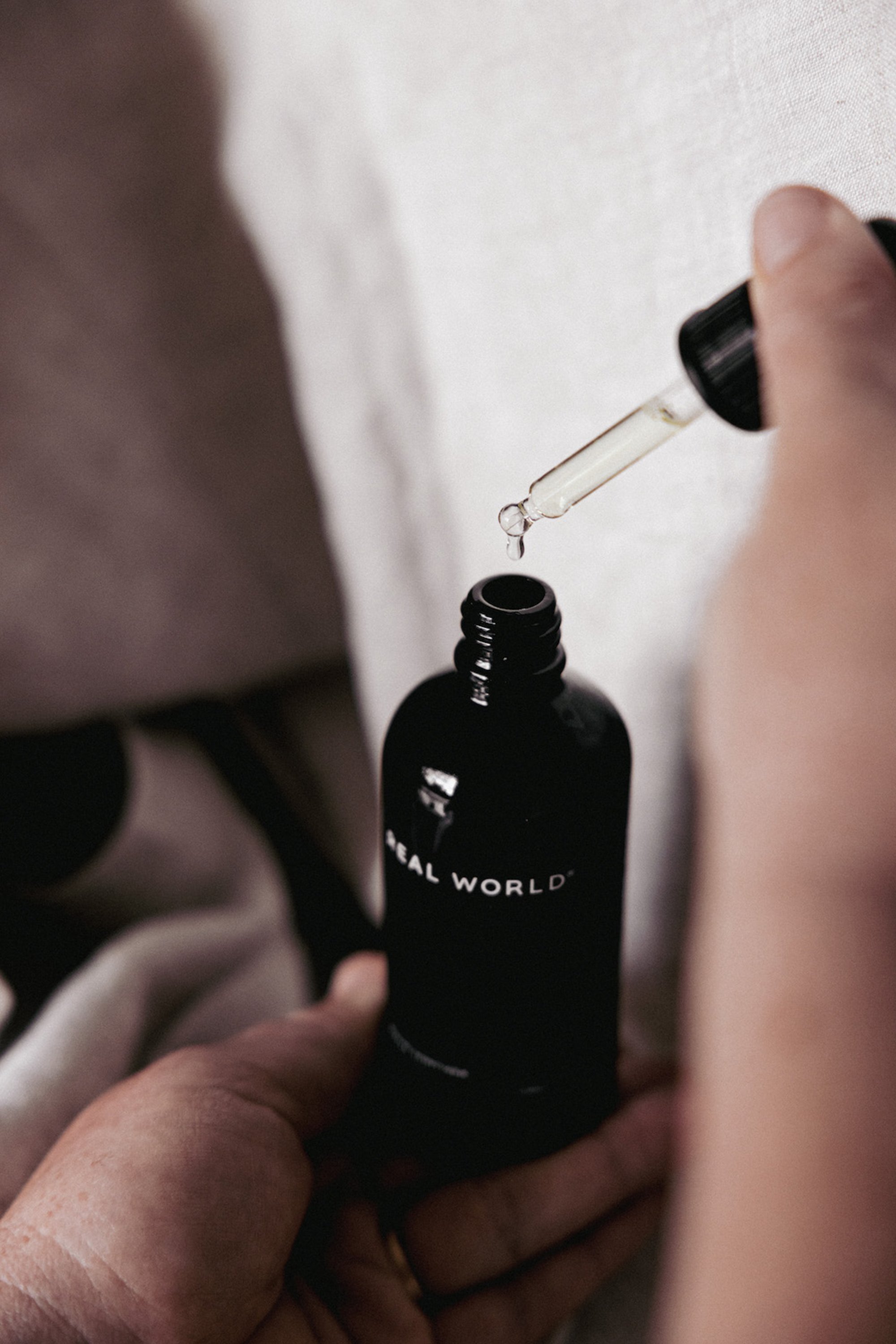 What was the main purpose of Real World?
Real World was to offer relief and care to my sore hands and it has really expanded to different facets of the home. Sustainably is also very important to us. We offer refilling in store and offer larger pouches for refilling. Many customers have been refilling for years and we have saved millions of bottles from landfill. We are really proud of this and so are our customers.
Real World is exclusive to Jardan in Australia. What drew you to Jardan?
We love the aesthetic of Jardan and their stores. We find them aspirational and a always have a really amazing experience when we visit their stores. We also love that they make their furniture in house, similar to our approach to manufacturing. Not outsourcing but controlling the entire process from design, manufacturing and selling.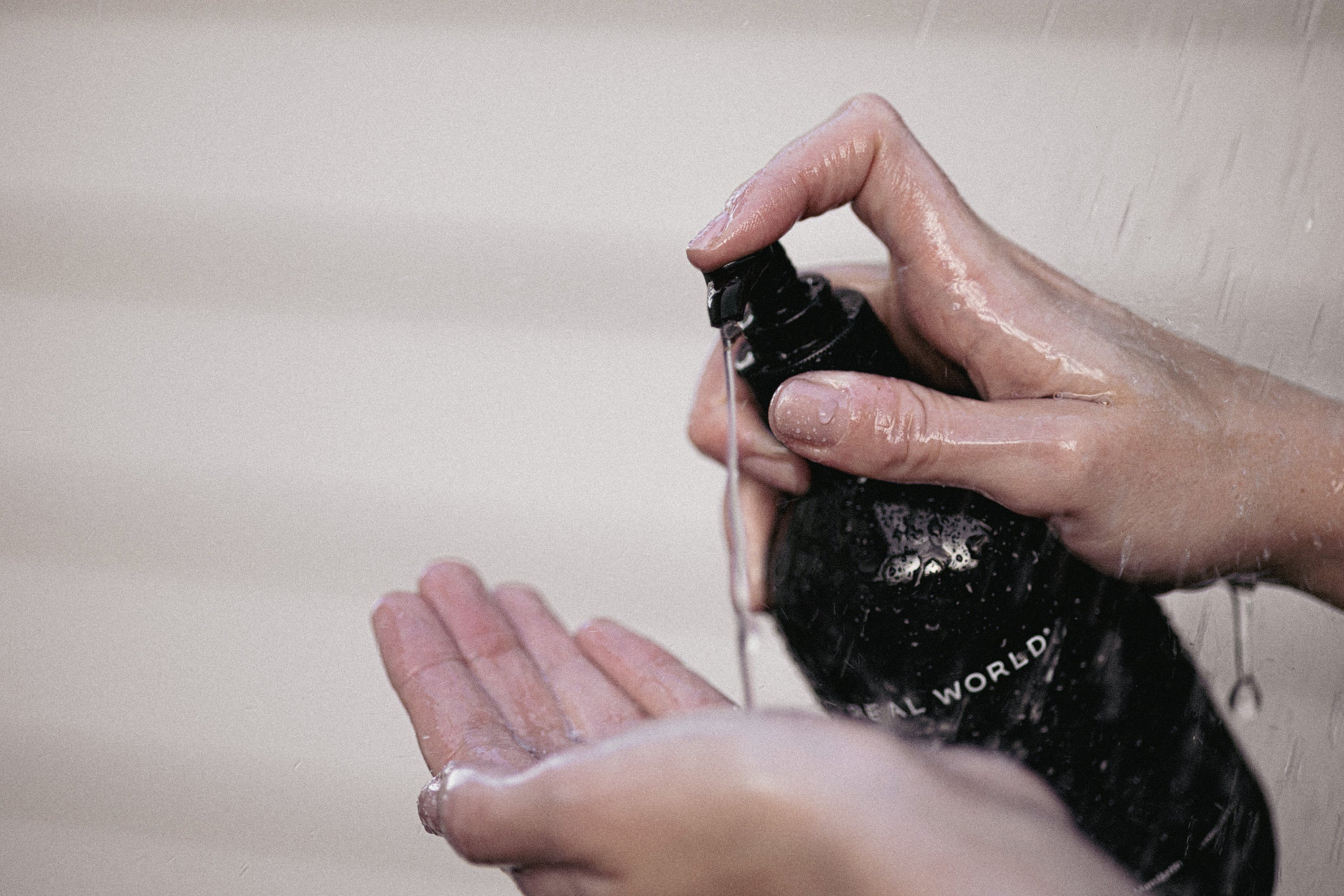 What is next for Real World?
We are currently working through new product development and excited to be expanding into homes around Australia.
Real World products are now available exclusively in Australia, Online and Instore at Jardan.