Office Furniture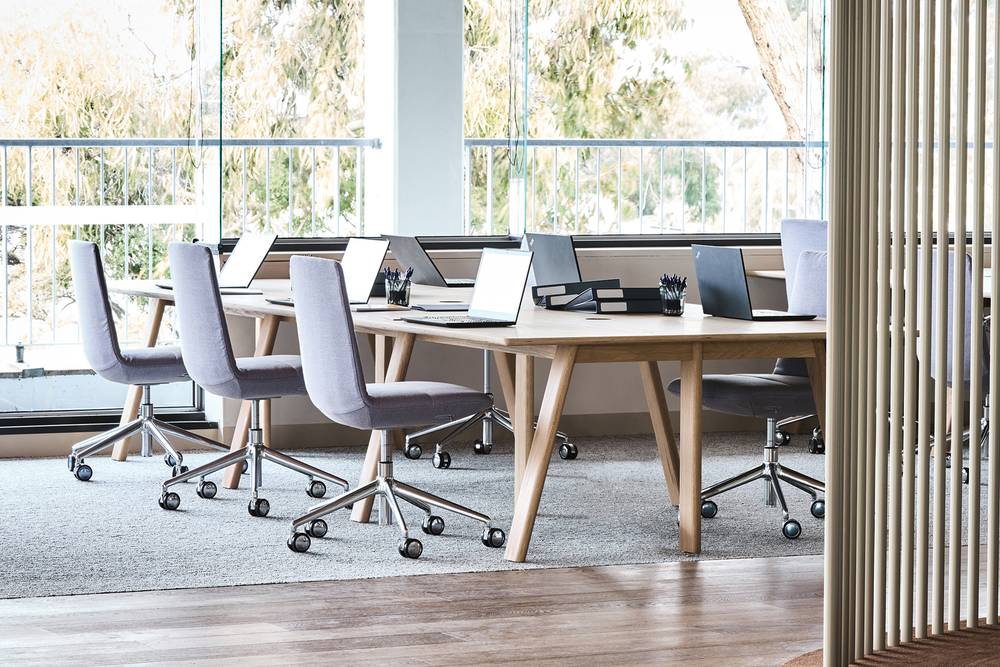 Jardan — maker of modern functional home office furniture
Since 1987, Jardan has specialised in designing and producing all types of furniture, including high quality home office furniture. We deeply believe that high-quality design and production can benefit how we live or work. This is why our in-house design team manufactures our whole collection domestically, ensuring you get nothing less than the most beautiful and comfortable home office furniture possible. 
We believe good design can have a profound impact on your life. All our designs take shape in our Melbourne design and manufacturing facility, where we take inspiration from the relaxed, Australian way of life; expressing contemporary ideas through quality materials. Striving to reduce our environmental footprint and make our products sustainable throughout the entire lifecycle by using locally-sourced materials, reducing waste, and making furniture that truly lasts.
Shop our collection online or see our designer office furniture in Sydney, Melbourne, Brisbane, Perth and Adelaide.
Discover our range of designer office furniture
Jardan provides beautiful, locally-made items while adhering to principles of sustainability. From our dedication to promoting Australian-made furniture to our passion for offering the finest customer experience possible, Jardan is more than a simple furniture store — we're your interior design partner. Browse through our luxury executive office furniture range and discover the unparalleled comfort and productivity they can bring to your space.

If you need help designing your home office space, consider booking a virtual consultation with our interior design experts. And if you have questions or concerns, feel free to contact us — our customer care team will be happy to help.